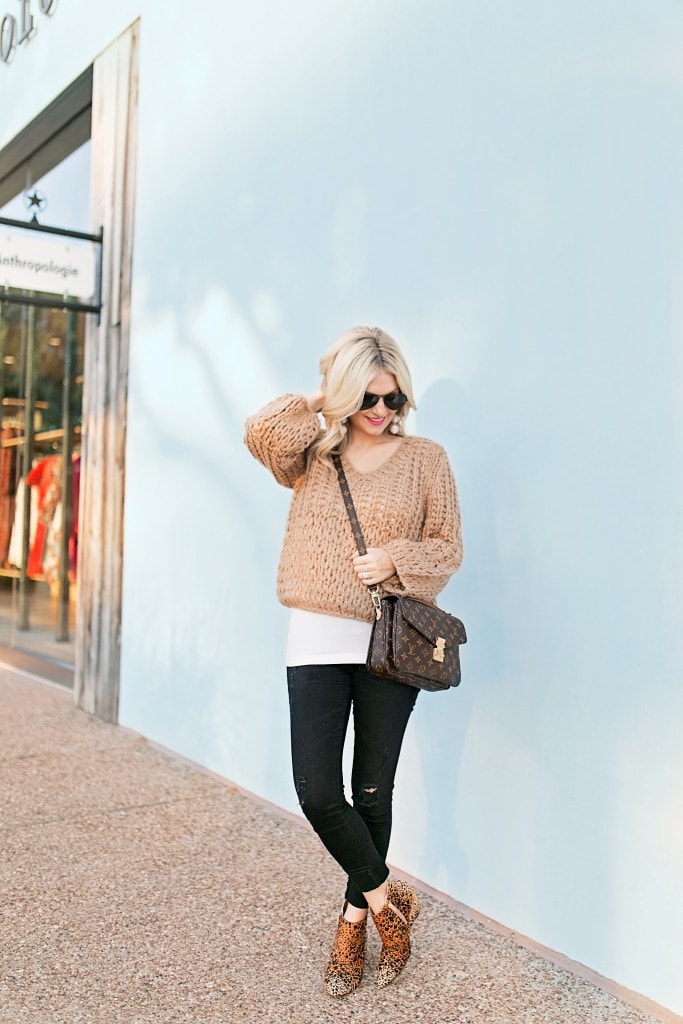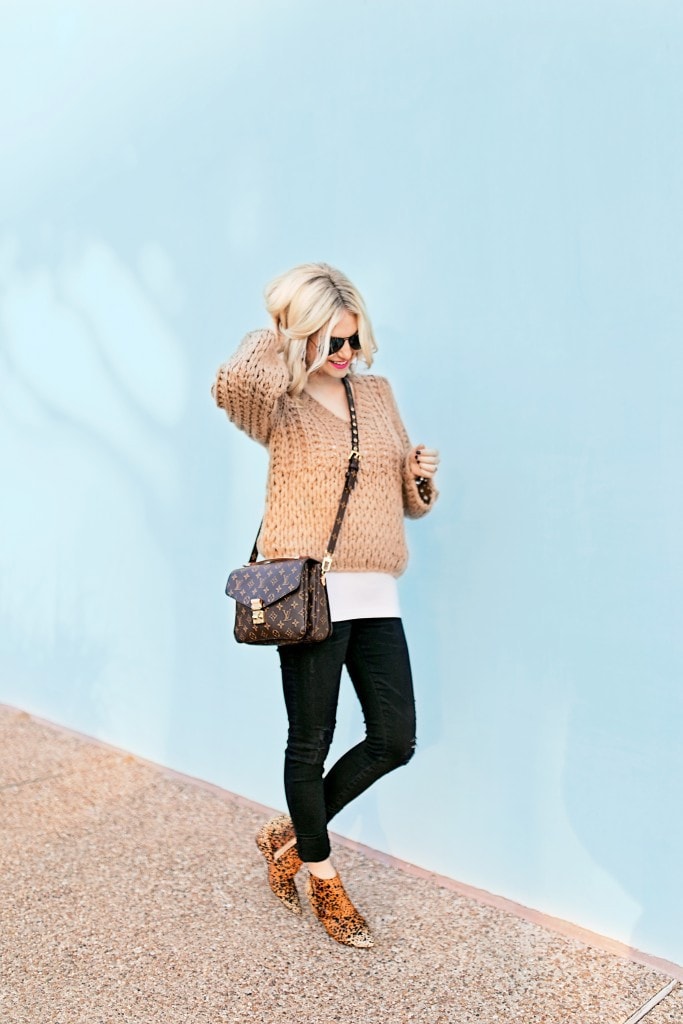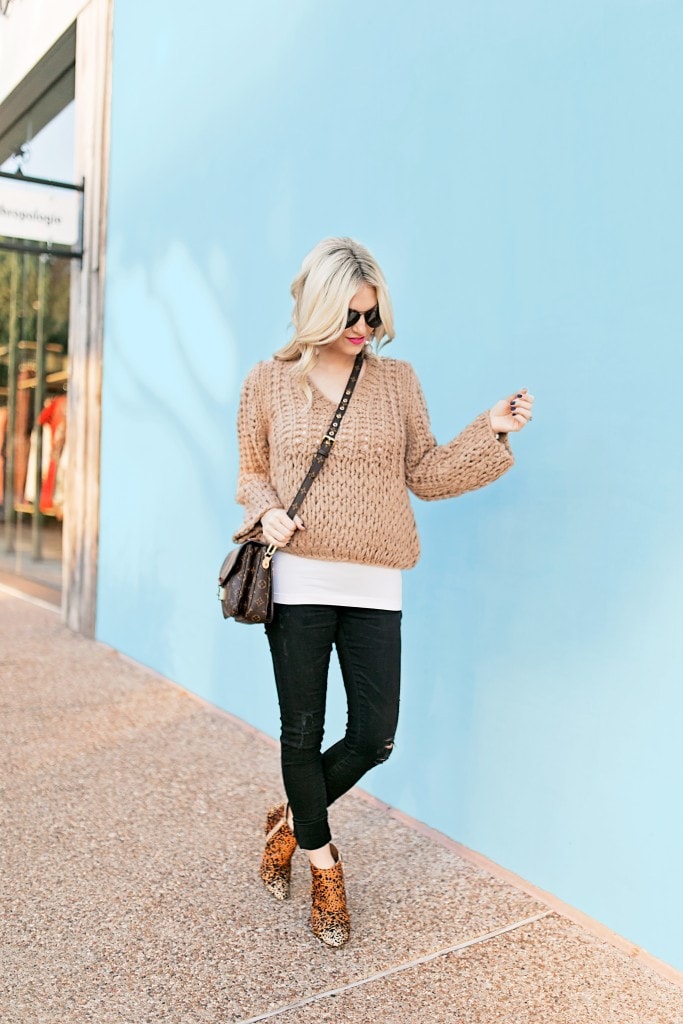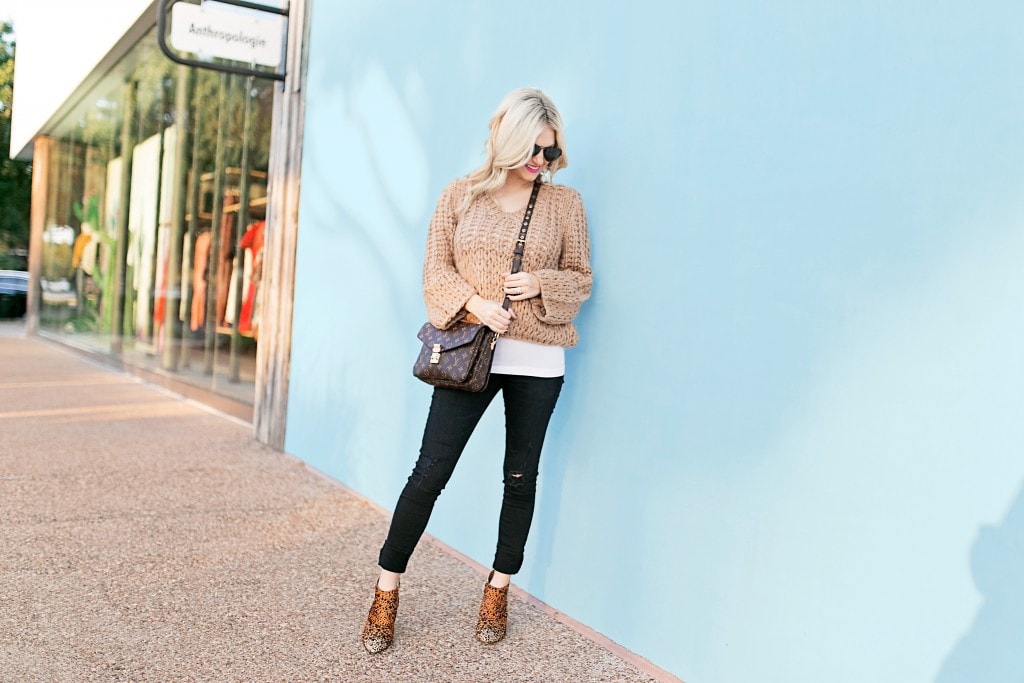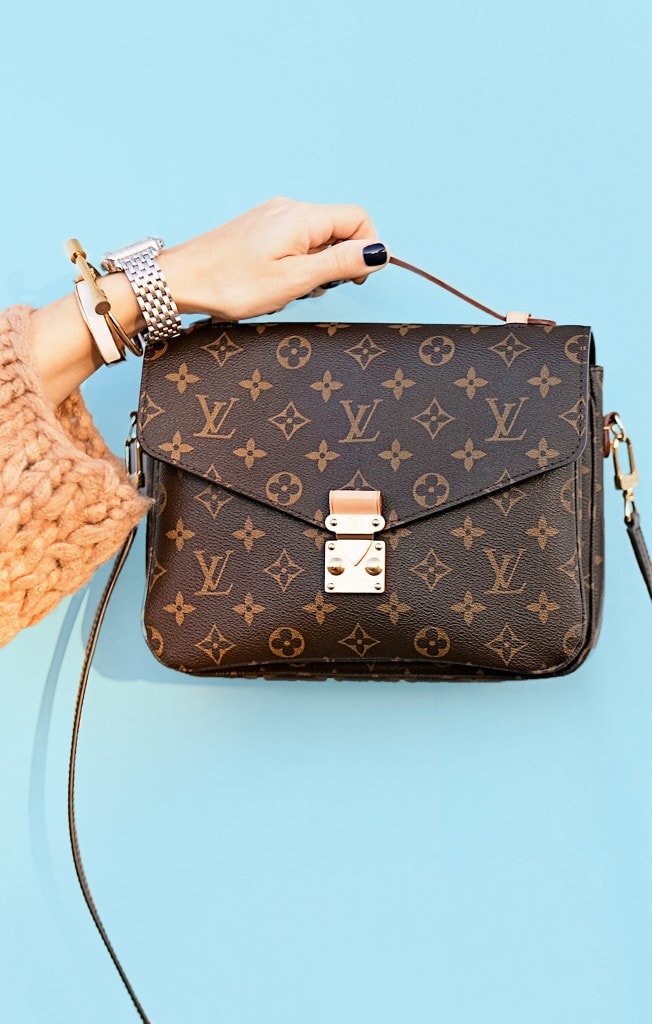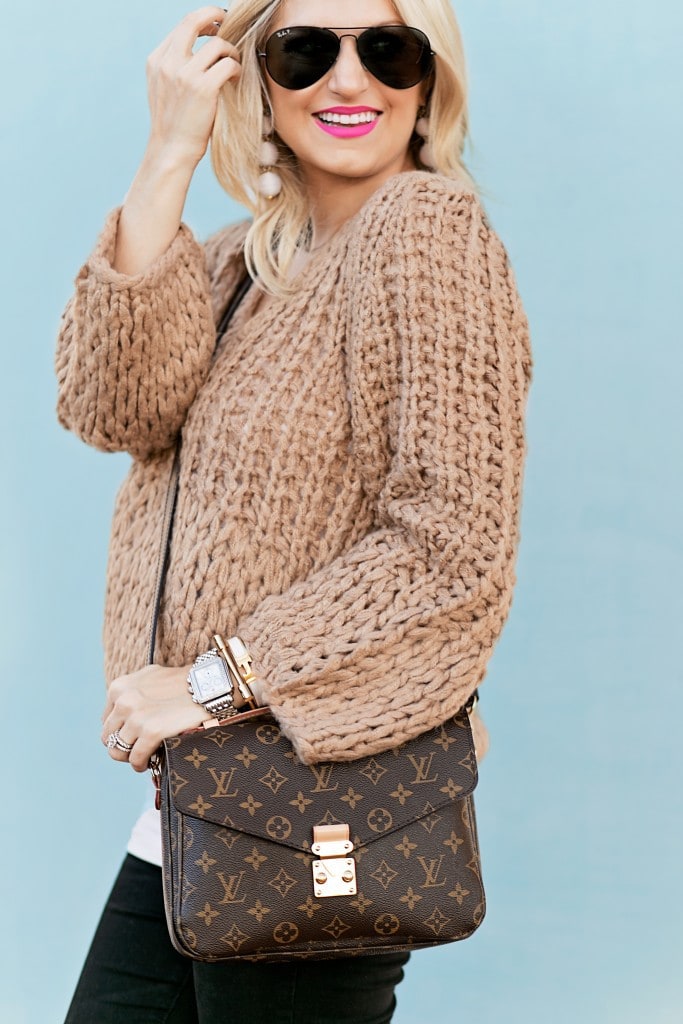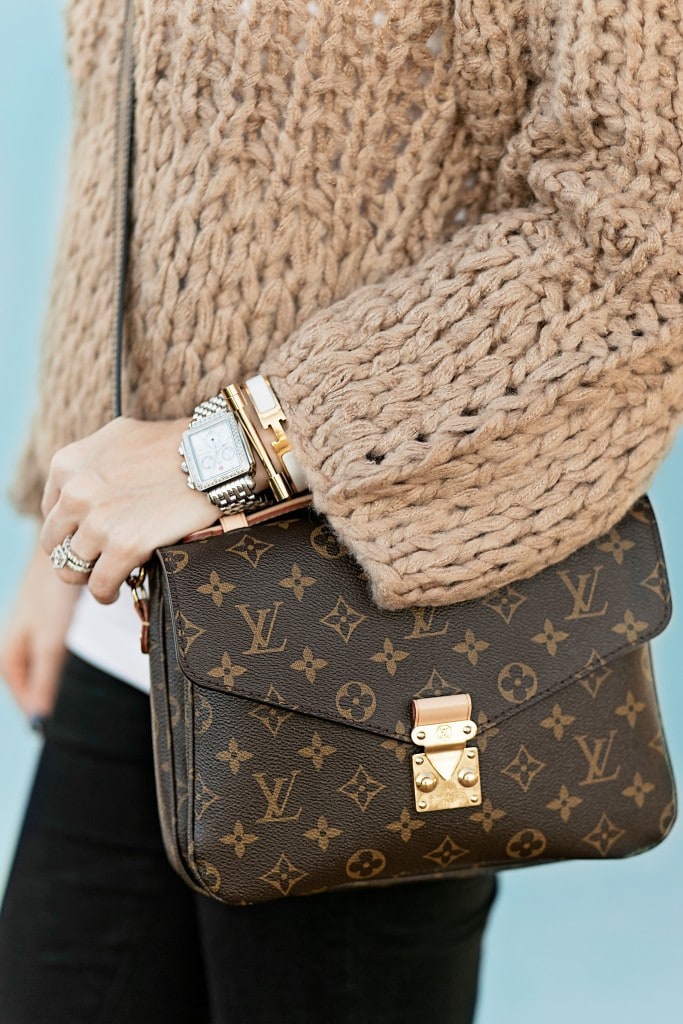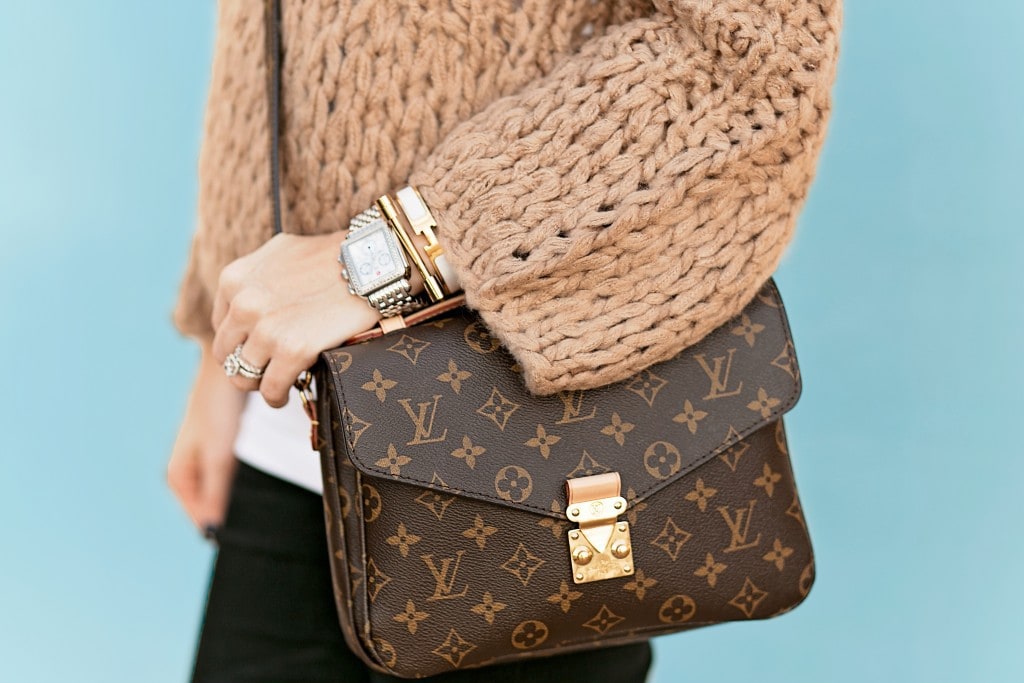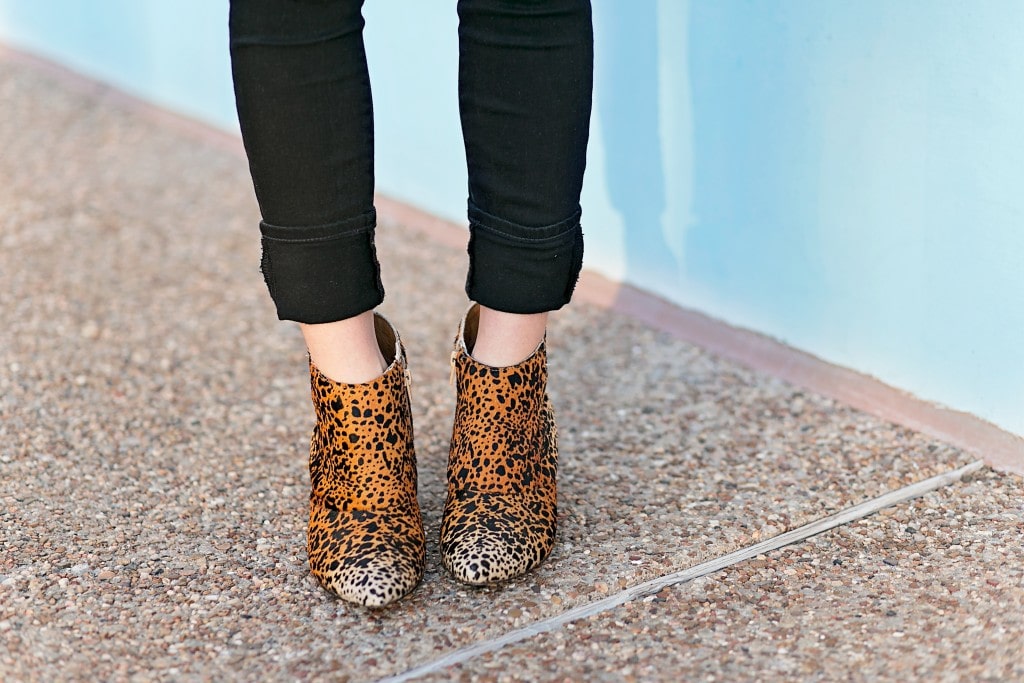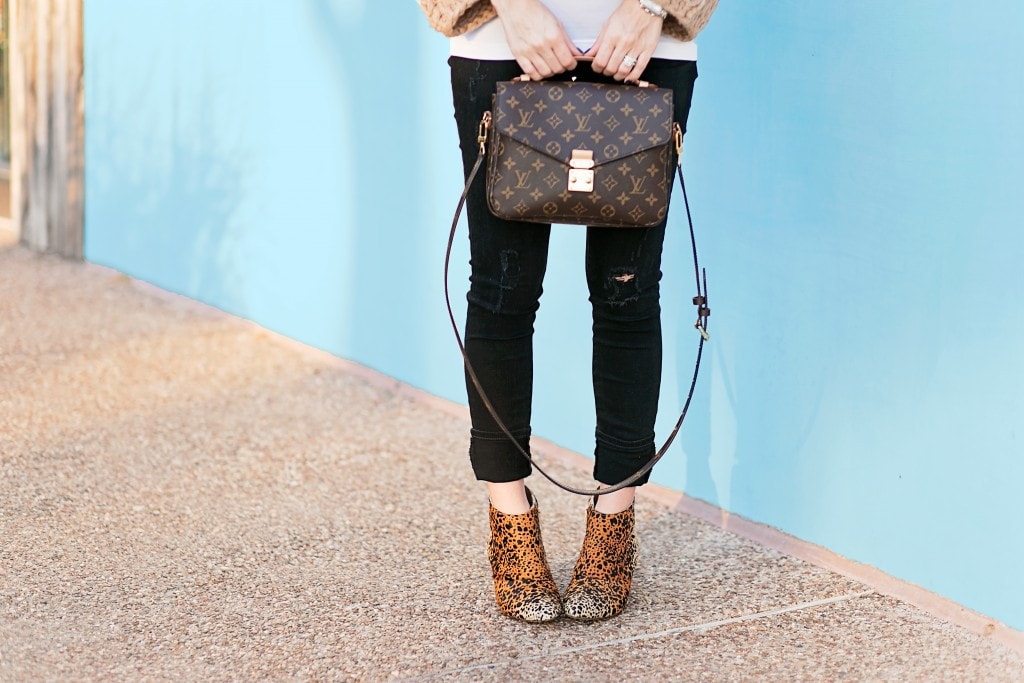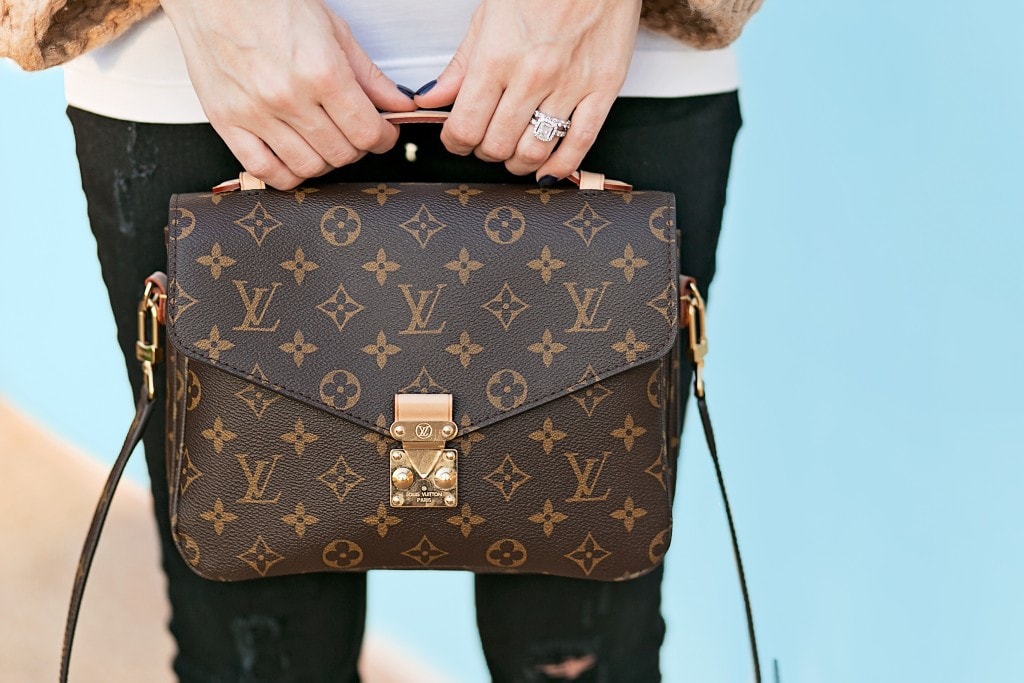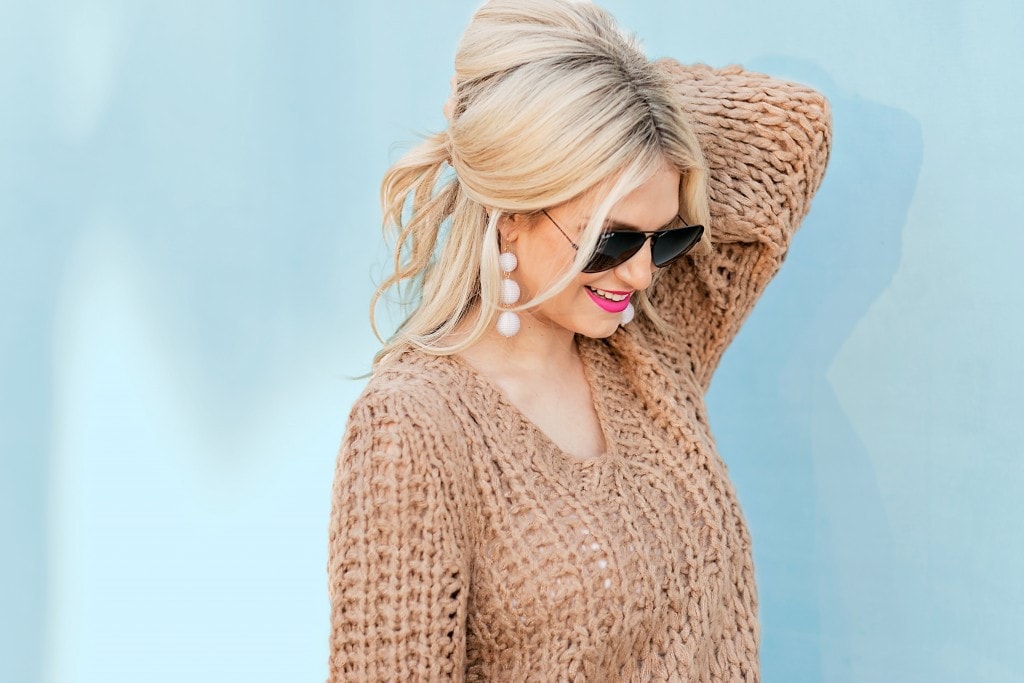 Sweater: Anthropologie | Jeans: Nordstrom | Booties: Here, Other Leopard Shade | Bag: LV, Similar | Earrings: Beehive, Similar | Lipstick: Candy Yum Yum | Sunglasses: Dupe | Tank: BP
Photography by: Angie Garcia
---
Happy Halloween! Besides the never ending amount of Reese's and kids in cute costumes, I don't get too excited for Halloween. We don't really celebrate it since it can be an awkward holiday in between in high school and having kids. Paul and I are always like, "Um, well. What do we do? Pass out candy?" And sadly our neighborhood doesn't get many trick-or-treaters. But I always fib and tell Paul we need to buy lots of candy for them and I eat it myself. 😉
However, this year one of our best friends is having a little Halloween get together at his house [he likes to cook for people so I think this is more so an excuse for him to use his grill]  and I was quite eager about finding my pregnant Halloween costume! haha. I can't wait to show y'all on snapchat. It's probably so cheesy, but I'm not above it!
When I saw this sweater at Anthropologie a few weeks ago I immediately snatched it up. Does anyone else get nervous that you'll go browse and then your size will be gone?! #ParanoidPattyOverHere It's really oversized so I'm just in my normal pre-pregnancy size but I added a tank underneath it if you want something longer. While being a cozy, chunky knit the holes in it don't make it too warm if you live in an unpredictable climate like the south. I think it's my favorite sweater I've purchased for fall just because these shades can get a bit redundant and something about the texture of this makes it such a statement piece, while not being too loud. It would also be perfect paired with a skirt and tights for fall since it isn't too long!
I also got these booties while at Christmas in Cowtown [it's a little Fort Worth shopping tradition I shared about a few weeks back!] after having them in the blonde shade for a year. The blonde shade was honestly my favorite bootie from pure comfort reasons and so I knew it was completely justified to get these! I got my normal size in them and I love that they are low enough to pair with jeans but structured with a heel to wear with a dress.
I hope you had a wonderful weekend! Thanks so much for spending a few minutes with me!