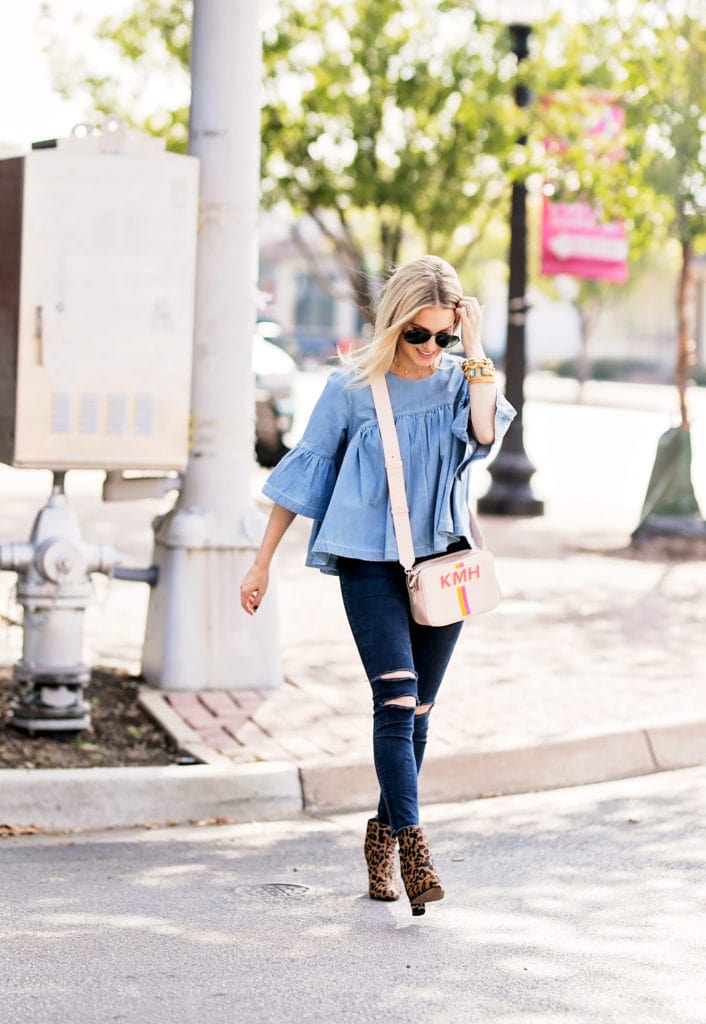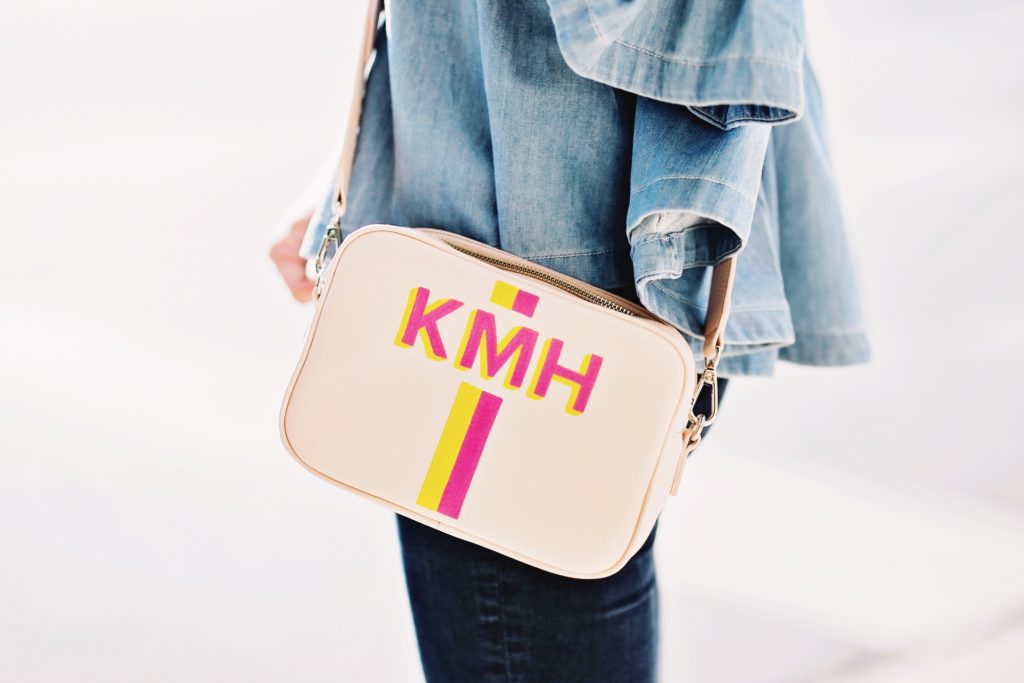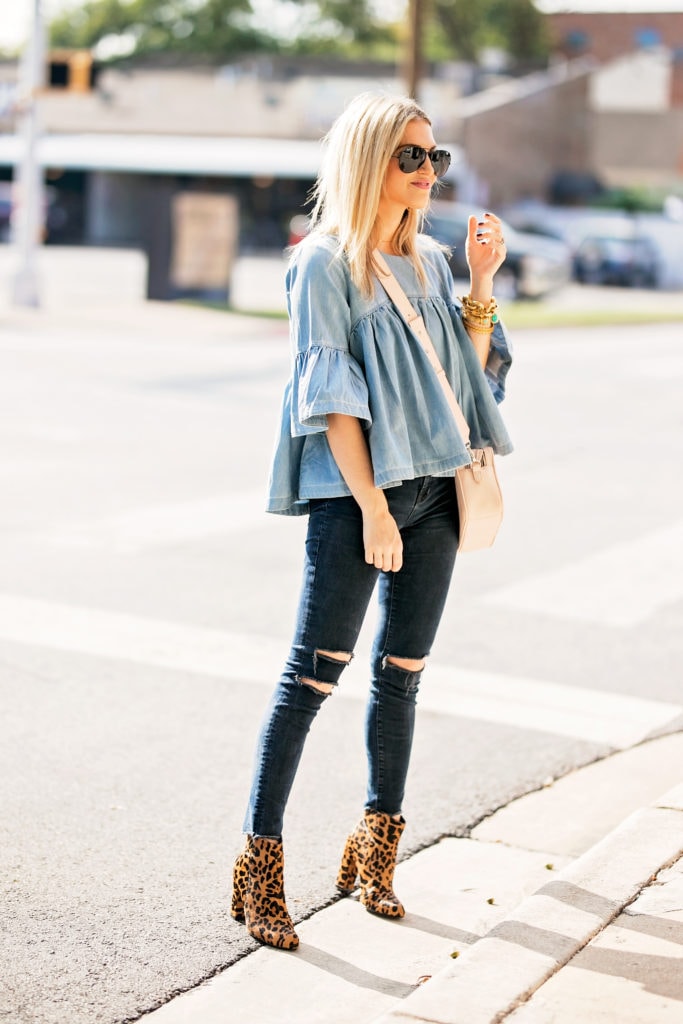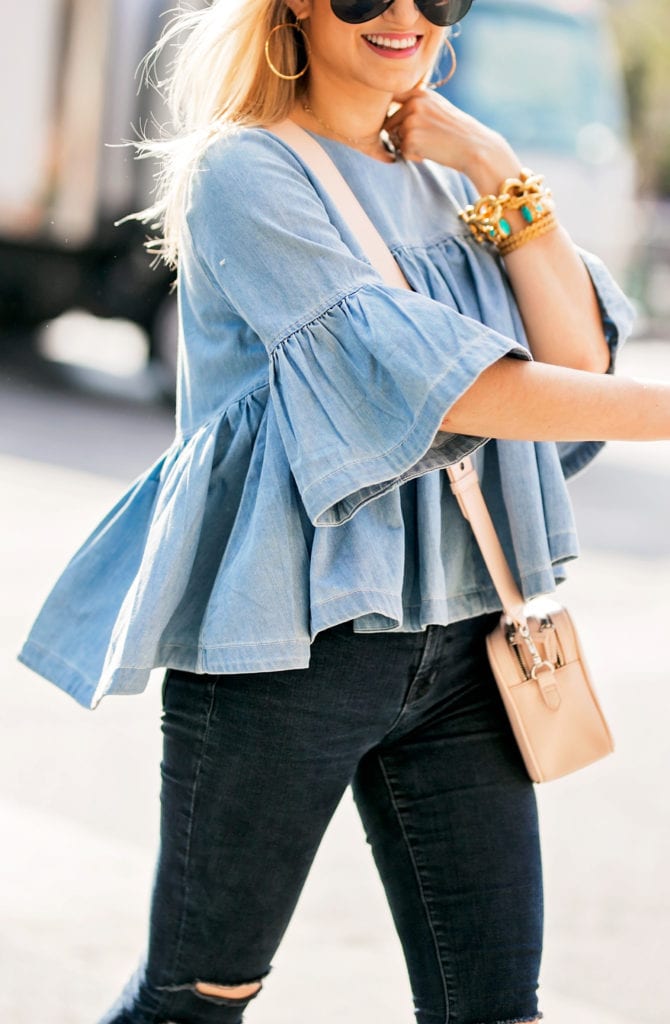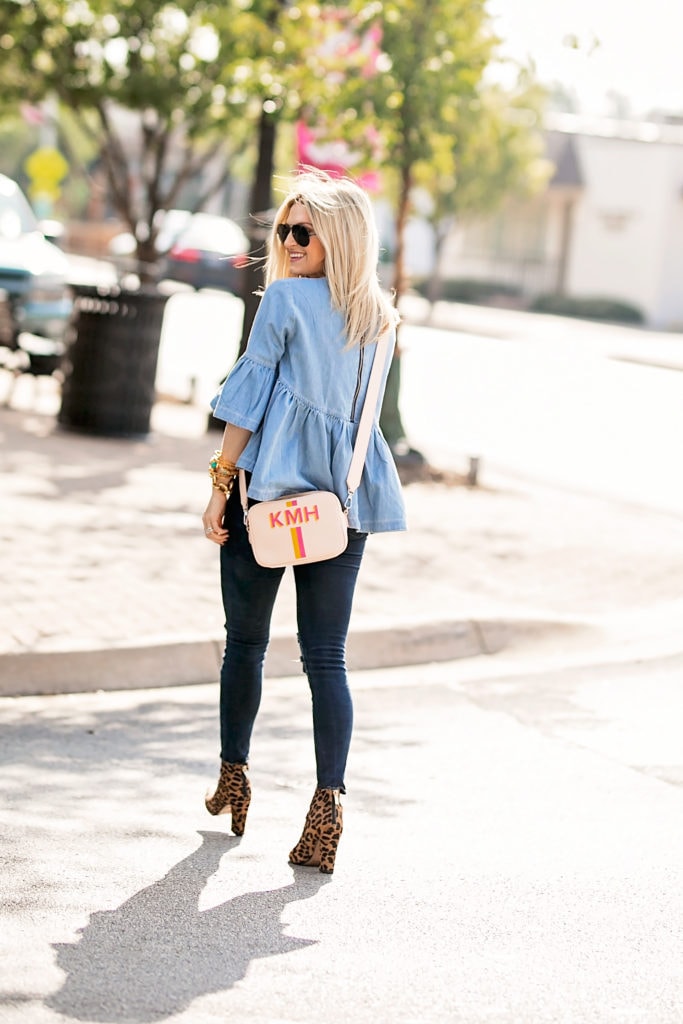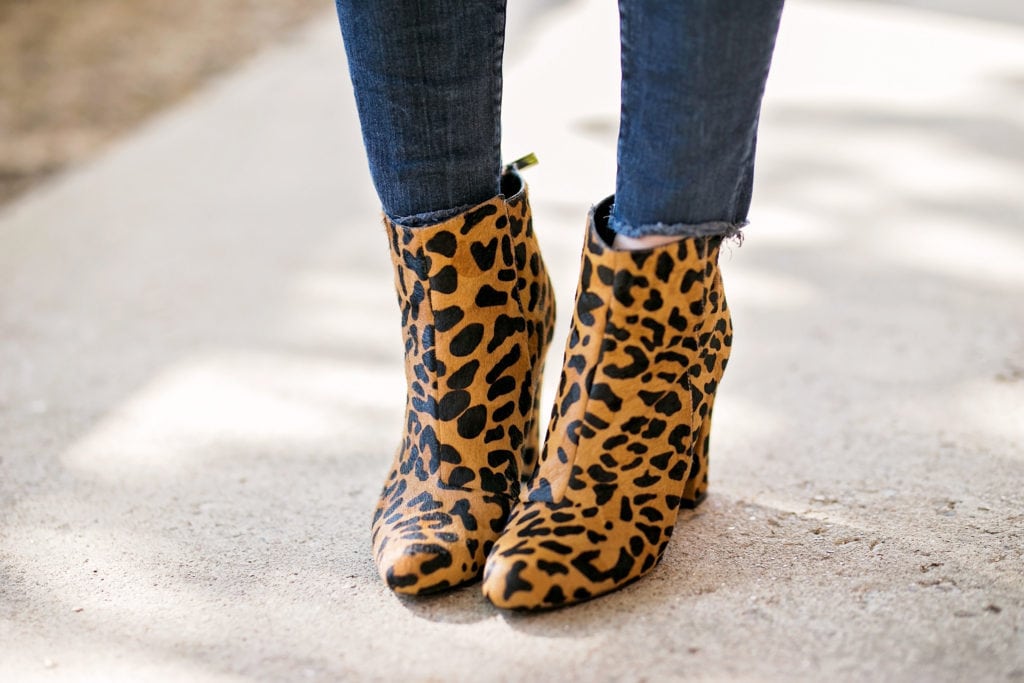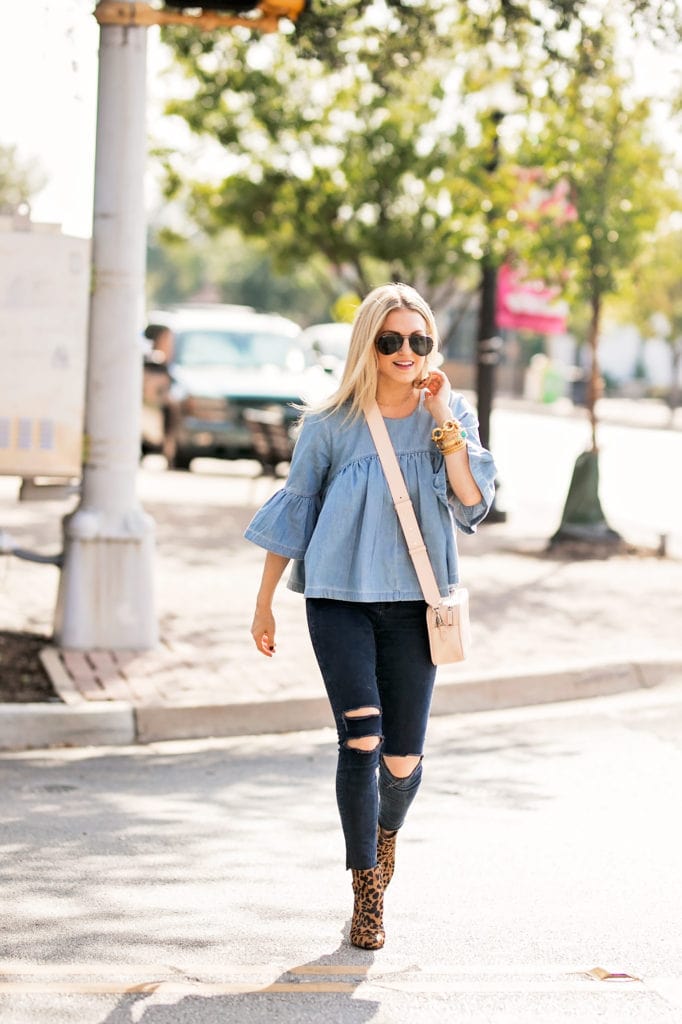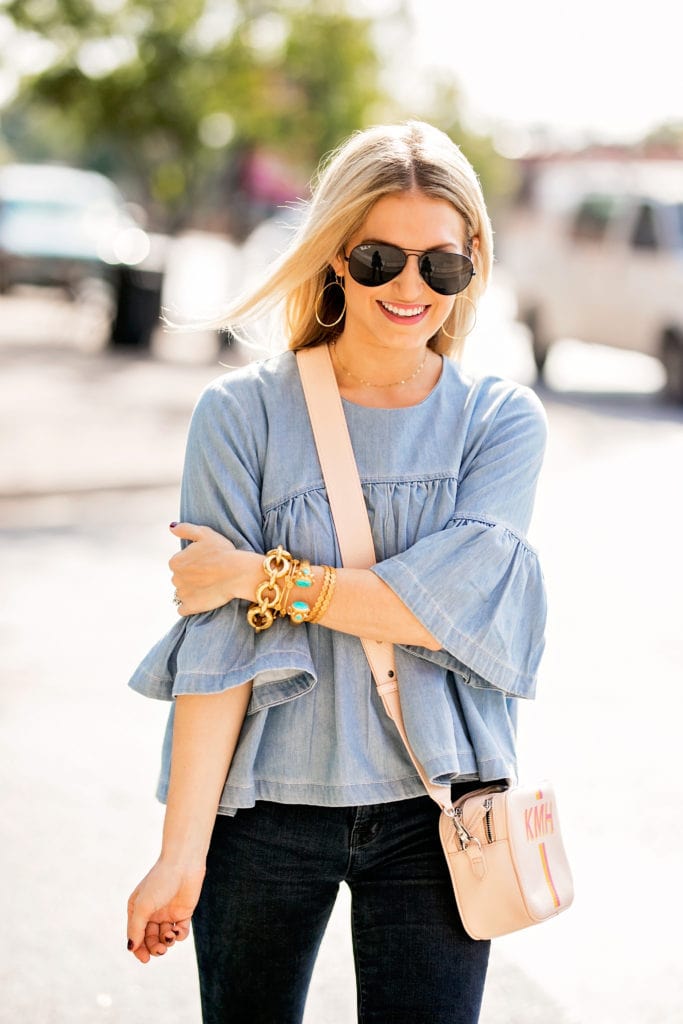 Top: Goodnight Macaron [c/o] [sold out], Similar | Jeans: Shopbop | Bag: Leatherology [c/o] | Earrings: Gorjana | Necklace: Etsy | Bracelets: Julie Vos [c/o], Here, Here, Here | Lipstick: Lovesick | Sunglasses: Ray Ban | Booties: Old, Similar
Photography by: Angie Garcia
---
I started something last week and I can't quit. It's not good for me emotionally [I fall asleep crying each night] and I also think it's expensive as I've gone through an entire oil bottle of Peace & Calming.
I started watching This Is Us.
Now I'm quite an oddball when it comes to TV shows. I love One Tree Hill. Not a huge fan of Gilmore Girls. I adore Gossip Girl. Can't ever get into Parenthood. I finished Breaking Bad in a month. Could never watch Better Call Saul. It's like for every major show I love, I dislike an equally great show. With that being said, I never went to watch This Is Us when it first premiered because I'd thought it would be another instance like in Game of Thrones. The entire country loves it and I'm the weirdo that can't sit through an entire episode.
We were at a birthday dinner for a friend on Wednesday night and This Is Us got brought up. I decided to go ahead and watch it.
Y'ALL. I can't stop. I stay up until 1 each night watching it with Paul. I can't stop crying. I tweet about in incessantly. I'm emotionally scarred. I love all the characters. ALL. How does a show make it to where you love and relate to each and every person?! I'm not sure. But all of this to say, if you haven't watched it get on Amazon Prime this weekend [we have a Roku to watch it through] and watch This Is Us.
I apologize for all the tears, emotions and bottles of essential oils you will go through. Don't say I didn't warn you.
I've promised myself that once I finish this I'll get back to reading before bed each night, but my entire life has been put on pause to keep up with the triplets in the show. Not a fan of shows before bed? This is the book I'm reading right now! I got to get a pedicure this weekend and couldn't stop reading it. It's a mystery/romance novel that focuses on a girl dealing with her mother's unsolved murder. It is based on a true story and really focuses on healing in the aftermath.
What are you watching or reading right now?!
P.S. This top sold out! 🙁 I'm so sorry! I always feel bad because if I snapchat or insta story while shooting for the blog I get lots of messages asking me to post the look early and then sometimes it sells out after posting on Instagram. I feel bad because the entire reason I shoot is for the blog. 🙁 It's honestly one of the reasons I haven't been snapchatting much lately as I've heard feedback from both sides. I need to figure that out because that's not helpful to you all! BUT the great news is I found a dupe from Target for only $22! I hope that makes up for it! xo