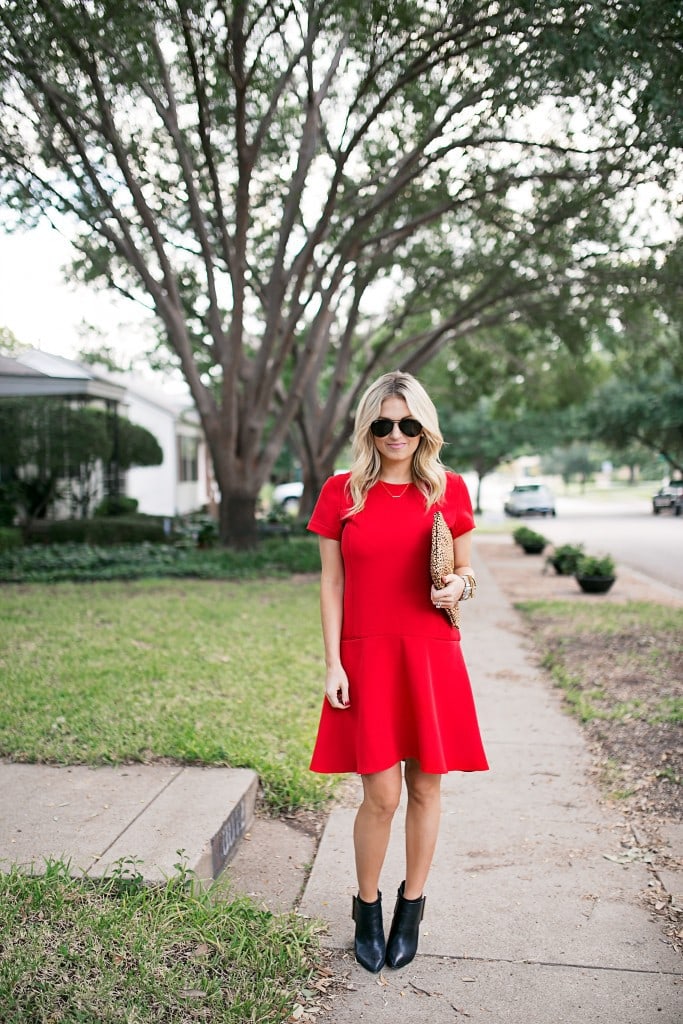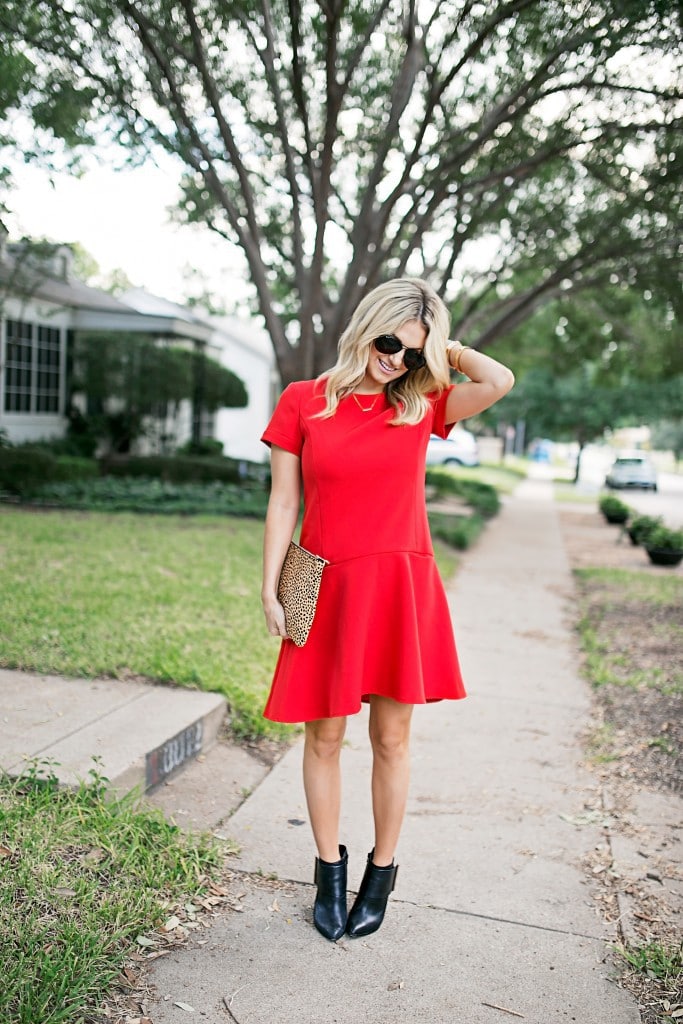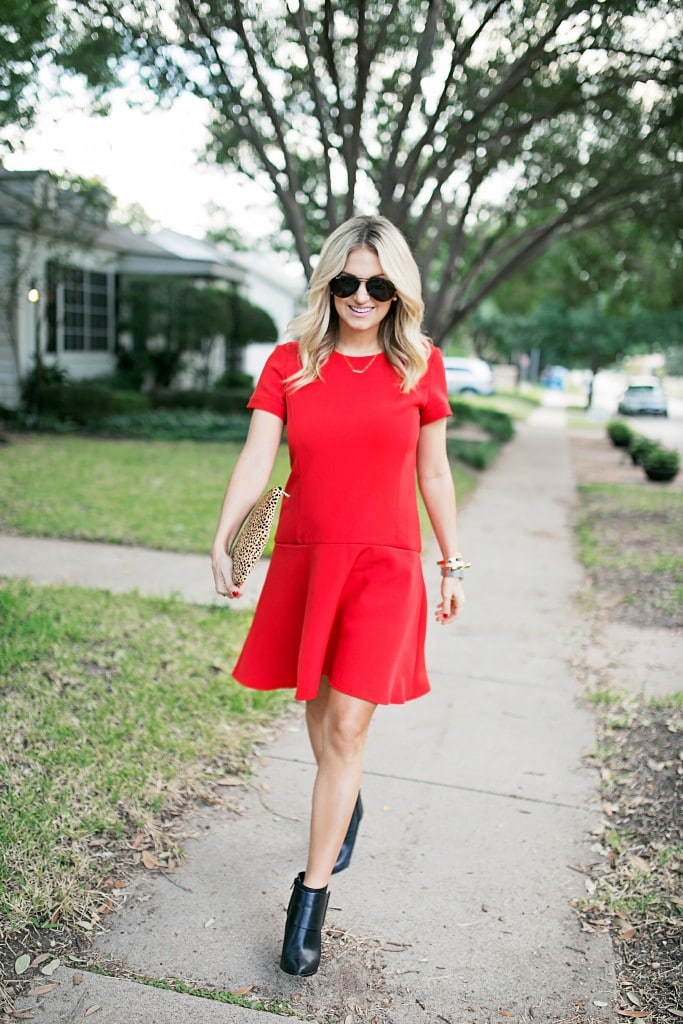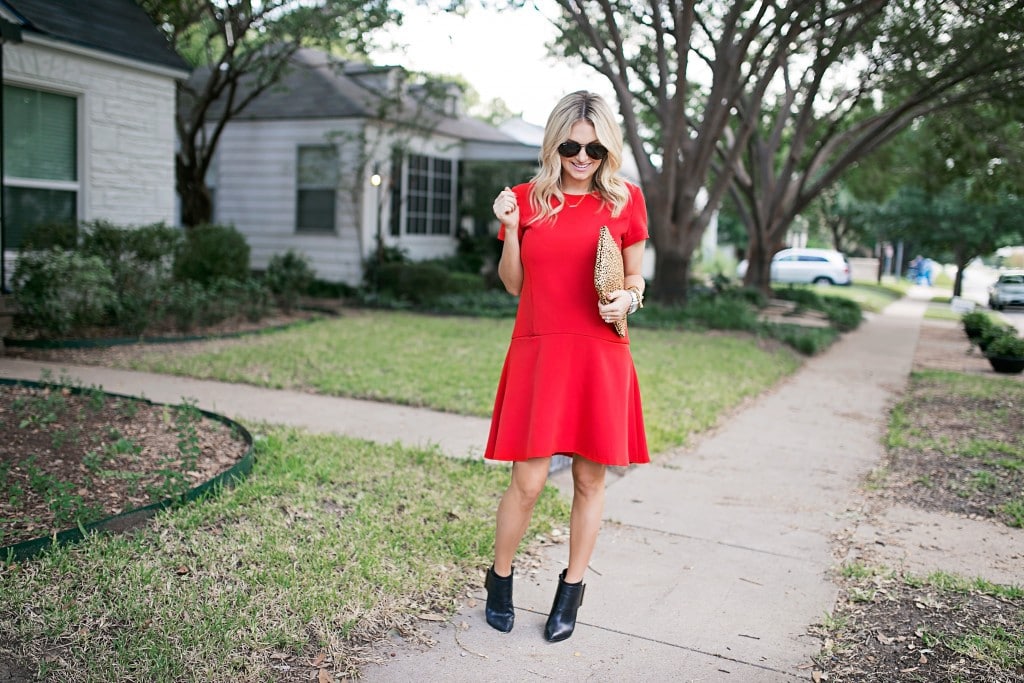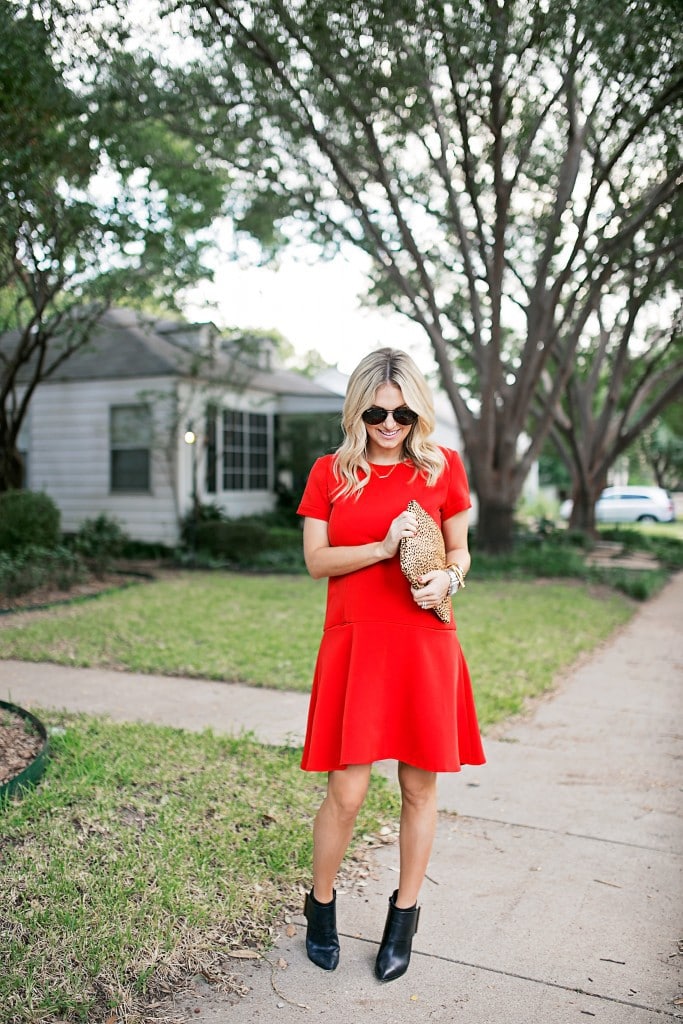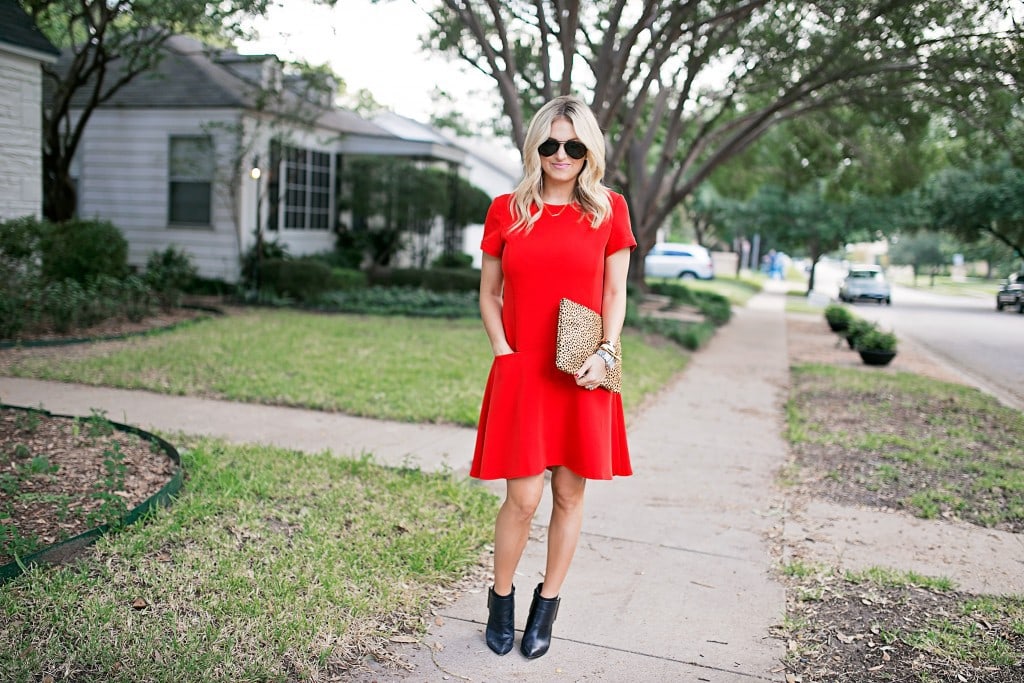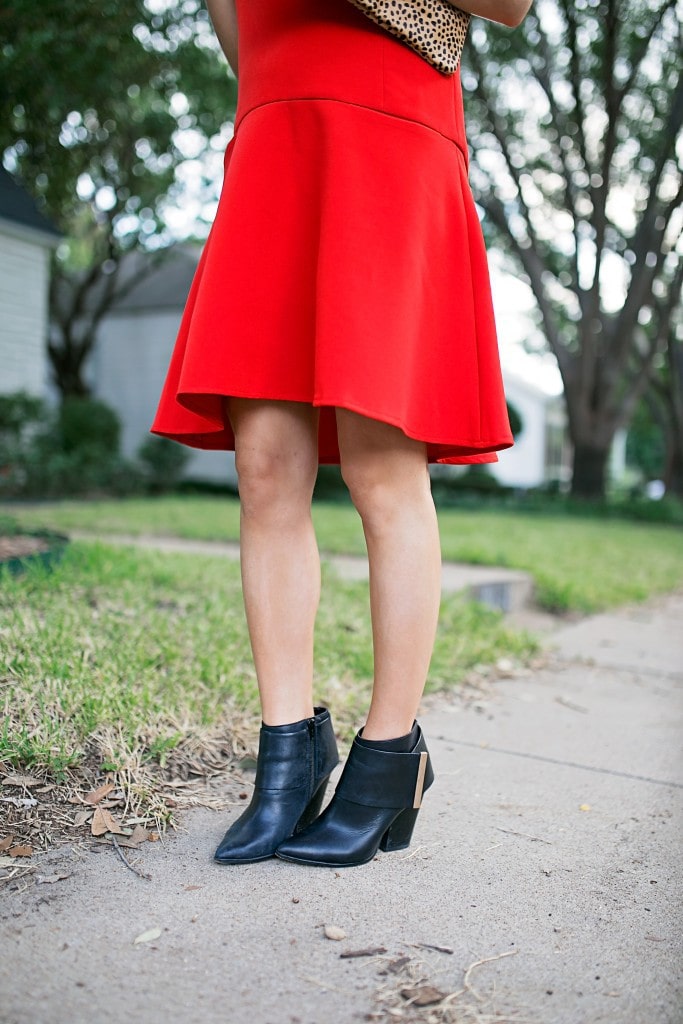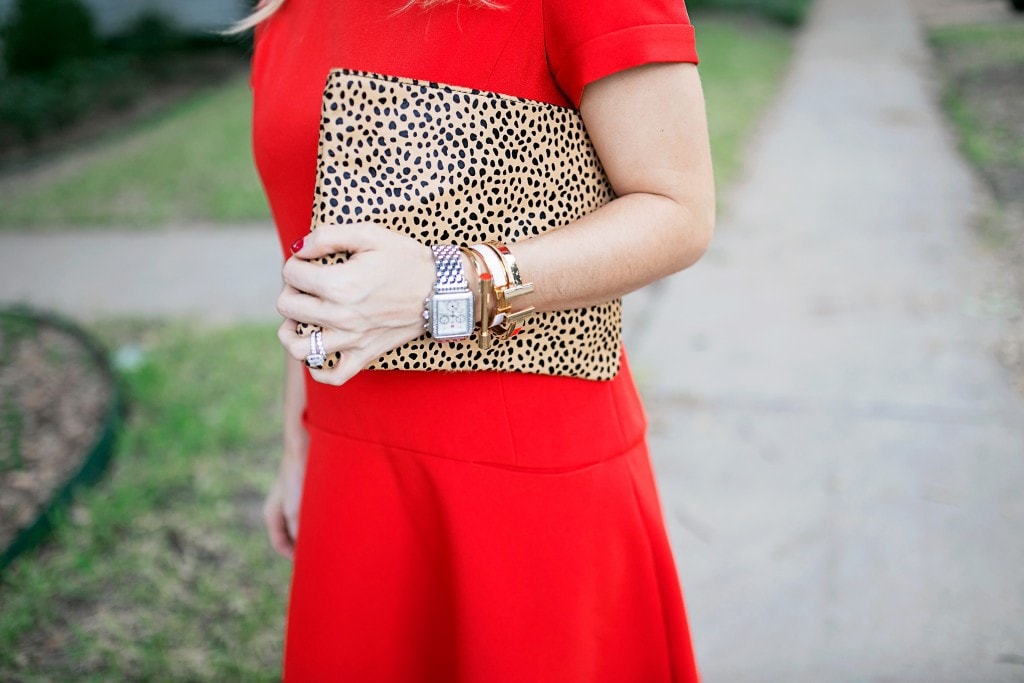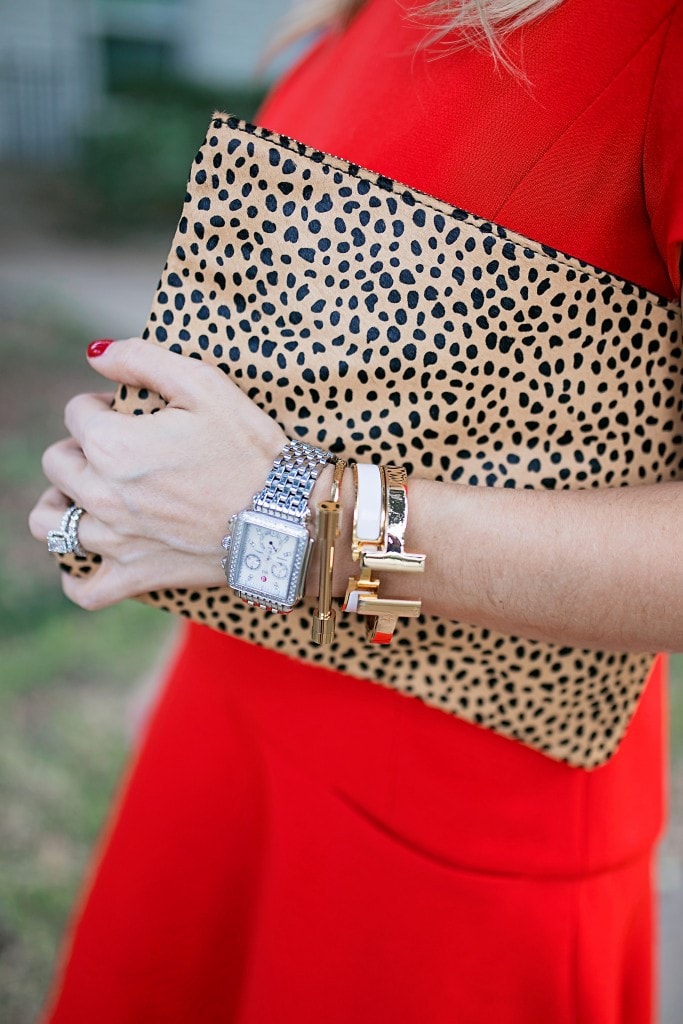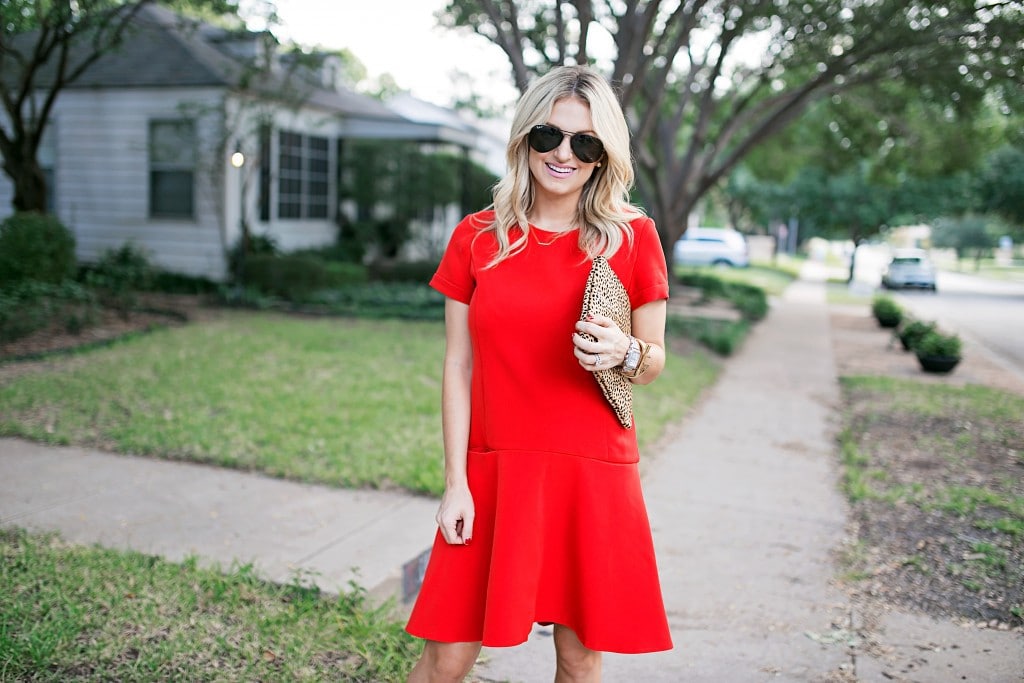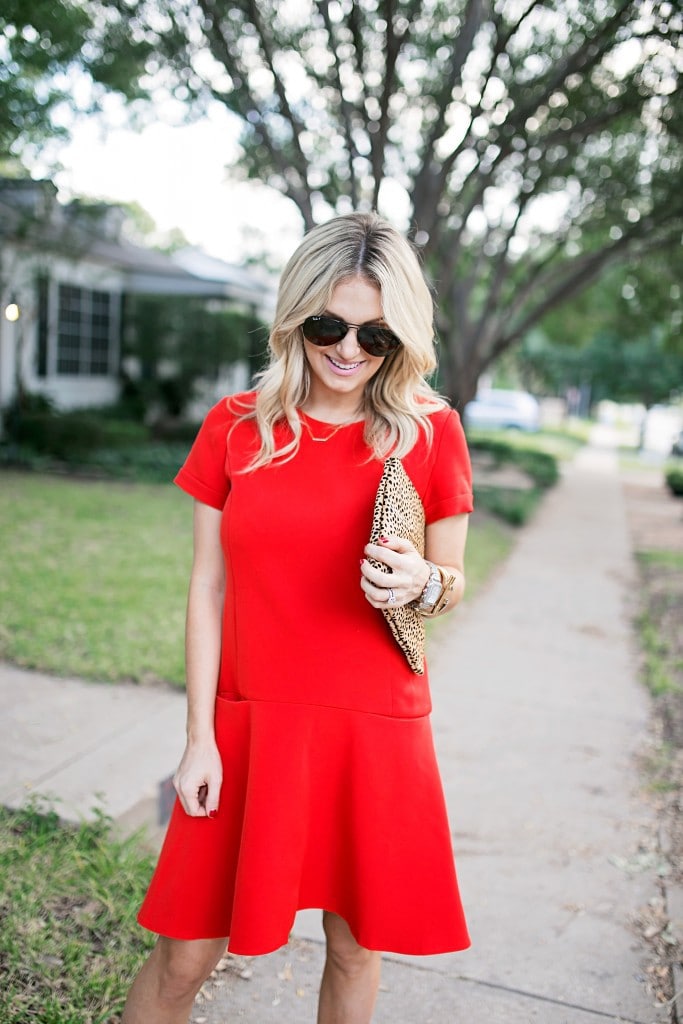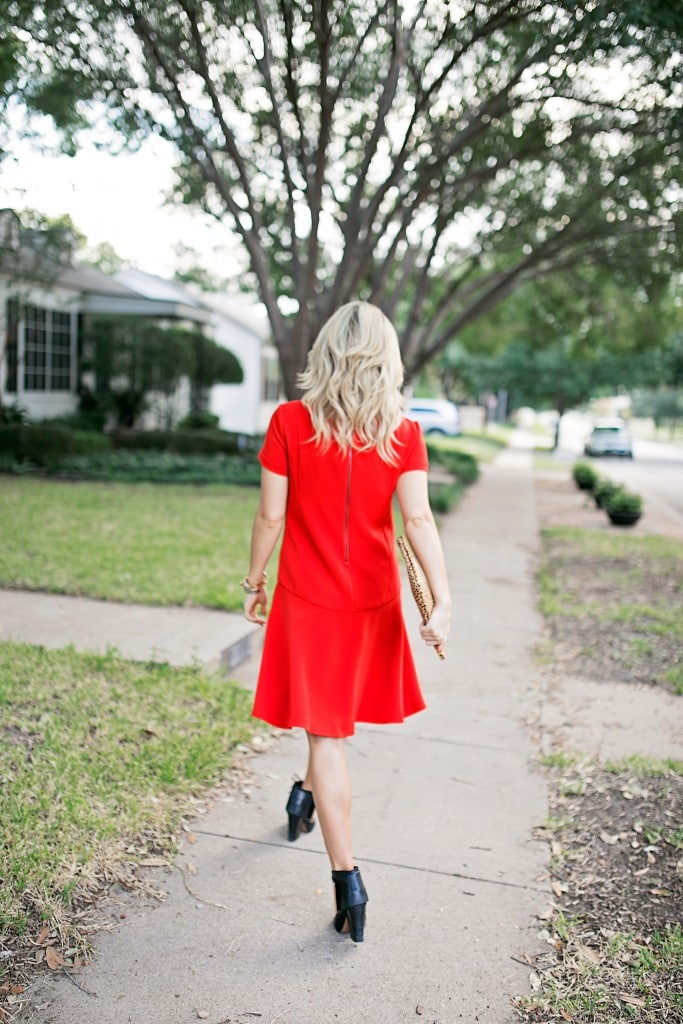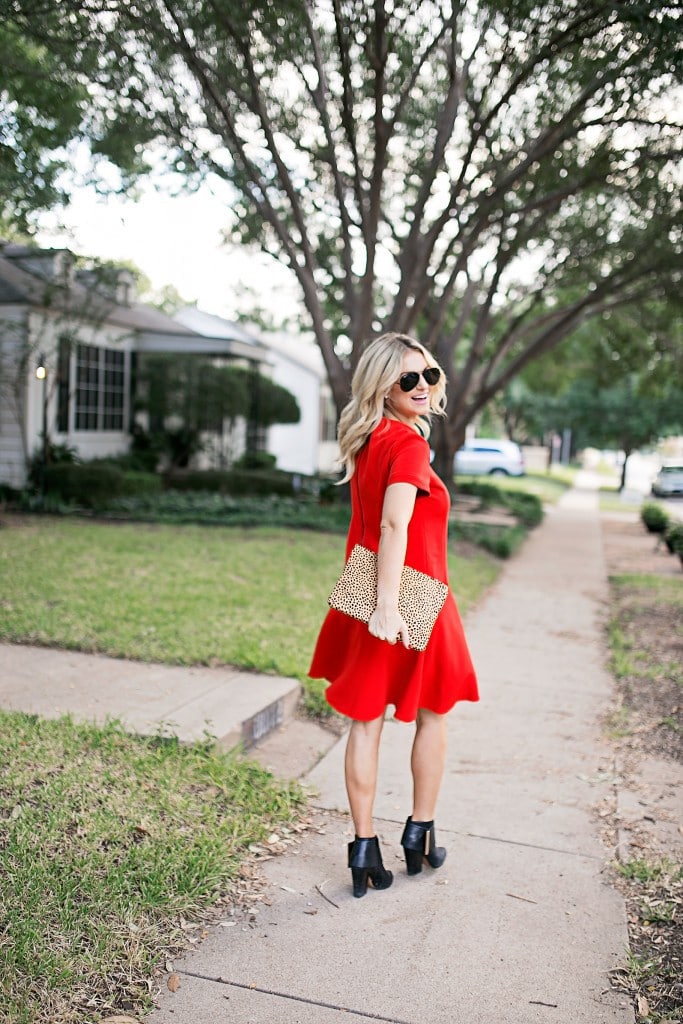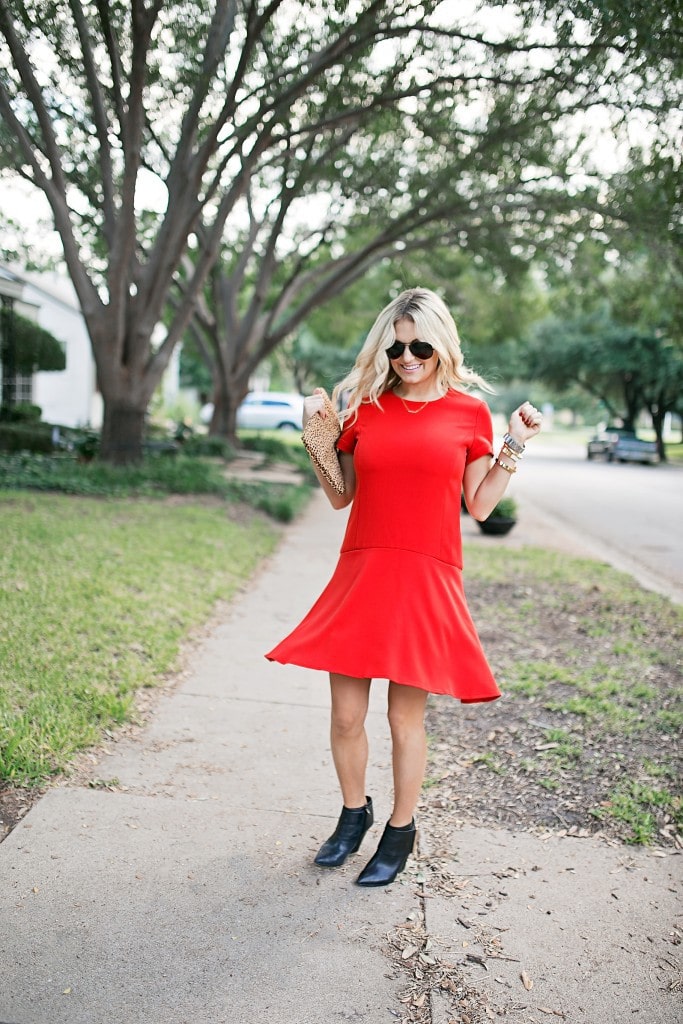 Dress: Nordstrom, Here as well in stock! | Boots: Old, Similar | Bag: Sole Society [c/o] | Bracelets: The Styled Collection [c/o], Beehive | Necklace: Moon & Lola [c/o] | Lipstick: Blankety | Earrings: Tory Burch | Sunglasses: Similar
Photography by: Angie Garcia
---
 Good Morning, girls! I hope you all got to grab your favorite coffee on the way to work this morning or stop at your favorite bagel spot, anything to make a Monday better! Anything!
Let me start off this post by saying, I am not a red person. I know, I know! Statistically speaking, it is the most flattering color on a woman from a male and female perspective. But, I'm always nervous about being too loud in it or appearing washed out. I splurged on a Gucci Red Disco Bag when I was in college and I ended up just giving it to my mom because I never carried it enough. However, every now and then I force myself out of my comfort zone to reach for it on the rack. This dress is one I grabbed because I loved the fit. Anything with a little drop waist, a sleeve and a fun hem is perfect in my book. I wore it to an event for work two weeks ago and y'all were so nice saying how much you liked it! Touché and point taken. I need to get over my red aversion and just buy more of it, because it really does make you feel more confident once you actually wear it!
Sadly, this dress is almost sold out since Nordstrom put it on sale, but the good news is I found a ton of other red dresses just like it and some for a lot less! I'll share them below.

 I paired it with this statement clutch I shared was a great dupe for the Clare V. leopard one and this one is from Sole Scoeity for 1/4th of the price!
Lastly, I have a question for you! Since the weather has gotten nicer I've been taking Peaches on some walks in the morning and for the life of me I can't find a Podcast I like. I can't be that picky, right?! I must be searching the wrong ones. I've listened to a few on The Real Housewives and I'm just like, "Wait, this is a thing? This is so boring." haha. So maybe I'm just out of the loop on the best Podcasts to listen to. I'd love to know yours if you have any favorites!