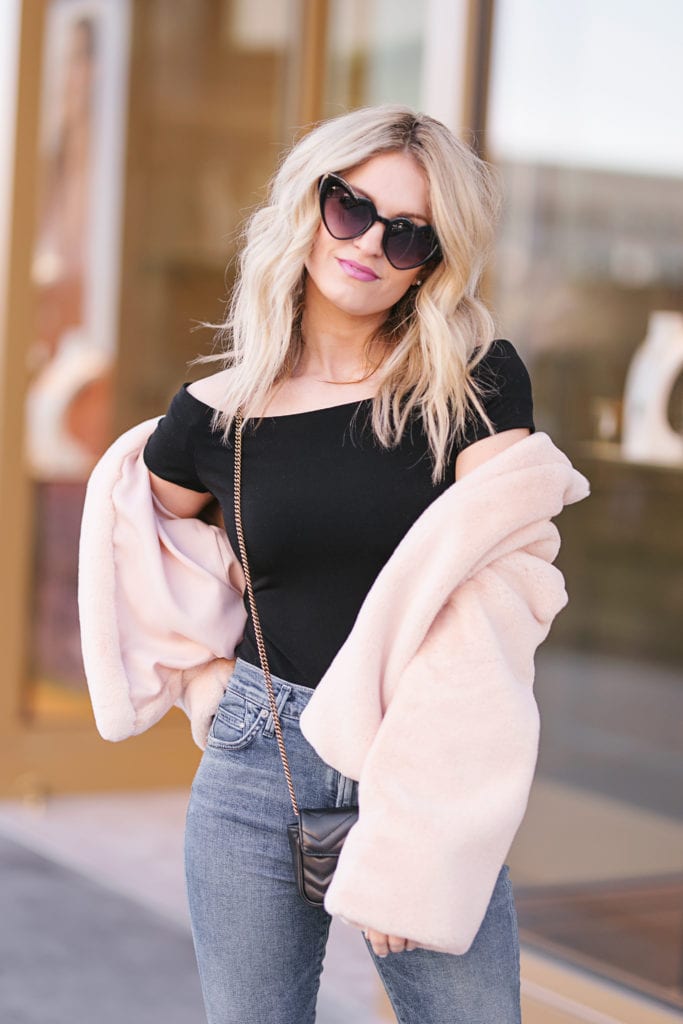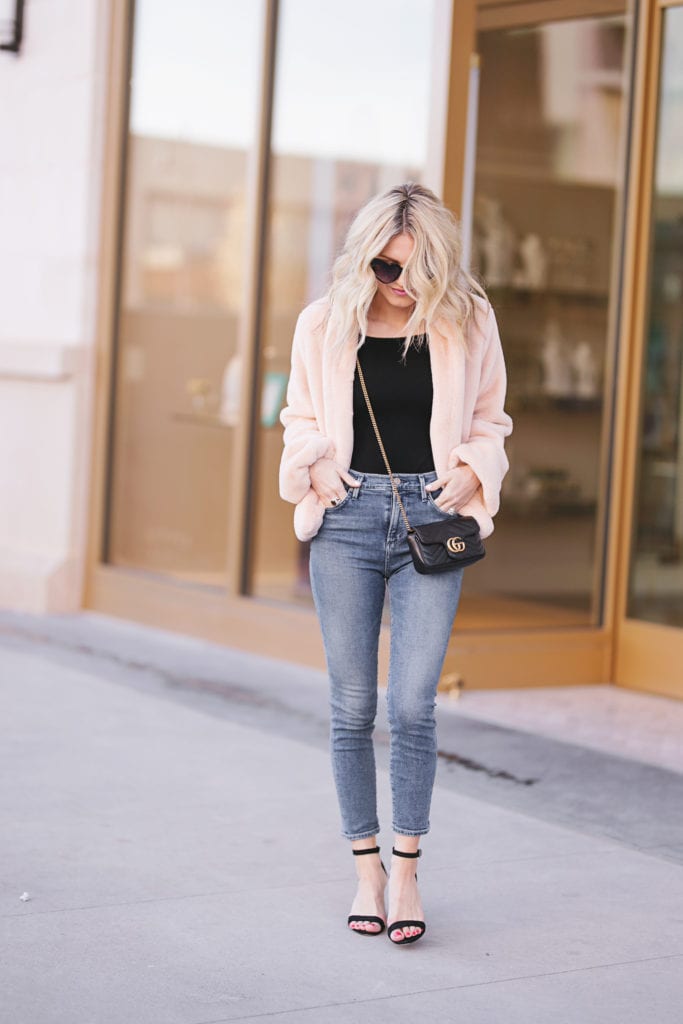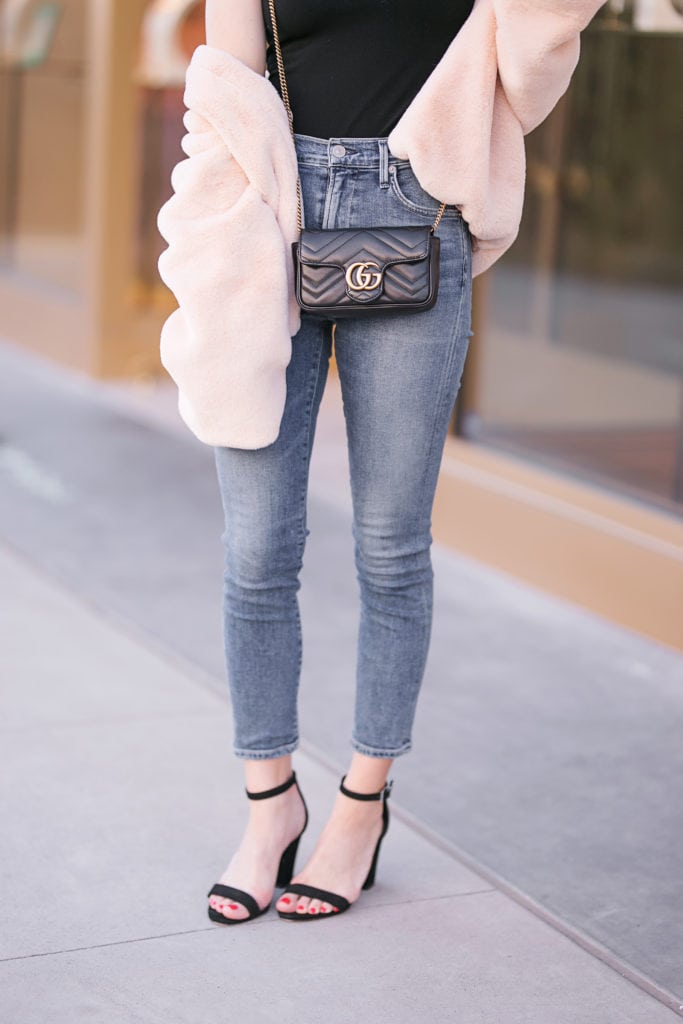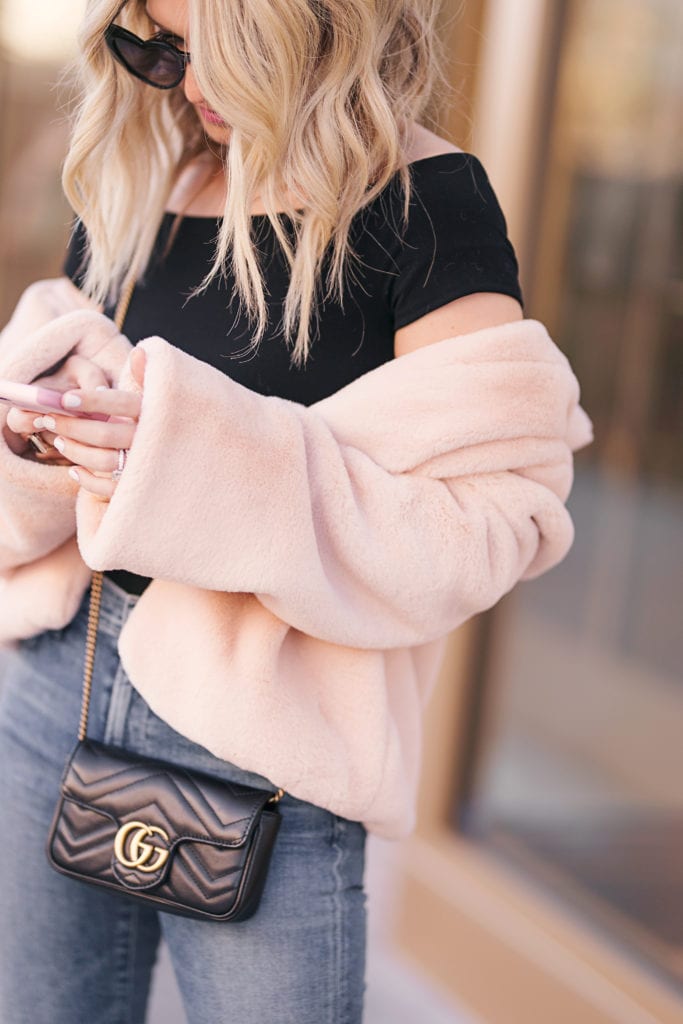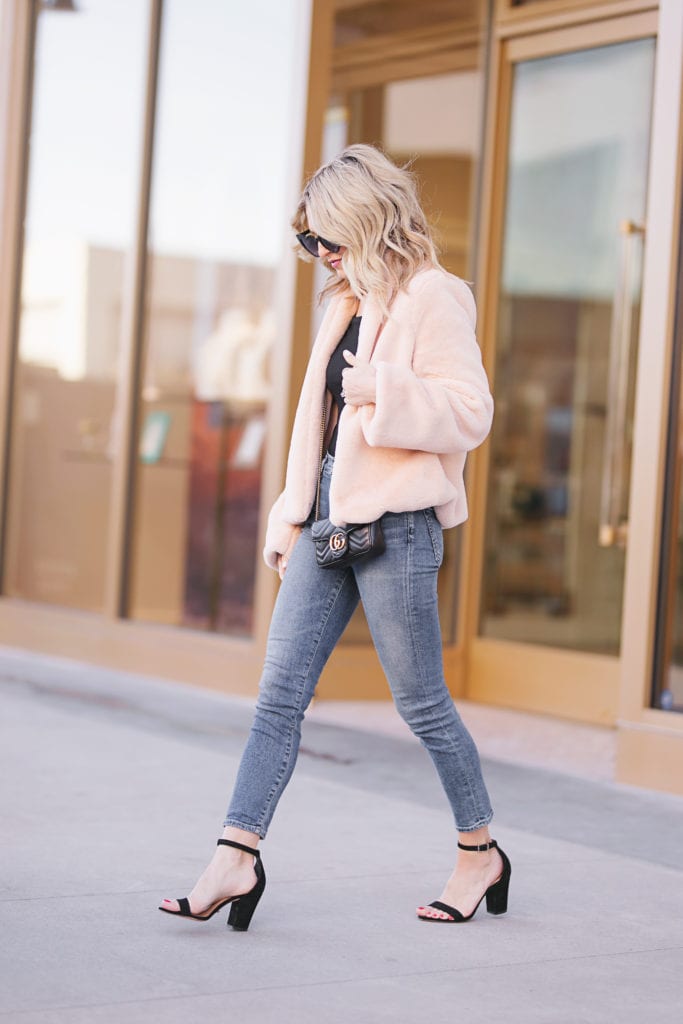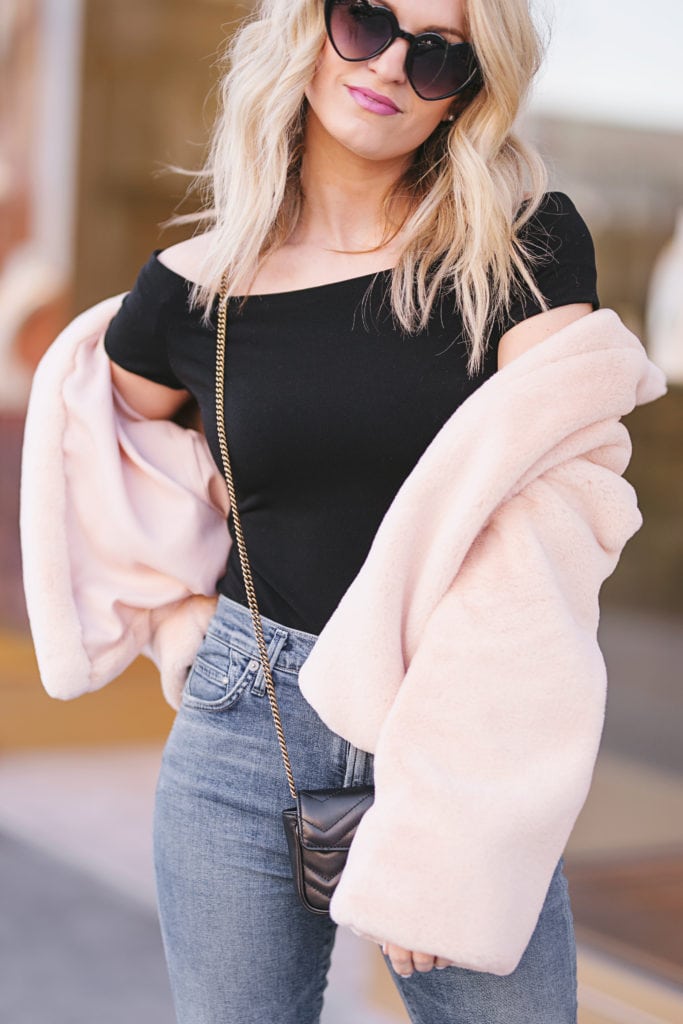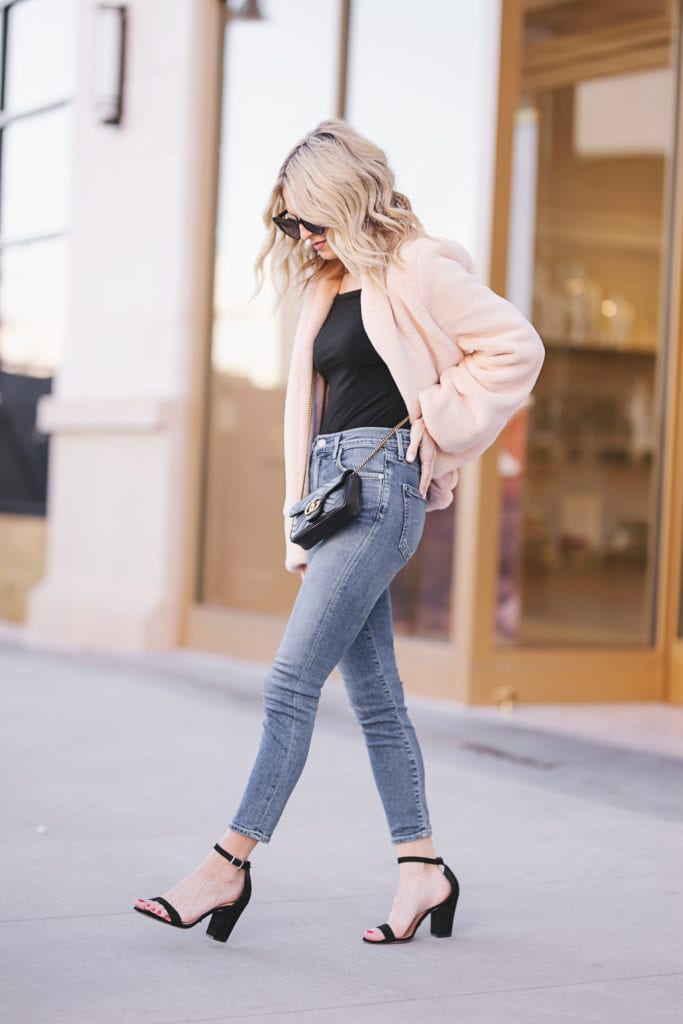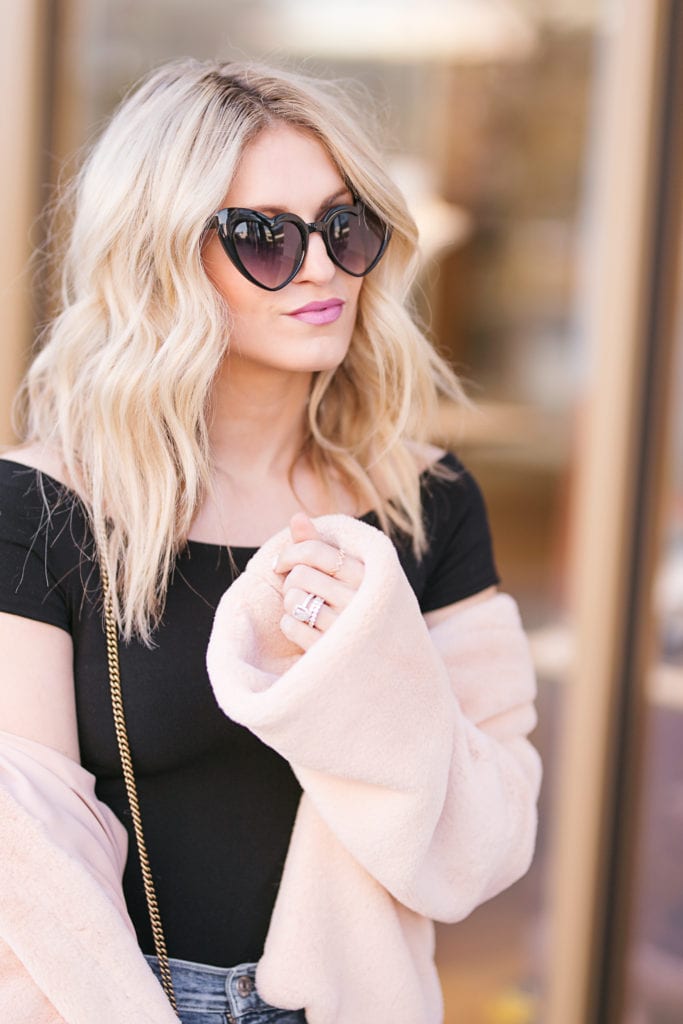 Jacket: Tularosa [xs] | Bodysuit: Alice & Olivia [this isn't the exact style as that is no longer sold, but it's the most similar cut] [wearing S], Similar, Similar | Jeans: Shopbop | Shoes: Schutz, Similar | Bag: Gucci [c/o], Similar | Sunglasses: Beehive Boutique, Similar | Lipstick: Perla, Jouer
Photography by: Angie Garcia
---
I've shared before that up until last fall when I saw a bodysuit in store I thought, "Okay, that's nice for college girls. Moving on."
It seemed impractical at best, and honestly the last thing this new mama wanted to try on.
However, I'm the worst at shopping in store. It's part of the reason I rarely do it. I'm a people pleaser and so if a sales associate starts chatting I feel this inherent guilt that I should buy something because I know they have sales goals to meet. No, seriously. I feel guilty because I don't want to waste their time and hurt their goals. It's a huge reason [and budget reason] I rarely shop in store.
Over our anniversary weekend, we popped into a store so I could grab something for an event the following week. The sales associate handed me a bodysuit and I thought, "Oh no. Oh no. I need to try this on but I'd never wear this."
She handed me a pair of boyfriend jeans [another thing I rarely wear] and I walked into the fitting room thinking this was going to be a hot mess.
3 minutes later? I bought the bodysuit and because I wanted to. It was amazing. And this is why sales associates are so good at their jobs…they can get us out of our comfort zones! For starters, it's an incredible piece to layer. I have so many statement jackets like the one in today's post and I feel like a marshmallow in them because I typically have on something bulky underneath. The body suit allows it to be the focal point. It also shows off your jeans because it doesn't compete for attention which most tops do. I also love this with longer skirts. Half the reason I avoid full skirts is that I'm always smoothing my top because it starts to bunch.
Do you have a bodysuit?! What are your thoughts on this trend? It's definitely not something I can pull off everywhere, but it's so fun for date night or dinner with the girls!