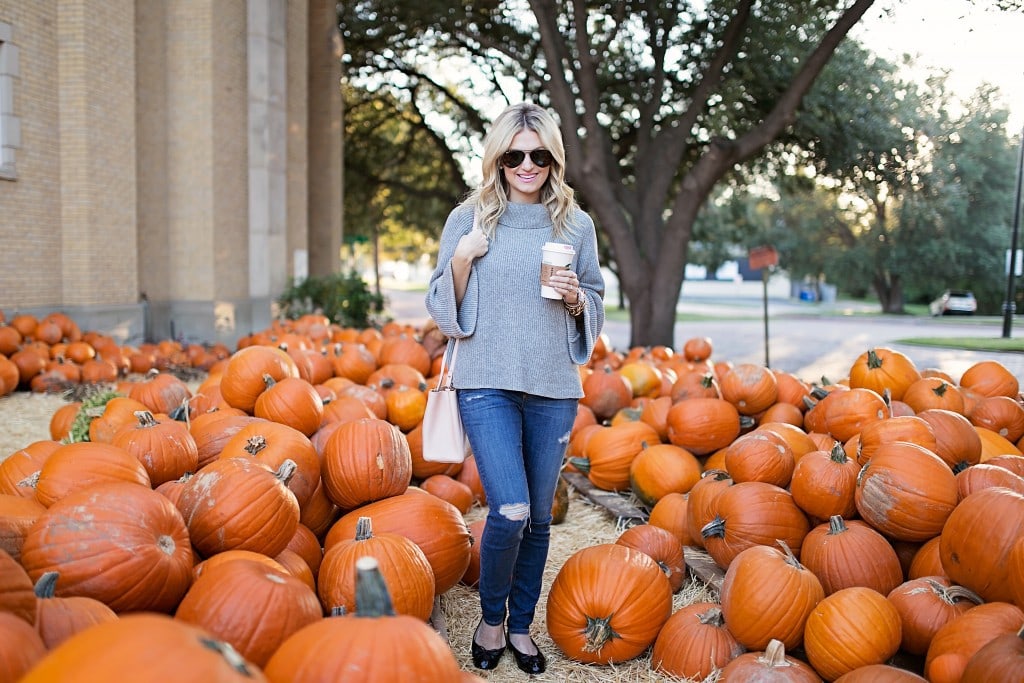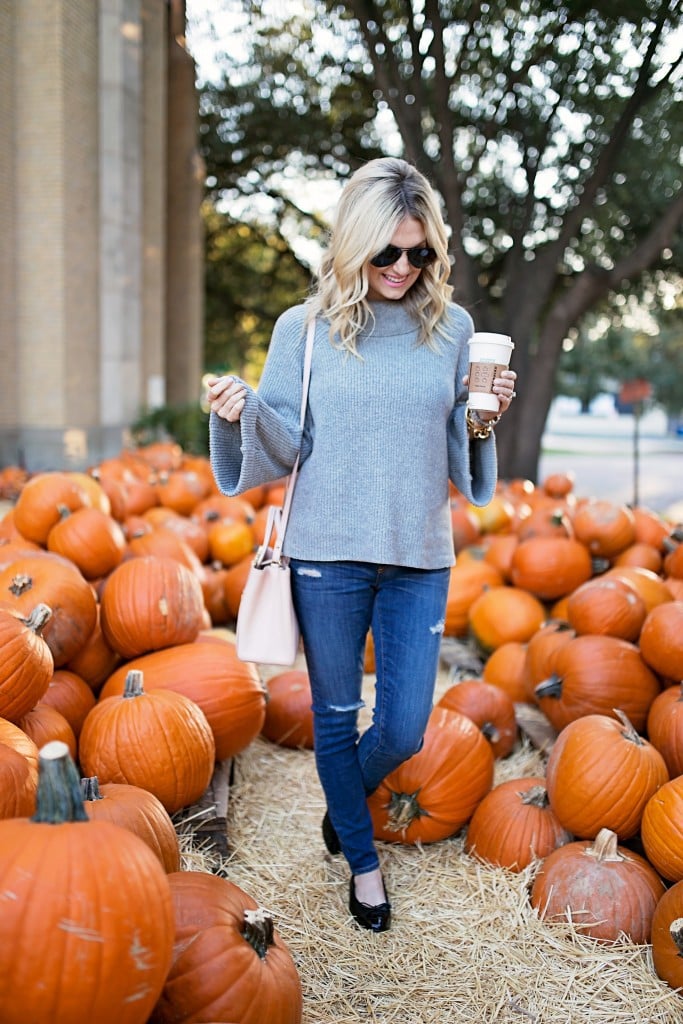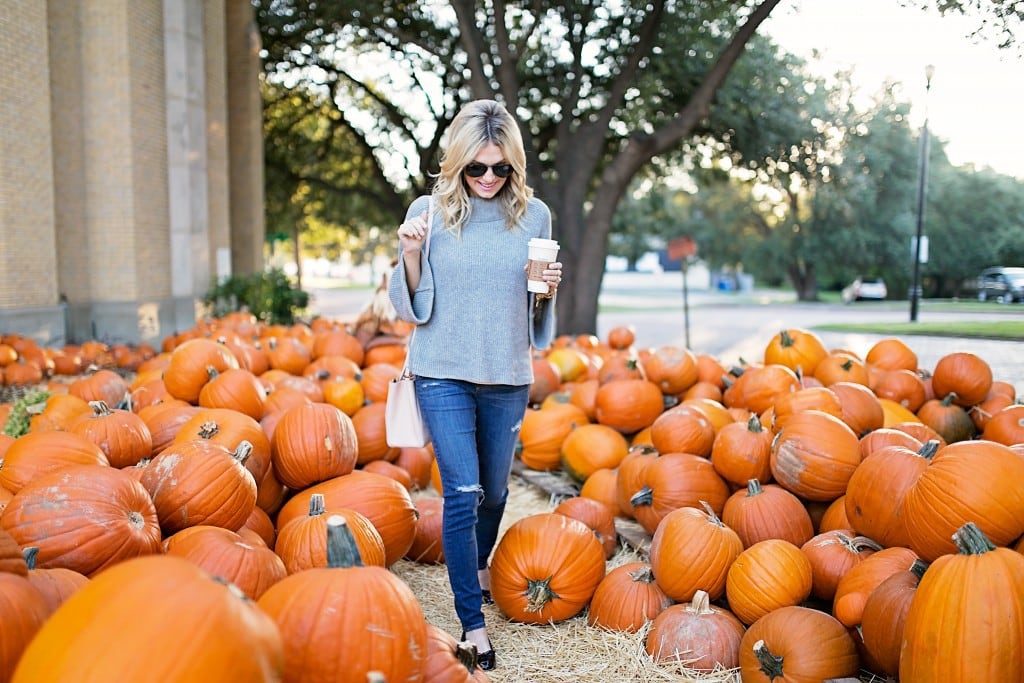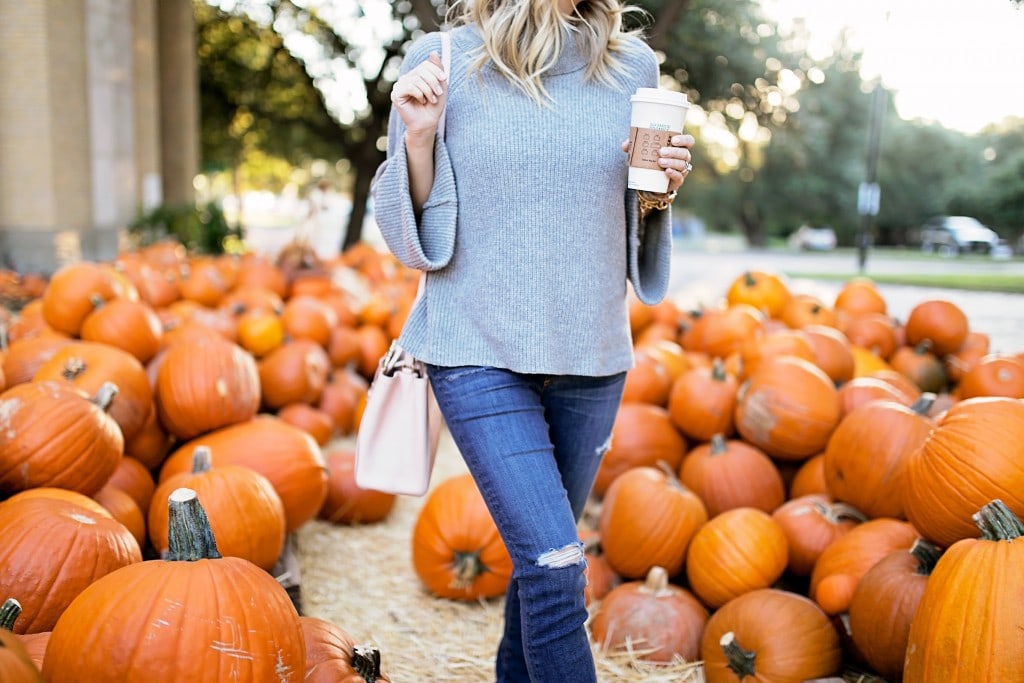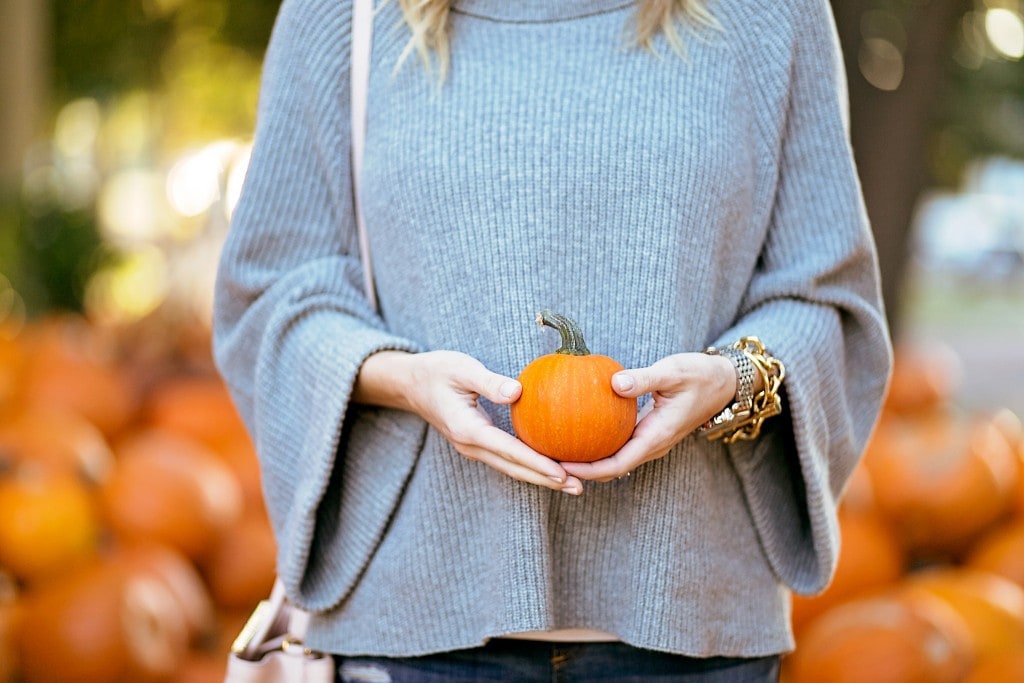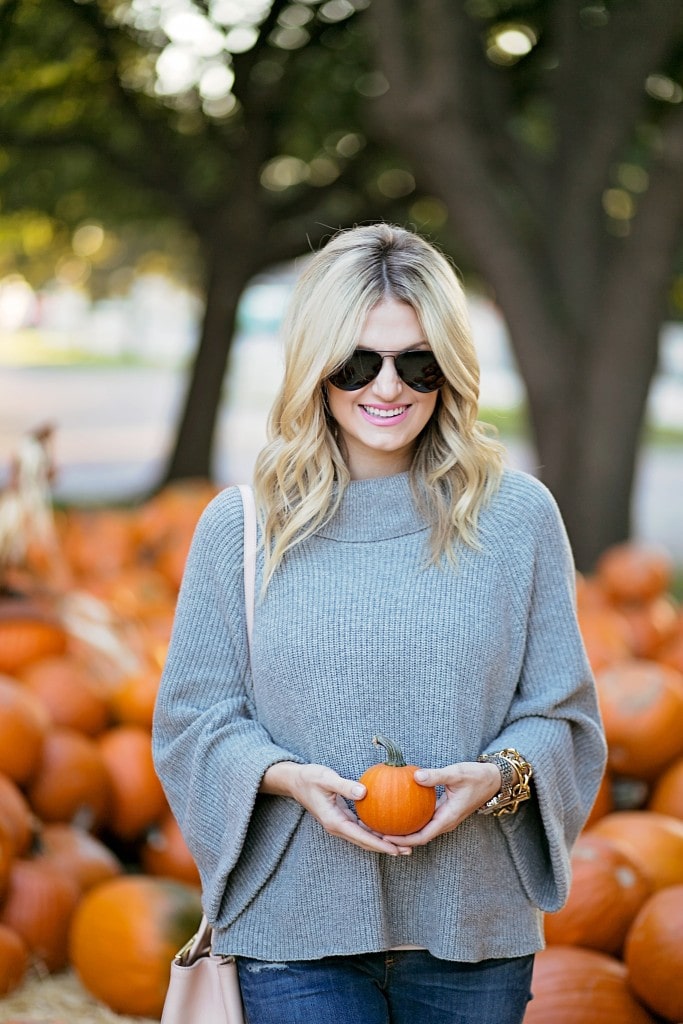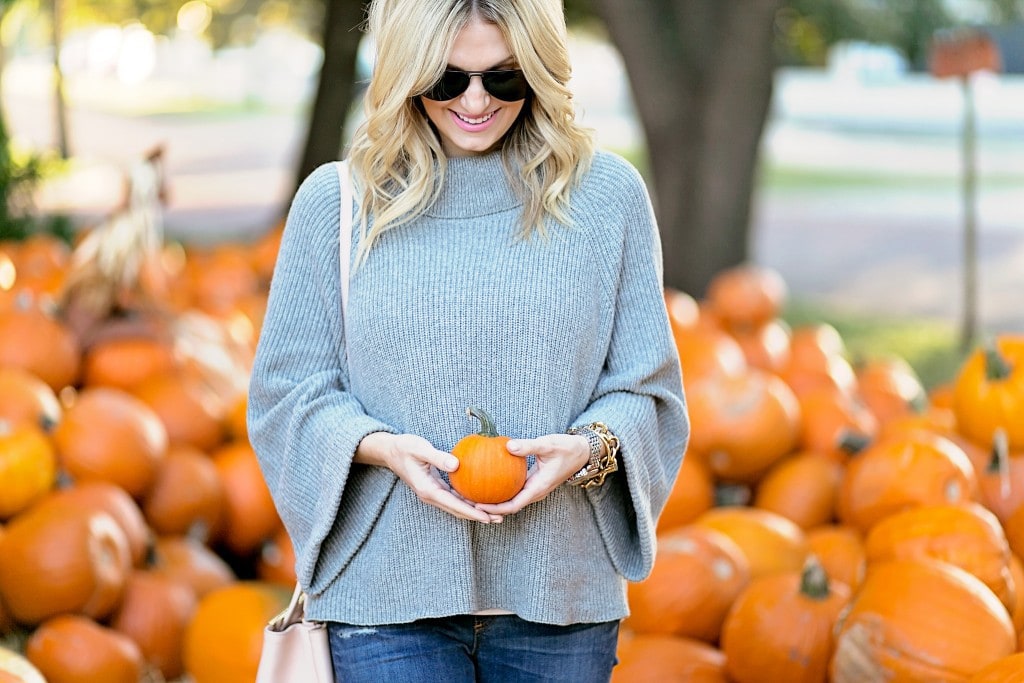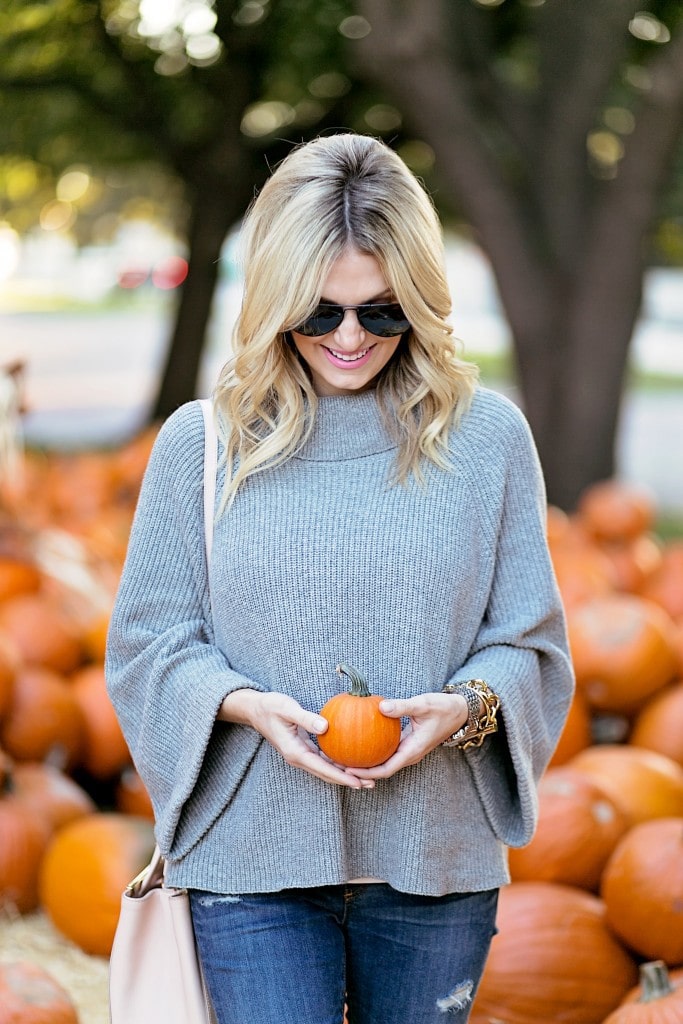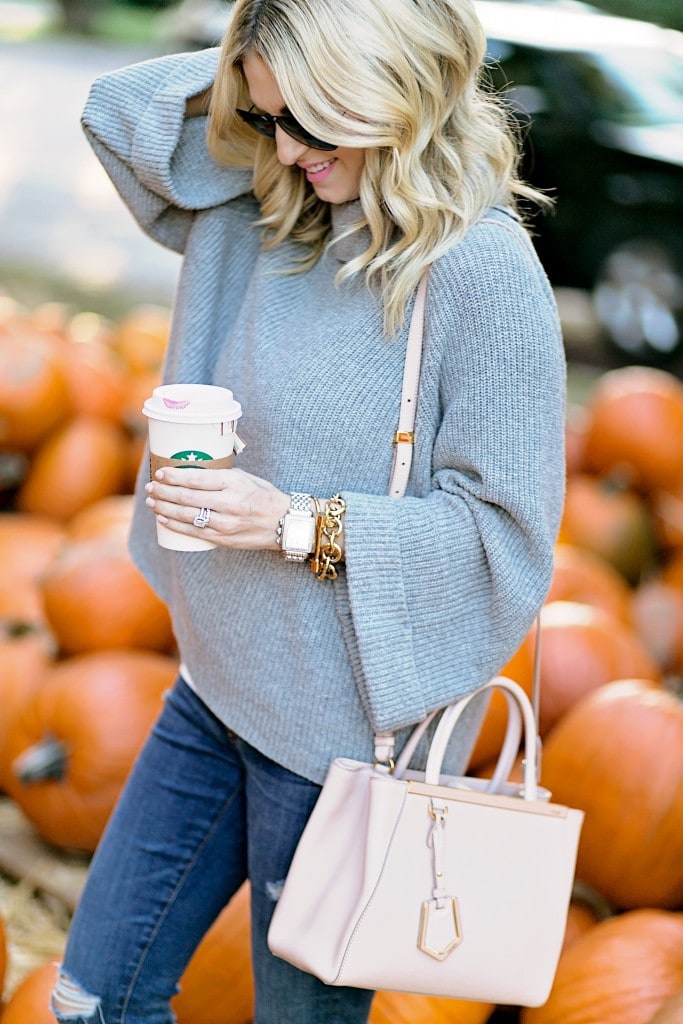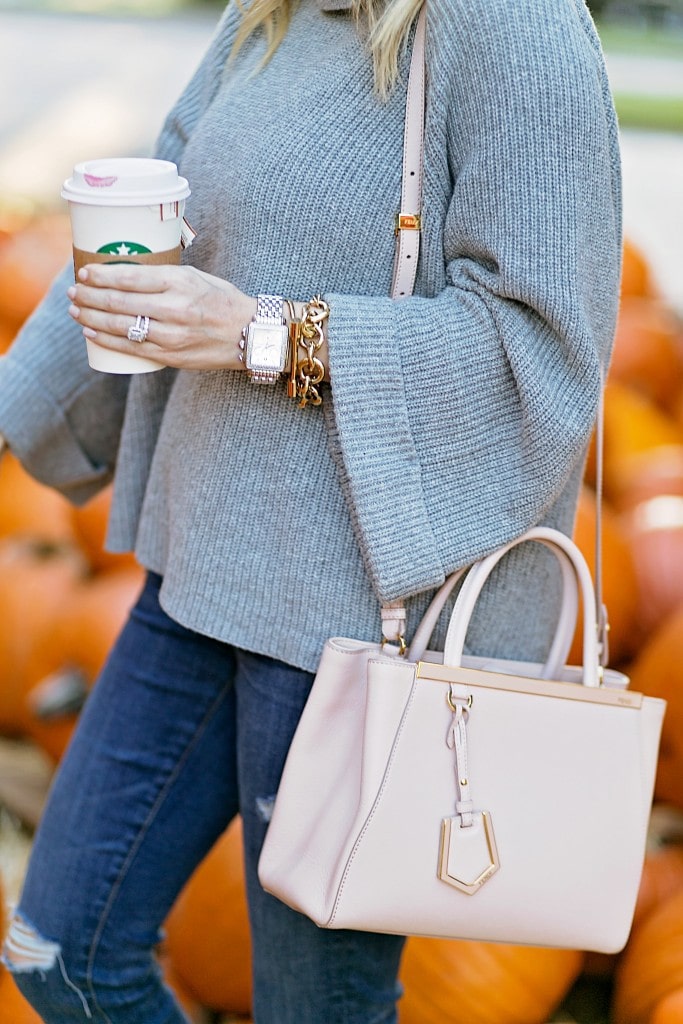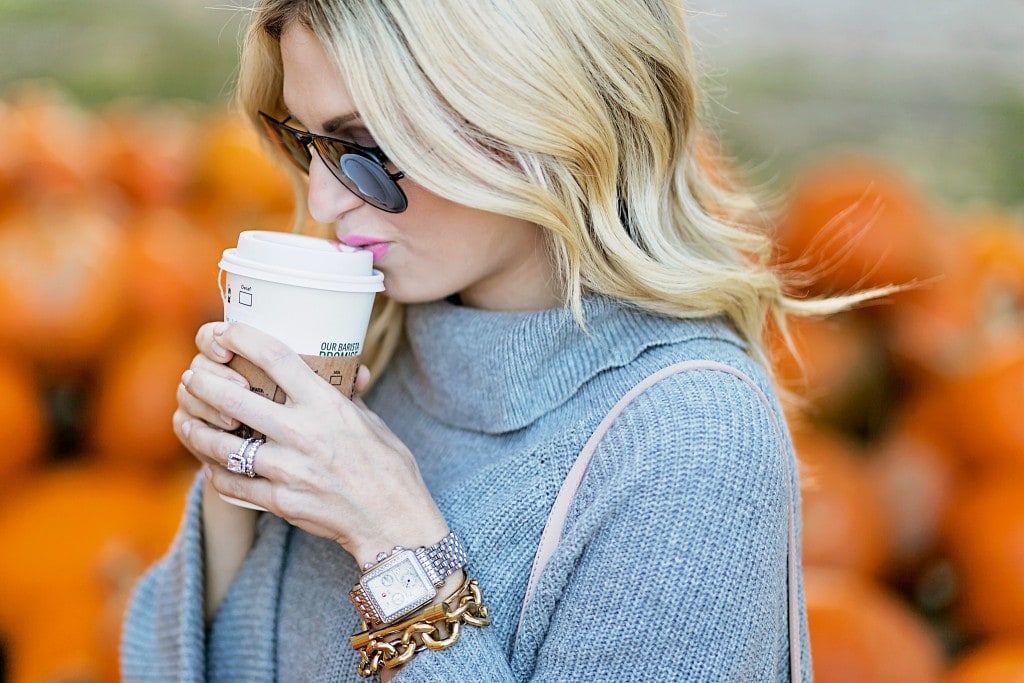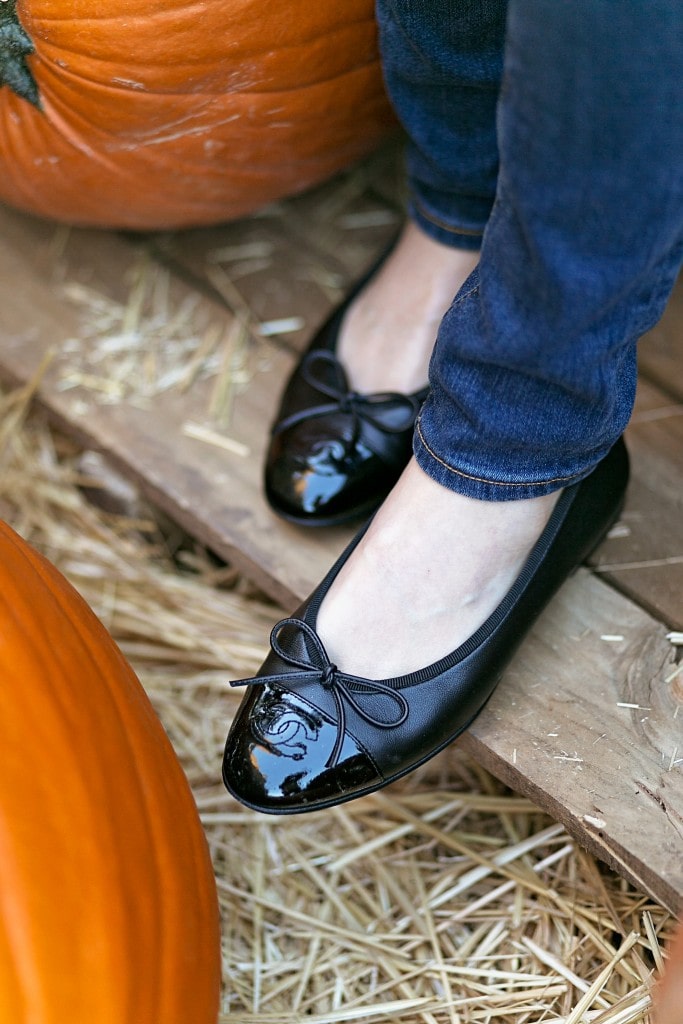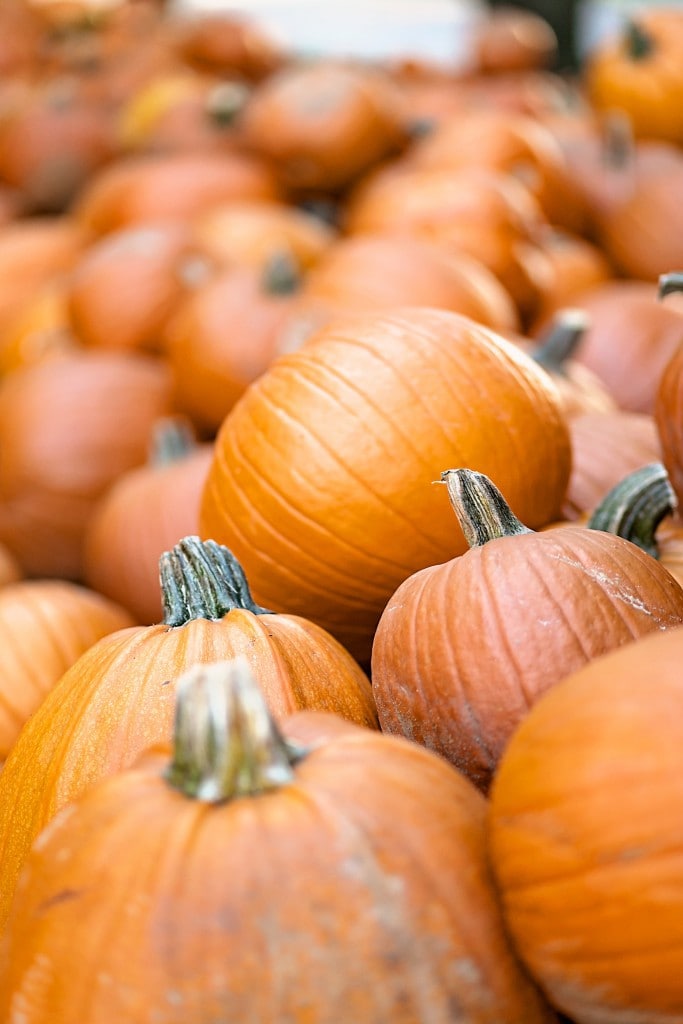 Sweater: Back In Stock Here!, Similar [same brand], Another Similar Option under $35! | Jeans: Nordstrom | Flats: Chanel, Dupe | Bag: Fendi, Similar | Lipstick: Girl Next Door | Bracelet: Baublebar, The Styled Collection [c/o] | Sunglasses: Dupe, Almost Exact!
Photography by: Angie Garcia
---
I love how many pumpkin patches there are at this time of year! We don't have a ton of farms with them all over Fort Worth but there are always pumpkins being sold on the street and it's so fun to pick a few smaller ones up for your tables or mantle.
Another funny story about this look is my Starbucks! I've shared I'm not drinking caffeine while pregnant but it's also hard at coffee shops because a lot of the decaffeinated teas they sell are considered "not safe" for pregnancy because of the herbs in them. But after months of searching for something to have that is a tea at Starbucks I found I could have their decaf mint tea which is called the Mint Majesty tea.
Not every Starbucks knew which tea it was [I'm sure some people were new or hadn't heard of it]. I'd go up and say, "Can I have your Mint Majesty Tea, please?" And they would ask which one it was. So I just started to say, "May I have your caffeine-free mint tea, please?" Since they have one that is caffeinated.
I went to Target the night before and said, "Can I have your caffeine-free mint tea?" The guy working said, "We don't have caffeine-free, but we do have a decaf mint tea." I just kind of looked at him thinking he was joking and realized he wasn't so I said, "Yeah, that's great!"
[Edit, I know decaf can have a tiny trace of caffeine like in decaf coffee so there is a little bit of a difference but this tea has no caffeine so I think he was confused! haha]
Maybe he had baby brain too…
So then the next morning I went to a Starbucks before shooting this look and I said, "Can I have your caffeine-free mint tea, please?" The guy looked at me and said, "Um, why don't you just learn the name? It's called Mint Majesty. You don't need to say caffeine-free. If you say Mint Majesty we know it is caffeine-free tea."
I seriously feel cursed with this tea! It's hilarious though because I've had so many stories like that. So each morning I call Paul on his way to work and I'm like, "Okay, guess what the guy said this time about my tea! This is why I drink black coffee, there is no confusion! haha" Maybe they are so used to just hearing coffee ordered? Who even knows! But I thought I'd share it in case you got a good laugh, too!
Thanks so much for reading!