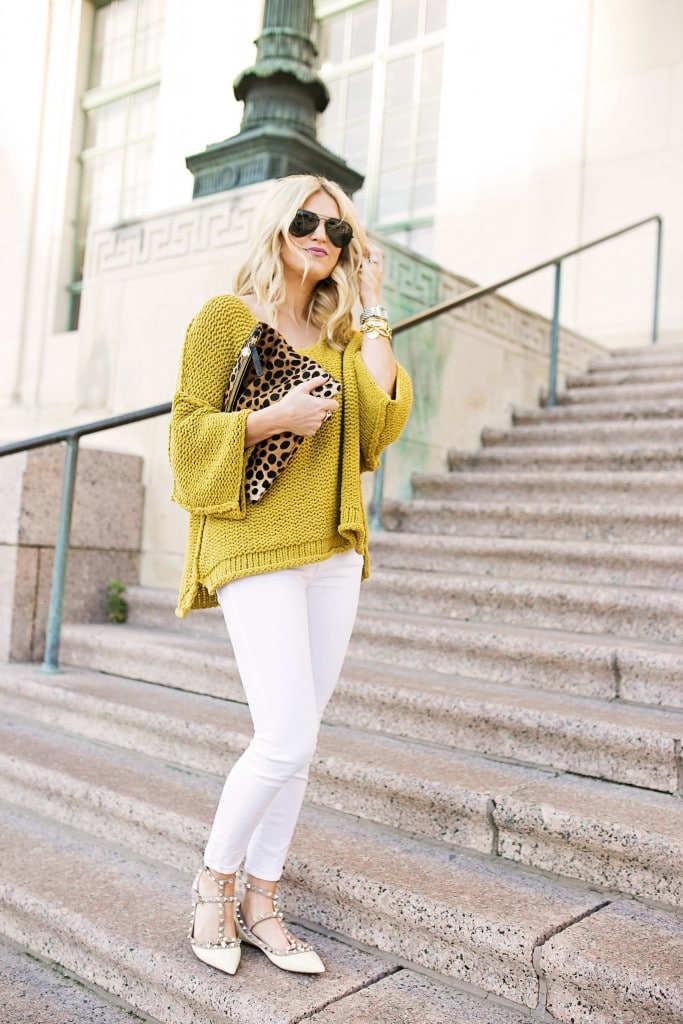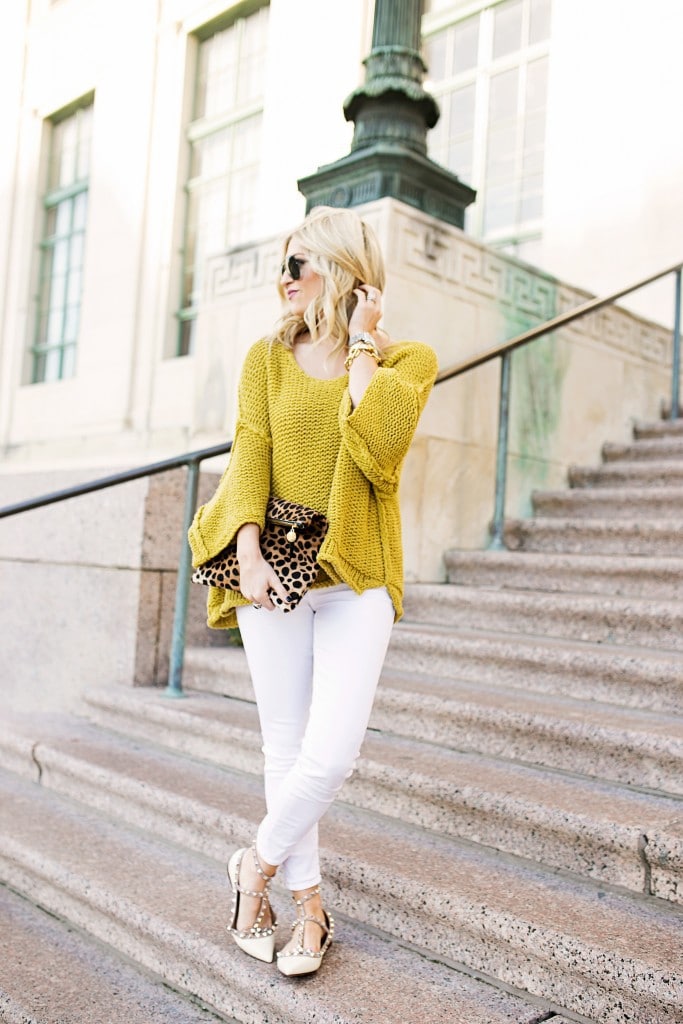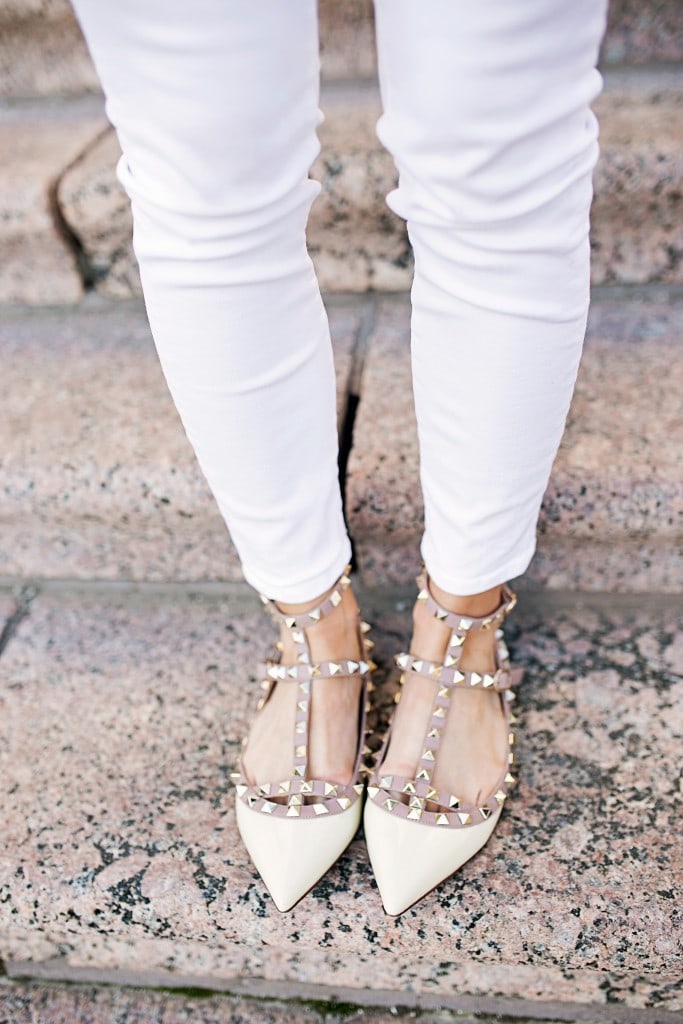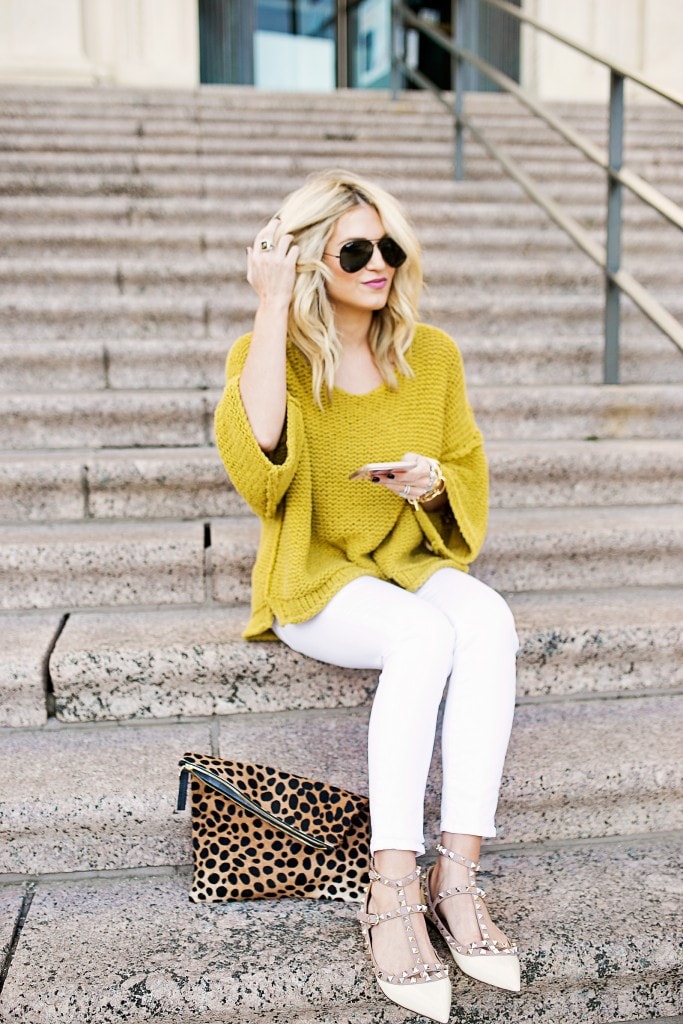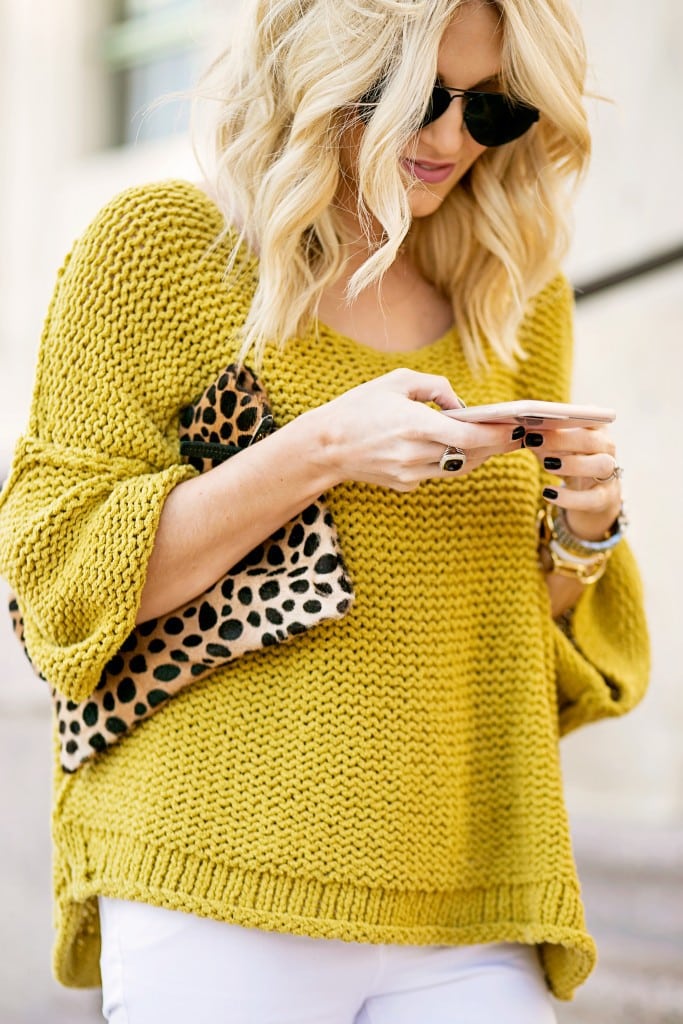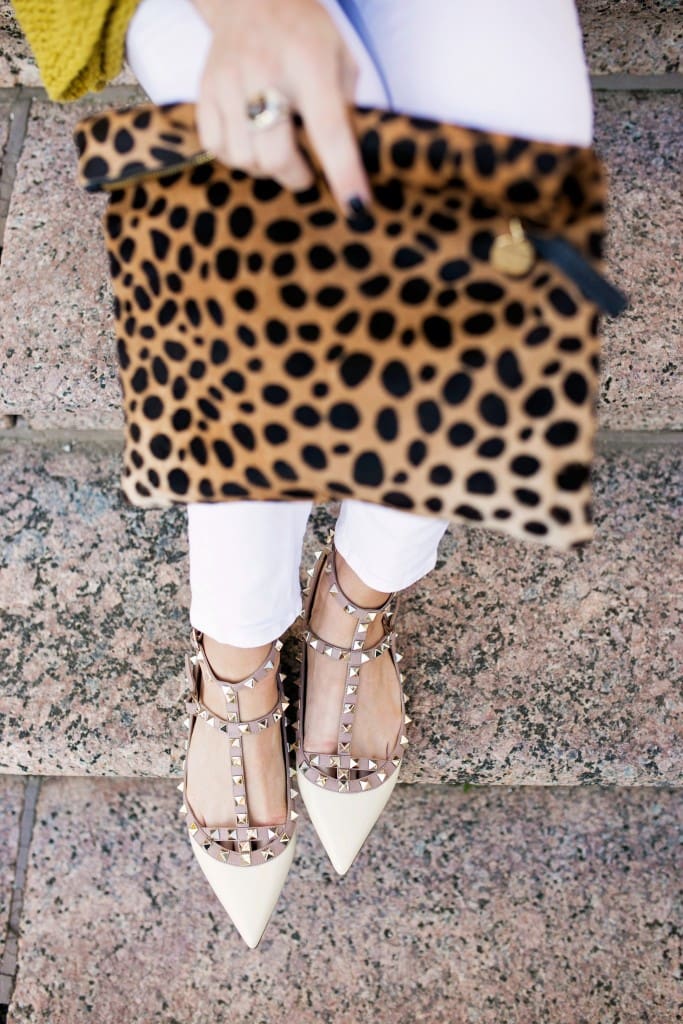 Sweater: Free People [runs large] | Jeans: Shopbop | Flats: Here [go up half a size] | Clutch: Clare V., Similar | Ring: David Yurman | Lipstick: Baci | Sunglasses: Similar | Bracelet: Sold Out, Similar
Photography by: Angie Garcia
---
A few weeks ago, I had a reader ask me what colors I personally thought I looked best in. She said she had the same coloring as I do and was curious!
I was completely stumped!
I like to veer more on the side of, "If you like it, wear it." when it comes to dressing yourself. I decided to change the question to what I feel best in, because that is one I knew I could answer!
I love chartreuse [or any shade of yellow], pink, white and hunter green. If I was a single gal, these are also the colors I would probably decorate my home in! Coincidence? I think not!
I then asked my mom the colors she thought I looked best in because leave it to a Southern mama to always be honest! She agreed on pink, green and white, but she also threw in poppy red. How many times do I have to write on my blog I'm not a fan of wearing red all over?! 😉 I'm thinking my mama may be skim reading those posts- haha!
All of that to say, I think there is a lot of validity in looking best in the colors you feel the best in. I always say confidence is the first thing people see while you carry yourself and it correlates to what you are wearing!
For me, chartreuse is the first thing I reach for if I find any clothing item available in the shade. This sweater was such an easy purchase! I've worn it at least twice a week simply because of the coloring and it's been really easy to breastfeed in! However, if you don't love to wear yellow, it also comes in a sand shade.
Now, onto my FAVORITE part of this look. The faux Valentinos! 😉 I've shared these on the blog before and they are still working out perfectly. I went up half a size and now want to get the sandals for summer.
I hope you all had a wonderful weekend! I'd love to know what colors you look best in or feel most confident in?! That would be so helpful to plan blog content for you all in the future!