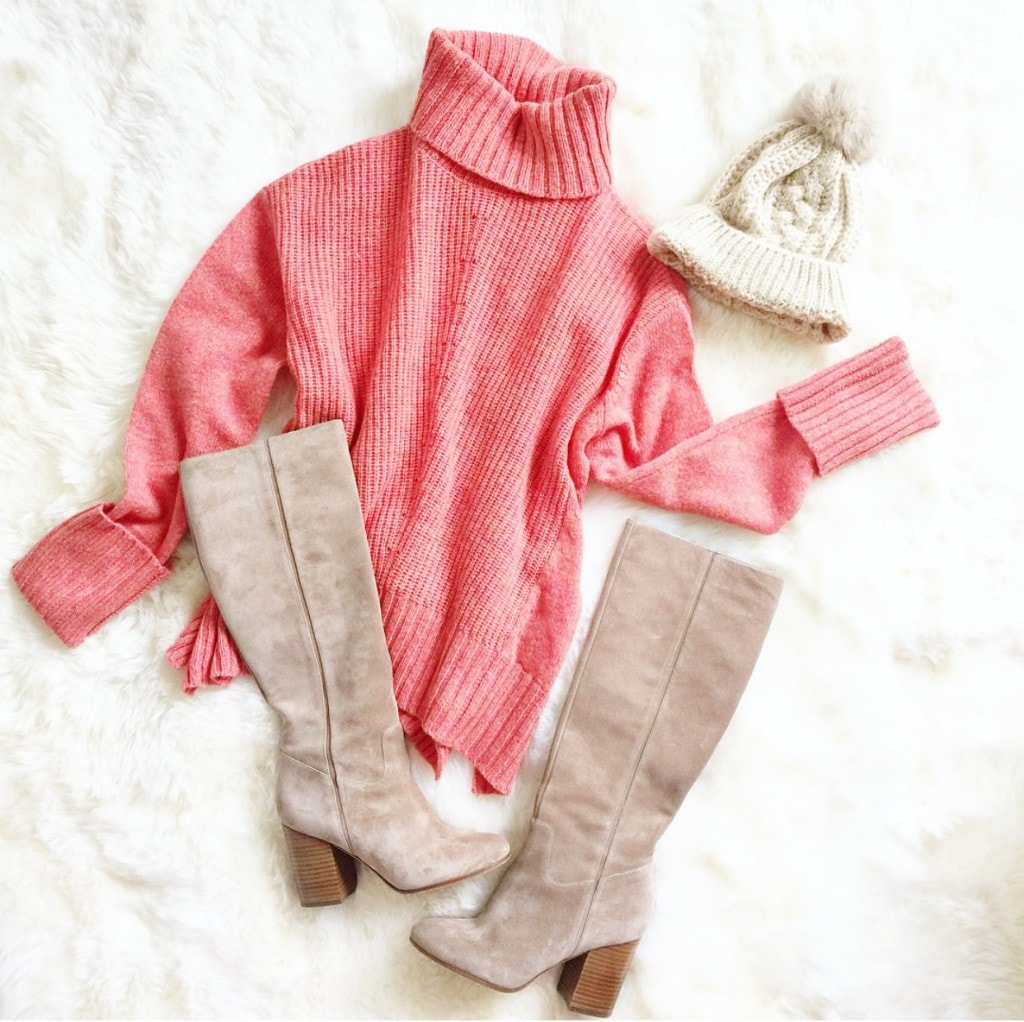 Sweater: Anthropologie | Boots: Nordstrom, Similar, Similar | Hat: Shopbop, Dupe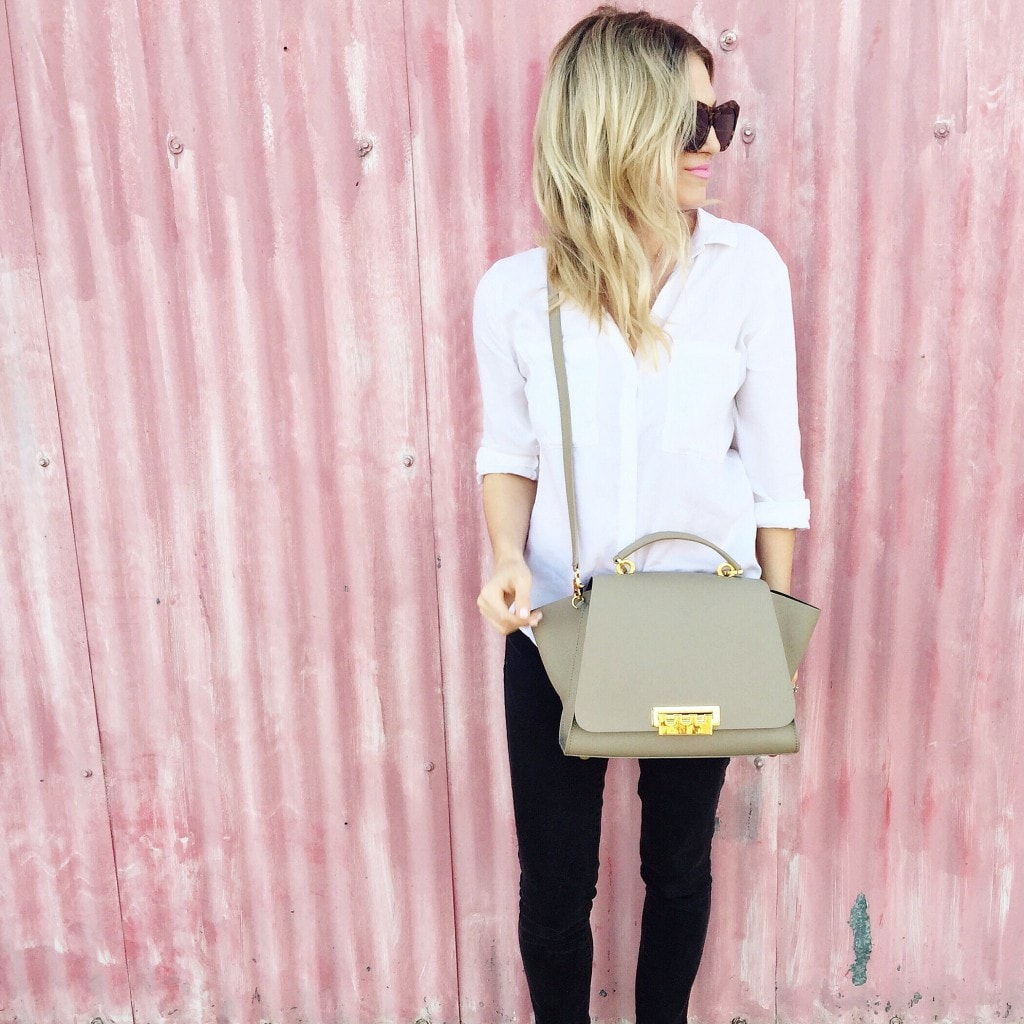 Sunglasses: Karen Walker | Jeans: Nordstrom | Top: Sold Out, Similar [these are my FAV brand of button downs!] | Bag: Zac Posen | Lip: Girl Next Door | Booties: Treasure & Bond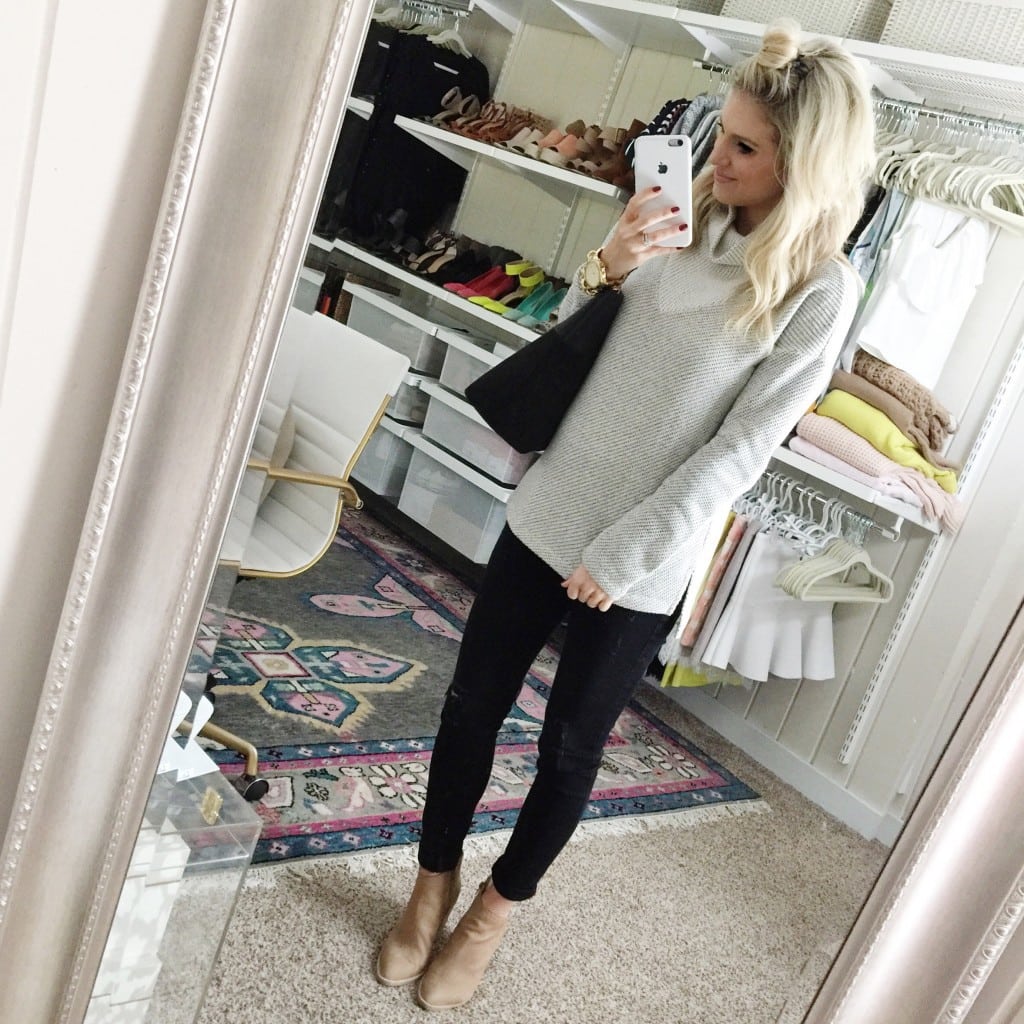 Jeans: Nordstrom | Sweater: Nordstrom | Booties: Vince | Bag: Tory Burch, Similar | Watch: Michael Kors | Bracelet: Baublebar | Gloss: Jouer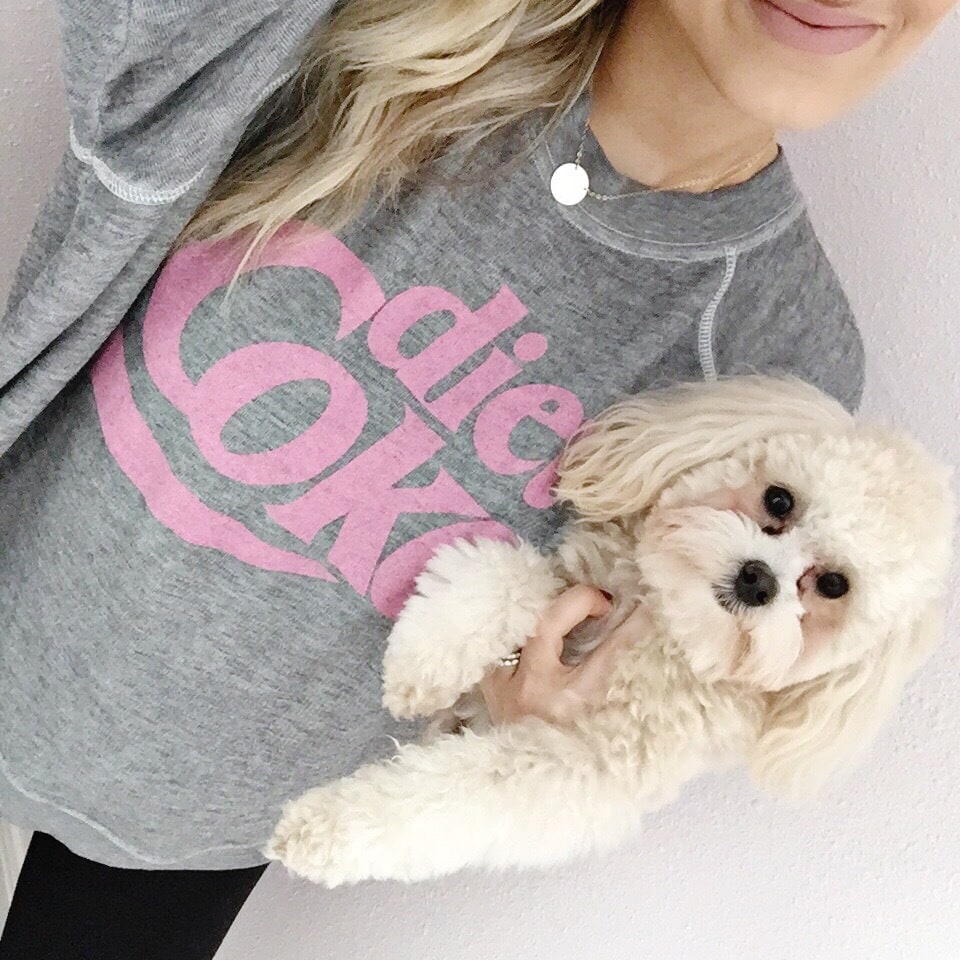 Sweatshirt: Shopbop | Tee Version: Here | Lipstick: Child Star | Necklace: Etsy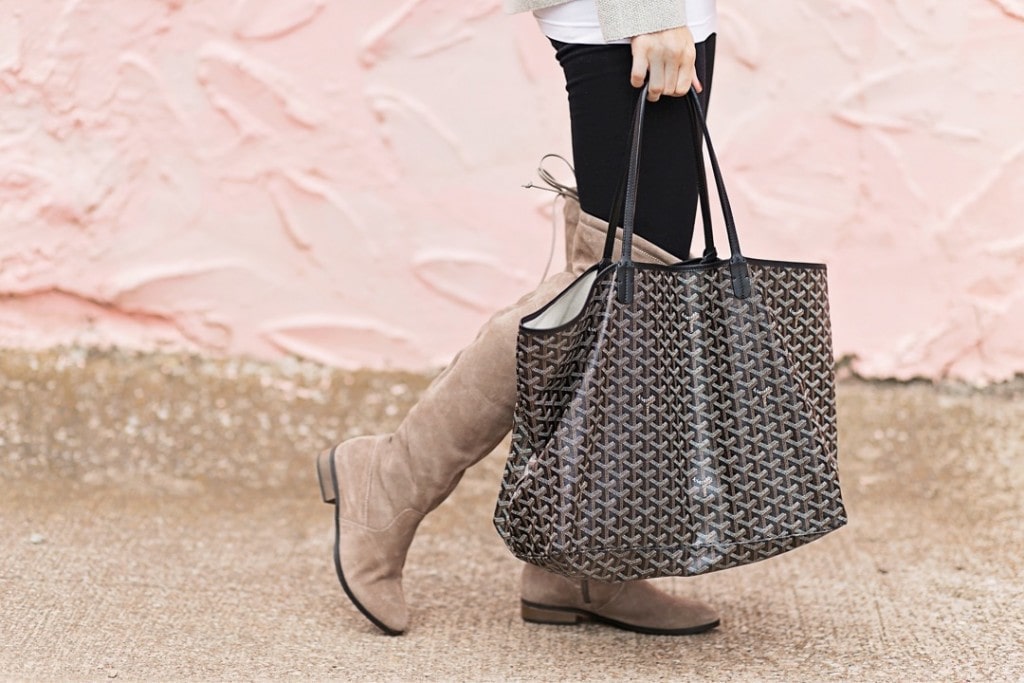 Shoes: Sole Society [c/o] | Bag: Goyard, Dupe | Sweater: Madewell | Jeans: Nordstrom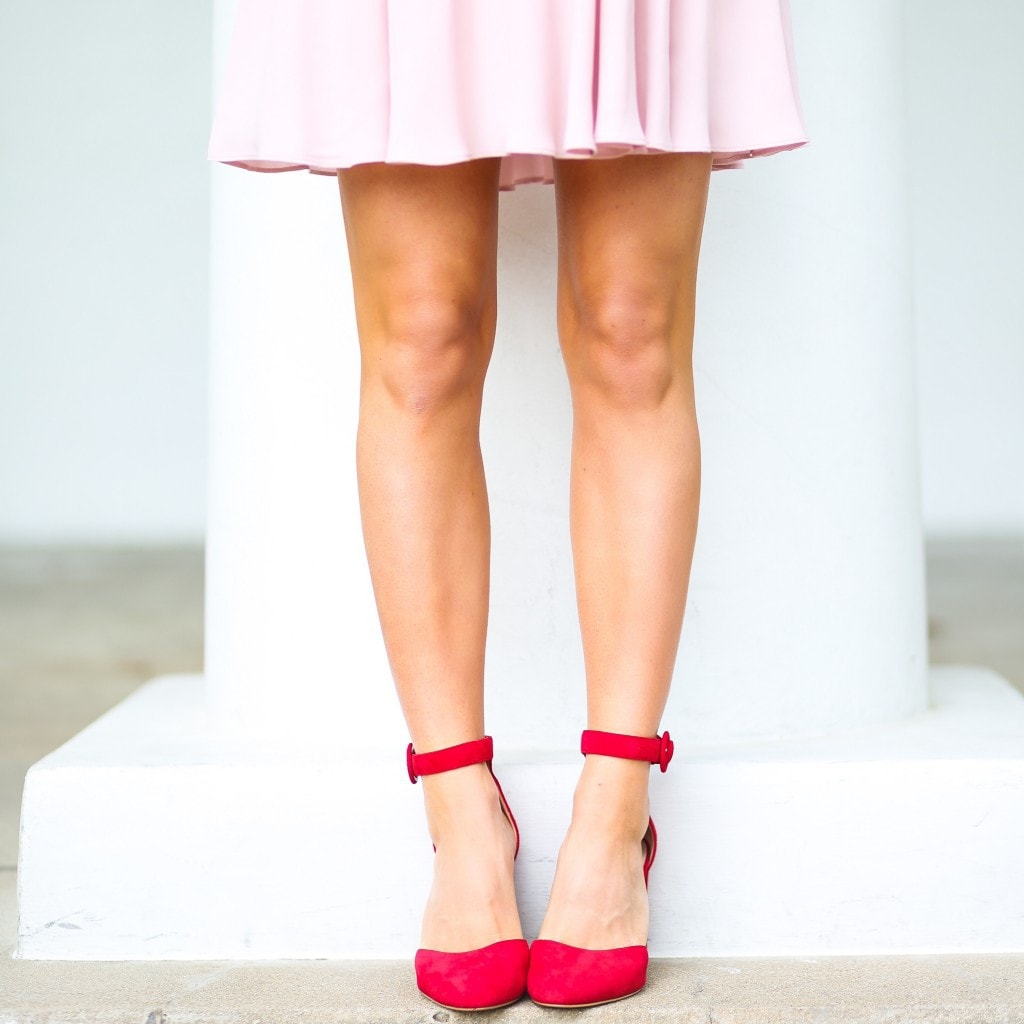 Pumps: Nordstrom | Dress: Rebecca Minkoff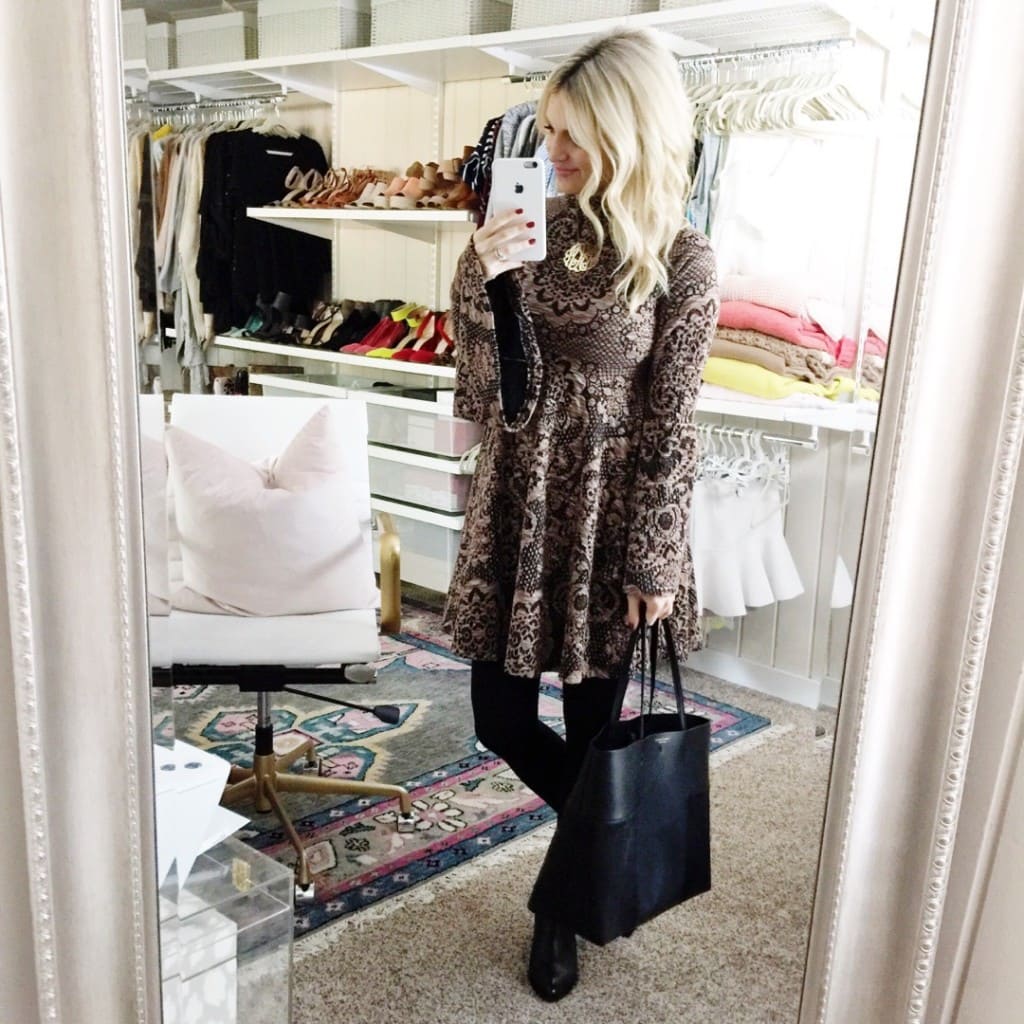 Dress: Free People | Booties: Halogen | Tights: Nordstrom | Bag: Tory Burch | Necklace: Baublebar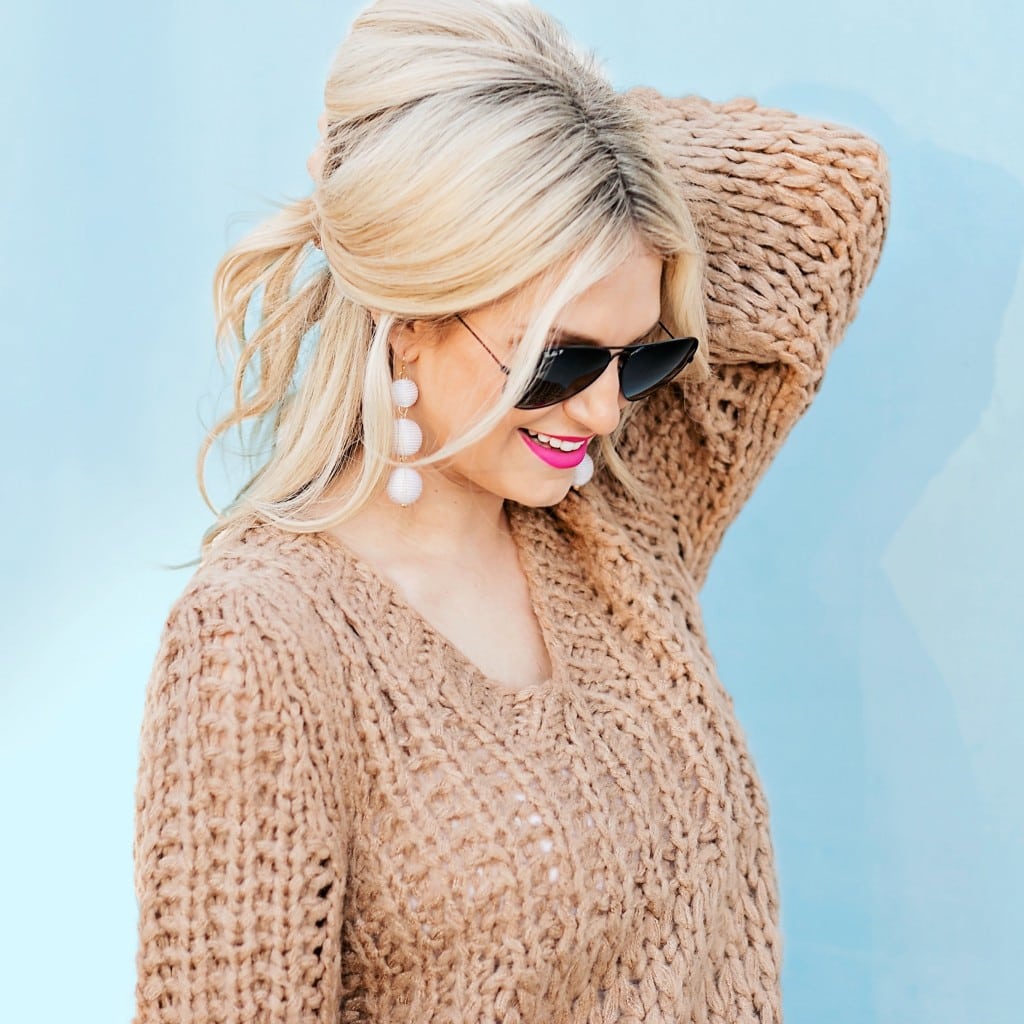 Sweater: Anthropologie | Earrings for less: Baublebar, Love this color, too! | Sunglasses: Dupe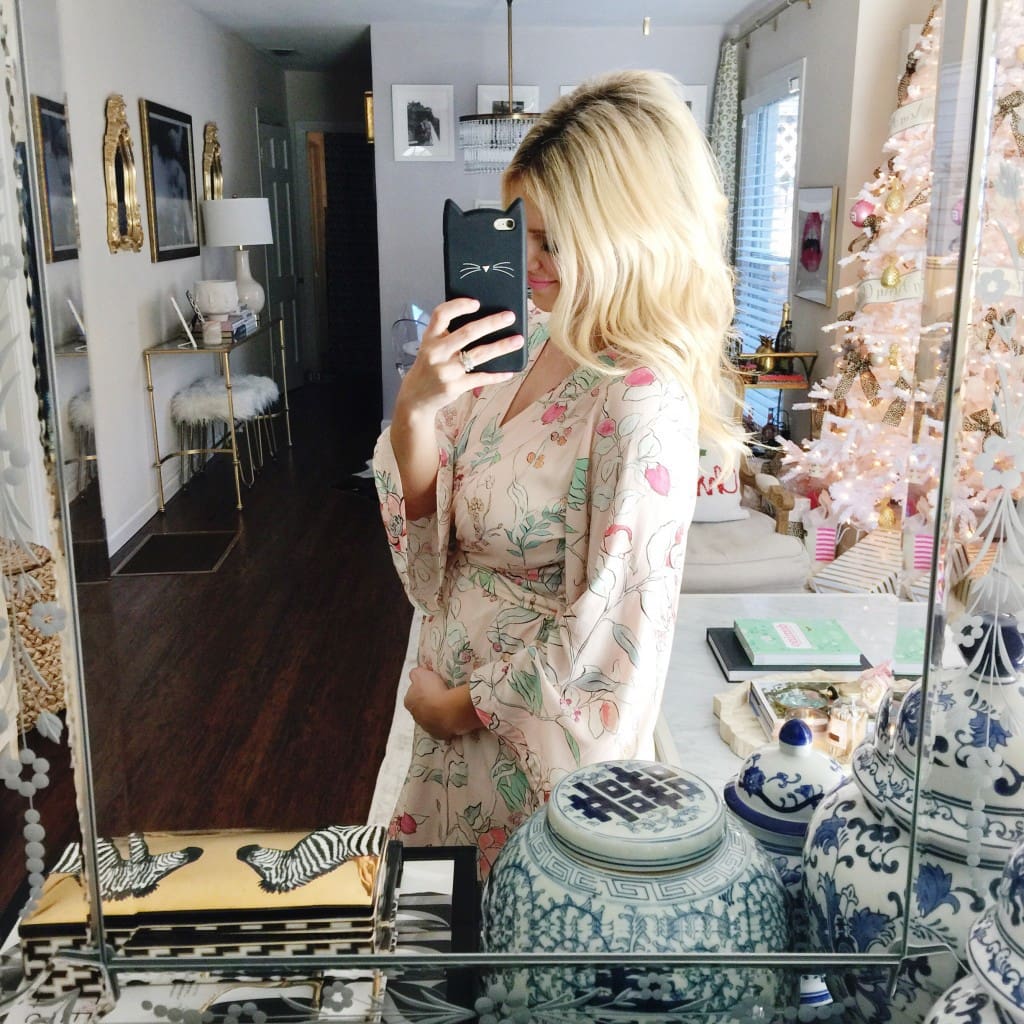 Robe: Plum Pretty Sugar [c/o], Love This Version! | Case: Amazon, Kate Spade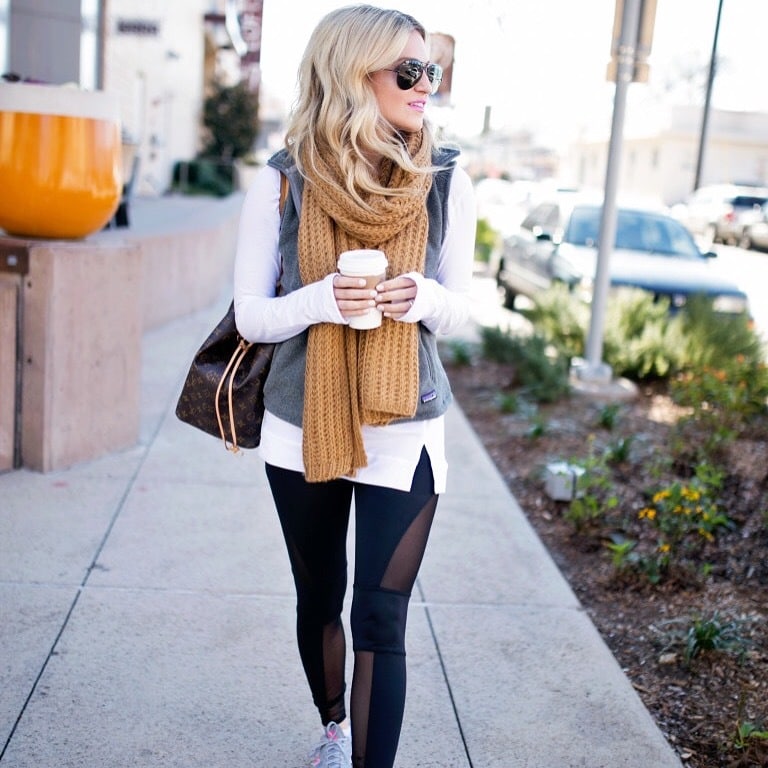 Vest: Patagonia | Leggings: Similar | Scarf: Similar | Shoes: Nike, Similar | Tee: Similar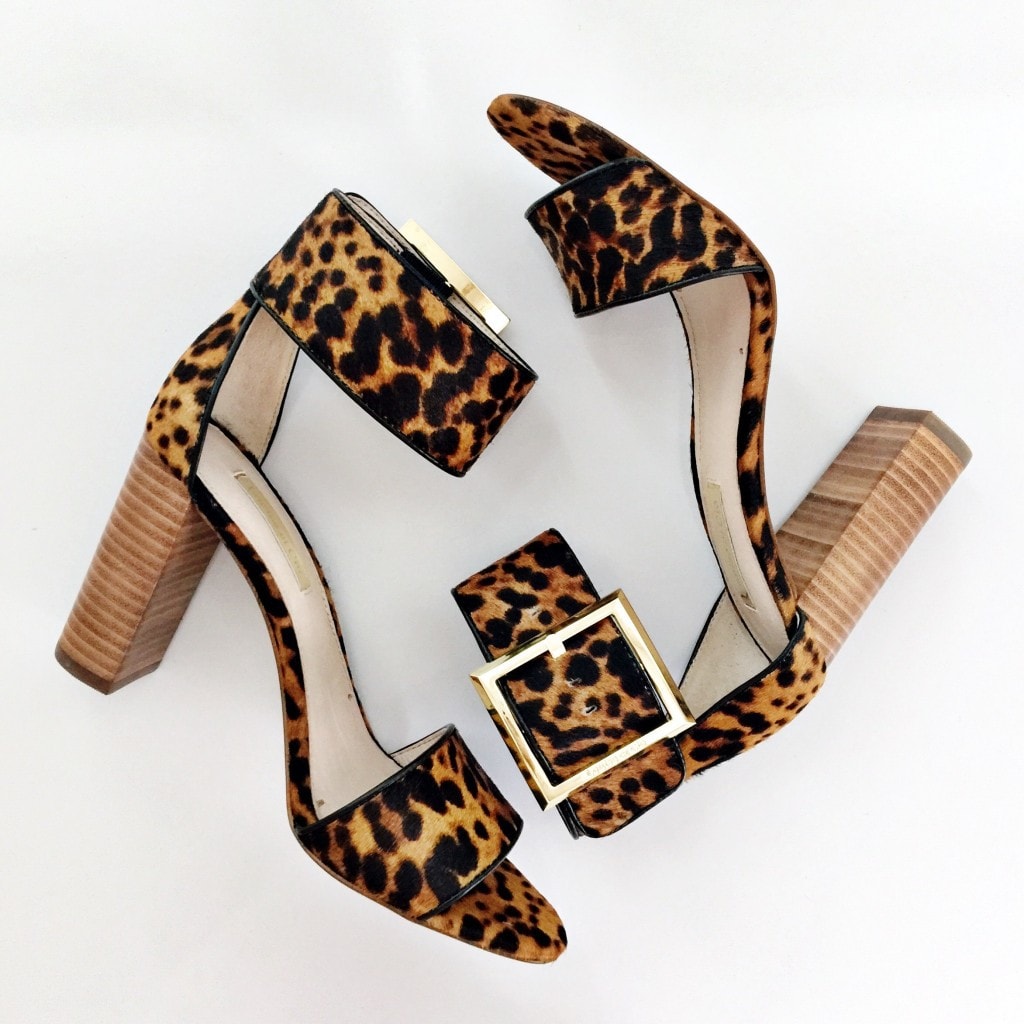 I posted these a few weeks back and they sold out so fast! 🙁 But I LOVE this dupe!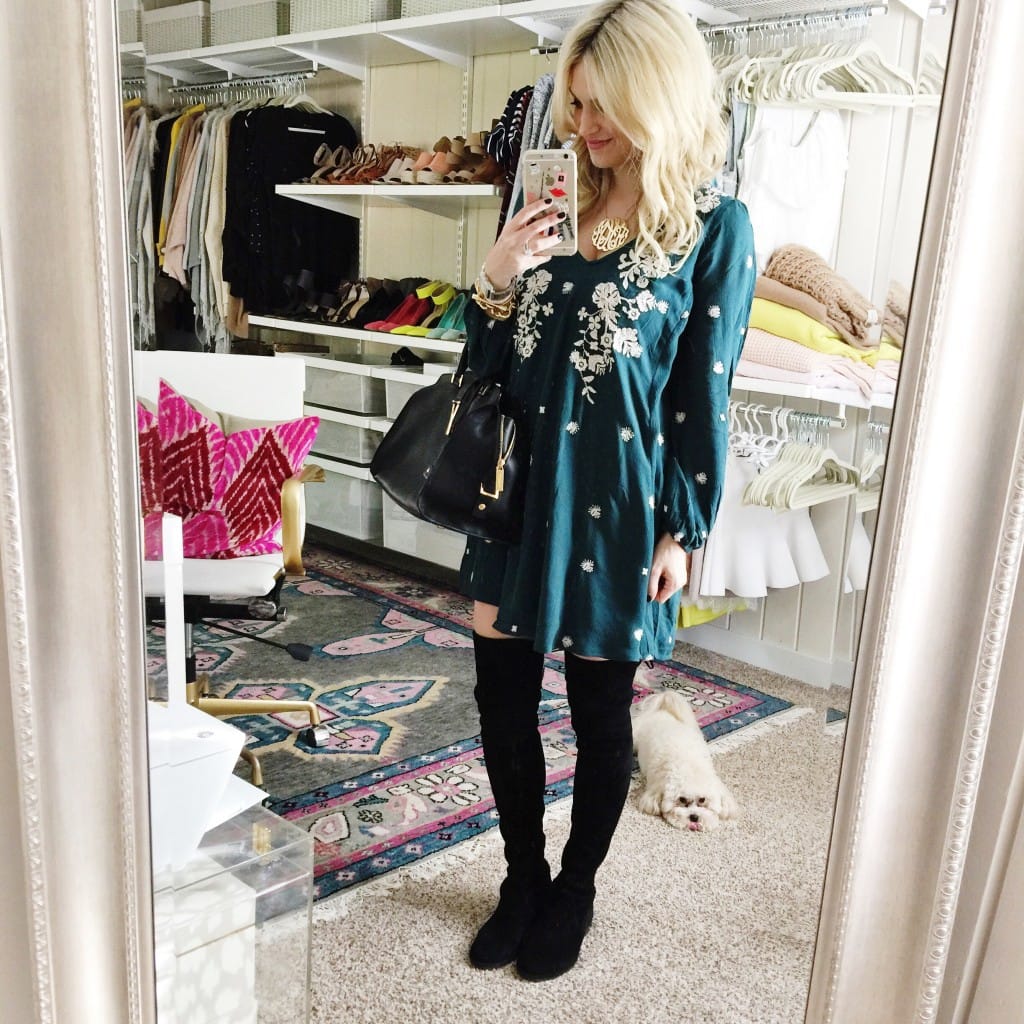 Dress: Free People | Boots: Stuart Weitzman, Dupe | Bag: YSL, Dupe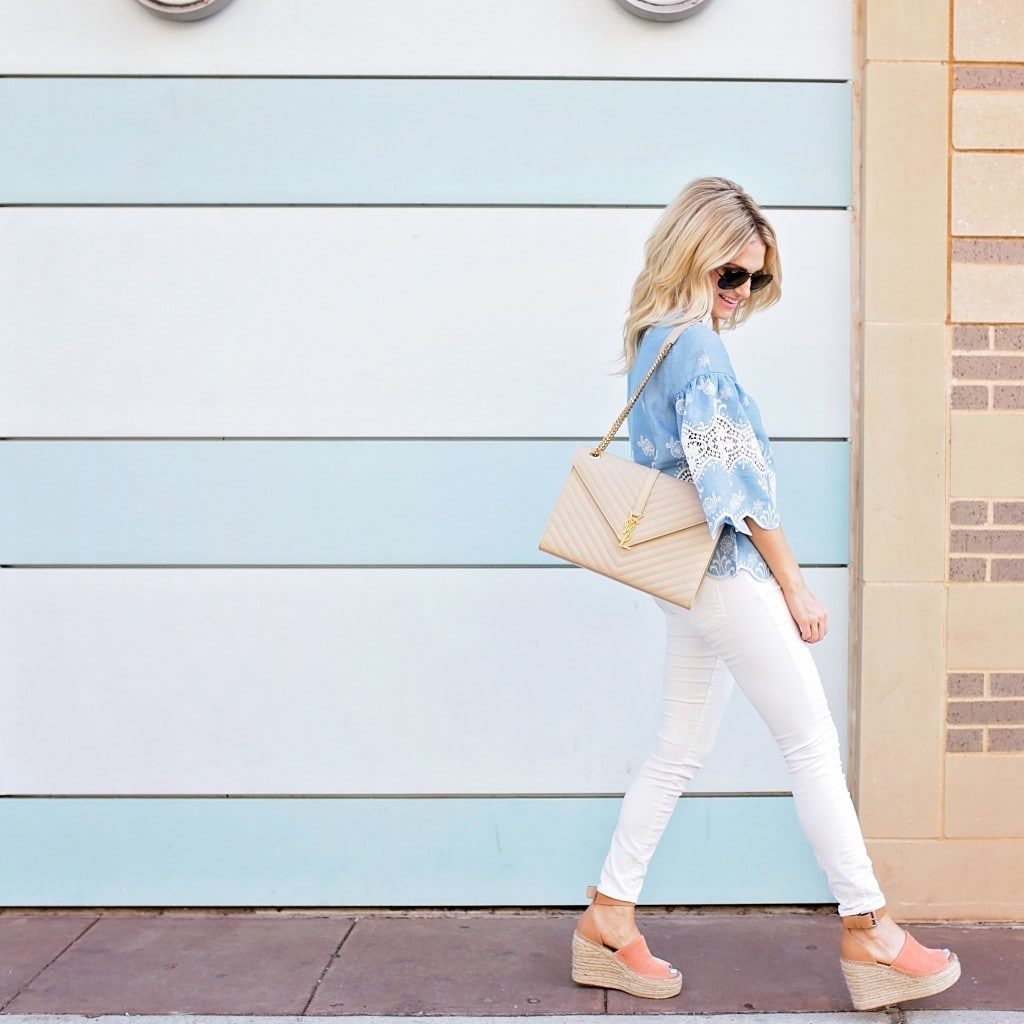 Back In Stock Alert! 
Shoes: Nordstrom

---
Happy Thanksgiving week! I just got back from a wedding in Boerne, Texas last night for one of my sorority sisters, Lindsey. Paul and I were both in separate weddings this weekend and he stayed back in Fort Worth to marry off one of his college friends-the friend that introduced us, actually! My mom went with me to Lindsey's wedding as my date so we had a lot of time to have girl talk which is always the best treat to have.
This is our last week before Peaches has surgery so I'm spending it spoiling her and cuddling her non stop. I shared on Snapchat, but I want to update my readers here as well. A few weeks ago we noticed she would hold her leg up for a few seconds here and there and whimper as if she had just been stepped on. It only happened twice but it just seemed off. We took her to the vet and they told us they wanted to watch her for the day. We got a call later that she needed to have knee surgery. I wasn't really comfortable with her vet as is and it was on my to-do list to find her a new one but this just sped up the process. I got a few second opinions, found her the perfect vet and ultimately, they all had the same conclusion. She has luxating patellas in her back knees and because of that her back right ACL has also torn. Lots of little dogs have luxating patellas and their knees come out of place and go back in, but unfortunately her's doesn't go back in easily. It takes her a few minutes and she is in excruciating pain along with the ACL tear. They will go in and shave her knee down and put wires in and then fix the ACL while they are there [but the ACL really isn't the issue]. We found a great surgeon and I feel really comfortable with who is doing the surgery. When I walked in the surgery center I called my mom and I was like, "This place is nicer than a hospital! I would deliver here!" haha. The surgeon was so nice and she has a small dog like Peaches and was really honest about the healing process as her dog just had this surgery about 3 months ago. It's a 12-week recovery where she has to be held and of course, can't put pressure on her back leg or jump/run. I'm so glad I work from home and can hold her all day because the surgeon said if I didn't she would have to heal in her crate so we would have to get her a new crate and she would eat/drink/live in it for 12 weeks.
I'm thankful we caught this now so she will feel better once baby is here, but the timing is kind of poor. Her last week of healing is the week after I should be getting home from the hospital with her new sister so I just have some dog mom guilt that she won't get to feel more normal before baby arrives. But on the bright side my mom, dad and Paul will be at the house more so they can take her on lots of walks and she can have her little play time! I would love some prayers that she heals more quickly than the surgeon said! However, the surgeon was really blunt. She said, "I always told people their dog might heal in 10 weeks but then I did the surgery on my dog and realized how naive of a statement that is."
That was NOT what this girl wanted to hear! haha. Poor Peaches! I'm sure I sound ridiculous, but if you are a dog mom, I know you understand. They are truly part of your family and I hate that she can't tell me how she feels.
But on to happier things, I thought I'd share what to expect from COF the next few weeks as there are so many sales for Christmas. On Friday you don't have to go out and run to fight the crowds as the Black Friday sales this year are incredible AND I'll be giving away a designer gift to a readers on the blog! 😉 Last week I filmed a really fun video for a product launching in December for girls that have a small bathroom. Sorority girls, college girls or girls in tiny apartments, you are going to love this. We have a smaller bathroom so when I saw this I thought, "Where was this the entire time I lived in a sorority house?!" I've also got a total splurge-worthy Christmas breakfast recipe that will be up in the next few weeks, as well. And for those that love home decor, I'll be sharing my updated holiday bar cart.
Thank you so much for reading, I can't wait to share all of the holiday content I have been working on for you!