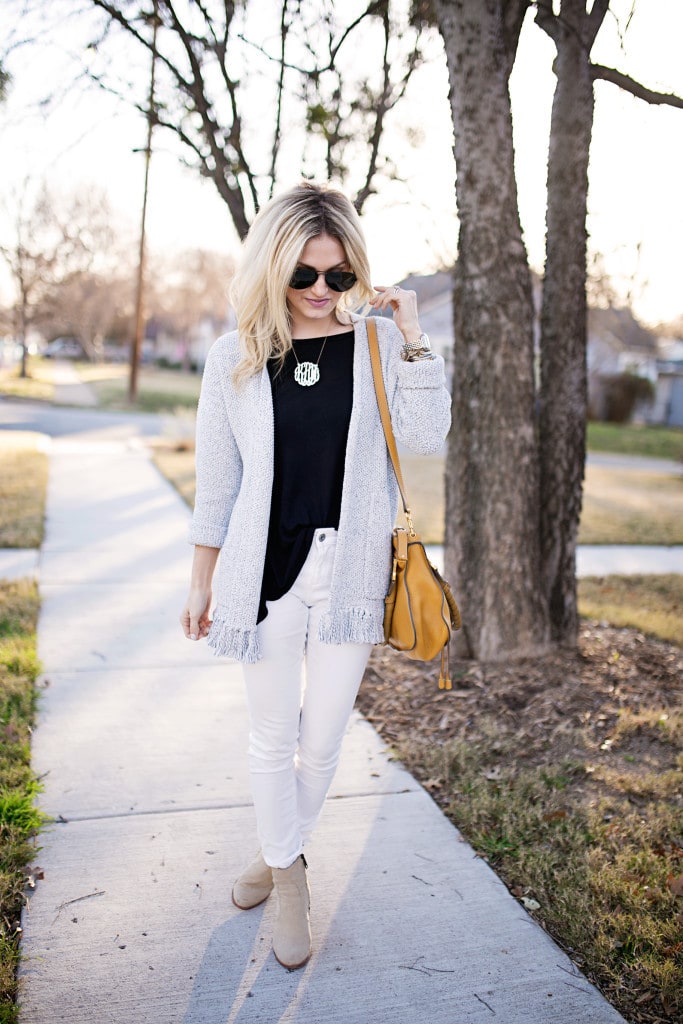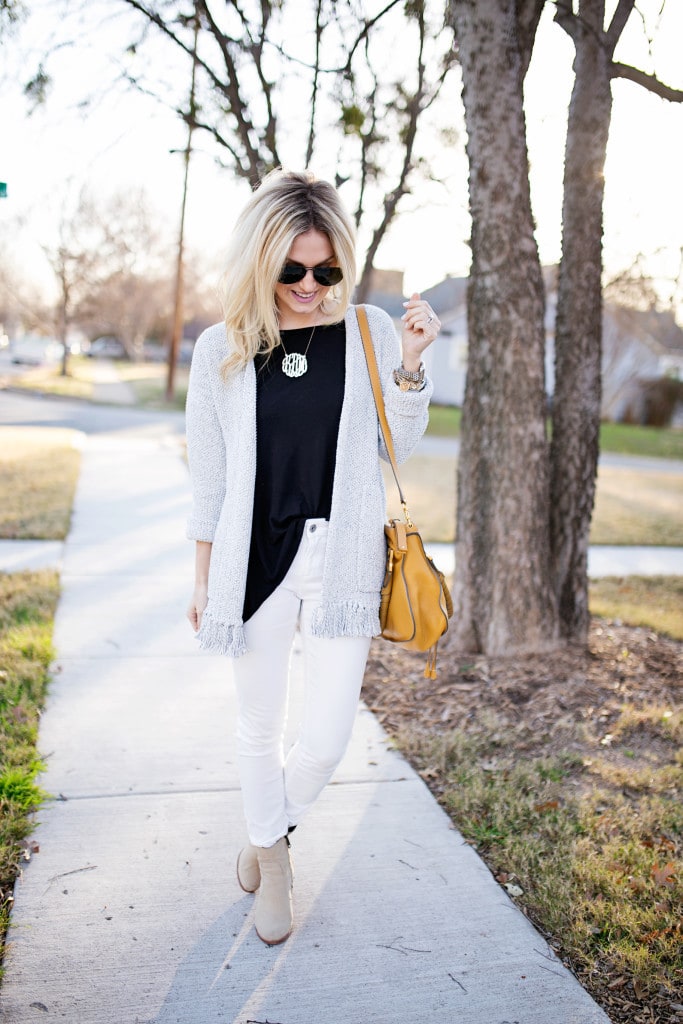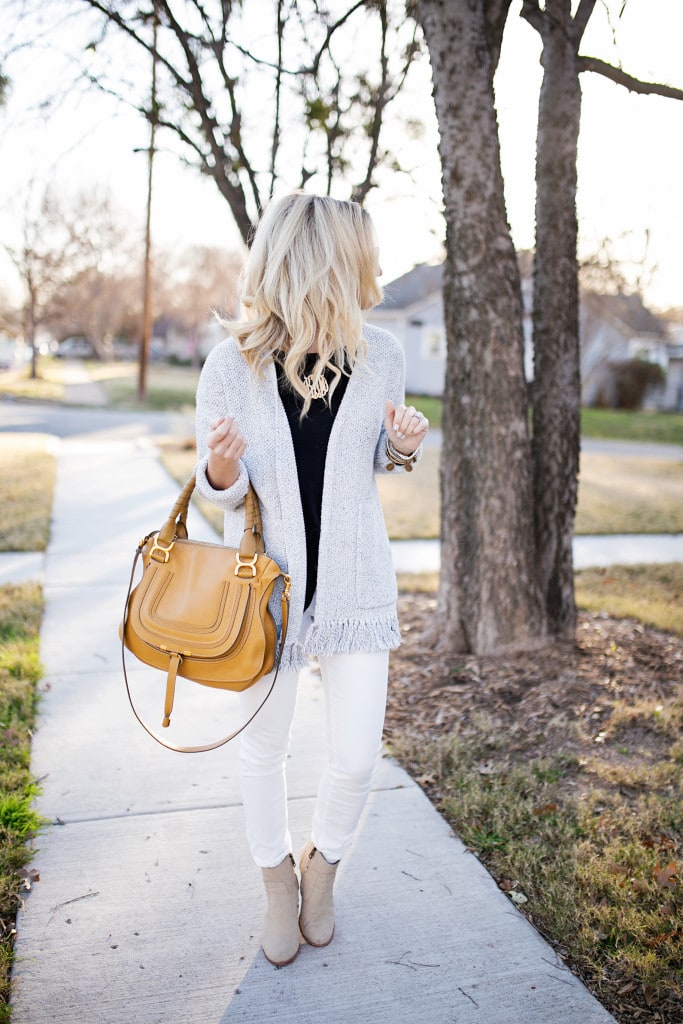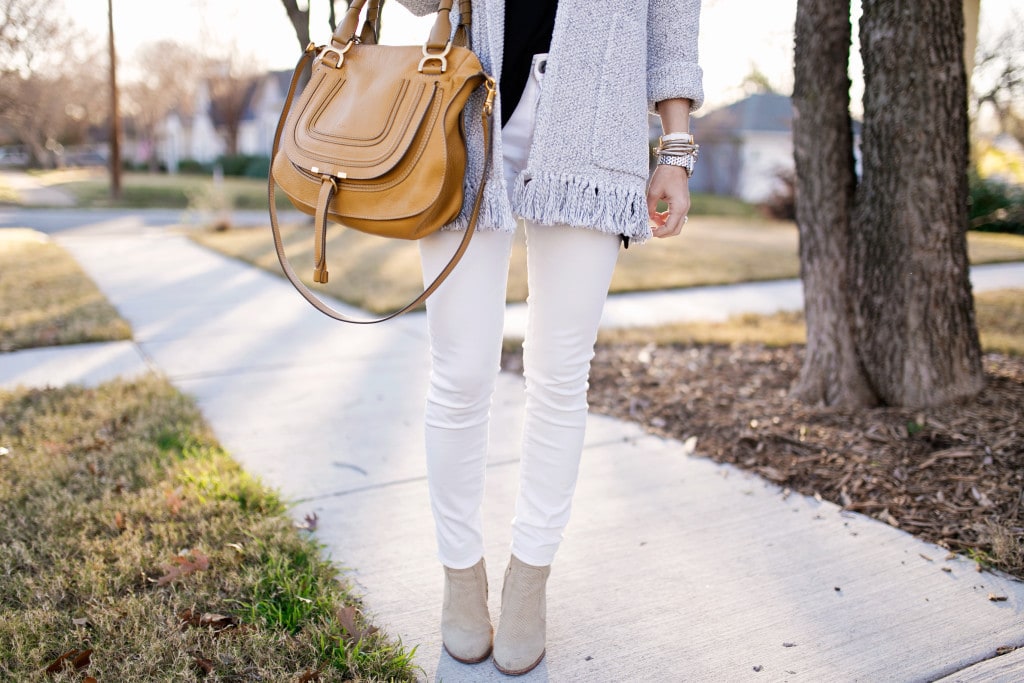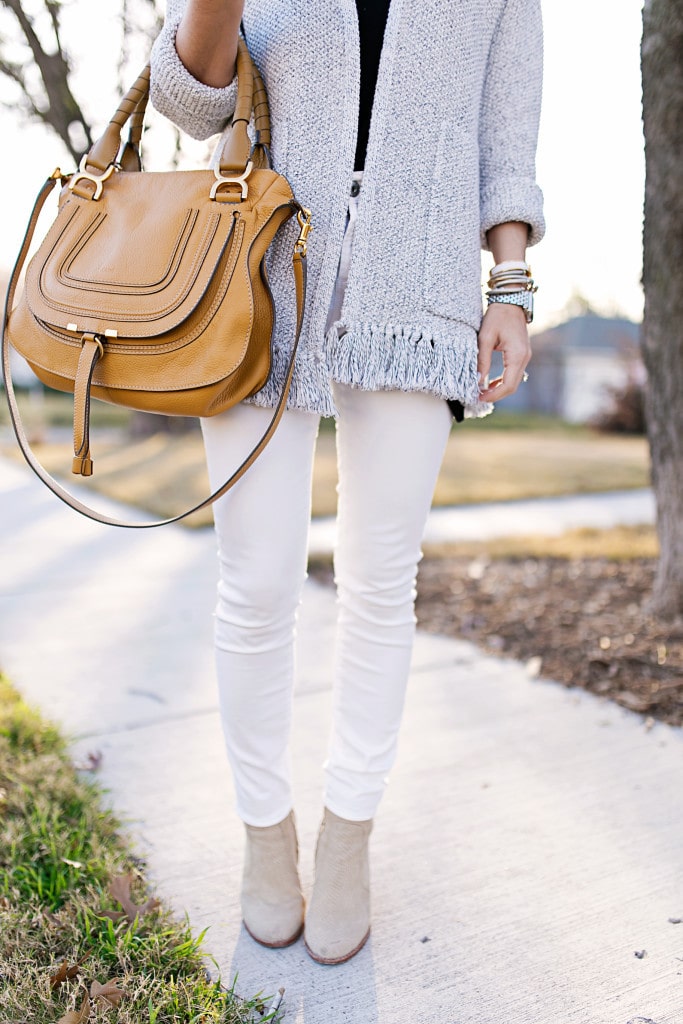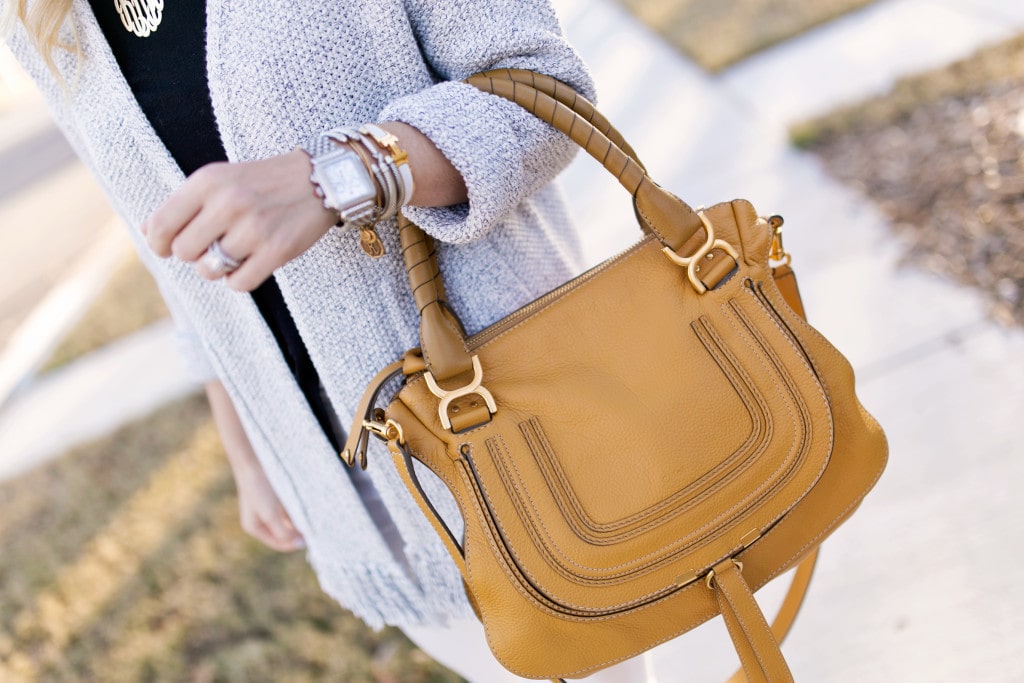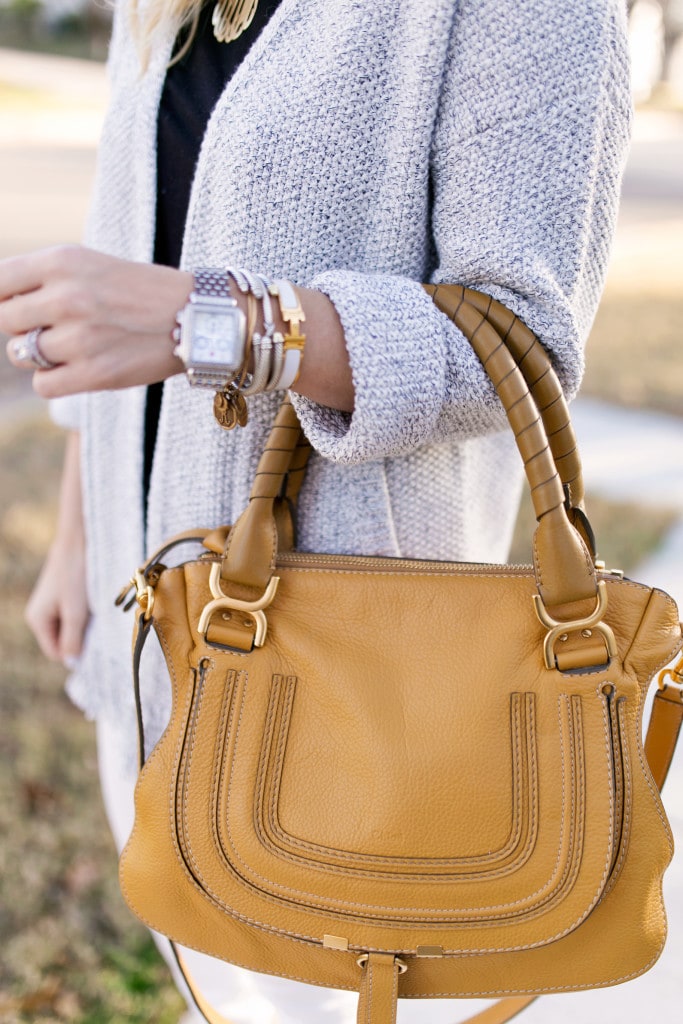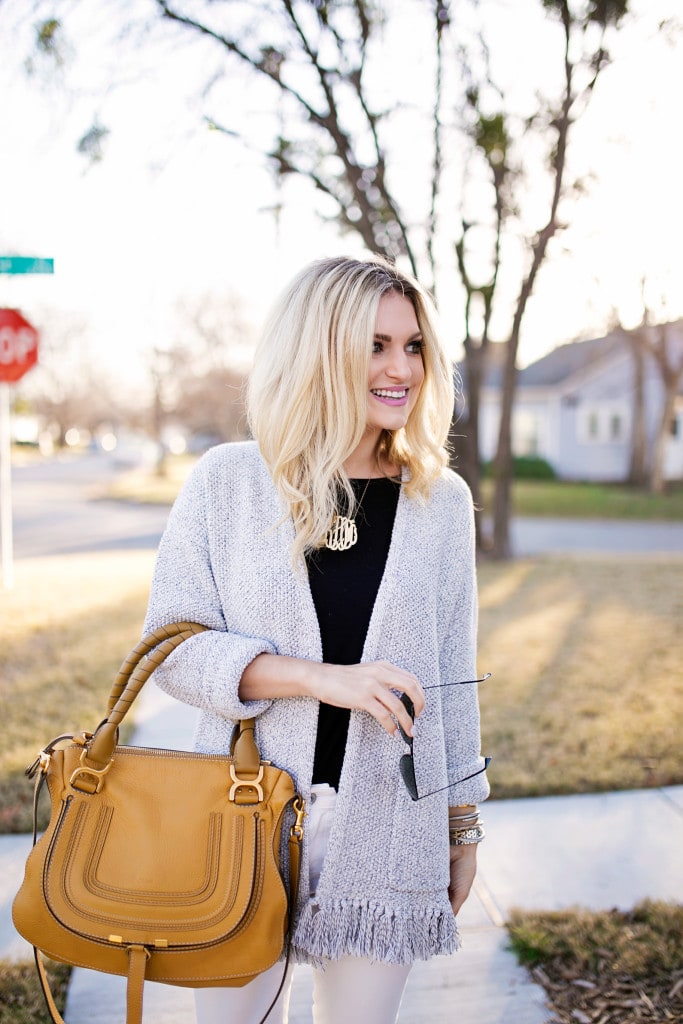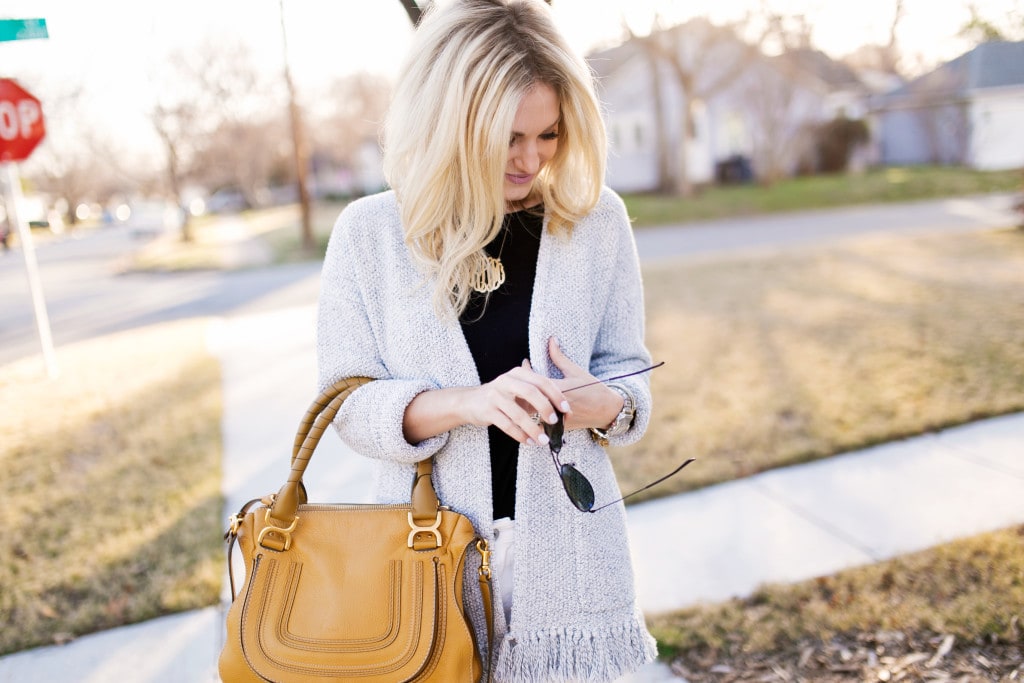 Sweater: Madewell, Similar Less Expensive [I have this and love too!] | Top: Similar | Jeans: Nordstrom | Boots: Joie, Similar | Bag: Chloe, Similar | Necklace: Similar | Watch: Michele | Bracelets: David Yurman, Hermes, Alex & Ani | Lipstick: Requiem
Photography by: Angie Garcia
---
My friends and I joke that I'm the grandma of the group. I get excited over Chopped marathons on Food Network. I get excited over new cleaning supplies from Target. I get excited over no plans. And I get even more excited about a cozy sweater.
However, I've found a lot of cozy sweaters aren't versatile. Before you say, "Um? Are you sure? How is a big, baggy sweater not versatile?" I'll explain. I have a batch of sweaters in my closet and I know what jeans they must go with so I don't look sloppy. And then of course, there are those beige sweaters that really need to pair with faux leather leggings so I don't look one shade all over. Sometimes I just want a good cardigan to slip on.
I found this cardigan one Sunday shopping trip after church. Paul's favorite lunch spot happens to be in the same shopping center as all my favorite shops. I don't even care we eat the same thing every weekend because I'm like, "Hey, babe. I just need to pop into Sephora and exchange something." When he asks what it is I need to exchange I just mumble something like, "I need to exchange glances with the new Dior foundation." You know, the normal exchange.
Go down one size and this thing can be worn year round! It's warm enough to keep you from a miserable cold office, but the cut and arm length makes it flattering for a spring or summer style! Versatility. Comfort. A flattering cut. Looks like this grandma wins. 😉
Thanks so much for stopping by, have a happy Wednesday!