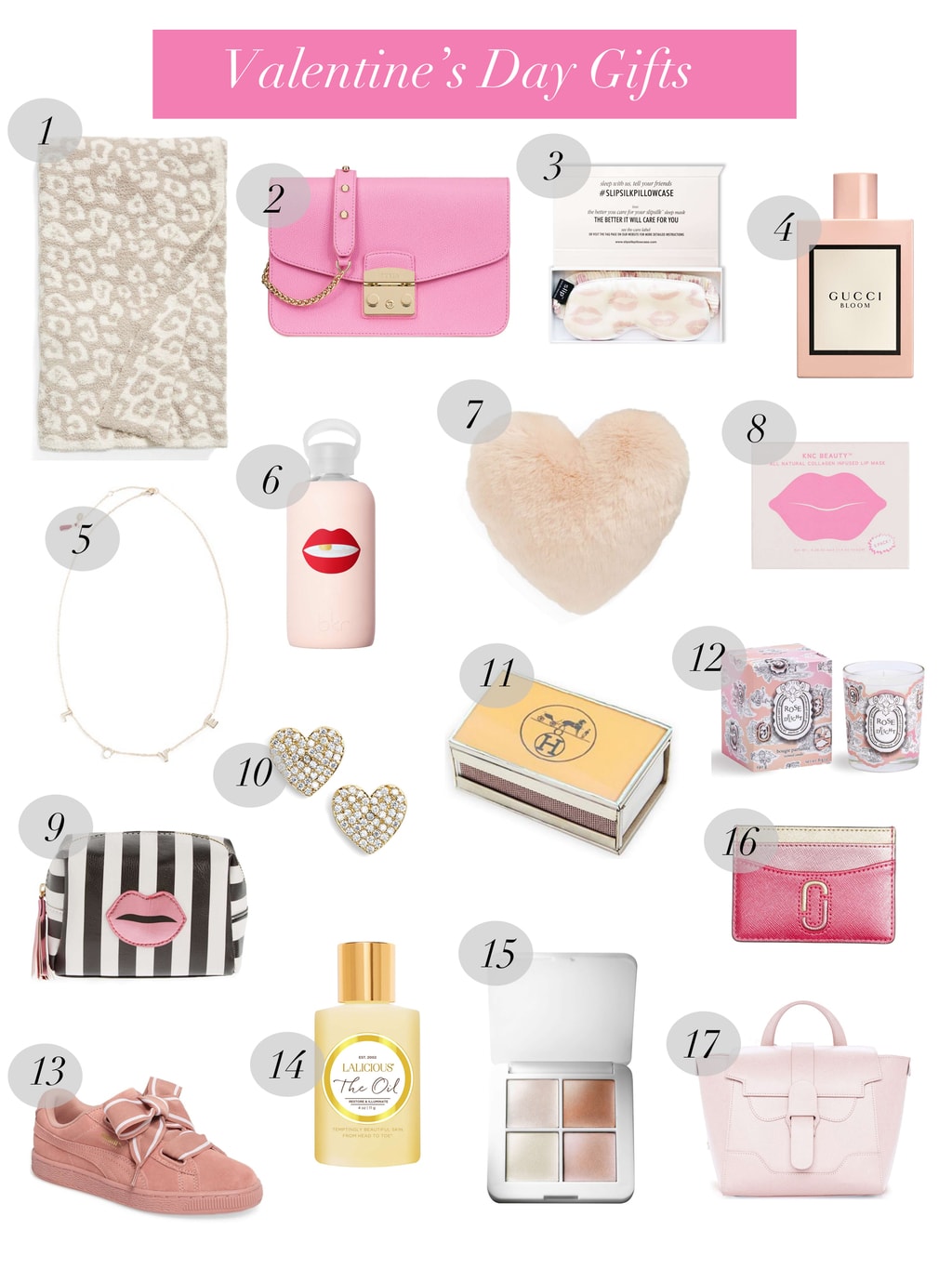 one | two | three | four | five | six | seven | eight | nine | ten | eleven | twelve | thirteen | fourteen | fifteen | sixteen | seventeen
---
I'm very pro-Valentine's Day. I remember my freshman year of high school, I bought all my girlfriends the same matching MAC eyeshadow for Valentine's Day. They loved them but they were like, "Katey…we didn't get each other gifts…"
So?! A girl can celebrate!
I've never really liked January. Call it what you will, January is a cold, gloomy, sad month. My friends and I joke that January is such a cranky month because no one is eating desserts after all the holiday binging. You have all these goals for the new year, but you don't even want to leave your home because it's so cold and everyone has the flu. Maybe that's why I get so excited about this silly little holiday.
I love to get my mom and sister a girly gift, and this year of course I can't wait to make the day special for Maxi. We love these pancakes, so I'll make her heart-shaped pancakes and read her this little Valentine's book I got her.
Naturally, I had to do a Valentine's Day gift roundup in case you want to spoil yourself or treat a friend going through a rough patch! I always think this is a perfect holiday to surprise a friend going through a change. My top recommendations? You can't go wrong with this oil. My mom always puts it in my stocking and not to be dramatic or anything, but it's the My Big Fat Greek Wedding "Windex" of body oils. Not only does it give you the glistening VS Model glow, but you can use it as a hair mask, for cuticles, chapped skin, etc. Rosehip Oil has a different texture, and I prefer that on my face or elbows. However, this oil is my favorite for body. Use it daily right when you get out of the shower and your skin stays moisturized for 24 hours plus some. An option for the homebody in your life? I sleep with this blanket each night and Paul always says, "I feel like I need a backup of this, because if something happens how will you sleep?" You know how we all had blankies as children? This is how I am to this blanket as an adult. It's so soft you just curl up with it and feel comforted. And if you want a little somethin'-somethin' for yourself pick up this addition to your coffee table!
If you like to get your guy a gift for this holiday, here's a few options:
Because Maxi's birthday weekend coincides with Valentine's Day, Paul and I will do something really simple at home. That's always my favorite option anyways! If you have an extremely fancy, wow-your-husband type of meal feel free to leave that in the comments below! 😉
How do you feel about Valentine's Day? Yay or nay?!