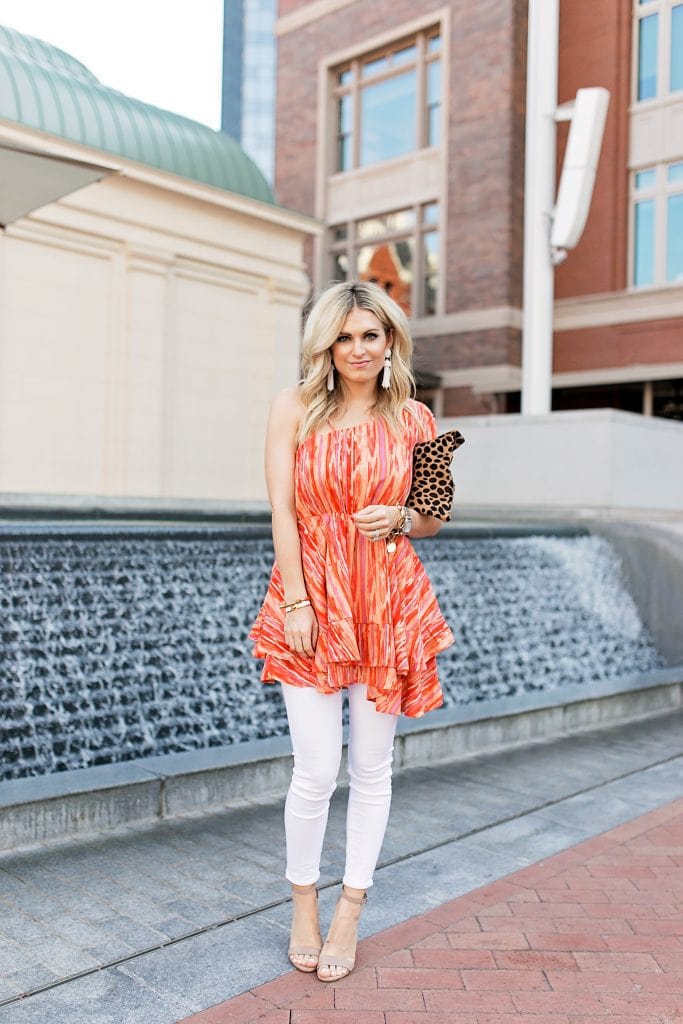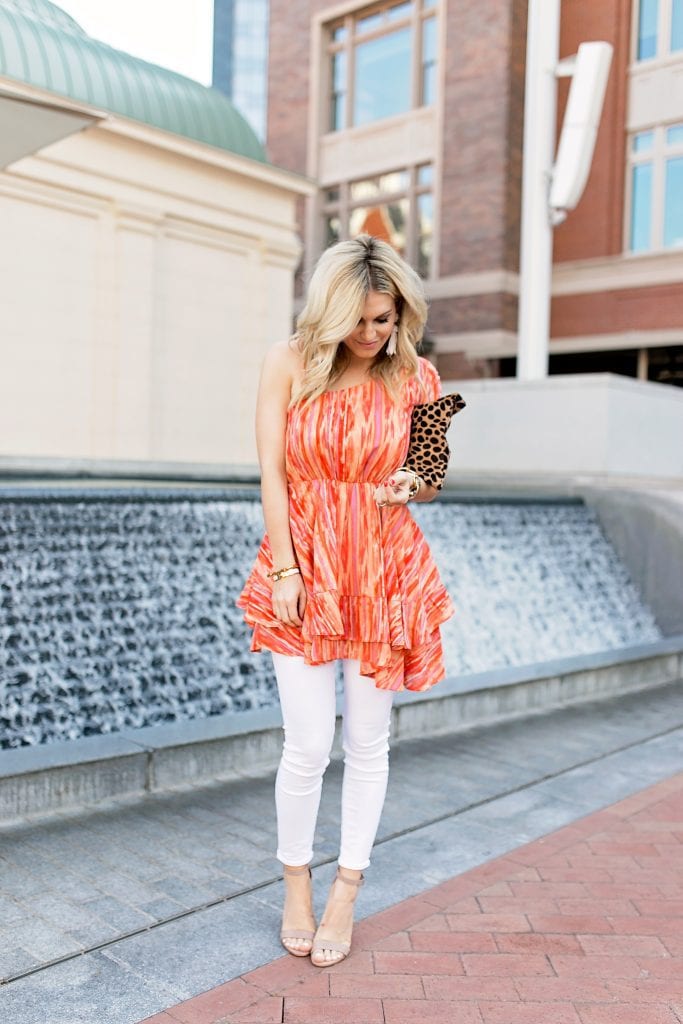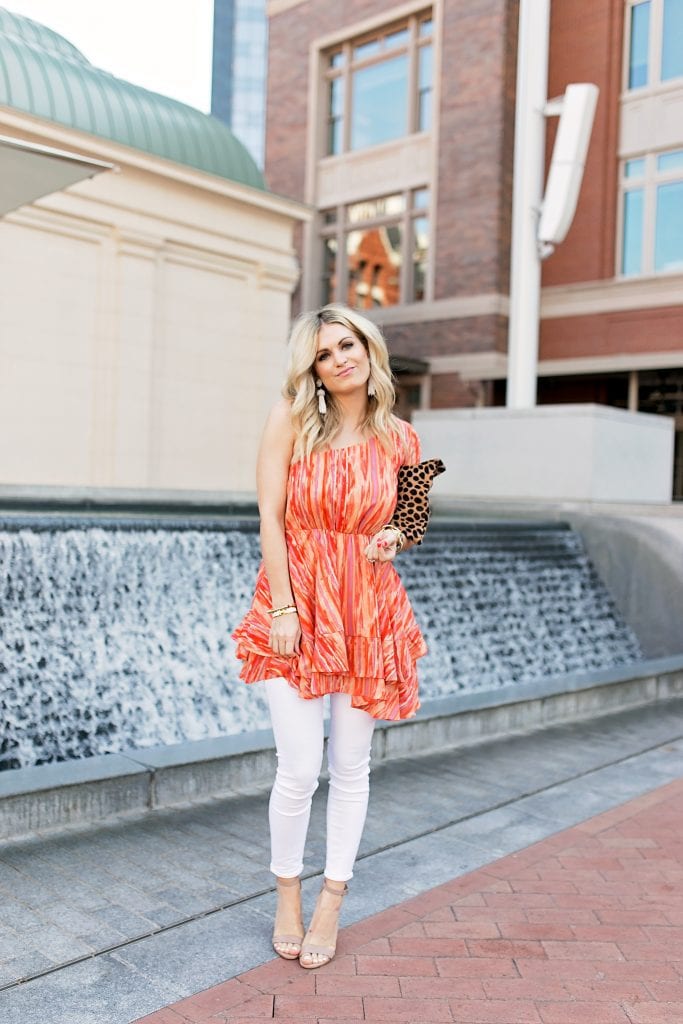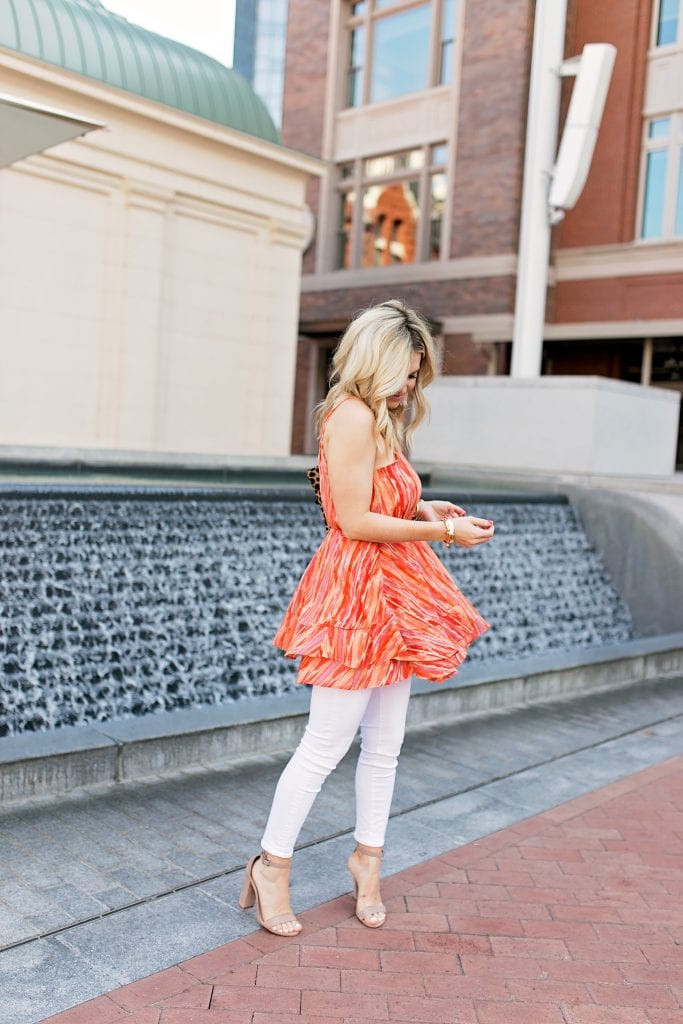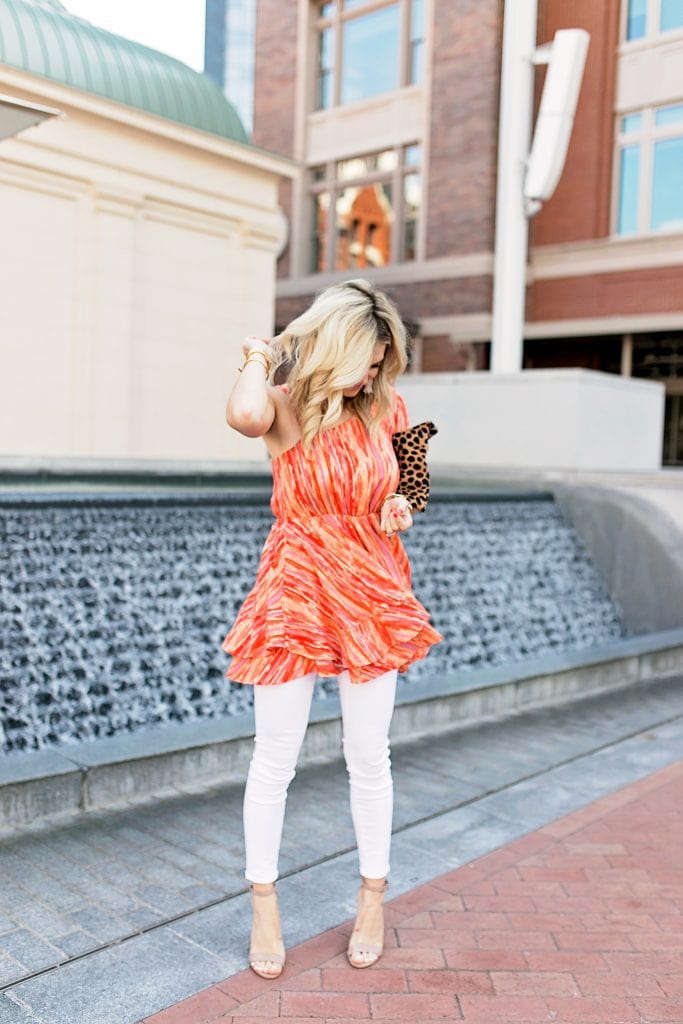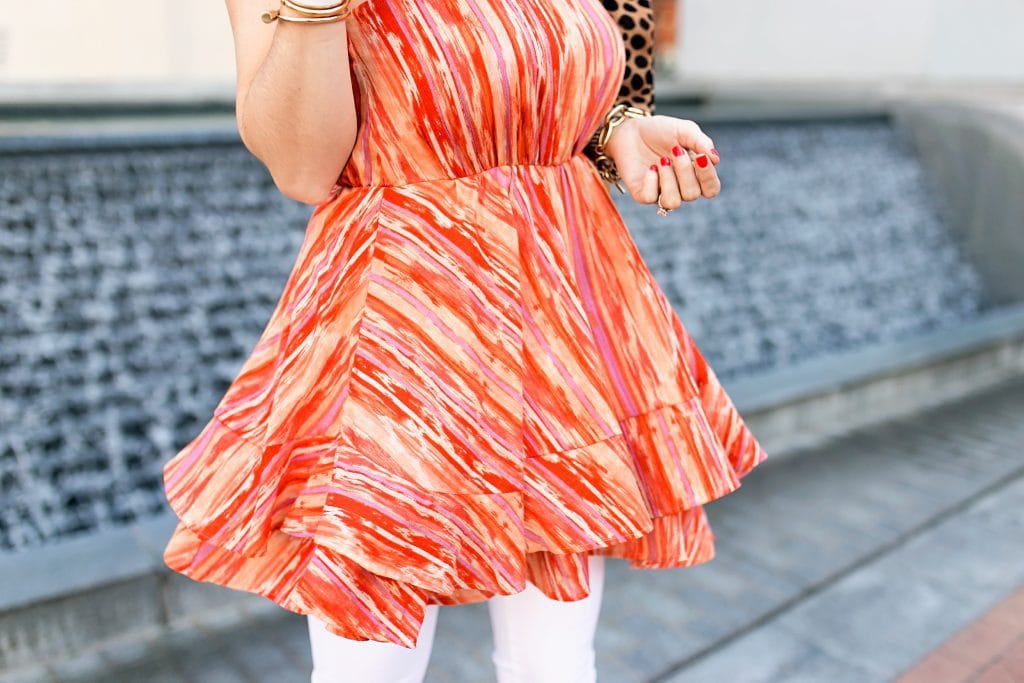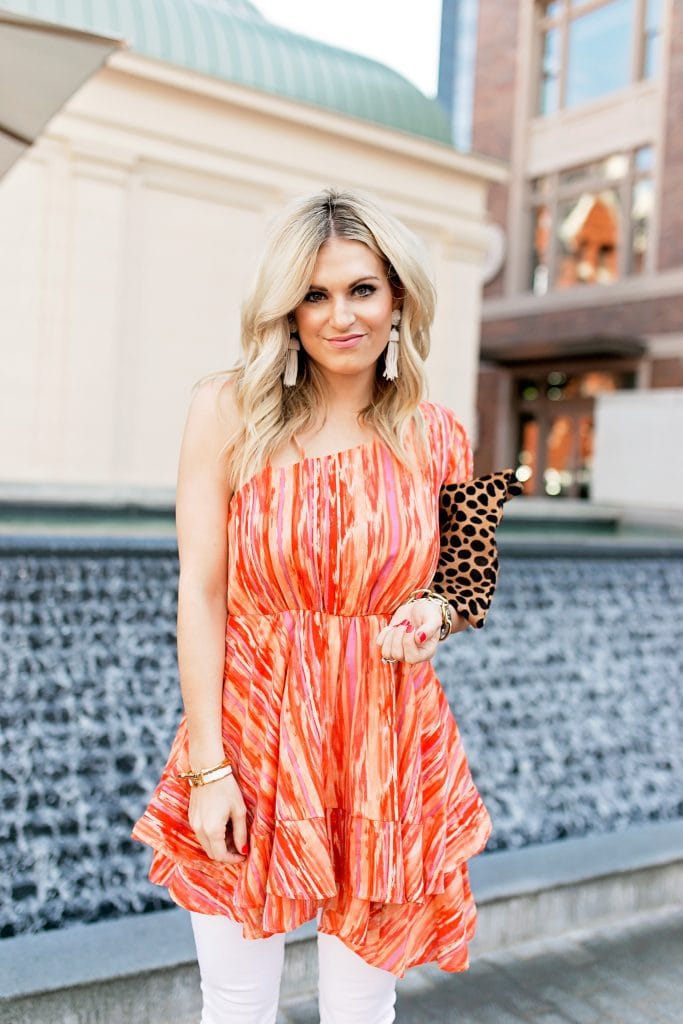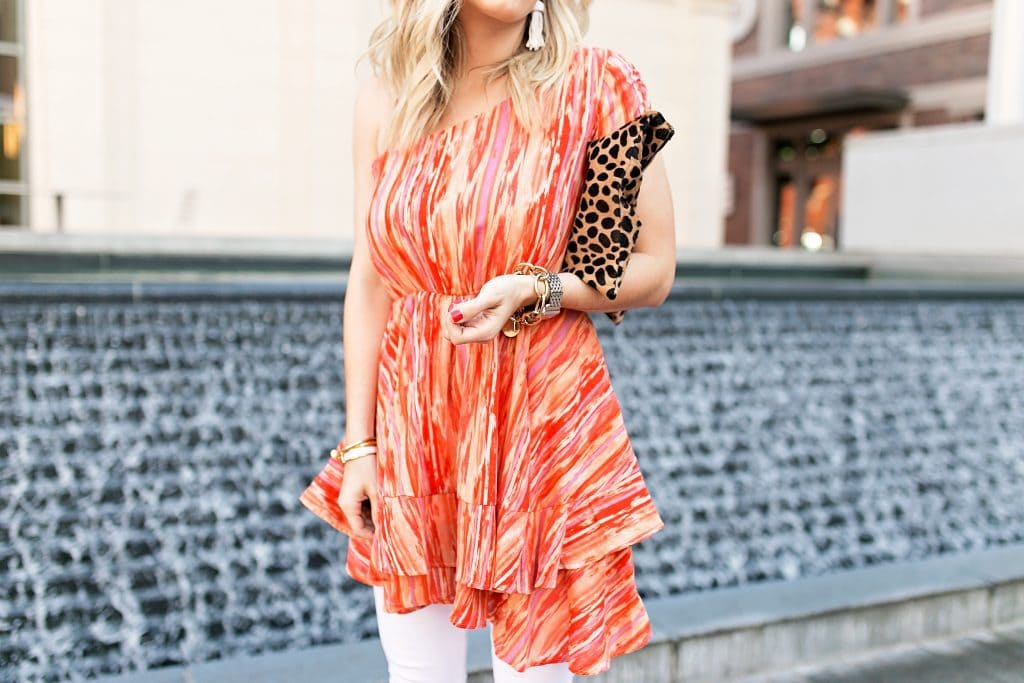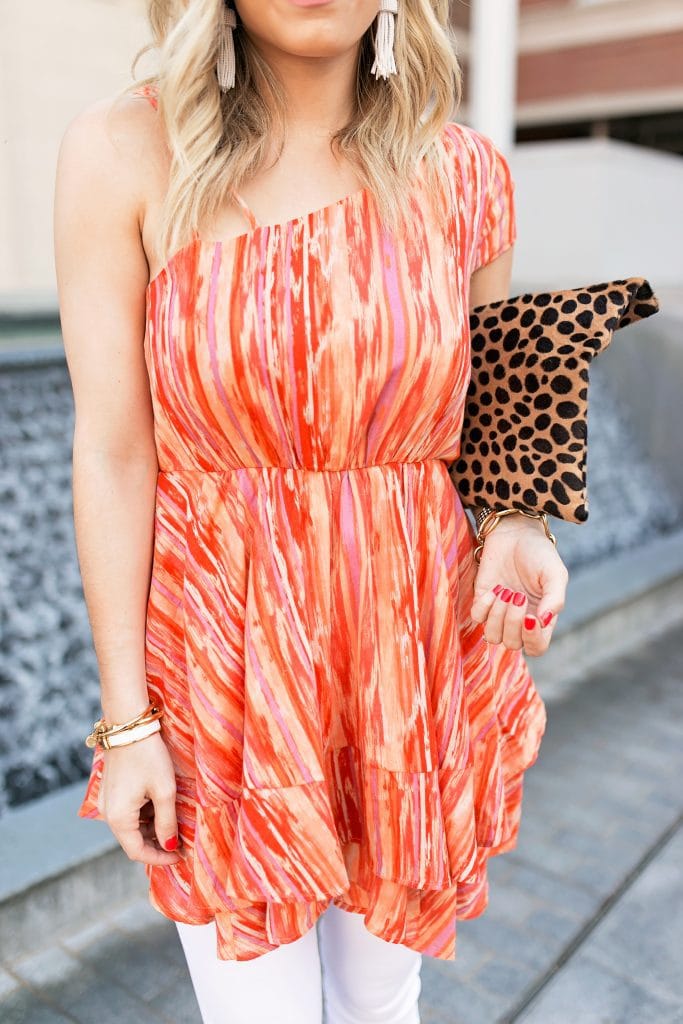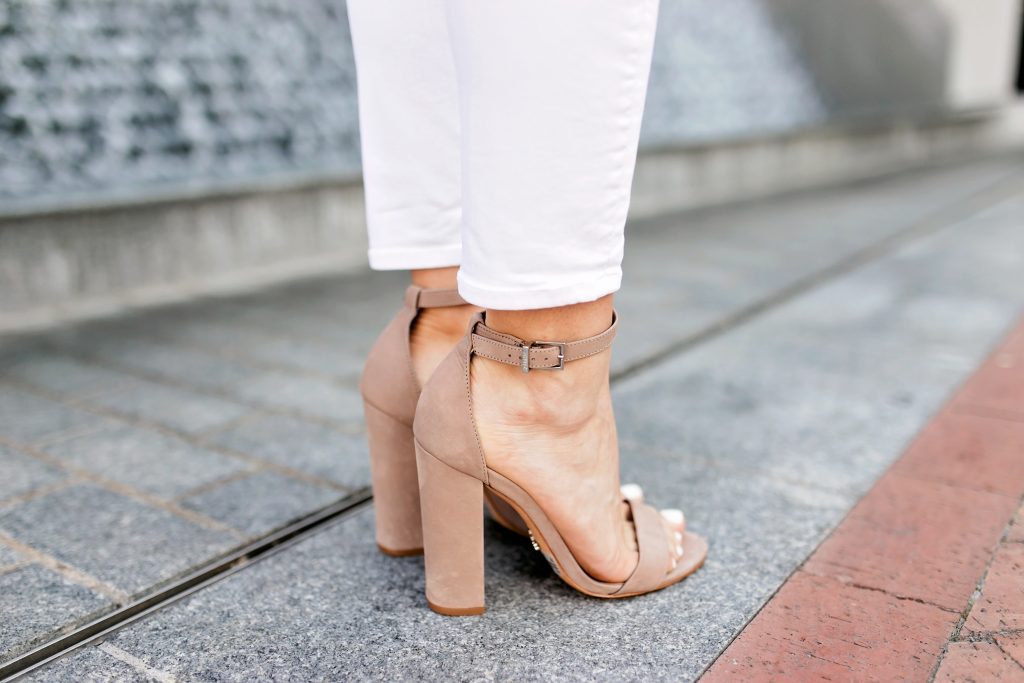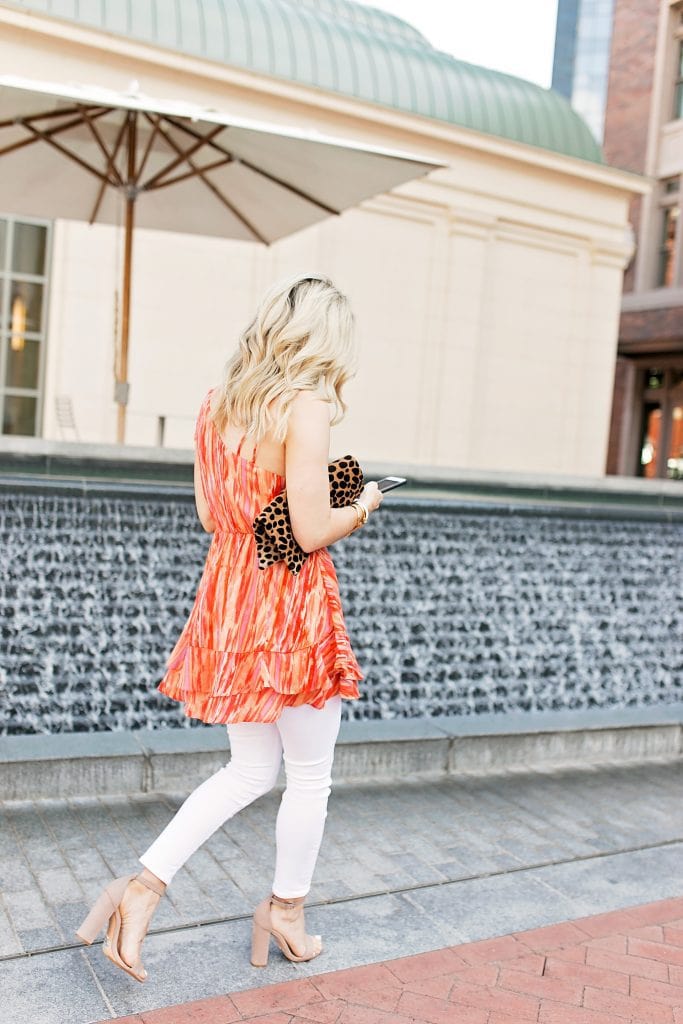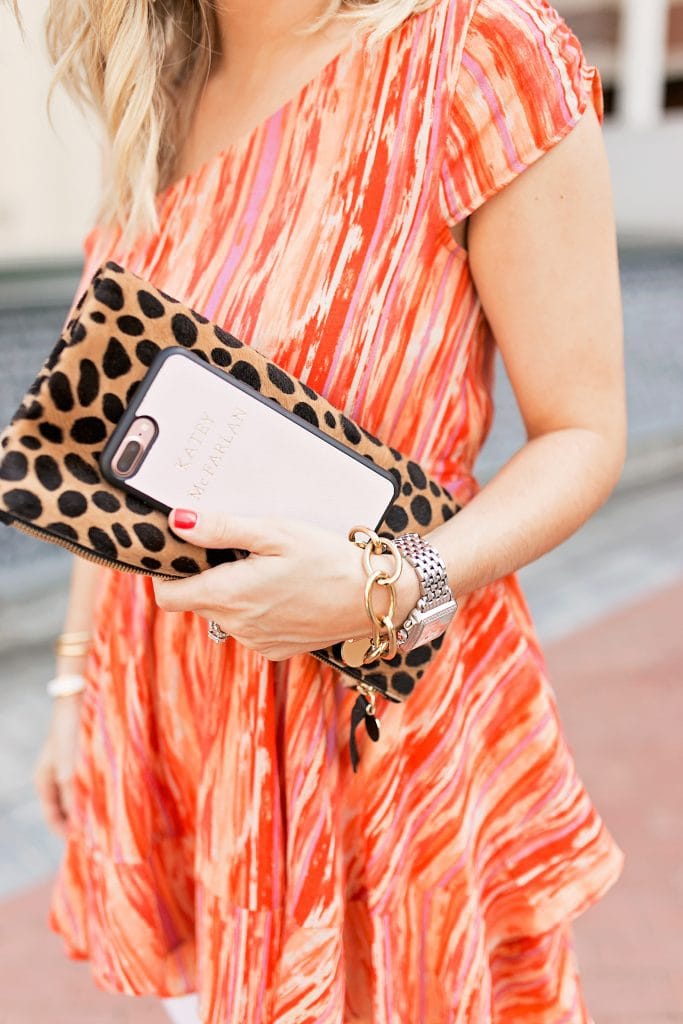 Top: Nordstrom [runs larger, actually a dress!], Similar Designer on Sale | Jeans: Nordstrom, Similar Designer on Sale | Shoes: Schutz, Similar Designer on Sale | Clutch: Clare V. , Similar Designer on Sale| Earrings: Similar, Similar Designer on Sale
Photography by: Angie Garcia
---
Today we are chatting designer! I'm no Miranda Priestly. I don't walk into my closet and only choose from an array of designer items. Personally, I really like to mix high and low pieces. For church this weekend I paired Jimmy Choo pumps with a $15 top and $20 pants. To me, the mix of high and low feels so much more curated and realistic. But sometimes splurging on the "high" parts of a wardrobe can be intimidating. Today I thought I'd share 5 tips for knowing when to buy designer and how to do so in a smart fashion!
1. Know Your Sales
First things first, you have to know your sales! If you frequent my blog a lot, you know I take care of this for you. I seriously map out sales for the entire year so I can create content surrounding it for my readers. Once you start to see a pattern you can really allocate your budget seasonally to the sales. Nordstrom has a Designer Clearance Sale going on now and today and tomorrow I'll help you break it down! The great thing about this sale is that all the items are designer, so whether you're in the market for a Burberry coat or a Chloe bag you are covered. The difference between this and other sales is that other seasonal sales typically may only have 1 to 2 designer bags. Those sell out the first day because they are so coveted, but the ample amount of product in this sale allows you to peruse and choose your preference of product. Shop the sale here.
2. Scour Pinterest
You may notice in this post I'm wearing some designer items and some non-designer items! This was intentional. 😉 Today and tomorrow I wanted to highlight how you can use inspiration to guide you in your more expensive purchases. Say, I'm wanting the Alexander Wang Rockie Bag, the first thing I do is hit Pinterest! I'll even make a private board and save all my favorite looks with the bag. I want to make sure the bag isn't impulsive and that it can be easily carried from day to night. Now, if I find an item on sale like this Burberry Parka and I'm intimidated, I do the same. I'll search the item on Pinterest and that helps me feel so much more comfortable knowing I can style it numerous ways. If you're drawn to the colors in this look I linked similar designer items on sale above [as well as the actual items] so you can see if they suit your fancy.
3. Keep a Running List
I'm a list-lover and always have a million lists on my iPhone. I have a list for places I want to eat, nail polishes I love, beauty items I want to test, blog post ideas, camera lenses I want to try, etc. I even have a list of car seats I want to research for when Maxi is a toddler. Haha! I also keep a list of designer items I'm eying. If I see a new pair of Jimmy Choo pumps at Nordstrom and I like them, I'll write the style down. I'll keep my eye on them out and about and look on Pinterest. When my budget allows and it's time to add something to the closet, I generally feel the safest purchasing the item that has been on the list the longest. I'm always taking off pieces and adding them to the list. It's easy then for me to say, "Oh that item was just a phase, or that was too trendy for me!"
4. Think Outside the Box with Color
You may notice that I like to go outside the box with bags. I have a lavender Prada, a red Gucci, lots of pink Tory Burch! I do this for a few reasons. First, life is short. I can't ONLY have neutral items. 😉 Secondly, colorful bags are more likely to go on sale than neutral bags. For example, this Chloe Drew is in the prettiest mermaid green hue and 33% off. However, if you only like neutral bags don't worry – they still go on sale [see this Alexander McQueen bag!].
5. Listen to Your Gut
This sounds cliché, but listen to your gut! One of the biggest reason I prefer to shop online [other than the fact I've got a baby and I'd spend more time nursing her in the car than actually shopping!] is because I can just listen to my own opinion and gut. It's easy to ask for a friend's opinion or whether or not your mom likes a bag, but it's like the wedding dress rule. Many bridal stores only allow 3 people with a bride when she is trying on gowns. A wedding dress is probably the biggest splurge you'll ever make in terms of clothing and designer items can be next in line. Bridal stores do this because too many opinions can stress you out and lead to buyer's remorse. If you love something and you can afford it, go for it. If you send a screenshot of the item to too many people, chances are you'll end up with one too many opinions. I've done this SO many times! For example, I've been wanting Valentino flip-flops for ages. Now that I'm a mama they make complete sense as I'm always needing to slide on something quick. I went shopping with girlfriends a few months ago and I got so many different opinions on what color I should get. I finally decided to just go with my gut and get the color I wanted. Now they are sold out everywhere and backordered until fall. All of that to say, you know your style best and this is your budget. You should listen to Y.O.U. 😉
Do you have any guidelines when buying designer?!

In collaboration with Nordstrom. All opinions and product selections are my own.