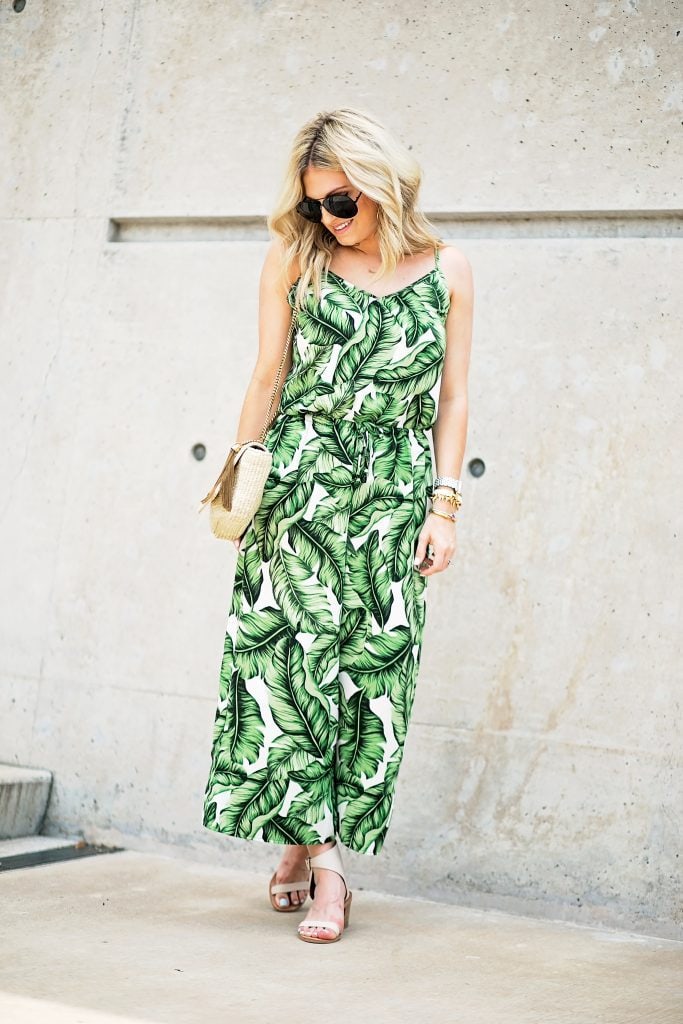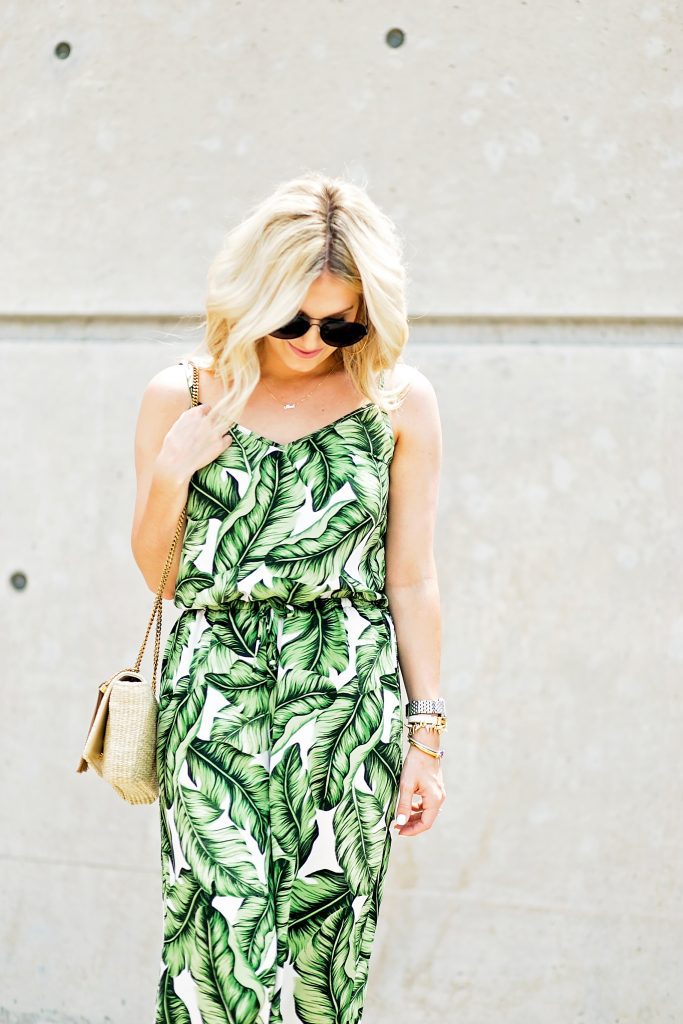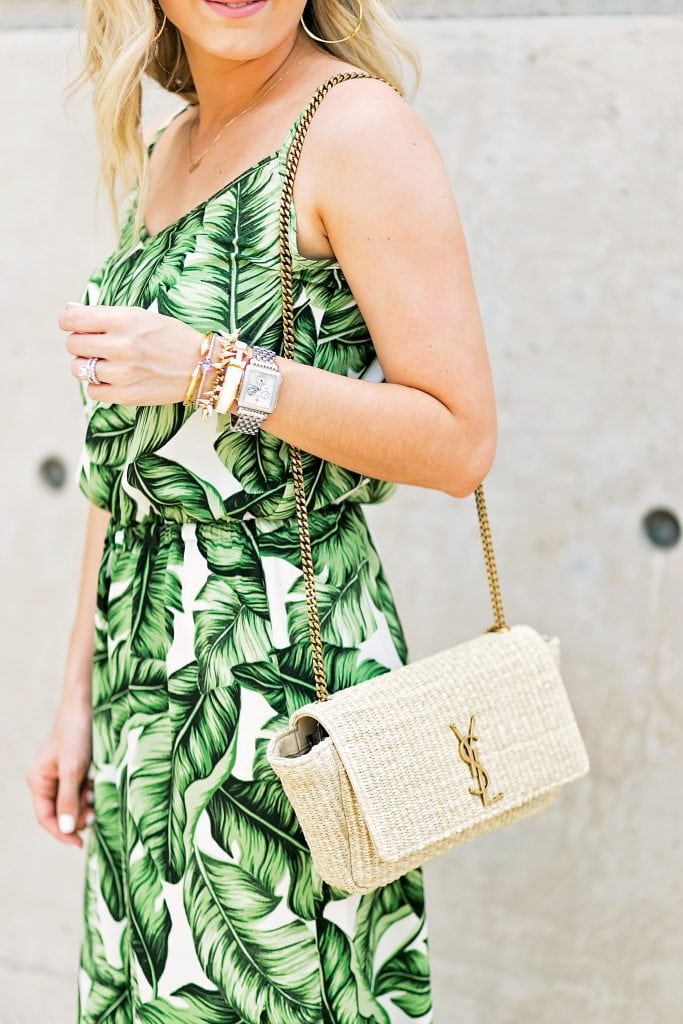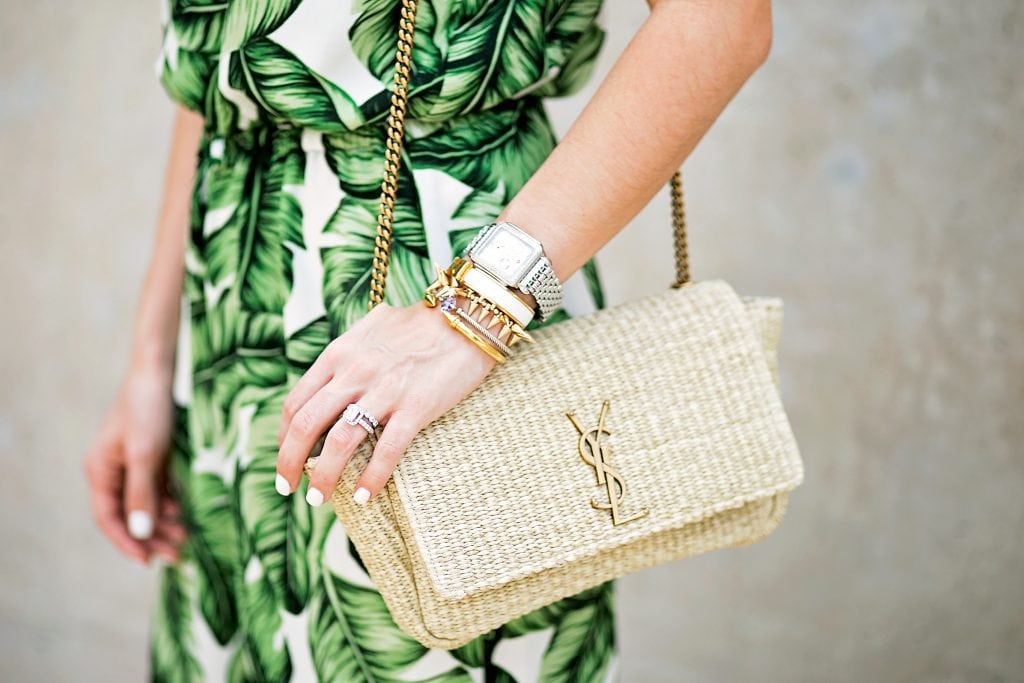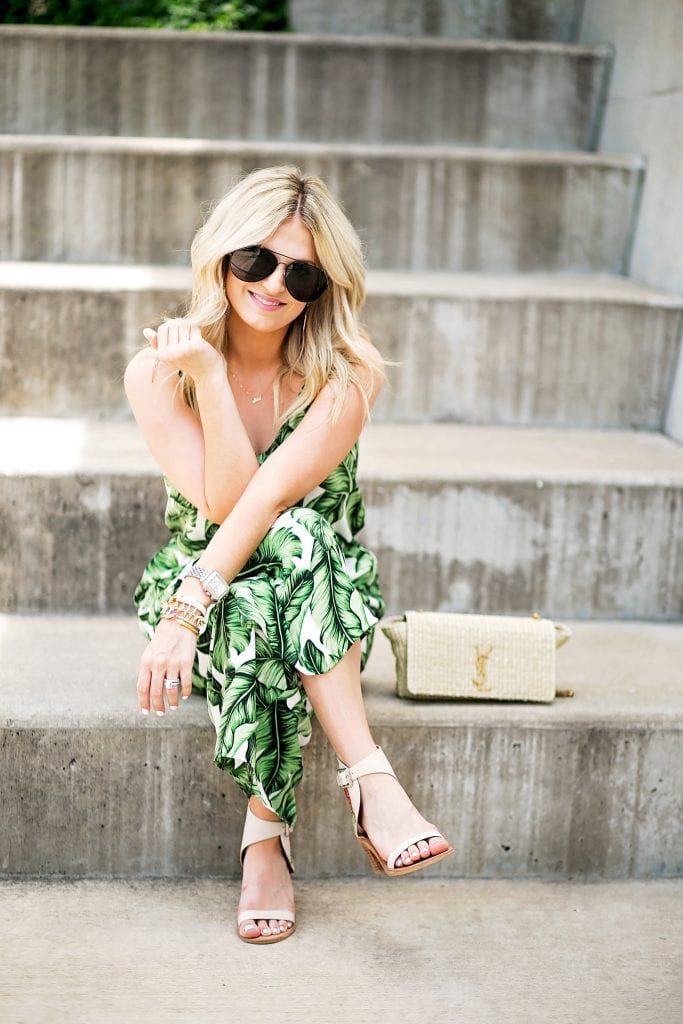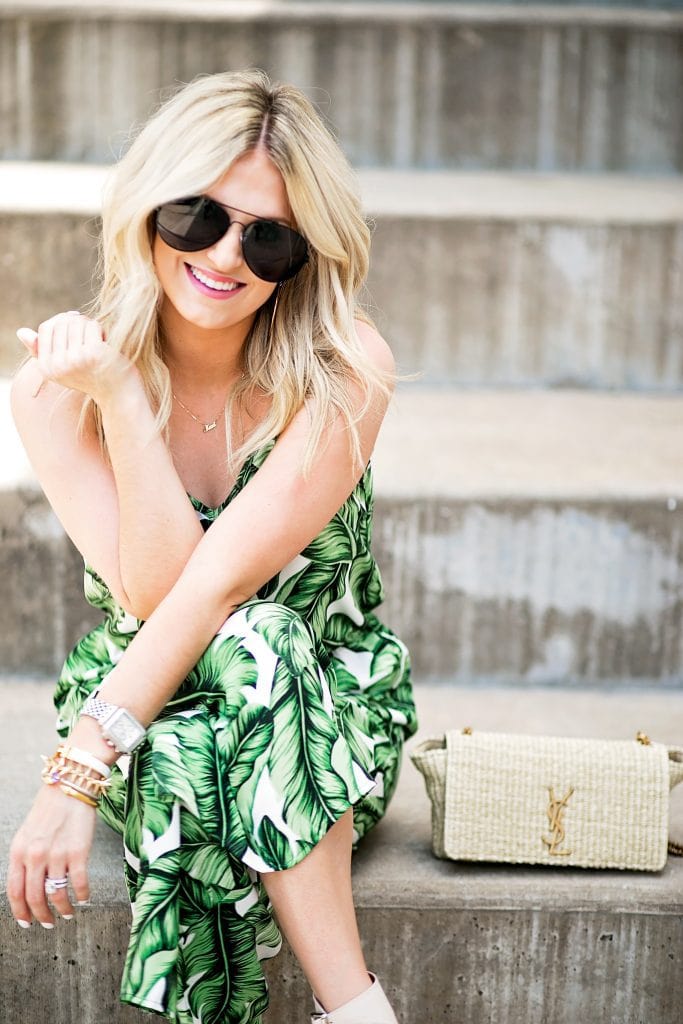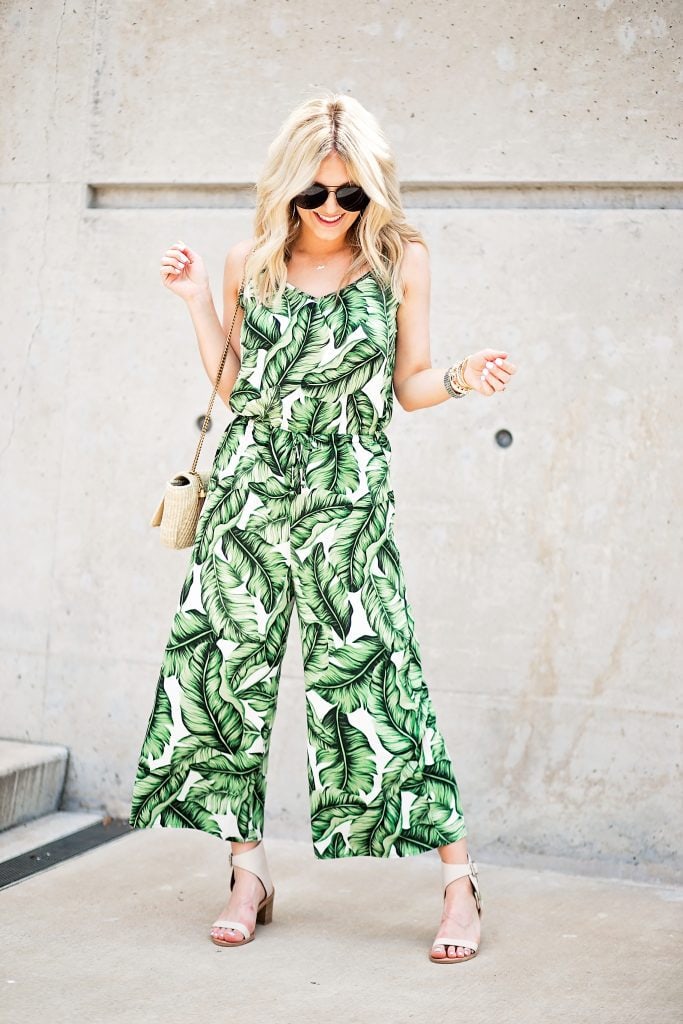 Jumpsuit: Show Me Your Mumu, Shorter Version | Shoes: Jeffrey Campbell | Bag: YSL | Sunglasses: Nordstrom | Earrings: Gorjana | Bracelets: Baublebar | Necklace: Love Always [c/o]
Photography by: Angie Garcia
---
If you told me the article I would be reaching for over and over the past few weeks would be a jumpsuit I would have laughed. Not a light giggle, no…I would be full-blown cracking up like you had lost your mind.
I'm 5'3″ and my mother is always quick to remind me that items such as maxi dresses swallow me whole. But my favorite thing to wear since having Maxi has been one-piece wonders like rompers and dresses. It's no fuss, I don't have to deal with a top wrinkling and I still feel polished. While browsing online one night trying to get her to sleep, I found this jumpsuit. First, I was thrilled this peachy keen print was a trend yet again this season. I didn't even think that it wouldn't be all that flattering once worn. When it came in the mail I thought, "Mom is sure to make a comment on this!" I wore it to lunch with her and to my surprise, she complimented it!
What I started to realize over the course of a day [and the 14 other occasions I wore it that week] was that a jumpsuit can actually elongate you. Where a maxi dress might seem to swallow you in fabric at the bottom, a jumpsuit breaks it up. When you see the split in fabric in the legs, you see someone's shape and their waist automatically appears longer. I'll be honest, I do NOT have a long waist. In fact, while pregnant my OB told me my waist is that of someone that is 5′. This is why Maxi dislocated my rib, because she honestly had nowhere to go. I have really long legs for someone my height and so you can get the idea. I would just about kill for a longer waist! I feel like things would fit so much better. With a jumpsuit you're left with this long illusion of a waist or legs…basically any part you want to accentuate. A.K.A. this bad boy is flattering for all parties that try it on!
I live in this piece because it's very lightweight for summer and also because I can get on the floor and play with Maxi and not flash Peaches like I would in a dress. I'm trying to keep my eye out for other jumpsuits like it since most are more dressy for a girls' night out.
Have you tried a jumpsuit?!