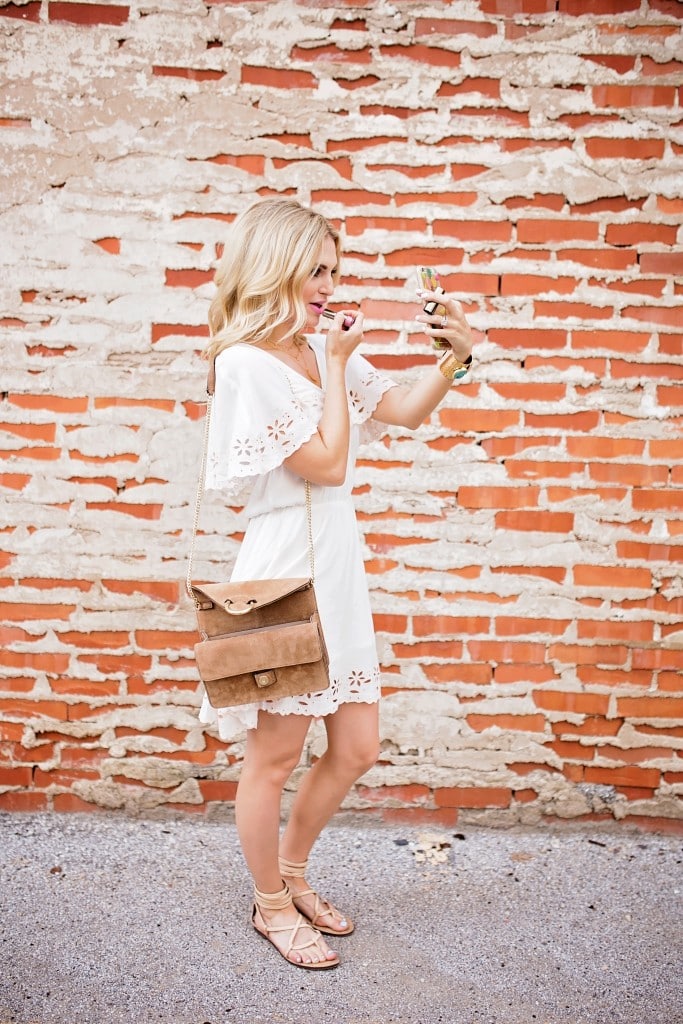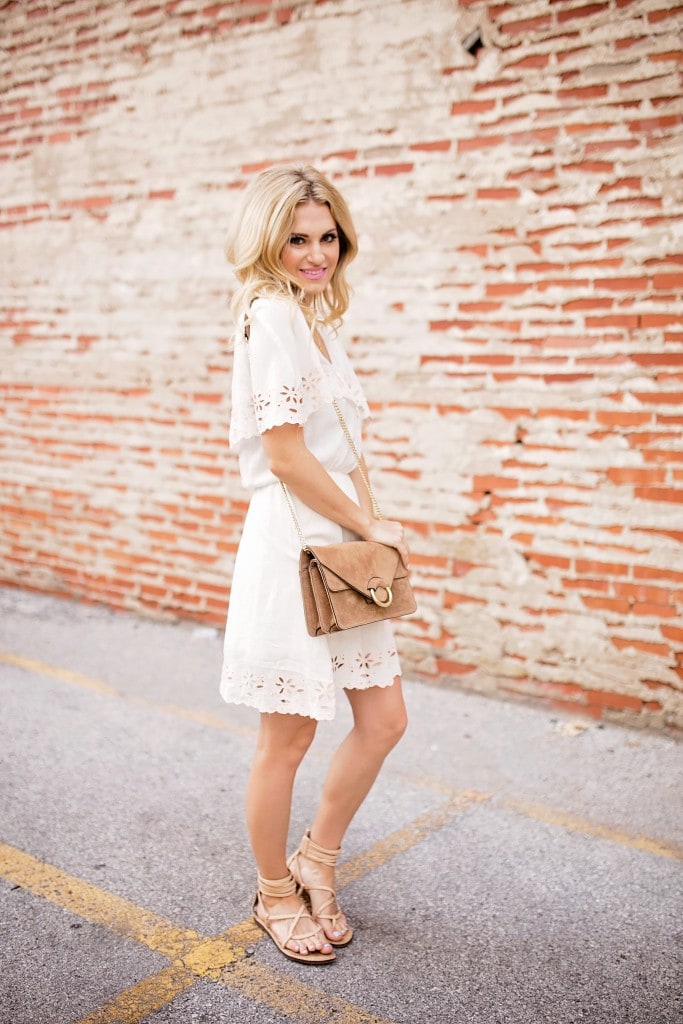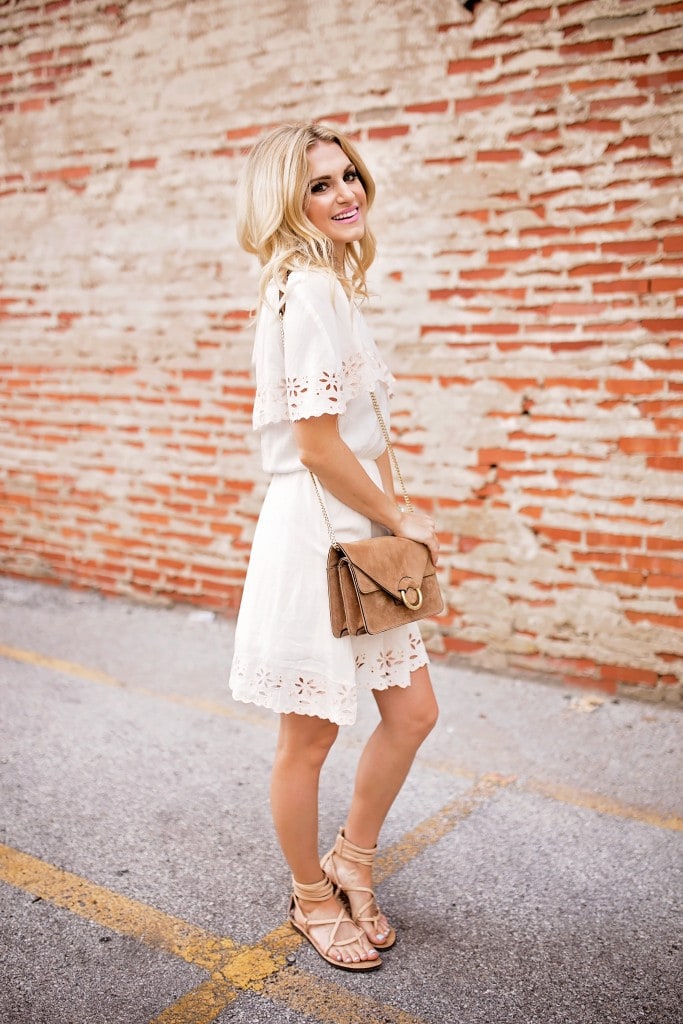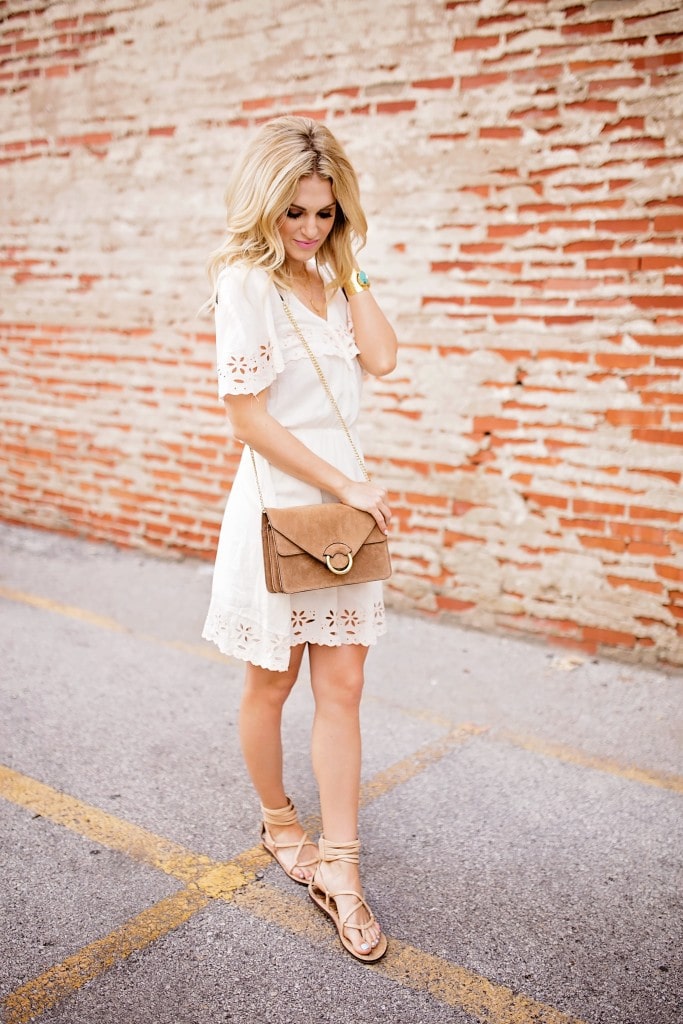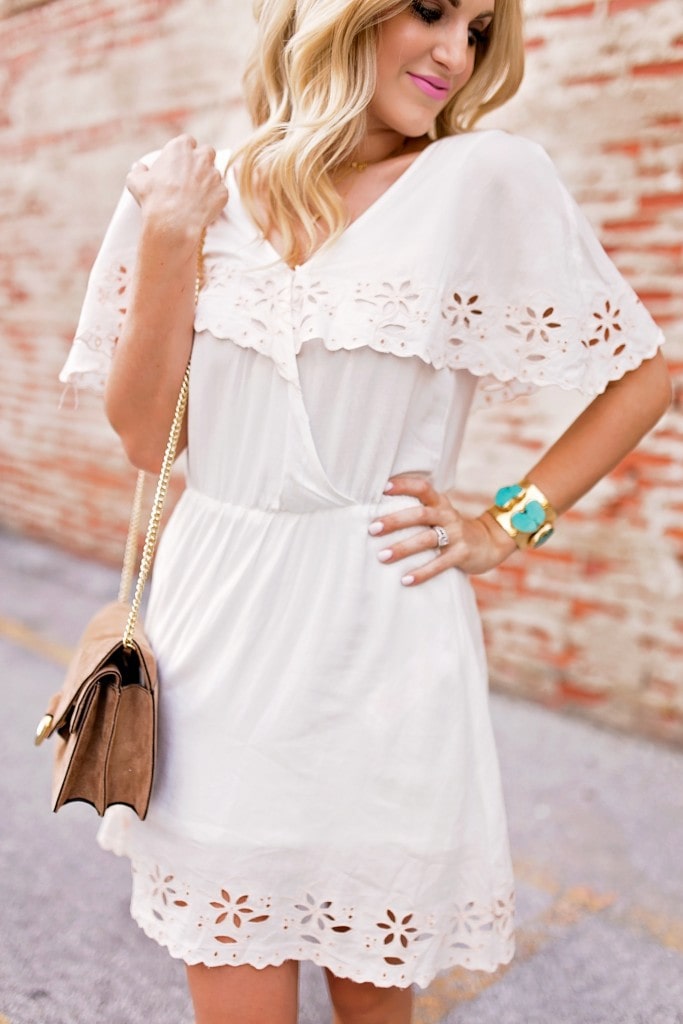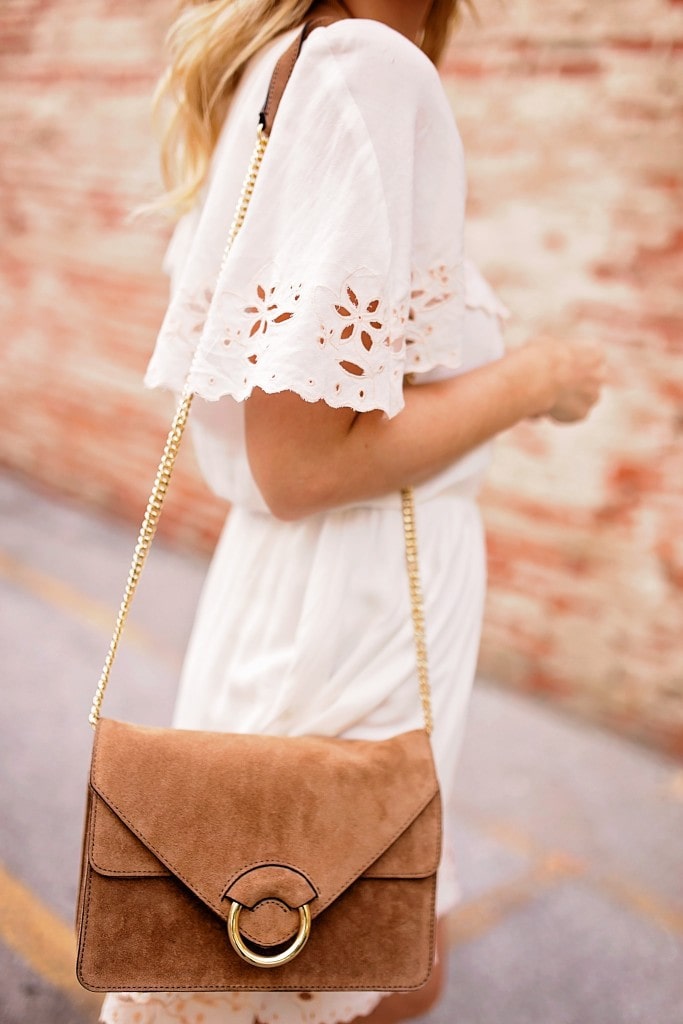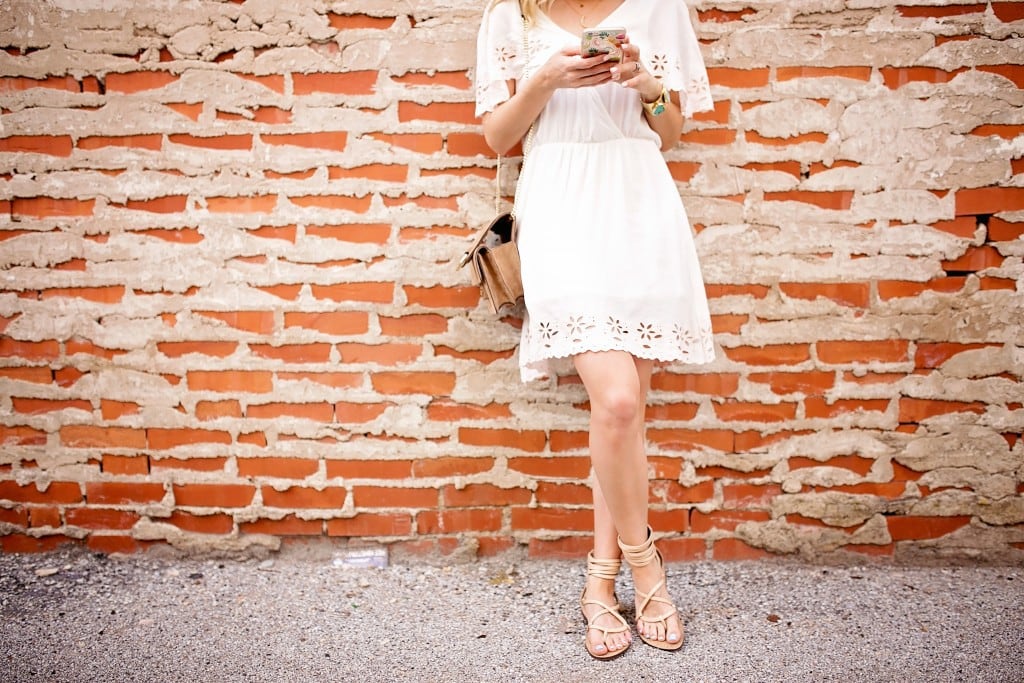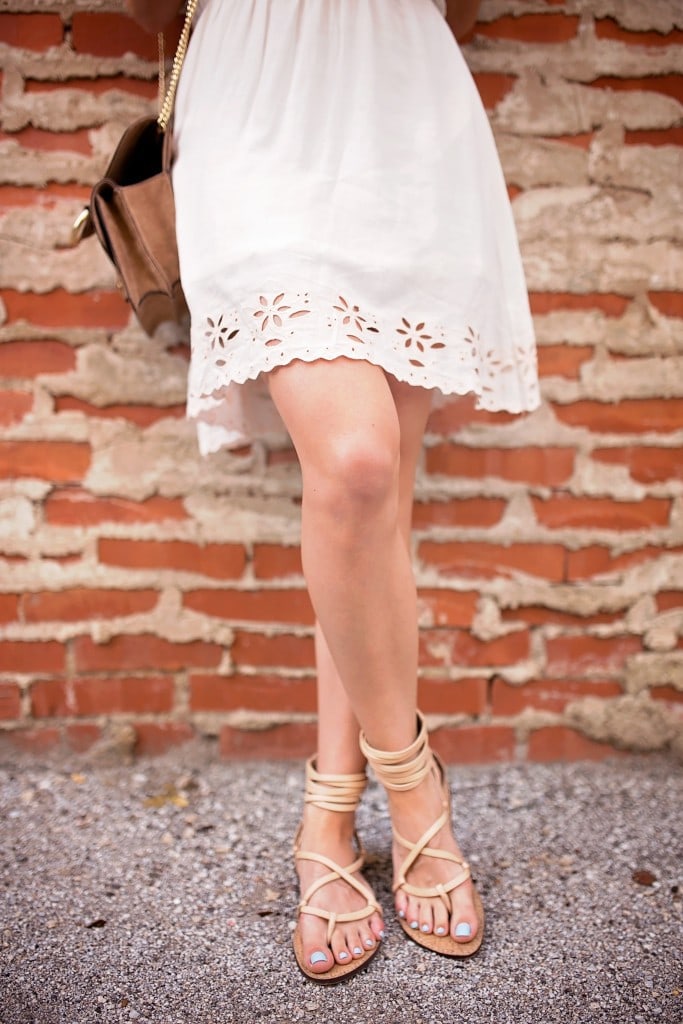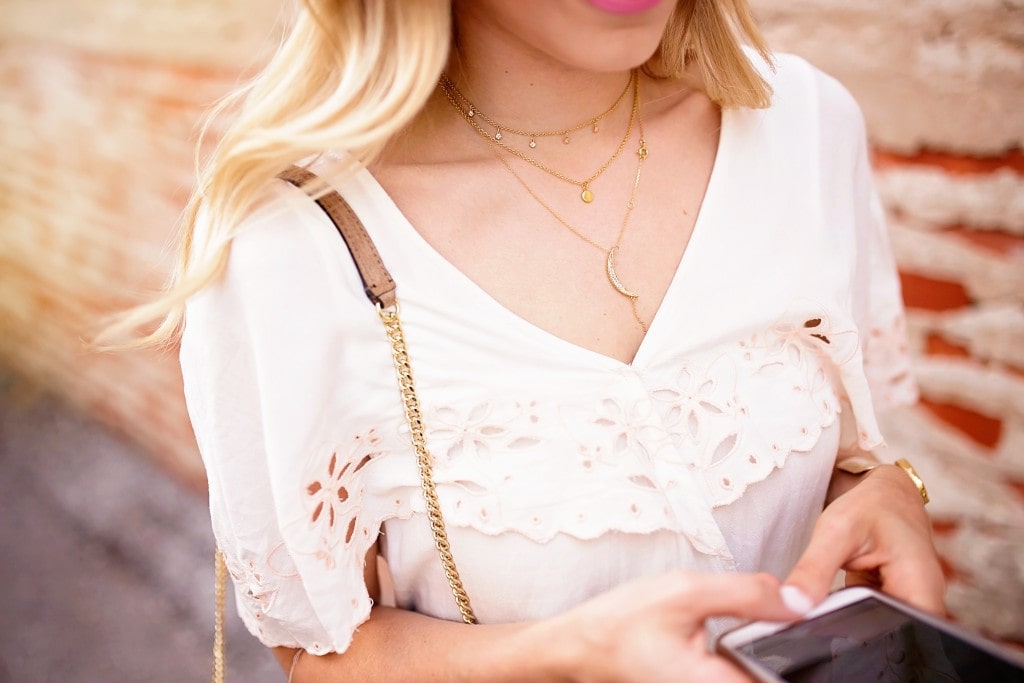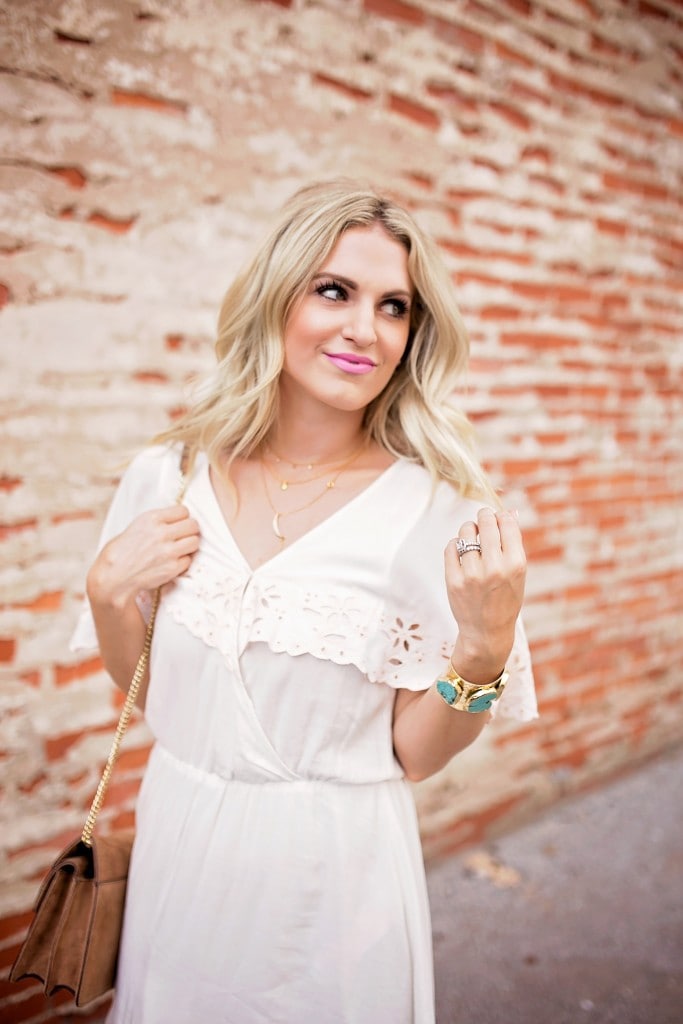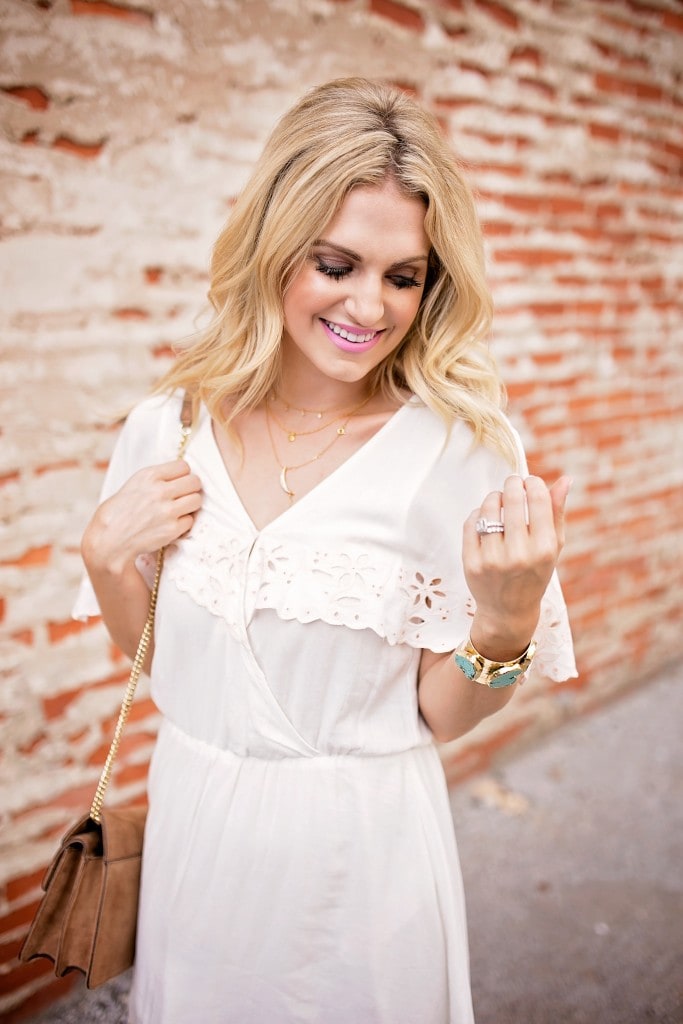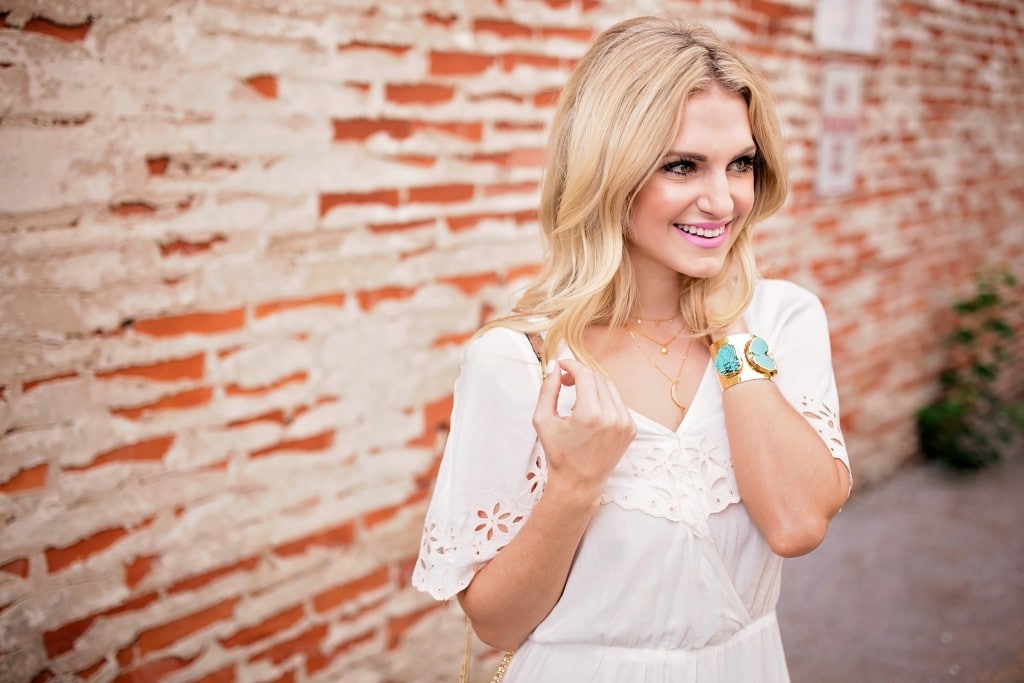 Dress: MinkPink, Here Too! | Shoes: Sam Edelman | Necklace: Baublebar [c/o] | Bracelet: Goldenstrand [c/o] | Lipstick: Nymph | Bag: Banana Republic | Earrings: Gorjana
Photography by: Angie Garcia
---
Last week I did a pretty major makeup clean out. As a self-professed beauty lover [guilty as charged, here] it can be as difficult to throw away a lipstick as it is to choose a kale salad over truffle fries.
But let's be honest, makeup gets gross. And lipstick probably gets the most vile out of all the germs in the makeup bag. Here's an easy graphic below to help you clear our your GLAMbox!

So after tossing out all my best friends I thought, "What's my absolute favorite lipstick for summer?" I just wanted to keep one in my bag so I wouldn't have to fuss with a bunch. I swatched. I tested. And by the time I was done I looked like I'd gotten 14 lip injections all at once! Sidenote, why do your lips look like you got in a fight after you swatch 4 different red lipsticks? WHY?!
It came down to Nymph. It's matte. It wears all day. It doesn't need a touch up. It fades into a natural hue that still feels polished. Oh, and it's pink. Easy win.
It's from the Lorac Alter Ego line [also a huge fan of goddess!] and to be honest I didn't know much about the brand. My bestie Taylor told me to get their gloss because it tasted amazing haha! And that led me down the rabbit hole to ordering nymph. Now I'm wanting to order Southern Belle and Girl Next Door. Cheeky names, even better color.
That's the lipstick I'm wearing in this look and so I thought it would be fun to share my current favorite!
P.S. This dress? You'd think I dress like a ragamuffin every other day of the week because when I wore this dress I got EIGHT compliments. EIGHT. From friends, from strangers and from family. I almost thought, "Do I look bad every other day?" But I guess it's just one of those flattering dresses you throw on when you need a pick me up! 🙂
Lastly, this necklace! Let's chat about it because it's like a guy you didn't think you'd go on a date with and then you end up marrying. I was shopping my favorite jewelry site per usual, and thought, "This is different, it would be so cute on a girl that isn't me!" I didn't think I could pull it off. But I thought, "Whatever, it's summer!" I guess that's code word for break all my personal style rules. I'm obsessed. I wore it the entire time shooting looks for the blog last week whether it paired with my outfit or not! Something about the layers and the way it lays feels so feminine and edgy all at the same time. If you aren't into three necklaces at once, I love this for the same effect!
Do you have a current favorite summer lipstick?! My fingers are ready to order online since I made room in my makeup bag!