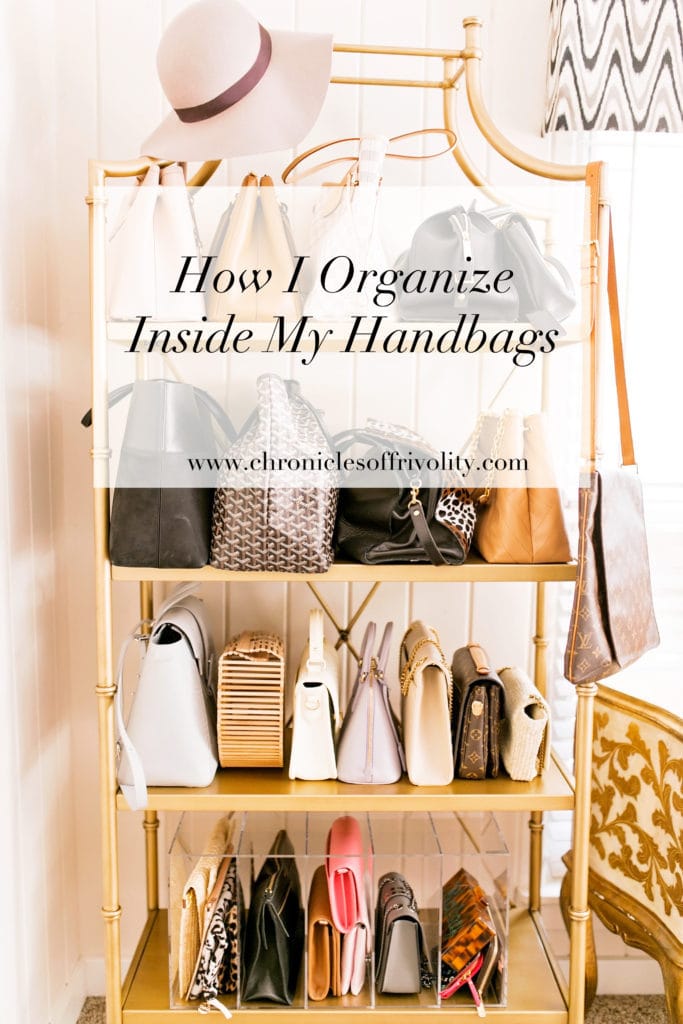 As we dive into home and organization posts this week, I knew I wanted to talk about how I organize inside my handbags. I appreciate my handbag being organized in a way that should honestly embarrass me. You know how some men live by, "Happy wife, happy life?" Well, I've got a mantra like that. But with organization. I've somehow convinced myself I think 100% more clearly when things are where they should be.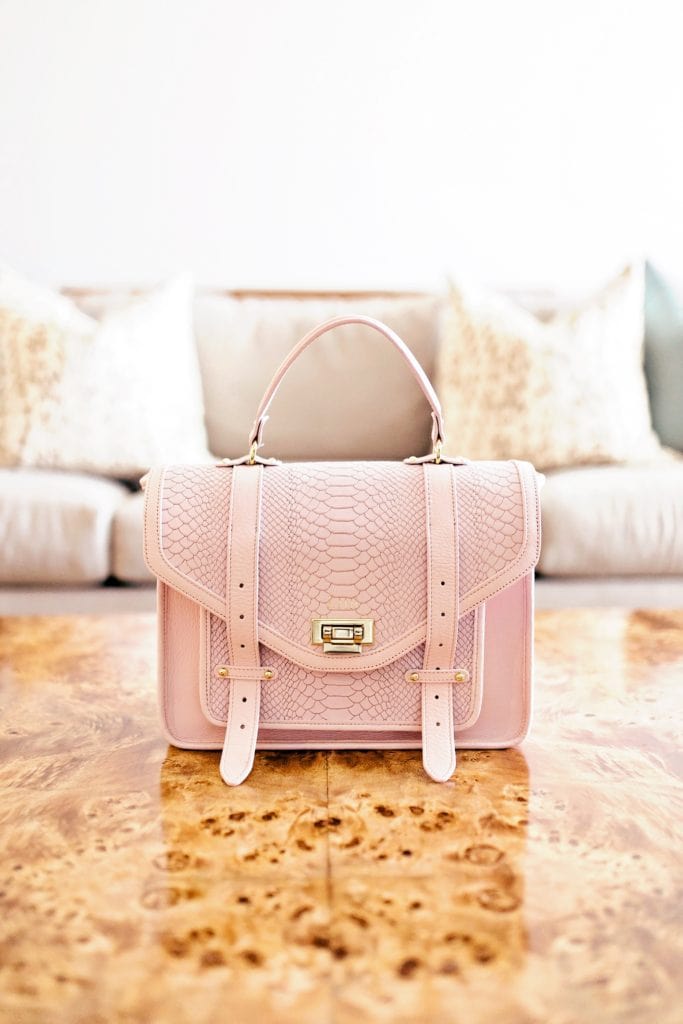 My organization system is contingent upon the type of handbag I'm carrying. If I'm carrying my diaper bag, I keep "my" items in a small makeup bag our pouch. If I'm carrying my Gucci Marmont or other cross body, my rule is to not have free-floating items minus my phone and keys. Everything needs a "pouch" like my checkbook holder and makeup bag. If I'm carrying a tote, I use my handbag organizer which I will share below. However, the easiest bag for me to keep organized is most definitely a satchel bag. I broke down my satchel bag because I think the shape of a satchel bag is the most versatile no matter your lifestyle.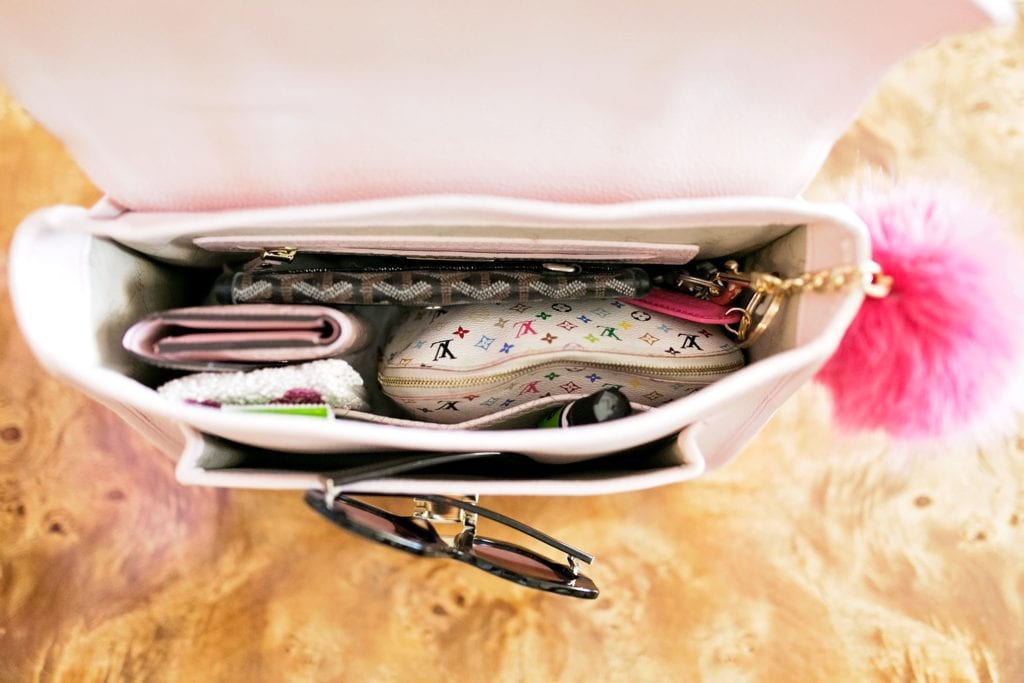 You can see I really try to not keep any items "free floating" as I find that creates the most clutter and leads to me tossing trash in my bag. Receipts, coins, lip balm all need a place in my book.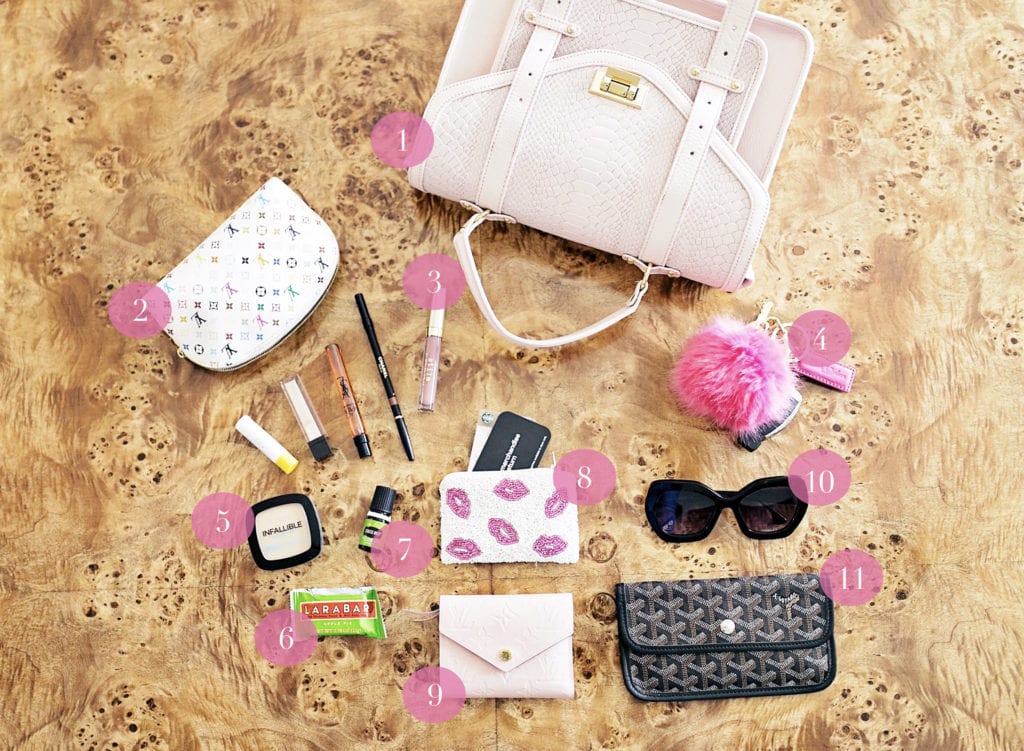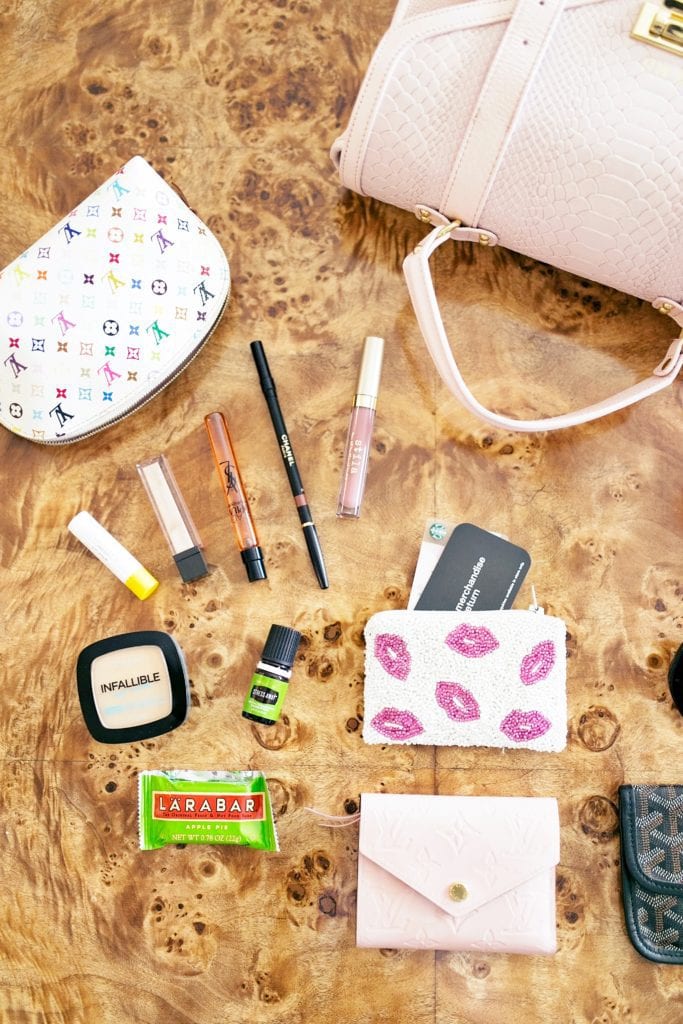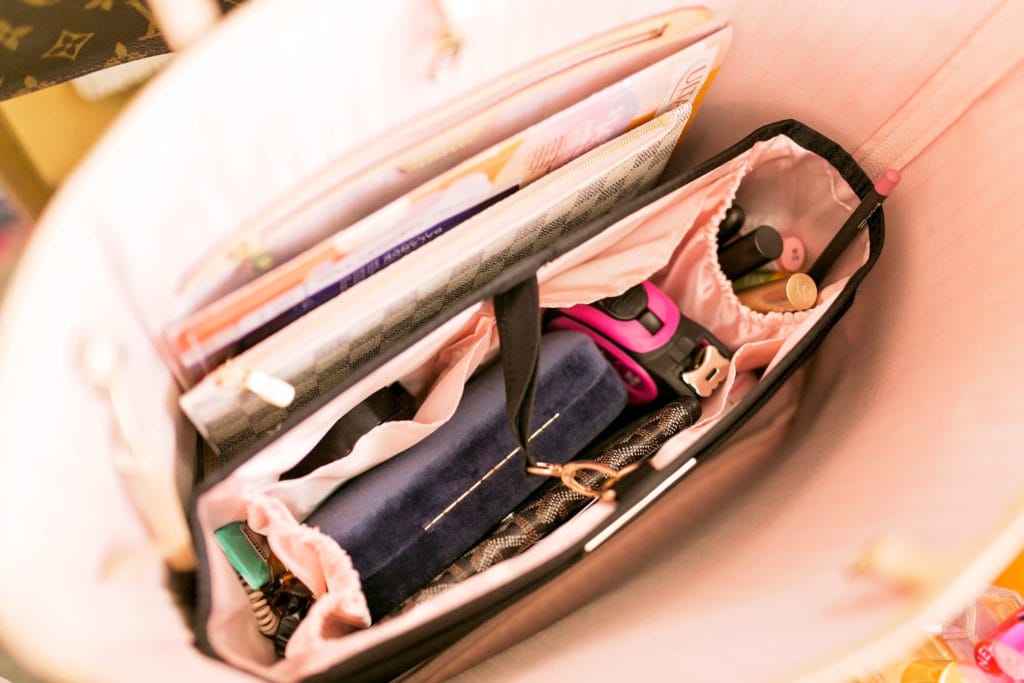 This is the handbag organizer I use for my totes! There honestly isn't a tote I have tried it in that it doesn't fit the shape. It holds so much and the photo above is from when we were furniture shopping so I was keeping my measuring tape on me at all times. I'll even throw in a pouch for Maxi if I'm carrying a tote and that keeps our items separate. I shared how I used it a lot a few months ago on Snapchat so I apologize if this is repetitive, but if you want to see more of it let me know! In the side pouches I keep what I would normally store in my makeup bag, then I use the center for my wallets, sunglasses and on the side pouches I carry miscellaneous pieces of paper, any cash I need and receipts. There are a lot of slits on the sides and I like that with my cash envelope system. I can put in cash in one slit for groceries and one for a beauty service. That way it doesn't mess up my budgeting system.
How do you organize your handbags?!