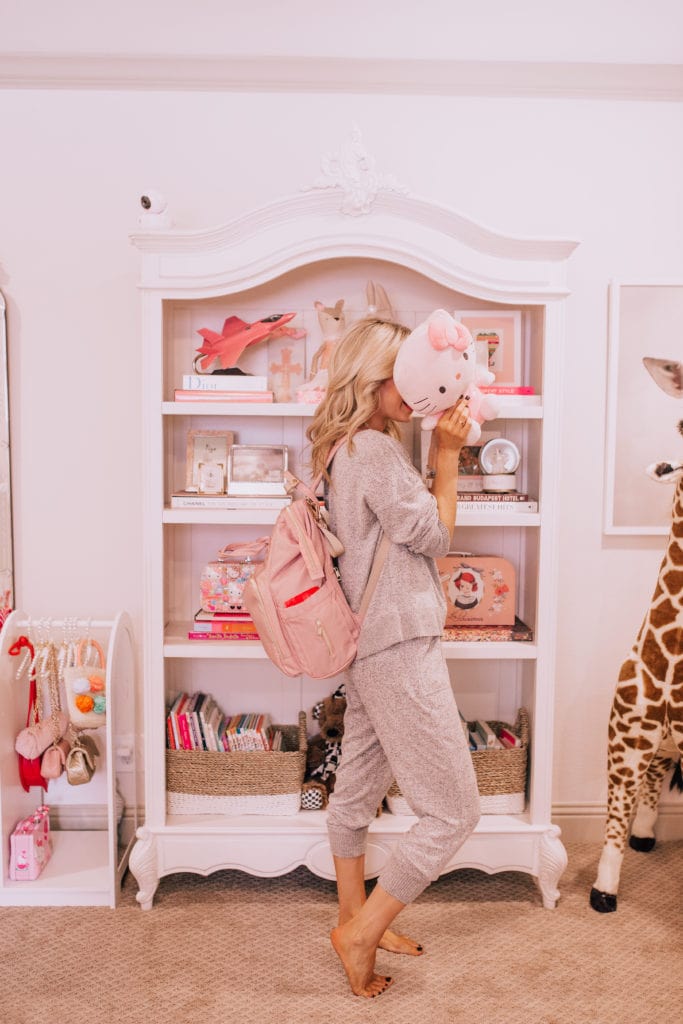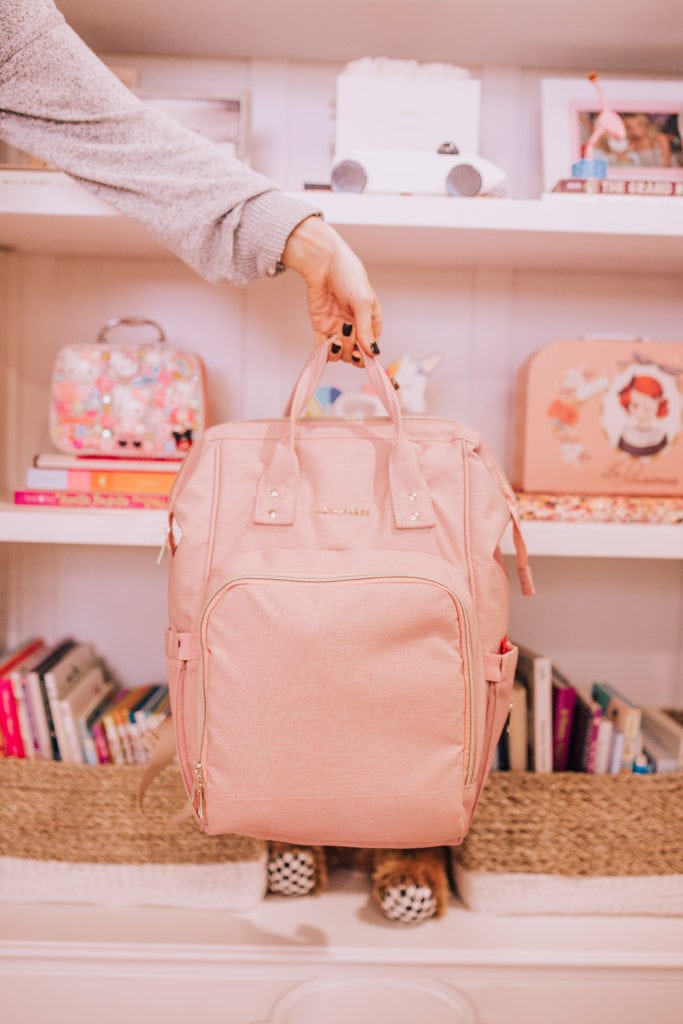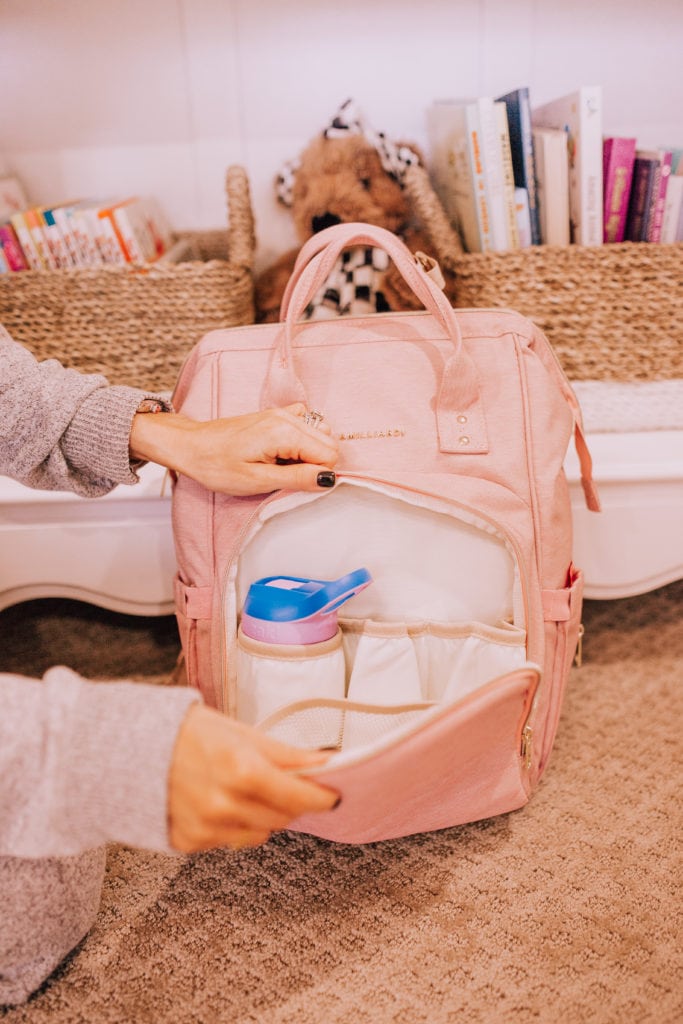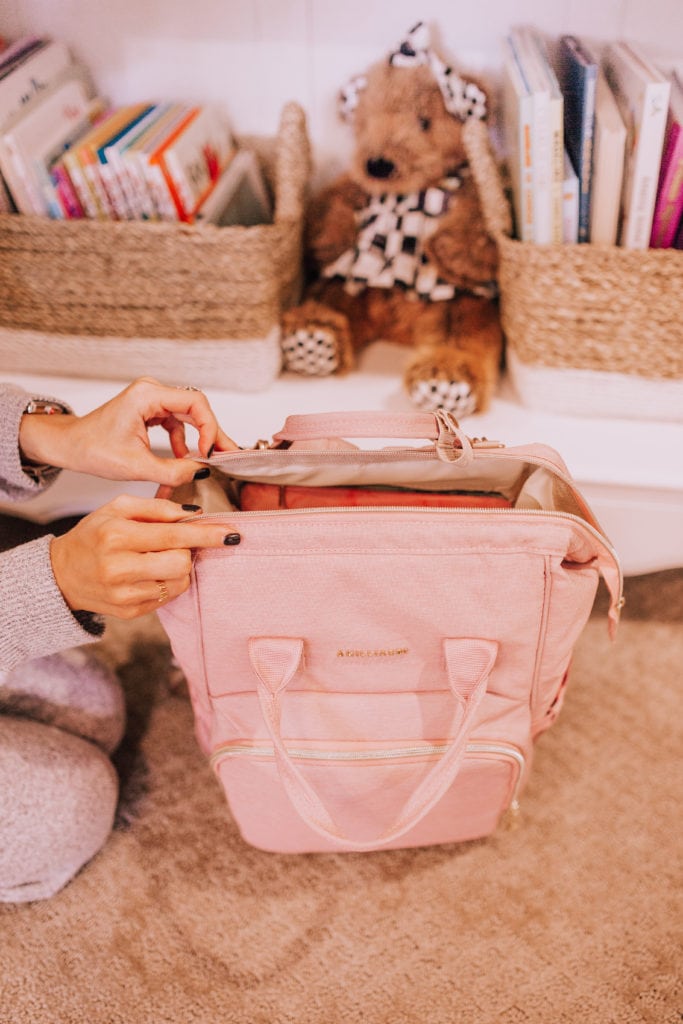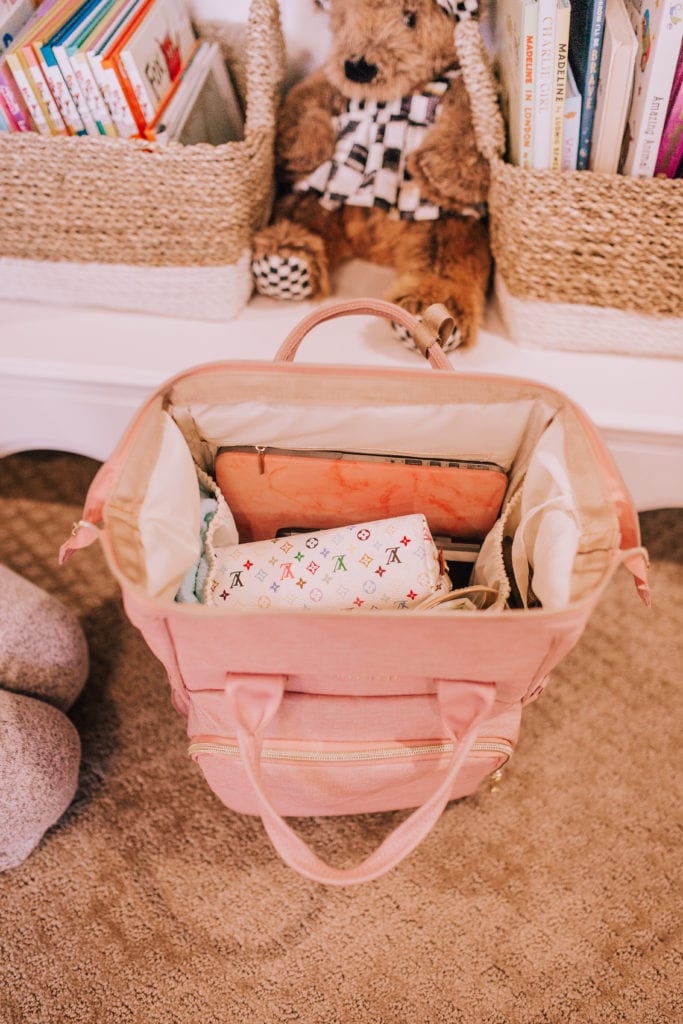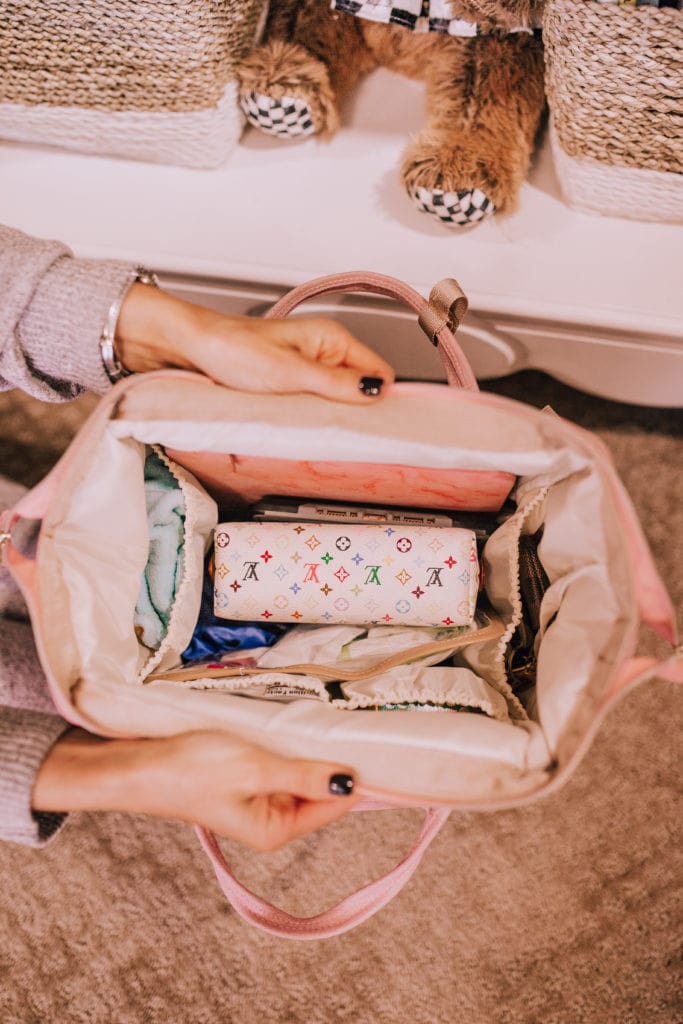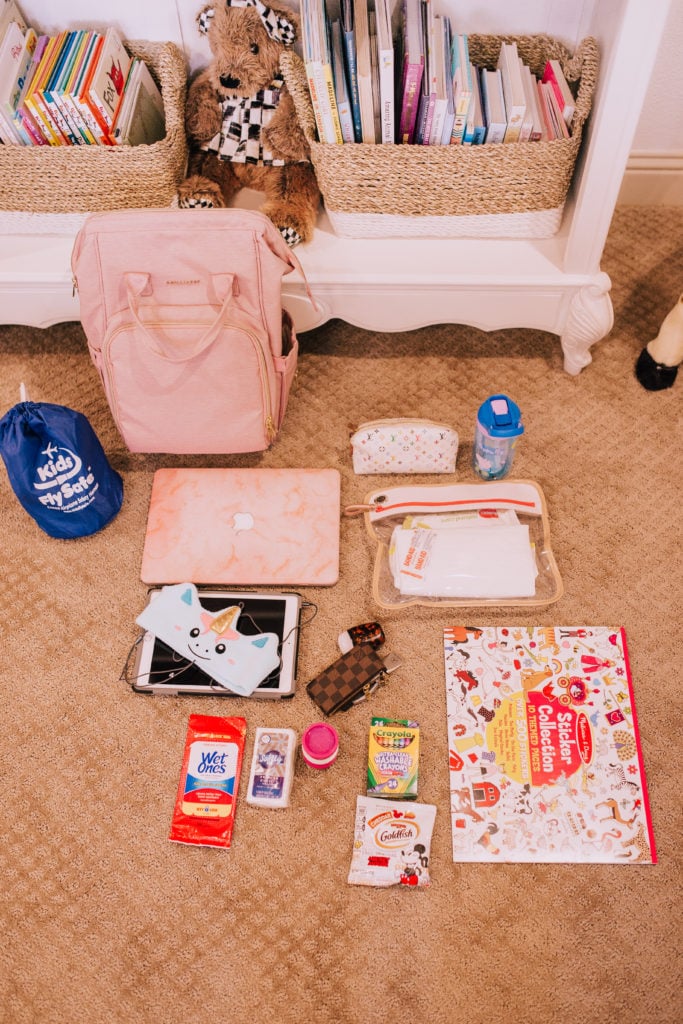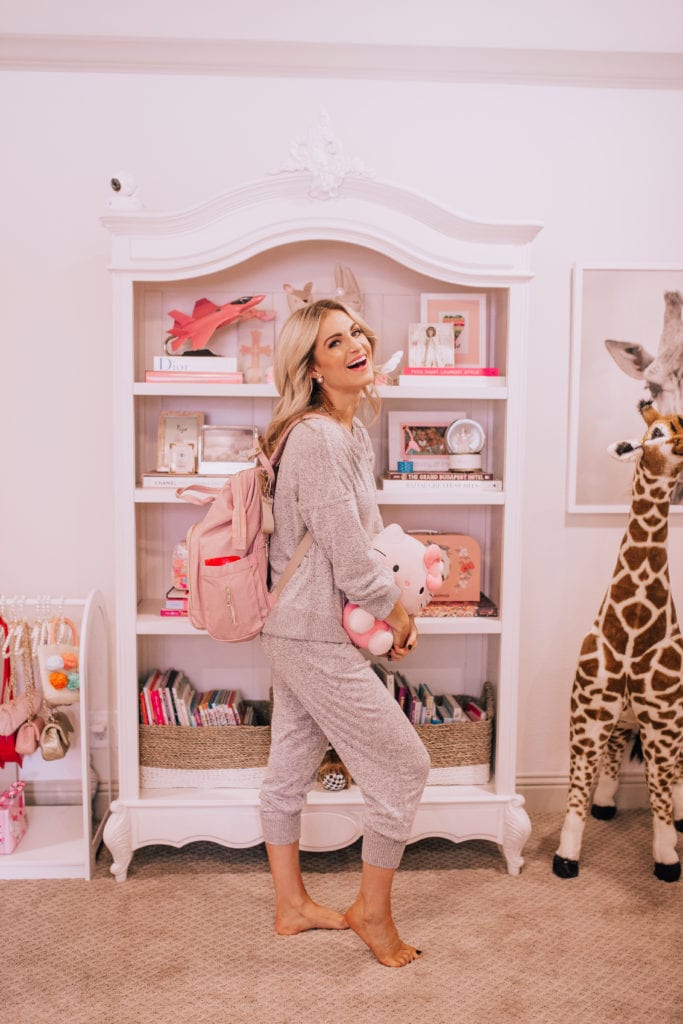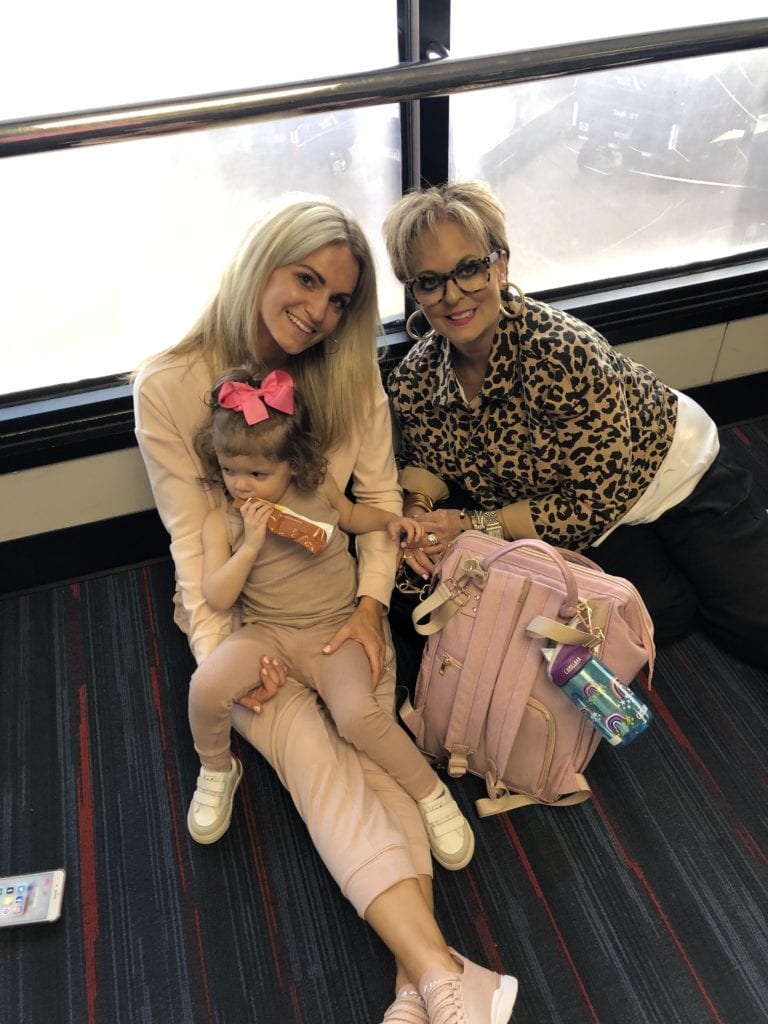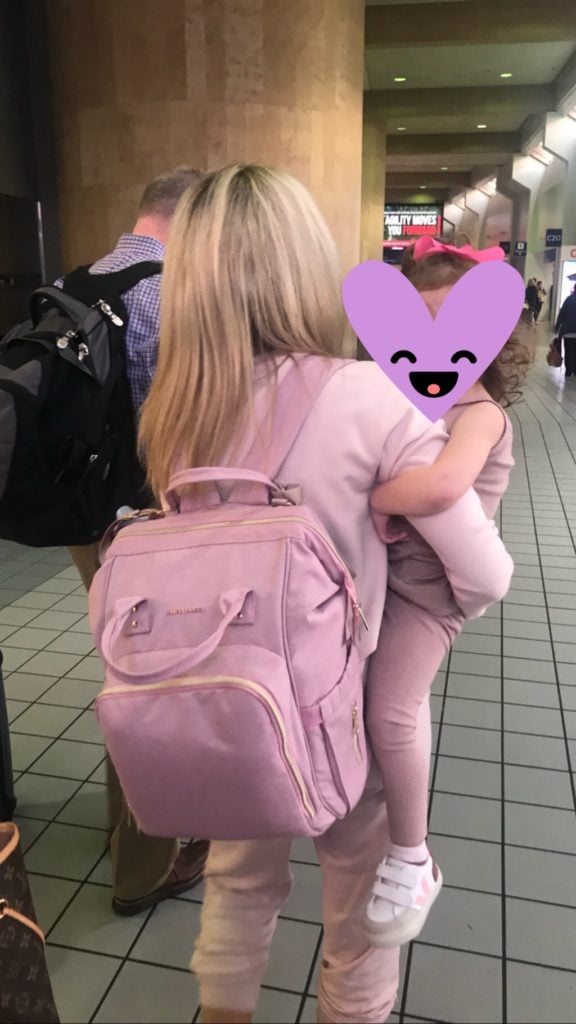 Just popping on quickly to share the backpack I used for travel with Maxi a few weekends ago. I wanted a diaper bag backpack to provide insulation for drinks while traveling but didn't want anything that looked or felt like a diaper bag. I dug around the internet for a few days in hopes I'd find something that I would personally carry traveling with or without a child. My other requirement? I wanted this to be under $50 because we don't fly ALL too often and many days I carry a tote. However, I adored the backpack so much, we've used it a dozen time since our trip a few weekends ago.
Let's talk about why this Amazon find has been one of my favorites to date! There are so many compartments that you essentially are getting a bag organizer inside the backpack. If I need to grab hand sanitizer, a sucker for her ears during take off, and Play-Doh, I want to find it all FAST. The numerous pockets, zippers, and dividers make that really simple. Another thing that makes finding products easy, is the top hinge which you can see in the above photos. The zipper acts as a hinge so it opens widely and keeps it open, then you can search for what you need without holding the bag open. I've had that experience with zipper totes on flights! You're leaning forward, holding one side open with one hand, digging with another, you're hitting your head on the tray table. It's a mess. This bag opens in a way you don't deal with that. Then when you zip, the hinge closes and it's thin at the top which means you aren't carrying anything too bulky. There's a front section that keeps drinks insulated, then there are side pockets that I used for antibacterial wipes, but you can use for your own drink.  If blush isn't your hue, it also comes in black!
We didn't travel with our stroller, but if you do, the gold straps at the top can hook on your stroller! However, I used it to attach her water bottle. There's a back zipper, too, that I used to store our boarding passes and travel documents, so I didn't have to worry about where I set them down. If you have a trip or are in need of a diaper backpack, you can browse it here.
I'm not sure how many of you all are in need of something like this, but you all know when I find a great little Amazon find I love to share with my girlfriends. Kids or not, I'd use this backpack to make travel even more organized.
We are off to our egg hunt this morning and tonight we are having Paul's parents over for dinner. Have a blessed Easter weekend!