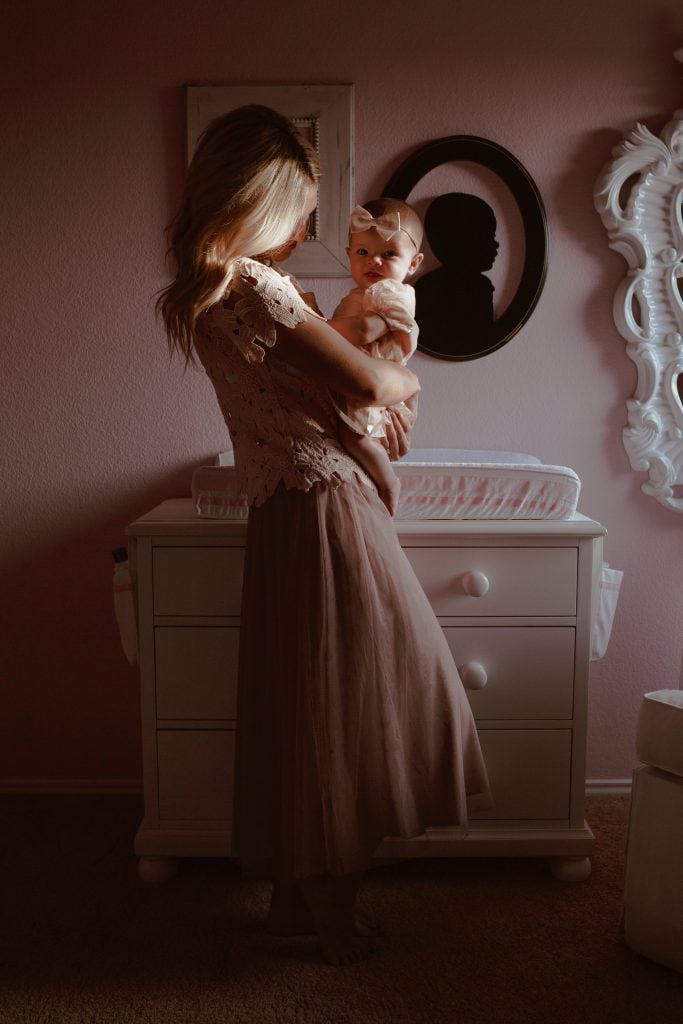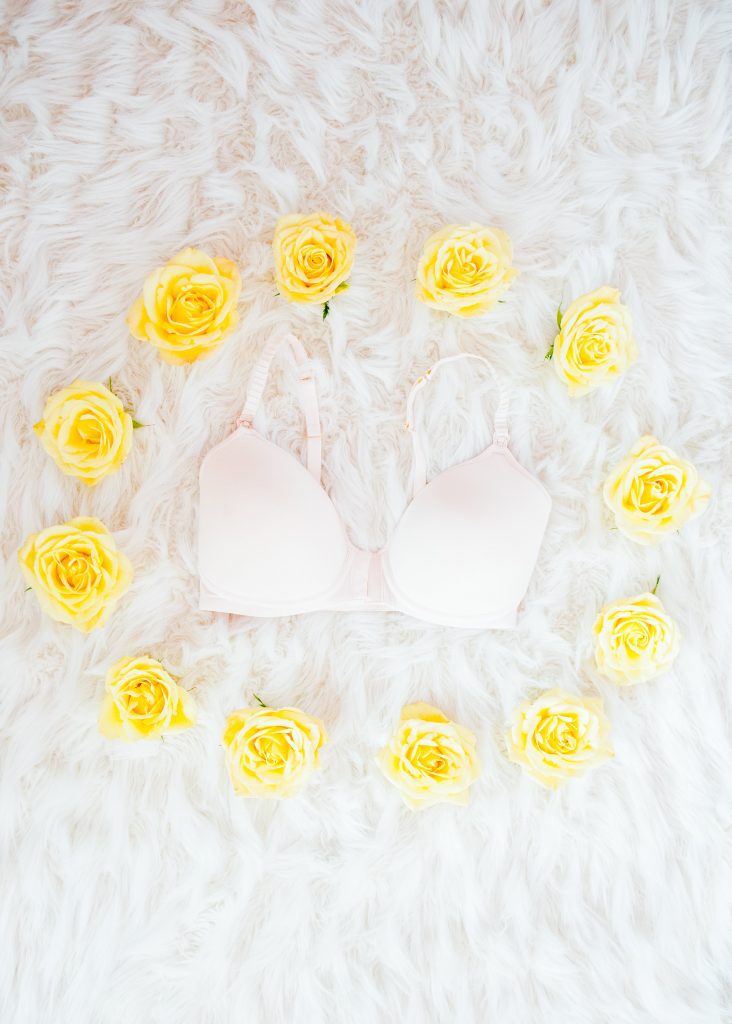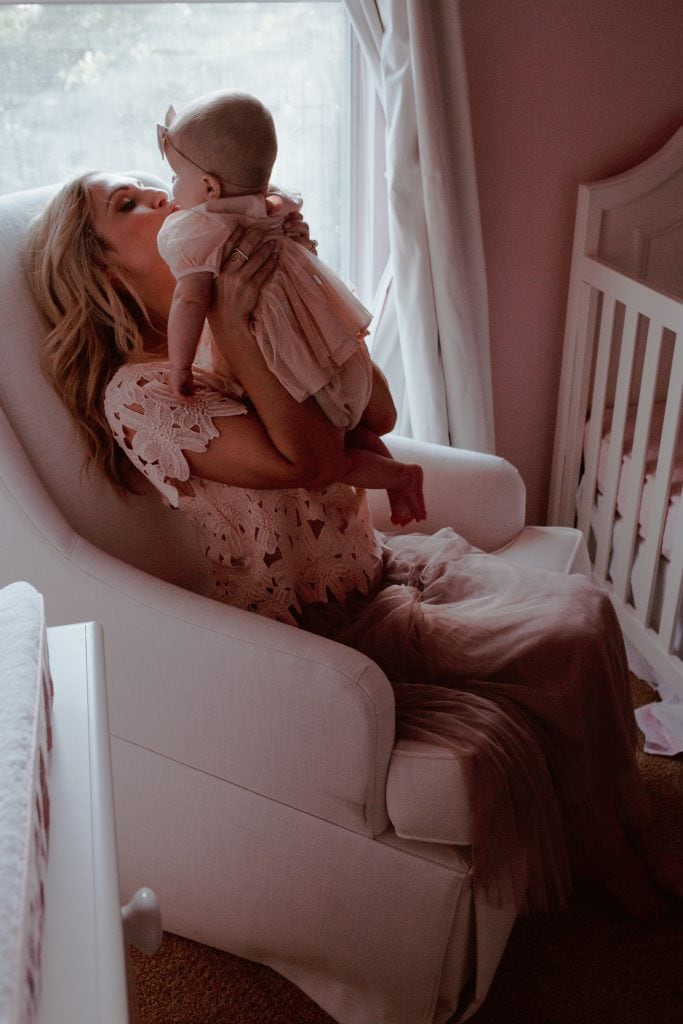 Motherhood matures you and humbles you all at the same time. I feel wiser and yet I feel more confident in the fact that I can't do it all. I'm a calmer person but I also know I can't predict everything. Maxi may only be 5 months old, but I feel like I've learned more about life in the past 5 months than I have in my entire life. There are some deeper mindsets I've wanted to change and I'll discuss those on the blog in a future post. For example, there's some lifestyle changes I have made and am really excited about. I've also become more mindful of my feelings. I intentionally don't follow people on social media that may hurt me. My emotions affect my daughter's day, so why would I not protect them? I also adopted a new rule with my words. Before I speak I must think, "Is this said in love, grace, truth or compassion?" If the answer is no, don't say it. With blogging there is also such a pressure to gain more followers, more growth and more content. In order to convey how I've always felt I now say, "Instead of enriching my platform, I want to enrich the lives of those that read my blog." Are we getting too deep for a Friday? But then there are casual mindsets I've changed for the future. More specifically, there are a lot of things I would do vs. not do with the next baby when it comes to preparing for their arrival. I have had so many thoughts buzzing about the past few months that I've wanted to discuss them. I also have a lot of readers e-mailing asking how to help friends prepare for a baby or how to prepare for their own. With these mama-centered post requests, I was also given the opportunity to partner with ThirdLove for their new nursing line. With all of those factors, I knew today was the day to share a few of these tips as it encompassed all of what I've been feeling on the more casual side.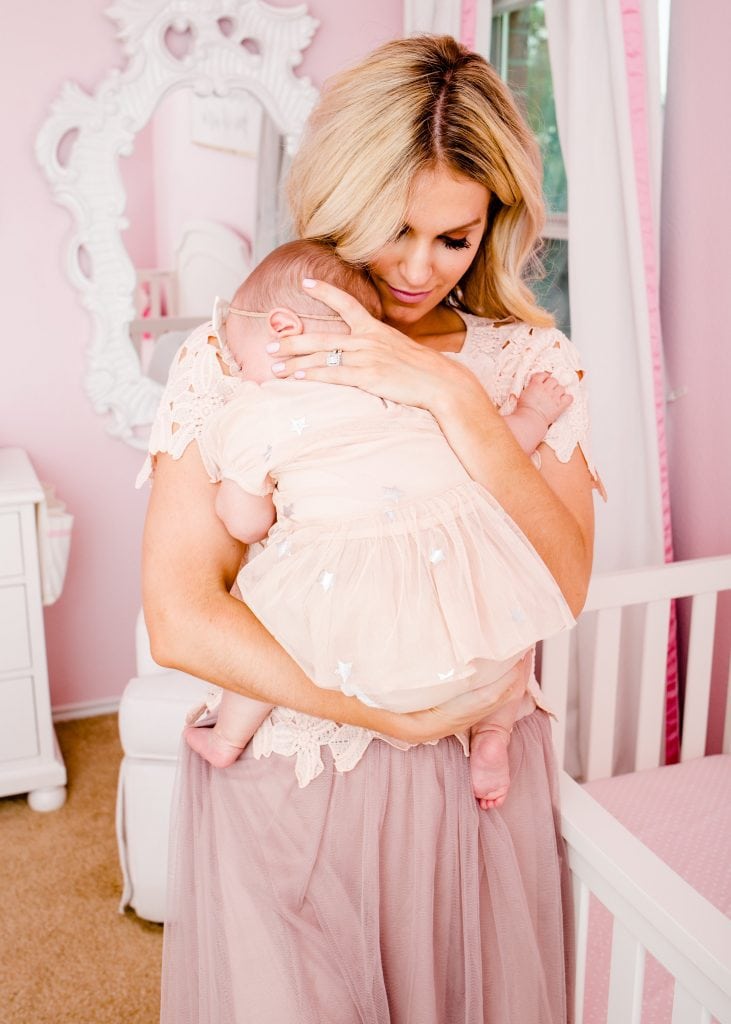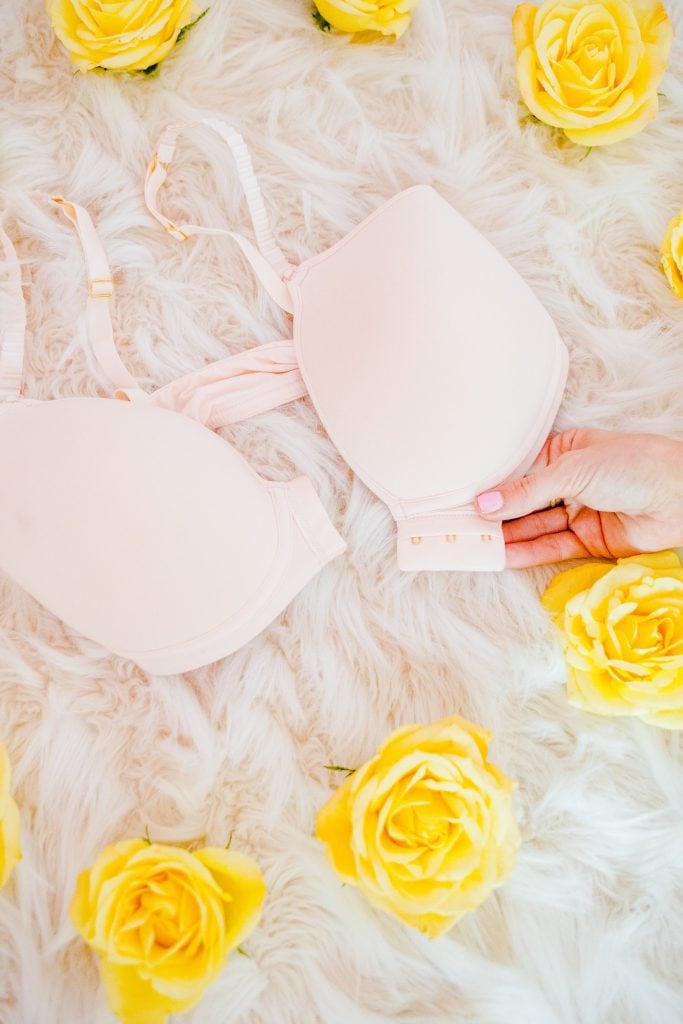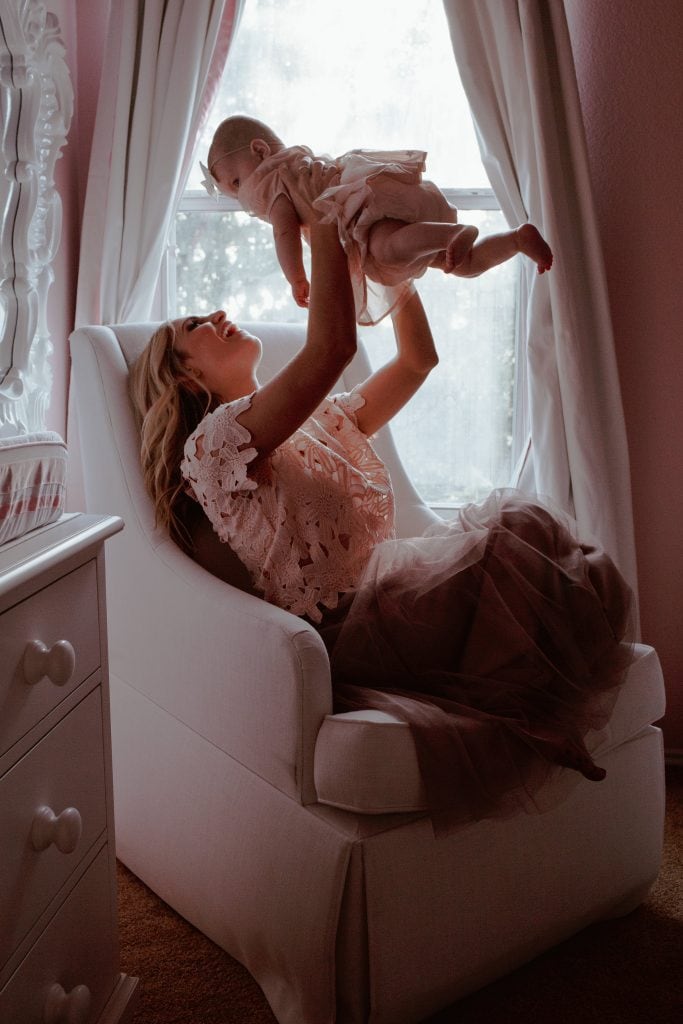 There are so many things you can't do to prepare for a baby. Although this generation loves to be in control, we can't say how we will give birth, how our baby will eat, how our baby will sleep and how our baby will behave. All we can do is prepare in a positive way, love hard and give ourselves grace. When a new 6-pound human becomes your boss [more like your CEO] you've got to stick to practicality in order to feel confident in other areas of your life. So while these next few tips may feel simple, I promise you they feel monumental when you follow them and have a newborn.
1.Stock The Freezer
Everyone tells you to stock your freezer and I just thought that was because some people had other kids to feed. I did stock our freezer, but I should have stocked it more! While you're given meals, it's typically all at once and you have guests to feed as well while they meet your new little one. I didn't realize the hormones your body goes through breastfeeding. They did not tell me that in my breastfeeding class. The first month of breastfeeding I got nauseous each time I nursed and I had no appetite for food. Nothing sounded good, and yet there I was forcing down oatmeal so I could keep up my supply. I took to Snapchat and asked y'all when I would want to cook again. So many of you said it took about 3 months just combined with exhaustion and hormones interfering with your palate. You were right! I'm back to loving being in the kitchen, but our freezer stash was near empty by week 3. Next baby, I'm making every single kind of lasagna on Pinterest. I found that those were the best for thawing out and always tasted great even with my finicky taste. If you want to help a mama stock her freezer, try that! If you bring a new mama a meal, I also suggest asking if she wants it later on down the road. Sometimes new moms are brought so many meals right after baby is home and they aren't able to eat or freeze them all.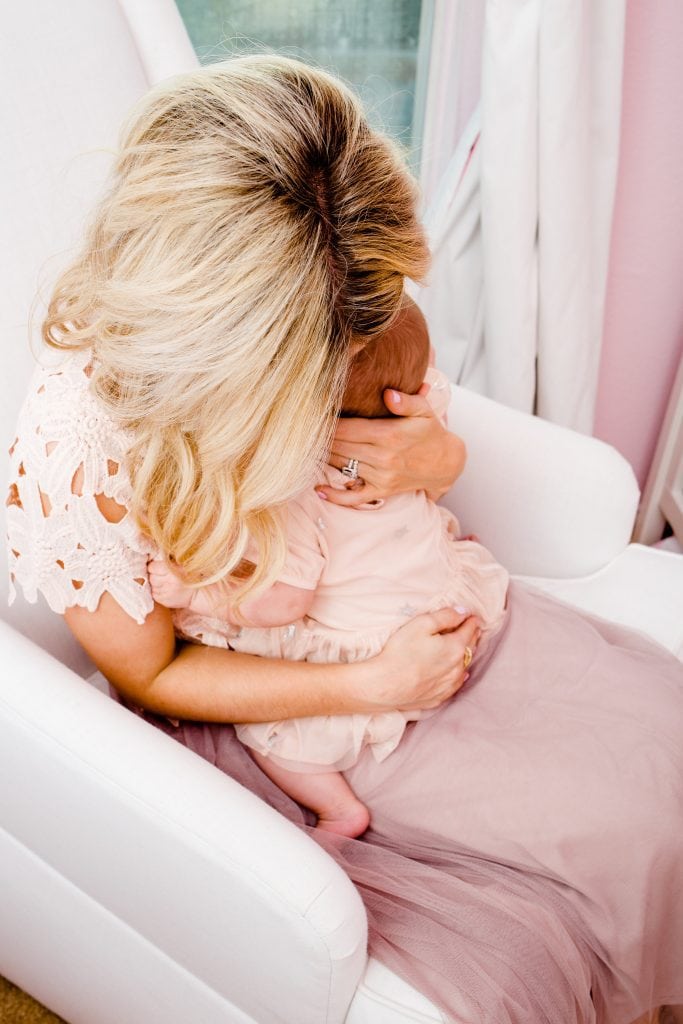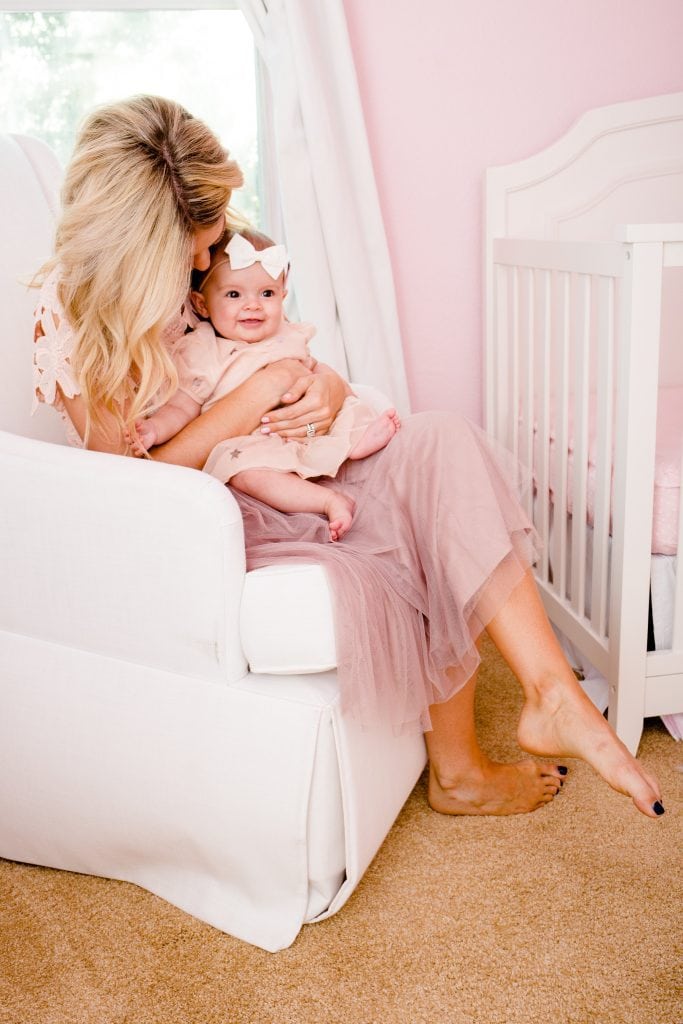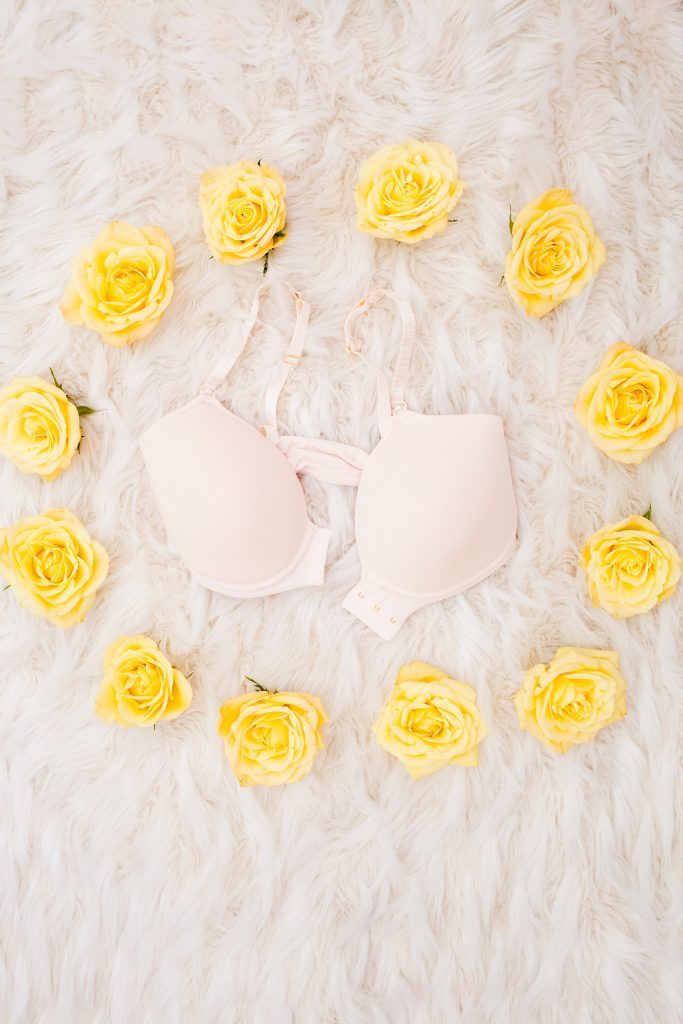 2. Invest in Bras
How you feed your child is incredibly personal and every baby's journey is different and quite frankly, unpredictable. You may plan to nurse, you may plan to supplement, you may plan to formula-feed, you may plan to exclusively pump. Heck, you may not even know how you plan to feed your baby or other factors may set in once baby has arrived. I personally have had to supplement [and still do] because I was on antibiotics for 3 weeks and had to pump and dump for a month. Who could have predicted or planned that?! Three days after I gave birth my Lupus flared up and I actually see my doctor in 2 weeks to discuss medication options. I honestly never thought that would happen and if I am on medicine, I can't nurse. But on the other hand, Maxi has been such an easy baby to nurse. She never had issues latching or taking a bottle. Through a bout of mastitis and a round of antibiotics she took to any bottle or any form of food like a champ. None of that has anything to do with me as a mother, it's just proof you can't predict life, but I've learned you can prepare. This is something I really failed to do before Maxi arrived. Throughout pregnancy, postpartum, nursing and I'm sure weaning, you go through many different types of bras. I didn't realize just *how* much your body changes and just *how* much the proper nursing bra helps. At first I got some that unclipped on the straps, but then that doesn't really work for me when it came to pumping. Next, I tried bras designed for pumping. Those didn't work with my clothing. Then, I got cami ones that were great those first few weeks at home….but well, then you leak in public. And I always forgot nursing pads! Those bras also always fell apart in the dryer and Paul would say, "You know you can get better bras…right?" At about 3-months Maxi went through a phase where she would snack [and she still does] and I wished my bra had a front-closure because the little clips were frustrating to re-clip every 5 minutes. It took nearly 4 months to find the right option and I think a lot of that is due in part to all the stages you go through in motherhood. When I first came home from the hospital with her I couldn't ever imagine leaving the house again while breastfeeding. Then you get the hang of it and then something else changes. You may go back to work, your old clothes may start to fit and the one bra you loved [like my cami ones] don't work. I'm really excited to have partnered with ThirdLove today to share their new line of nursing bras that carry you through every stage! From cluster feeding at home to pumping at work or wearing a fancy dress on date night, I've tried these bras every which way and I love them. Mine is in the soft-pink shade and it pairs seamlessly under my white tees! They have the traditional clips on the straps, but then also connect in the front so you're able to easily pump at work. You can get their bras in wireless or with a wire, and I went with wireless for comfort. Another great factor is the fact they have half sizing. A lot of nursing bras I tried just came in S,M,L. I found that to be ridiculous, because I don't believe nursing mamas only fall into 3 categories for proper fit. My other favorite part about these bras is the fact they are so beautiful. Most nursing bras I tried had such thick straps filled with numerous plastic hooks. I felt anything but feminine. These bras have a silk detail on the strap and they look like a normal bra. While shooting this, my photographer [who isn't pregnant or a mom] said she honestly wanted to buy one. I laughed and assured her ThirdLove has bras that aren't maternity as well.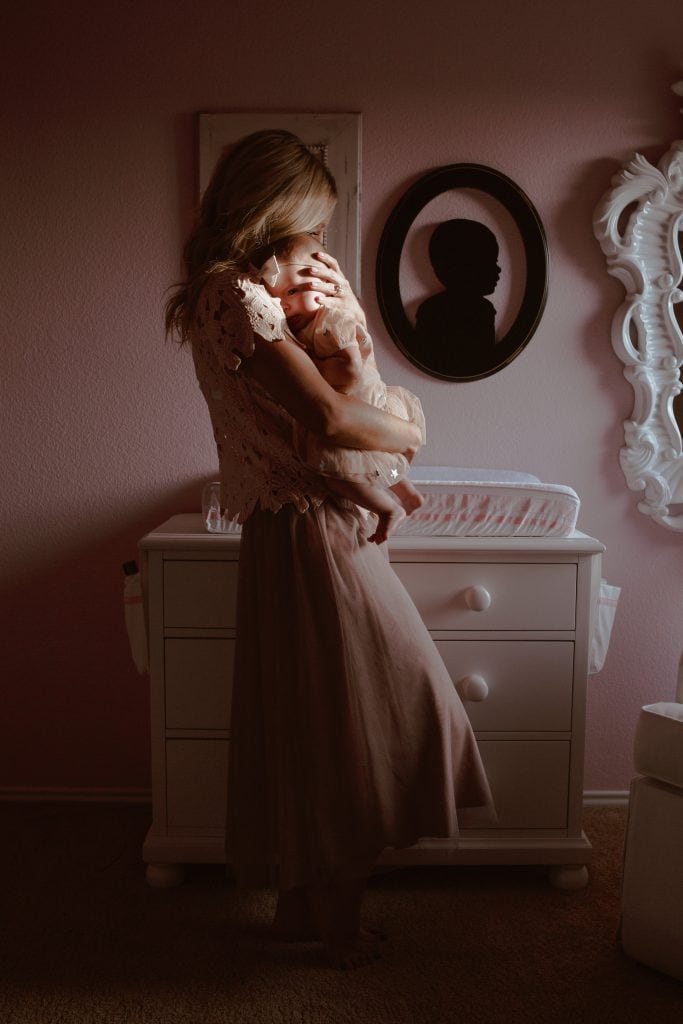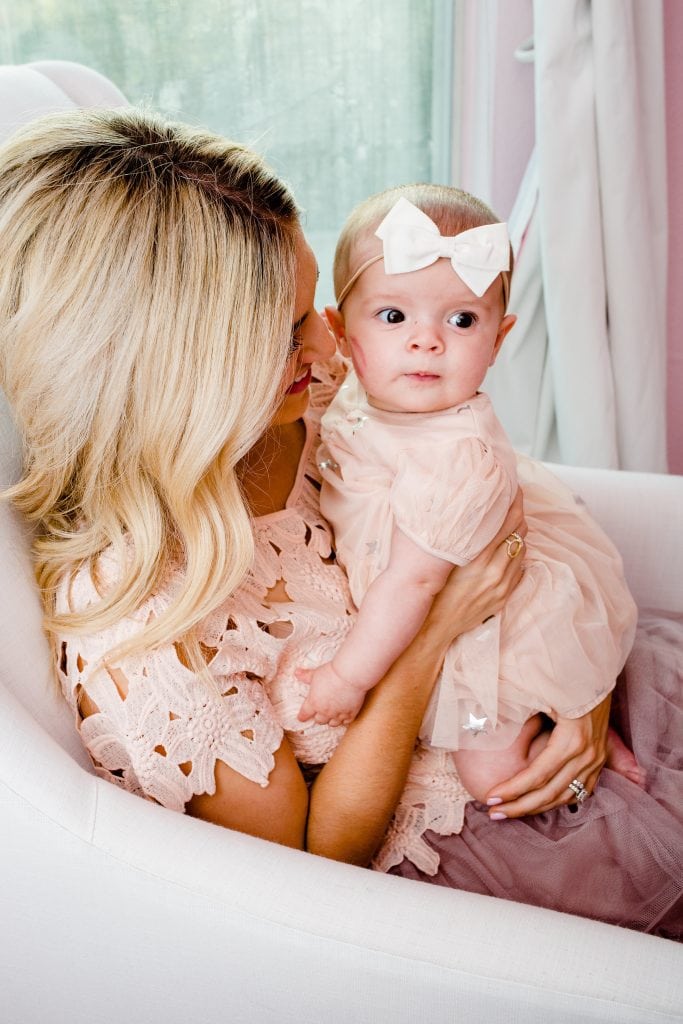 3. Pre-Write Thank You Notes
If you are the Queen of the South please don't slap my hand just yet! I'm not saying skimp on thank you notes or don't give them the proper amount of attention. I'm saying that when you have a baby and you get home from the hospital, you're juggling meeting this new person, getting the hang of however you feed your baby, hosting visitors and oh yeah, just letting your body heal from one of the most physically strenuous events it could experience while coherent. We'd have visitors leave at 10 p.m., I'd finally get Maxi to sleep, realize I had to feed her in an hour and a half and the last thing I thought to do was write thank you notes. Make a little station of them by your bed and just write one a day! Get cute stationary, and pre-write a little bit before baby arrives.
Dear [leave this part blank],
Thank you so much for taking time out of your day to come and love on our sweet little girl! Maxi loved meeting you and I'm so excited for her to have you in her life. We are so grateful for the wonderful meal you made. It made this new-mama life a little bit easier.
[Then leave the bottom paragraph blank so you can thank them for the exact type of meal or any gifts they may have brought by.]
xo,
Katey, Paul & Maxi
By doing this it just takes a few minutes each night to add in your thanks and top with a stamp!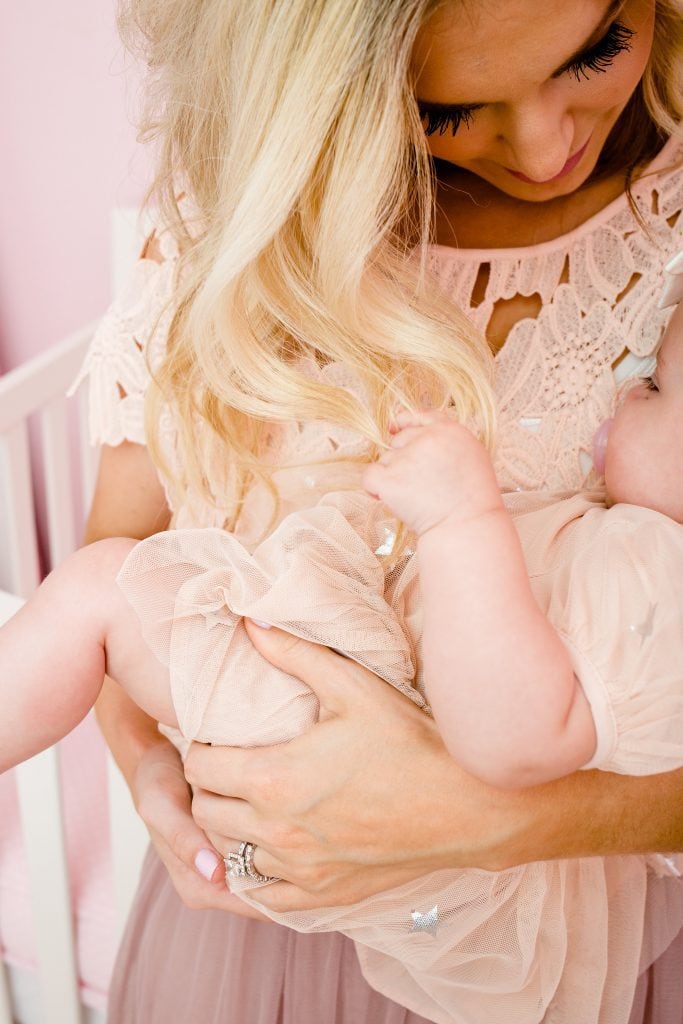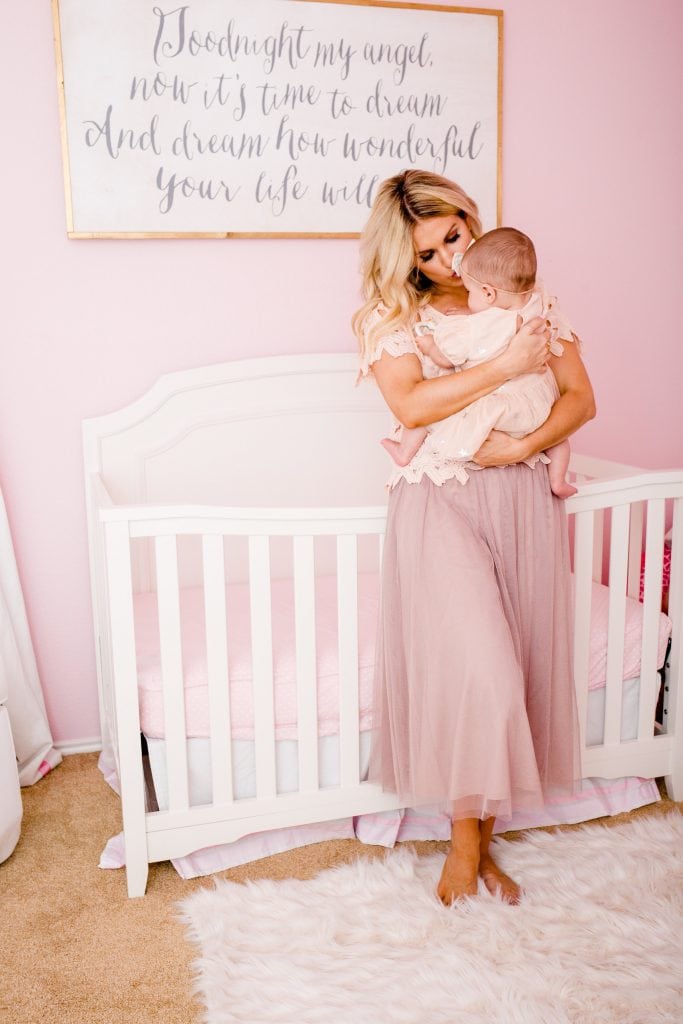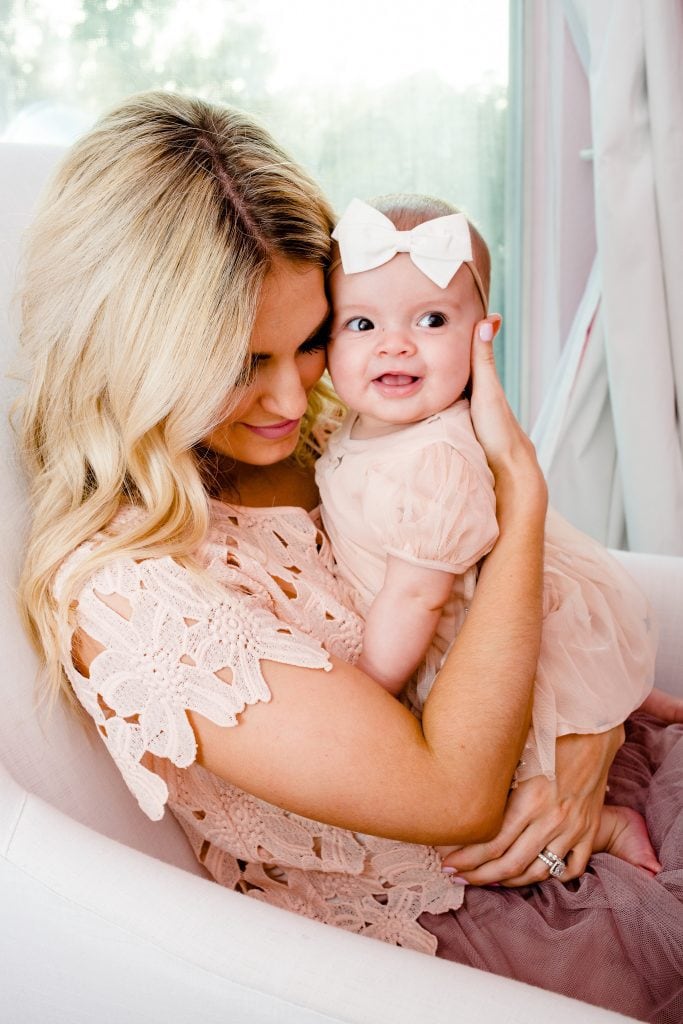 4. Ask for Cleaning Help
If you're anything like me, you may be shocked at your home when baby is a few weeks old.  I looked around and would see my breast pump dangling off the kitchen table, sheets that needed to be washed, paper towel rolls that were almost empty and burp rags galore. The one thing in life that automatically helps me feel better is a clean home. My greatest tip is to treat yourself to a cleaning service once baby arrives or ask your mom, sister, cousin, bestie to help! I finally had to swallow my wife pride and ask my mom to help. Paul is a HUGE help around the house and I can't brag on him enough for all he did to take care of it while I was healing. But he was also balancing work and helping me with Maxi. My mom came and helped with laundry and deep-cleaning once a week and it was the greatest gift! Next baby I'll definitely just ask my sister or mom for help up front. I wanted to do everything myself for Maxi and it honestly just made me more tired and really delayed my healing process.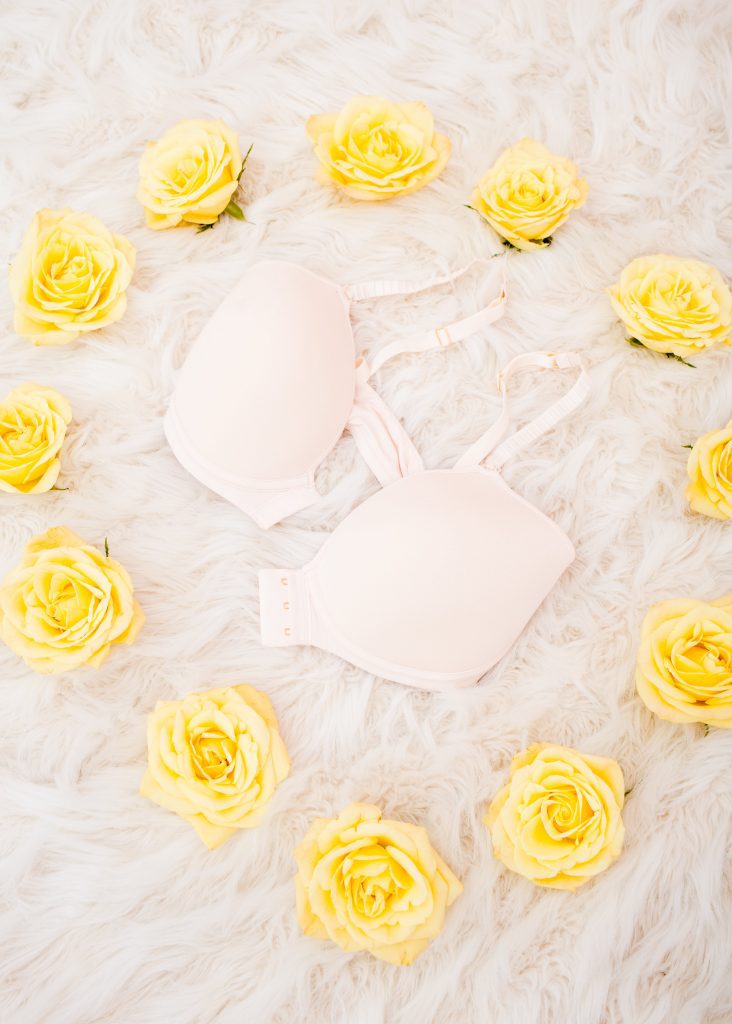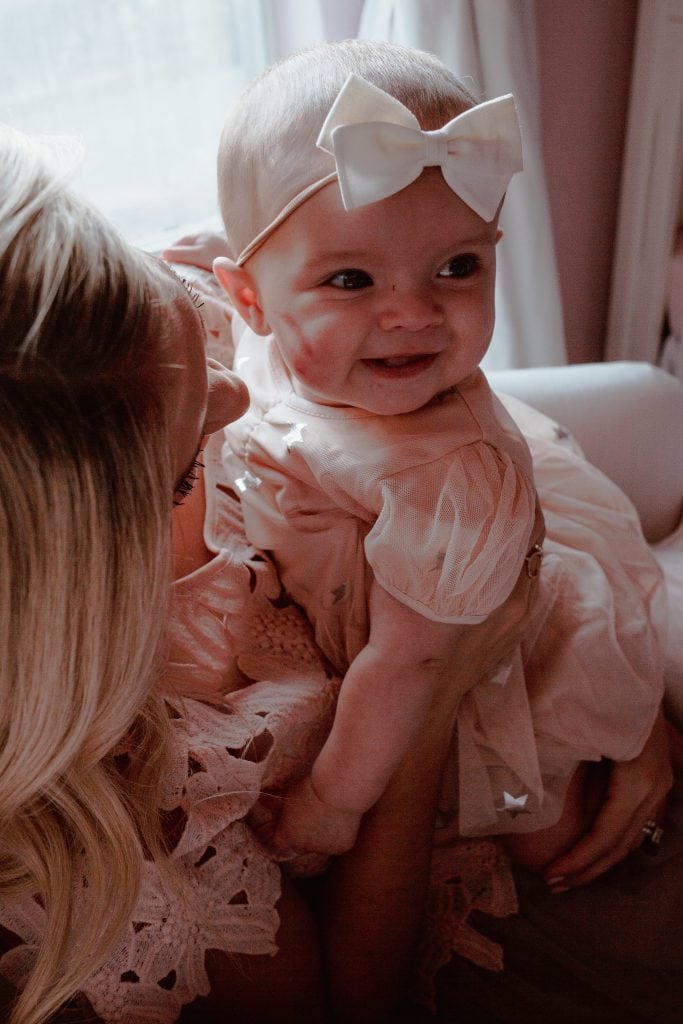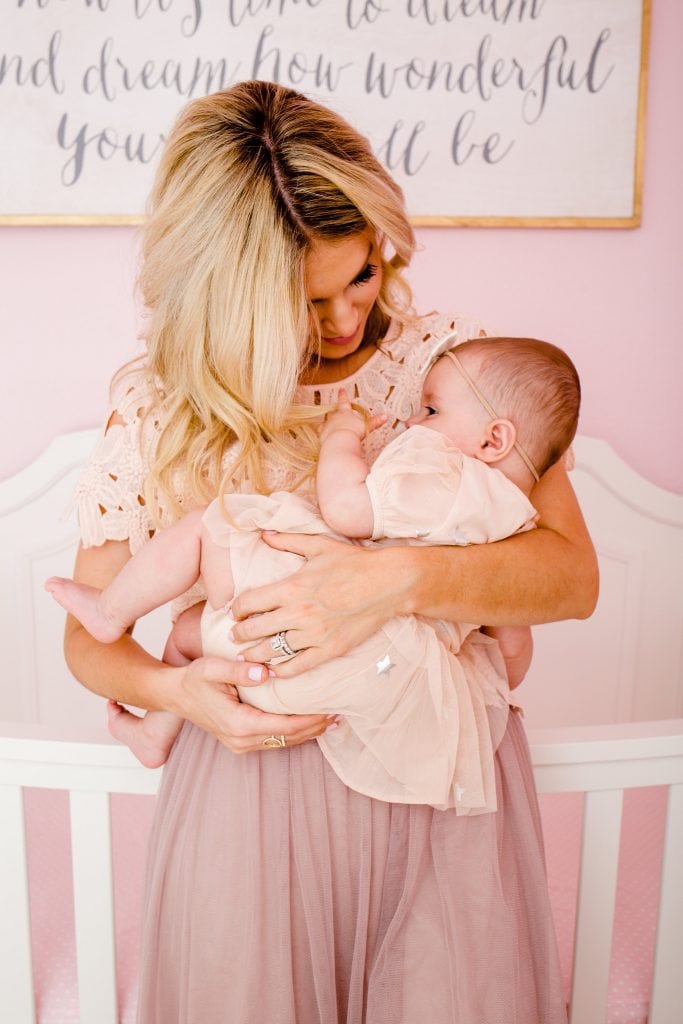 5. Re-Organize Your Dresser Drawers
Take one drawer in your dresser and pre-make little outfits for lounging at home/breastfeeding/hosting visitors. I was so sleep deprived that when someone said they were coming by I literally didn't even know what to throw on. Want to hear something embarrassing? I didn't prepare for postpartum clothing. When Maxi was 4 days old I FAVORED t-shirts from Target. Oh yeah. I favored shirts. Is that a low point or a high point? I'm not sure, but just prepare better than I did. I'd also prepare a few soft-waisted outfits if you do end up having a c-section. Get some comfy joggers, a loose v-neck tee [easy to nurse if you do nurse!] and a ThirdLove nursing bra and stack them together. Create a few outfits you can easily throw on throughout the week and this way you aren't rummaging through your drawers for leggings that won't rub on your c-section incision or tops that will be easy to nurse in.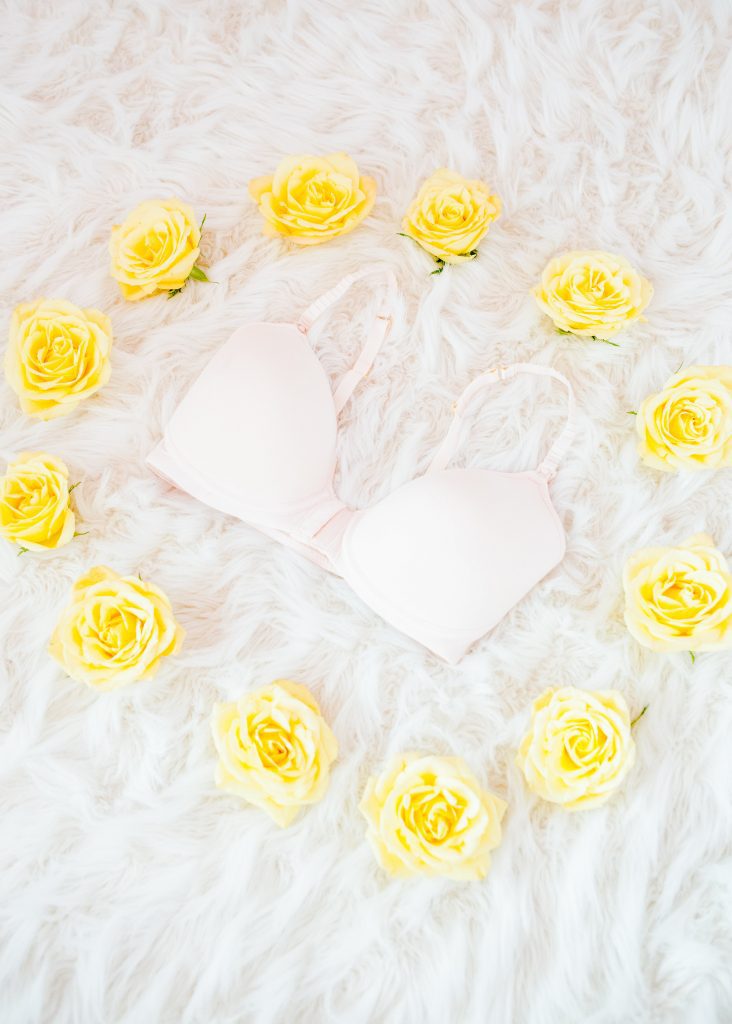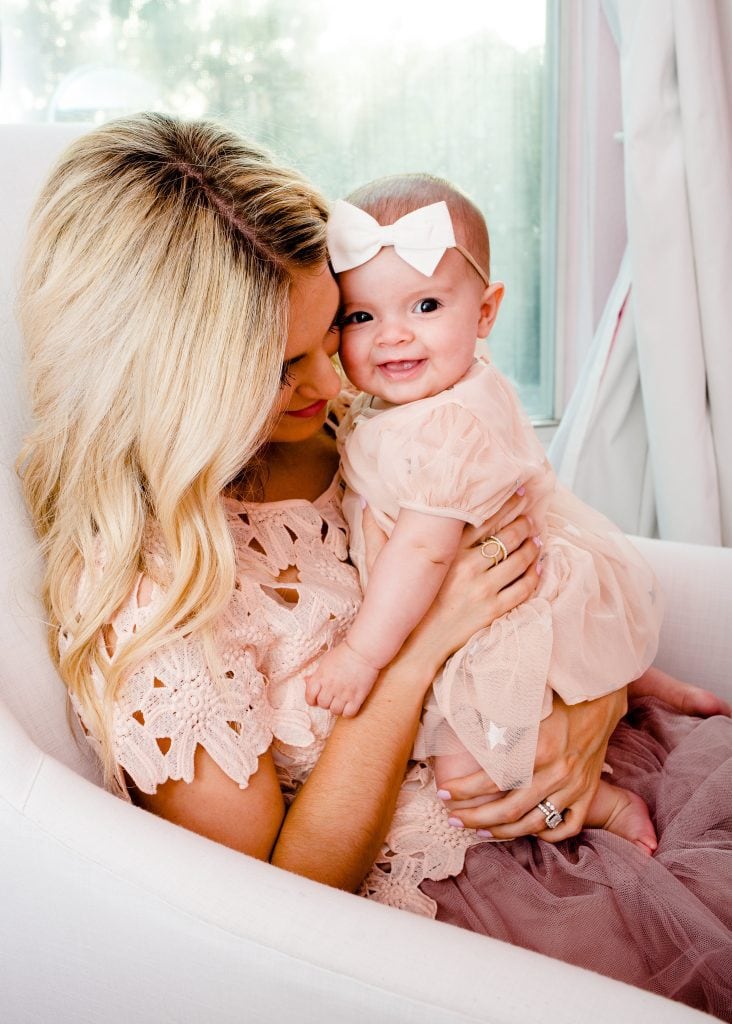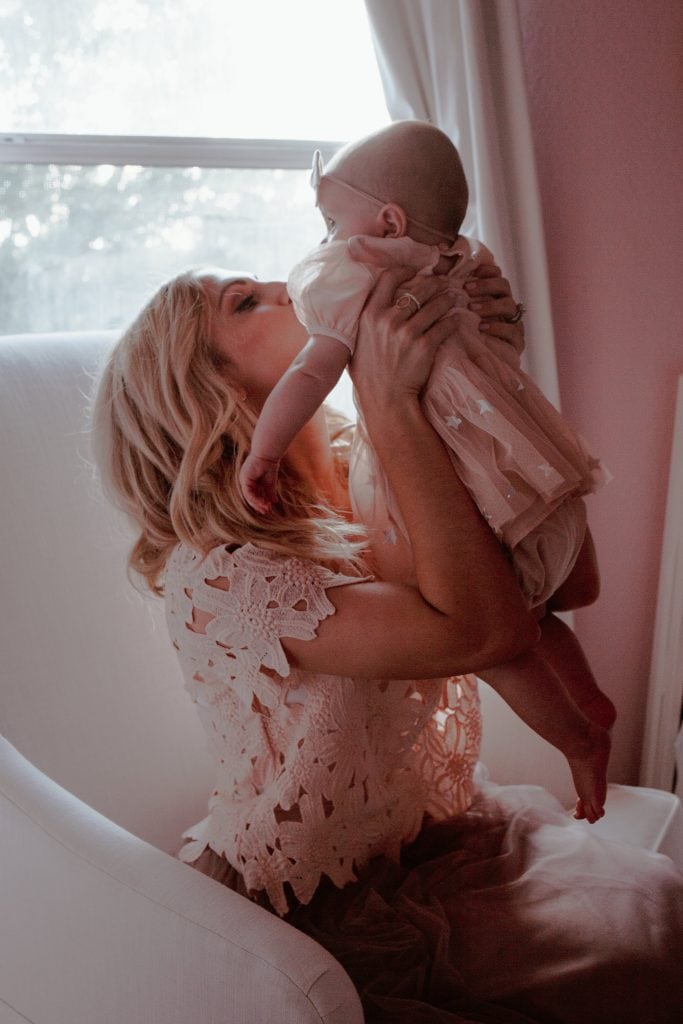 I hope these small, yet useful tips can benefit you or a friend or maybe a future situation. But whether you're packing your hospital bag or not, I have partnered with ThirdLove to gift a lucky girl! If you head to my Instagram later today, I'll be partnering with them to give a reader a $150 gift certificate. If you aren't a mama-to-be or nursing doesn't apply to you, they have some of the most beautiful bras I've seen. I'm obsessed with this lace option and these are the best strapless bras! You can take their fit finder quiz here to figure out the best bra for your body before you purchase. If you are in need of nursing bras, this could help you stock your drawers with little outfit sets.
I'd also love for the comment section in this post to be of use to mamas. If you have an easy tip that made bringing home baby more smooth, please share! I want this to be an encouraging post where we can all find tricks to help.
Thank you so much for reading today! I hope you have a wonderful weekend!


Top: Gianni Bini [old] | Skirt: Garnet Hill | Maxi's Dress: Stella McCartney [old] | Bra: ThirdLove [c/o]
In partnership with ThirdLove. As always, opinions are all my own.