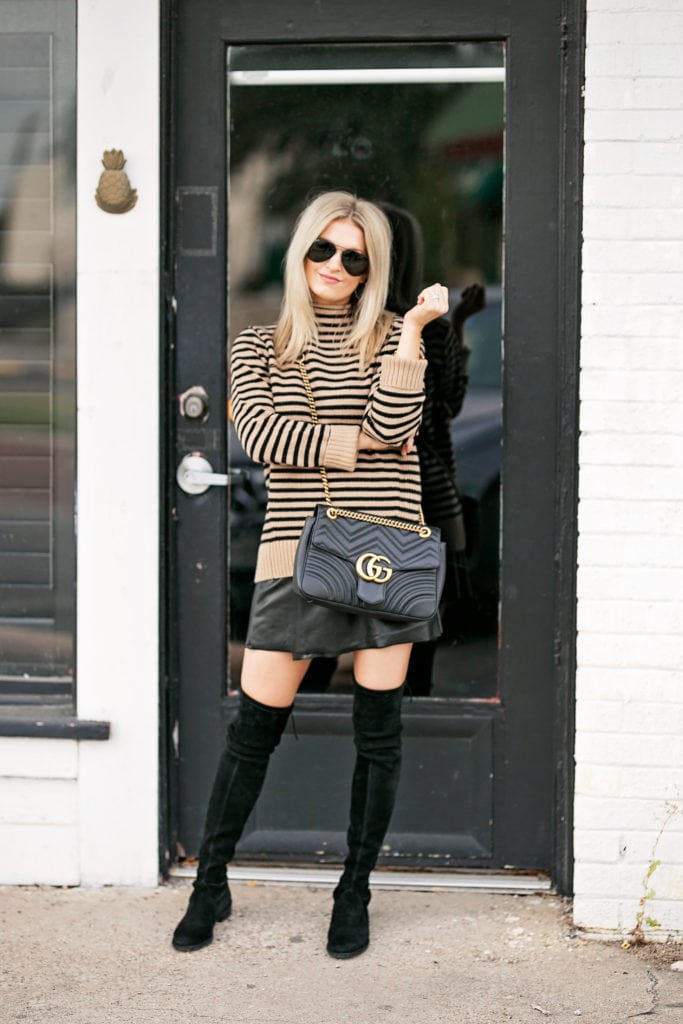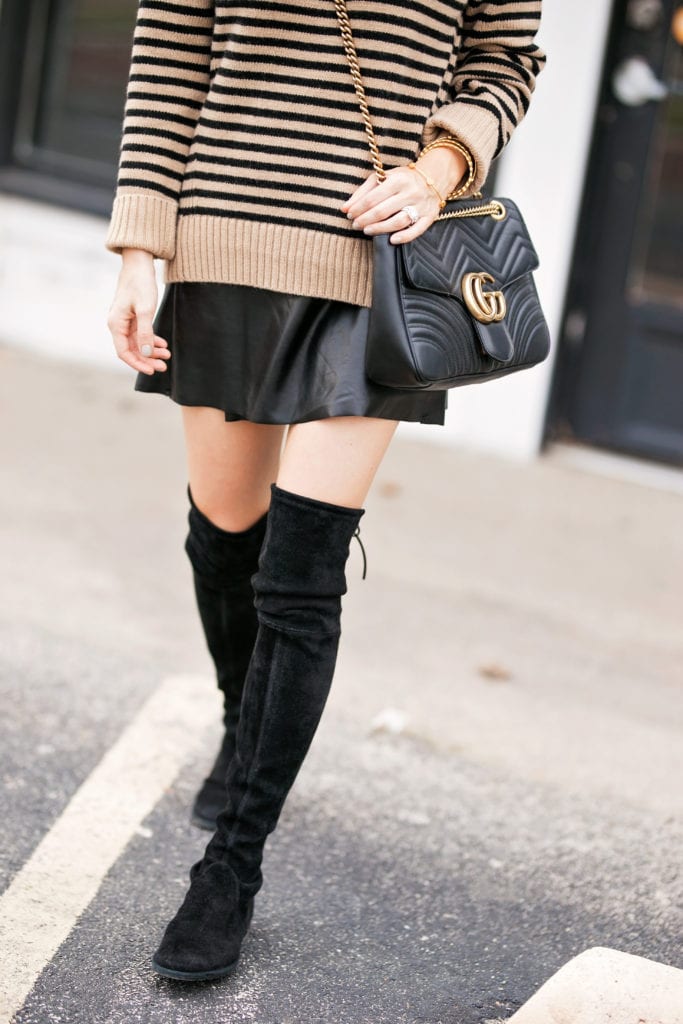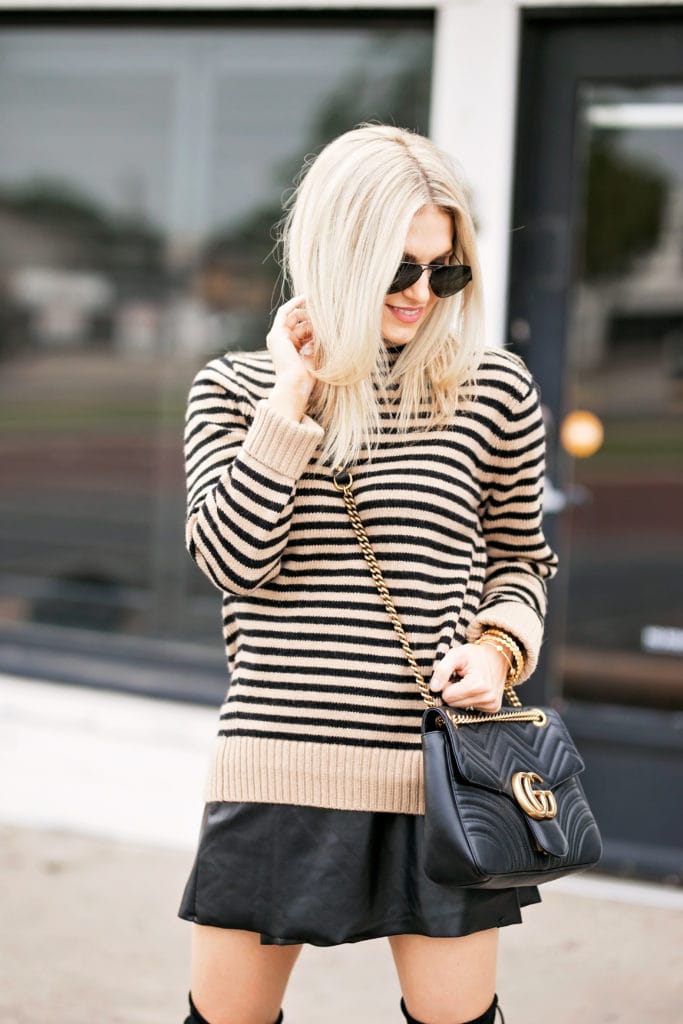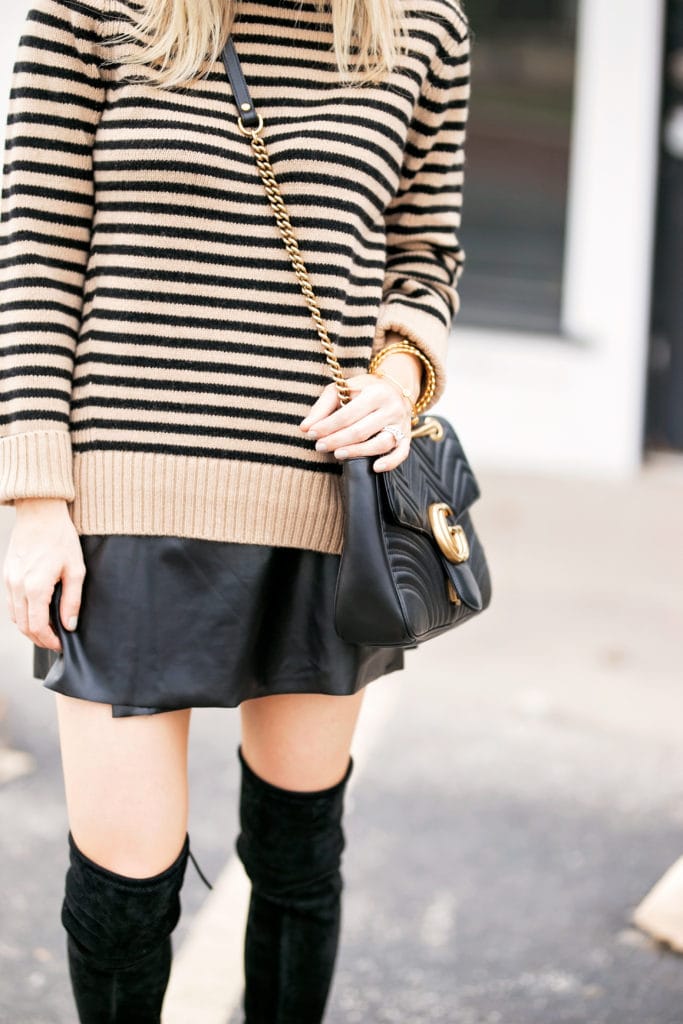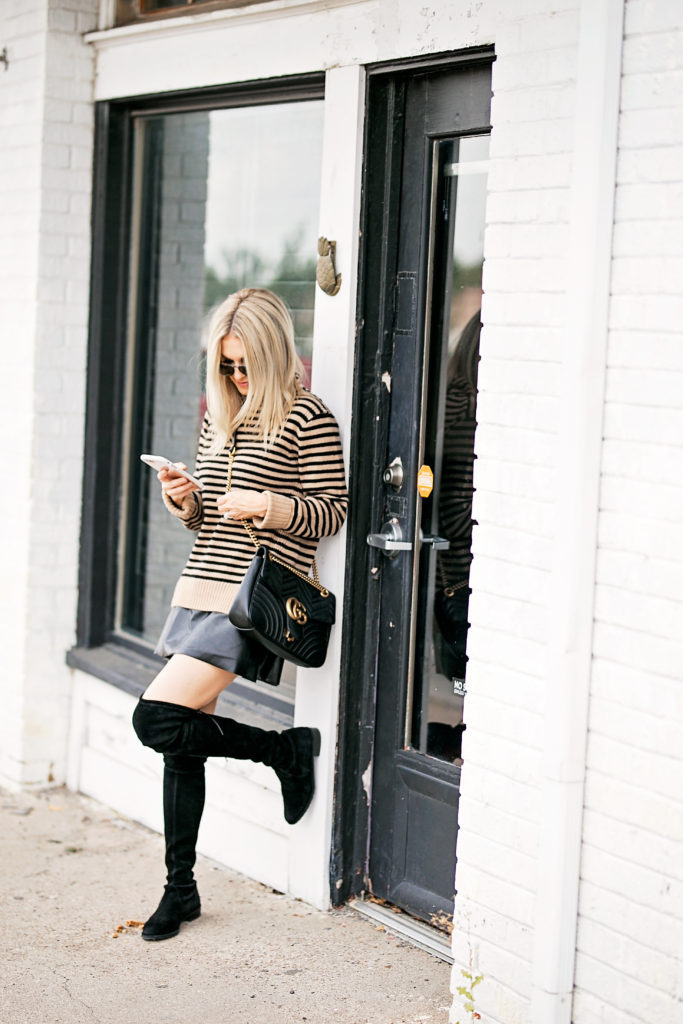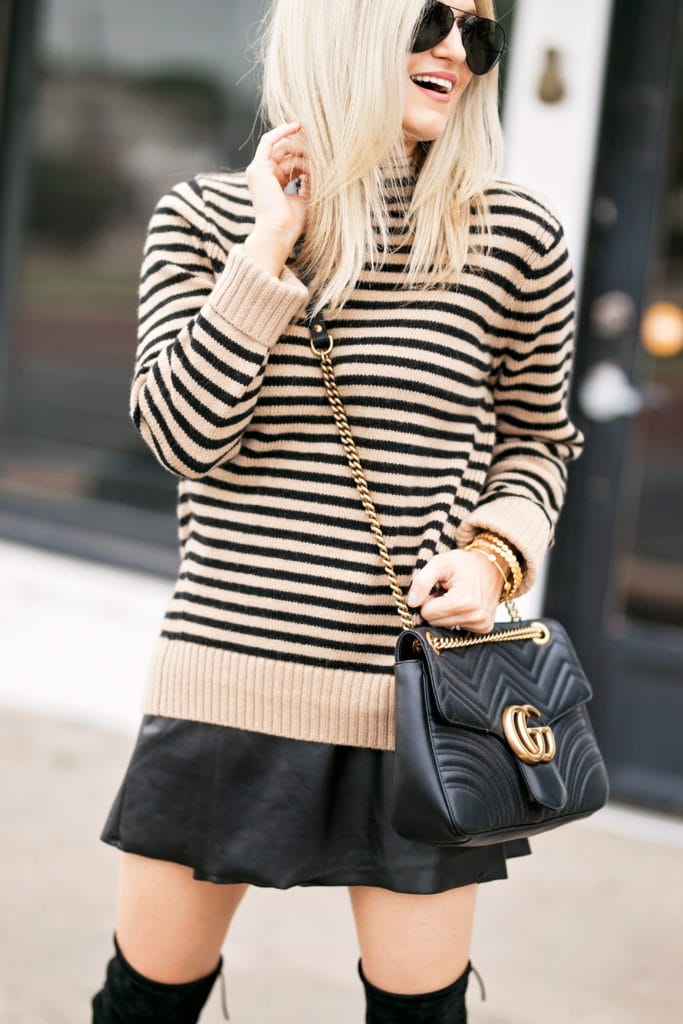 Sweater: J.Crew | Skirt: Kerrently [c/o] | Shoes: Stuart Weitzman, Similar | Bag: Gucci | Sunglasses: Ray Ban | Lipstick: Soar | Bangles: Julie Vos
---
I apologize for the delay in this post this morning, but it's with good reason! My friend, Courtney Kerr, just launched her collection Kerrently for Privilege. It JUST launched [like a few minutes ago] so go browse, peruse, shop and enjoy! Everything in this collection minus a jacket is under $100.
I'm styling the faux leather mini in an easy casual way you can wear around town for the weekend. It runs true to size! My plan was to style this skirt in a dressier way for a date night and then my sister borrowed stole it. So if anyone at her school wants to retrieve that from her dorm room that would be great. ha! I kid! I kid! She's actually training for a half marathon right now and is coming home this weekend to do a long run with my dad, so I'll convince her to bring it back. Speaking of her half marathon I'm so proud of her! She's a big runner and I'm really excited for this race because it will be great weather for Maxi and I to go cheer her on. I mean if I walk around cheering with Maxi in the ergo baby for 2 hours that's BASICALLY the same as running a half marathon- no? 😉
But back to this collection! I was thinking about how incredible it is in 2017 that we are given so many powerful platforms [specifically through social media] to take our businesses in many directions! Lots of bloggers partner on clothing collections, write books, create podcasts, etc. And I know with certainty that of course this doesn't just apply to content creators.
So today, I want to get to know YOU and YOUR career!
Please spill!
1. Your current job 2. What you would do if that weren't your job- maybe it's a spin off like this clothing line or maybe it's totally different!
I'll break the ice.
I'm Katey McFarlan and I am the content creator for Chronicles of Frivolity. I create an online publication for women and thoughtfully share brands and products I believe will help make their life a little easier. I'm also a full-time personal assistant to my little one, Maxi. 😉 If I weren't blogging I'd love to work in interior design in SOME capacity- maybe a store?!
Your turn!