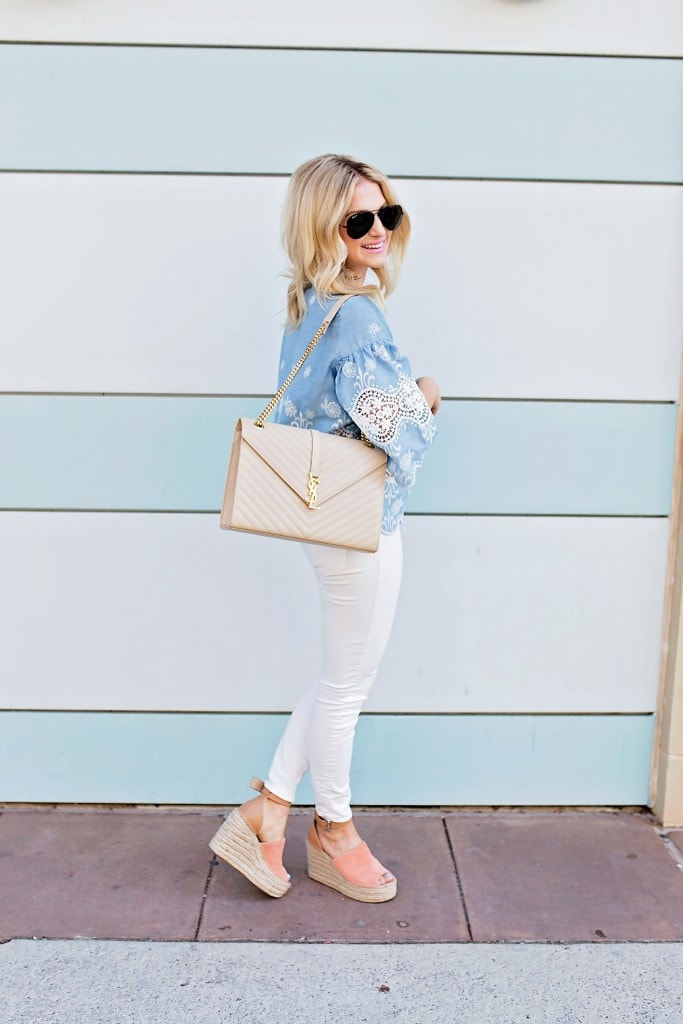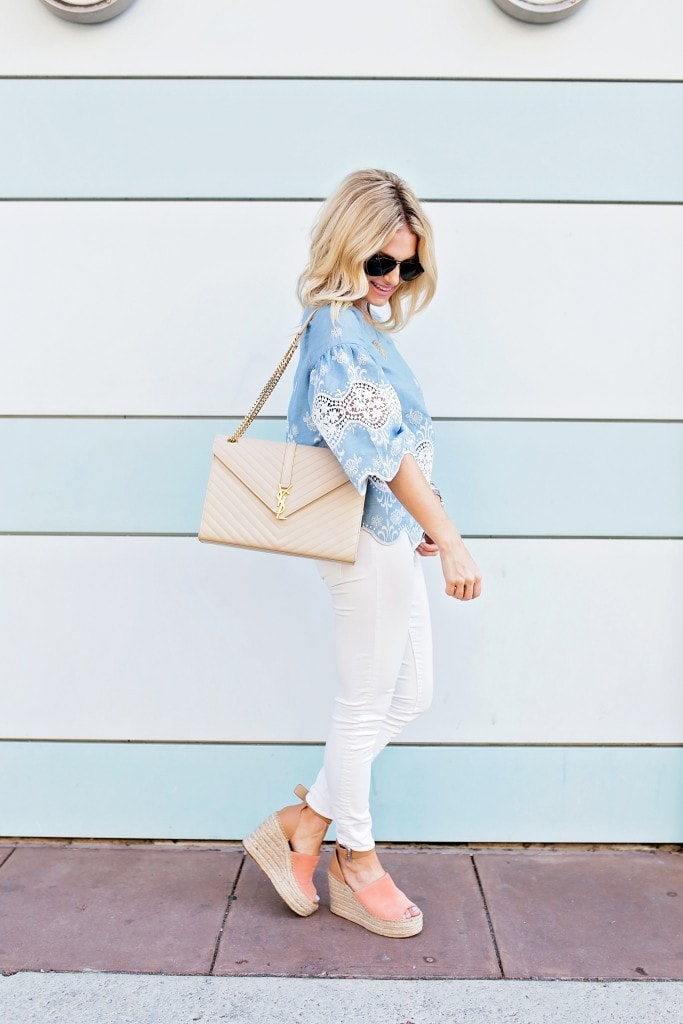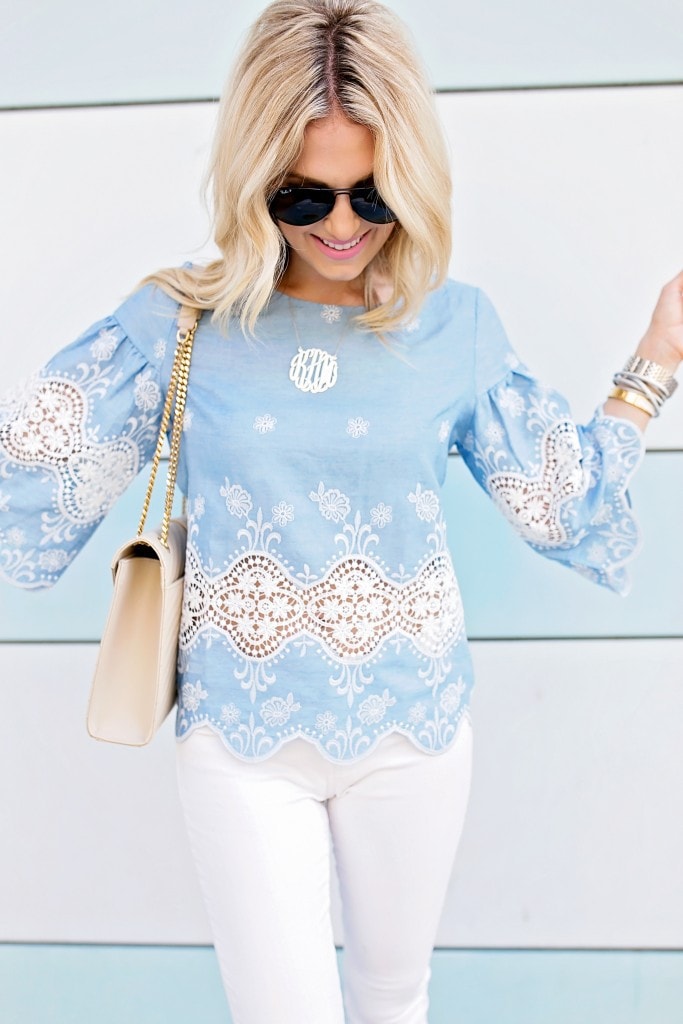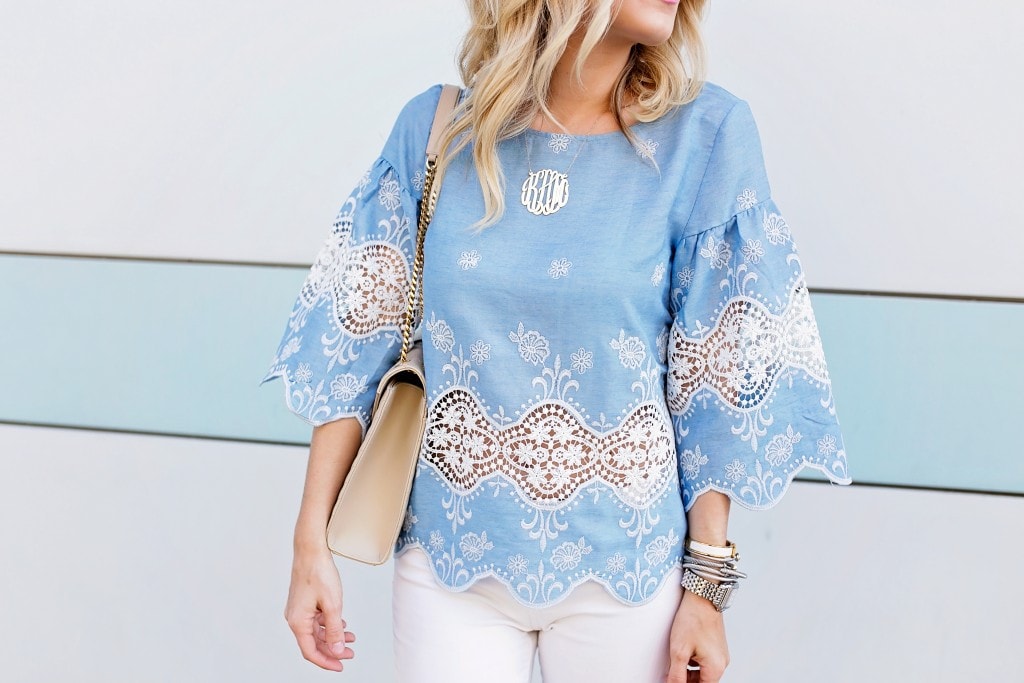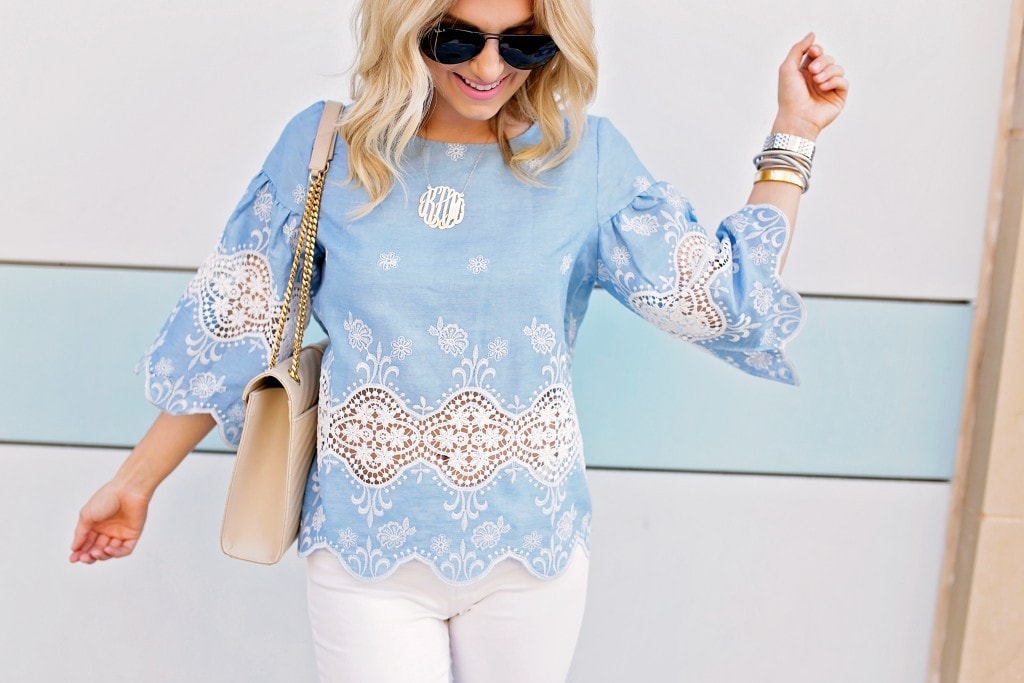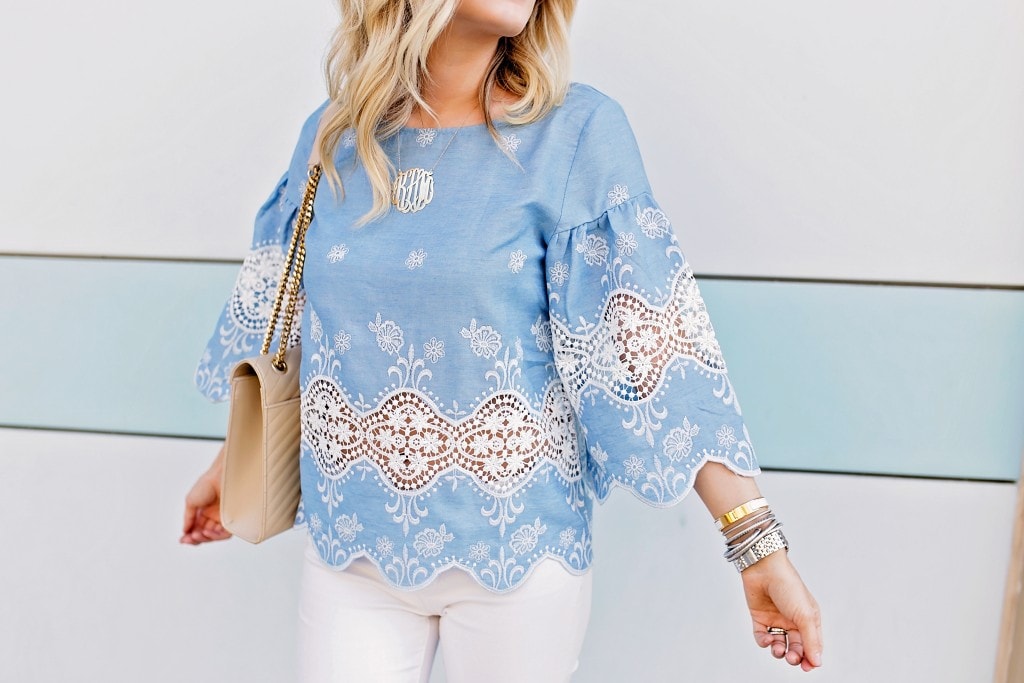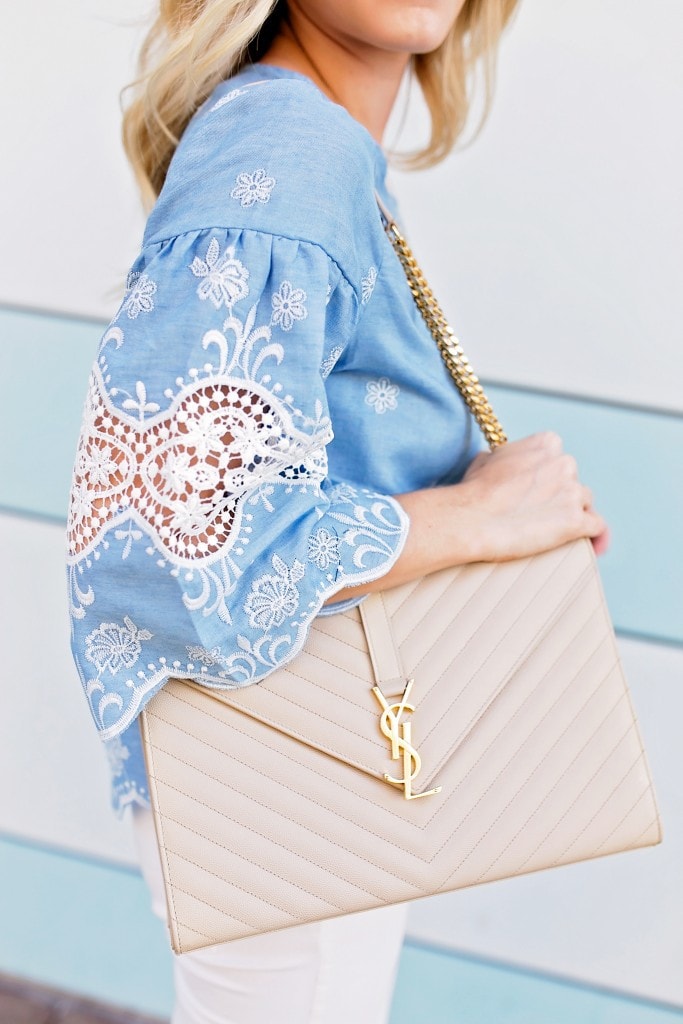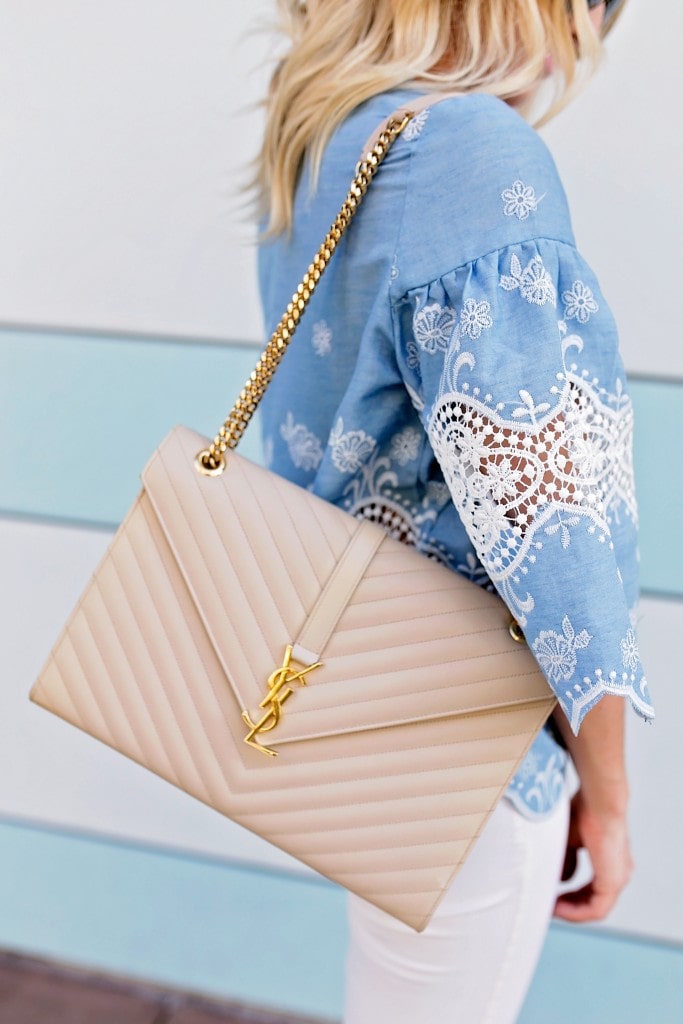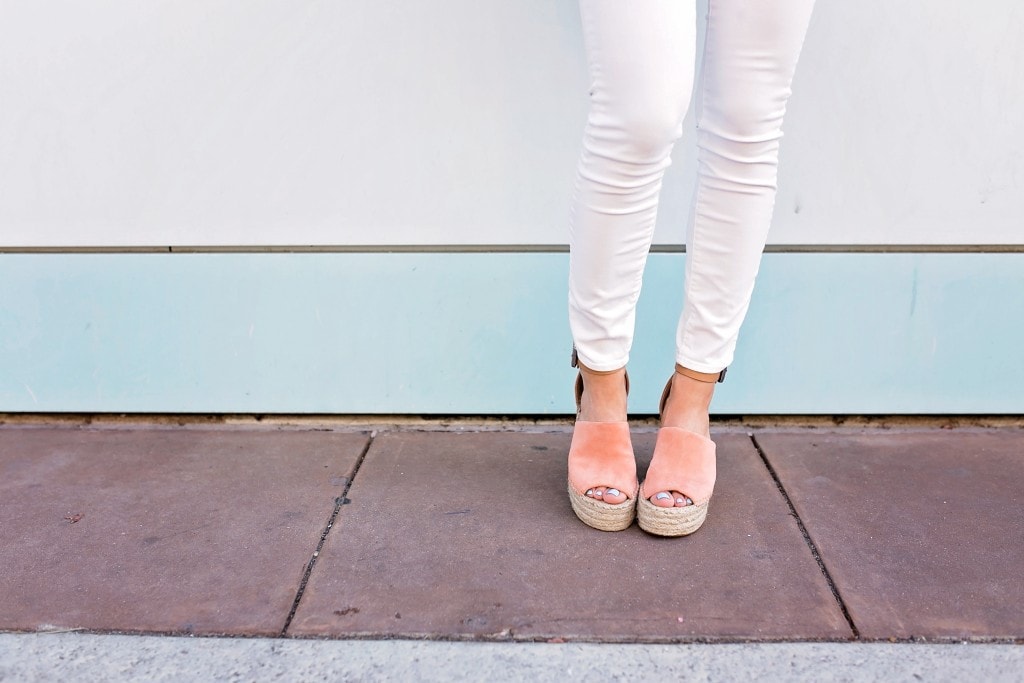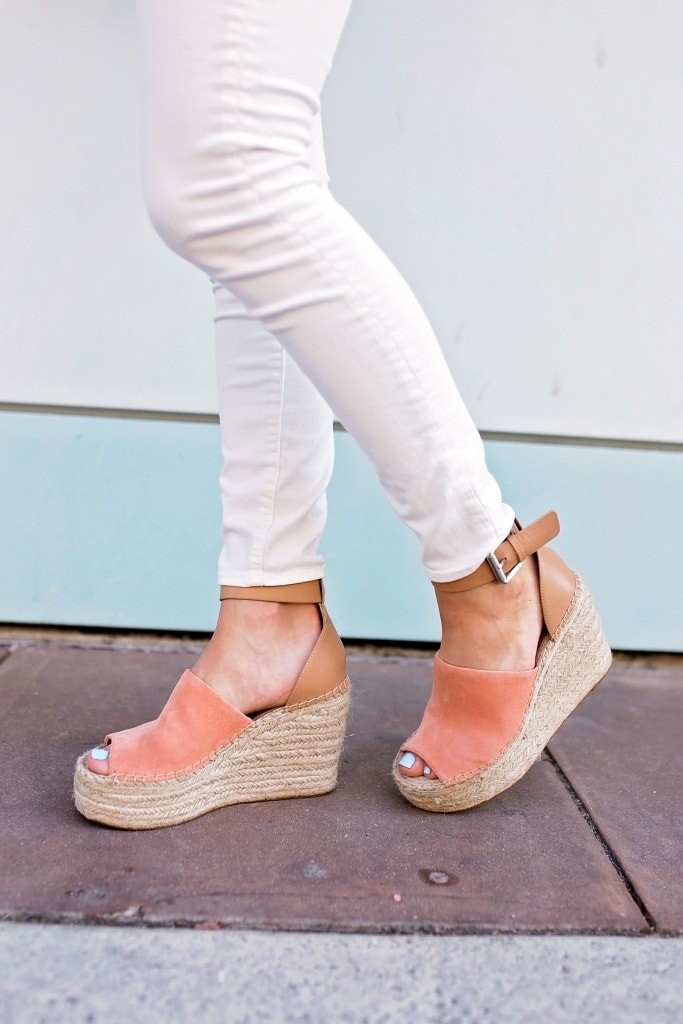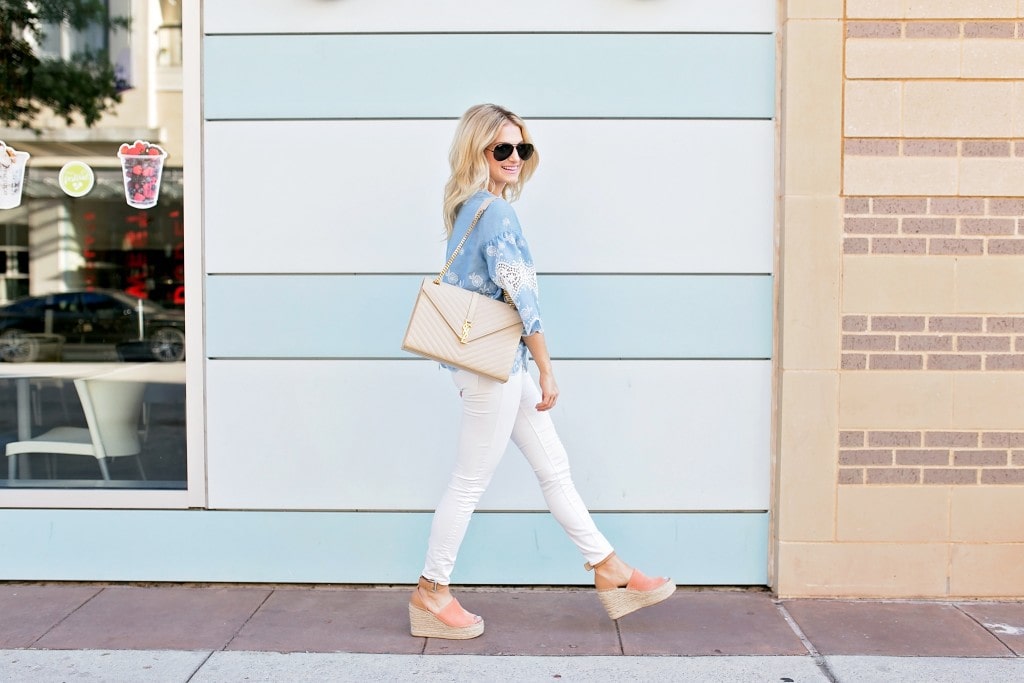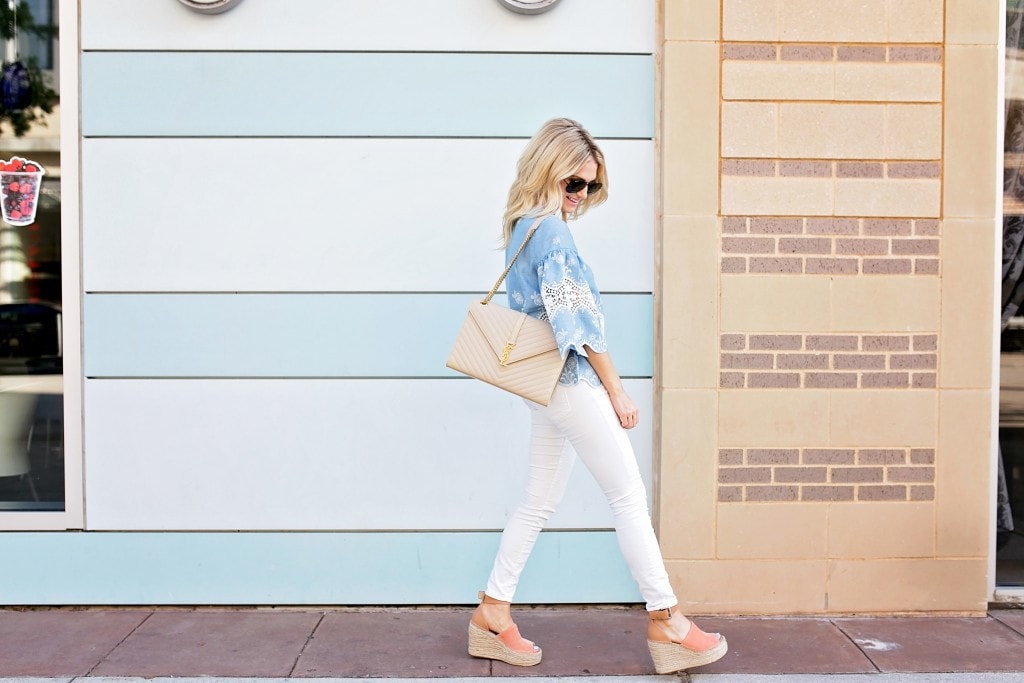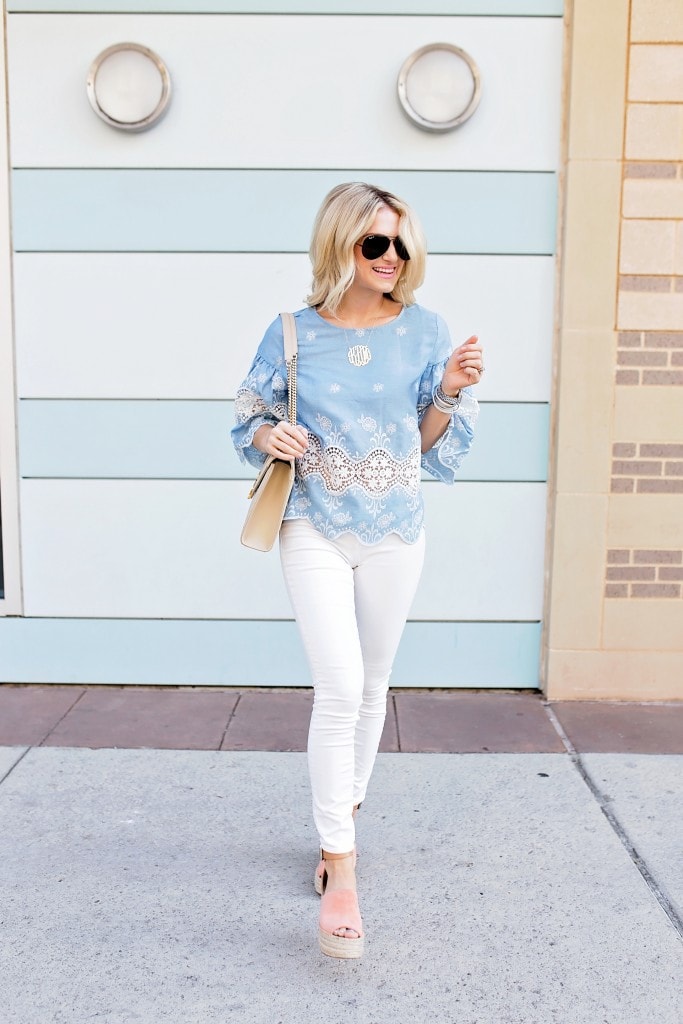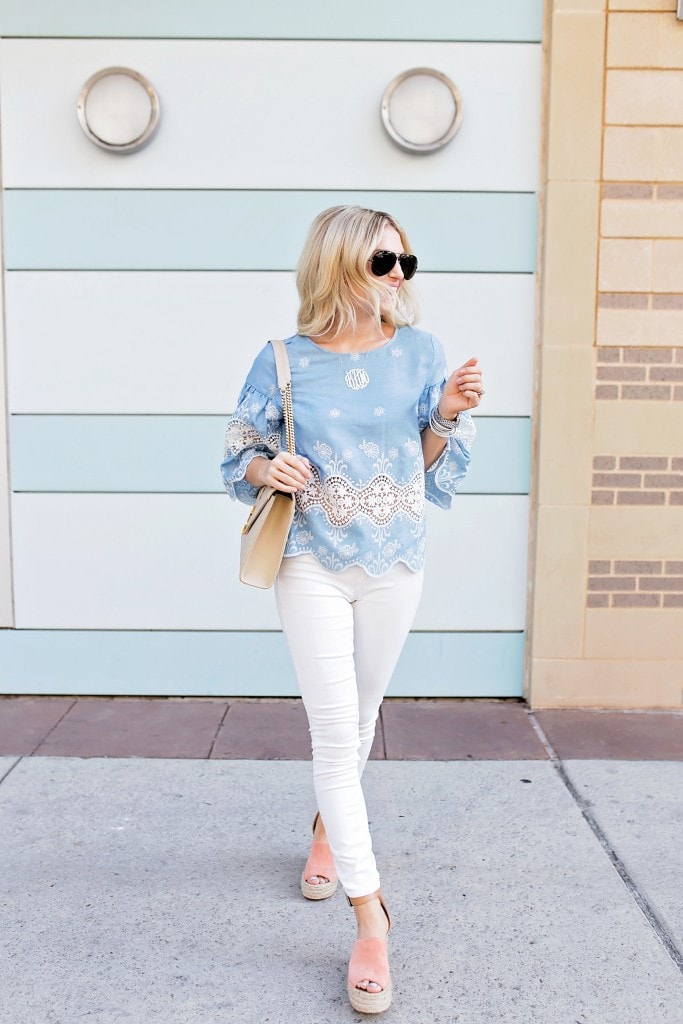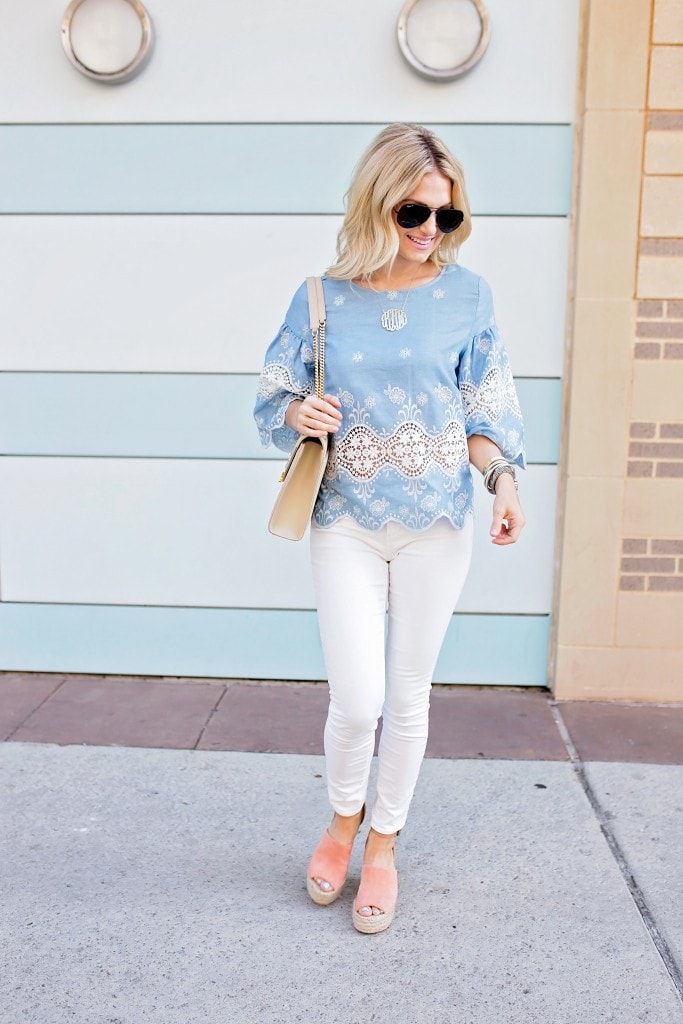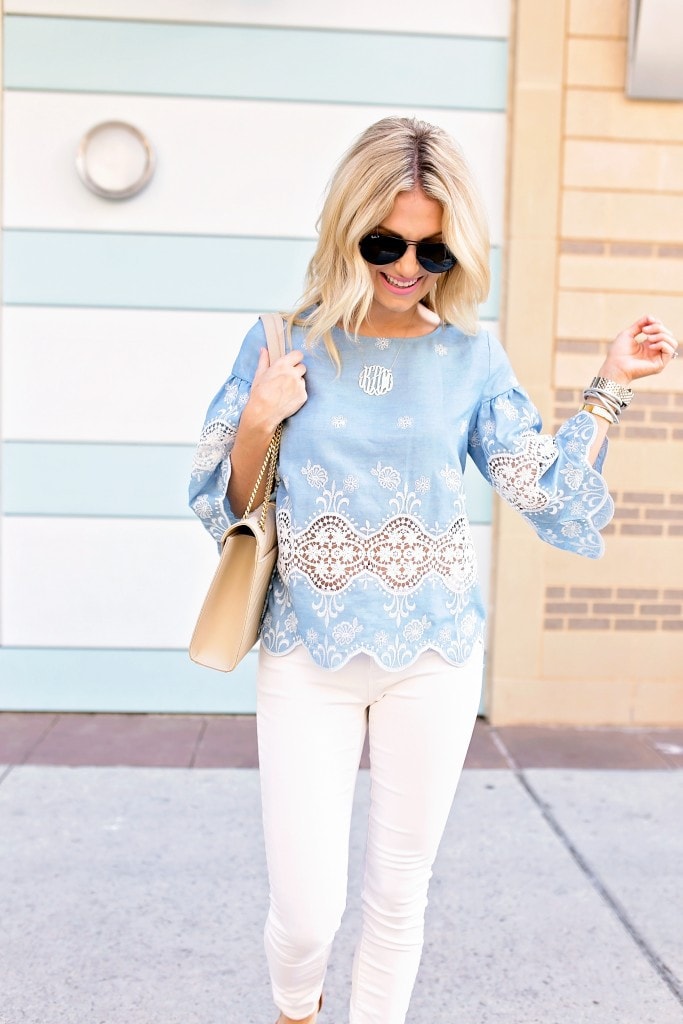 Top: Chicwish [c/o] | Jeans: Nordstrom [under $55!] | Shoes: Nordstrom, Similar | Bag: YSL, Dupe | Necklace: Similar | Lipstick: Nymph | Bracelets: David Yurman | Watch: Michele, Dupe
Photography by: Angie Garcia
---
If you live in Florida, you are a unicorn.
Yesterday, we went to take some blog photos early in the morning and y'all, I've got some big hair.
And I mean it in the least complimentary way to myself! haha.
Growing up, I was always so insecure about it! In elementary school kids would always say I looked like the blonde girl in the Junie B. Jones book, Lucille, [and I don't think she was a nice character!] because I had big blonde curls and a bow every single day. I would pray every single night to get stick straight hair that was thin! haha.
By the time I got to high school I would wake up early and straighten the mess out of it an hour before school. I shudder when I think back to all the damage it went through because 16-year-old Katey was NOT using heat protectant. #ICouldSlapMyself. But then college came around and you meet an array of people, and some girls have big hair with waves! And I accepted my hair and honestly, was so thankful for it. In our sorority, I was the one teasing hair before recruitment and before formals. Now I feel so bad that I spent half my life hating it because it's one of my favorite things! I love that I can just throw in some product, let it air dry and it's got volume for 6 days straight.
But yesterday that all went out the window.
We went to take some photos and within 10 minutes my hair was sticking to my head. It was flat. I mean the 9-year-old me would have been yelling, "HALLELUJAH" in the middle of Rosemary Beach thinking that the Lord himself came down to give me flat hair. But the adult me just thought, "Bless these women that live in Florida. They know all the beauty secrets! How are they so good lookin' in this humidity?"
I go in shops and restaurants and all the locals have perfect hair. WHAT ARE YOUR SECRETS, UNICORNS? WHAT ARE YOUR SECRETS?!
So either I need to make a Publix run and buy all the products you use or we will just ignore the photos on the blog next week because this chick's hair will be flat as a board! I guess you should always be careful what you wish for! 😉
But speaking of the heat and humidity, this top has been amazing! I wore it today to breakfast because not only is it a thin chambray material [AKA breathable] but it has lace cutouts that are so cute! Plus it is on sale for under $45!
I hope you have a blessed Wednesday!