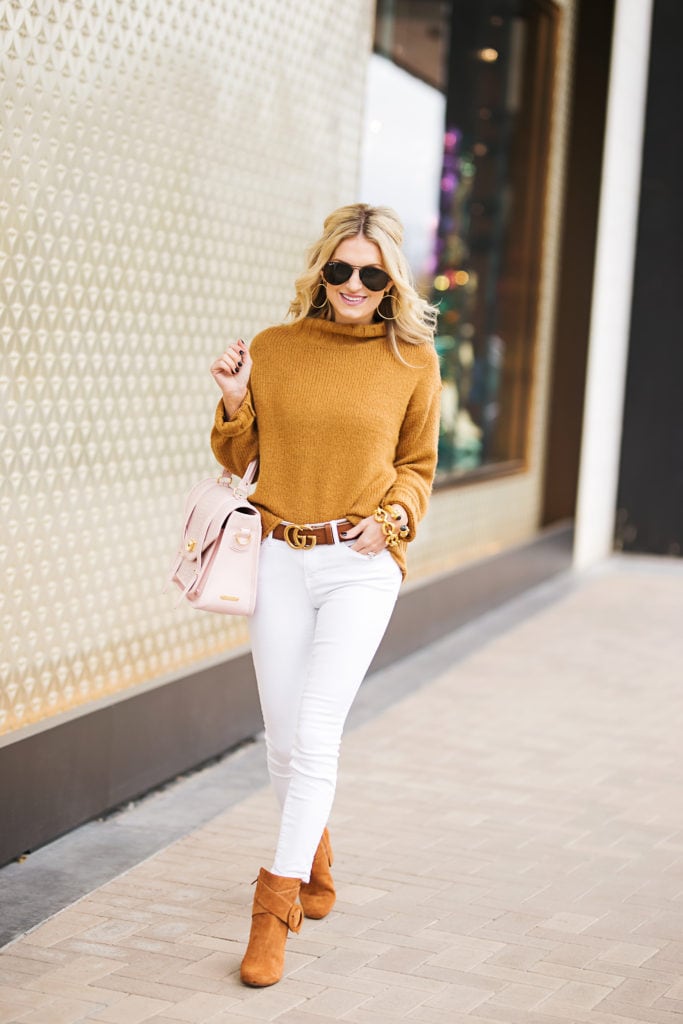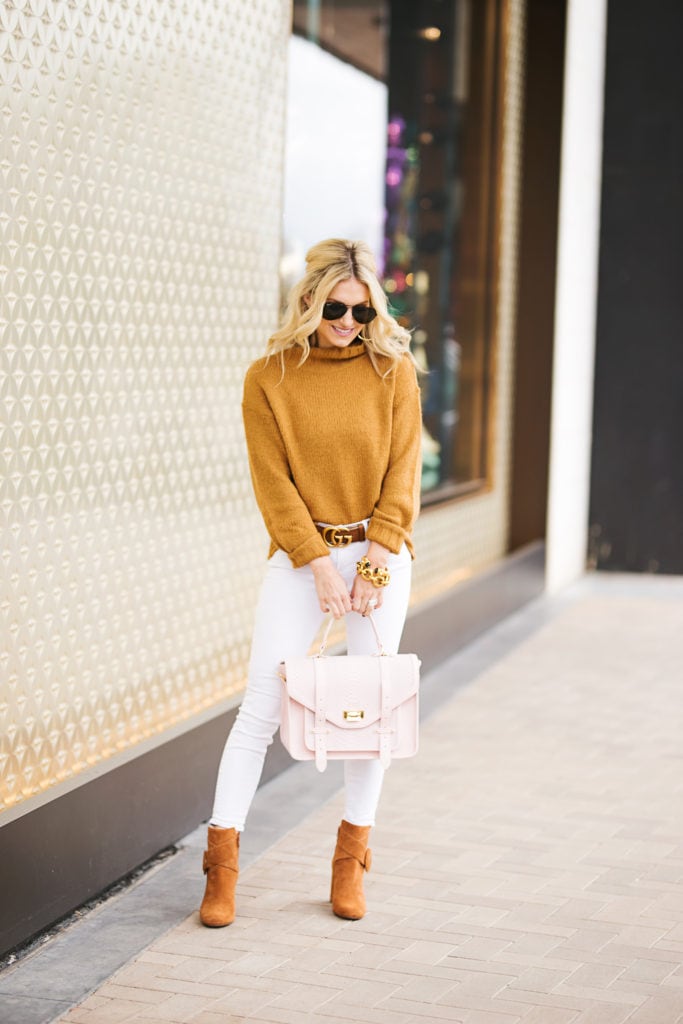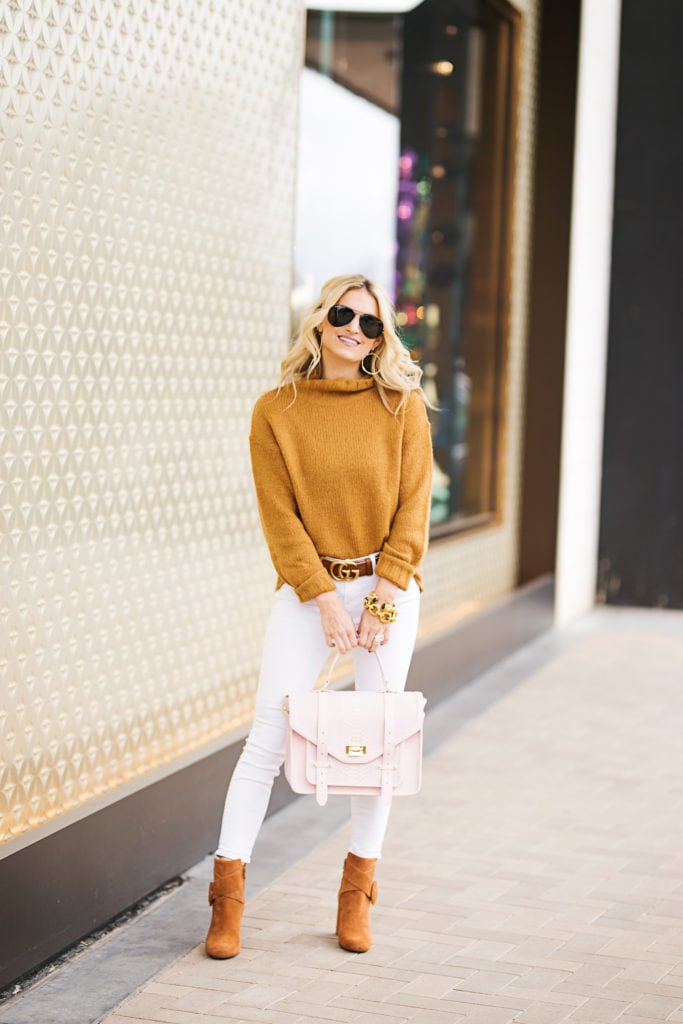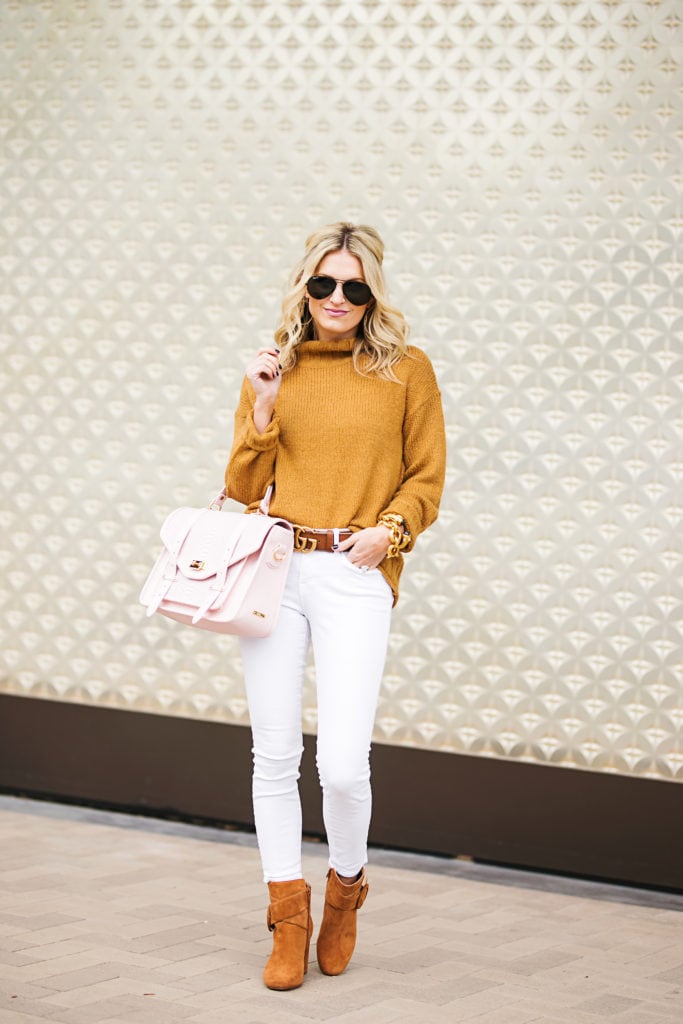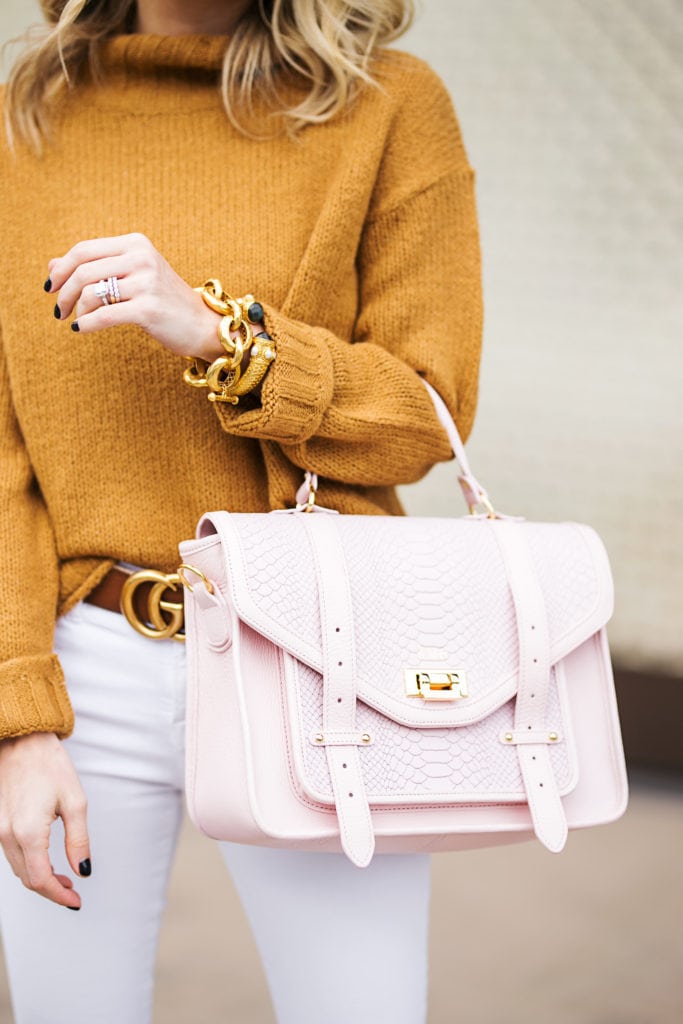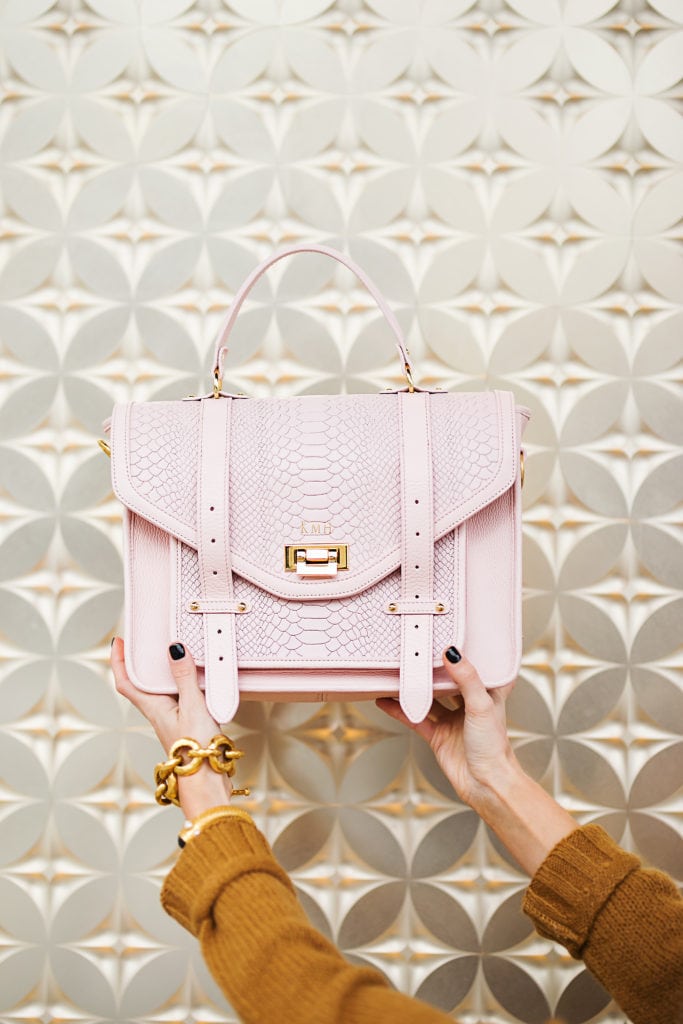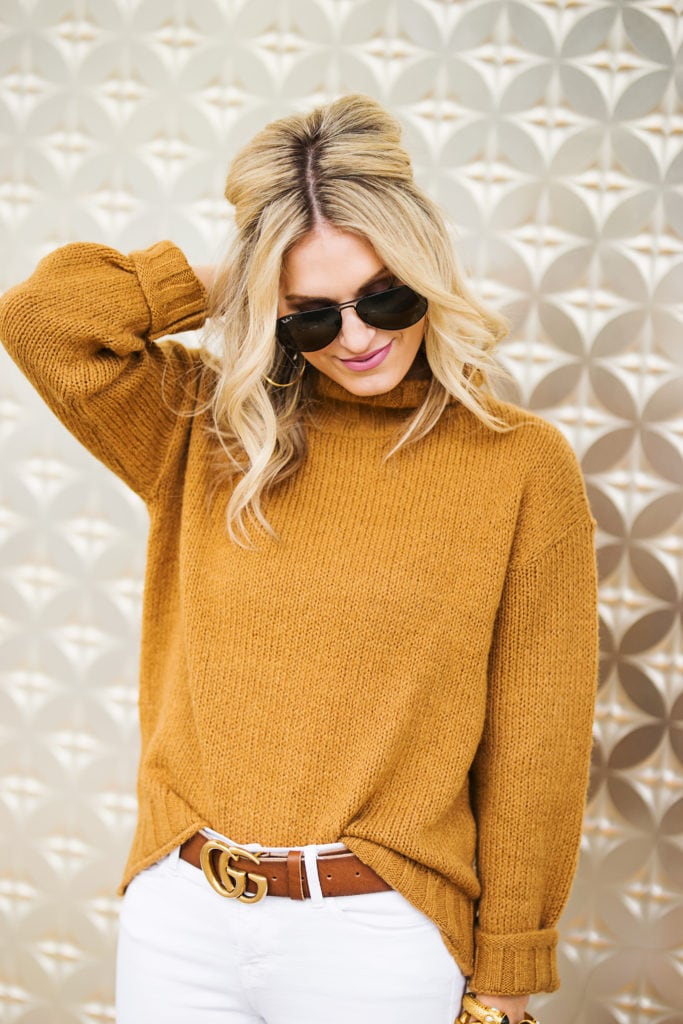 Sweater: Nordstrom [wearing my normal size] | Jeans: Shopbop | Belt: Gucci [not sure of size, it was gift from my mom], Similar | Bag: Gigi NY | Shoes: Nordstrom | Earrings: Gorjana | Sunglasses: Nordstrom | Lipstick: Pink Moscato Liner, Snob Lipstick | Bracelets: Julie Vos, Julie Vos [c/o]
Photography by: Angie Garcia
---
Happiest Friday Eve, y'all! I couldn't tell you why, but I've always loved Thursdays more than any other day of the week. I think the anticipation of the weekend, the downhill at work and the weekend plans panning out give you the best feeling! And I'm guilty of  being a bit more excited now as the holidays are so close- or for some of you, your holiday celebrations are already here. Happy Hanukkah to those of you celebrating! Happy everything!
But as we start to slow down a bit more with our work and engage in more quality time at home, we may be reaching for polished comfortable looks. Does "polished comfort" even exist? It does and this sweater proves it. This cozy knit is perfect for the day after Christmas or even while running last-minute errands before. But if you're a COF girl you aren't running last-minute errands right?! Because we've been shopping since November! 😉 Lies. I'm still one gift short. I'm stumped, okay?!
This is an affordable sweater under $50 and comes in 6 shades! I'm wearing my normal size [S] and so I think it's a little baggy, but I don't think I would have liked the fit had I gone down a size. The hem allows you to front tuck it easily and I like how you can roll the sleeves as well. Now some reviews say it is boxy, and it is…but not overly so. I have broad shoulder so trust me, I don't do boxy tops. However, I don't even notice the boxy hem on this and I truly feel great in it.
Also, I have to say thank you all for the fabulous Christmas Eve recipe ideas in yesterday's post. I'm over here pondering if it is odd to just make a mix of it all?! From breakfast for dinner to tamales, I'm craving everything. I feel like I have a great starting place to get my ideas together, so thank you for helping this girl out!
Lastly, I'm chomping at the bit to share with you January content. I'm doing something I haven't ever done before and I *hope* you all love it. Fashion won't be a big focus in January and while I am going to miss sharing my favorite high/low pieces, I think the posts will be worth it! We are starting next week on the project so stay tuned. I don't even know how to describe it but let's call it a COF manual if you will. 😉