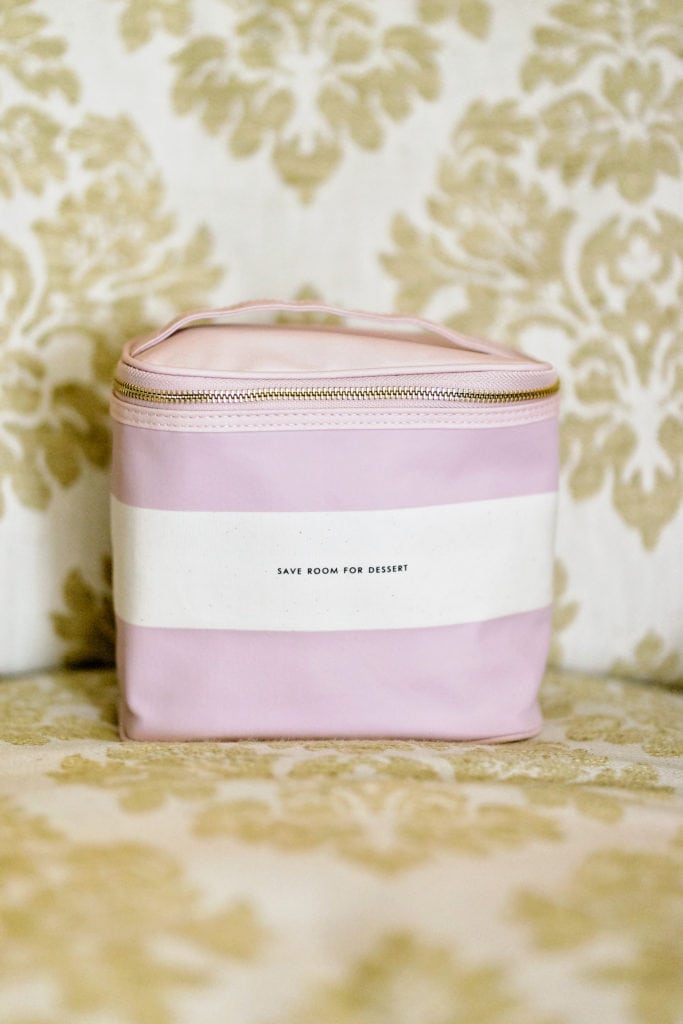 Lunch Box : Kate Spade | Photography by: Angie Garcia
---
Last year I bought quite the life changing product: a lunch box. I'd find myself running errands with Maxi in the afternoon and get hungry. I rarely every go through a drive through, even a Starbucks' one. I just hate spending money on that! But I'd get so hungry running errands that I would either go through one or I'd get home and eat whatever I could grab and it normally wasn't healthy. Most snacks I eat are refrigerated, so I decided to grab a lunch box so I could keep colder snacks in my car, avoid spending money at Starbucks and eat healthier.
This seems like such a small change, but I'm now a lunchbox snob and will forever have one! Before we leave home in the afternoon I'll throw this in the car. I may only toss a sparkling water there, but this has cut down my Diet Coke addiction by a landslide. I don't even remember the last time I got a Diet Coke?! I also never used to like sweets before I got pregnant and then I craved cookies with Maxi daily. That never really stopped while I was nursing and now I still always want some form of chocolate. However, I've found by having snacks in the car with me I never really get to the point of wanting a sweet because I don't let my blood sugar drop like that. I realized so much of what I crave simply stems from going too long between meals out of being busy.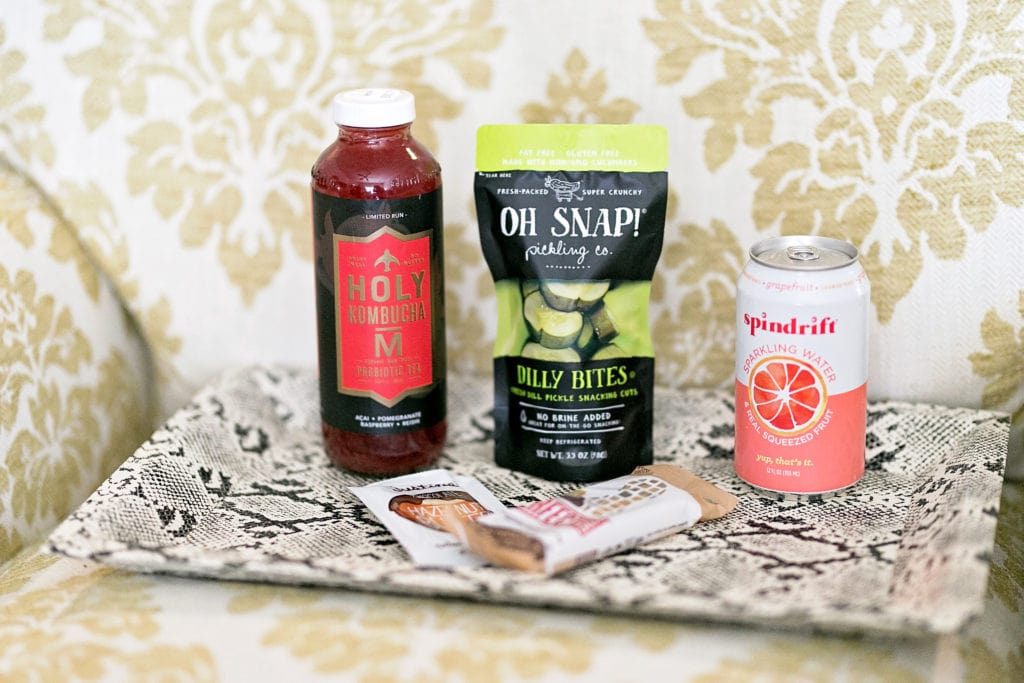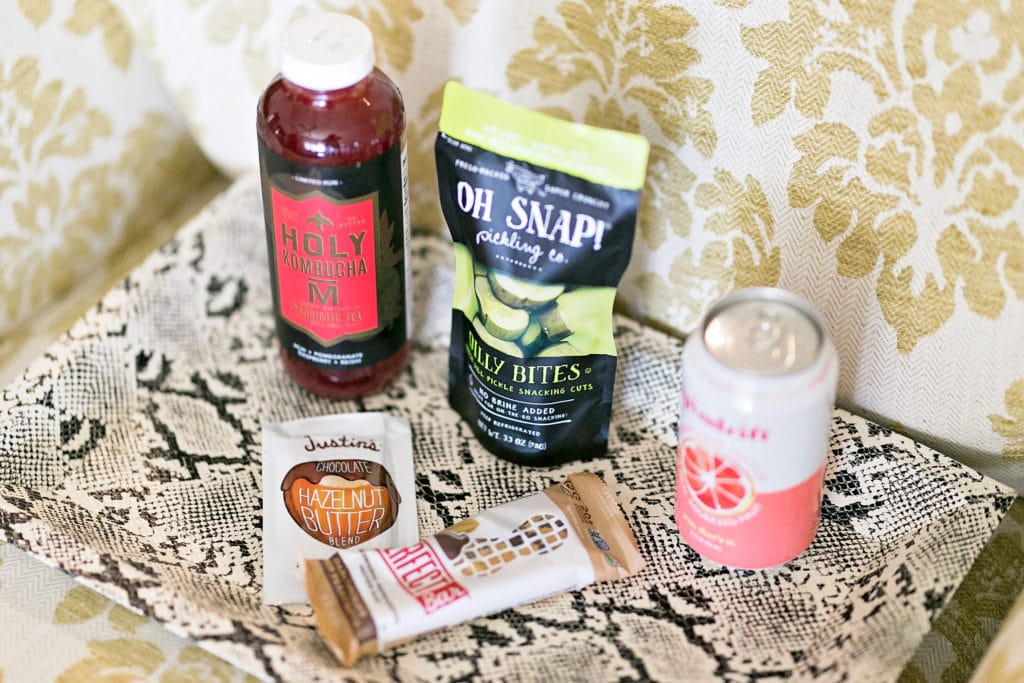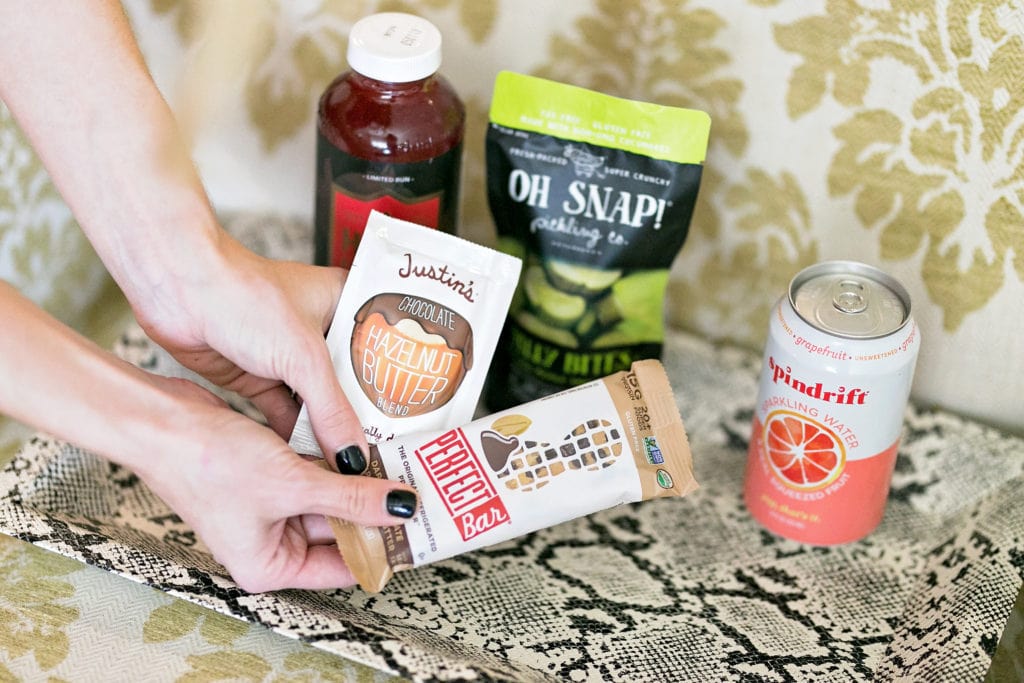 I have to be SO careful with my snacks because if I don't choose healthier options, you don't even want to know what I would eat. Party burritos anyone?! Can a girl get some Ruffles chips?! Do you take snacks with you throughout the day?! What are your favorites?