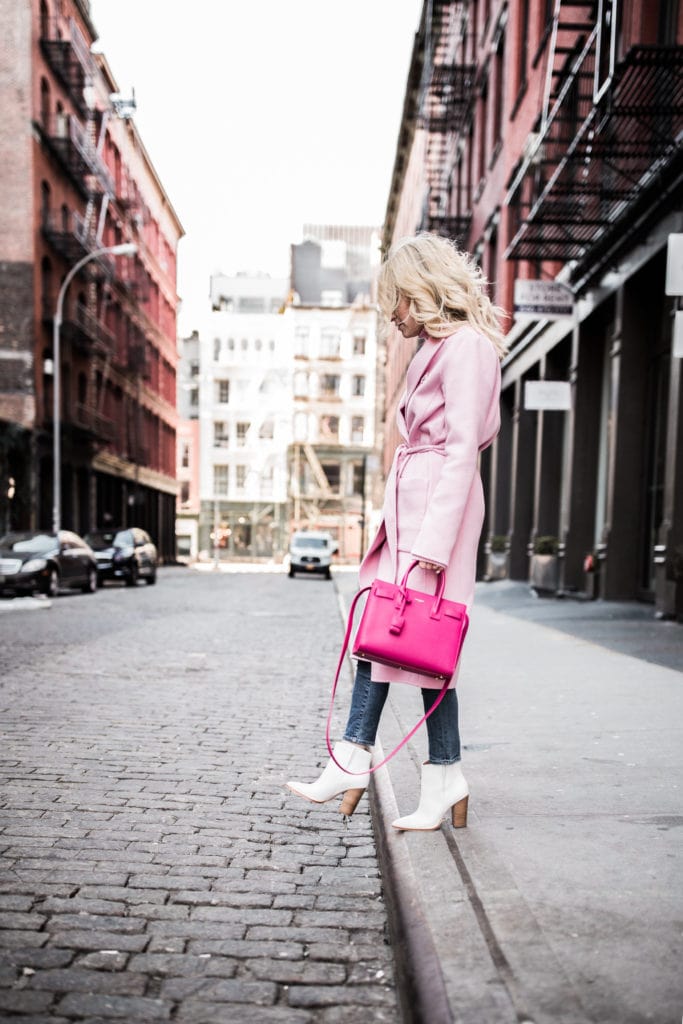 The older I get the less apologies I make for my personal style. I remember getting anxious when people would come over to my first apartment. I'd get worried they'd make a comment over how many printed pillows I had or something along those lines. When we first got married and would go on double dates, sometimes I'd change because I thought the wife may wonder why on earth I was wearing sequins to a fried chicken spot. You get the idea.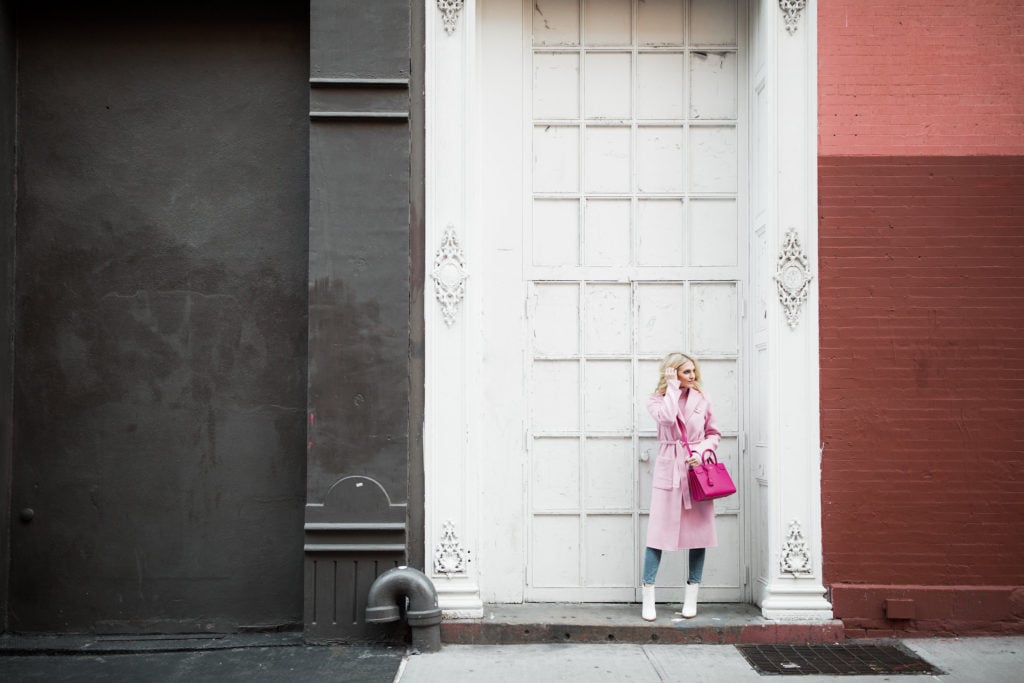 Isn't that hilarious? I mean I'd seriously stash throw pillows in linen closets and change my top just because I'd let my nerves get the best of me. Now, I don't think a thing of it as age along with motherhood has given me more confidence.
I am who I am and while I won't be everyone's cup of tea, I know I'm SOMEONE'S cup of tea and I think we should all feel that way!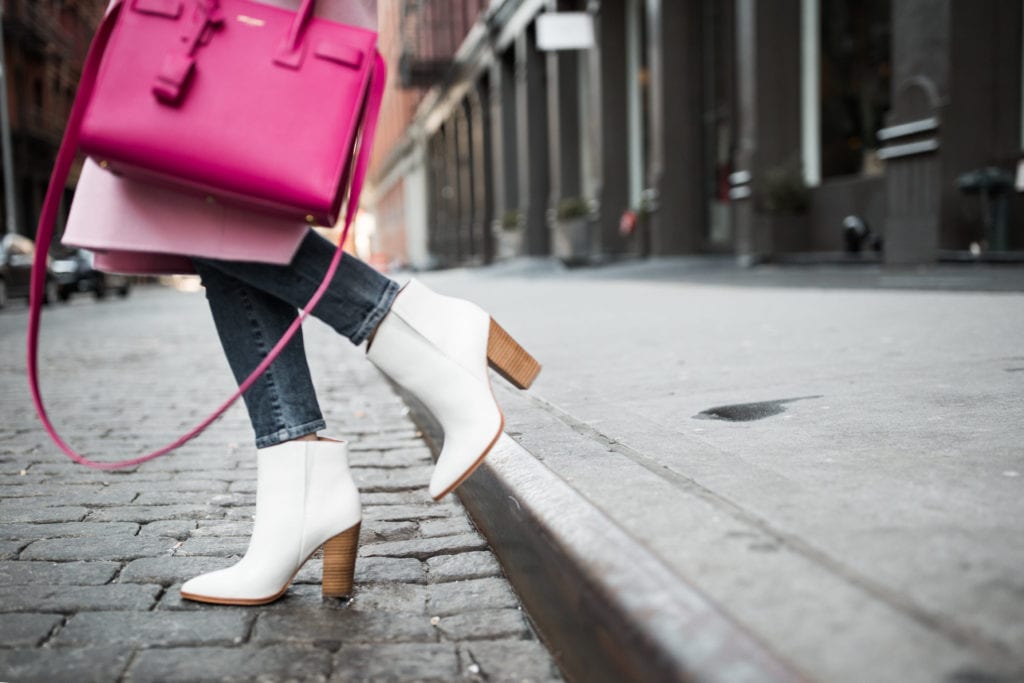 Hence, why I wore a pink on pink look to meetings in NYC. Originally, I had packed a few neutral looks just because it was what I had in my closet. Then I stopped mid suitcase fold and thought, "This does NOT look like me or my brand."
I got on Instagram for some inspiration and my girl Teggy French had posted this pink coat to her shop page. I love when bloggers sell their clothing- I sell my accessories here sometimes!
I commented in 30 seconds and purchased it from her. This is a designer coat I would have never purchased in a million years or justified, but I was able to get it from her for 75% off, ladies. 75% off! I was thrilled.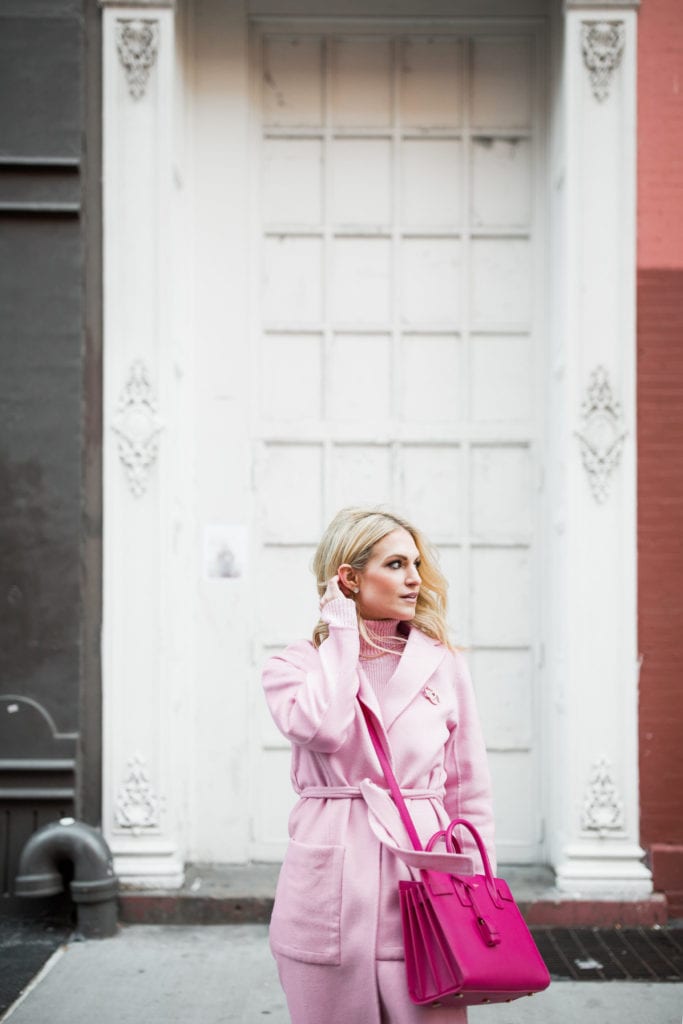 Paul surprised me with this bag for my birthday, so I went full on Elle comma Woods. And remember these booties? They came along for the trip and I'm pleased to say you can pounce around pavement all day in Halogen booties, feet still in tact. No blisters here!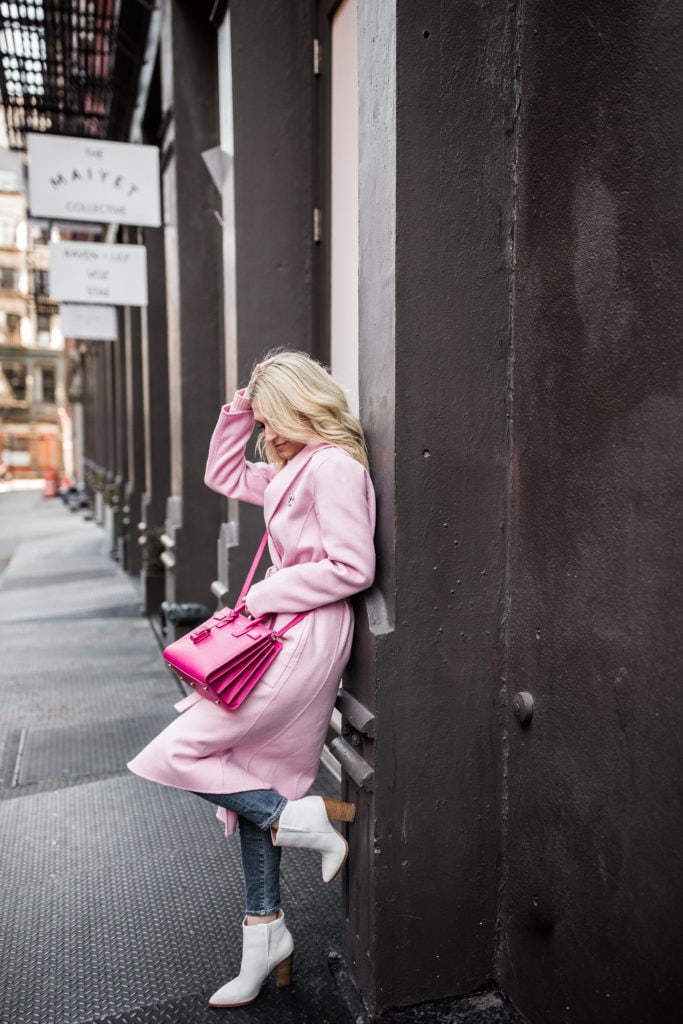 Moral of this post is, be confident in your personal style. You get far more compliments wearing something that feels like "you", than wearing something that feels like "her."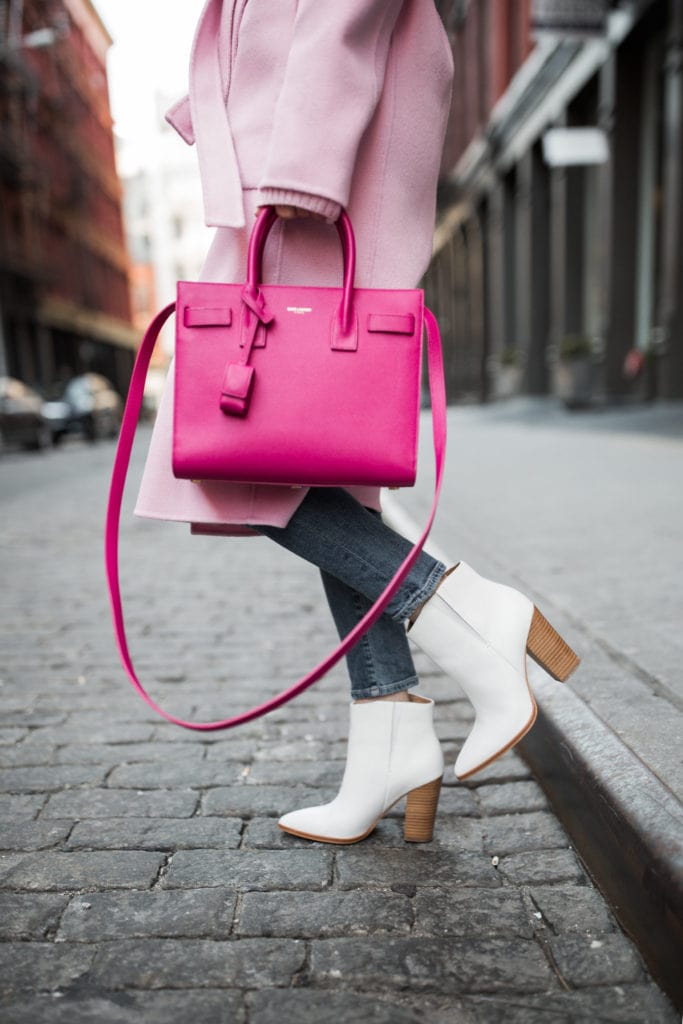 Coat: Robert Rodriguez, Similar for $30 | Sweater: Revolve, Similar | Denim: Shopbop | Booties: Halogen, Similar | Bag: YSL, Similar | Brooch: Chanel, Similar
Photography by: Felicia the Photographer