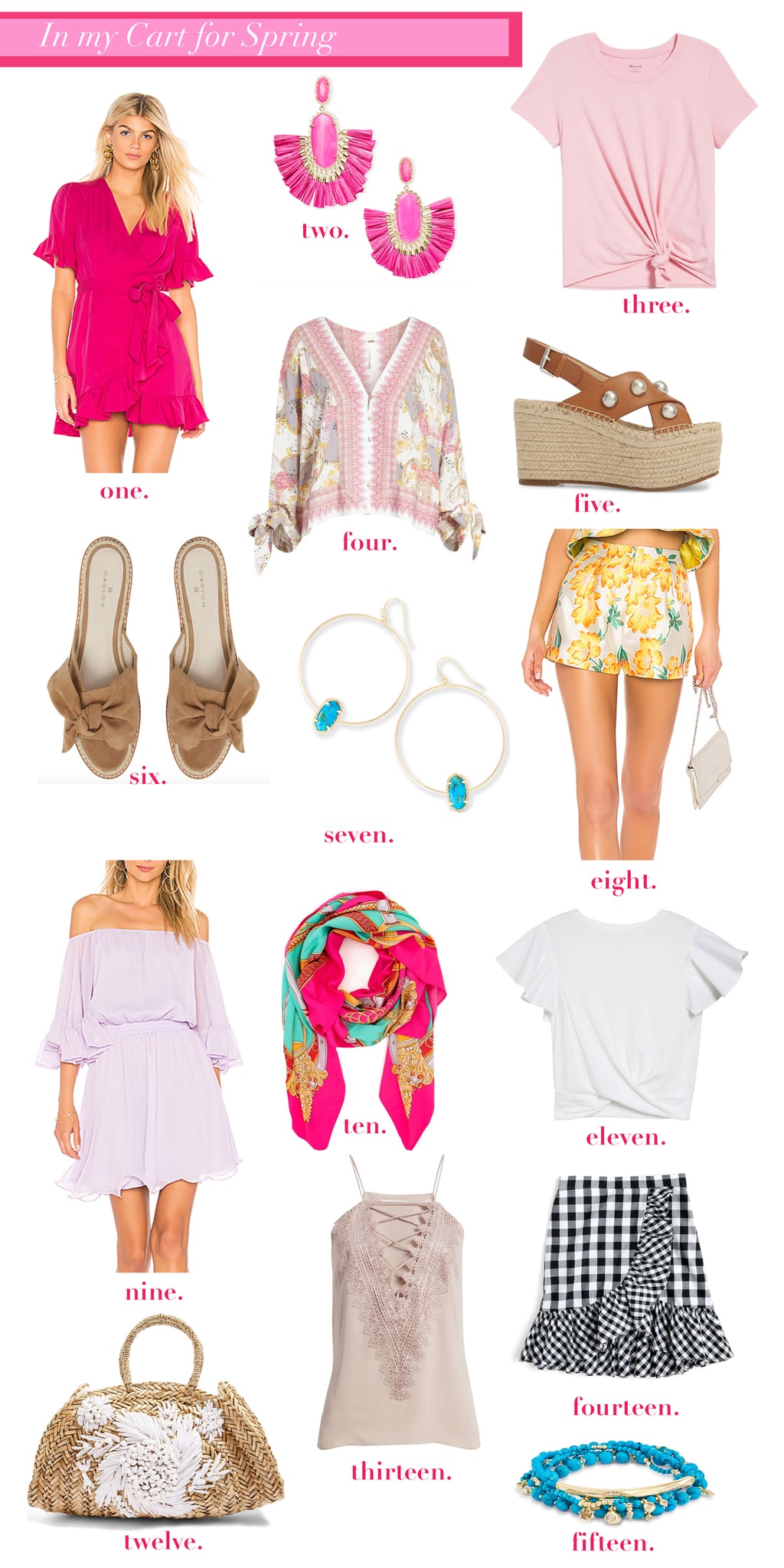 one | two | three | four | five | six | seven | eight | nine | ten | eleven {I sized up!} | twelve | thirteen | fourteen | fifteen
---
Good Morning, friends! Lately, I've done a bit more online shopping than usual. While it's no secret the UPS truck frequents my home, I feel like I purchase more home items thanks to our move last year. However, the past few weeks I've been working on a bigger blog post to give you specific outfit examples [stay tuned for the post next week!] and my online shopping cart has been filled to the brim.
Here's a quick rundown of a few things I'm loving and have ordered. Number eight has already arrived at my doorstep and you'll see number two on the blog tomorrow. 😉
I hope these punchy colors give you some inspo in what your closet needs for a spring to summer transition.
A Few More Faves:

Have a wonderful day!