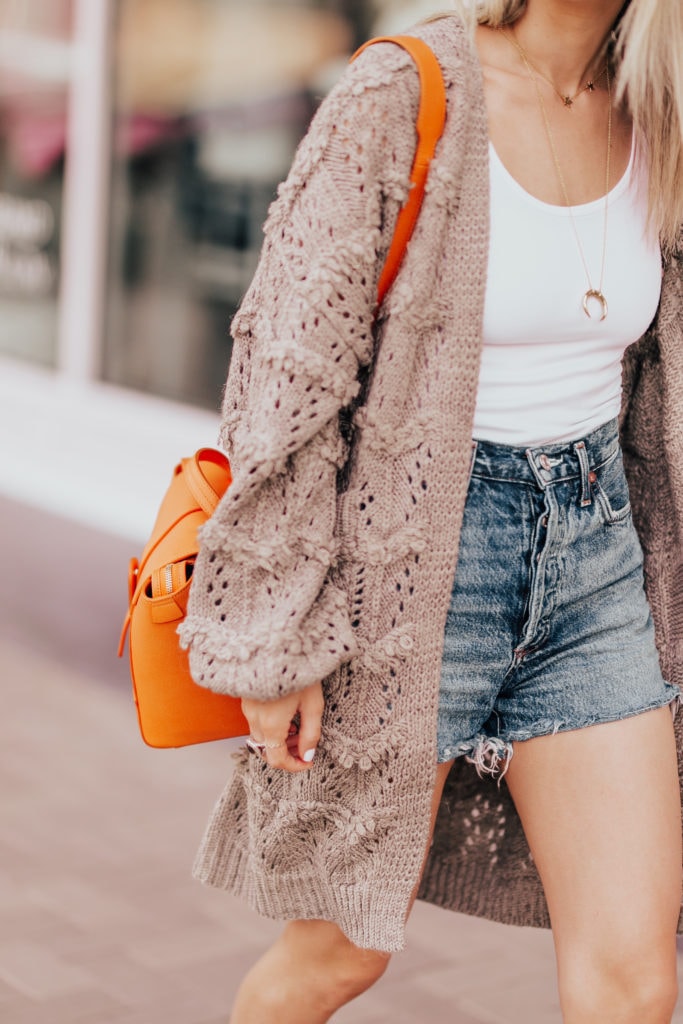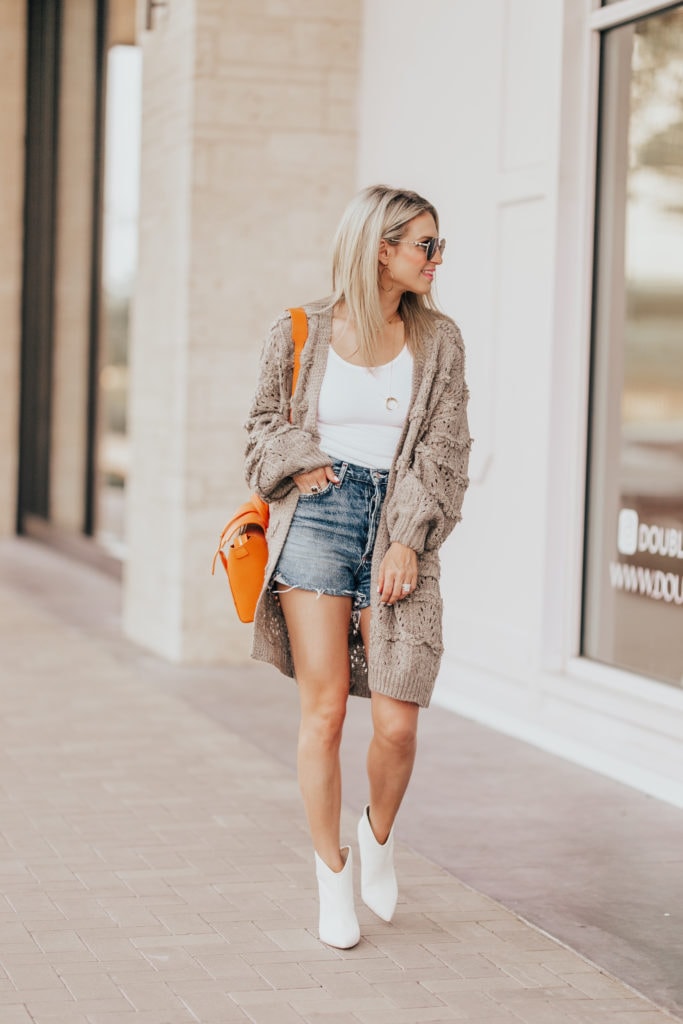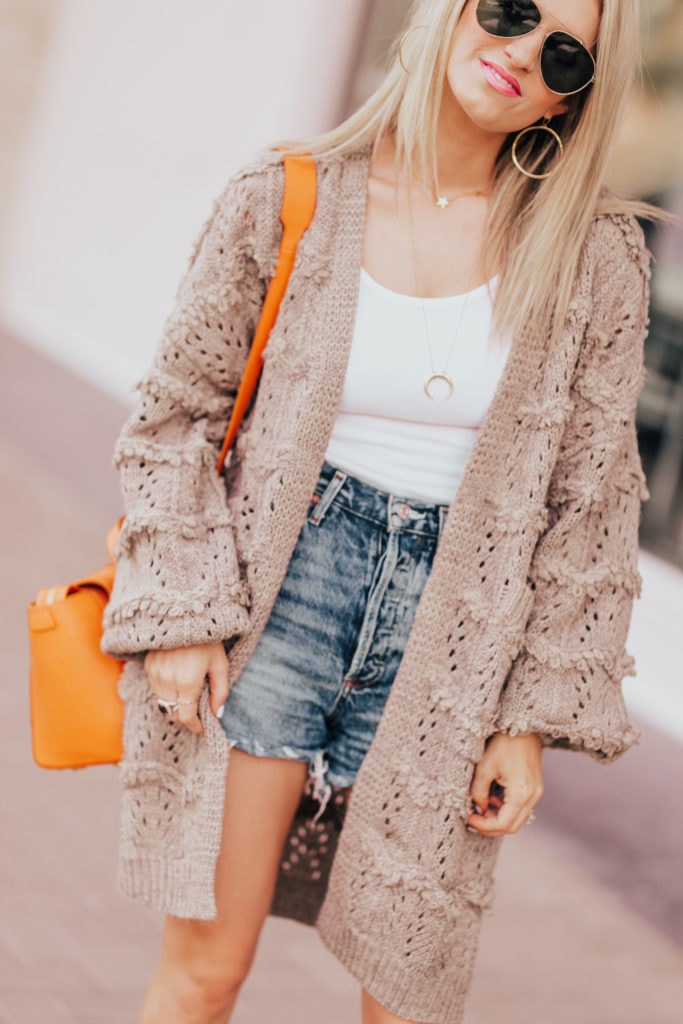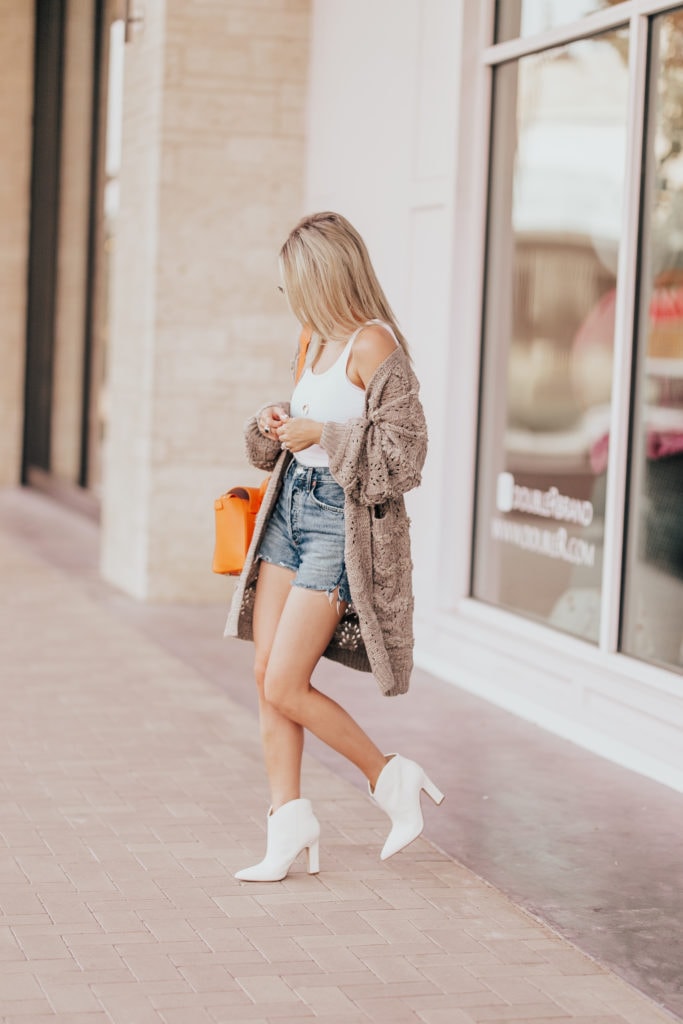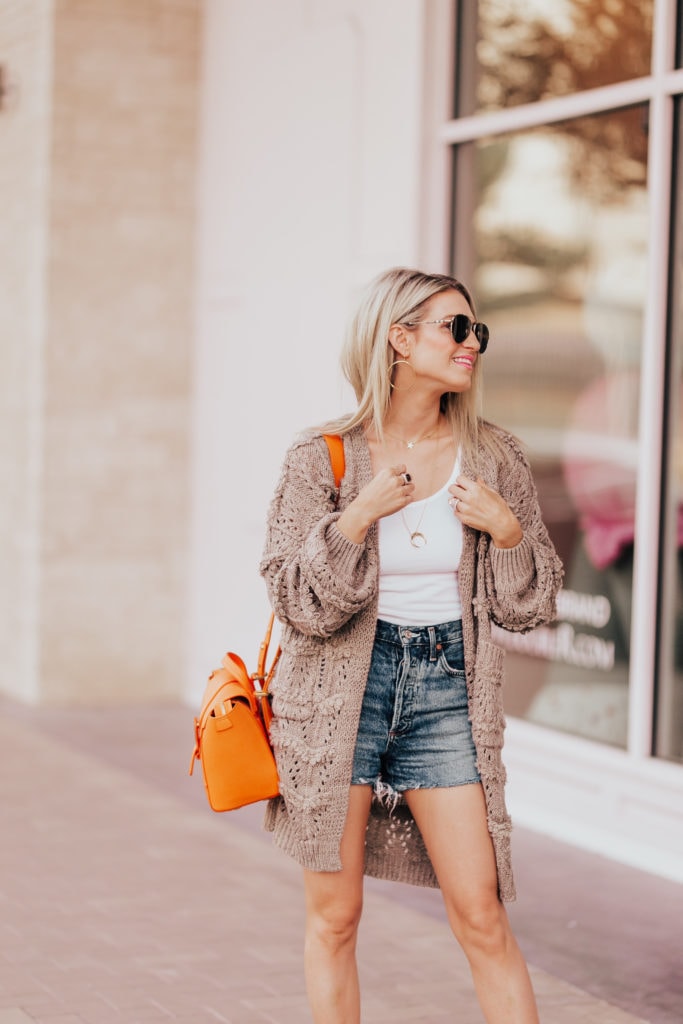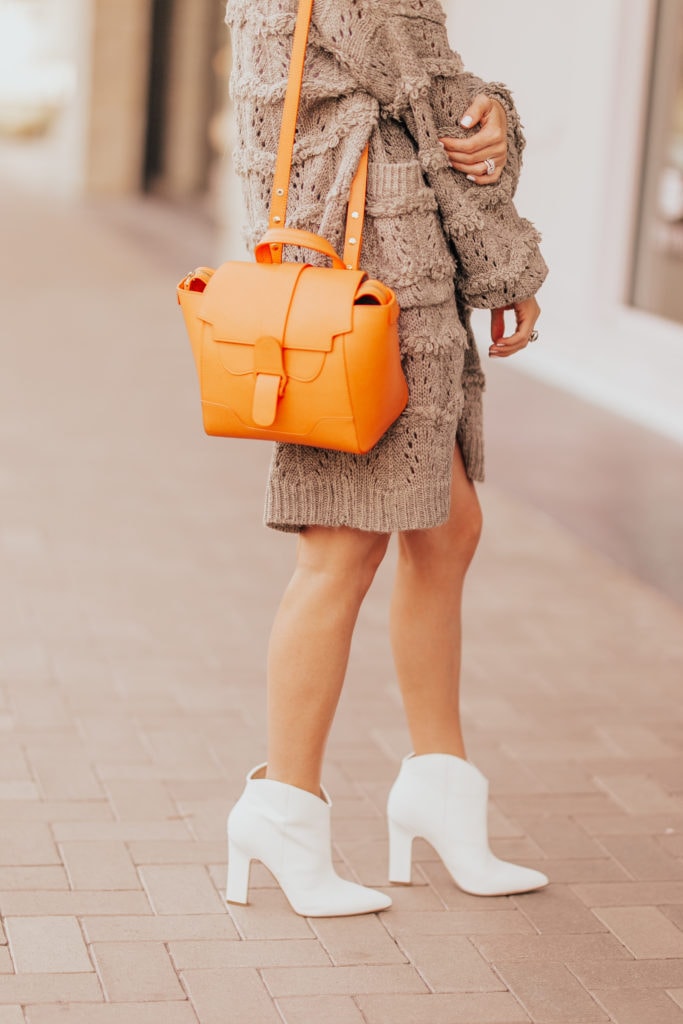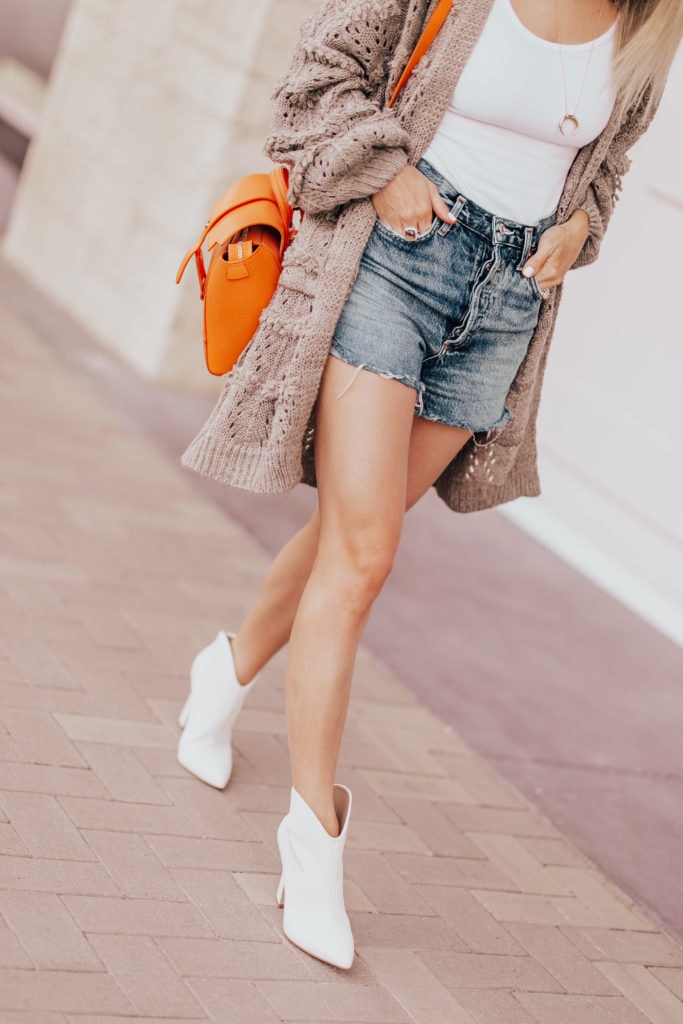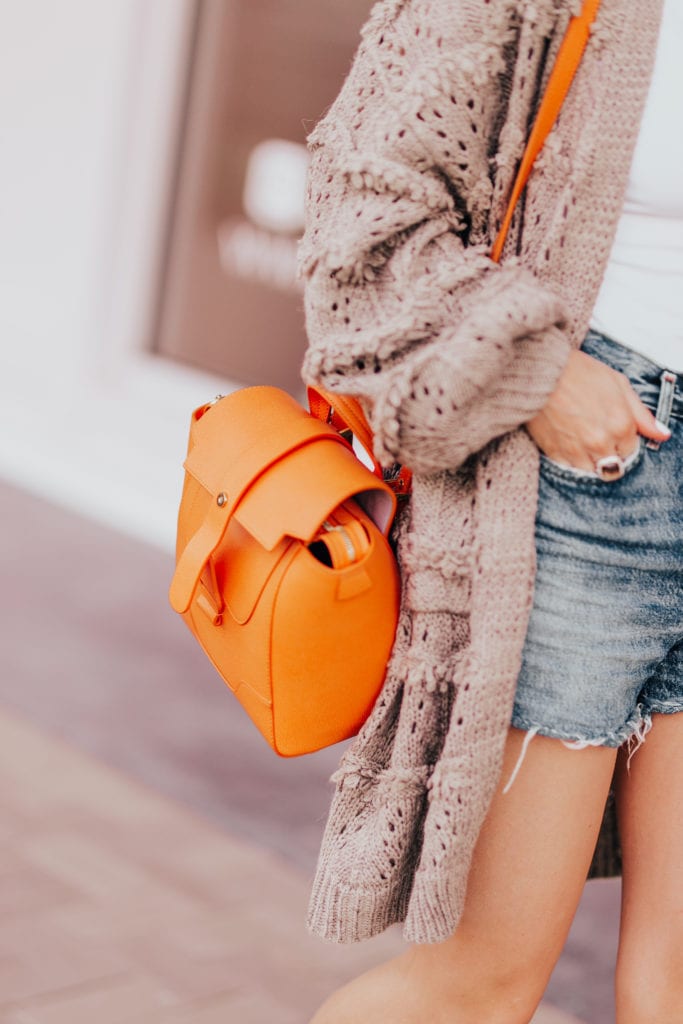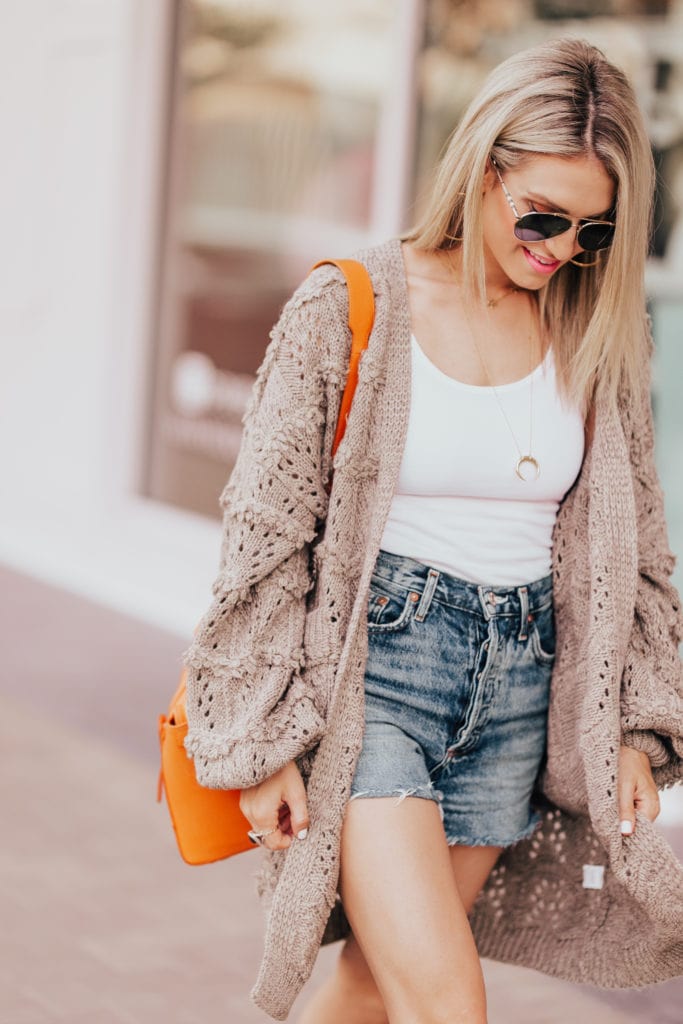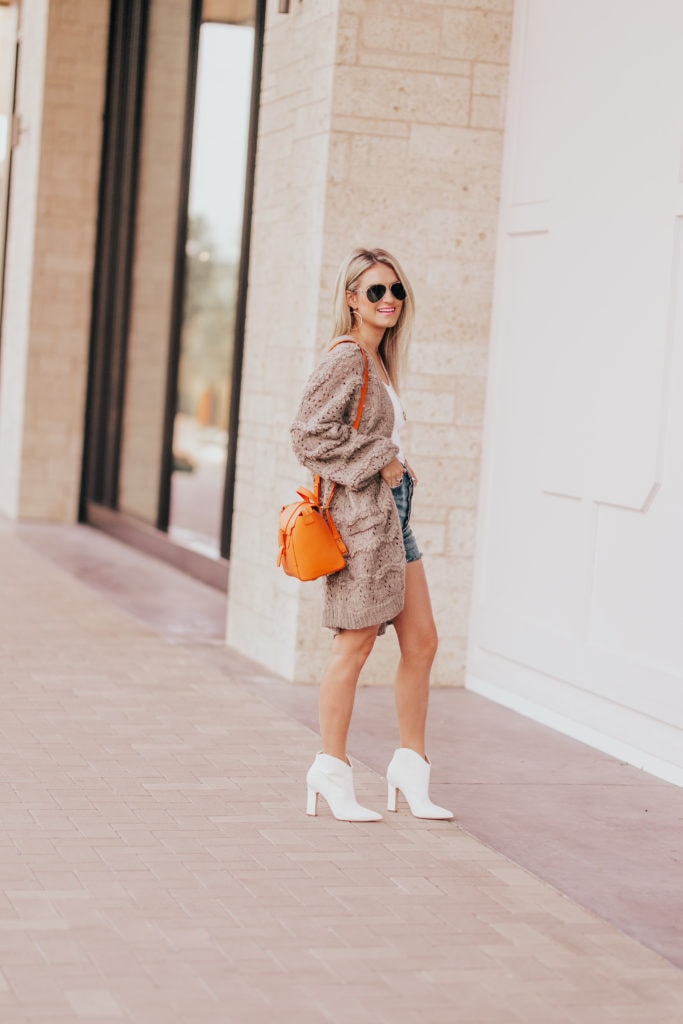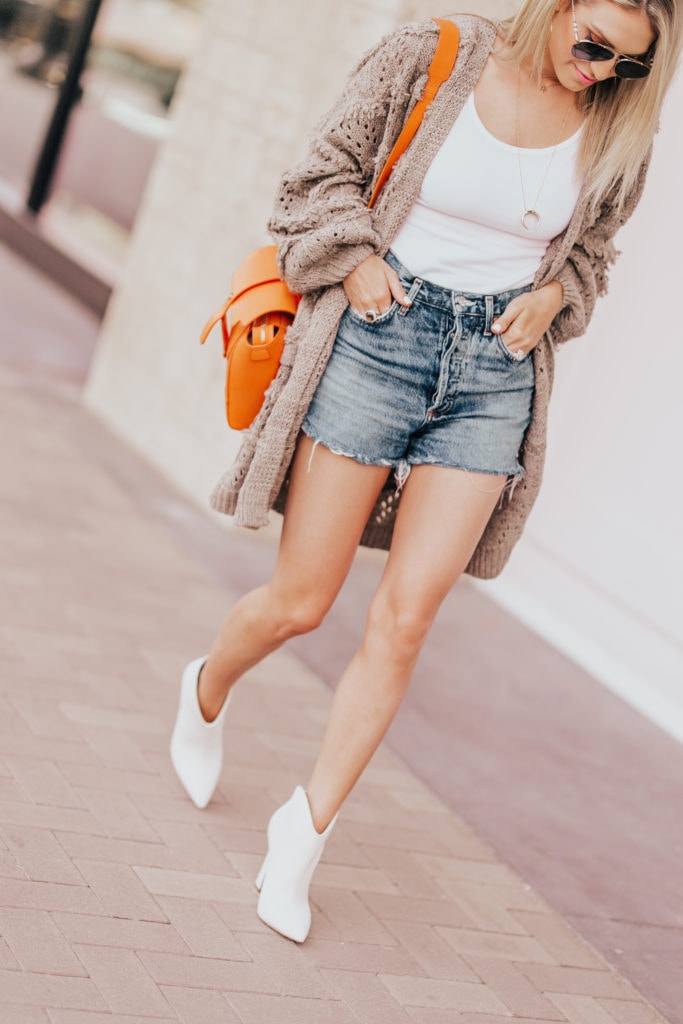 If you watch my Insta Stories, it is no secret I'm ALWAYS in a sweater. Wrap me up like a burrito, baby. I need to feel cozy at all times!
I ordered this chunky knit to go over shorts, fitted dresses, and leather leggings for fall.
My friend Diana told me, "I always appreciate you get on Insta Stories dressed like you're in an ice storm and it is 100 degrees out." Isn't that the truth!
Now I also wanted to take today to ask y'all a question! You all know I like to mix my content up. I enjoy sharing a blend of lifestyle, fashion, beauty, and home posts. I know that some posts take a good 30 minutes to sit down with and some are just a nice, quick scroll. I've always felt like fashion posts can be short and sweet because you're looking to the sources or imagery for recreating a look in your closet. I like the clothing to speak to you, spark a little creativity in your wardrobe if you will.
For example, I love food blogs….but I sometimes don't like to scroll 4 minutes to get through the story to the muffin recipe. Is that how you feel? Do you want my outfit posts to be more simple with "look for less" links and then my other content to be more chatty? Or, do you prefer fashion posts to still be longer? What do you look for in terms of verbiage when you see an outfit on a blog post? I just wanted to get your feedback as I start to share more fall inspiration for your looks!
I really appreciate your sweet words so that I can help cater these posts best to you!
P.S. I also wanted to make a note for those of you that have asked about the sermon I shared this past weekend on Insta Stories. Here is the sermon link if you are interested in watching it.