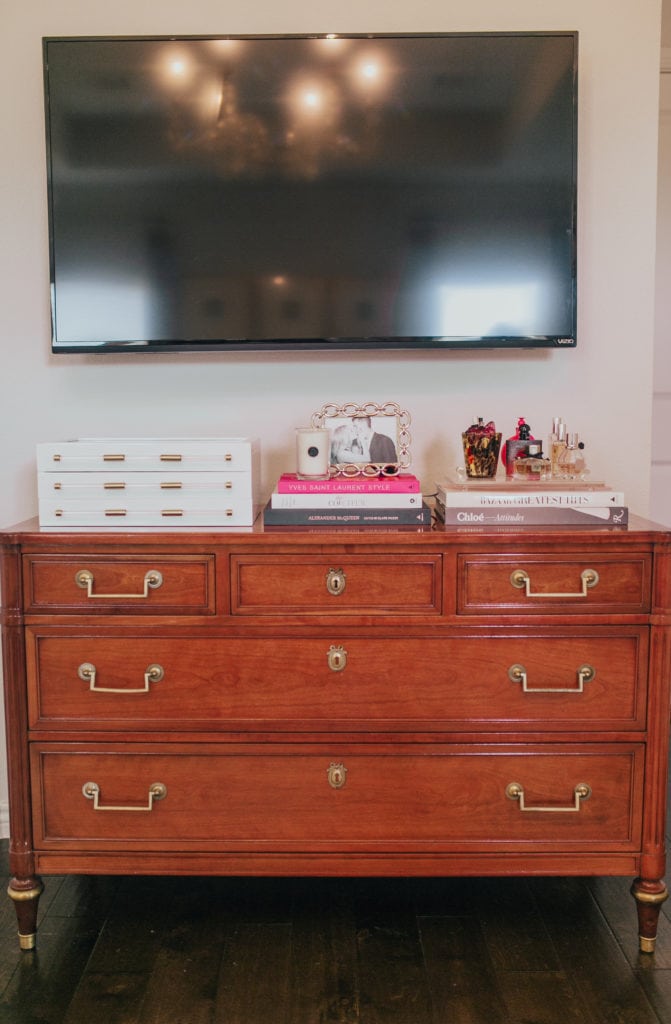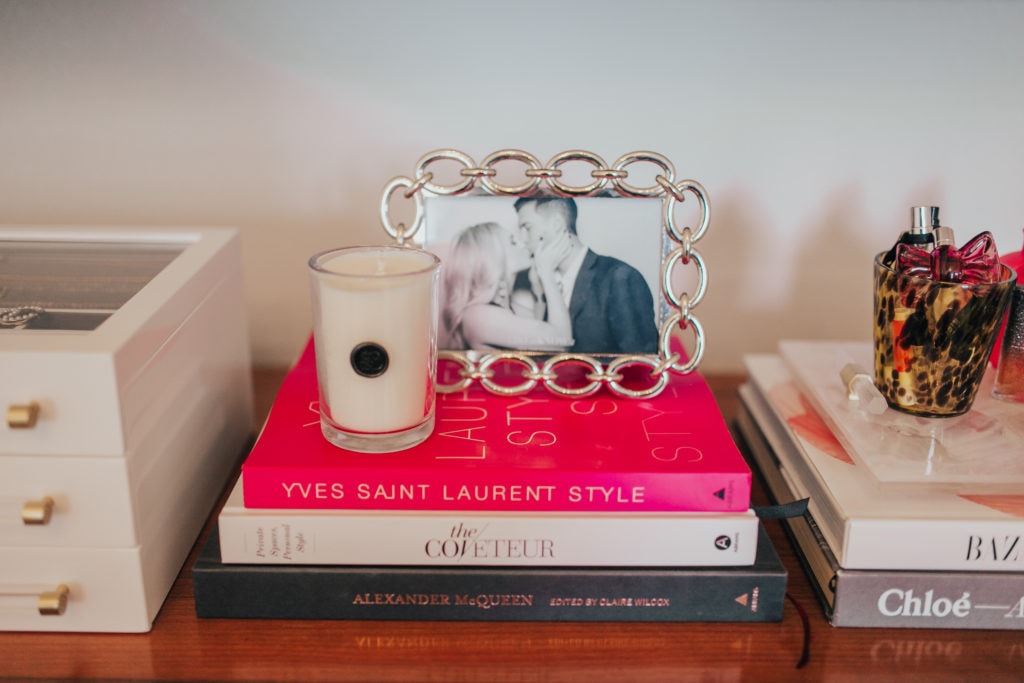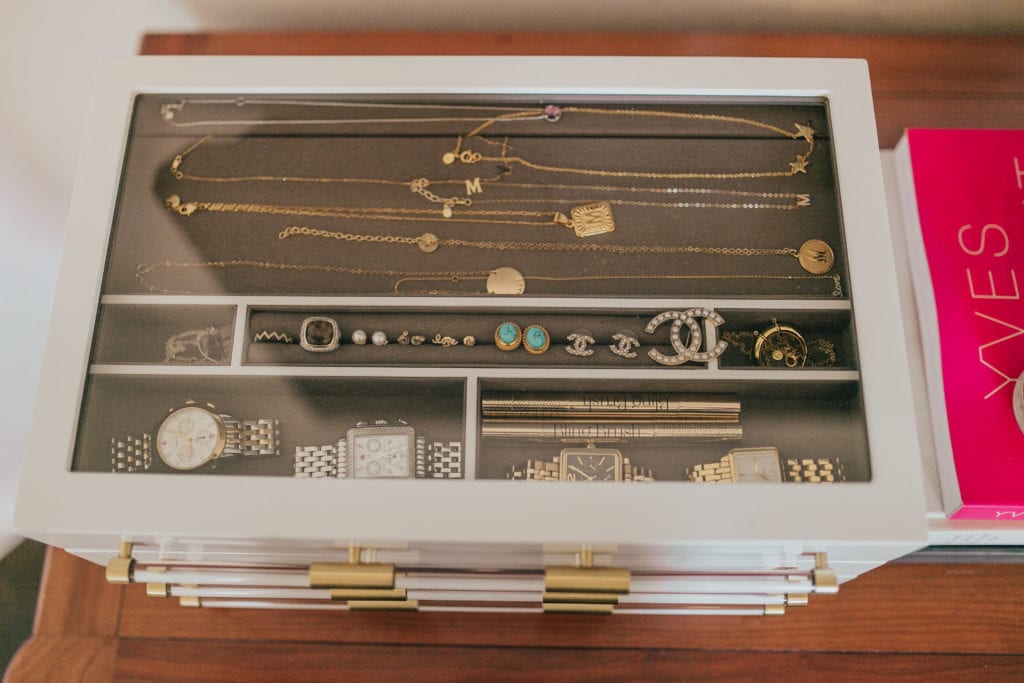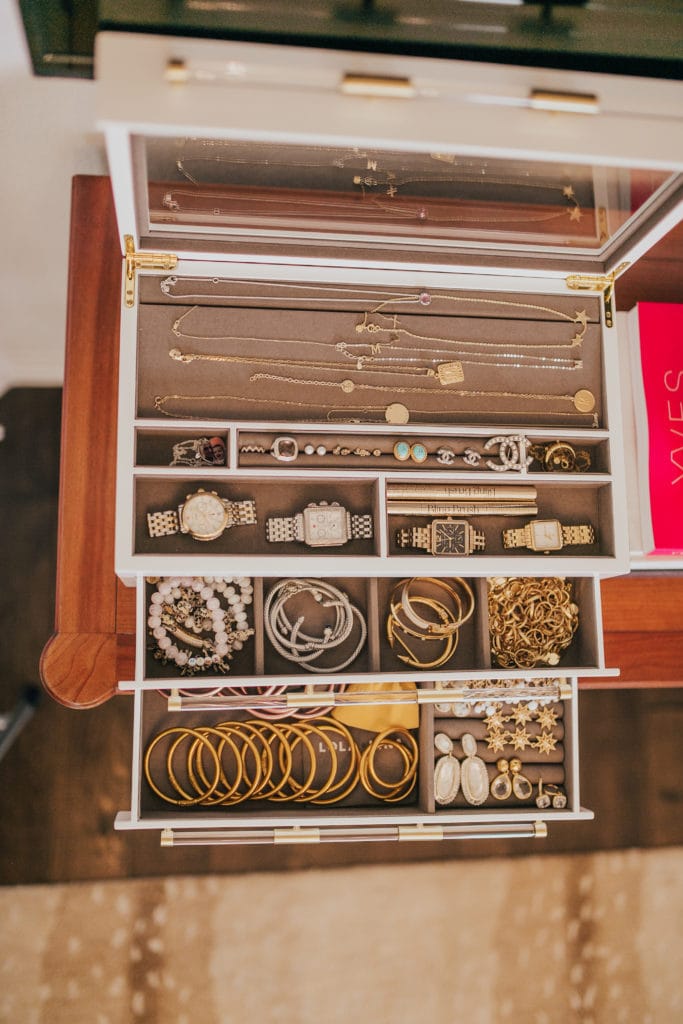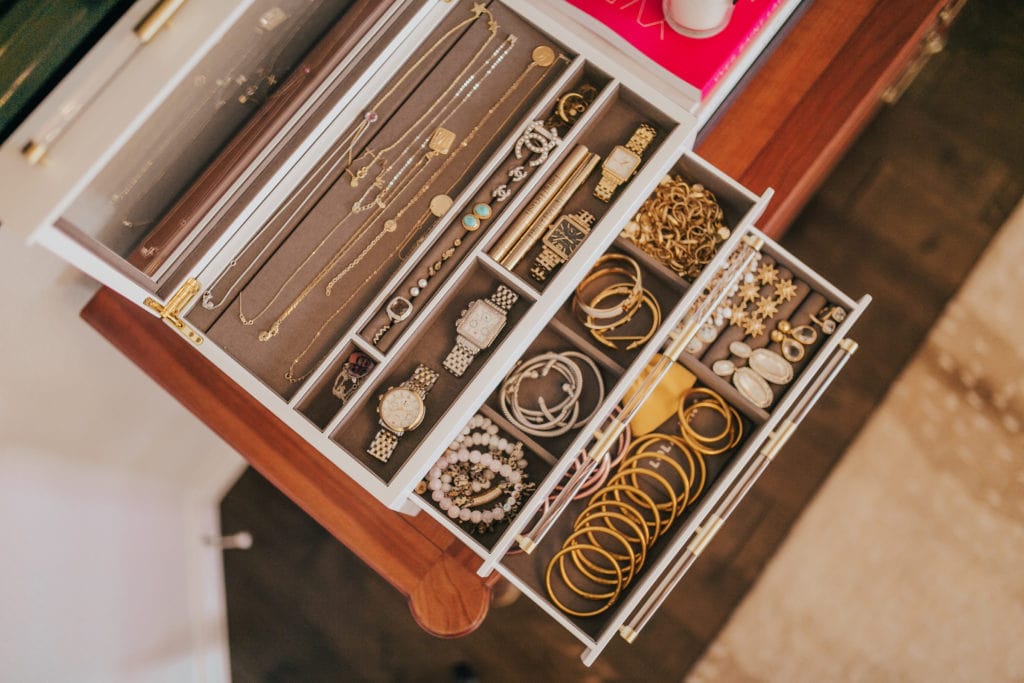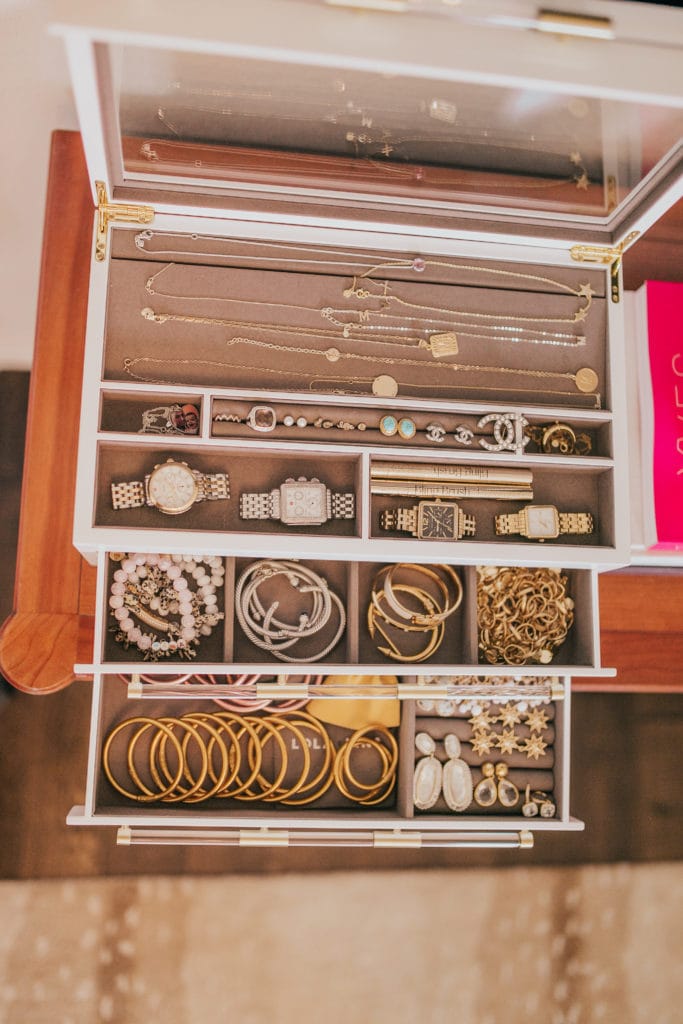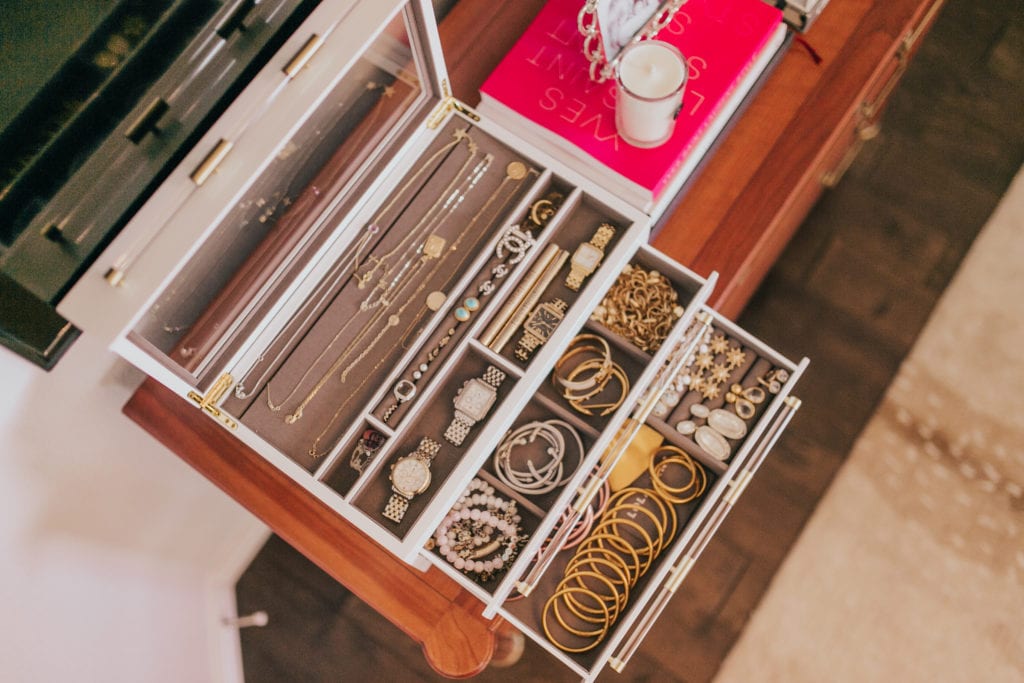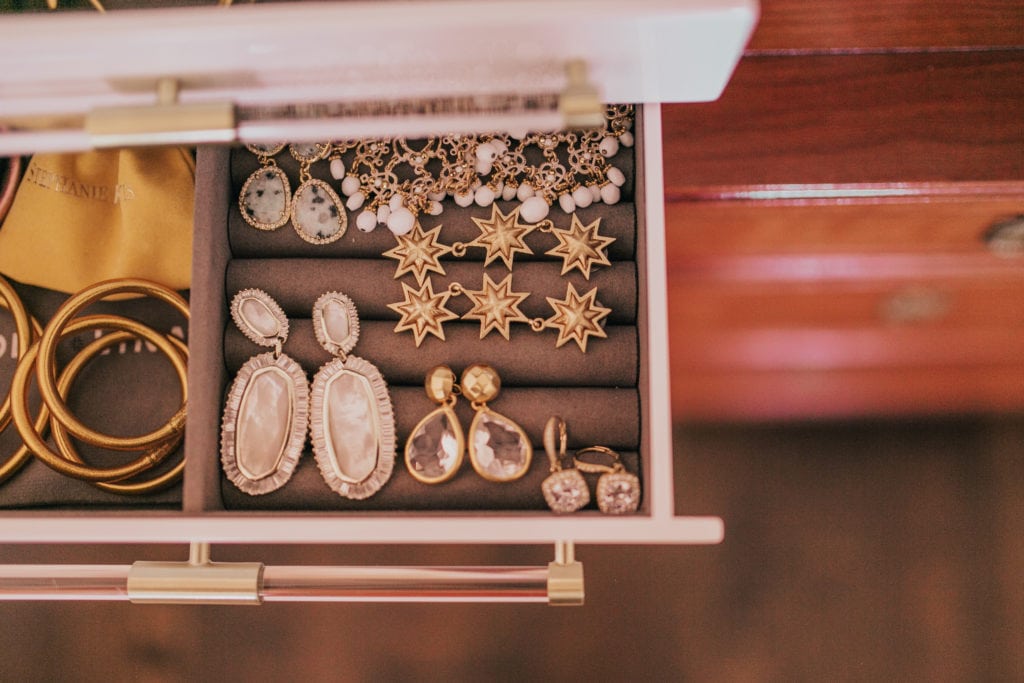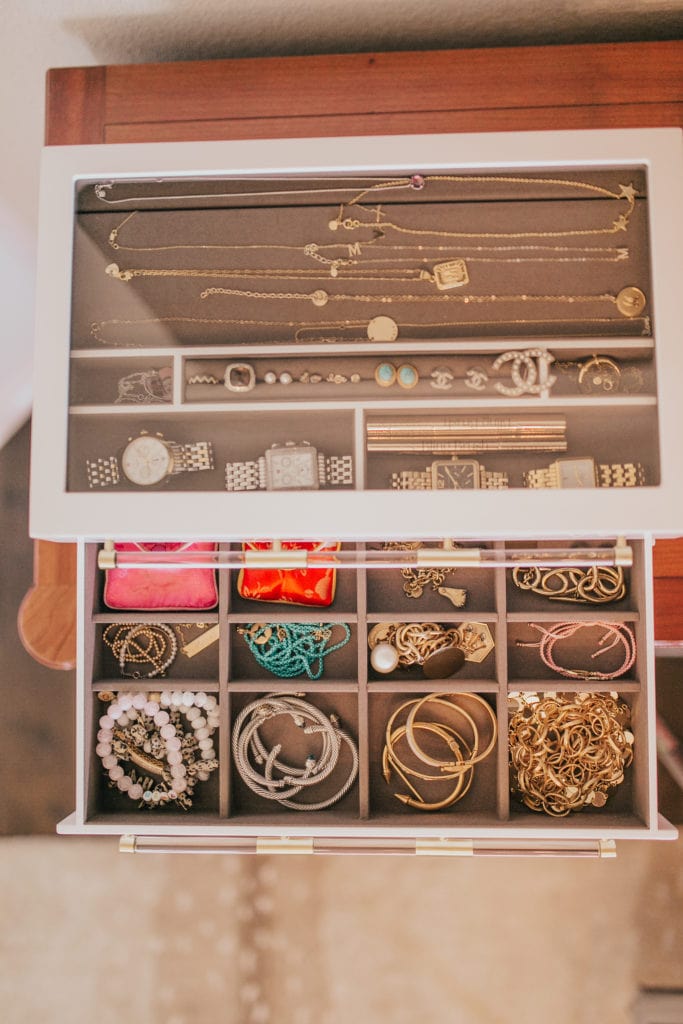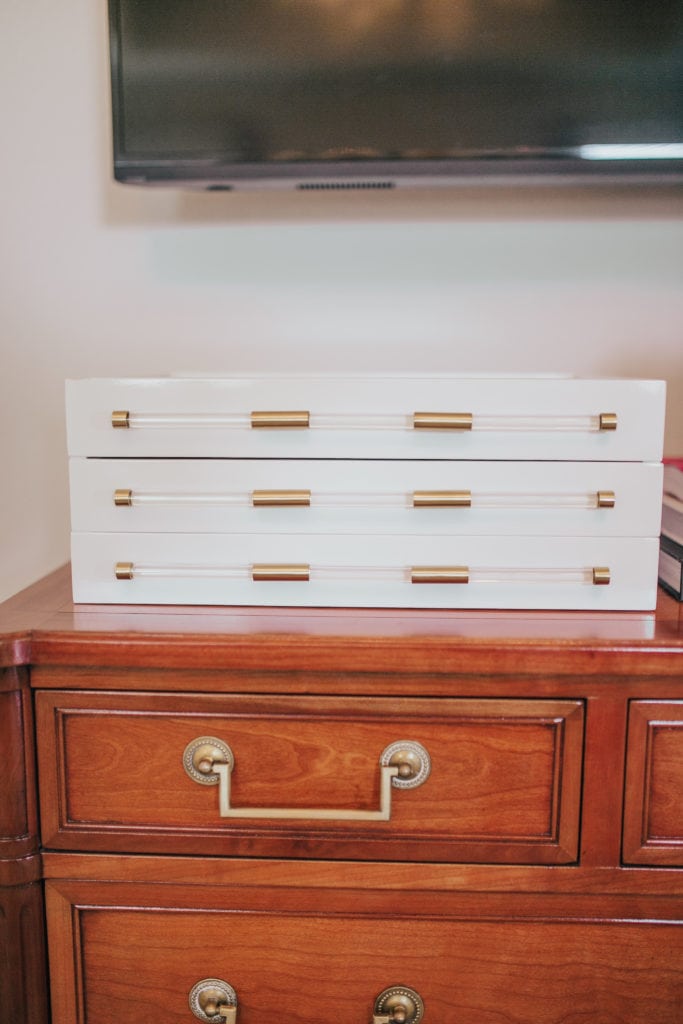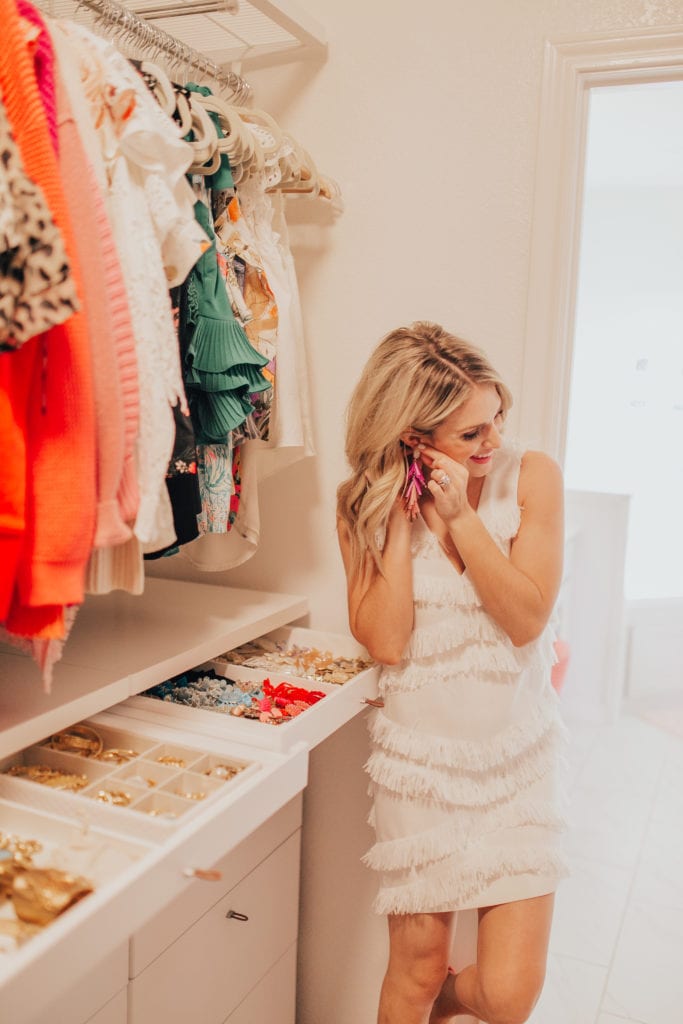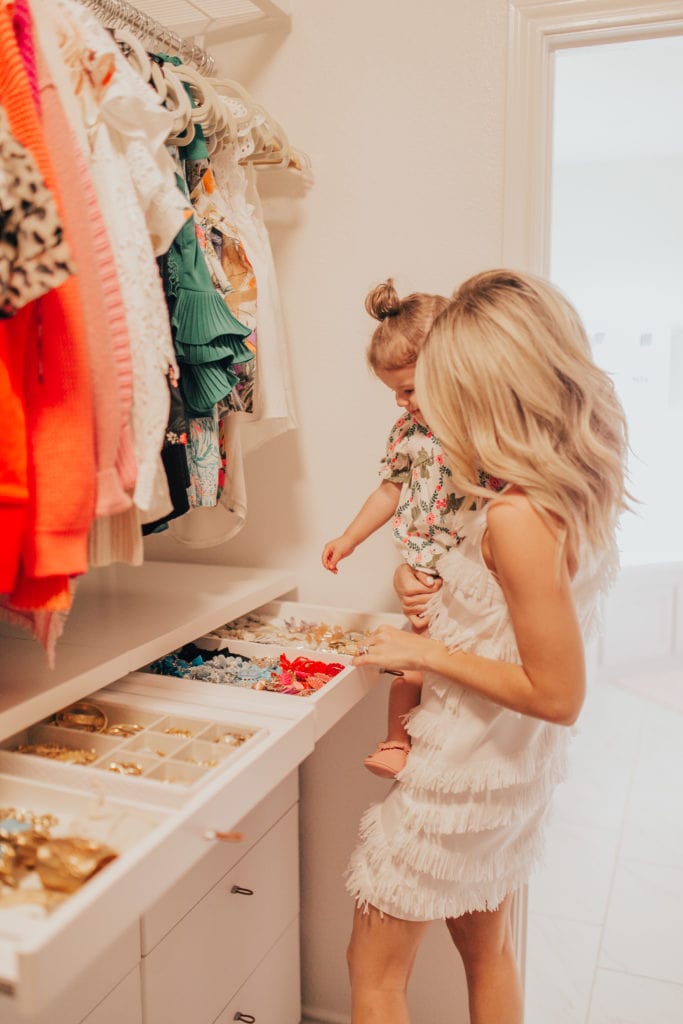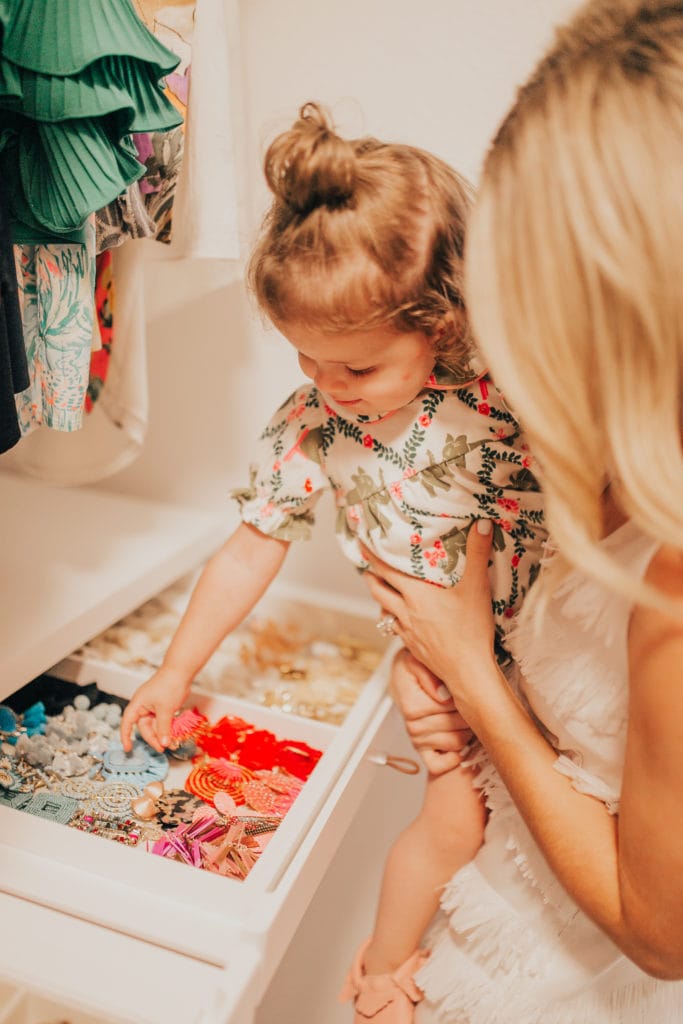 TGIF, girlfriends! Today's post is one that answers an FAQ as of late: "How do you store your jewelry?!"
In a magazine, I had seen Kendra Scott was coming out with a jewelry box this past spring. Paul was so sweet and gave me the large one for Mother's Day! I'm obsessed with the interior style of Kendra Scott stores, so it is fitting I love all her home pieces. Can she do more?! Pillows? Mirrors?! Please!
Now the large box has been out of stock for quite some time, but the medium jewelry box is in stock. I have seen this one and it really is a great size as well! It fits quite a bit. I use this jewelry box to store all of my finer jewelry, as well as my delicate gold necklaces. I could essentially call this my "daily jewelry."

I'm going to photograph my closet organization once that is all finalized, but I had The Container Store put in shelving. I always love their elfa collections and installation. I have some jewelry drawers in my closet where I store my statement earrings and statement jewelry, like large necklaces. Personally, I like this set up because I can grab my "go to" pieces as I spray on my perfume before I head out the door. However, if I'm wearing a fun dress or need a dressier piece of jewelry, I can search for that in my closet while I'm outfit styling.
This weekend will hopefully be filled with some rest as I'm still not feeling well after this surgery, hence my lack of post yesterday. But the exciting part of the weekend is tomorrow I get to initiate my sister into her sorority. That's such a special thing as a legacy and I never really thought I would get to do that for her, so I am honored and thrilled!
What are your weekend plans?!