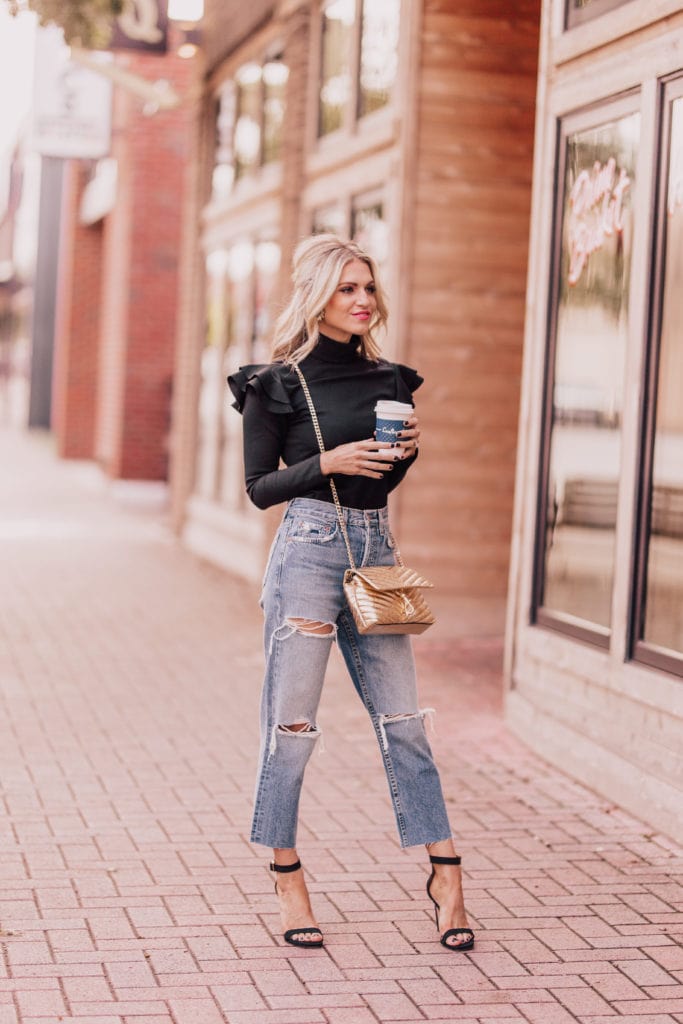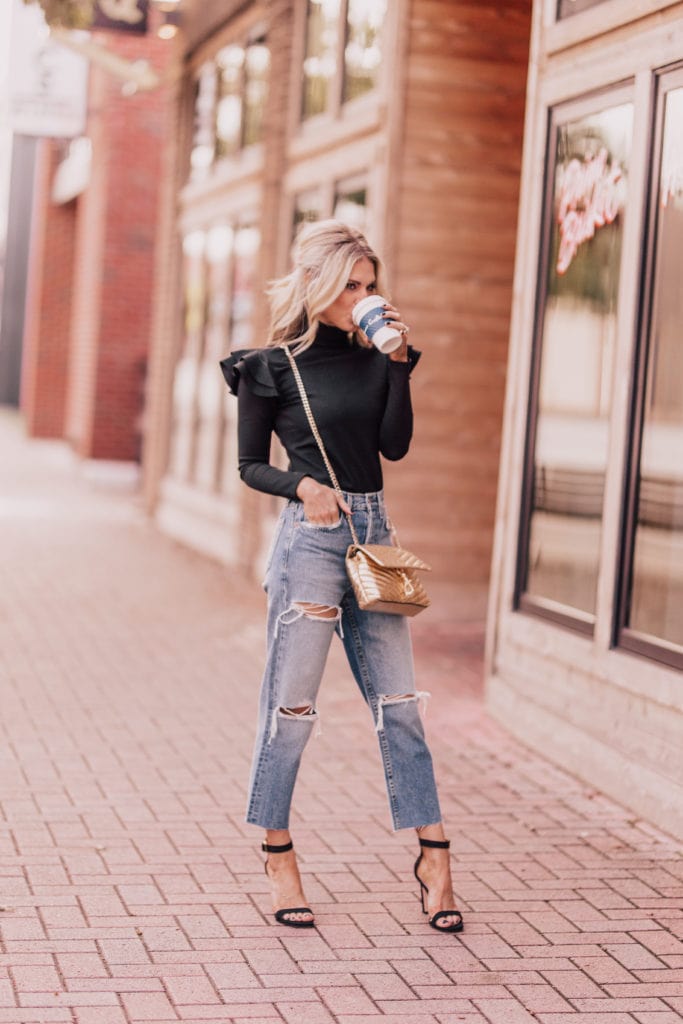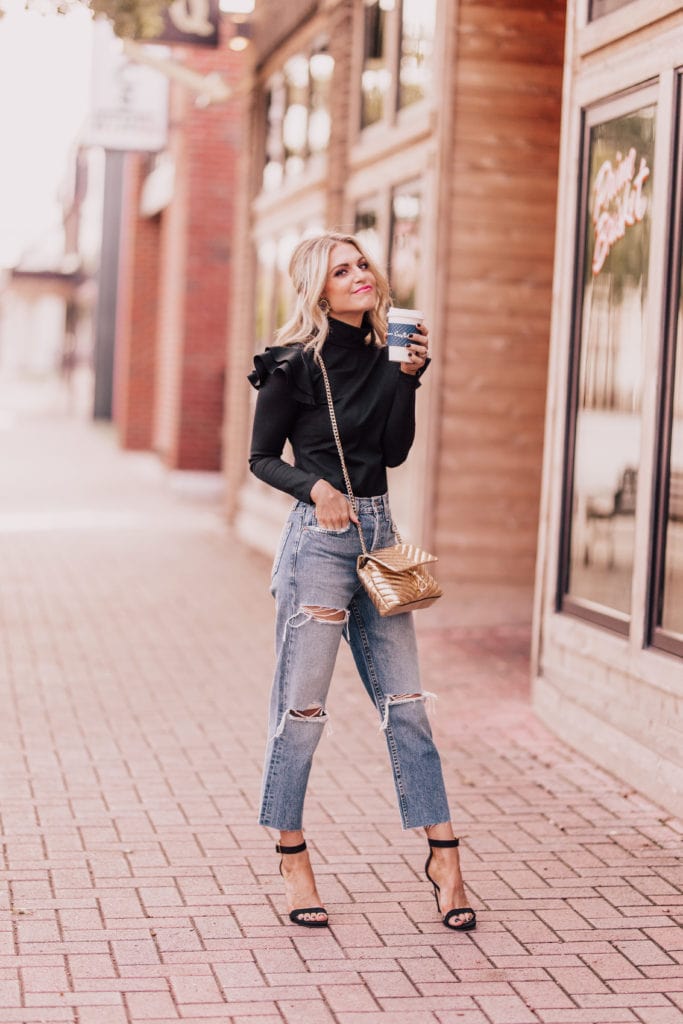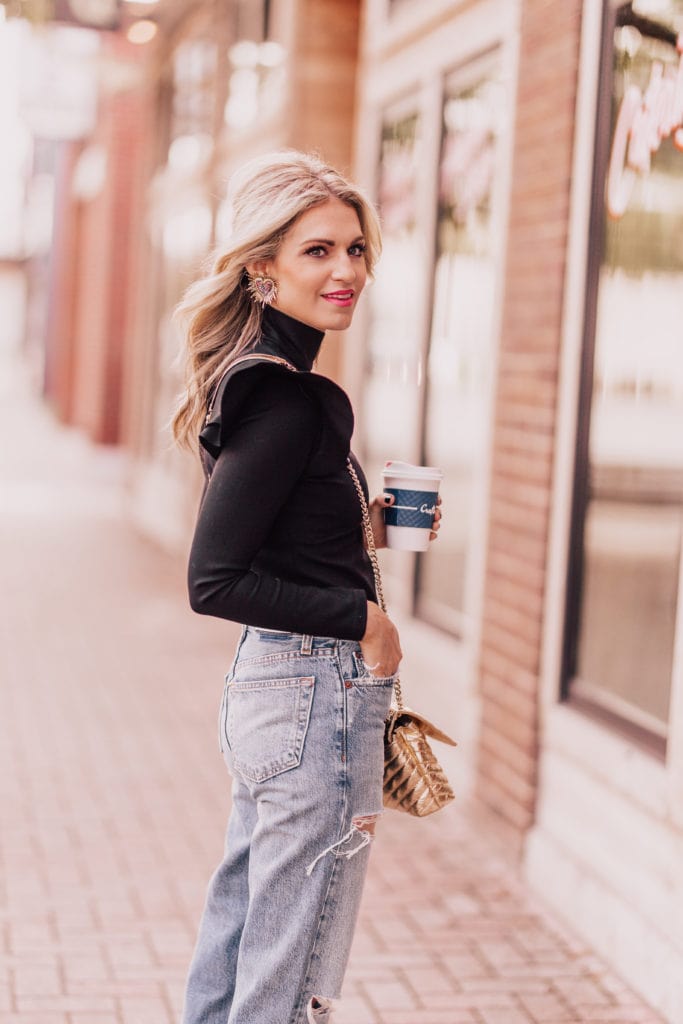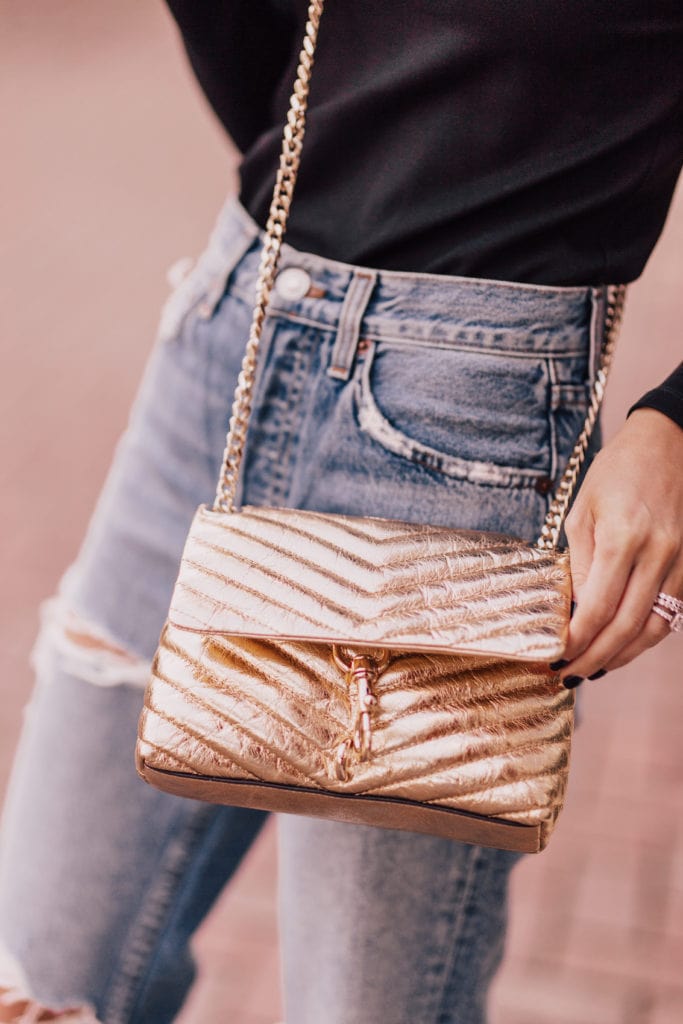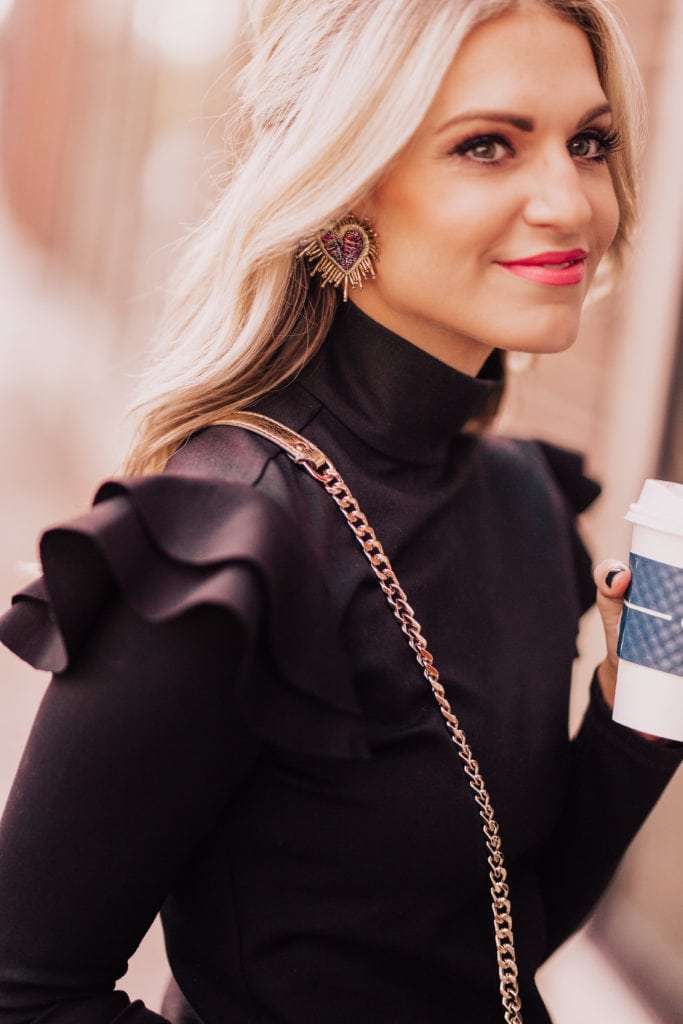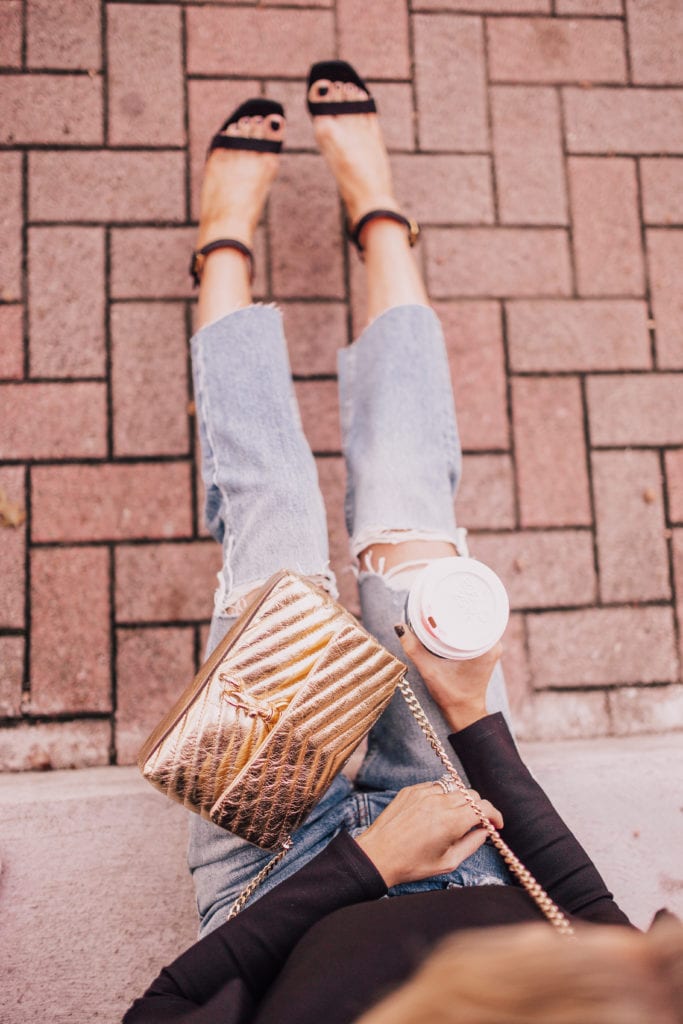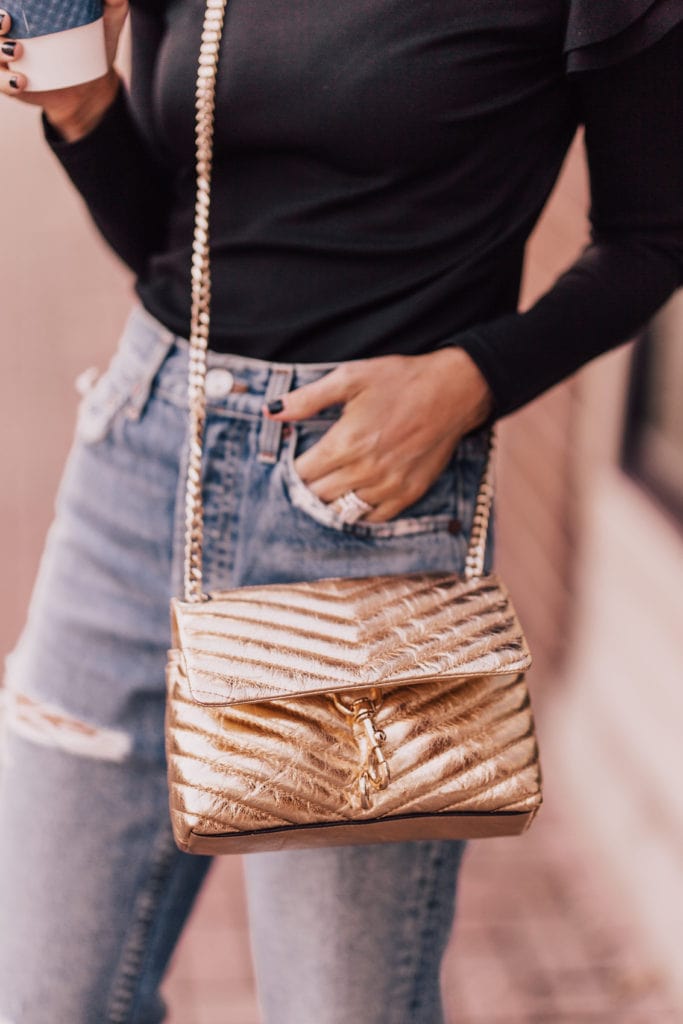 I LOVE a good pair of boyfriend jeans, but styling them throughout the year can get a little tricky. Are we supposed to go baggy on top or fitted? Do I wear a crop top with them in the summer? Can they work with booties in the winter? I actually think they are the absolute easiest to style in the fall because you just tuck in a fitted turtleneck and you are good to go! You get a nice contrast of fit and you're pairing something chic with something a little more edgy. It's all about balance in my book! You can also throw on a moto jacket over this since most of us are still in that "It's cold in the morning and I'm sweating like a dad at Disney come 1 p.m." It's layering-season, y'all.
I added a slender heel to make it date-night approved, but you can 100% rock this look with booties or glitter-adorned sneakers. Speaking of which, if you like the Golden Goose look but not the price, I think this is a cute option under $35.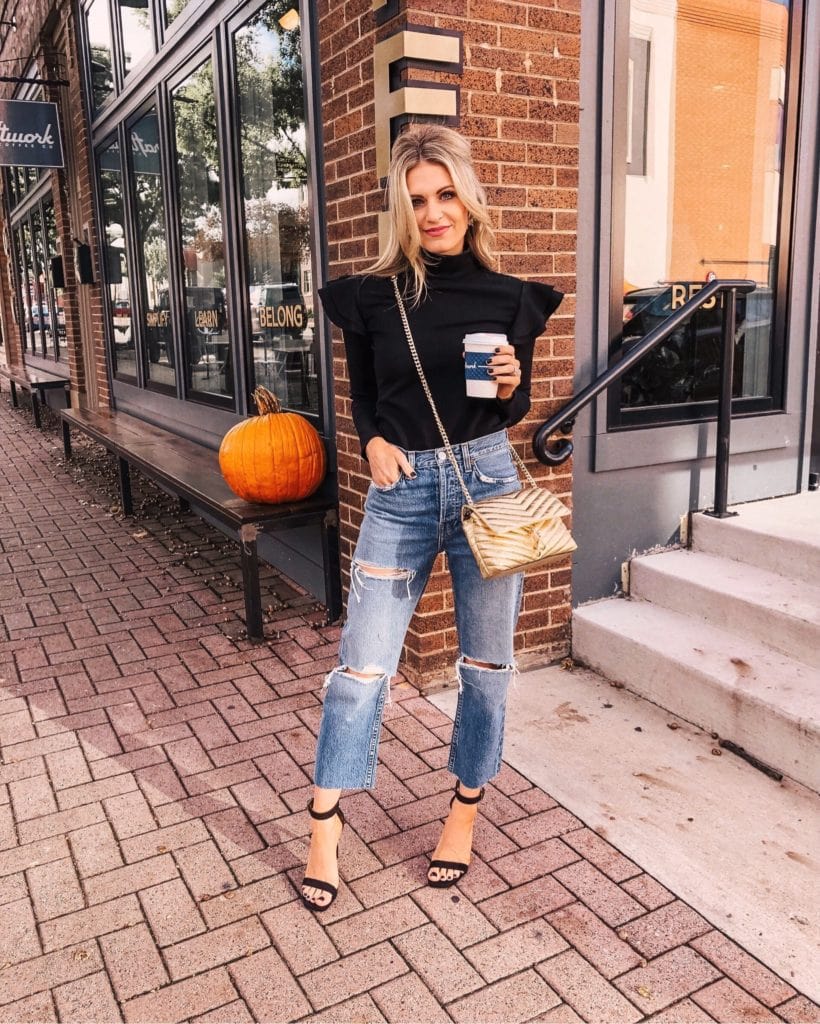 I also love this look because it is proof you can sass up a neutral palette. You don't have to just wear bold colors to embody your personal style. Just focus on contrasting fit and fun accents like my bag!
Do you wear boyfriend jeans?!