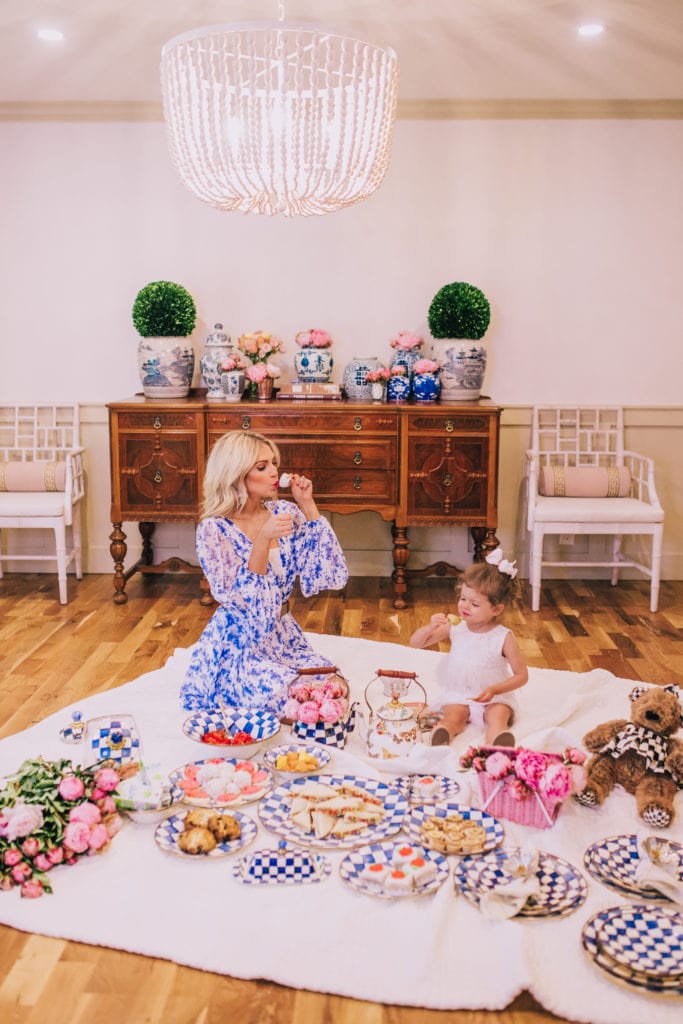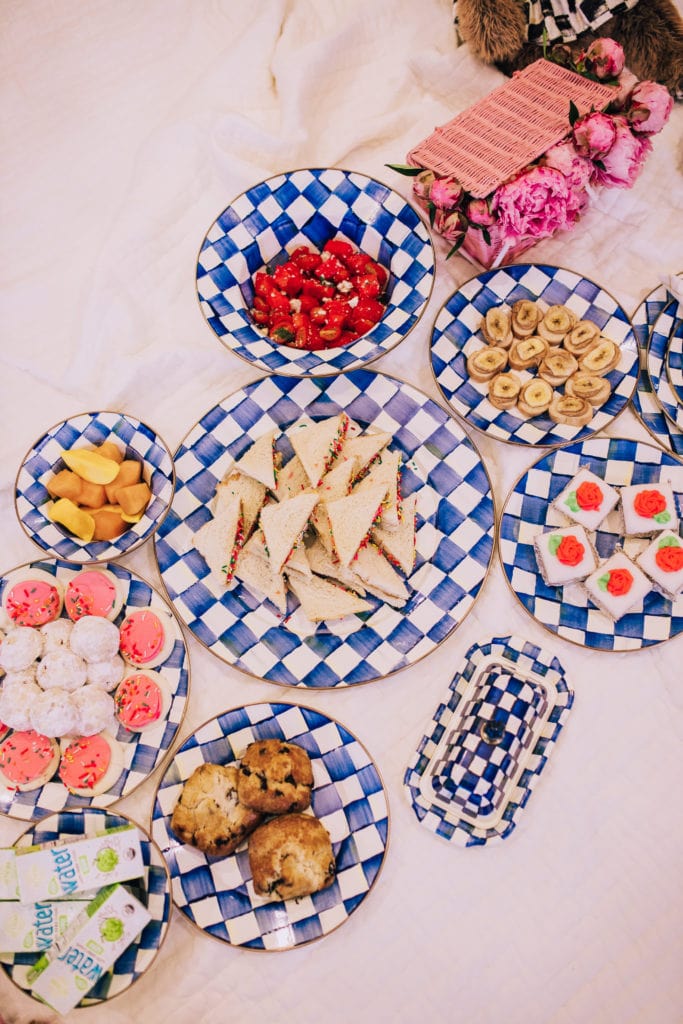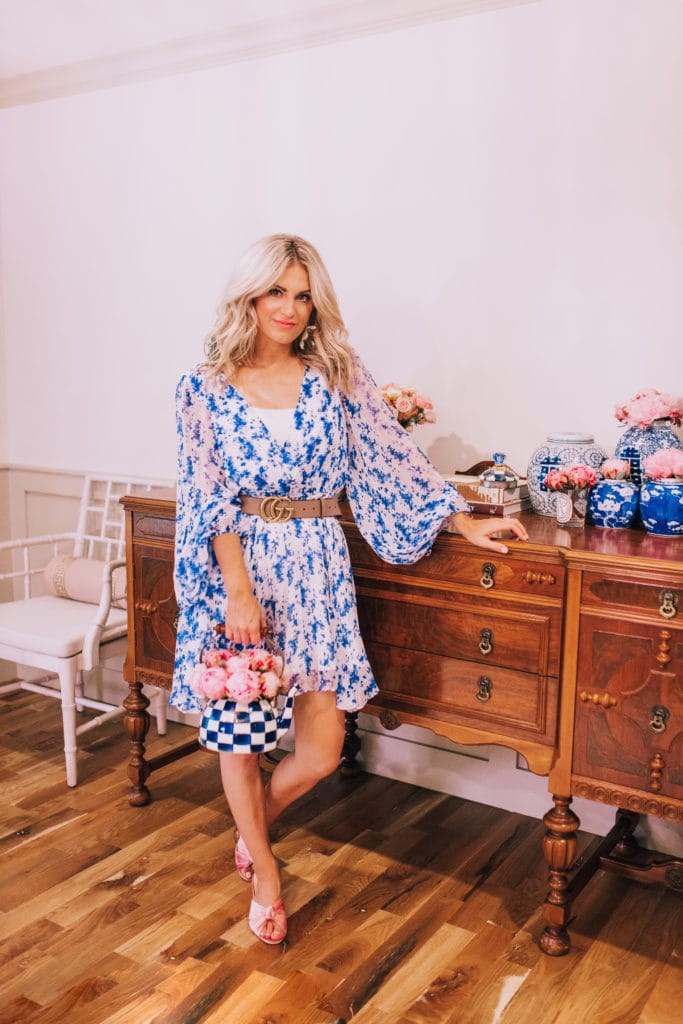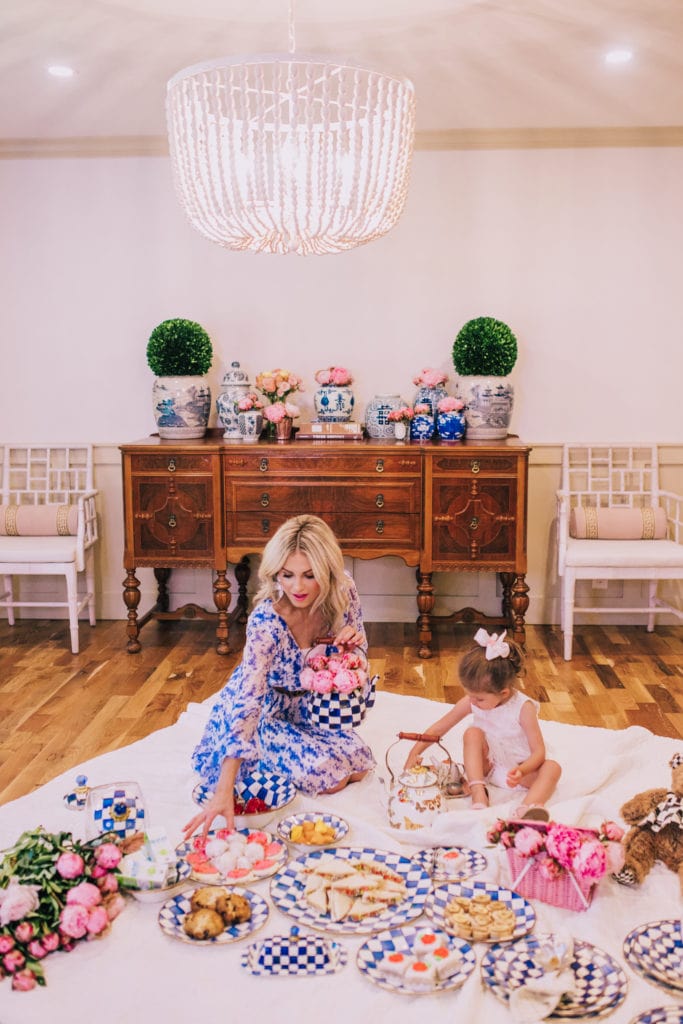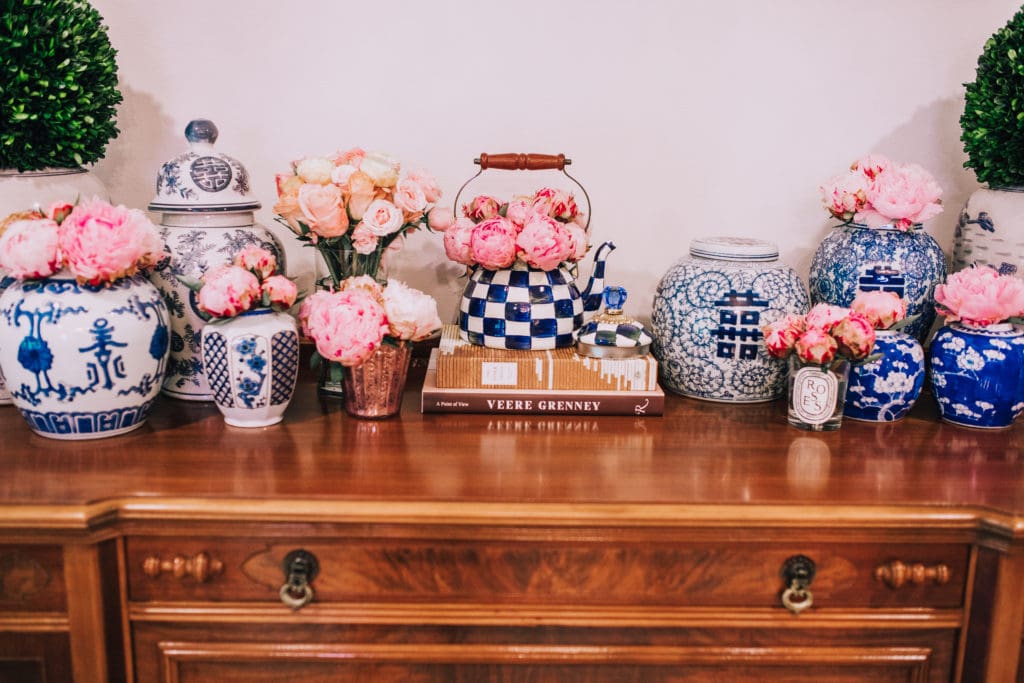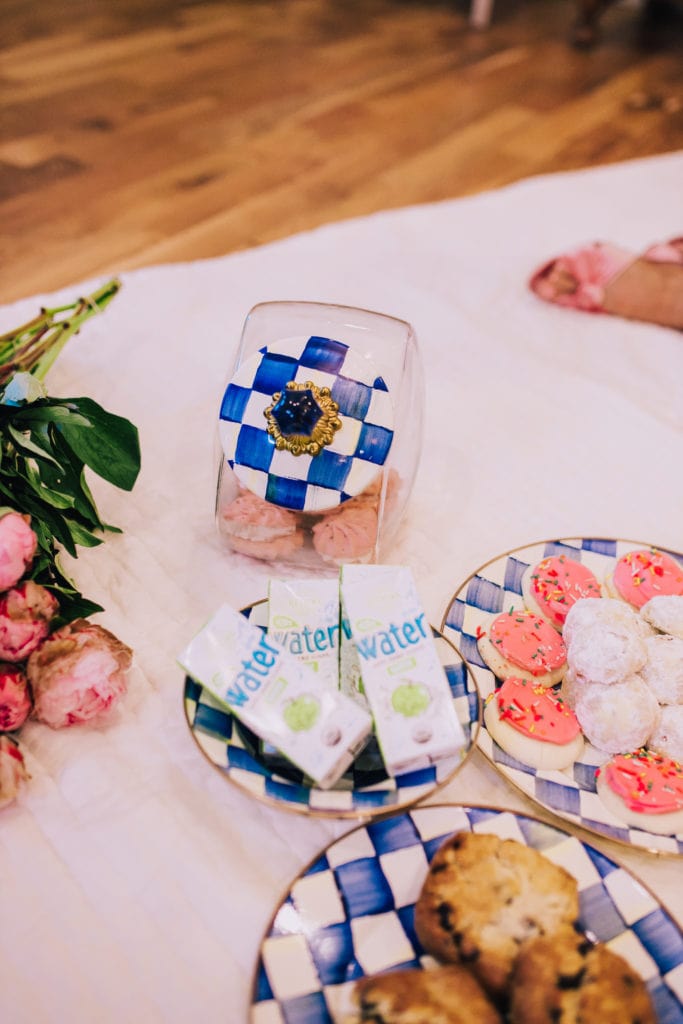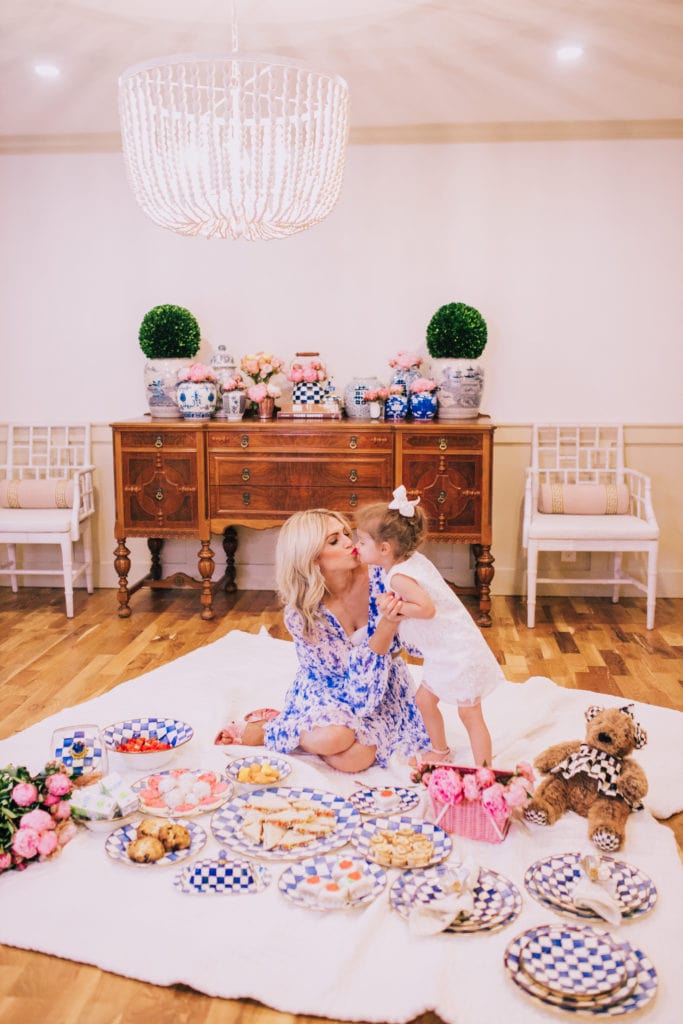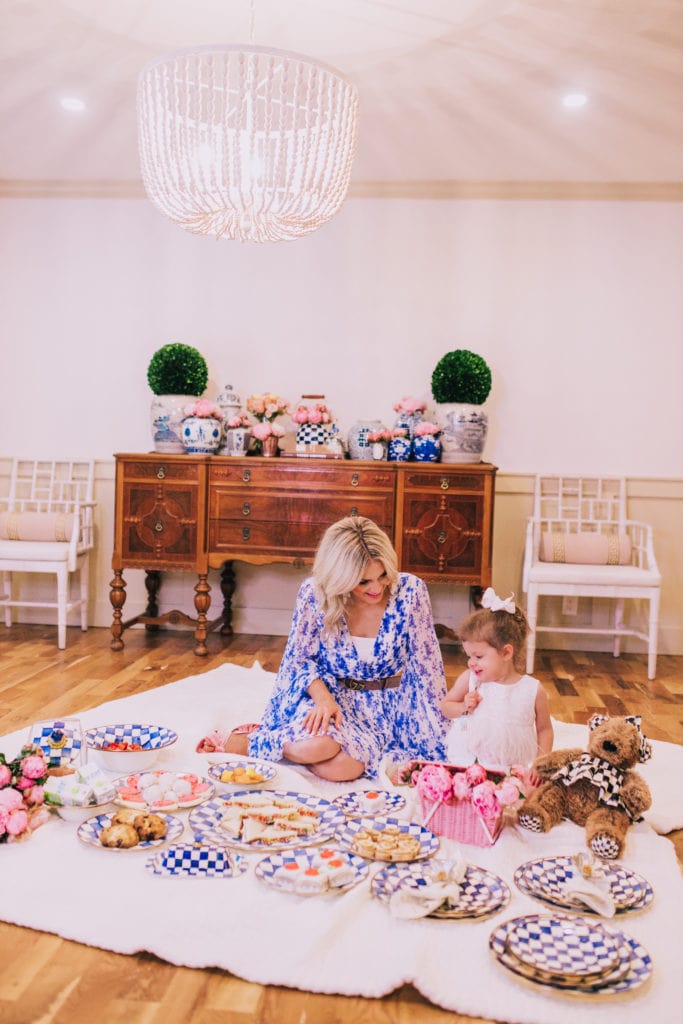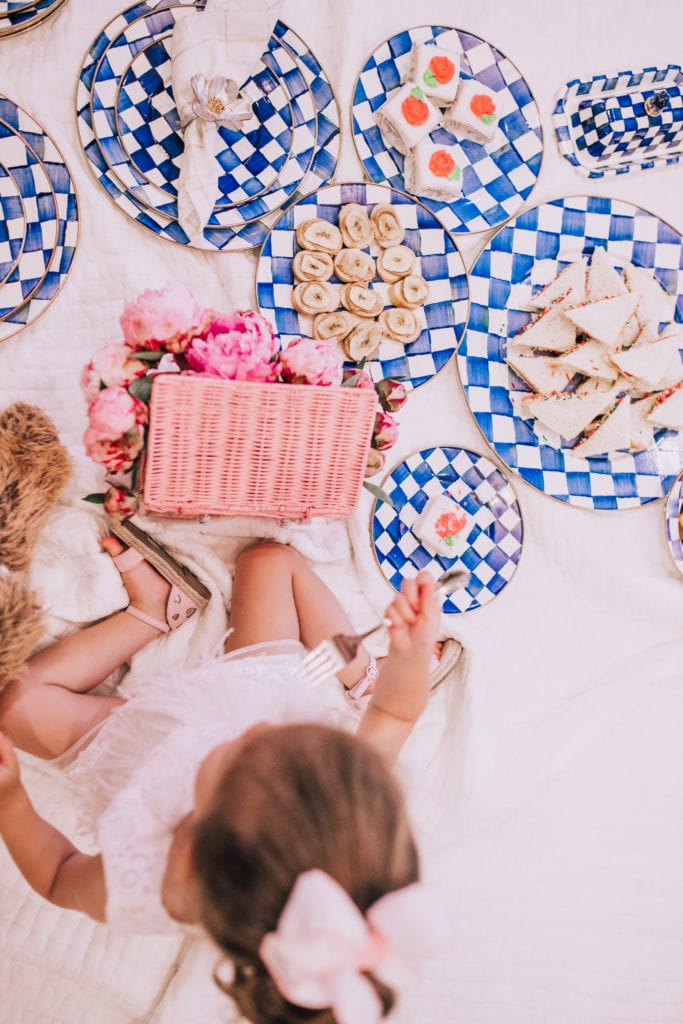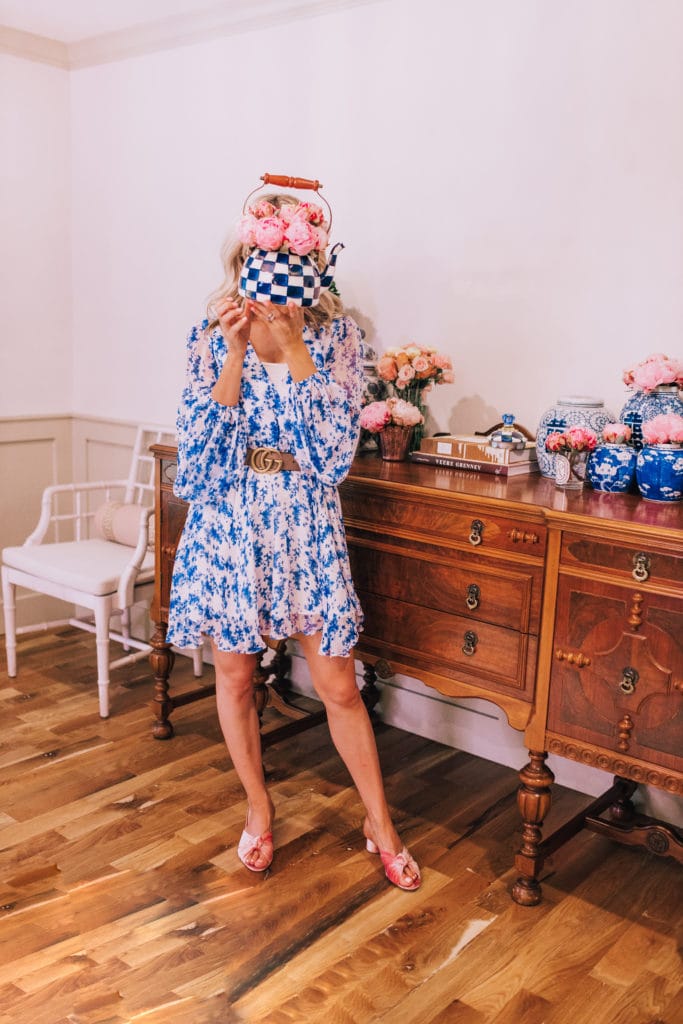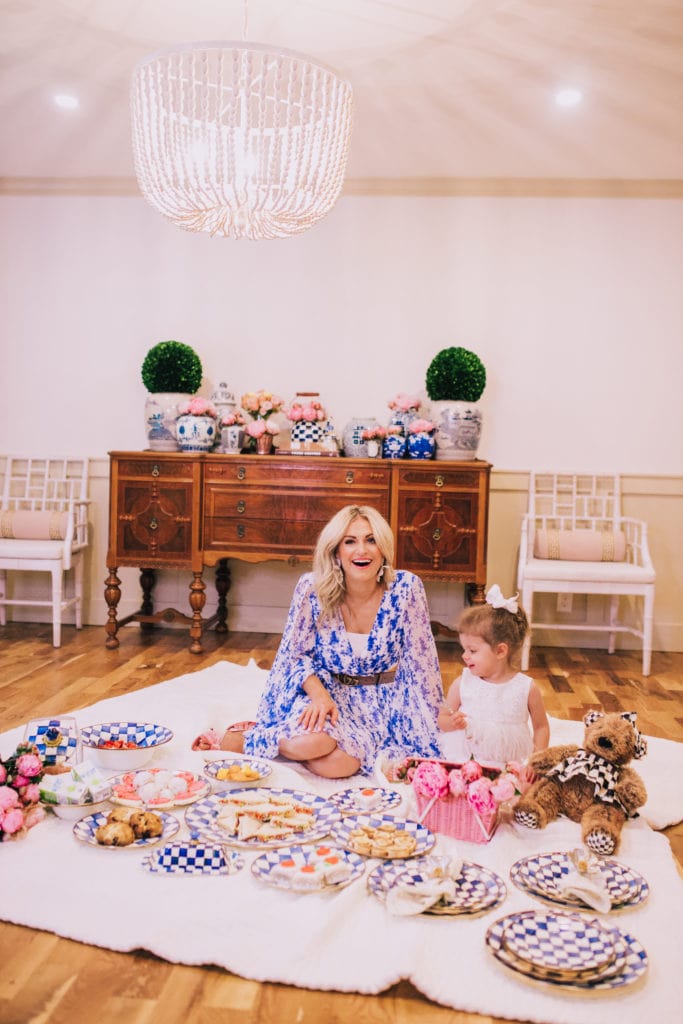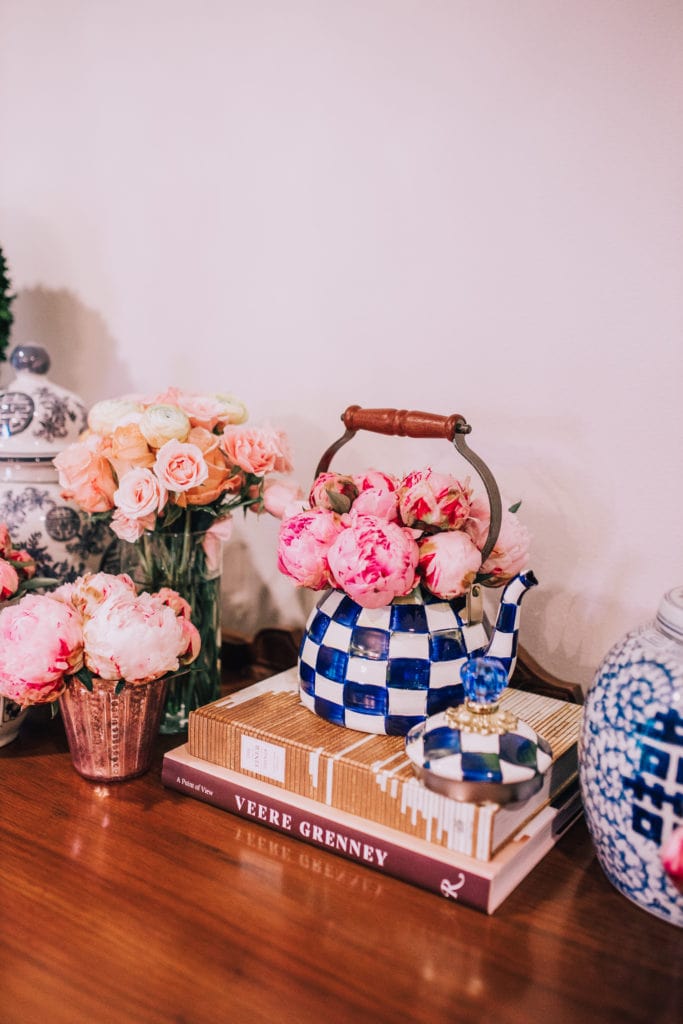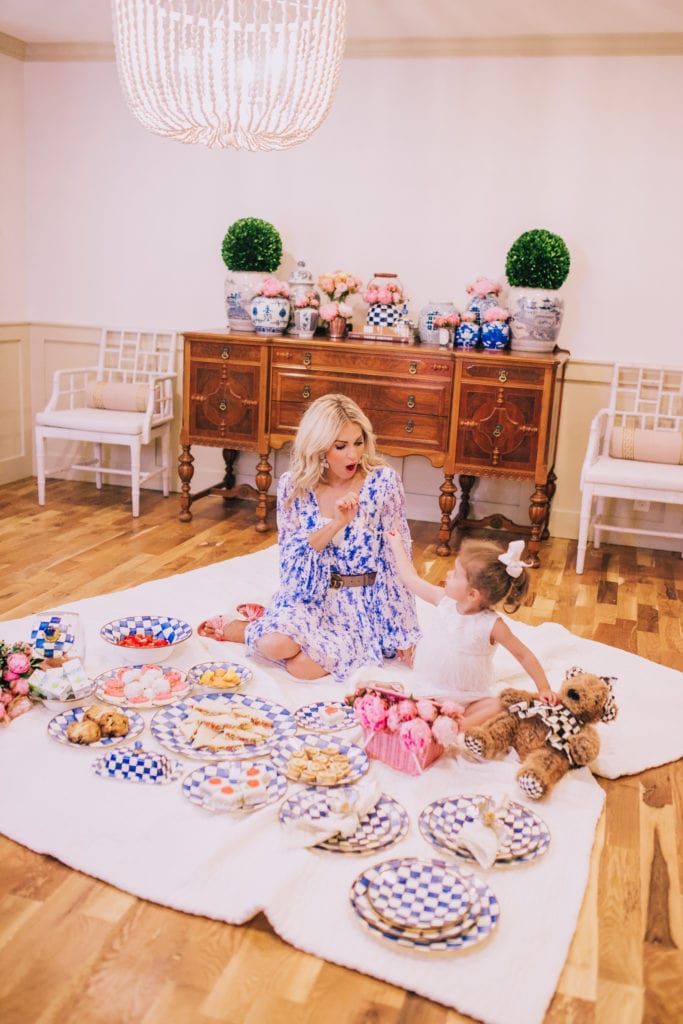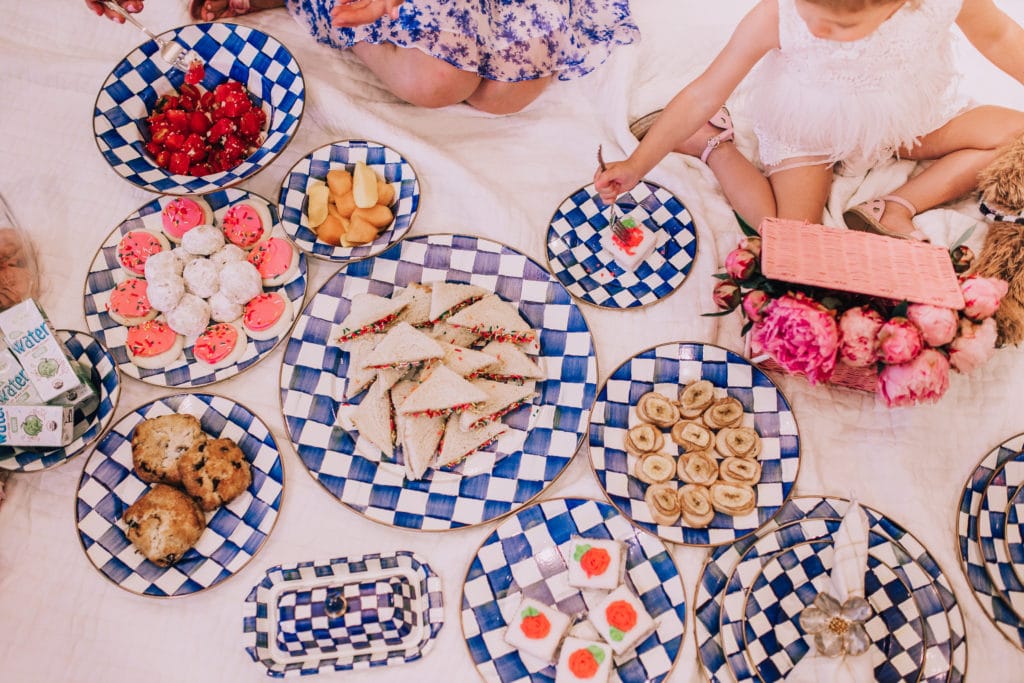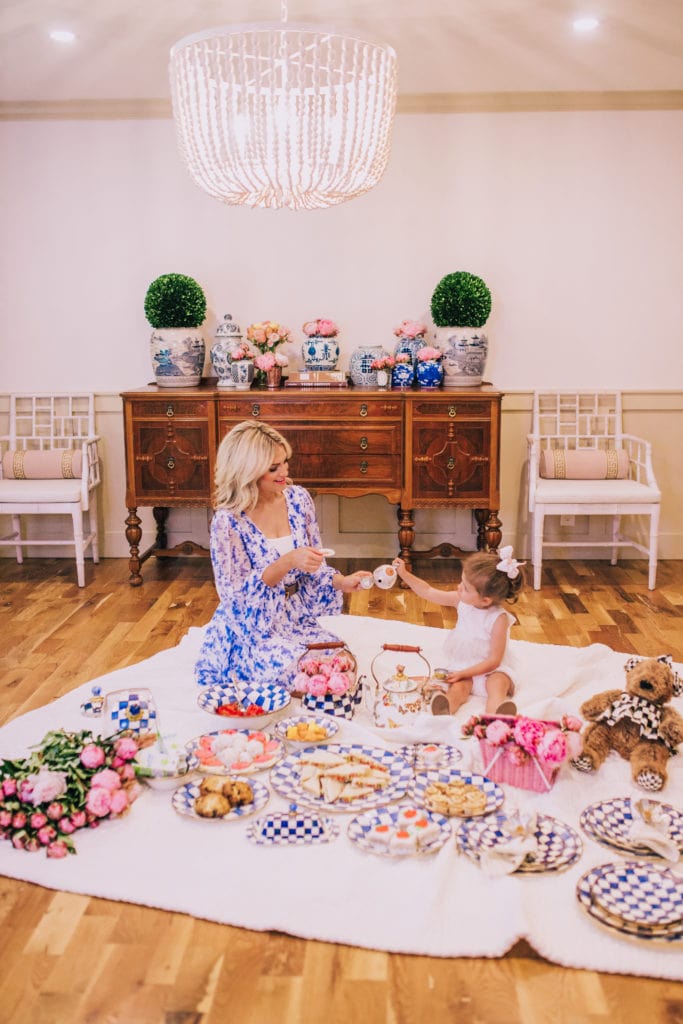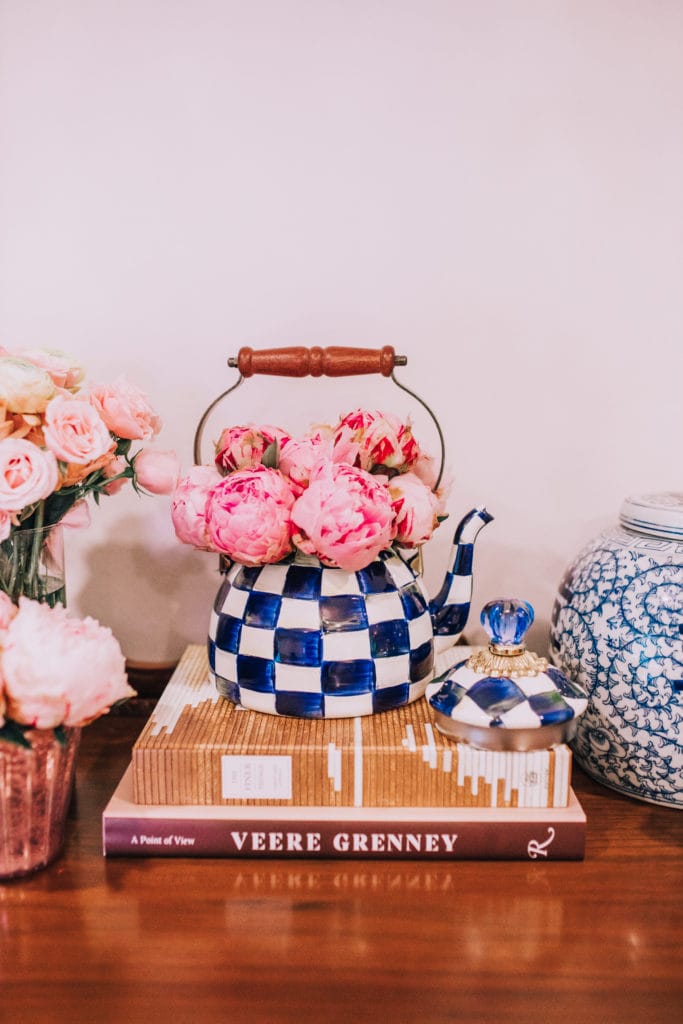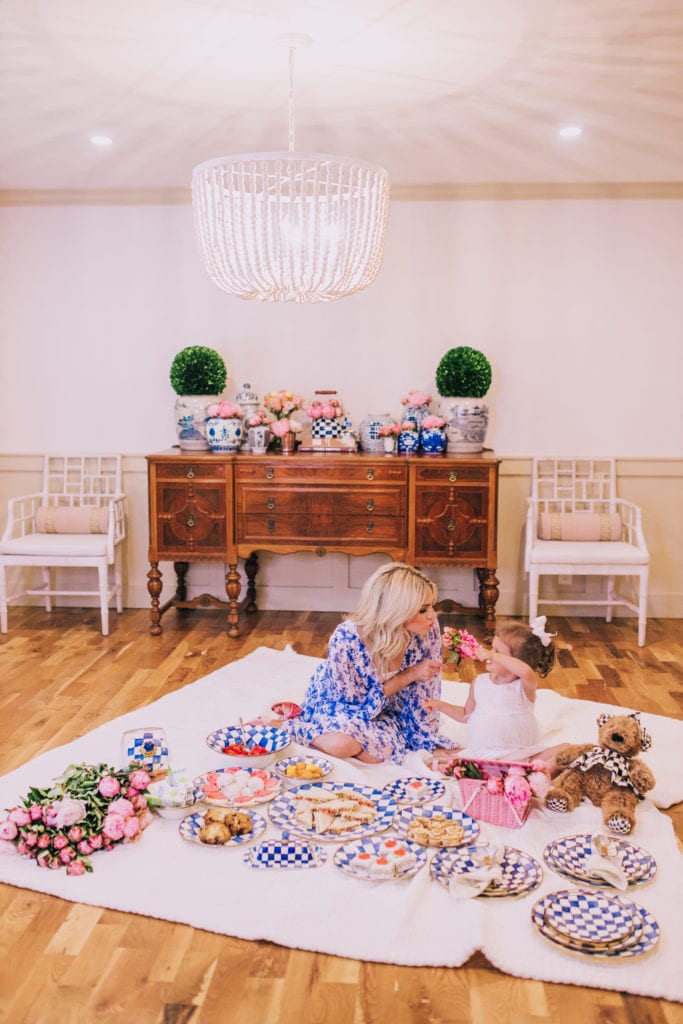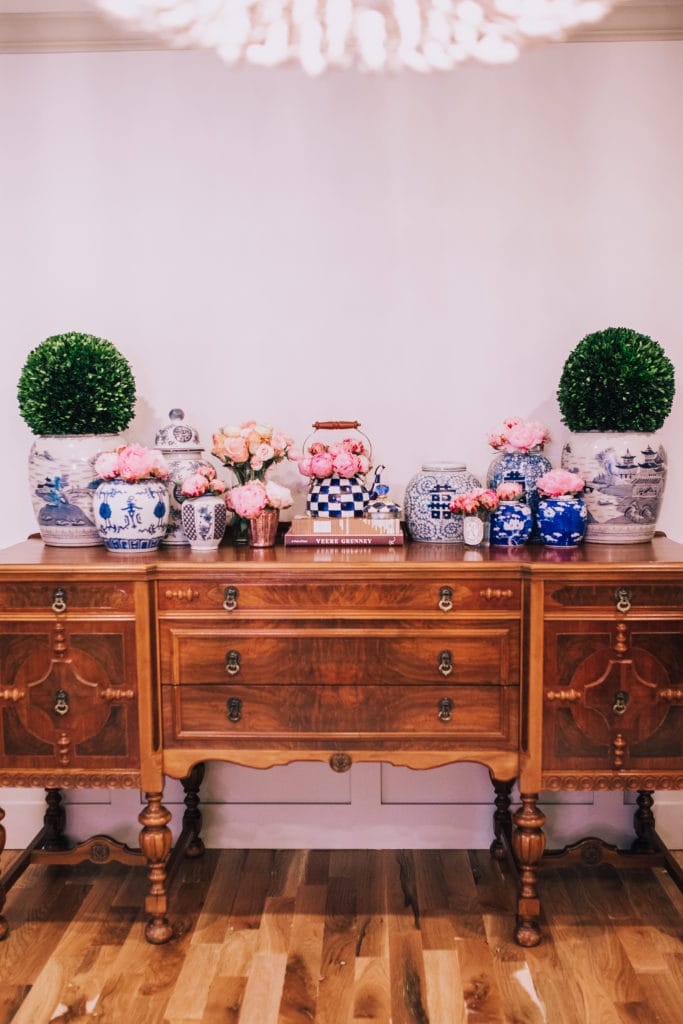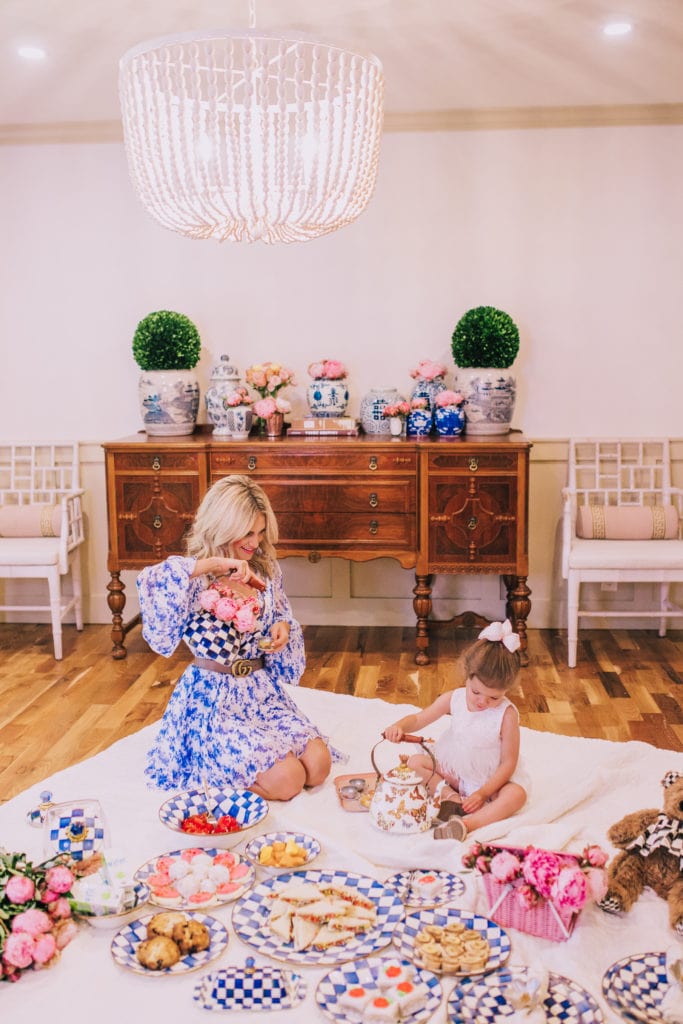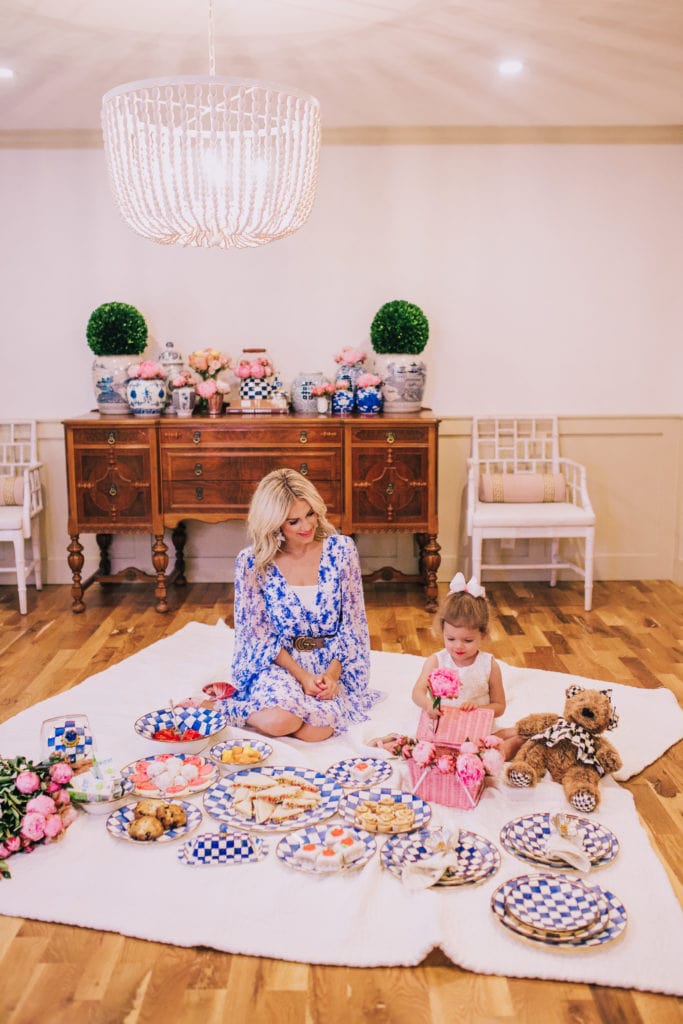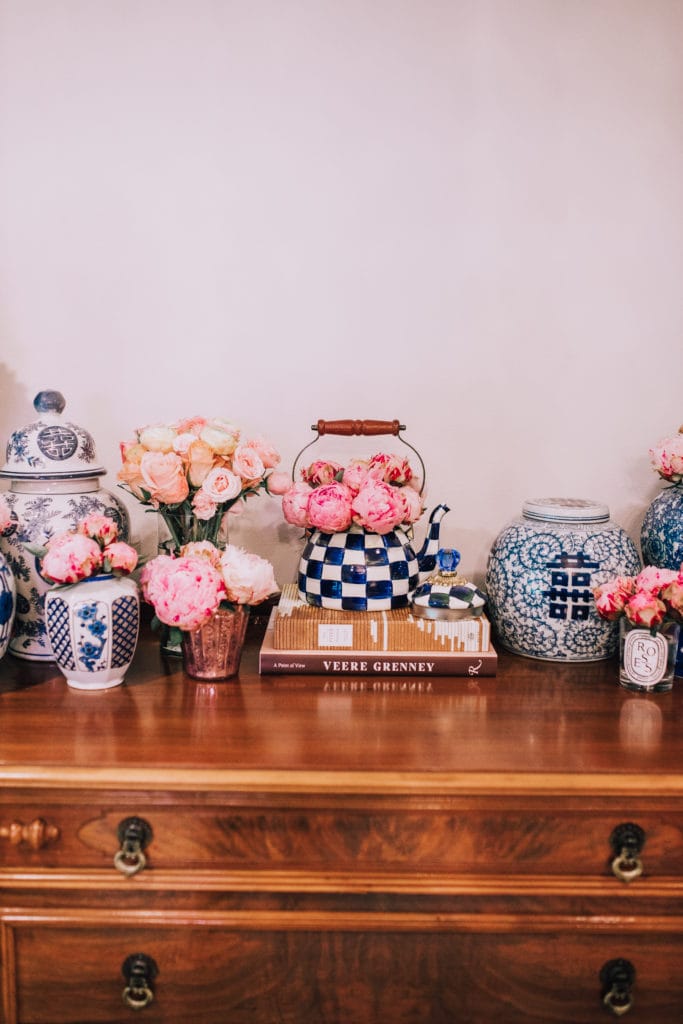 A few weeks ago, I started to have picnic-style tea parties with Maxi in our dining room. It was part bribery to get her to eat lunch and the other part imagination to make use of our dining room as we haven't found a dining table just yet. So when MacKenzie-Childs asked if I would photograph their new Royal Check collection, I knew just how I wanted to do it!
My admiration for blue and white pottery runs deep. One of my bridal showers was even themed with ginger jars. So many of my pottery pieces are antiques from that event like the ones holding my topiaries on the buffet. When I heard about Royal Check back at Camp MacKenzie-Childs, I started dreaming up ways I wanted to incorporate it into my existing decor. A teapot with peonies, a squashed pot next to my canisters, place settings on our kitchen table, etc. The options seemed endless, just like with a toddler tea party!
On regular days when we are trying to pass the time in 100-degree temperatures, I fluff out an old quit, whip out sandwiches, and we have a tea party with her stuffed animals. Maxi can be a grazer while eating a meal, so it works out perfectly. We don't have to be in a sea of peonies to enjoy it, in fact, we are in pajamas half the time. But that's what made this shoot so fun! It was the last week to grab peonies at Trader Joe's so, why not make it memorable?!
Some of her favorite tea party options:
Sprinkle Sandwiches– I cut the crust off peanut butter sandwiches and dip the sides in colorful sprinkles.
Toddler Crostinis– I slice a baguette, top with almond or peanut butter, and then place sliced bananas on top.
Watermelon Salad– This one is more for me, but she'll take a few bites! I slice watermelon, cherry tomatoes, and drizzle in a bit of olive oil, with basil, salt, pepper, and feta! It's a salad I crave in the humid temperatures.
Maxi loves this caffeine-free tea I get off Amazon.
A cookie jar filled with sprinkle cookies from her favorite bakery.
Do you have a lot of blue and white pieces in your home, as well?! What's your favorite MC pattern?