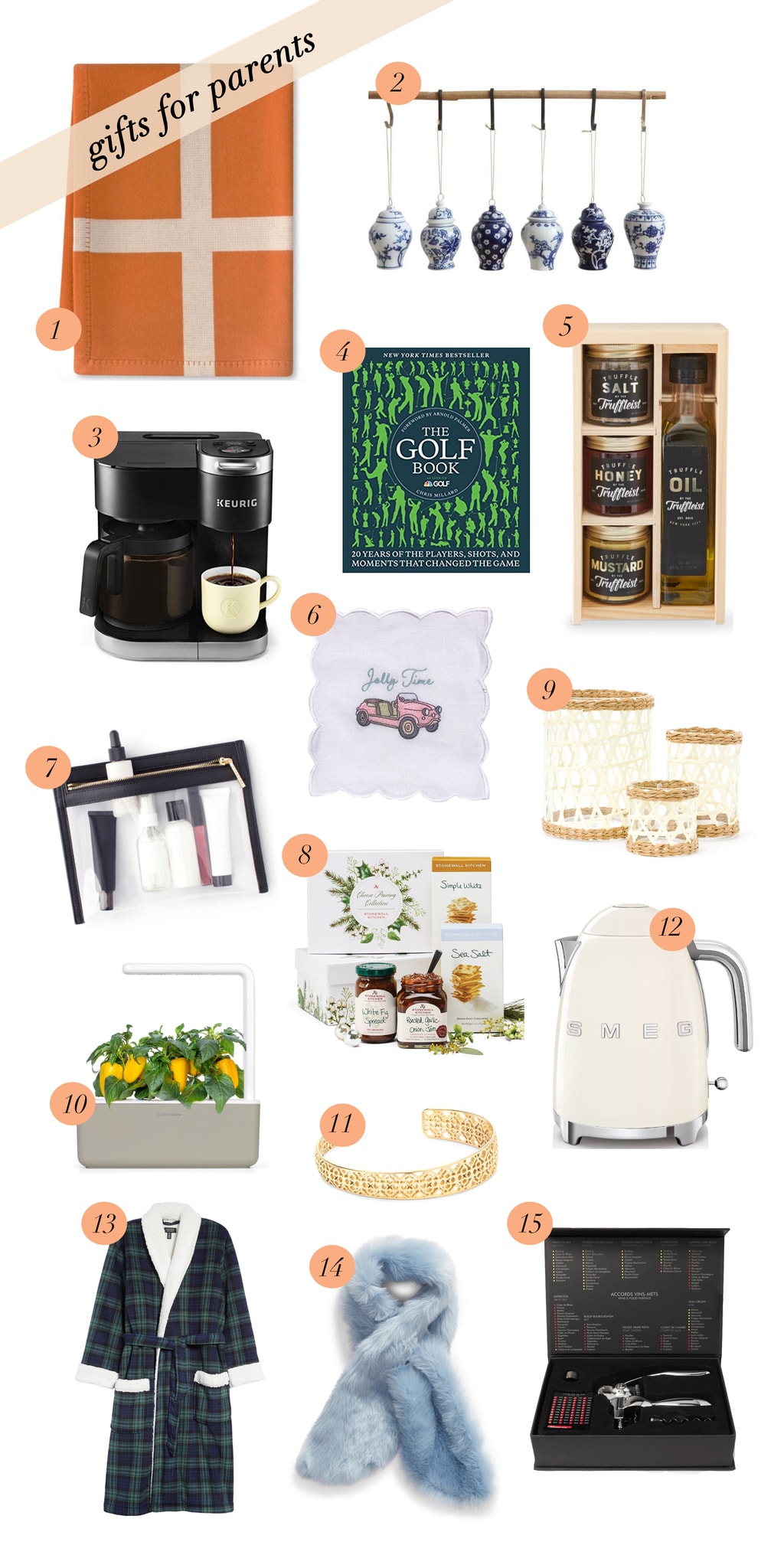 one | two | three | four | five | six | seven | eight | nine | ten | eleven | twelve | thirteen | fourteen | fifteen
A Few Extras

Good Sunday Morning, friends! I know it's not typical for COF to have a Sunday post, but my goodness last week was A WEEK. Maxi had a stomach virus and when she's sick I just put everything on pause, so I hope you don't mind this post coming a few days later. It's a rough time of year for a toddler building up immunities. A rough time of year!
Let's chat about gifts for the parents and in-laws. It can be the section of gift-giving people are the most hesitant to make a decision with. "They have everything!" "Well, what do they even want?" "I'm not too confident in what my father-in-law would need." I always feel stumped when I think of my own mother. Chances are they've accumulated far more items than we have, but that my friends is where we need to shift our mindset.
Just remember that gift-giving is not a competition of buying an item that an individual doesn't already own. While it always feels like a win to find an item that wows them, the process is what shows the love. With gifting parents or in-laws, I like to think of a gift that they will remember you when using. Maybe your mom loves to decorate and you can get her some EZ Custom Gifts. Or does your mother-in-law enjoy tea? Could you get her a gorgeous kettle for her next cup? Does your dad need a robe for cold winter mornings while he reads the paper? Try to think of those activities they do DAILY and how can you add a little extra detail to that.
If you are bringing a gift to your boyfriend's family, I always love a gift basket. When in doubt, whip out a basket. You can add in specialty jams, this truffle oil set, a dozen baked cookies, and a lovely bottle of wine. Add in a note to show your appreciation for how they host you in their family and you have compiled a fabulous gift that anyone would just die over.
And then never forget a hand-written card. We all know that at the end of the day, parents don't care about any gift. And I think that's exactly why we try so hard with finding them the perfect present. But top off your wrapping with a card expressing your love and gratitude because deep down, we know that is what truly matters to them.
How far along are you in your Christmas shopping?! Are you finished or just now starting?
Have a wonderful rest of your weekend, thank you as always for reading!