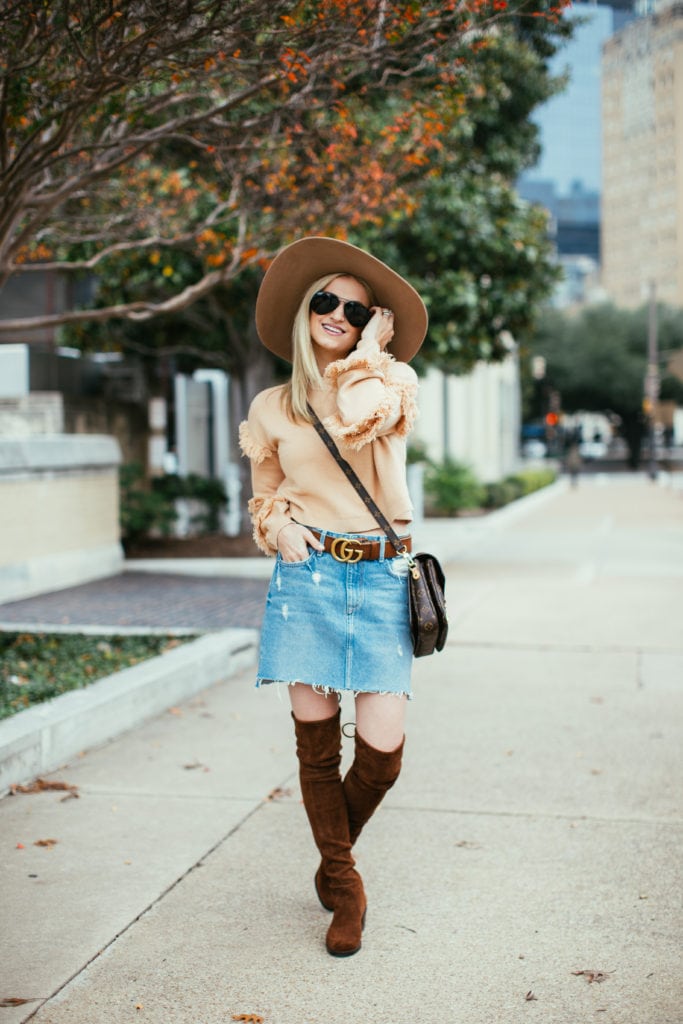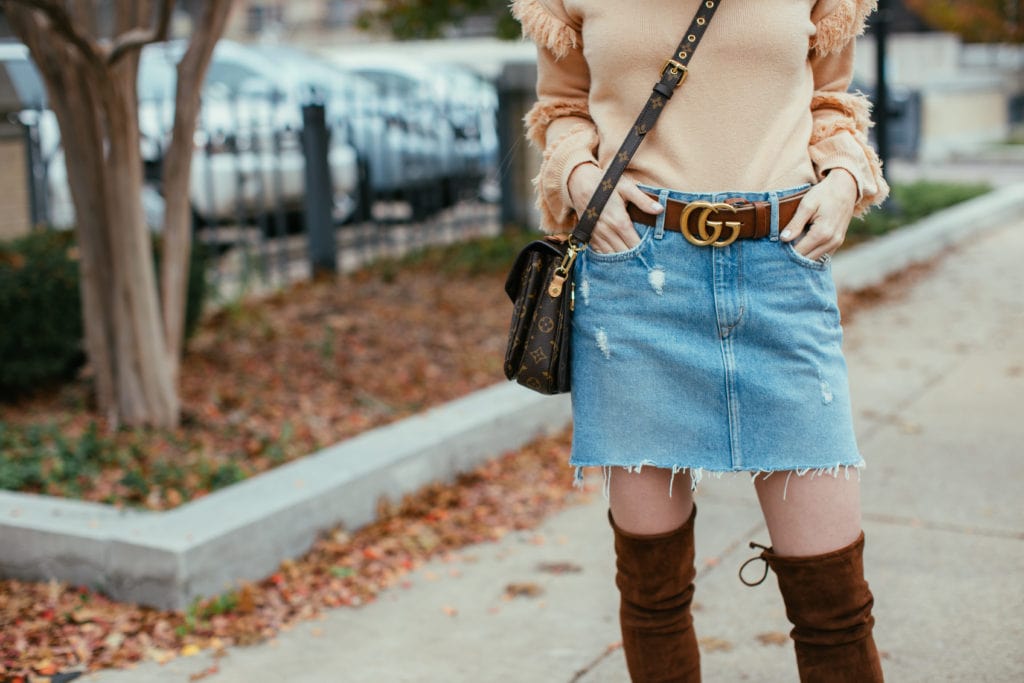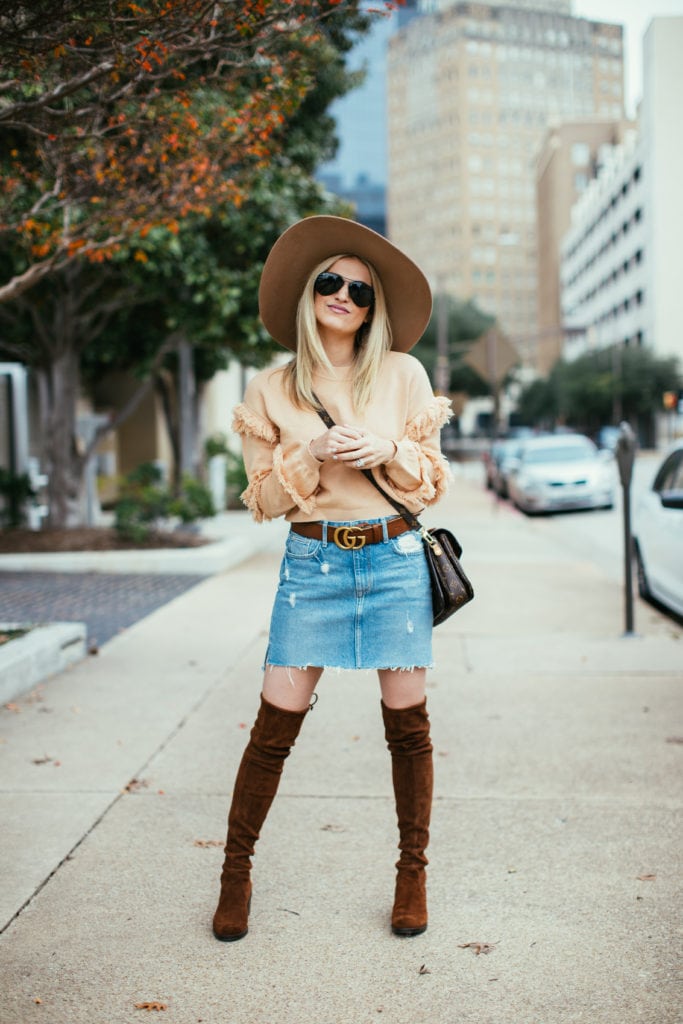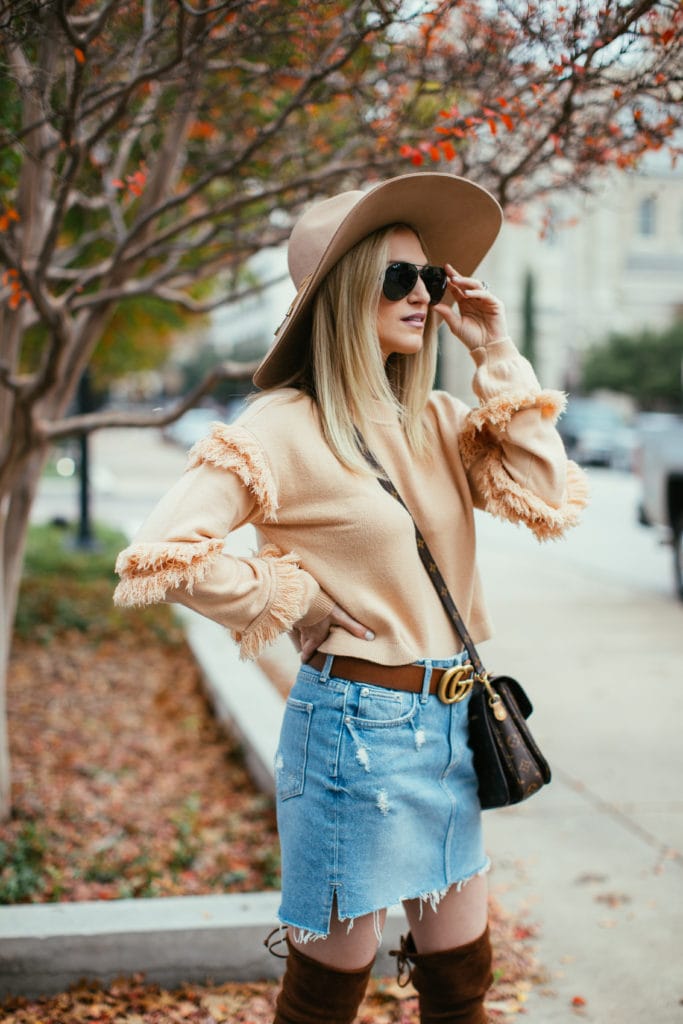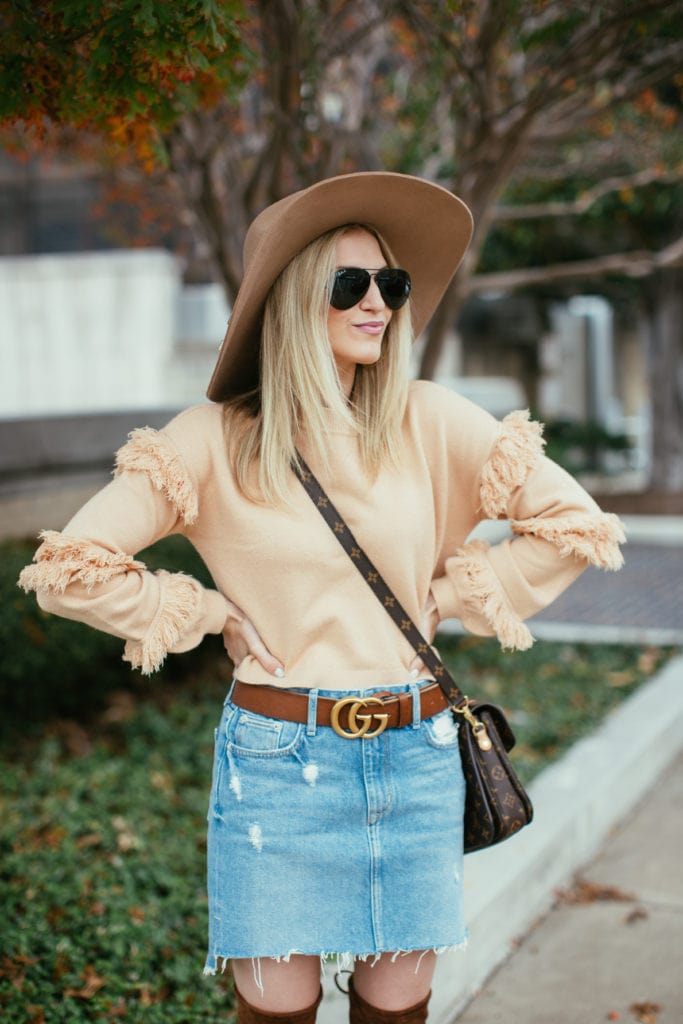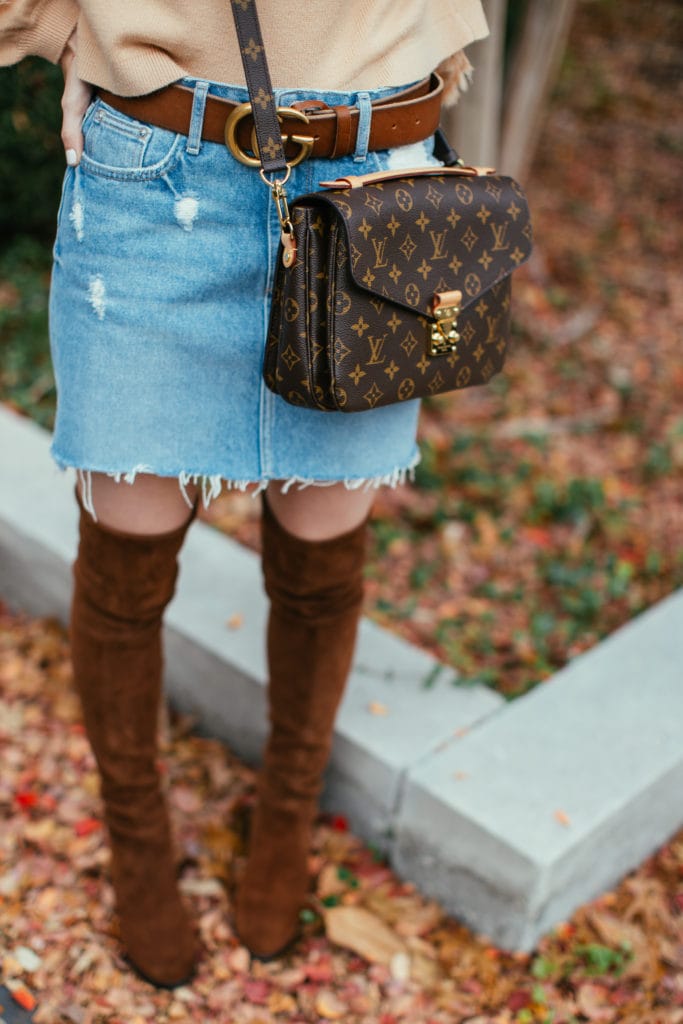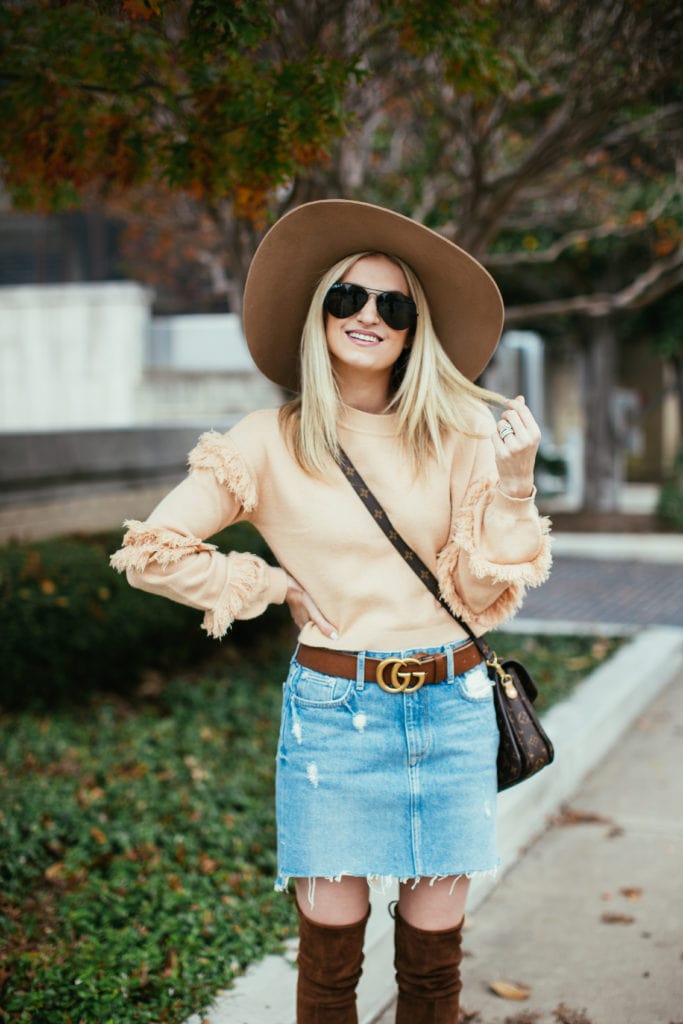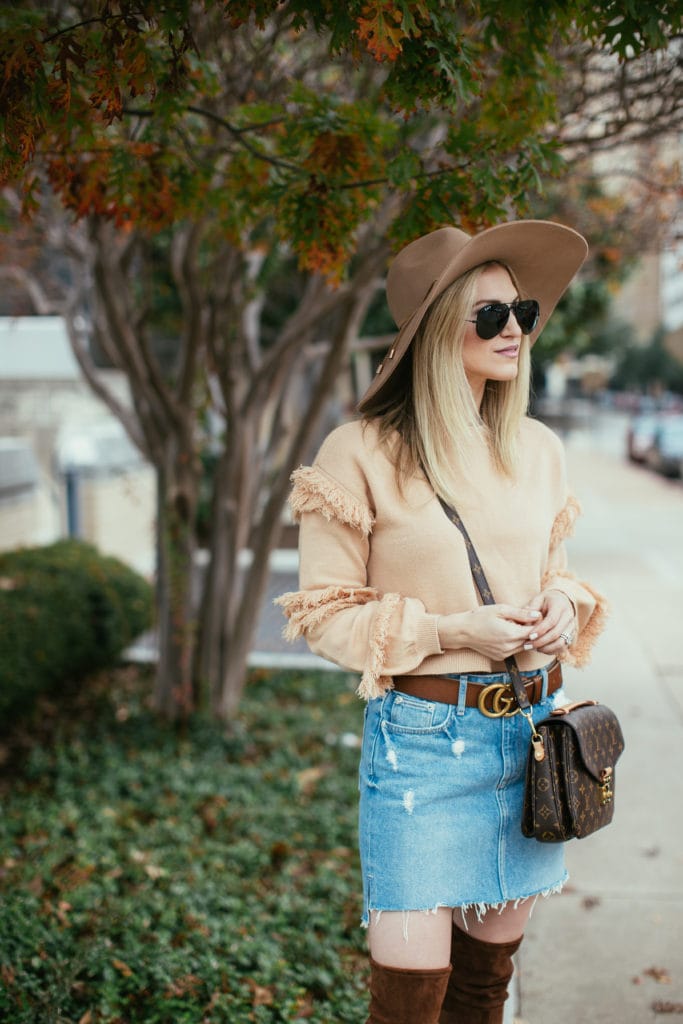 Sweater: Tularosa [wearing S] | Skirt: Revolve | Boots: Stuart Weitzman, Similar | Hat: Club Monaco | Belt: Gucci, Similar | Bag: LV, Similar | Sunglasses: Ray Ban | Lipstick: Stila
Photography by: Rebecca Dale Adler
---
I hope you all had the best Thanksgiving weekend! Ours was well, interesting. In the beginning of last week Maxi got sick with a virus. We took her to the pediatrician and they said it was a bad virus going around for little ones. If it's not hard enough to see your little one sick, when she was at the tail end of her sickness Paul and I got it! My parents were so great and came to get her yesterday so Paul and I could get better.
I finally am better and am going to go get Maxi this morning once she wakes up and let Paul keep sleeping it off. This is a motherhood initiation phase right? At some point you and your child will be sick over a holiday, no?! 😉 So while I did make all the sides for Thanksgiving they didn't ever get eaten and we never celebrated. But today we are all getting better so that is something to be thankful for!
I had intended on sharing this look yesterday but of course didn't get around to it, so I wanted to share this look quickly before I got Maxi! If you are somewhere with a warmer fall this a favorite look of mine. I'm thrilled the denim skirt is back to stay and you can easily throw on a pair of over-the-knee boots and a cropped sweater to pair with it.
I hope you love this look as much as I do! And mamas, I need your tricks! What are your vitamin tricks so that you and your family don't get these nasty viruses that go around in the fall/winter?! If you tell me to drink grape juice, do a headstand and say my "ABC's" backwards I will. But seriously, does the shot of grape juice every day work?! I hear people rave about that trick online all the time!
Thank you so much for reading!