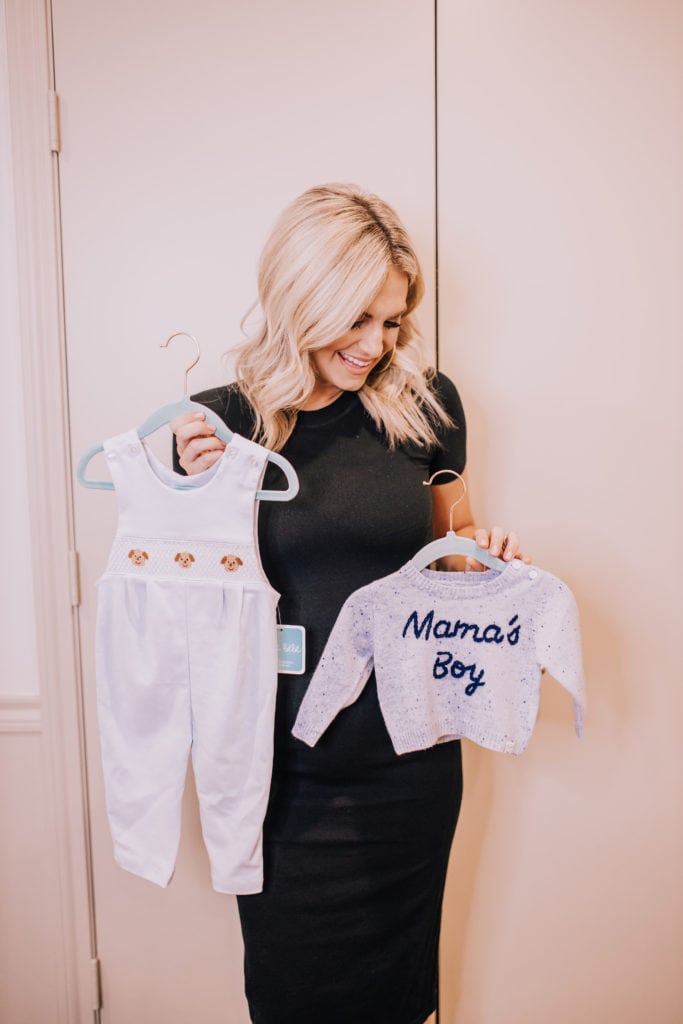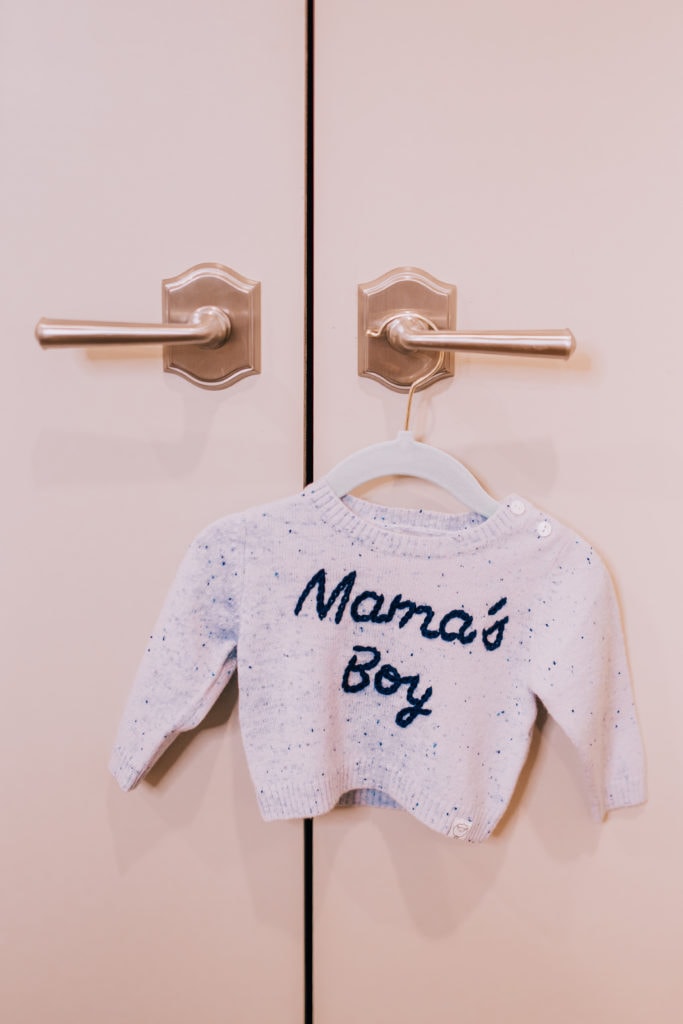 The joke goes something like, "You get your first-borns nursery ready by 30 weeks and your second-borns nursery ready 6 months after they are born." While I definitely have the perspective that we will hardly be in his nursery those first few weeks, I have thoroughly enjoyed nesting just as much this time, if not more. There are fabric swatches in his nursery to select drapes, little pajamas folded, and approximately 27 tabs open on my computer right now as I research all the random things they didn't have on the market when I was pregnant with Maxi. It has been so sweet to see how excited Maxi gets being in baby brother's nursery. She climbs in his crib while I'm in there organizing and she will say how she is going to nap with him. haha. One afternoon I walked in the nursery to find a half-eaten apple sitting on his mattress. I asked Maxi why she put that there. She said, "Baby brother may get hungry!"
Many of you have been searching for sweet baby boy items as well, so I wanted to start a list on the blog to house links for common products. Hopefully, this will help you in your browsing!
I'm happy to add to this list as we purchase big-ticket items or decide what we will be using, etc! 

It's probably no surprise that I love really classic clothing for babies. Did all of Maxi's smocked dresses give that away?! 😉 I have mostly purchased clothing for him in-store as we have some darling local boutiques! For online, I have loved Beaufort Bonnet Co. Smocked Auctions, Cecil & Lou, The Smocked Bear, and I know I'm forgetting some.

I'm not sure why we enjoying nesting so much as mothers. As long as the baby has food and somewhere to sleep, they don't need much else as newborns! But I have had such a fun time browsing online, folding his little pajamas, and going through all of Maxi's old gear. My idea of fun is spending a weekend organizing and cleaning out my children's rooms. Do you have anything you rave about for your baby?