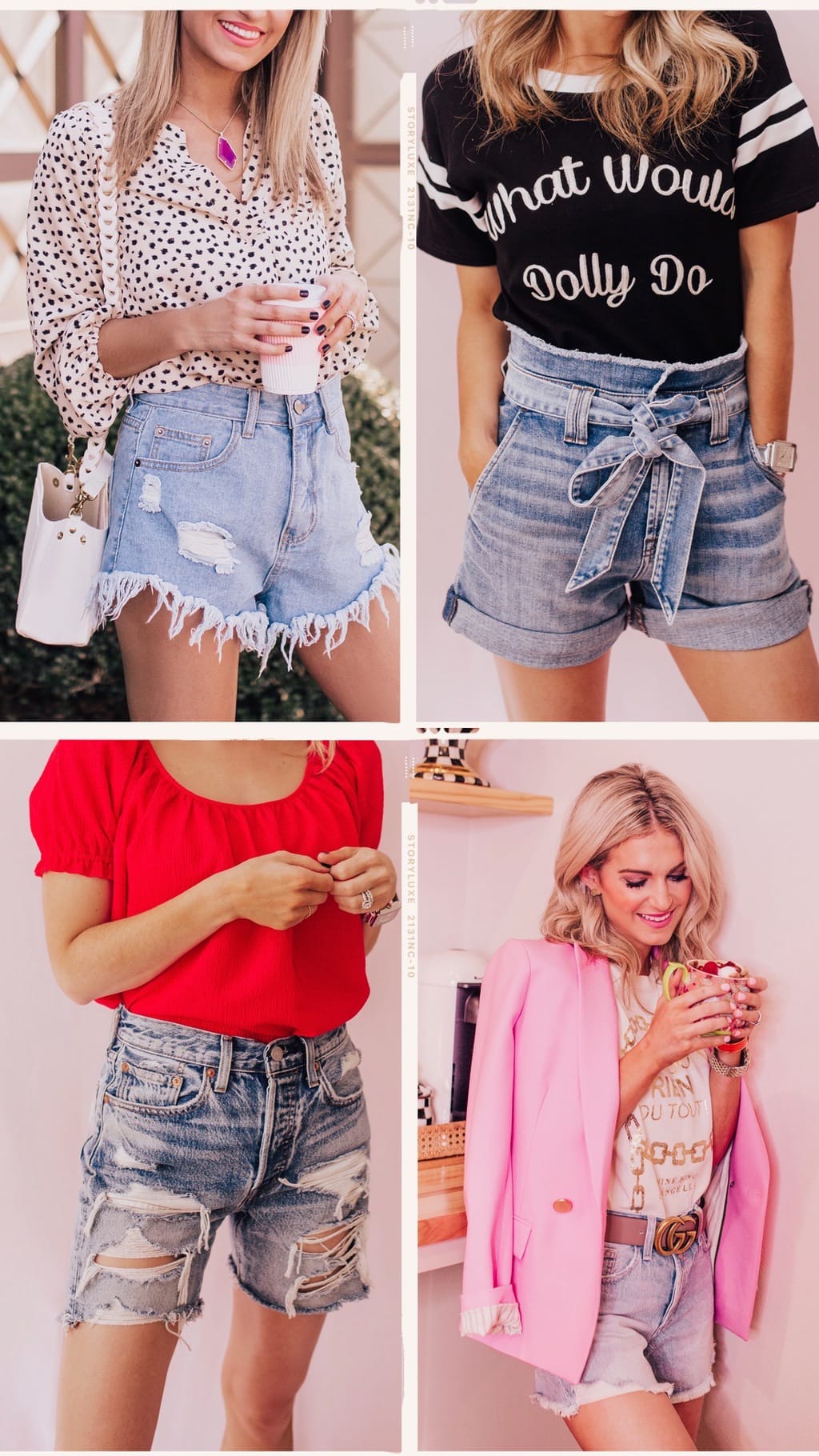 Bermuda, high waisted, Daisy Dukes….which do you prefer?! Short season is here, so today I'm rounding up some of my favorite options for your closet in 2020. Now, I'm not sure why, but shorts sell out SO quickly, and a lot of photos from last year won't have the same pair in stock. However, I pulled from my favorite brands which make similar styles each season.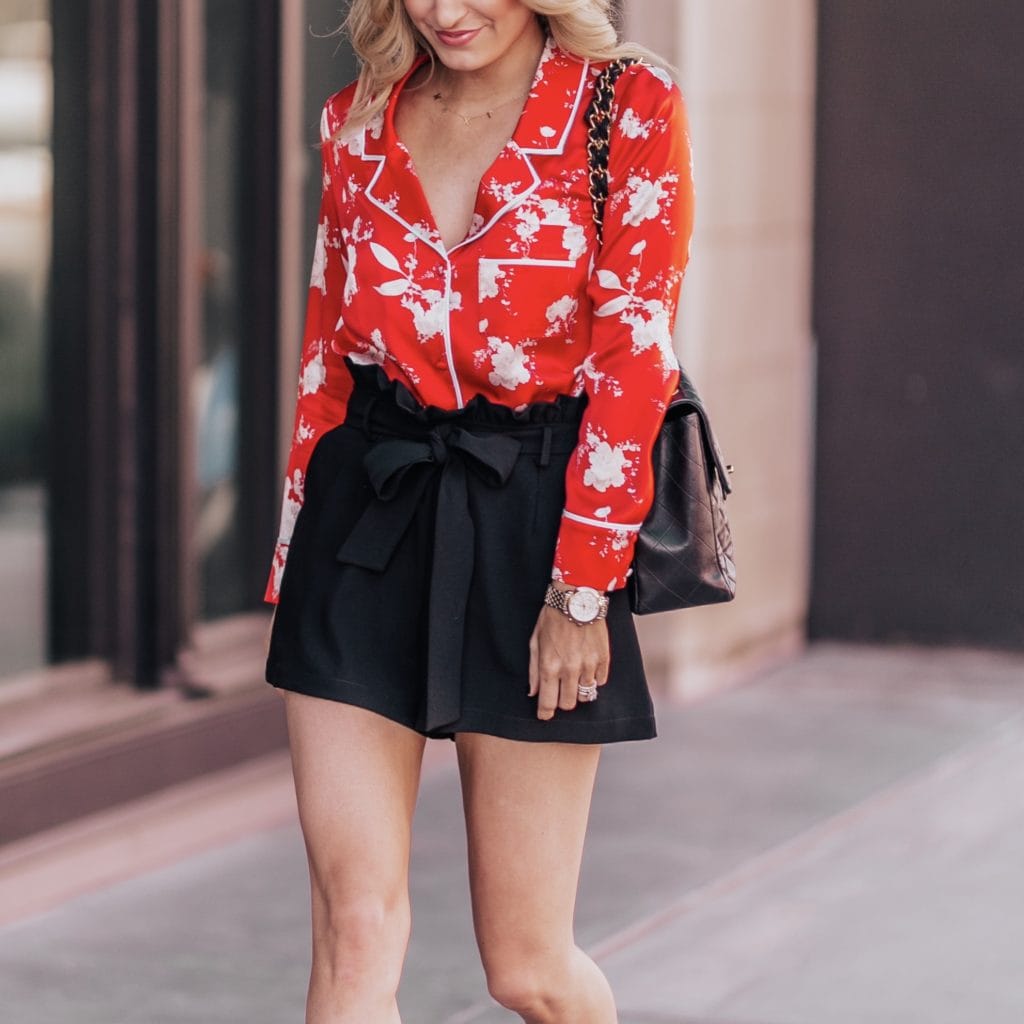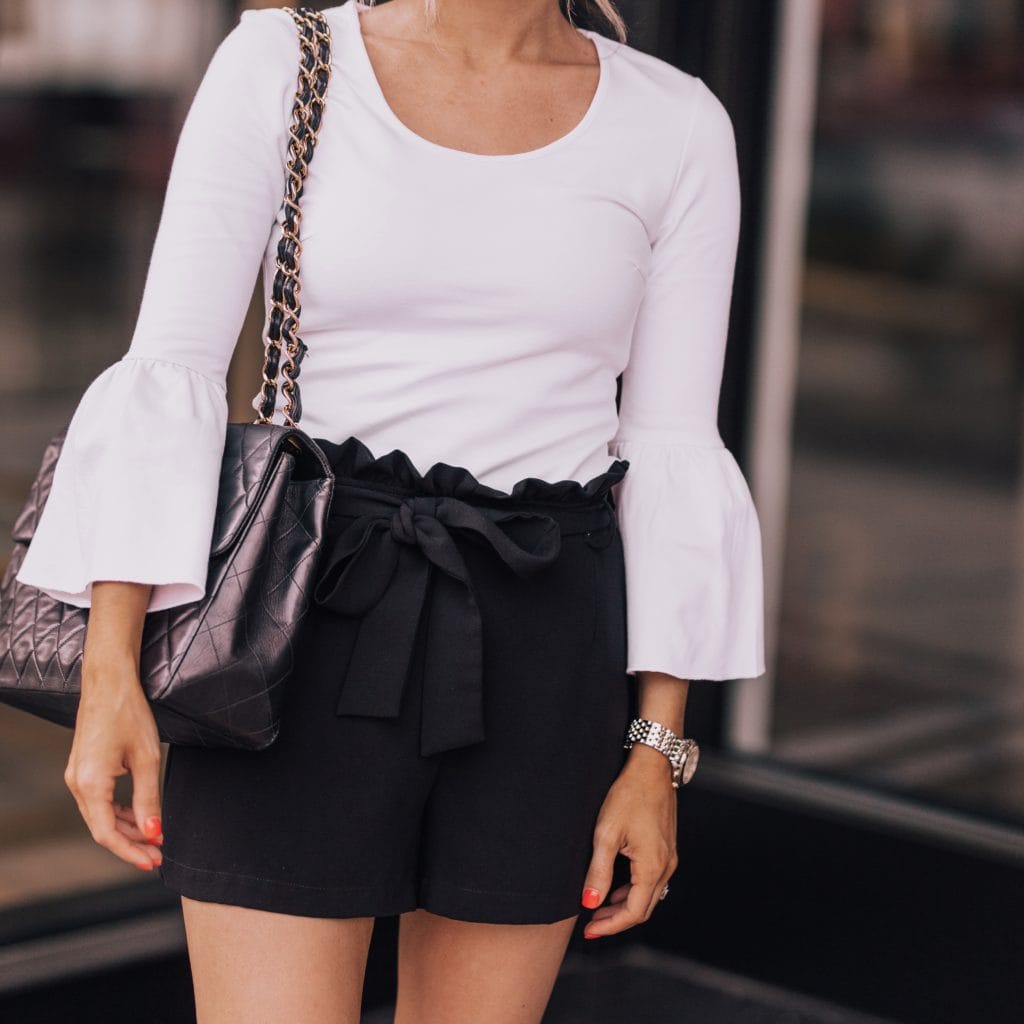 First up, let's talk about bag shorts. You may see them called paper bag shorts if they are denim, but these just refer to the shorts that have a tie at your waist. These are what I recommend for a dressy date night or if you want to rock one of your silk blouses with your shorts. The ones I'm wearing above are sold out, but I always recommend this substitute for them. They come in three different shades and are $54 right now. Shop them here.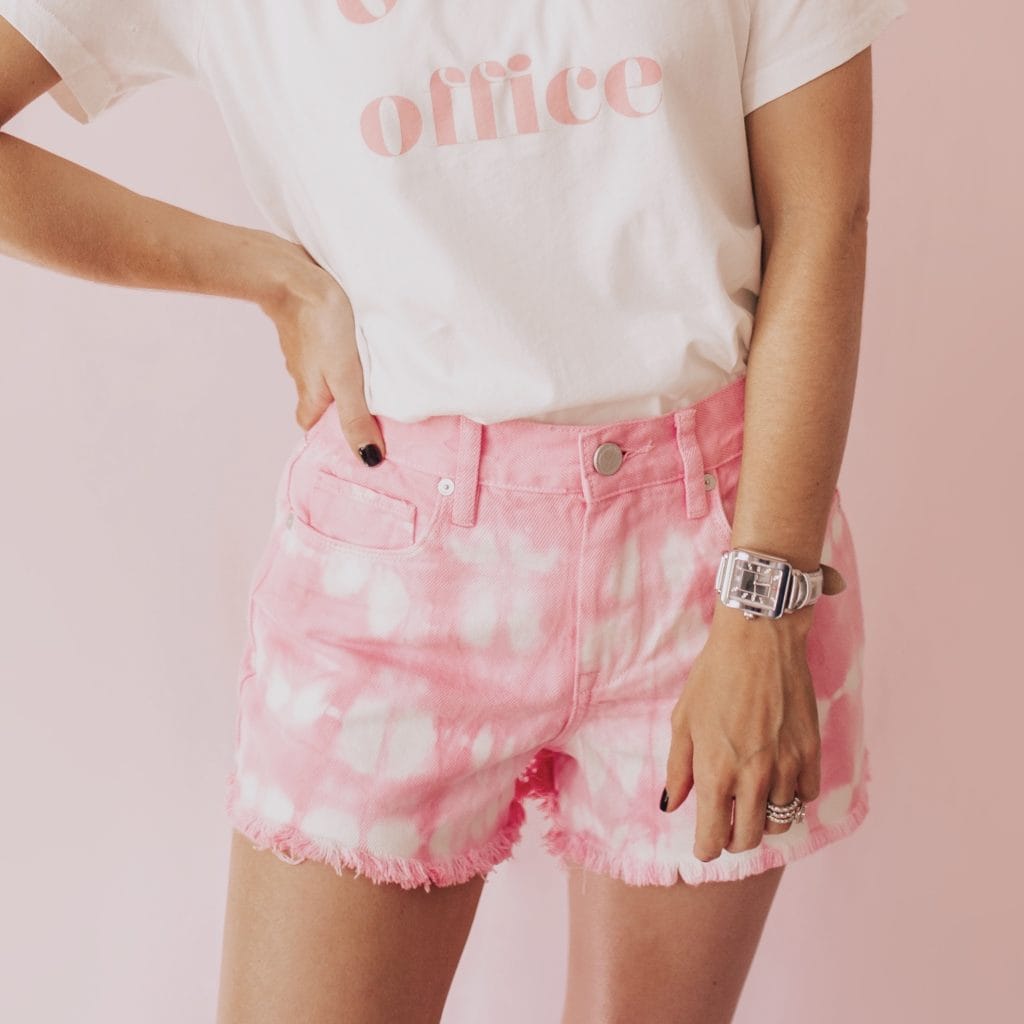 The tie-dye trend is stronger than ever, did you see the matching pieces we made over the weekend here? I purchased this pink pair last year, but you can find them still in stock here or here. This brand/style runs a little shorter, so I size up in it. I love to pair graphic tees and sneakers with these tie-dye shorts!
Favorite Pair for Postpartum?

If you want something a little stretchier or you're like me and need something for postpartum, these from Buru are my favorite! Get your regular size and they have an elastic waist and flowy style.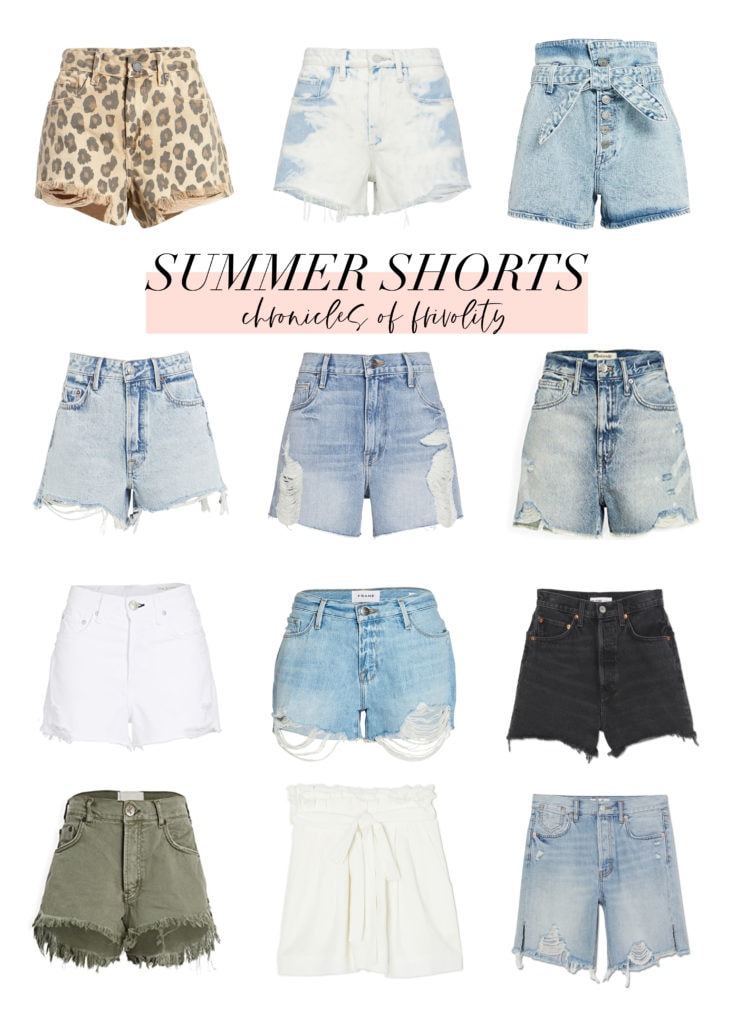 First Row: First {more stock here, I sized up in this style}, Second, Third

Second Row: First, Second, Third

Third Row: First, Second, Third

Fourth Row: First, Second, Third

Shorts Under $50