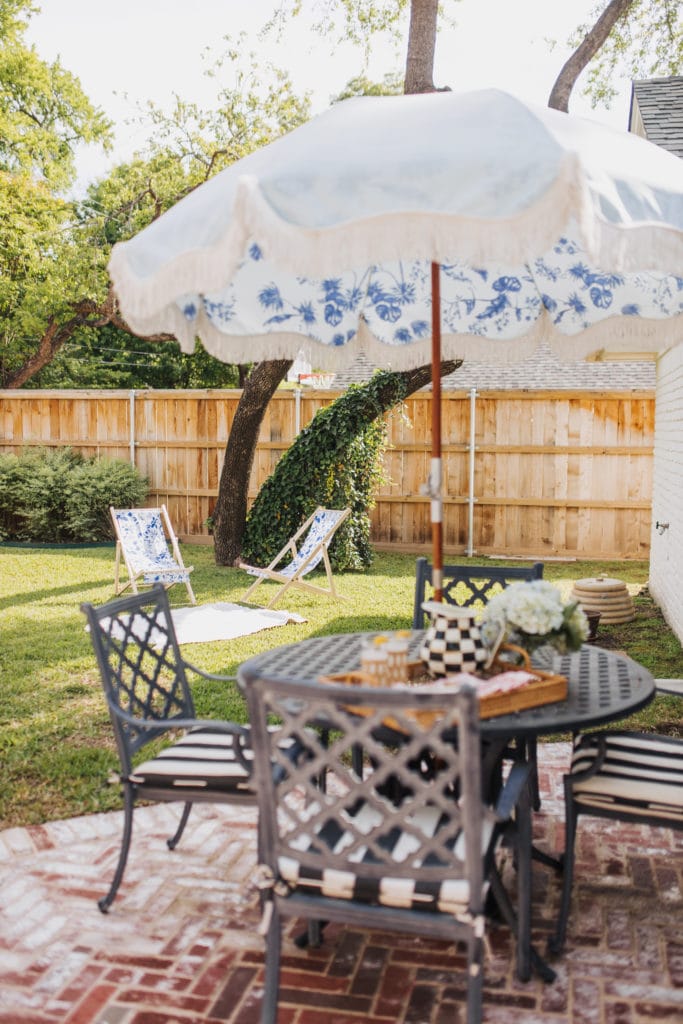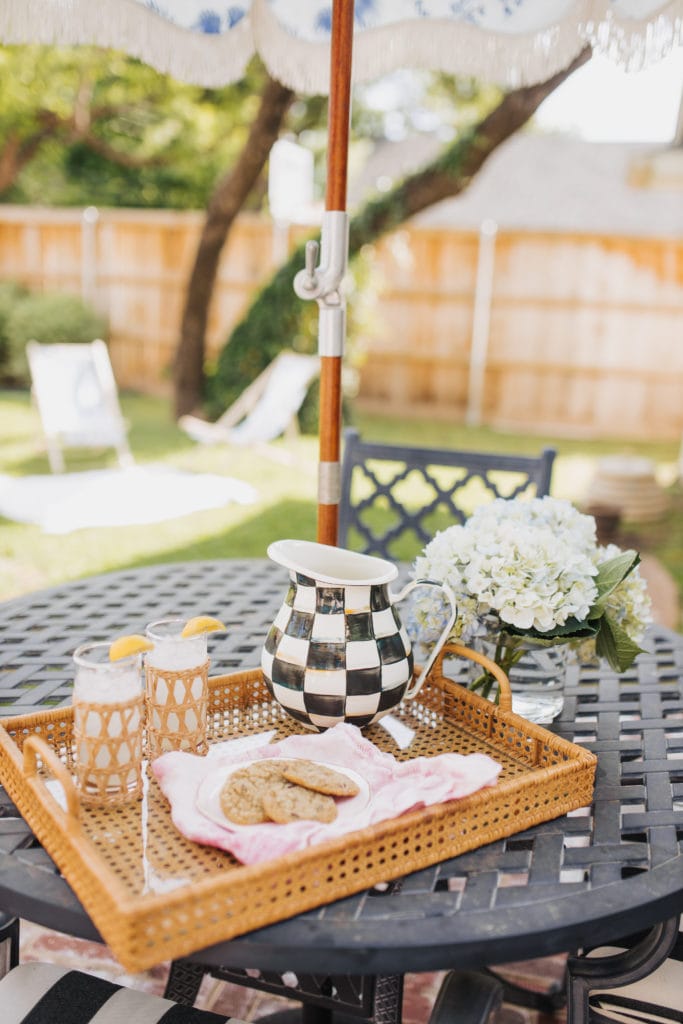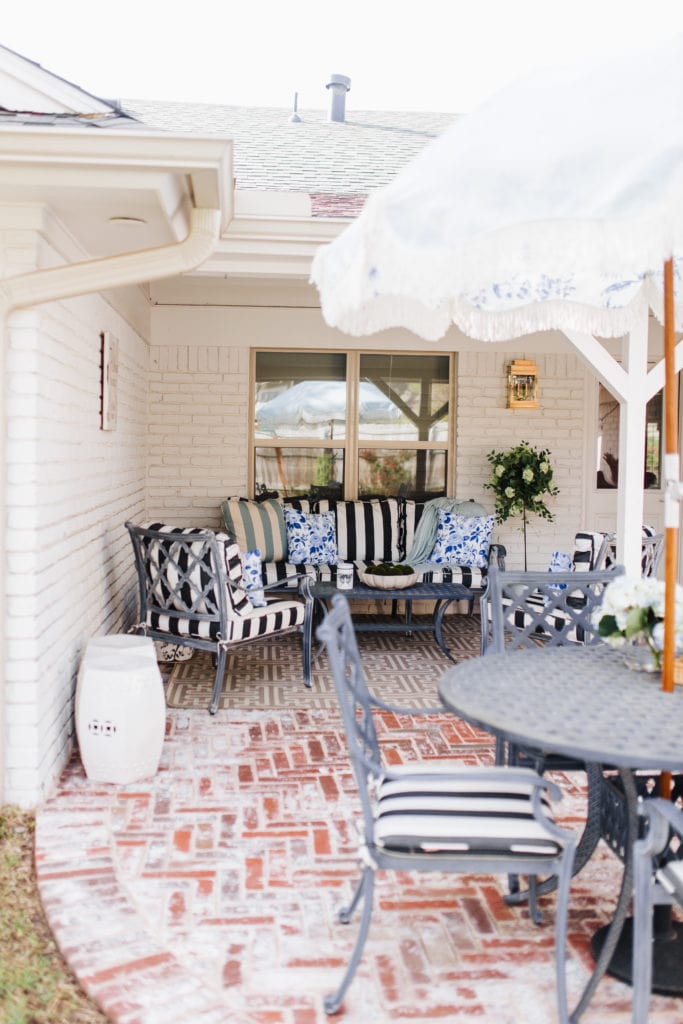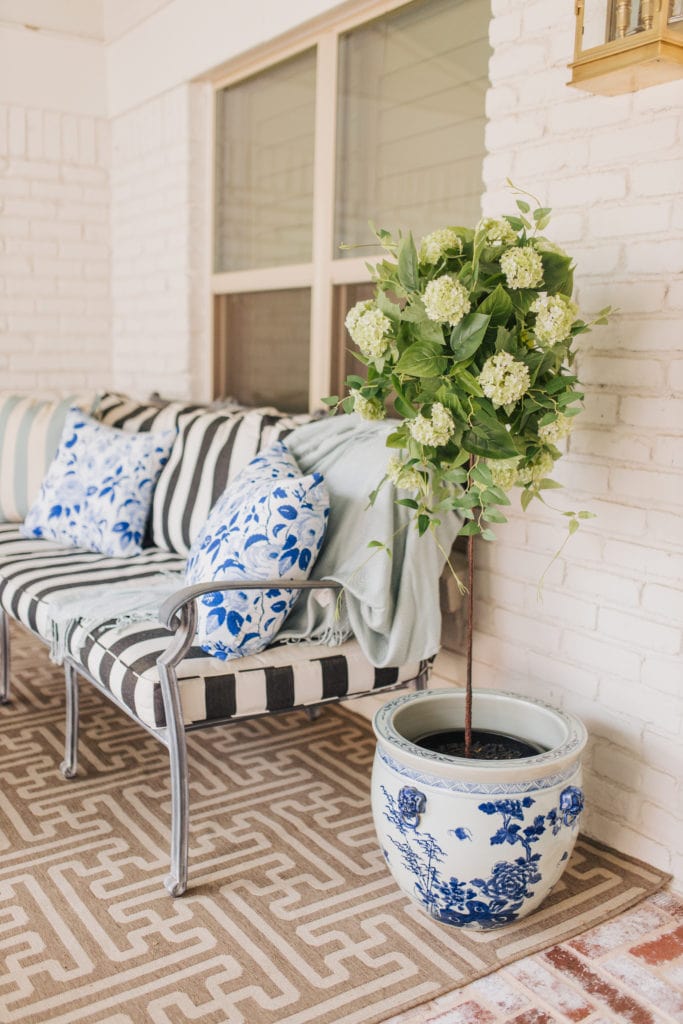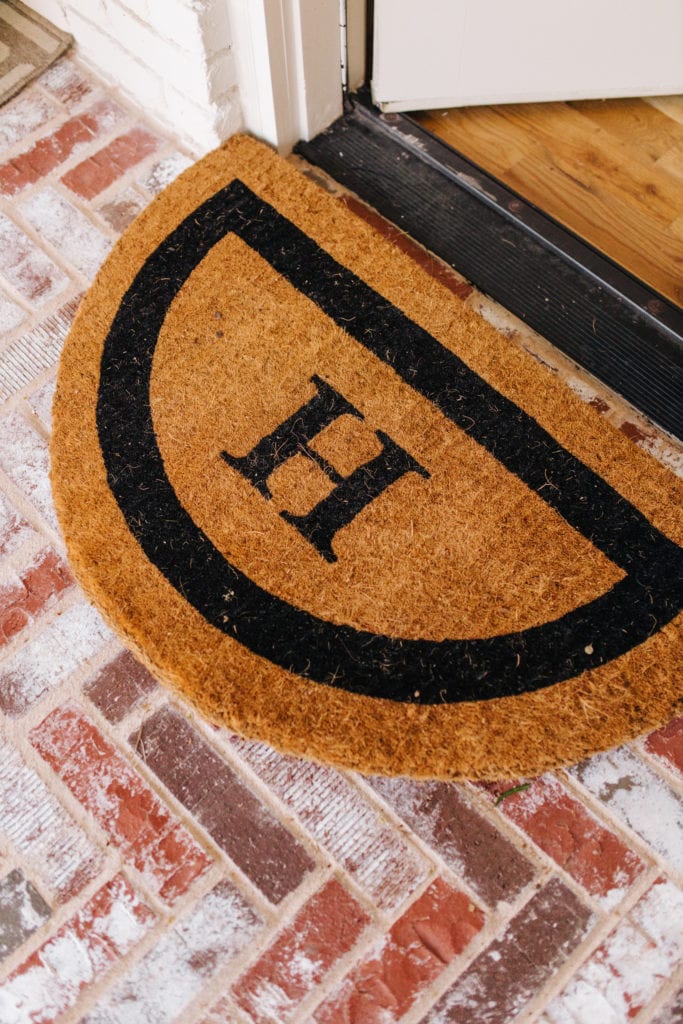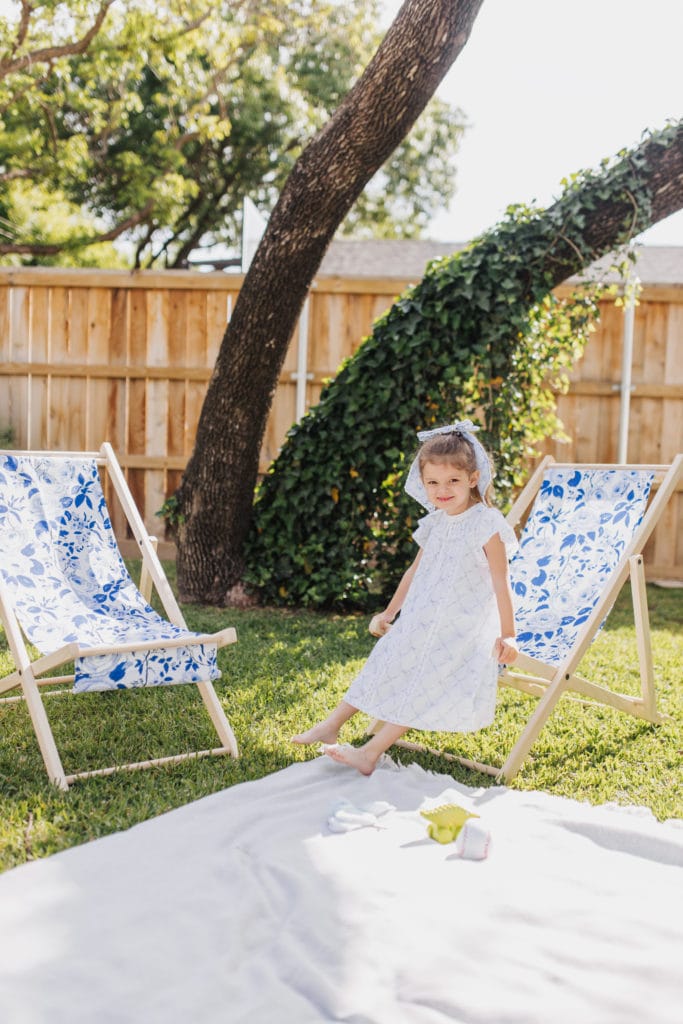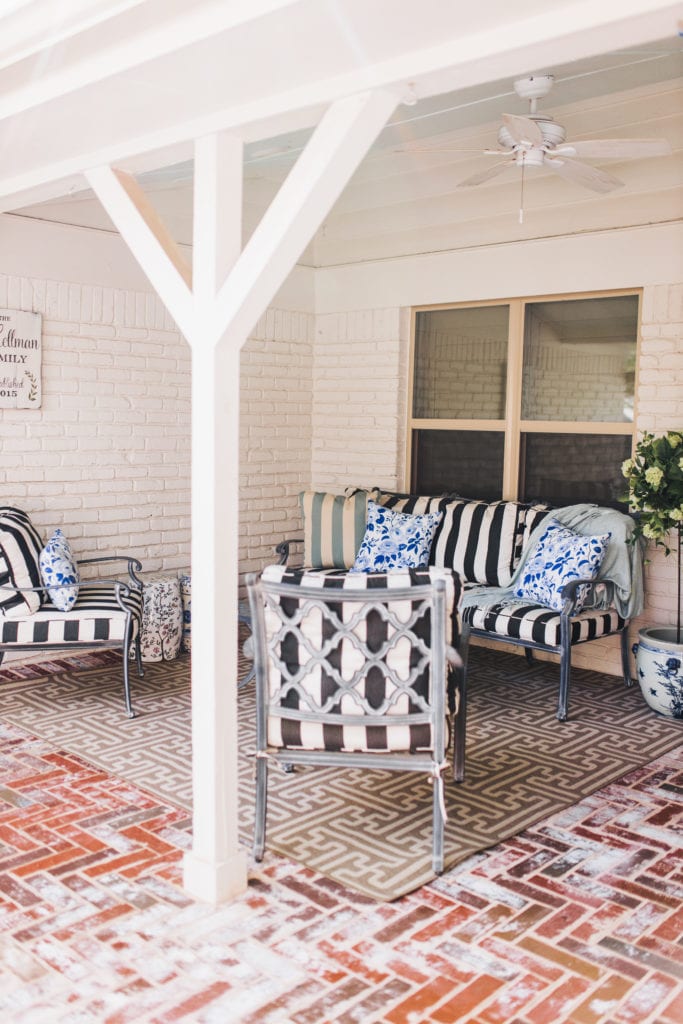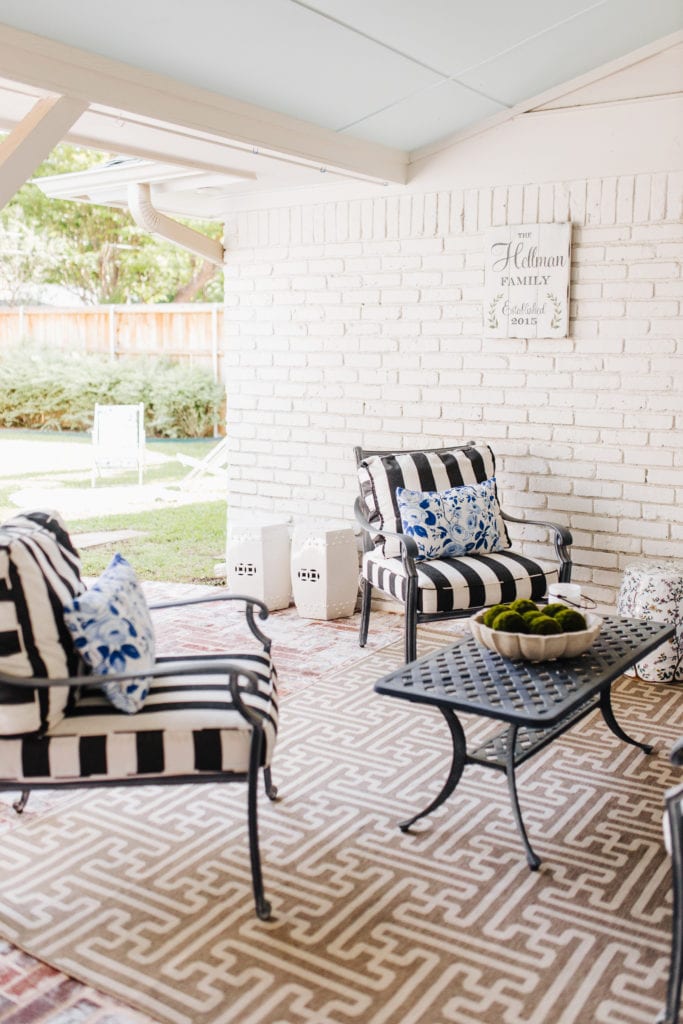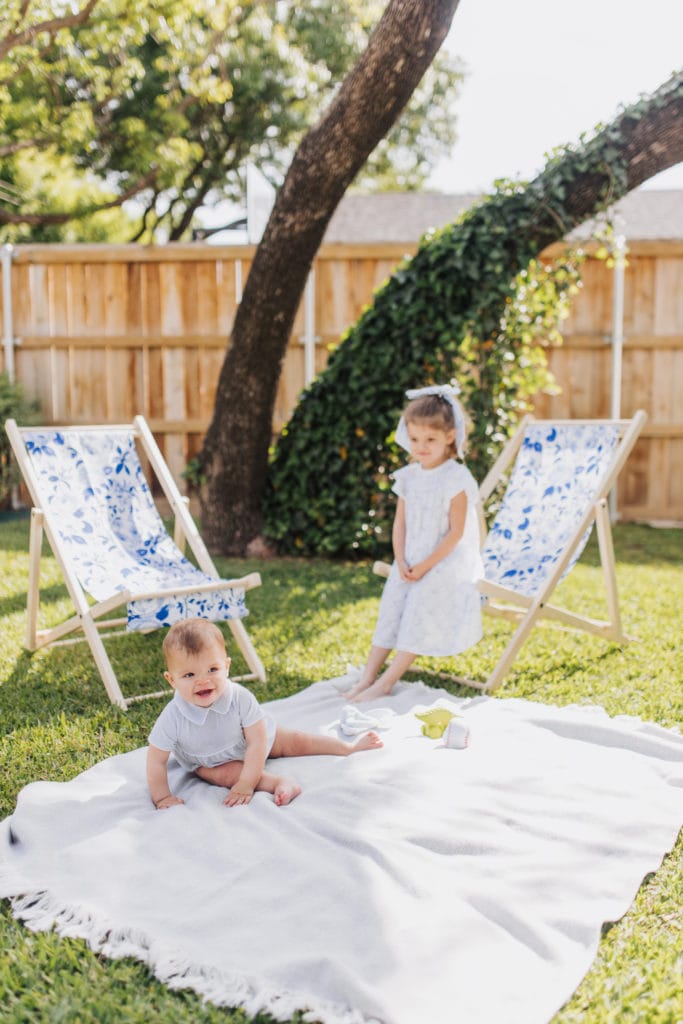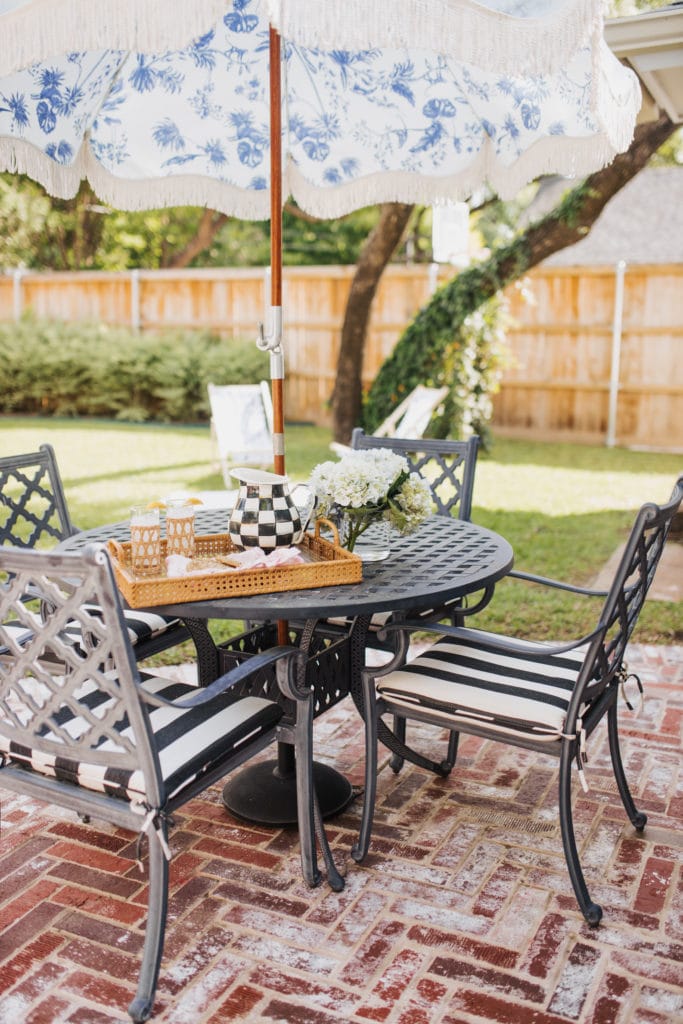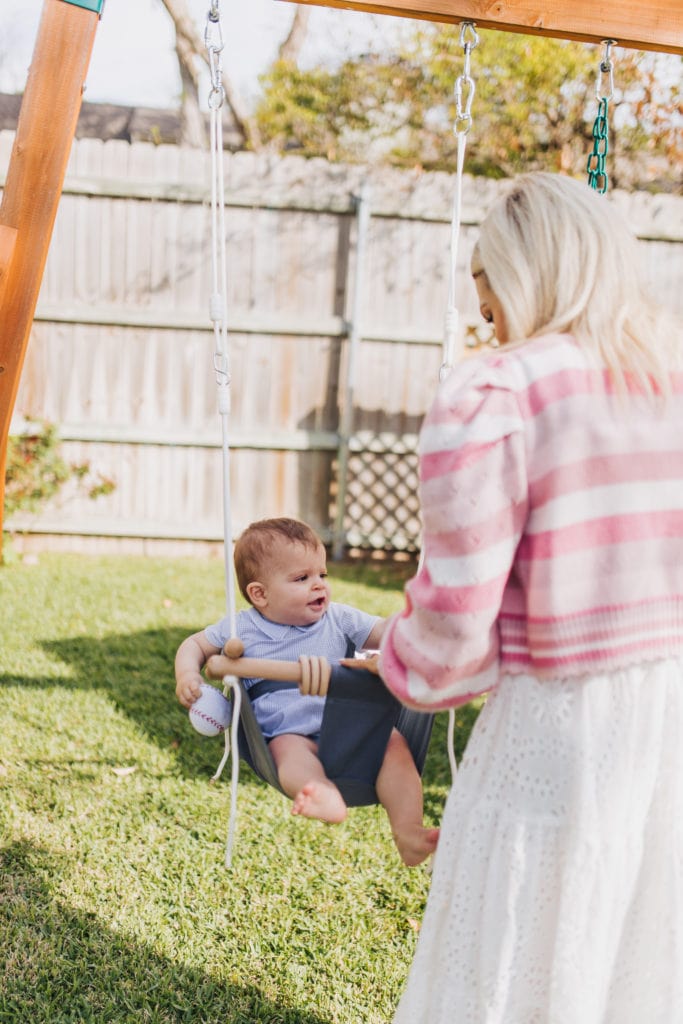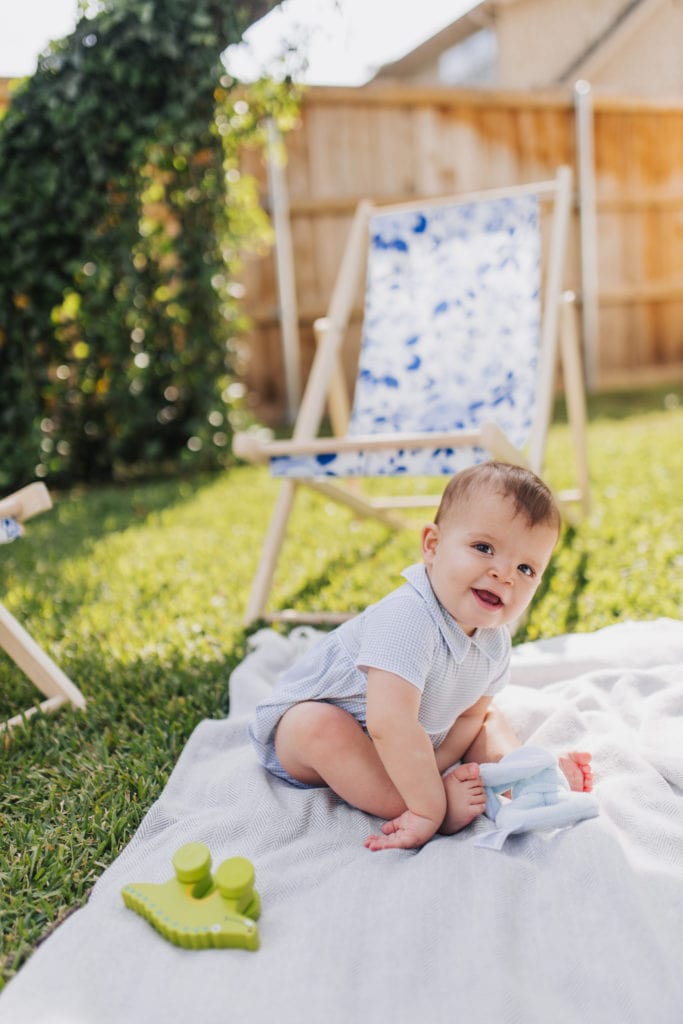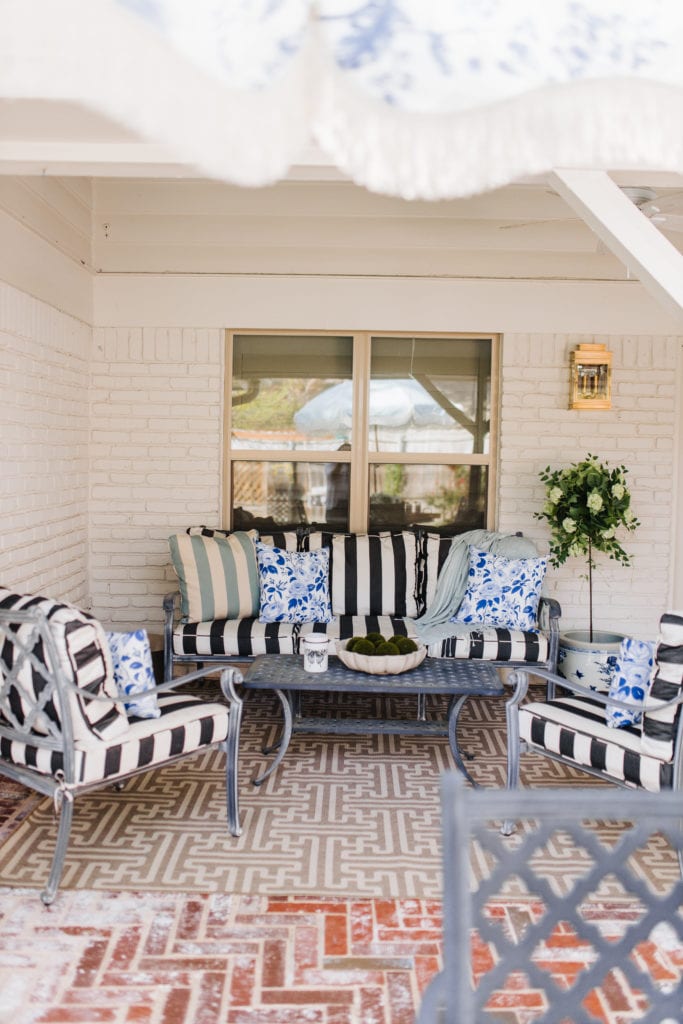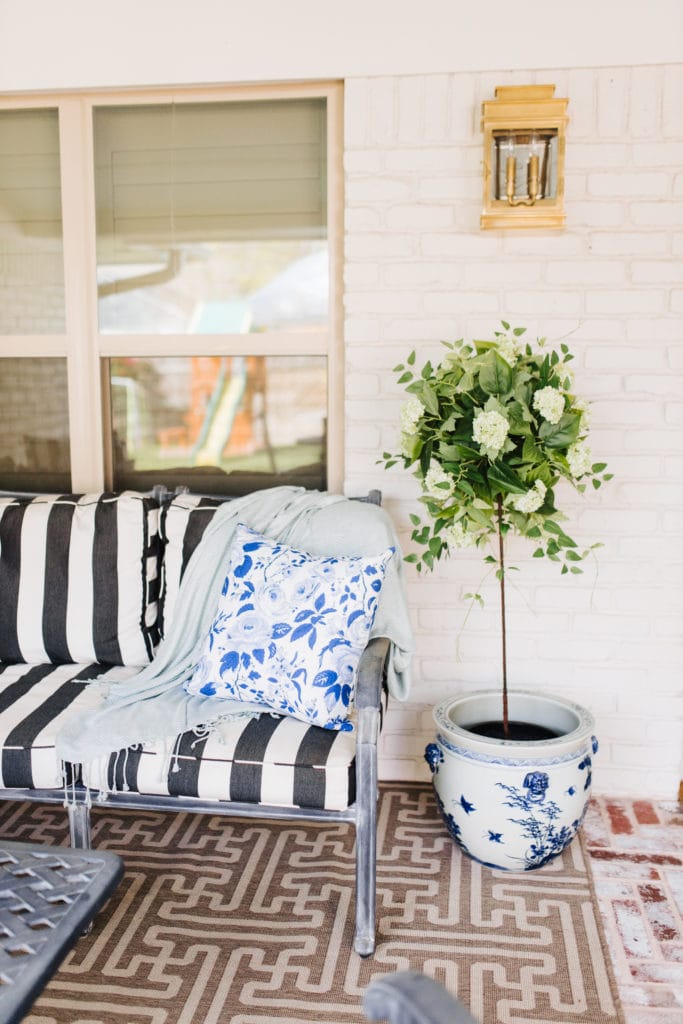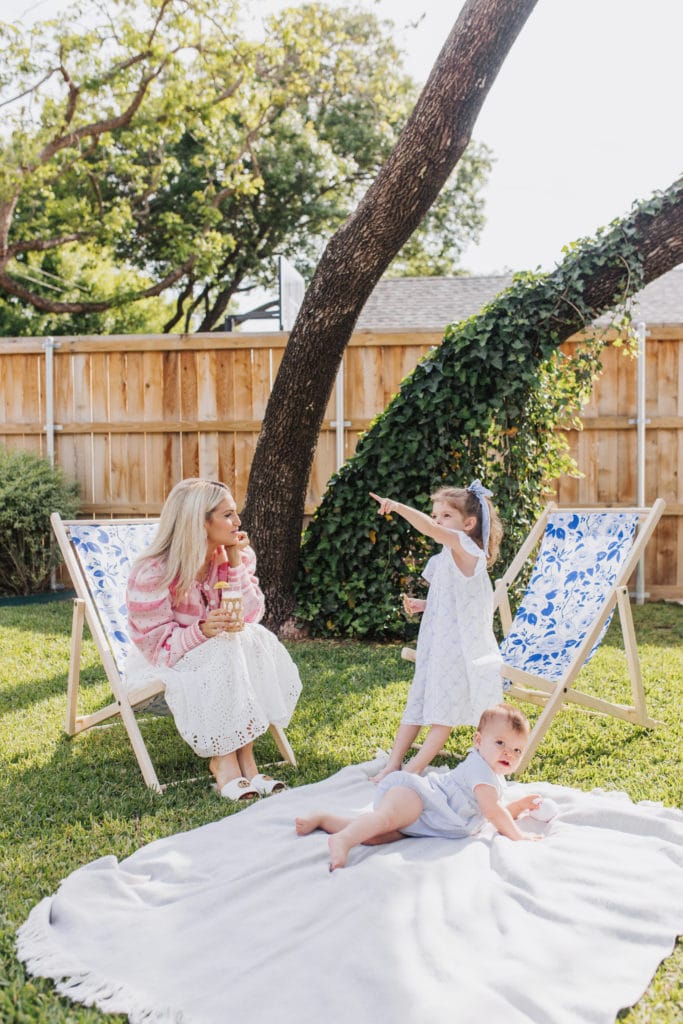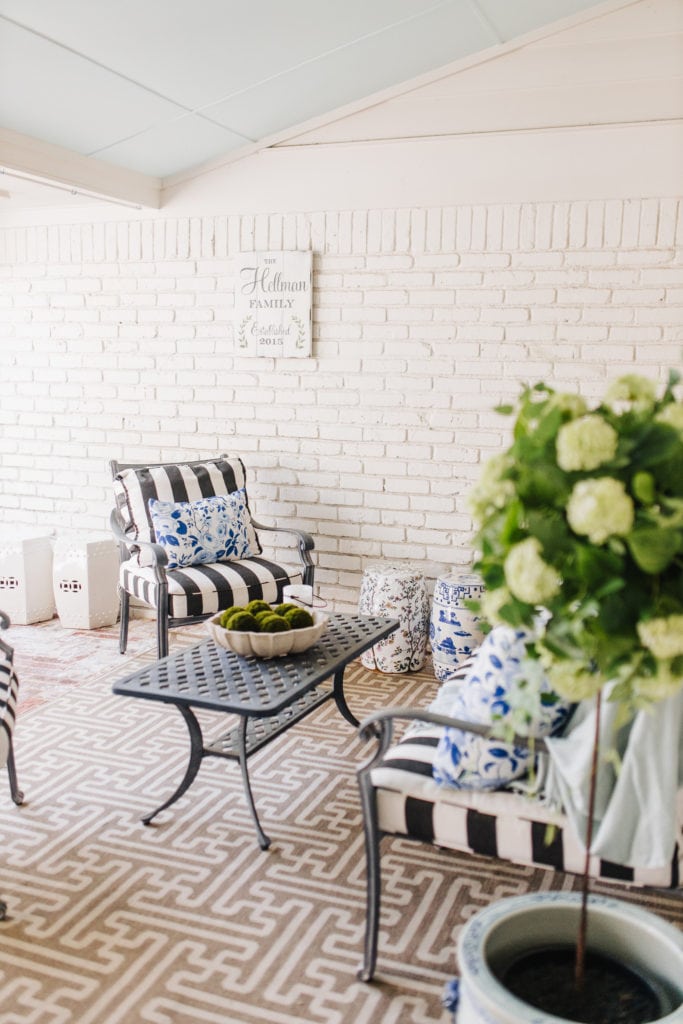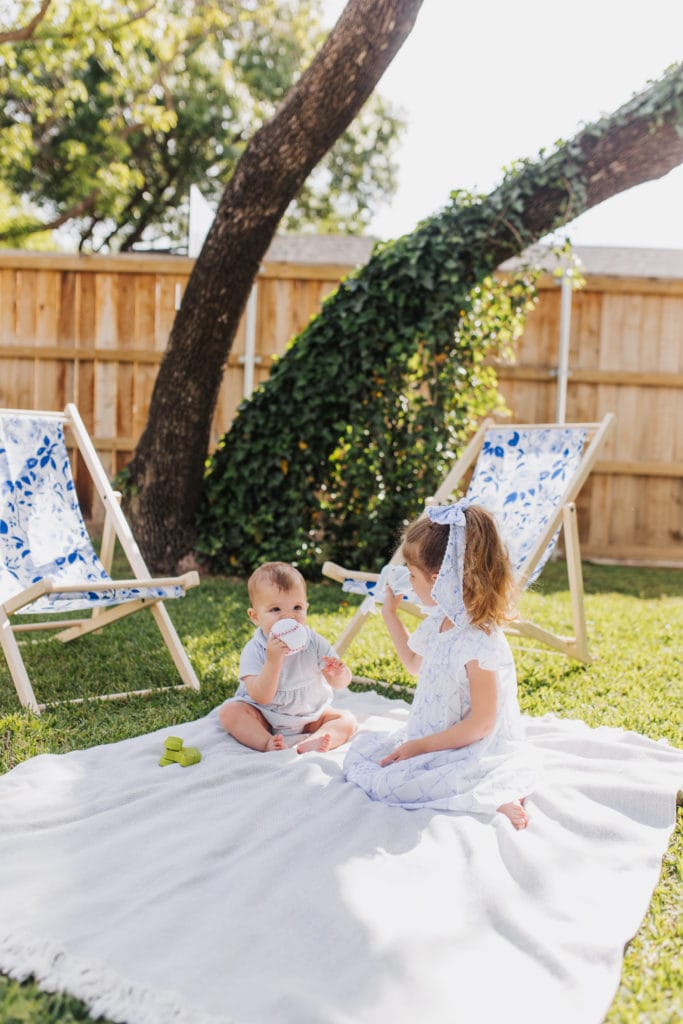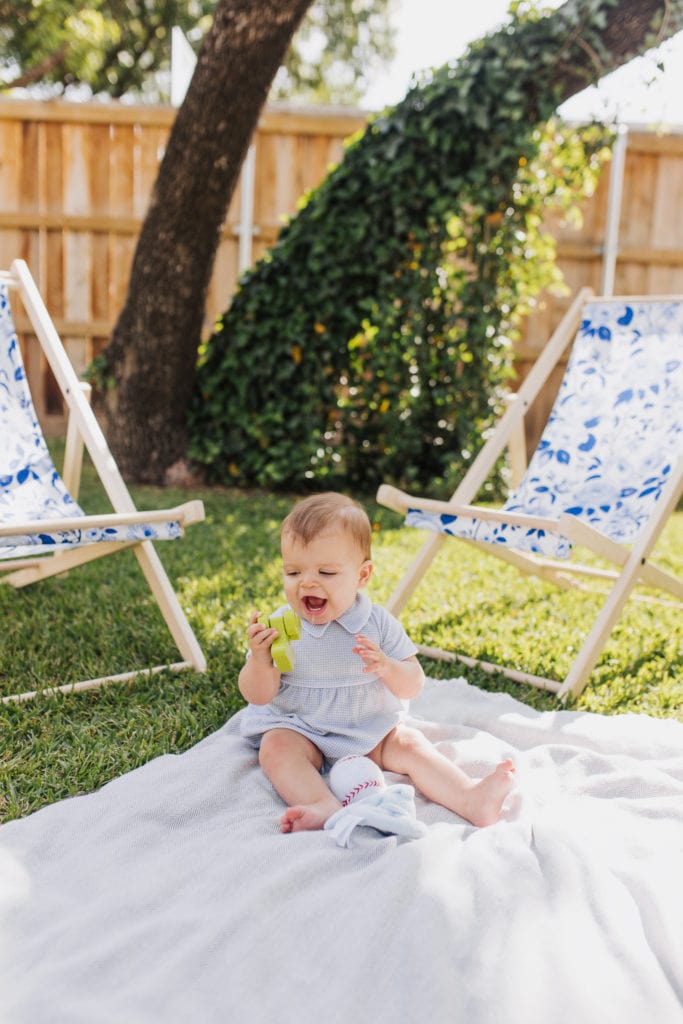 Furniture: Dining Table & Chairs | Sofa | Side Chairs | Coffee Table | Blue & White Pillows | Lounge Chairs | Miles Redd Garden Stools | Bowl + Moss Balls | some items are old and links may not work
Back in 2018, we ordered all new Ballard Designs patio furniture and cushions. Between a move and a few Texas tornado seasons, it has held up beautifully. But for as much as we are outside, I figured we could add a bit of a refresh with a new rug and throw pillows! I added in a bit of chintz to tie in with my accumulation of garden stools. I may be print mixing, but I'm print mixing with my favorites- so I'm quite happy with it!
We have a big landscaping project in the works for the next few weeks and then we will all be in the backyard to celebrate Harry's first birthday! I was ordering party favors last night and I just can't believe I will have a one-year-old boy in THREE weeks! Three! For a year where we haven't done "much" it has gone by so quickly. We have spent countless hours in the backyard swinging, lying on blankets. and just letting him explore his own little world.
I'll be sure to share our experience with french drain landscaping Aurora once it is installed- is this how I know I am aging? I am chomping at the bit to get that finished! But in the meantime, if you are curious how we clean our patio cushions, here is how.
It's a rainy Monday here in Fort Worth, but hopefully you have sunshine where you live and can enjoy your patio today!