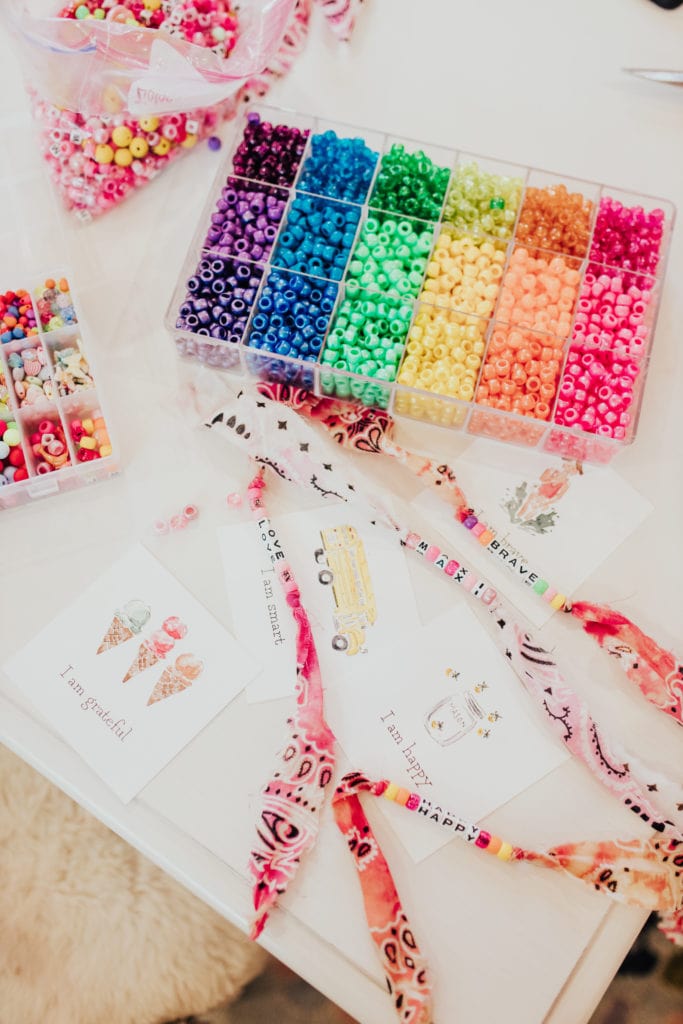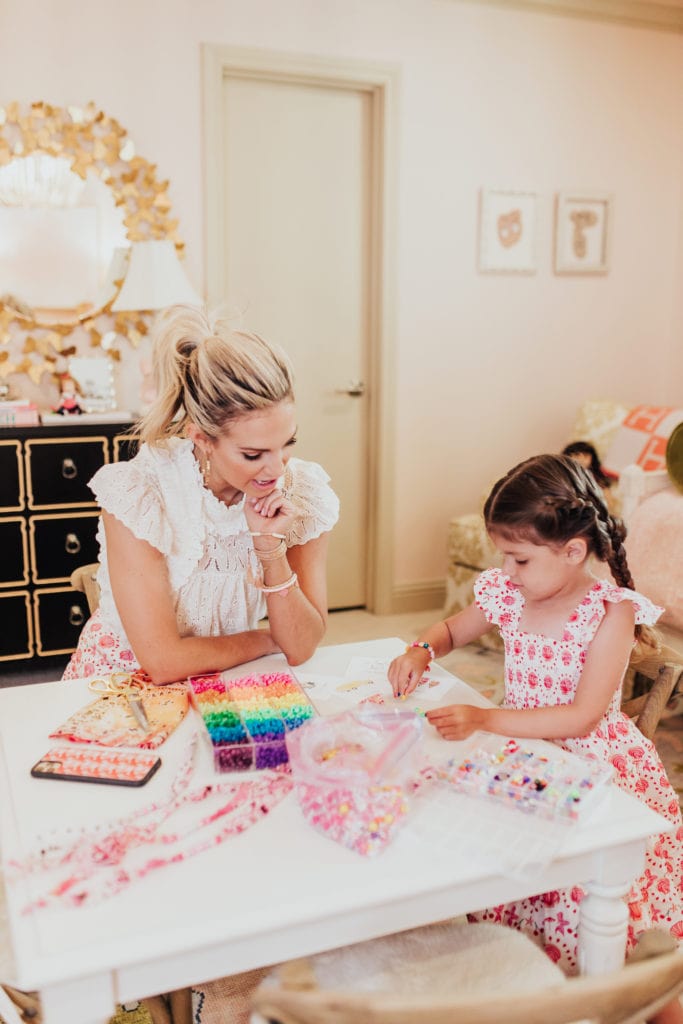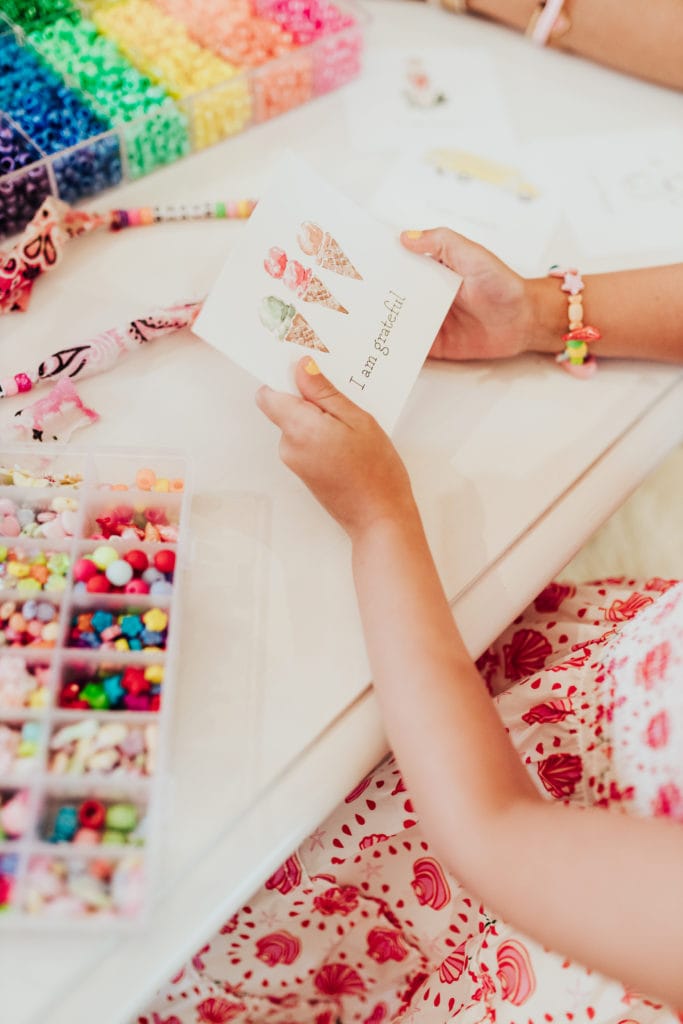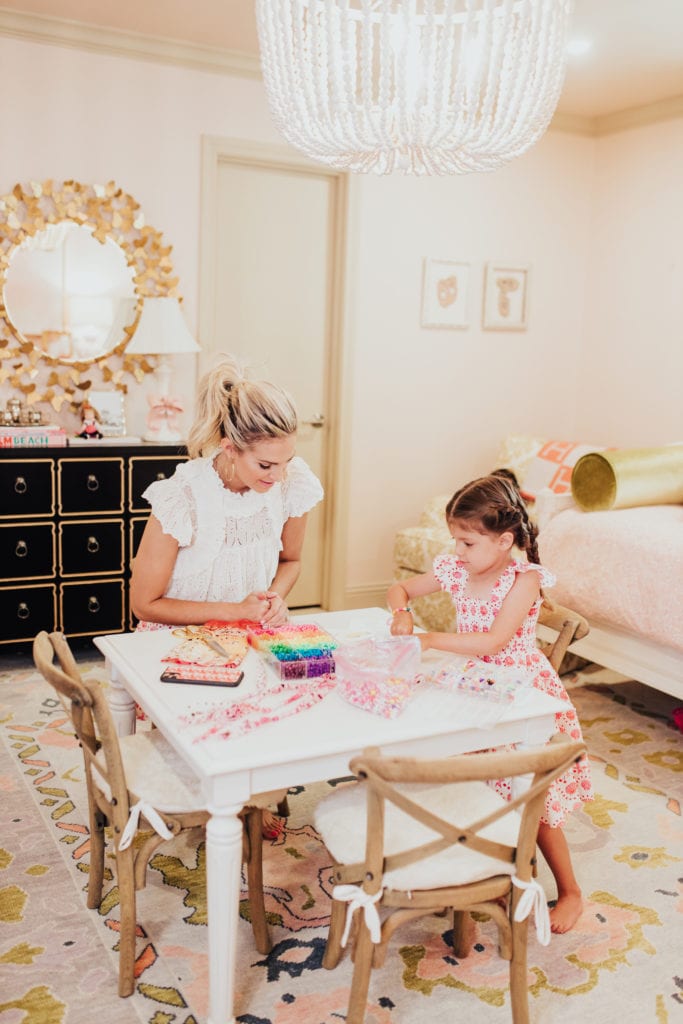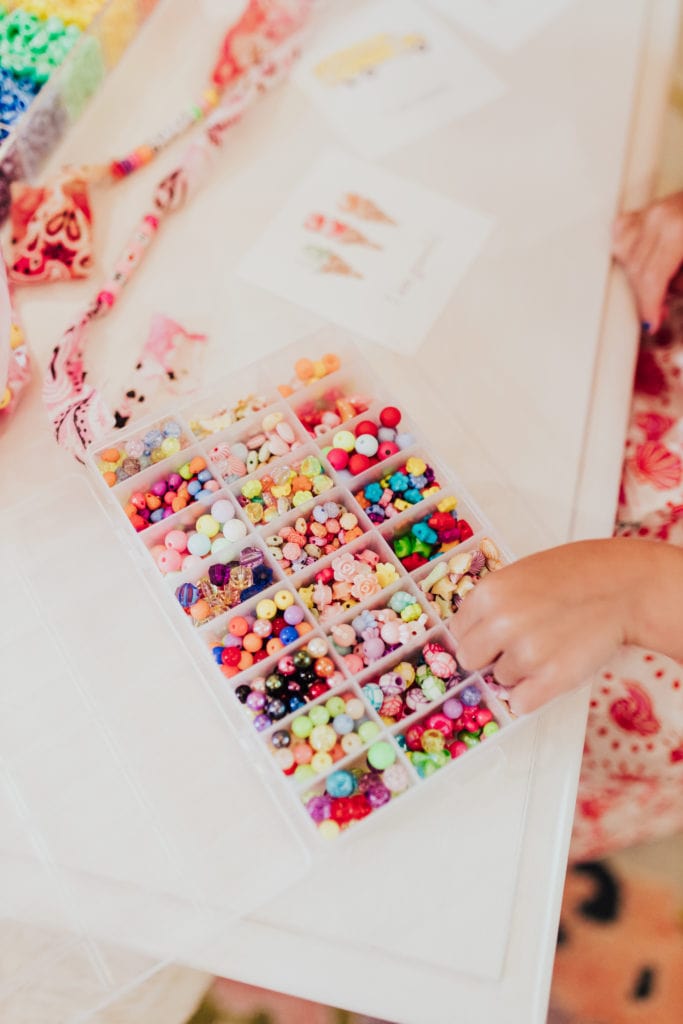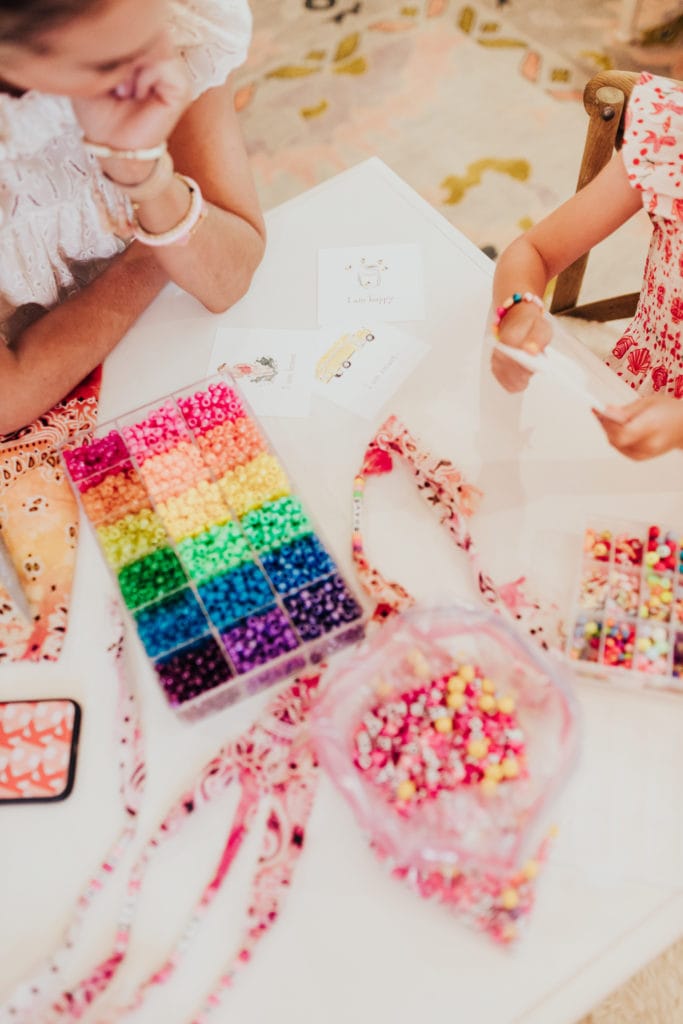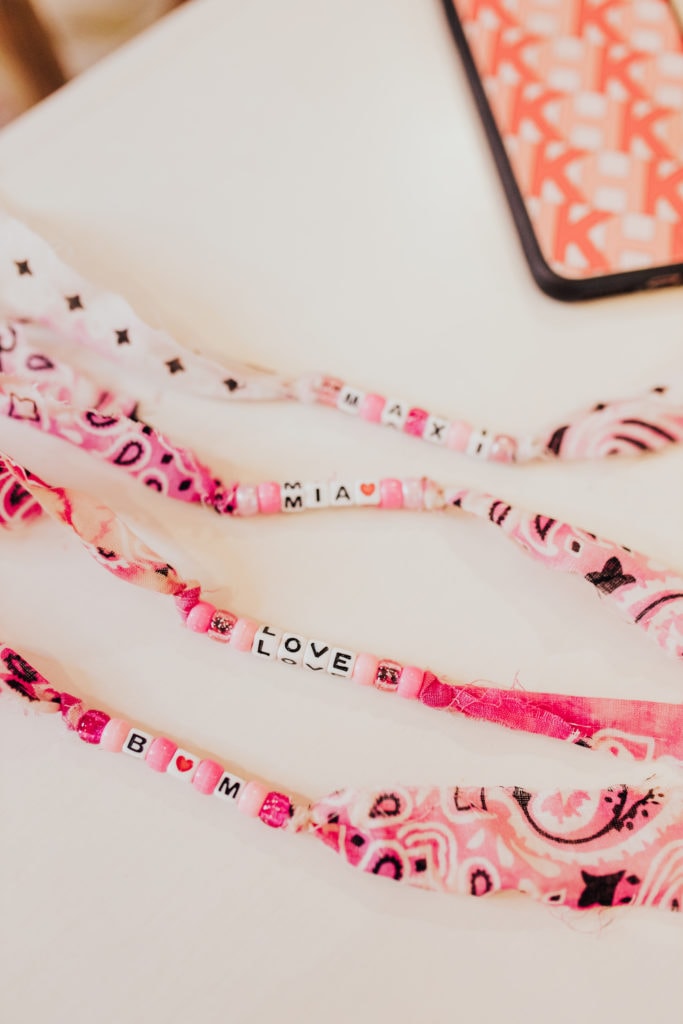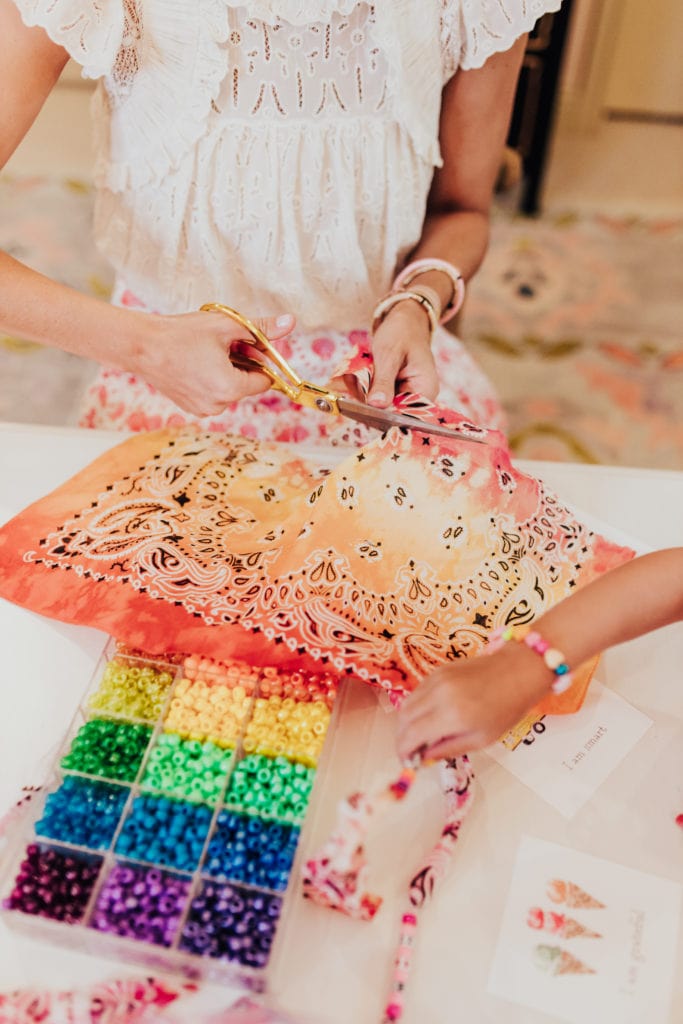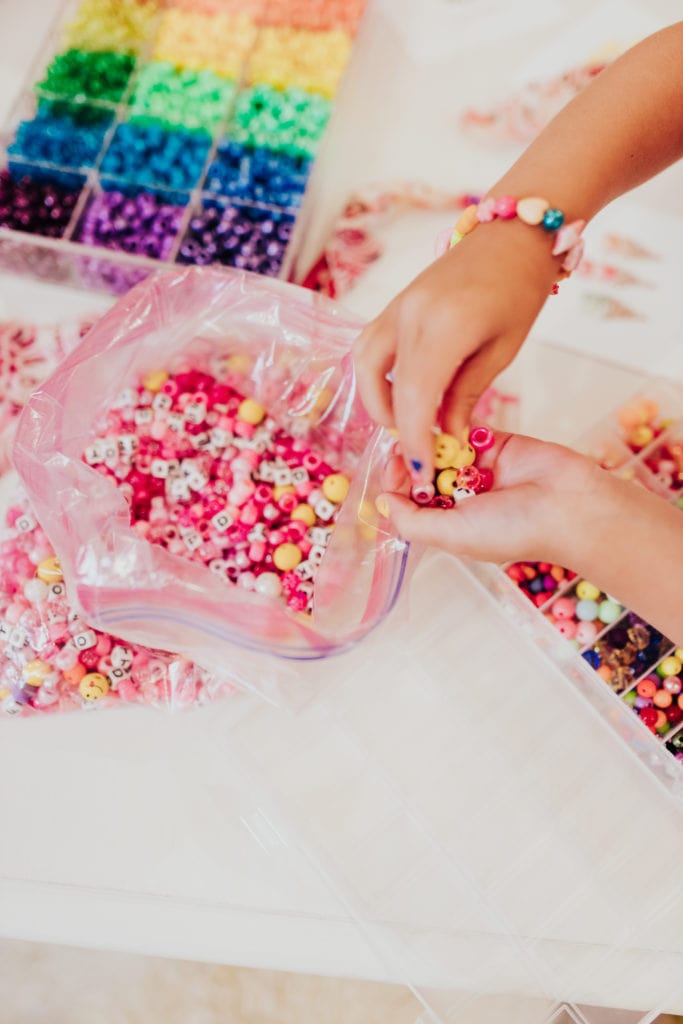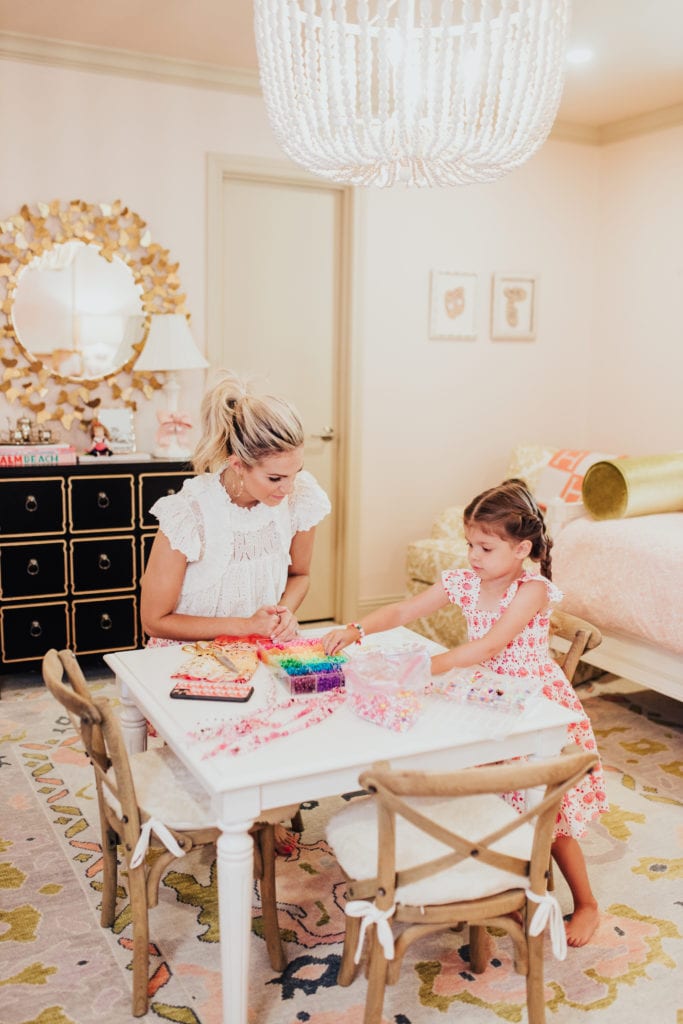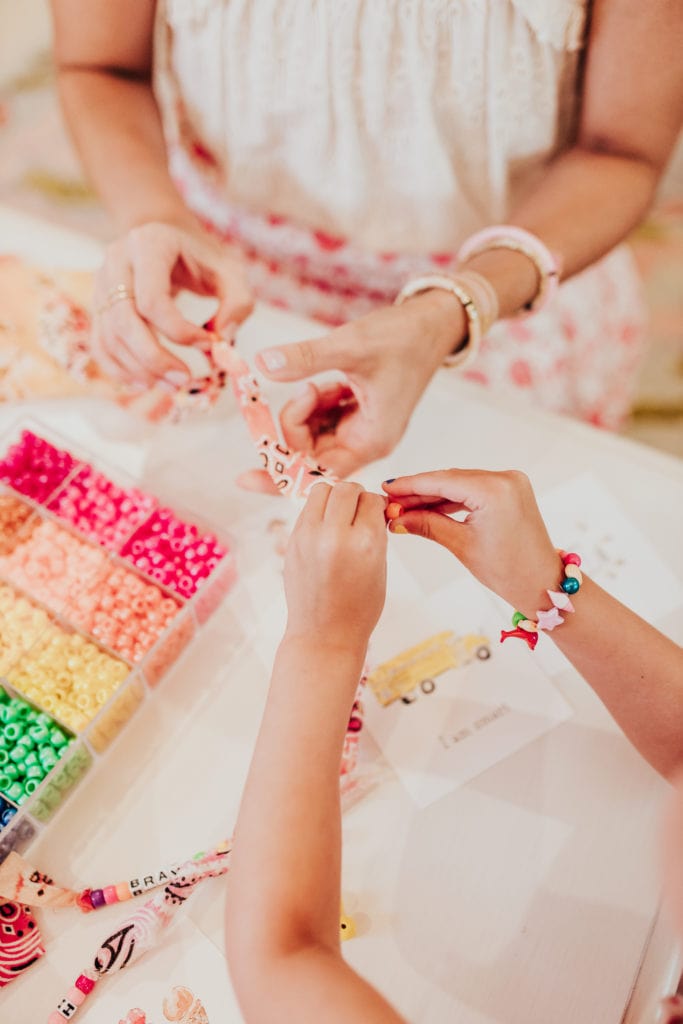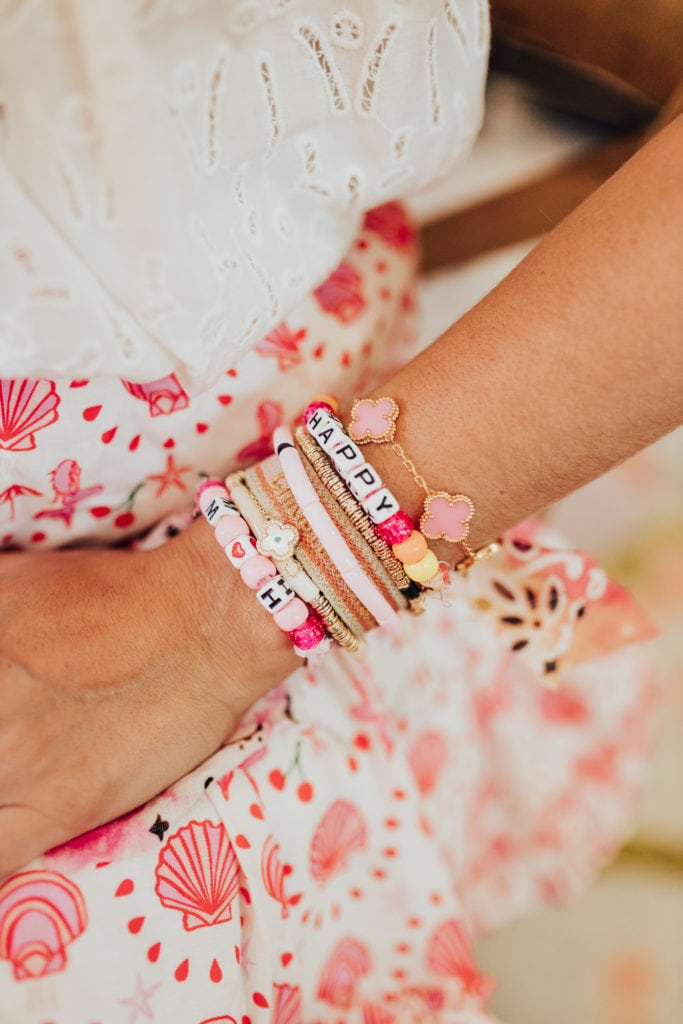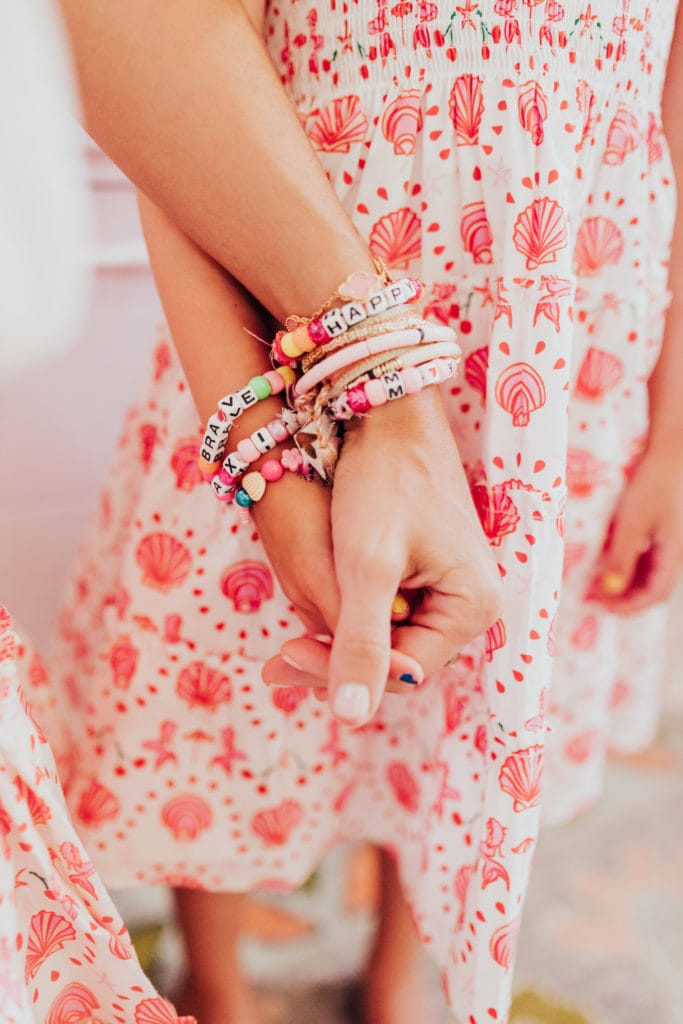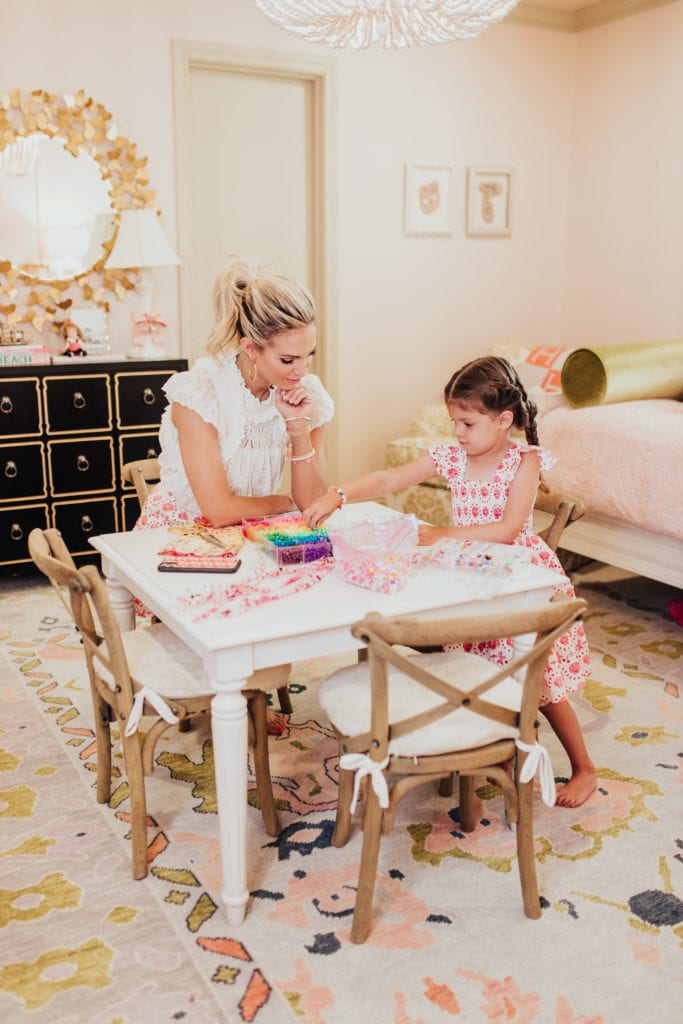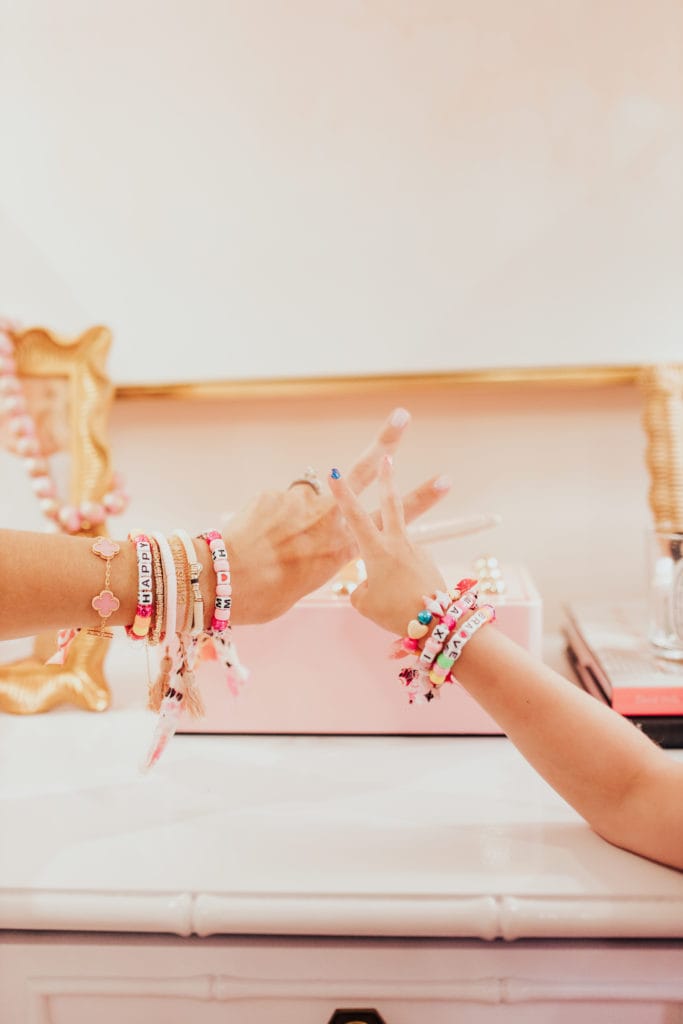 If you're prepping for your mini me to head back to school, I thought I'd share an idea for some intentional one-on-one time you can have together. Maxi and I have made affirmation bracelets the past month and we love them! We've made them for our friends, as well. They are cute, my inner little girl comes alive, but what I love most is the conversation we can have while stringing beads on a bandana. During the baby's naps or a big sibling's tv time, make some cookies, and bust out the beads to make some affirmation bracelets. Here's what you need:
I have affirmation cards for Maxi from Camilla Moss. They are precious, age-appropriate, and look so cute on a nightstand. They also have them for boys. Shop them here.
Go through the affirmation cards and ask your little one to pick out the ones that stand out to him or her. You can prepare for this by having scripture for each card. For example "I am grateful." "Give thanks to the Lord, for he is good; his love endures forever." 1 Chronicles 16:34. You can also easily make these bracelets by using the Fruits of the Spirit as opposed to affirmation cards.
"But the fruit of the Spirit is love, joy, peace, patience, kindness, goodness, faithfulness, gentleness and self-control. Against such things there is now law." Galatians 5:22-23
I love this book to teach them!
Take a bandana and cut a 1″ strip. I like using a bandana for a few reasons. Not only are they cute for summer, but it takes a bit longer to add the beads, which gives you optimal conversation time as you string the word. "This bracelet is for happy. Can you help me spell happy? What things make you happy? Aw, that makes mommy very happy, too. How can we make others happy? If you see a friend at school that is sad, can you think of some ways to make him or her happy? Tell me about a time you did that."
You'll twist the bandana a bit to string the beads. Then add whatever affirmation card word or scripture word your little one wants. We added a knot at either end of the word.
Once the bracelets are finished, tie them, gift some to a friend, and discuss how they can wear them on the first day to take those wonderful words with them! Make goals with them on how they can spread joy, braveness, and gratitude around their friends.
This is such a sweet 30-40 minute activity you can do with your little one before school or just the start of a new season. Let me know if you try it!
A few things to shop for this activity:
Let me know if you try it!