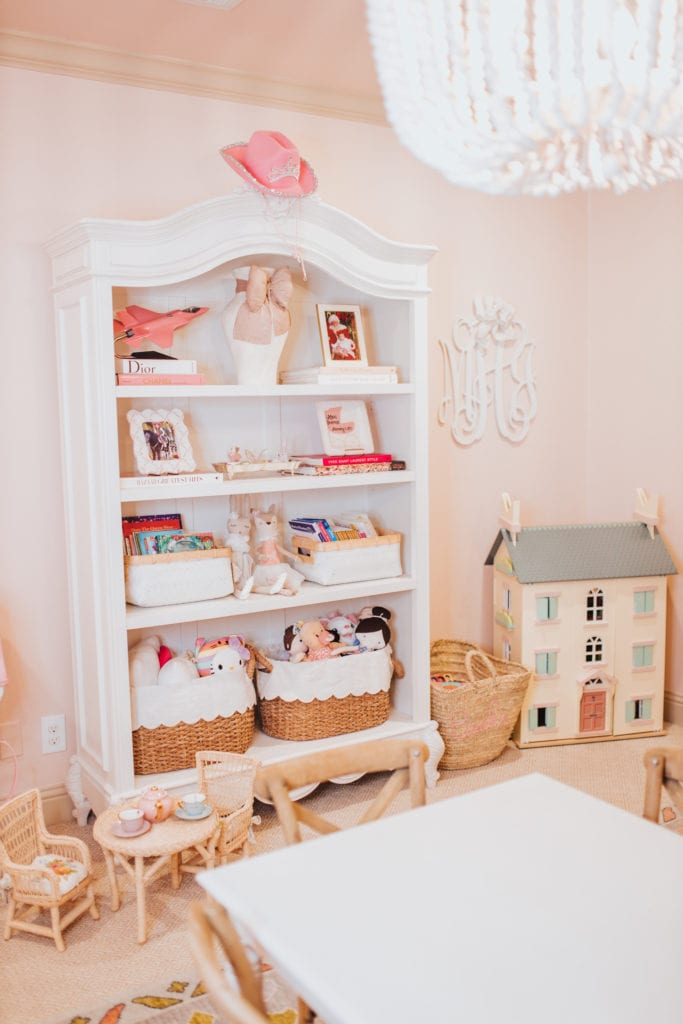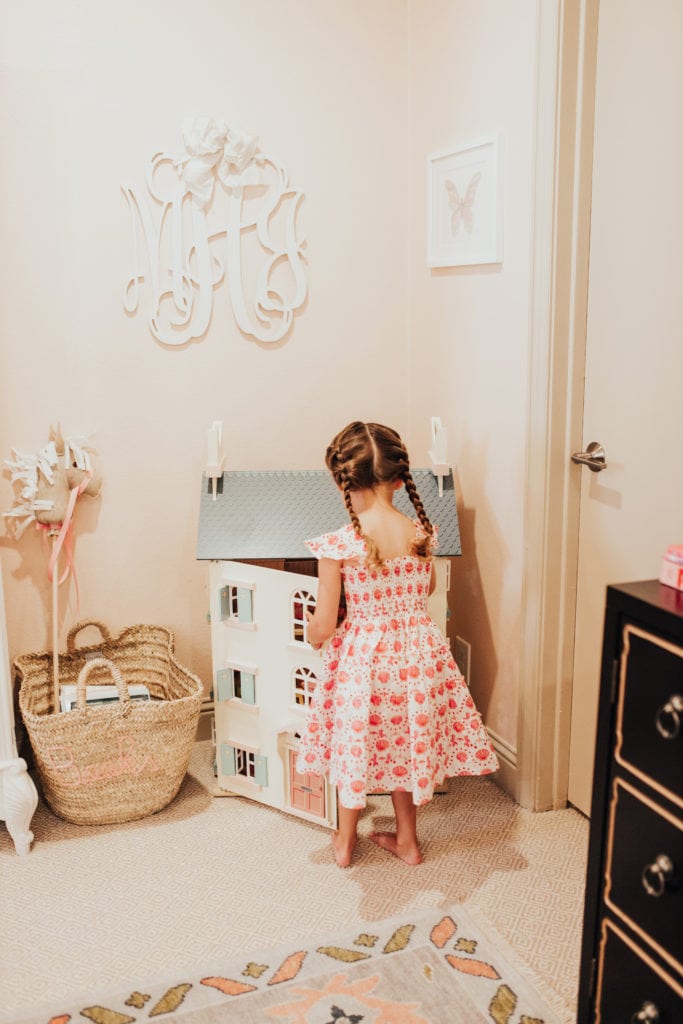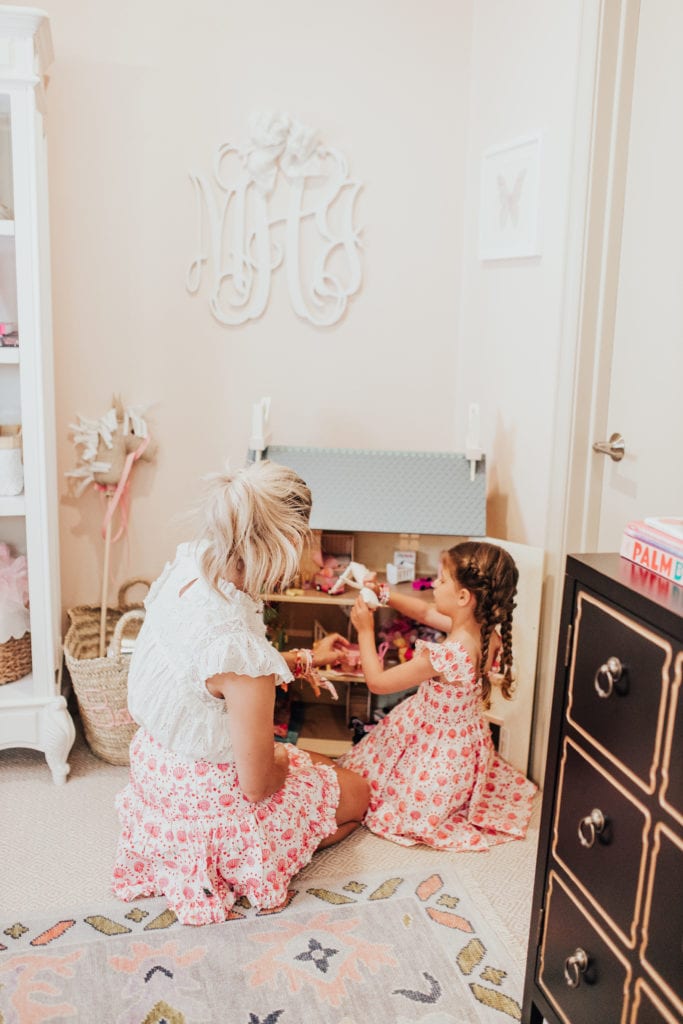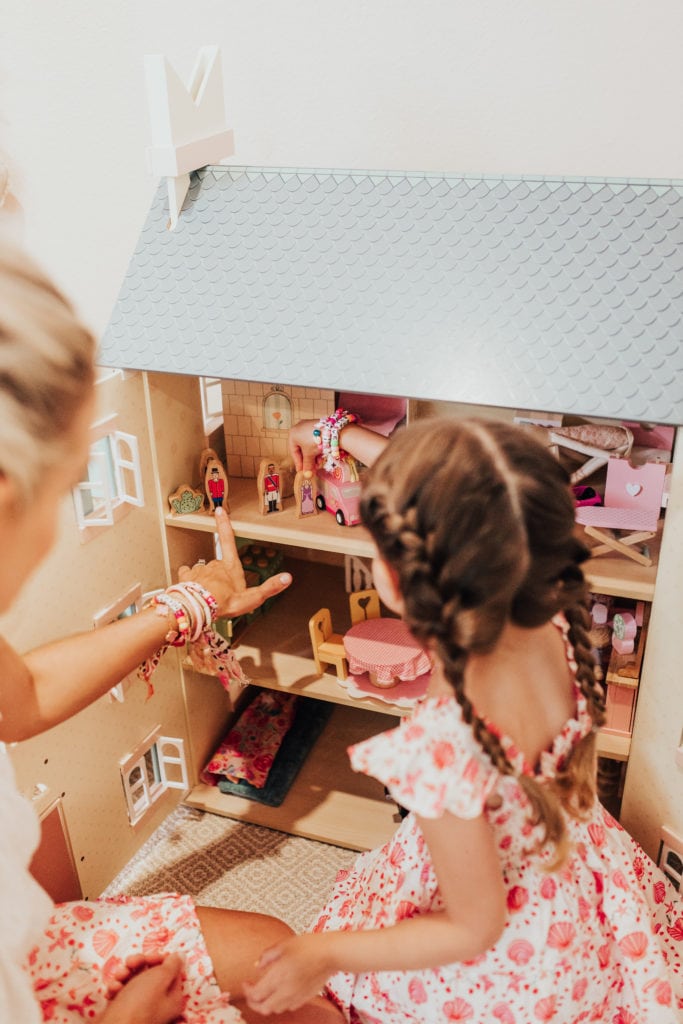 Will you allow me to be horrible for a second? I hate the plastic toys. I hate them. They break. They pile up. They don't last near as long. But in a little girl's world pink plastic = love at first sight at Target. 😉 And all the mamas said, "Amen." 
So when a wooden toy that will stand the test of time is #1 in my Maxi girl's heart, I'm ecstatic. I'm grateful. I'm thankful. I'm flat-out blessed. Maxi has had this dollhouse for a year and she adores it. The best part? The doors close so you can hide all the clutter. ha.
Now, this exact one is sold out most places, but I pulled other ones from the same brand to link for you in case you are also making a Christmas list at the end of August. It seems a bit aggressive, but it's how I budget and plan! I'm currently typing on my laptop with a post-it note attached noting the gifts I am planning for the kids this year.
Let me know if you're on the same page with the plastic toys and what your favorite finds are!