The Details
In partnership with Walmart. All purchases and opinions are my own!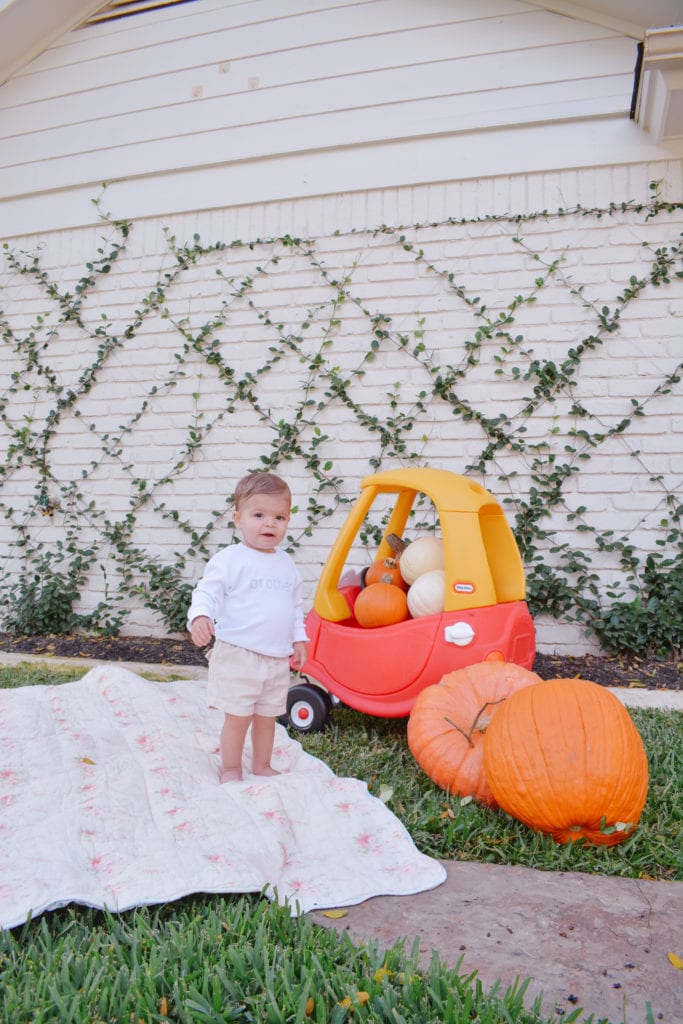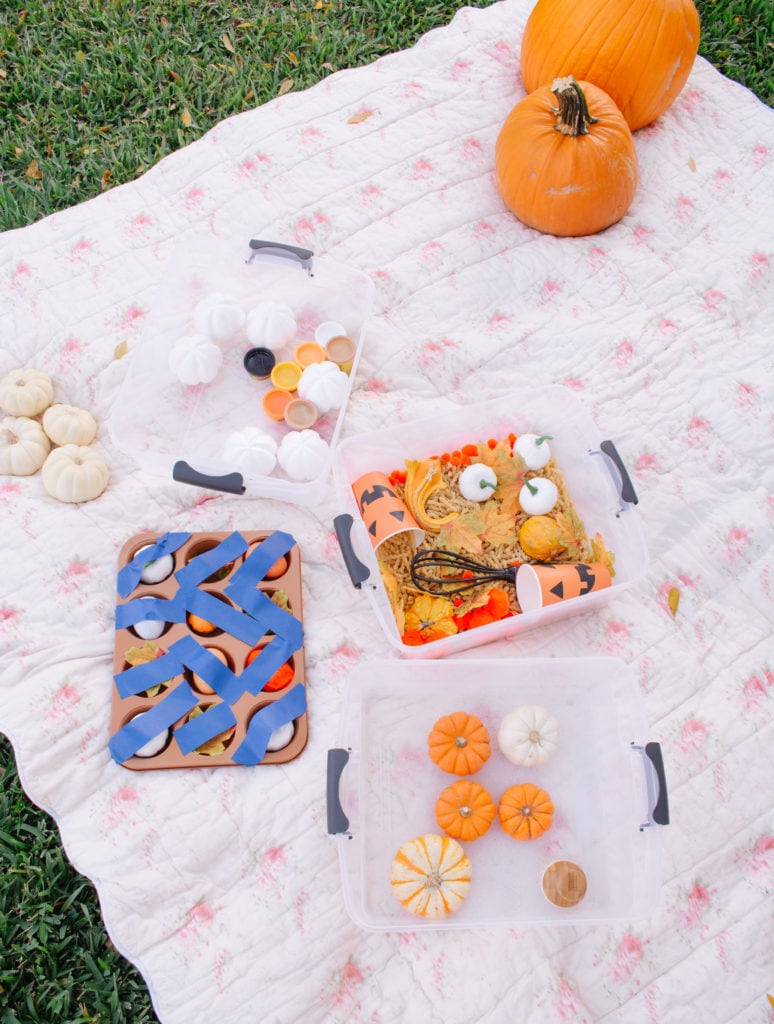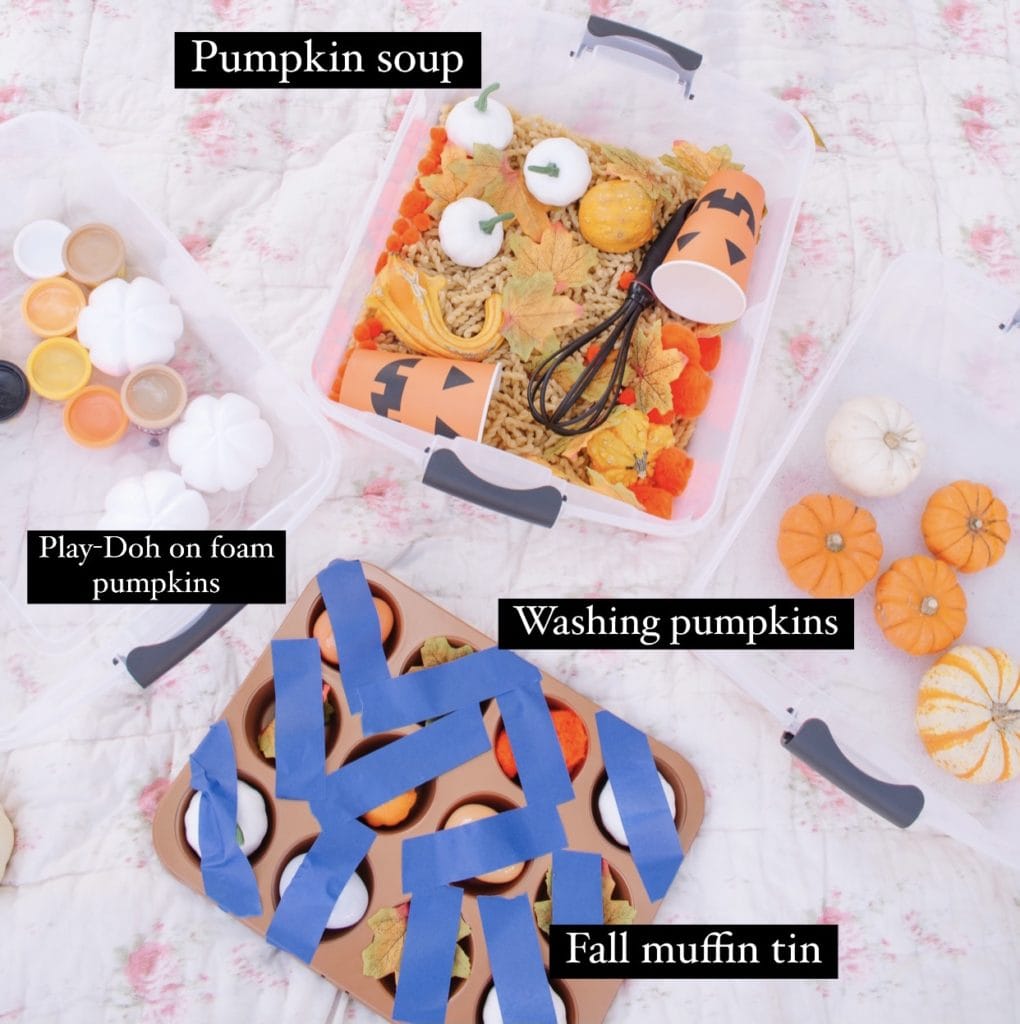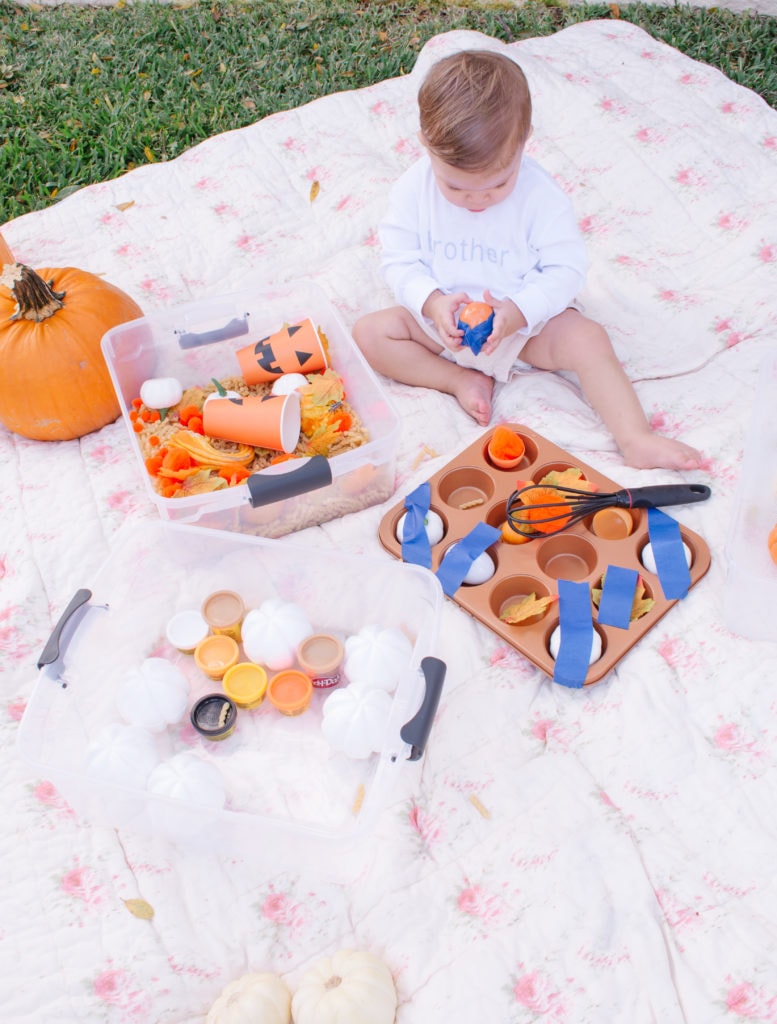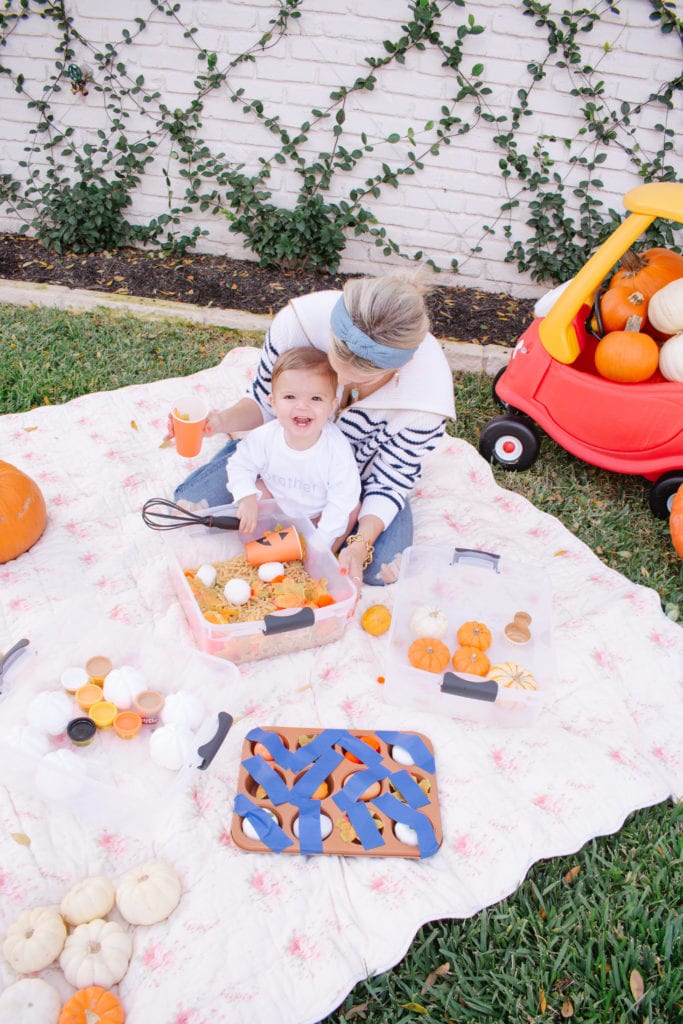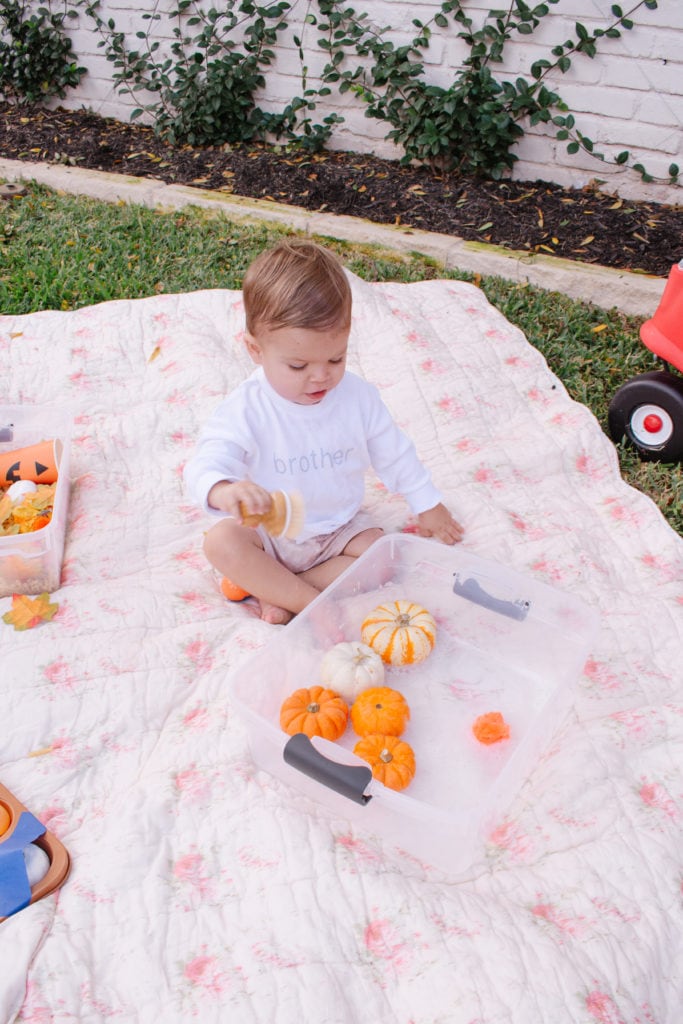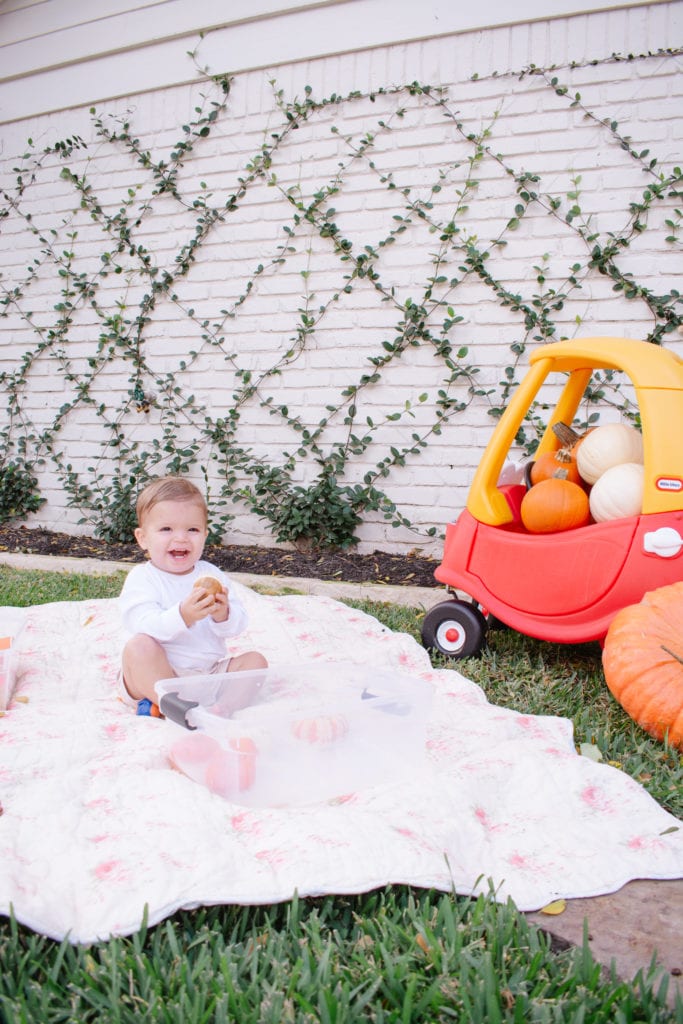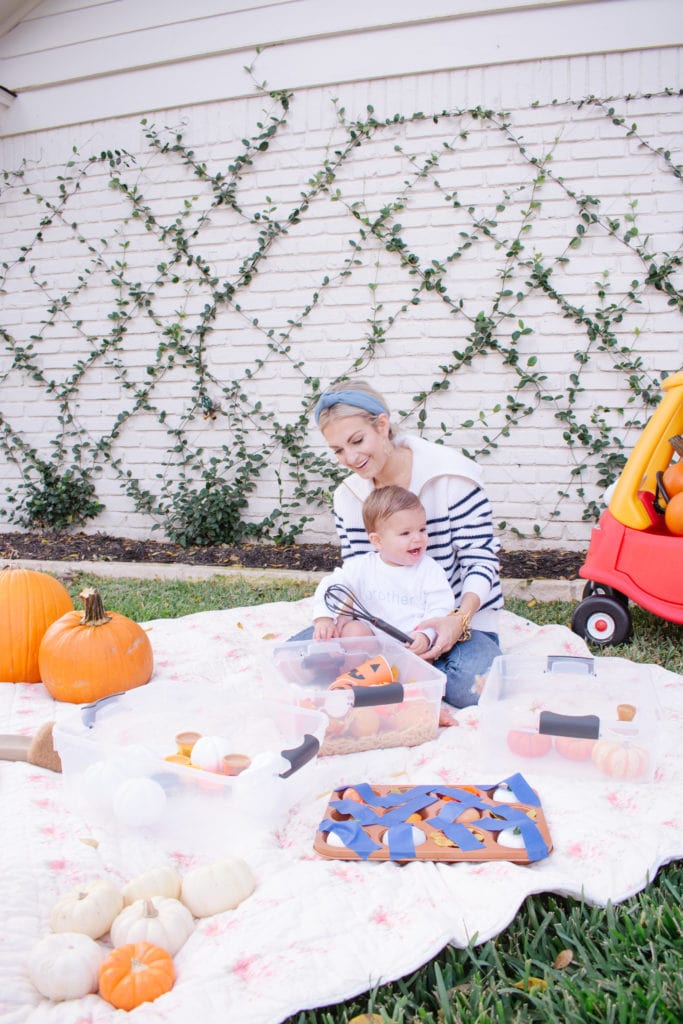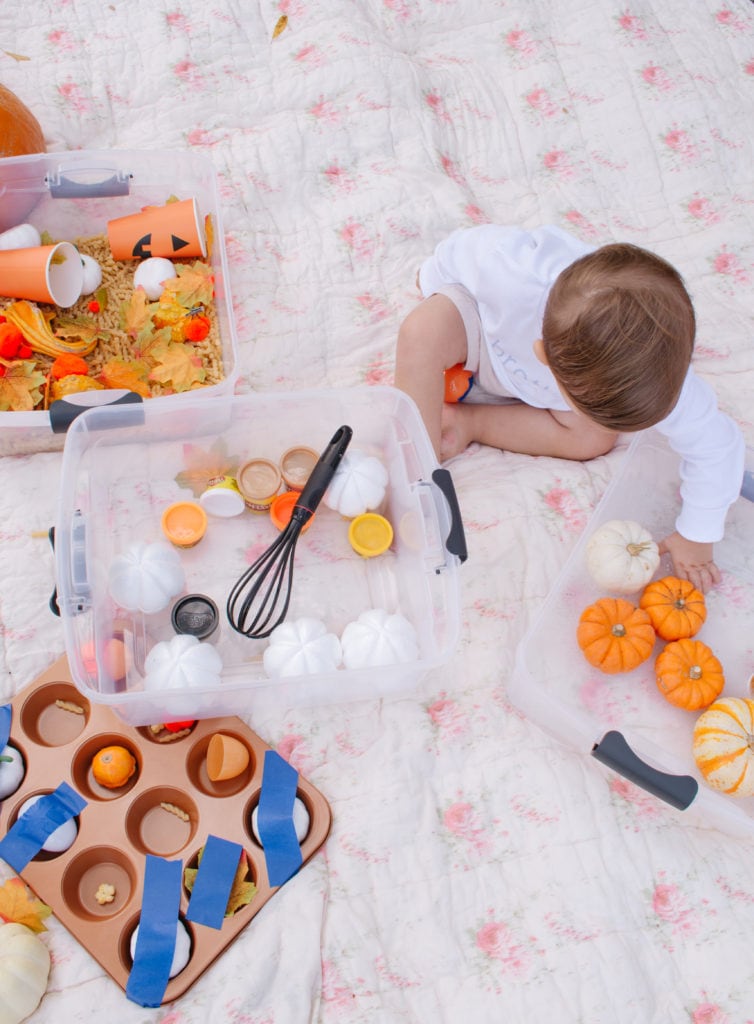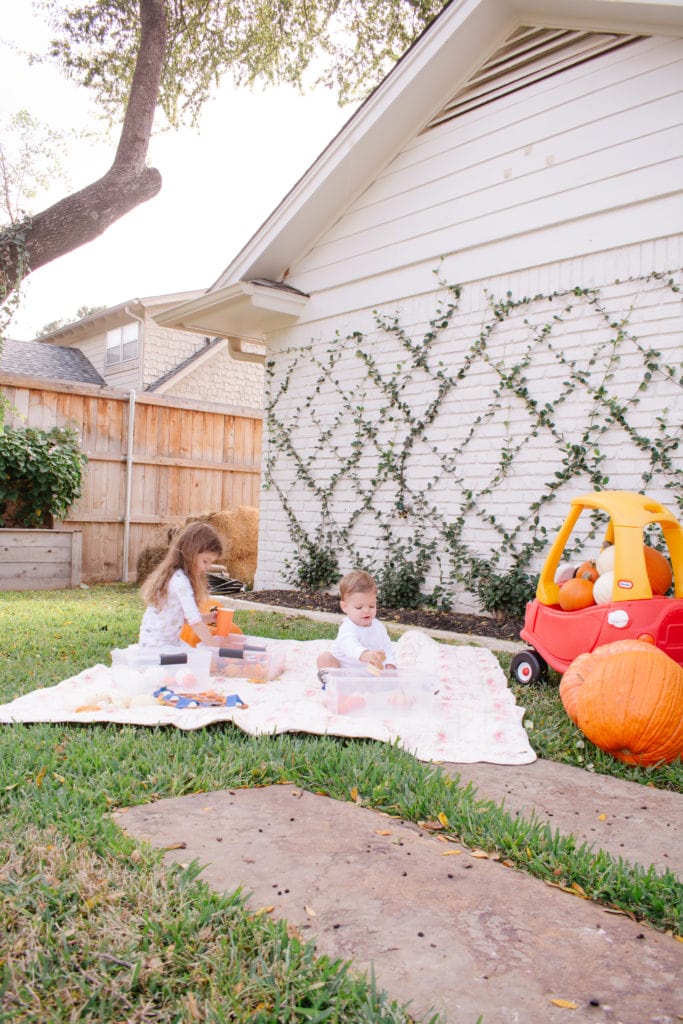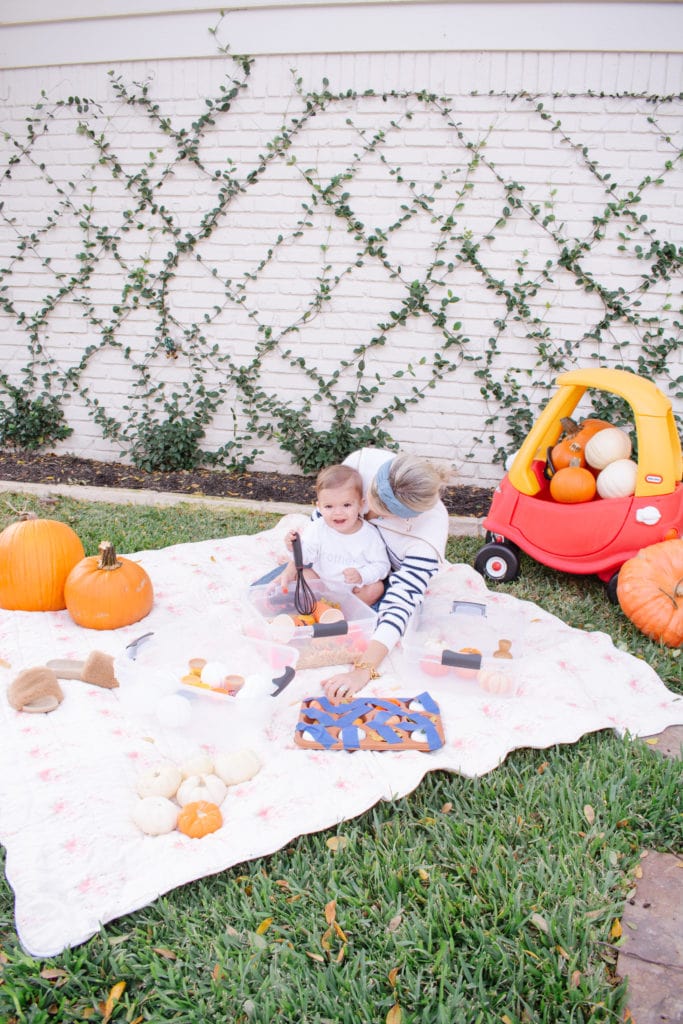 We are experiencing such gorgeous fall weather in the mornings, that we have been sitting outside on quilts and soaking up these days that Texans clearly don't get enough of! I made some fall sensory bins for the kids with crafting items from Walmart, so they can enjoy it while I have my coffee on the back patio watching them. I wanted to share a few of these ideas, with many items you probably have, so you can just pick up a few Walmart fall craft items and make these for your little ones, too!
Here is their Halloween craft landing page, where you can buy crafts for your older kids and use the pieces to make sensory kits for your younger ones.
I ordered these lid-locking bins, so you can keep most of these on your back patio, and then bring them out on a quilt when they want to play.
I also grabbed this orange muffin tin to place fall items in. I put painter's tape over each item for Harry to lift the tape up and grab. I filled each section up with mini pumpkins, leaves, orange pom-poms, and orange Easter eggs I'd saved and filled them with cereal.
In one bin, I made a "pumpkin soup" for Harry. Add uncooked pasta, gourds, leaves, orange pom poms, Halloween cups, and give them a whisk to mix it all together.
In another bin, I had him wash pumpkins. I saw this on Pinterest and thought it was such a great idea!  Just fill the bin with a bit of soapy water, give them a dish brush, and let them scrub.
For Maxi, I grabbed these foam pumpkins. I thought she could paint some as fall decor, and play with the rest. I grabbed our pumpkin-colored Play-Doh and had her wrap each pumpkin in the colors she wanted.
Here are a few other fall crafts I'd pick up for your kids to enjoy these crisp fall weeks outside!