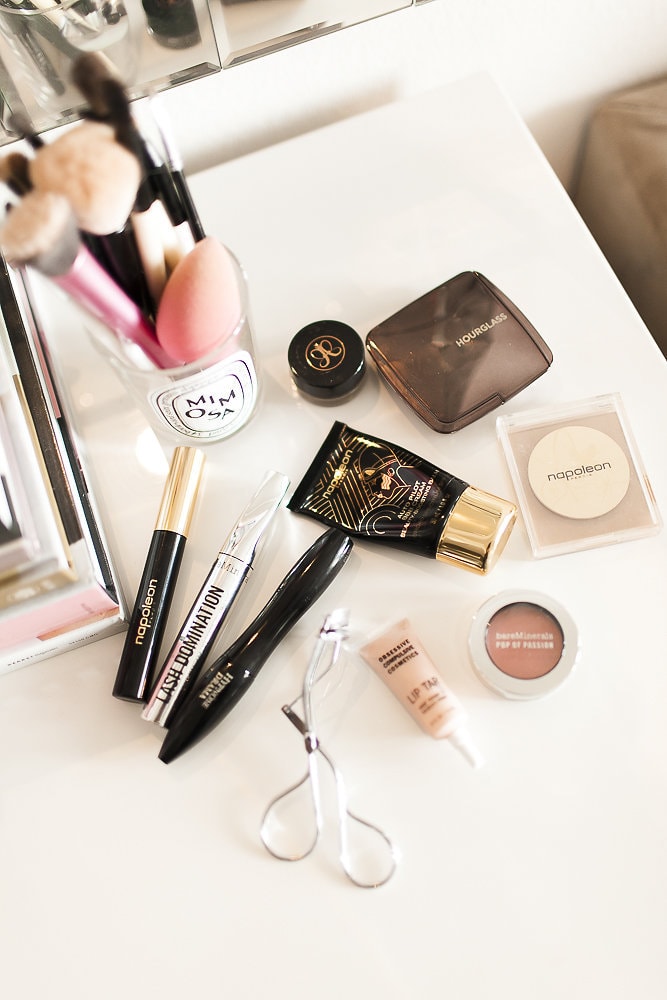 I'm a dawdler. My mother used to always get mad at me in the mornings and say, "Katey! Quit mucking about!" [My mother raised us with British sayings. Not sure why…] Well…I still muck about. I'm always realizing I forgot to call someone back or thinking I should start a load of laundry when I have a meeting in 15 minutes. Needless to say, 9 times out of 10 I have to do a 5 minute face. There's a few products that stay with me no matter how many Sephora trips I make, and I thought it would be fun to share!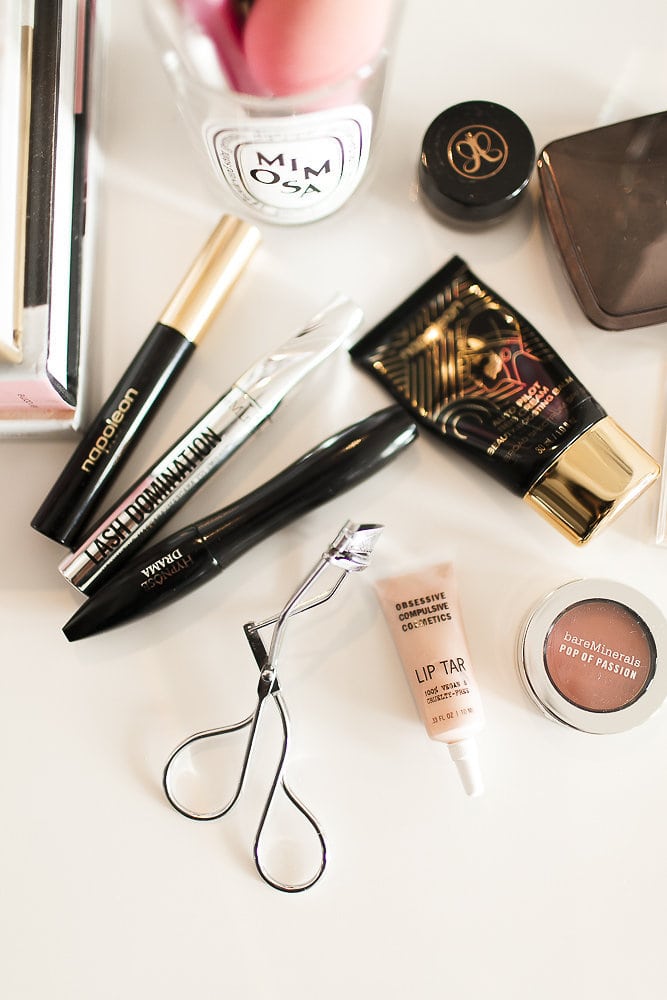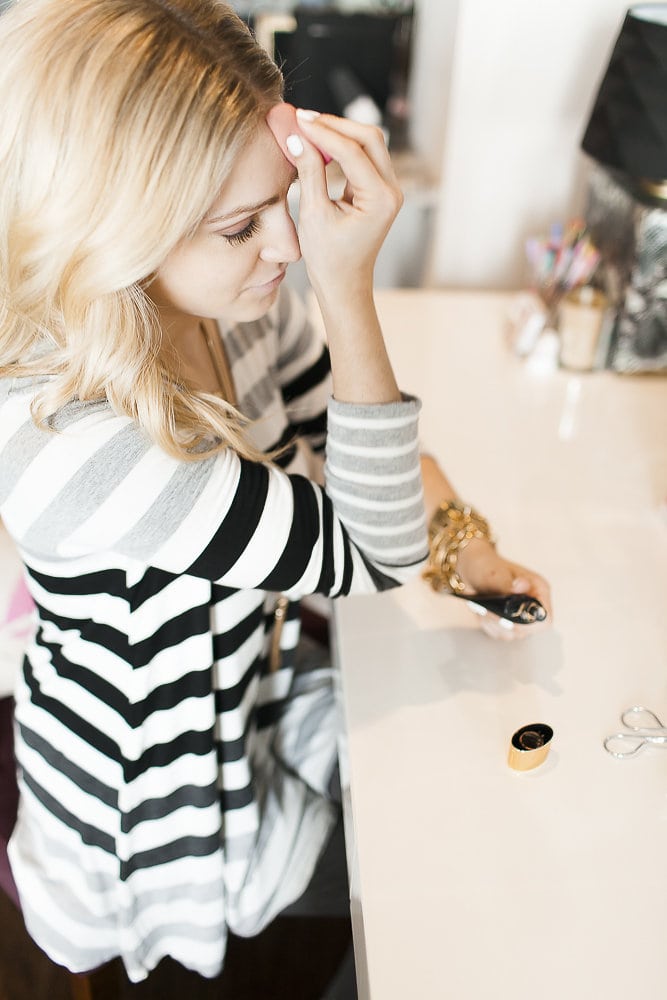 Step 1: Baptize yourself in the name of the Father, Son & Holy Spirit. Jk…but that's seriously what I look like I'm doing. Oh well…
Between Tinted Moisturizers, BB Creams, CC Creams and the rest of "light" foundation land I've found one I'm obsessed with. Like holy grail, "oh my gosh Paul we need to run to Neimans, I don't care that Game of Thrones is on, Tivo it,  I'm about to run out" obsessed. Napoleon Auto Pilot BB Cream is the type of product that conceals, corrects and gives you the 4 day spray tan glow. Not to mention it smells so good. I can't figure out what it smells like, but it's a cross between blueberries and candy. I dampen my Beauty Blender to rub it in. Just run your blender under the water and squeeze it in a towel and it's ready to use!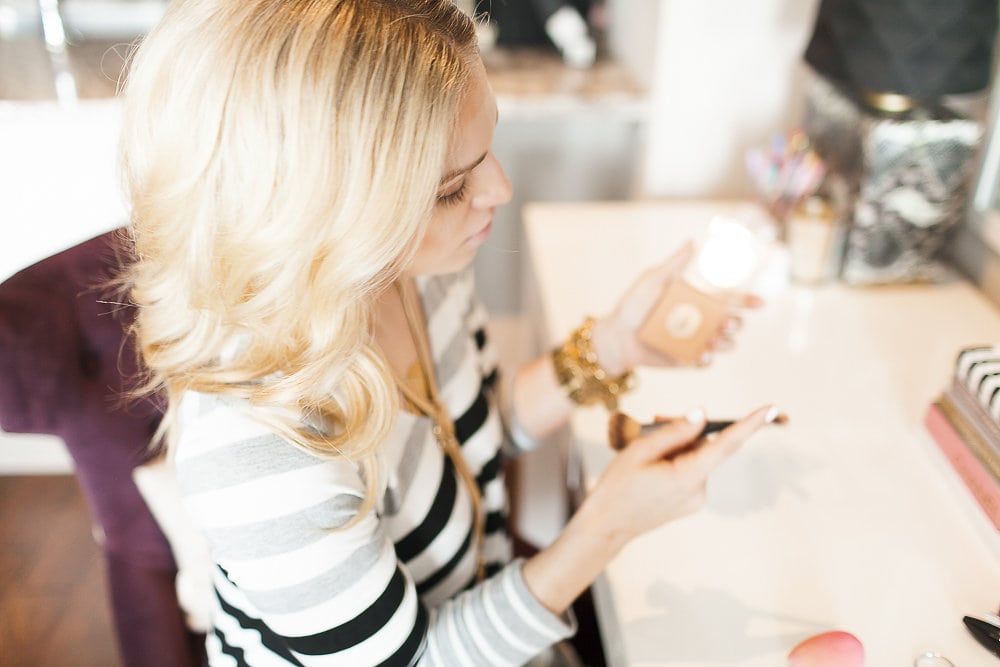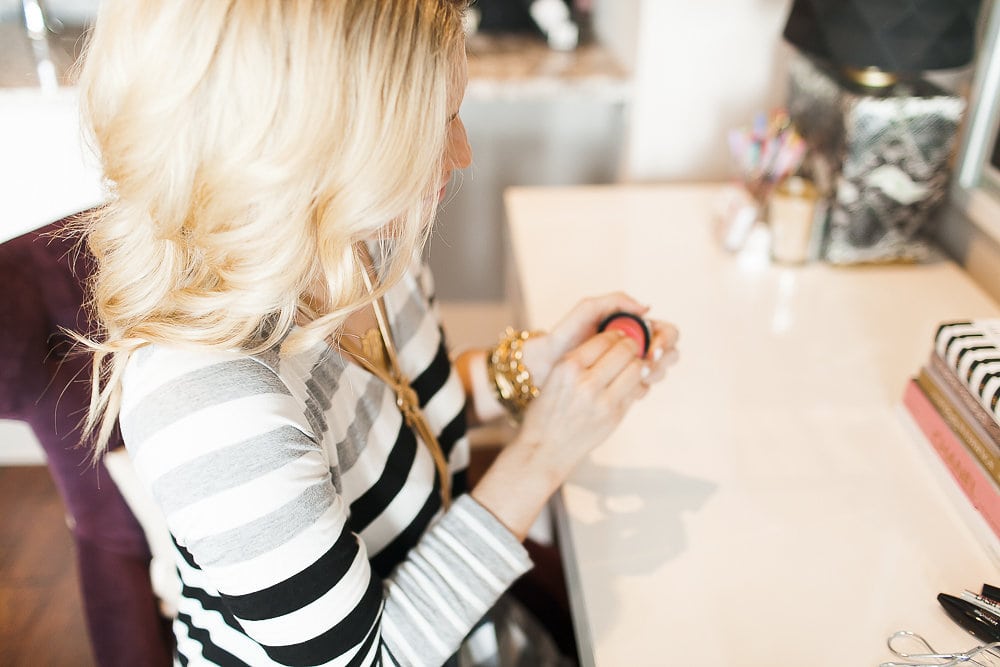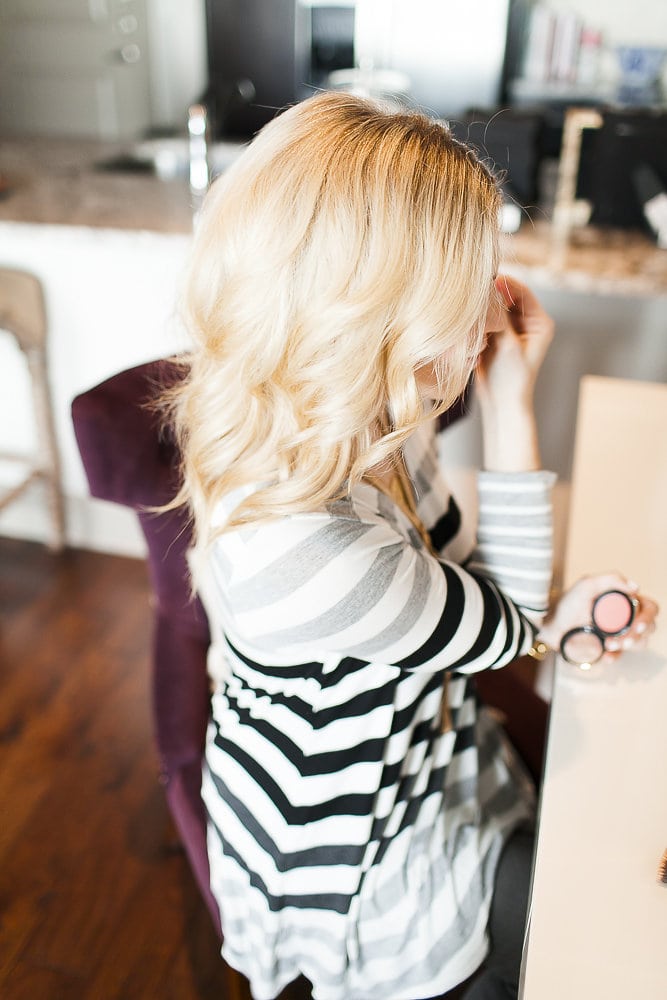 Next, I pretend I have some color. I'm a huge fan of the Napoleon Matte Bronzer for bronzing or contouring. It reminds me of a deeper taupe eyeshadow, so you don't get that high school, orange-glitter bronzer effect. #WeKnowWeWereAllVictims
Bronze or contour however you prefer and then blush! In the spring/summer I use cream blushes so that if they melt in the heat they just melt in my skin. Just dip the flat end of your beauty blender into Bare Minerals Pop of Passion Blush Balm and sponge yo cheeks.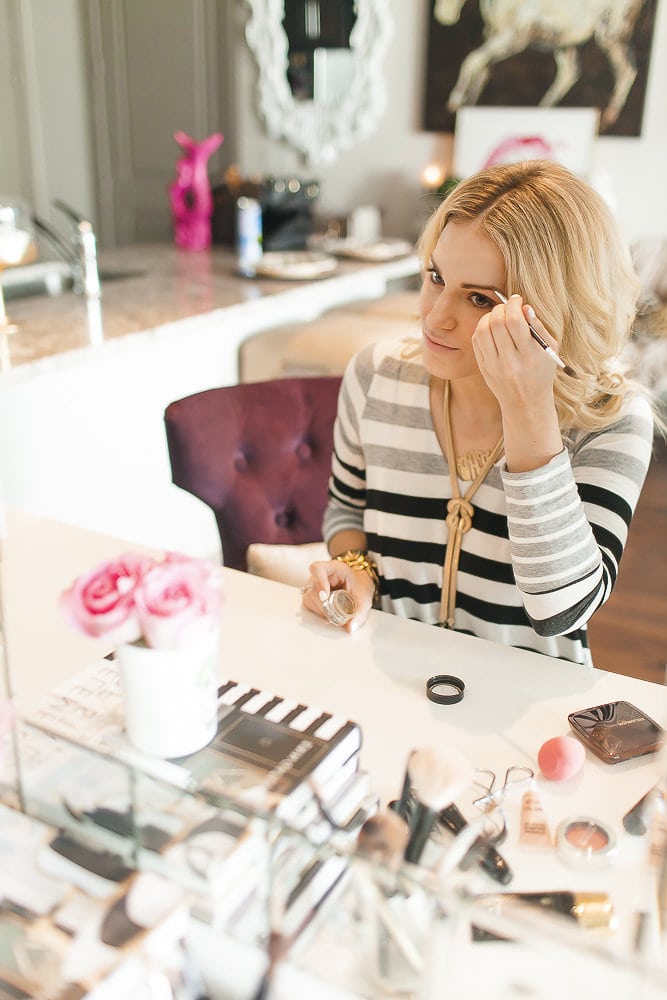 Whether you have thicker brows like me or need to fill in, Dipbrow solves them all. I have mine in the shade blonde, don't forget the brush! One of my favorite parts about Anastasia eyebrow products is that the Brown Guru really gets shades. Nothing makes me do the wide-eyed emoji more than when people think blondes have pale eyebrows. Our eyebrows are naturally darker because God knew we'd look really scary if we didn't have them, but she combats that without giving you "brunette" options.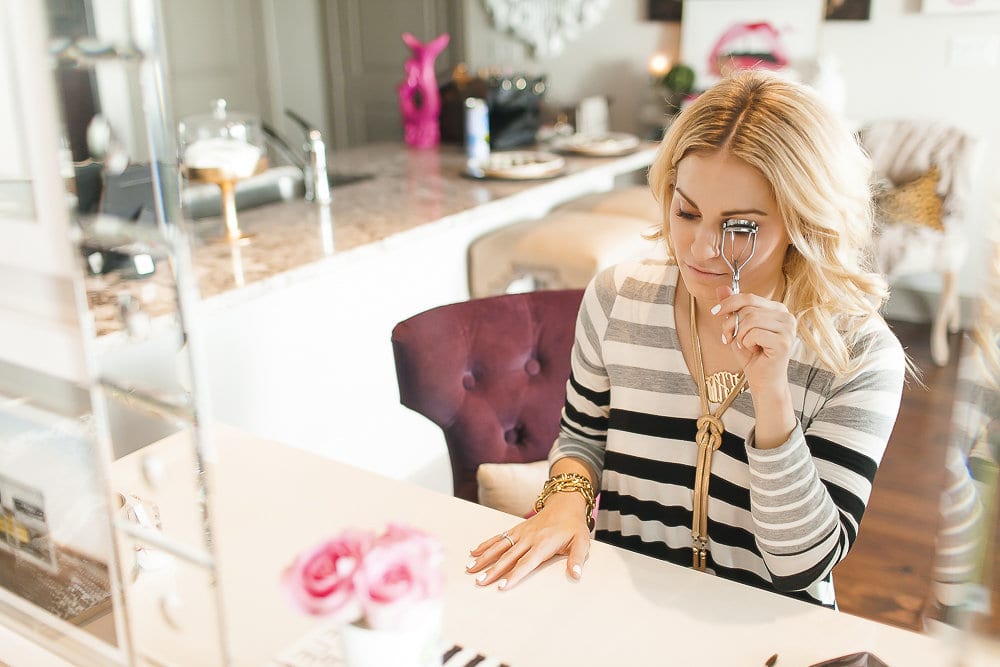 Curl. Gently.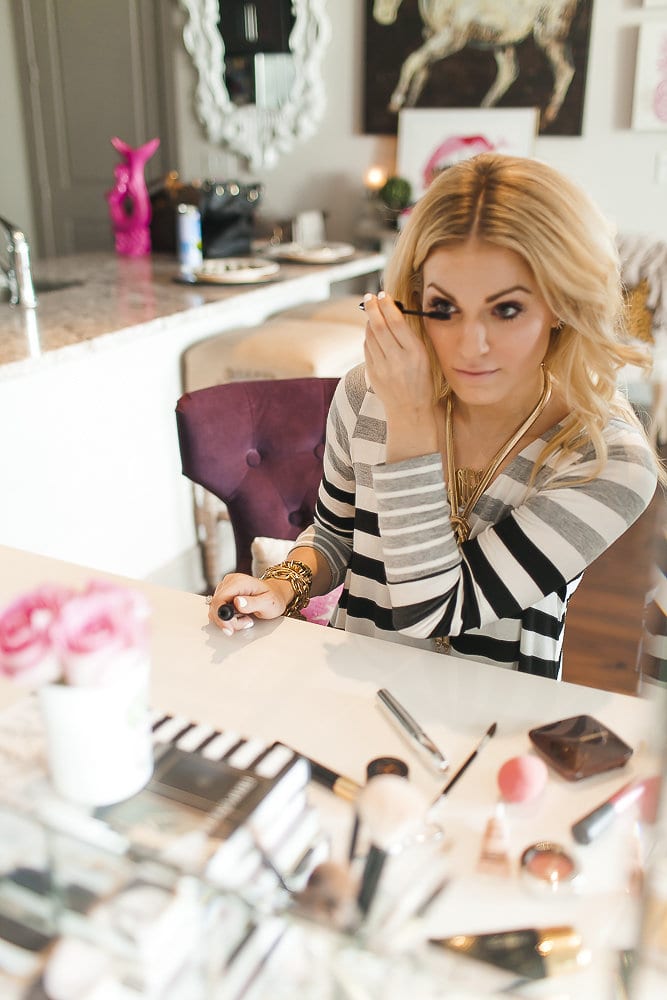 This is where I get a bit neurotic. I layer mascara. I love trying different kinds and so I do a swipe or two of each brand and move on to the next! Here is my current routine:
Mascara 1 [I first got this and wanted to toss it. But it just had to dry out a bit and now it's my favorite!] || Mascara 2 [This mascara has permanent residency in my bathroom. I'm never without!] || Mascara 3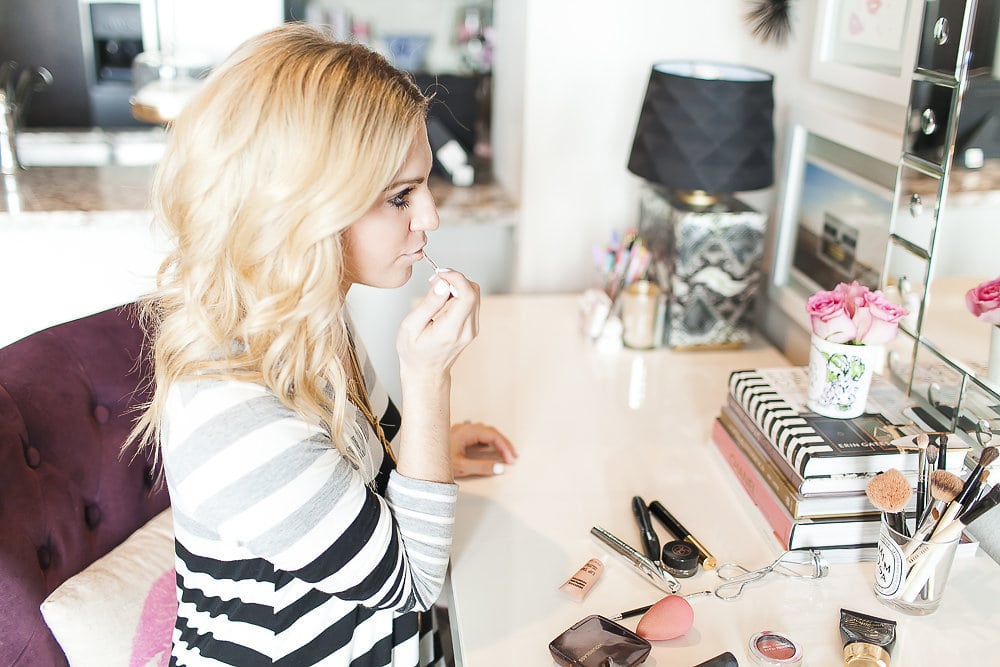 OCC Lip Tar products are the one lip product I think I'll never finish because I never have to reapply them. The color stays all day, keeping your look pulled together.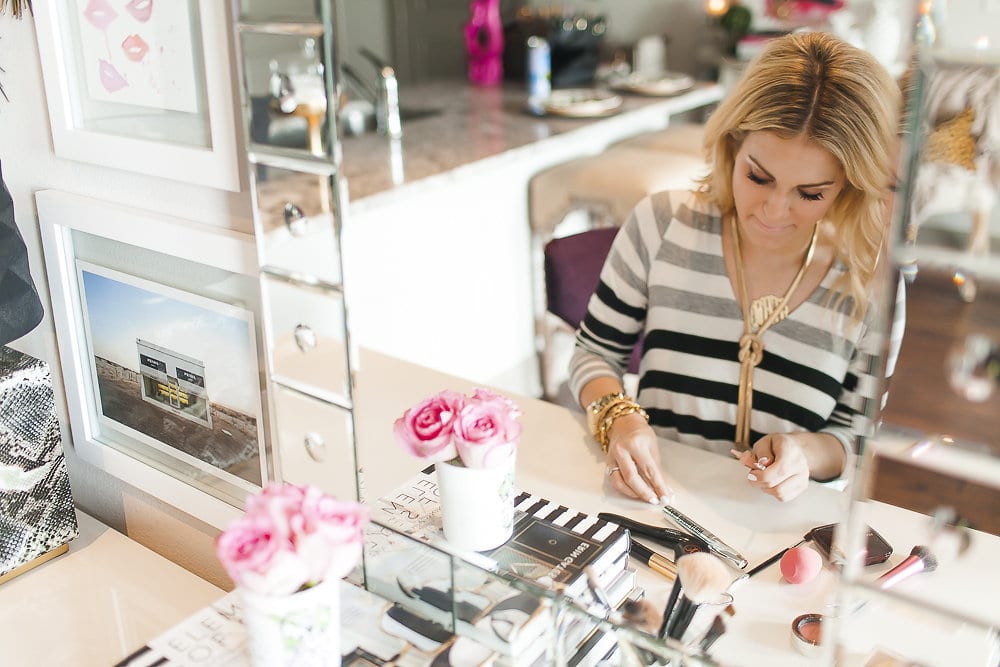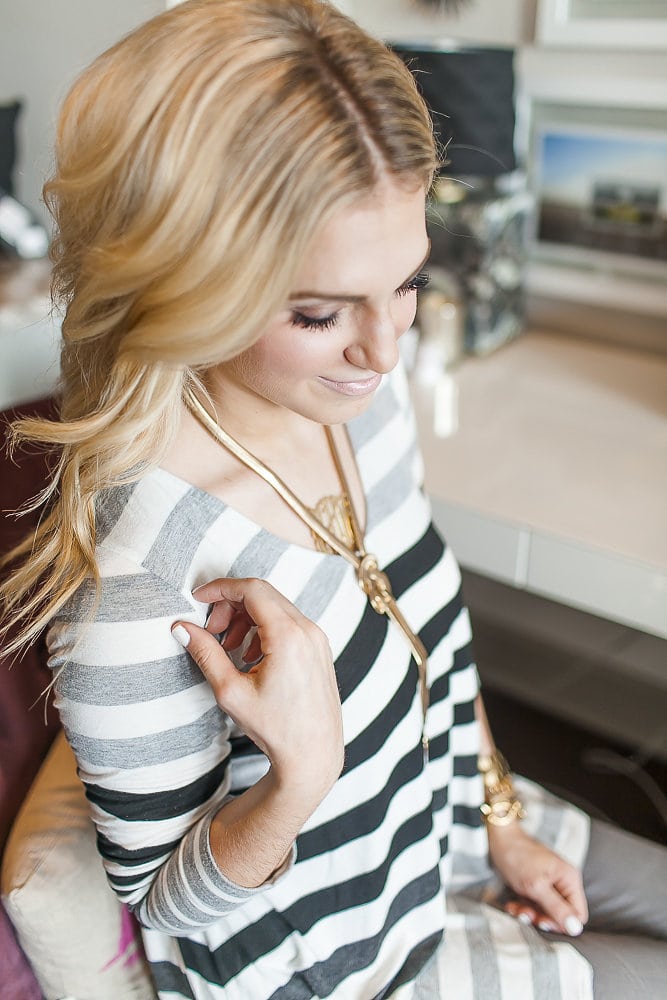 What are your products for a 5 Minute Face?!
Top: Anthropologie | Necklace: [c/o] Prima Donna | Jeans: J. Crew | Monogram Necklace: Neiman Marcus | Watch: Nordstrom