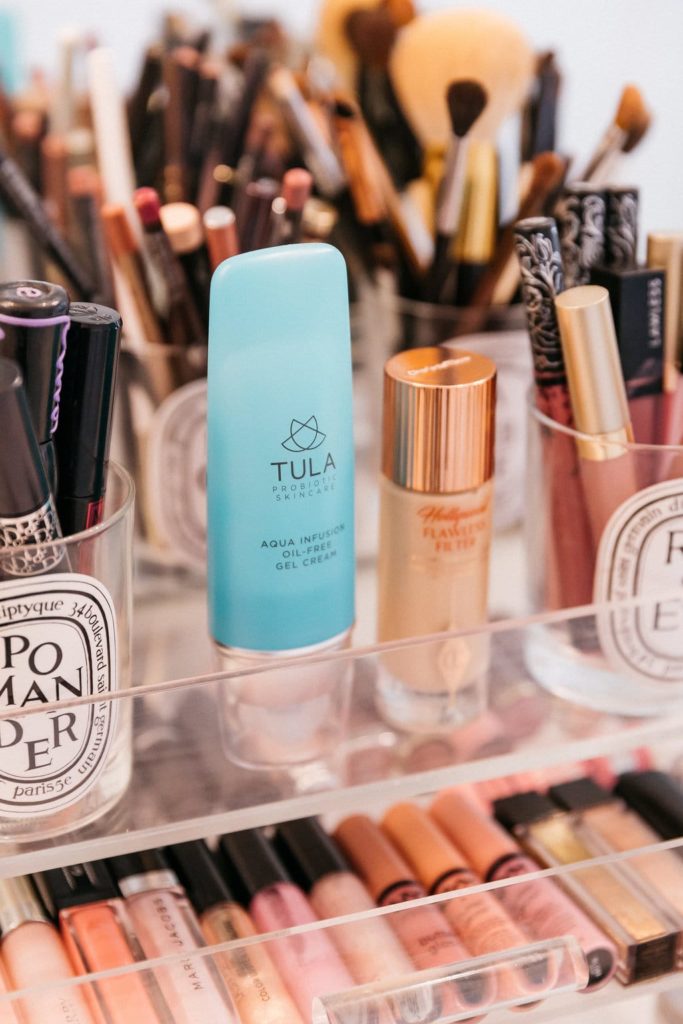 Let's get to the bottom of this, are makeup primers needed or are they fluff? That answer depends on your lifestyle. Do you wear tinted moisturizer daily and only for a few hours? Skip a primer. Do you wear foundation? Get one. Do you need your makeup to last for a long time? Get one. Will you be in a photo that day? You better apply one!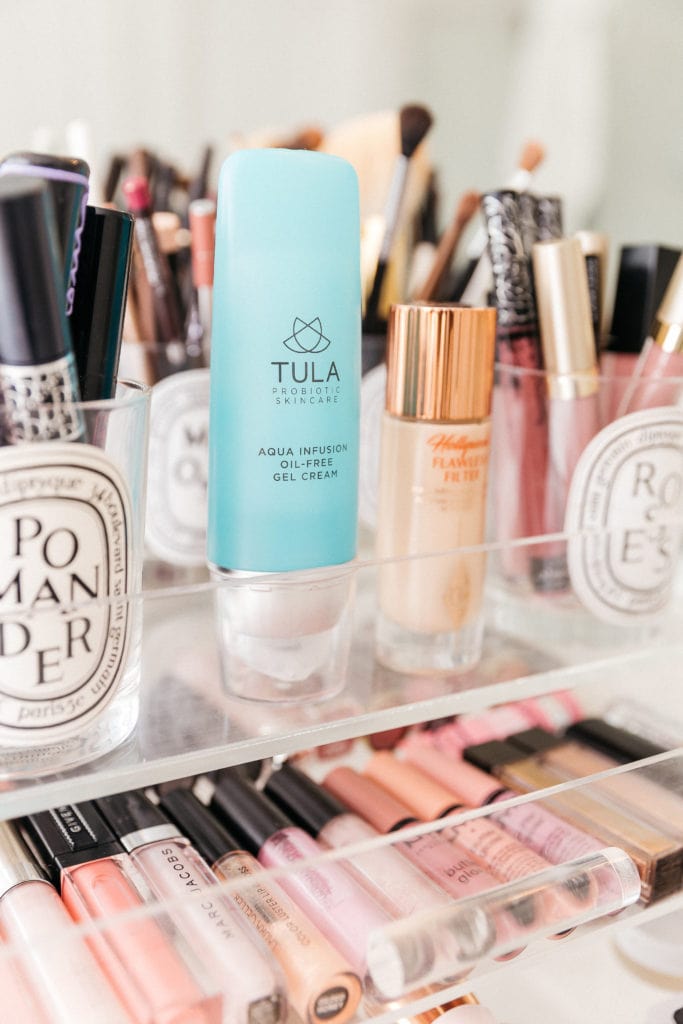 Makeup primers can claim to do a lot of different things from hiding a blemish to making fine lines less visible. Ultimately, primers make your foundation apply smoother and last longer. Think of primer on your face like dusting a table before you clean it with Pledge. If you don't dust, things are going to pile up under your cloth and you can create more of a mess than when you first started.
So while not necessary, it's a step I highly recommend. You can even wear makeup primers on their own. I personally don't even wear tinted moisturizer on the weekends or on a casual day. Instead, I wear only a makeup primer.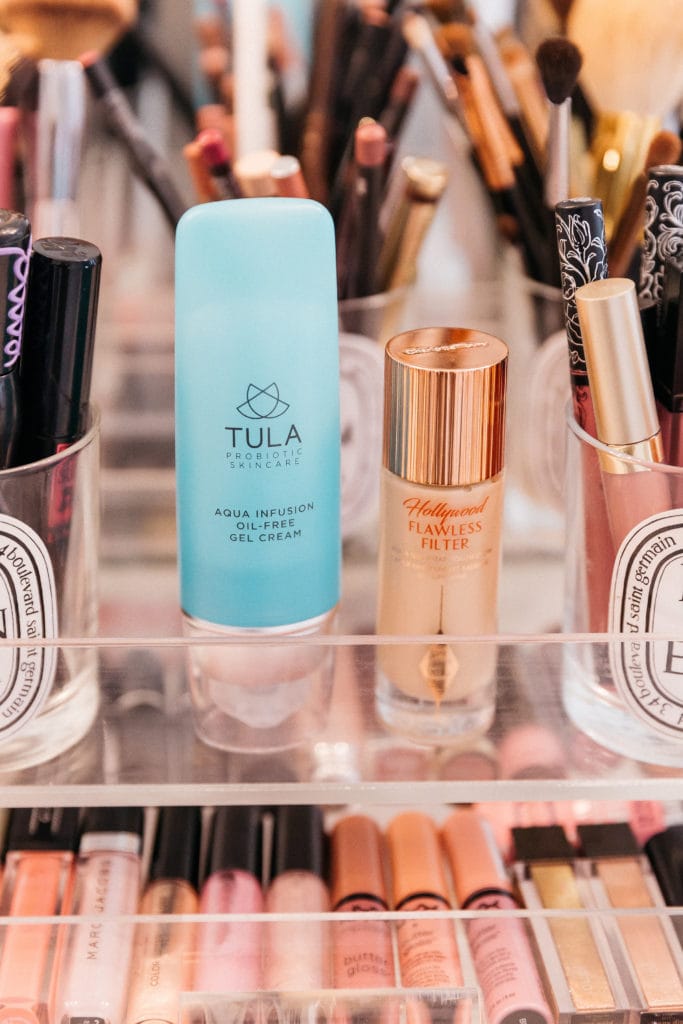 Now you've probably heard of the Smashbox Primer or the Sisley one I love. There's YSL and of course Makeup Forever. Today I'm sharing two that you need to try now as they aren't necessarily considered "primers" but they do an unbelievable job acting as primers AND something else. You are getting 2-for-1 with these bottles.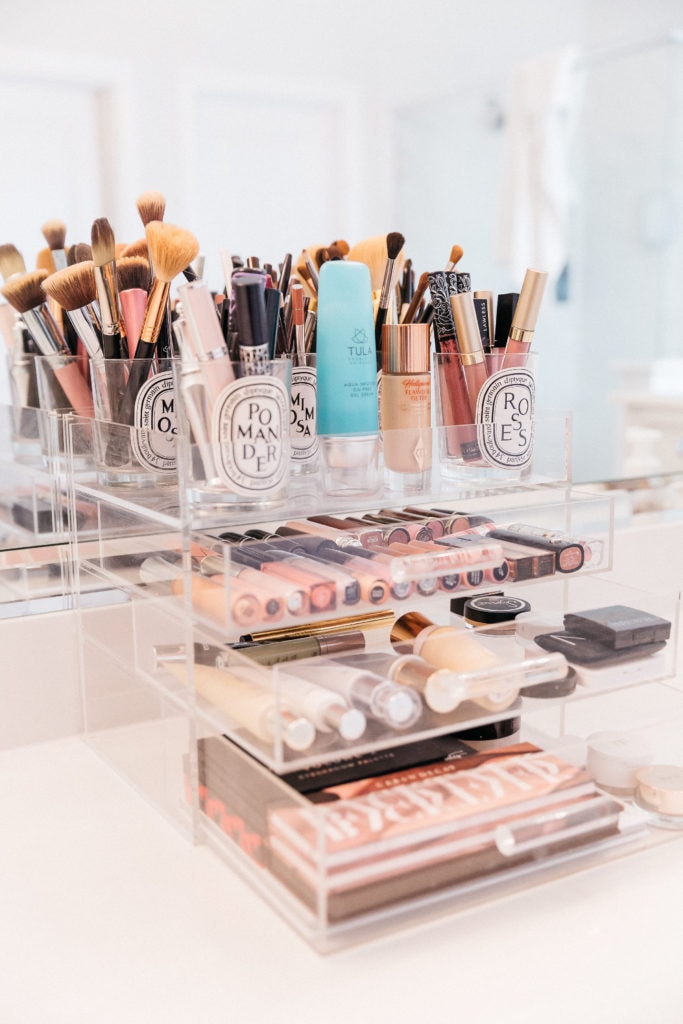 Now you may be thinking, "But wait? Can't I just use my normal moisturizer as a primer?" You could, but you're not going to get the effects hat a primer has. Your primer is going to have a different property to help your makeup application than a moisturizer would. Your moisturizer is going to focus on your skin's barrier to hydration, not the texture your foundation can apply to. Some moisturizers are great before makeup, but I don't want to go into this post before I say that this isn't a one size fits all situation.
Let's talk the products!
TULA Aqua Infusion Oil-Free Gel Cream: This is TULA's newest moisturizer and if you have oily or acne-prone skin, you must grab! It has no oils and instead hydrates your skin with the hydra plant complex [keeps you moisturized for 72 hours] and organic prickly pear extract which is going to calm any redness or acne going on. However, even if you aren't acne-prone [I am not] this is going to be what you want as a makeup primer in the summer. When I was back in NYC in early March I was testing products with brands at their offices and when I tested this [I didn't know what it was before I tested it] I said, "Wait! Is this a makeup primer? This makes my skin so smooth." It's almost like the silicone primer effect but without the frustrating part of silicone bubbling up under product or catching in one place creating texture. They told me it was a moisturizer they made that acted as a primer, too. This is thanks in part to the fermented rice water which is going to make your pores appear smaller and that's important to me in a primer.
Charlotte Tilbury Hollywood Flawless Filter: Okay, so "technically" this is called a primer, BUT you get more uses out of it than just a primer because it is also "technically" a highlight. Follow me on this! CT describes this product as, "A customizable, multipurpose primer-highlighter complexion booster." This is an instagram filter for your skin, ha! I picked this up in Houston before Austin's wedding. I was killing time at the mall with Maxi and my sister and I kept seeing everyone show this on Instagram. The sales associate put it on the back of my hand and my hand looked like it was glimmering on a beach somewhere with a drink in hand. No exaggeration. It makes your skin look GOOD. But it's not a pigmentation the color of your skin where it's going to add unnecessary coverage. You could put this on your legs, on your cheekbones *after* foundation or under your foundation. Personally, I like to use this before a photo shoot or date night after my moisturizer and before foundation. It's like the spray tan glow, without anything orange, on your skin. This is also fabulous for light makeup days! I'll toss this on by itself after my TULA gel moisturizer, put on mascara and head to Target or the park with Maxi.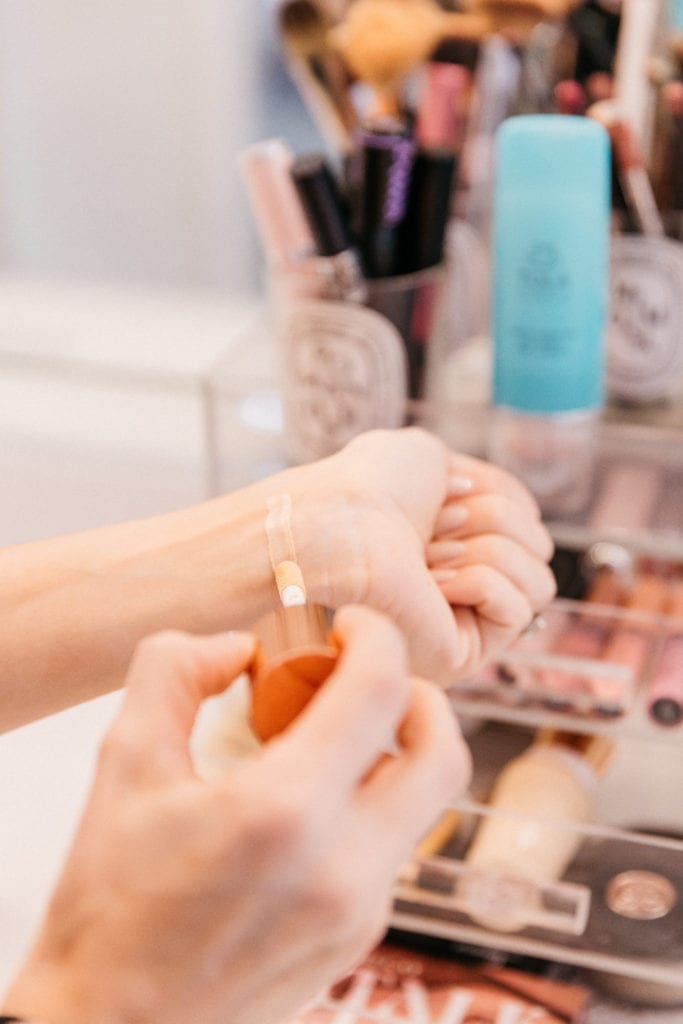 This is a swatch of the Flawless Filter. I'm shade 02 and for comparison, I'm shade 3.5 in the Charlotte Tilbury Magic Foundation. I apply this by taking the doe-foot applicator and dotting around my skin. I'll dot my forehead, my nose, my cheeks and my chin. Then I take my dampened beauty blender and blend this product out. If you aren't into primers, you could easily apply this as your highlight on your cheek bones over foundation and blend with your beauty blender.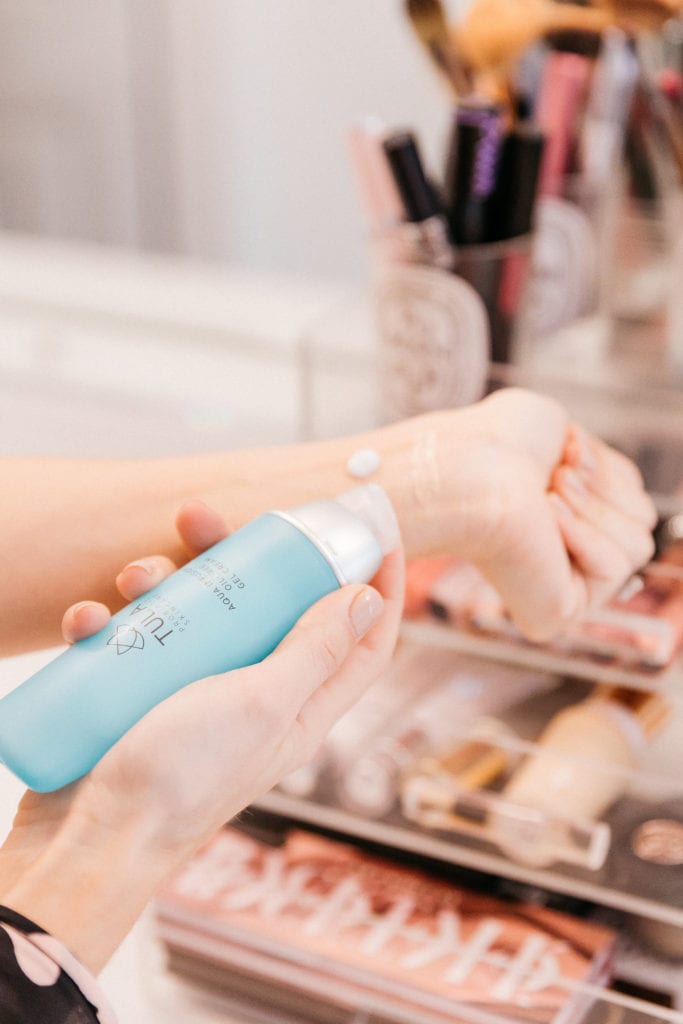 Here is the TULA Gel Cream Moisturizer. It is really weightless with no oils but also cooling. I apply this and then sunscreen and then foundation. The sunscreen doesn't alter the texture of the gel at all on me, which is great! This is what I use 5 out of 7 days a week and then I'll use the Hollywood Filter before I shoot or before I go to dinner with Paul, etc.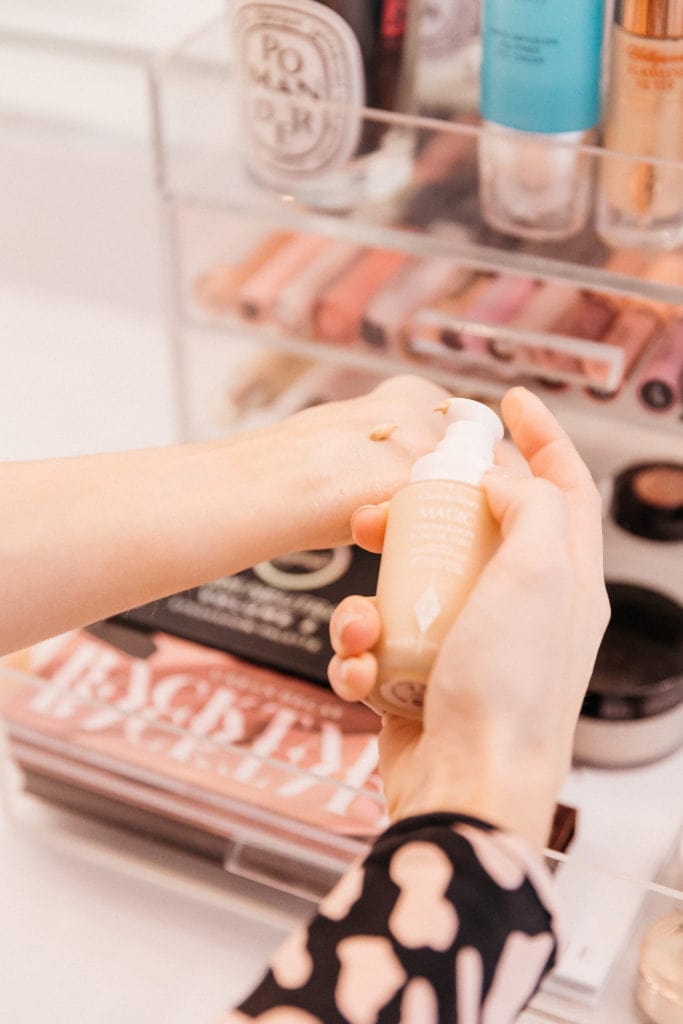 Here's the foundation test. Always apply your foundation over a primer, blend, let sit for 5 minutes and you can get a good picture of if your makeup will look "cakey" over it.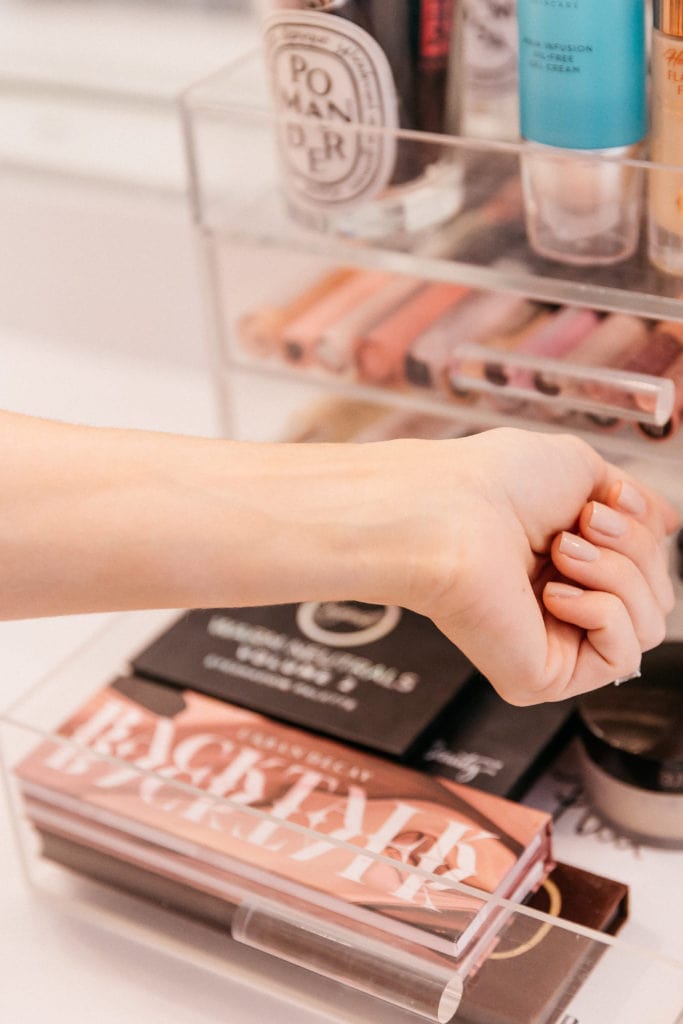 Both wear beautifully with the foundation and this allows you to play around with contour, blush and highlight and not have to feel like you are wearing too much.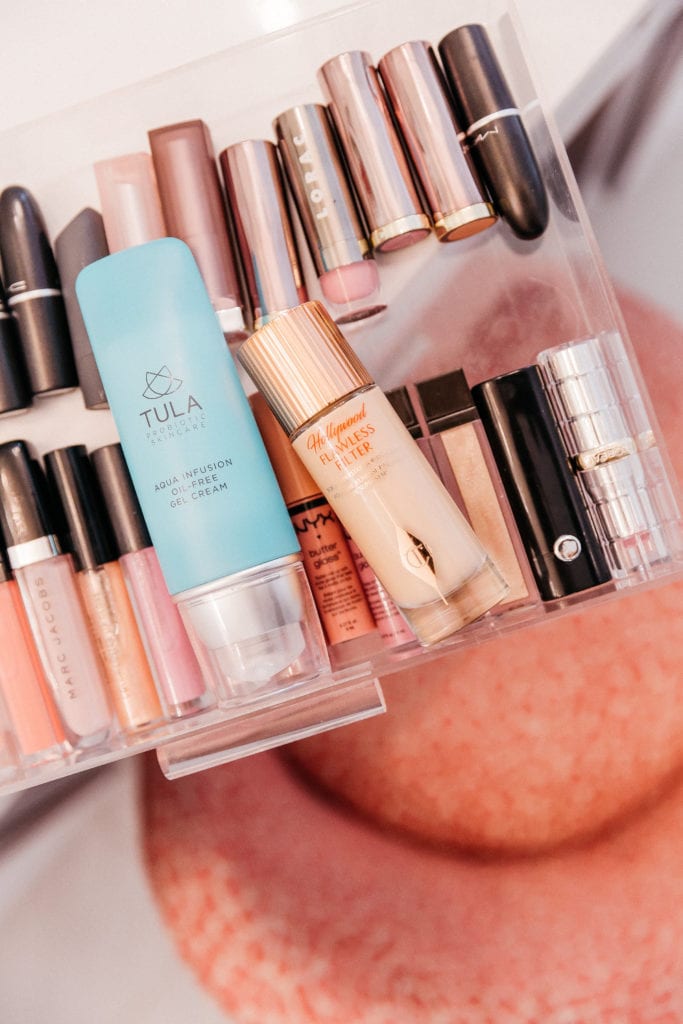 I think both products are worth trying as you are going to get a daily fabulous application that WON'T clog your pores with the TULA Gel Cream and perfect photos with the Charlotte Tilbury Flawless Filter. Have you tried either?!
Note, my TULA discount code still works! 🙂 Get 20% off with code: "Katey" at checkout.

Photography by: Madison Katlin