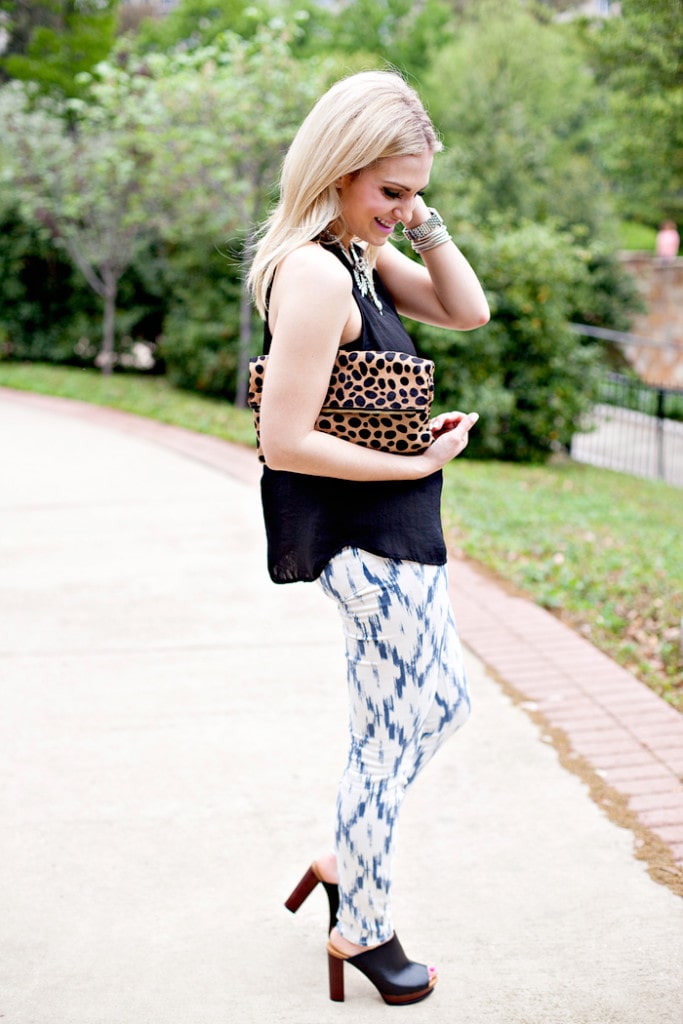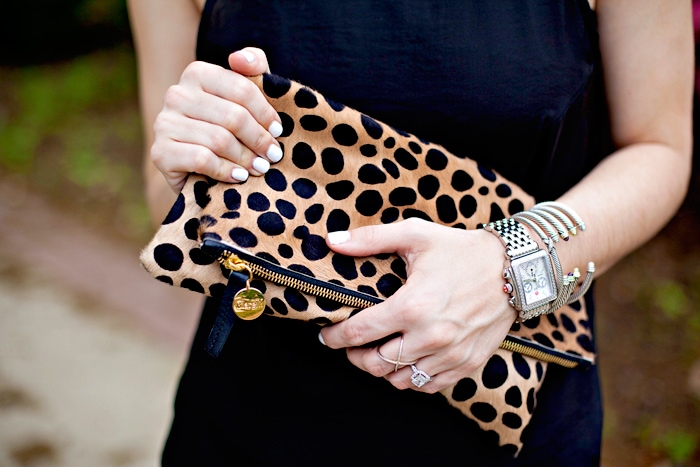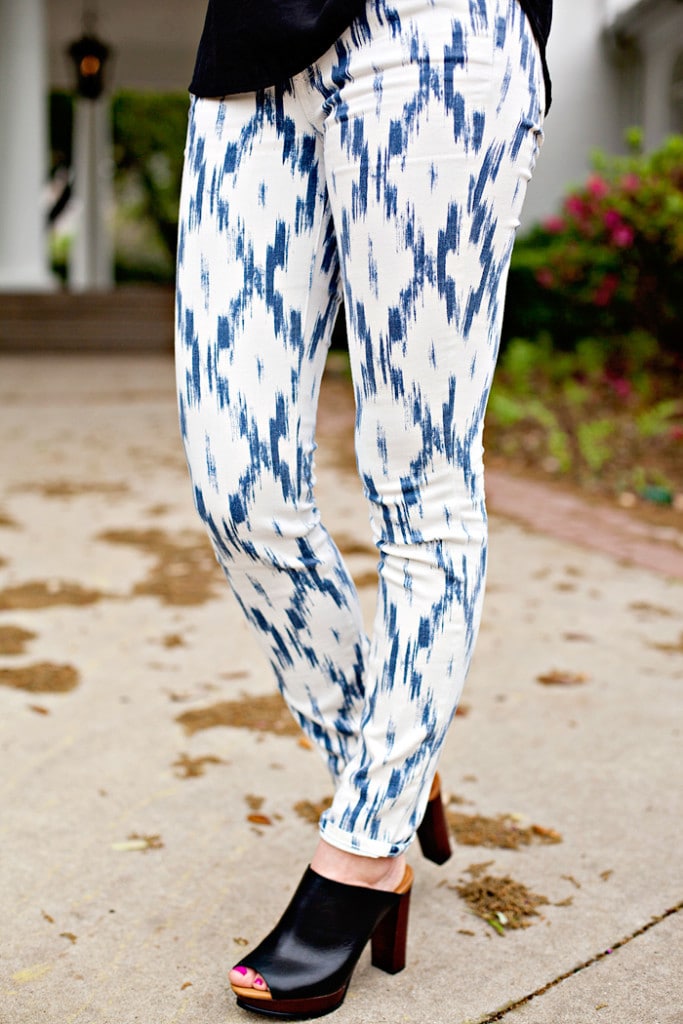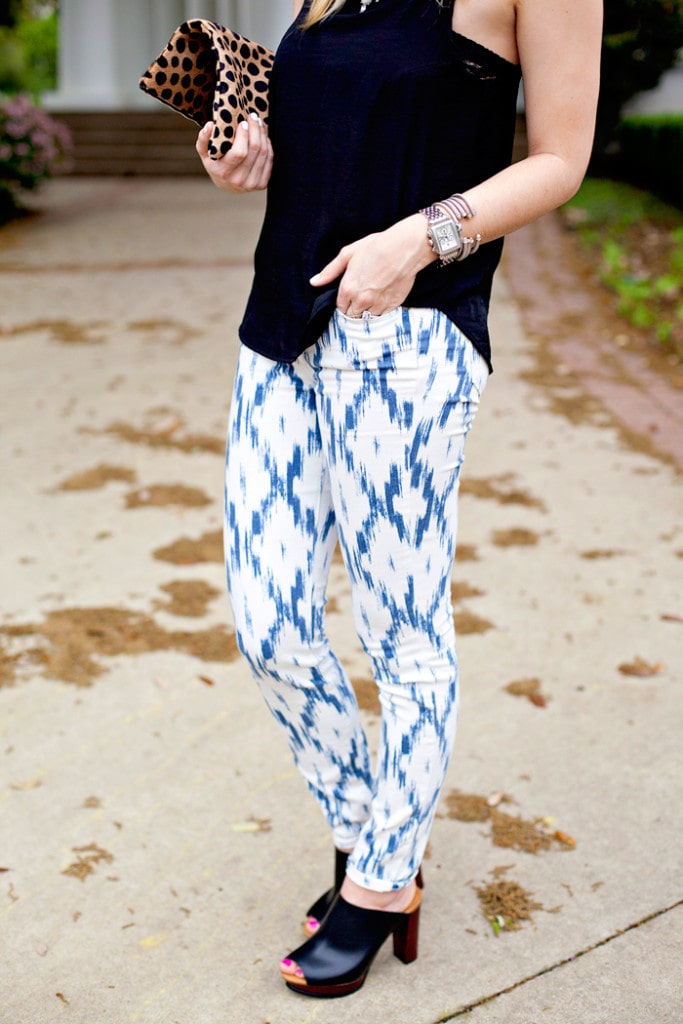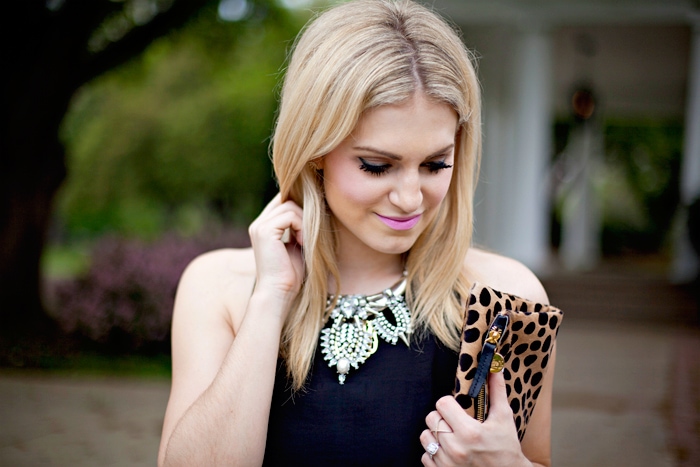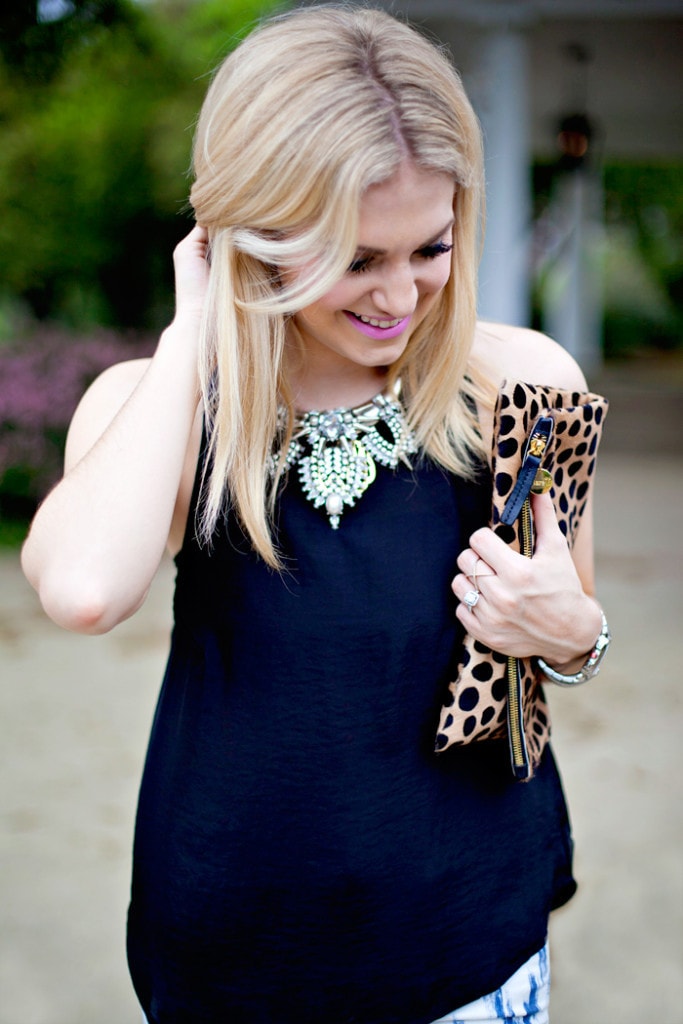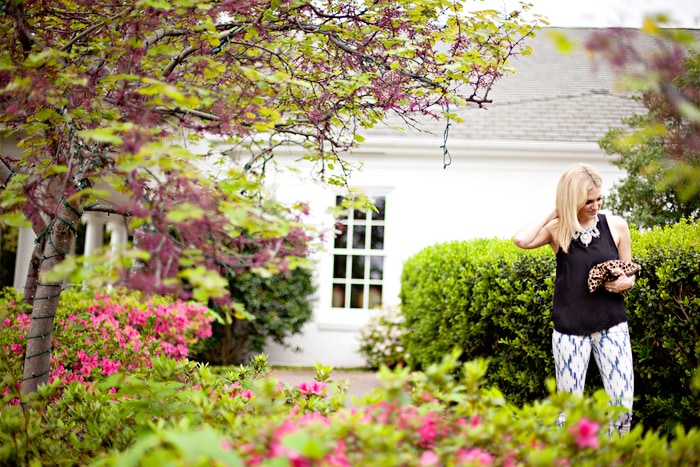 Jeans: Nordstrom | Top: Nordstrom | Wedges: Nordstrom, Similar | Clutch: Revolve Clothing | Necklace: [c/o] Baublebar, Neiman Marcus | Watch: Nordstrom | Bracelets: Nordstrom | Lipstick: Nordstrom [Rose Libertin 29]
Photos by: Megan Weaver
Happy Monday, y'all!
A good summer jean takes you places. And by takes you places I mean, if paired correctly, it takes you from work to church to date night. I love white jeans, but I also love things like doughnuts and soy sauce [amen]. I go through Tide Sticks like mad during summer with white jeans. I found these and loved the fact they were a white base with a neutral print! Hides stains and dresses up a basic tee. That's a win-win situation in my closet.
As of yesterday we are officially 5 months away from the wedding. From getting simple things complete like inserting everyone's guest list into one master list [OCD life] to closing on our home this week [fingers crossed!], I feel like there aren't enough hours in the day! 6 months ago you couldn't find me drinking coffee and now it's my breakfast, lunch and dinner date. If you have been through wedding planning, how did you get it all done?! Send all your little sneaky tricks my way, please and thank you!
I also had the honor of attending a really amazing blog conference this weekend! It was such an inspiring and educational experience that recharged me! I don't even think y'all can comprehend how many times the word "readers" was said this weekend. We had meetings upon meetings and seminars upon seminars and the word most used was readers. This whole industry revolves around what you all like and I love it! Here I am talking about you all like your my best friends trying to find out sales, campaigns and lines coming out ahead of time for you. And y'all are probably like, "Ummm girl. We aren't friends in real life. Do you realize?" haha!  I aim to do some more research towards summer [as I do every year. I'm such a nerd!] but if you have the time to e-mail me, I'd love to know what stands out to you about Chronicles of Frivolity? What makes this blog one that you visit? I want to make this the best reader experience I possibly can for you and I think the first step is to really expand on any genuine enjoyment you have from this site. Do you like style series, do you like when I break down tips or do you like sale secrets? Do you like blogs that inspire you or blogs that make you think, "Hey girl, it's okay. We do the exact same thing."? This will help me tailor my research in the coming up weeks and I would appreciate it more than you know!