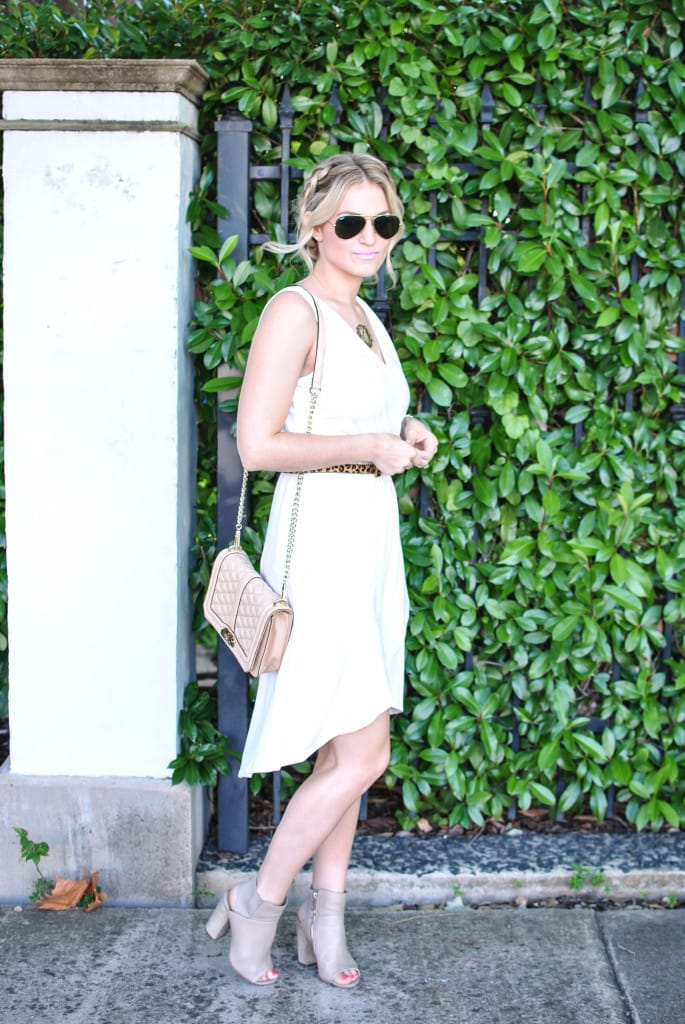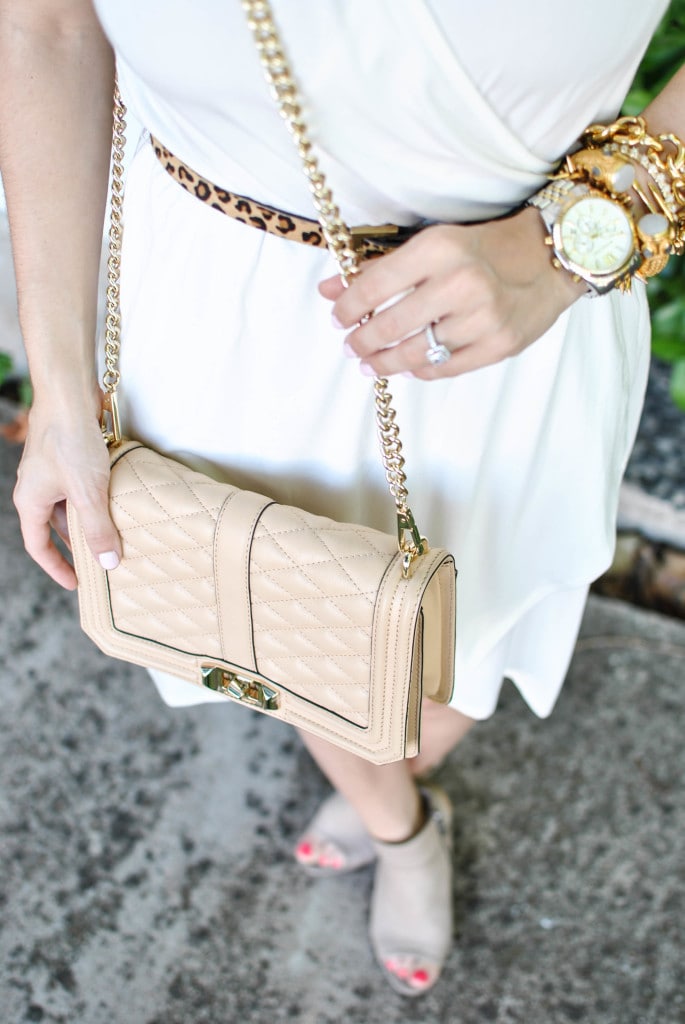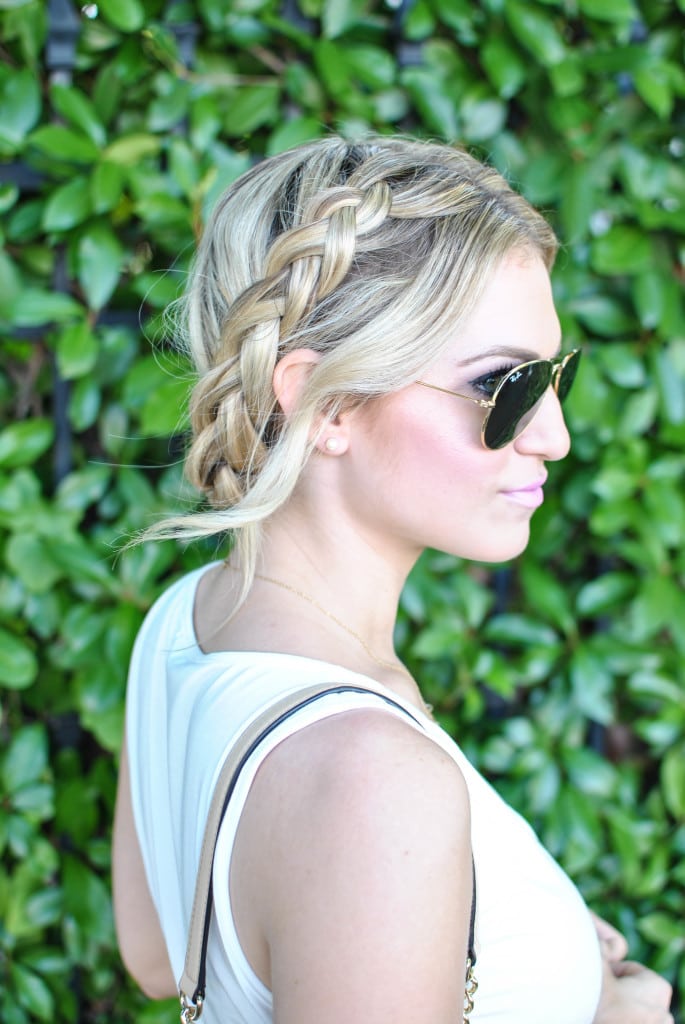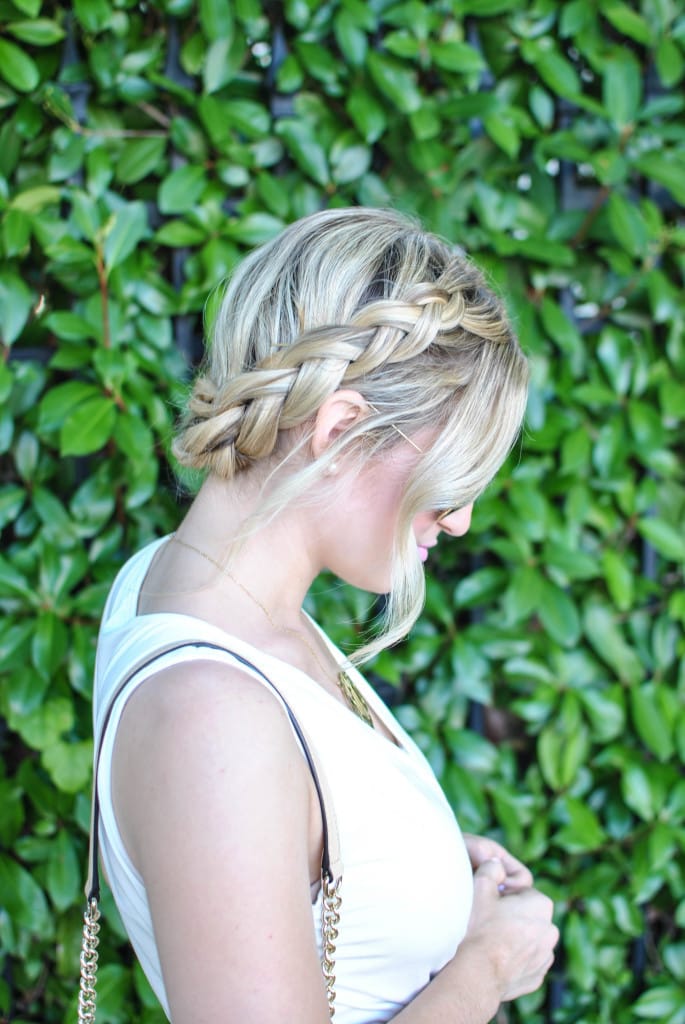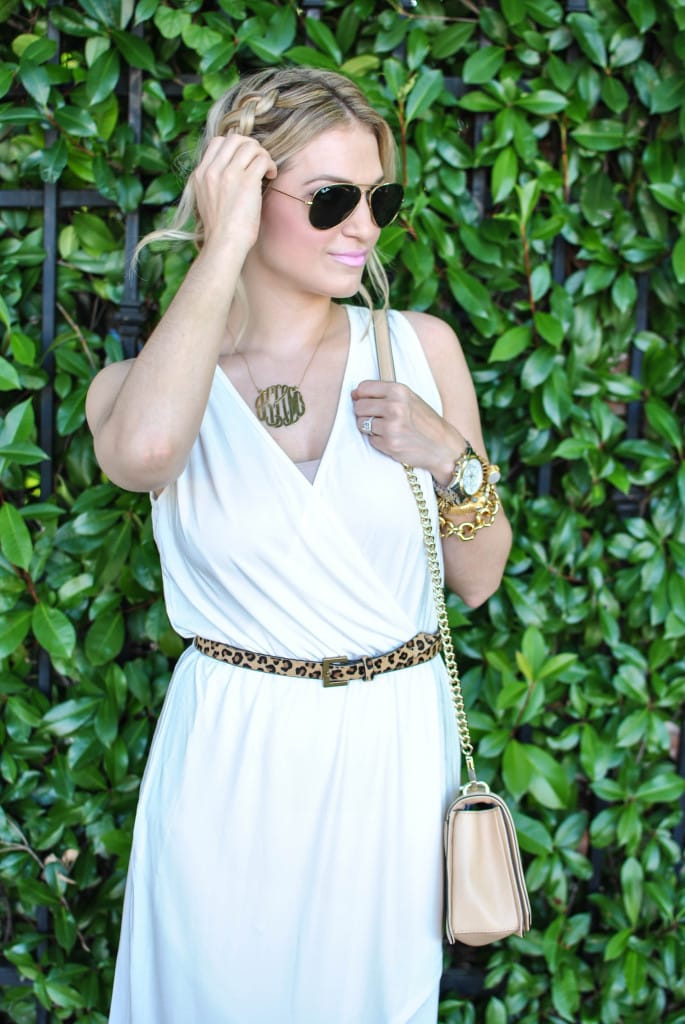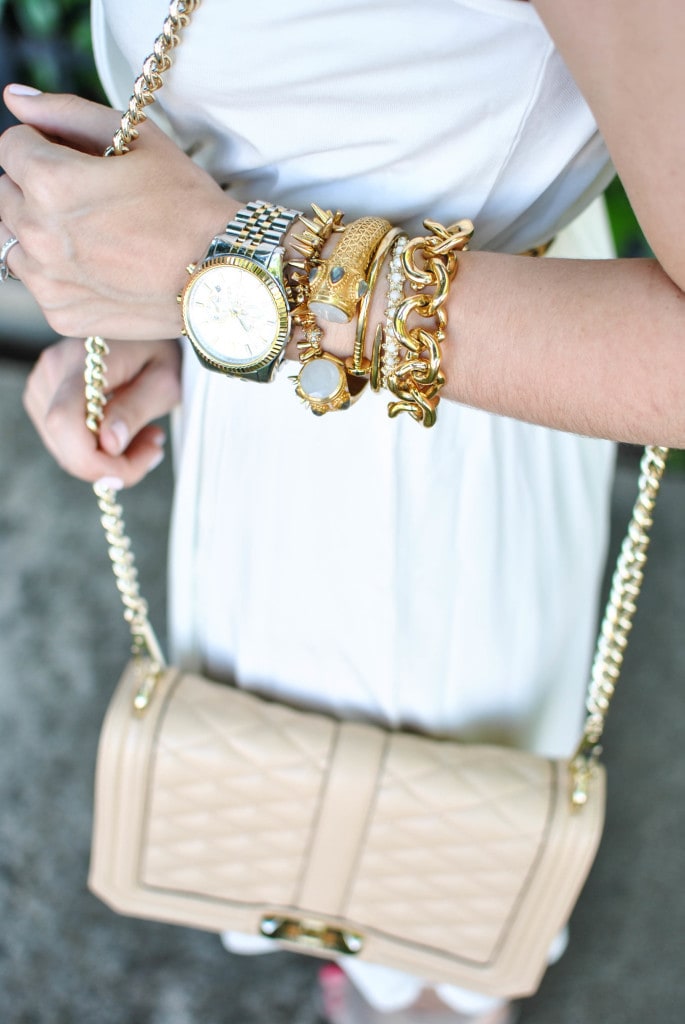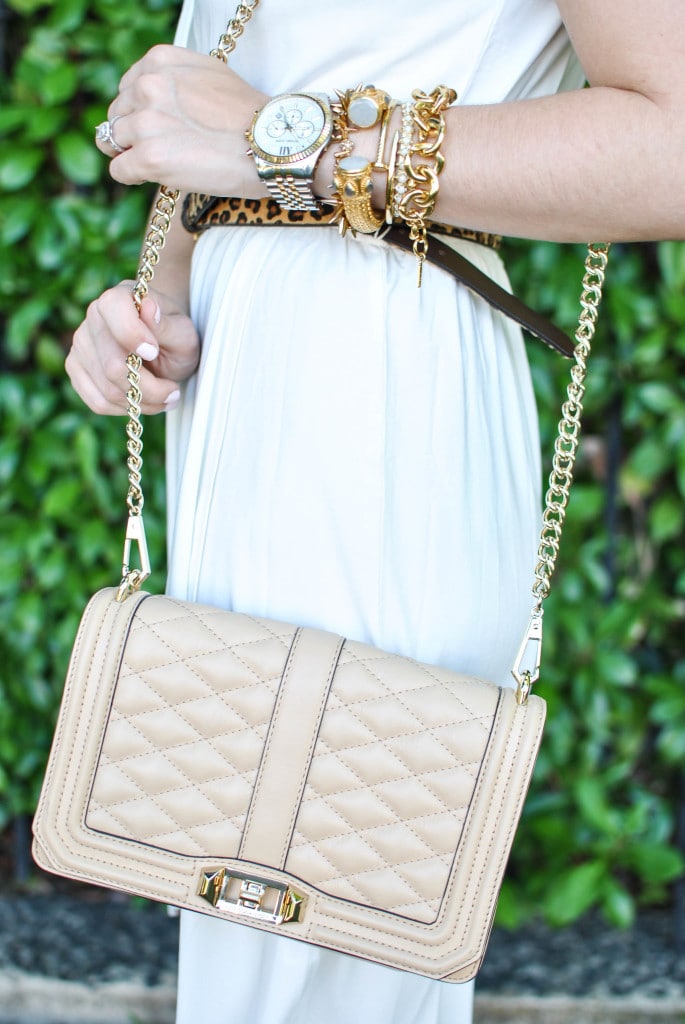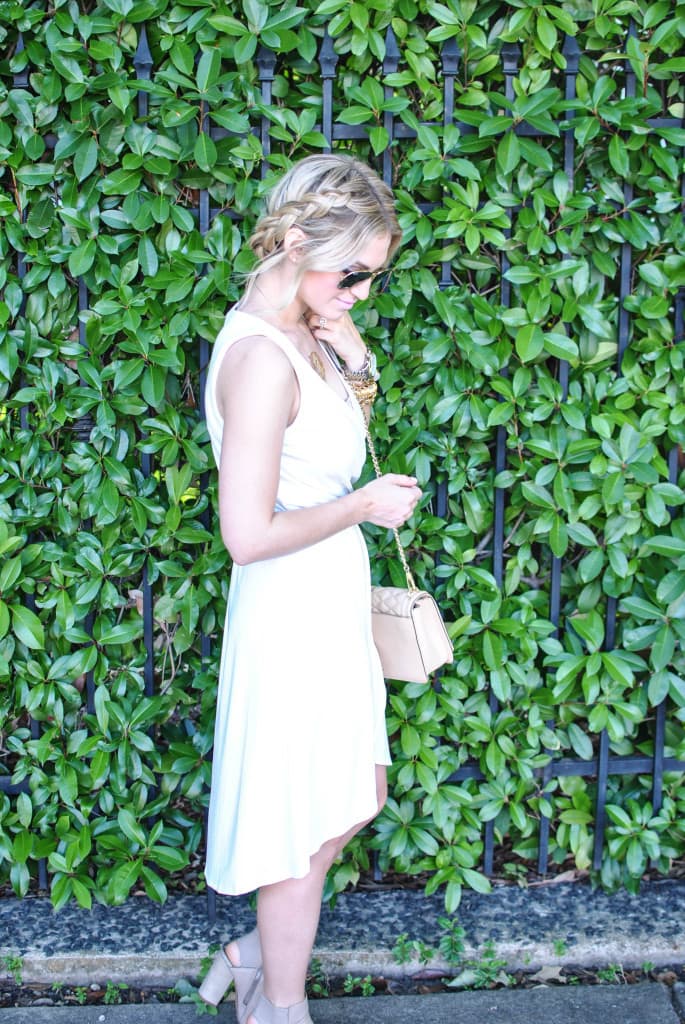 ---
Outfit Details:
Dress: Nordstrom, Similar All Sizes Available | Shoes: Nordstrom, Similar, Similar, Similar, Similar | Bag: Rebecca Minkoff | Necklace: Similar [get size 3XL] | Sunglasses: Nordstrom | Bracelets: Julie Vos, [c/o] Wanderlust, Kendra Scott, [c/o] Baublebar, Stella & Dot | Watch: Michael Kors | Belt: Similar | Lipstick: YSL [#7]
---
Our mothers instill values in us that we have a difficult time shaking.
Sending thank you notes.
Washing off your plate before it goes in the sink.
Taking off your makeup before you go to bed.
And if you are in the south, chances are your mother got you to dress up for Jesus.
Sometimes I would come out in the living room on Sunday mornings in my lady bug jazz pants and Princess Jasmine crop top and say I was ready for church. [I also got in trouble for wearing that under my clothes in Kindergarten one time. Sorry, mom. I liked crop tops. Still upset I don't know where that is….she probably burned it.]
My mother would kindly drag my rear end back into my bedroom and tell me that, "If you can't dress up for Jesus you shouldn't ever dress up for anything else. You're wearing a dress and a matching bow."
Looking back I crack up at all those Sunday mornings, but I swear, my mother put the fear of God in me. Church is casual now! You can totally wear jeans. I mean honestly, I'm sure you could somehow pull off the lady bug jazz pants. But I still have 1993 stuck in my brain and every time I get ready for church I think, "Ehhh, better iron that dress. Mom would be liiiiiiiivid."
It seriously is so funny, and so now I always find myself justifying dress purchases because I need them for church! [Maybe this is just my coping mechanism for shopping? But let's just go with I'm scarred from a young age…]
All that to say, I picked this dress up for church [and a bridal shower!] a few weeks ago! I loved that it was a jersey wrap dress [cool in the summer] and was a little bit longer. I wore my braids for #noheatinJuly and added a leopard belt.
I think this dress would be perfect for traveling, too! Airplanes are always so tricky. I feel like such a bum if I just wear leggings and a tee [I envy all you college girls who pull it off so well!] but I always take a nap on planes so I like to be comfortable, too. This dress is super hard to wrinkle and I even took my Sunday nap in it and went to dinner after! It's an easy basic that can be added into a million different occasions.
And, I'm pretty sure Jesus loves the dress too! 😉
Also, if you aren't a Nordstrom card holder, today is your day, girlfriend! Today is your day! The Anniversary Sale has opened up access for all users! Here are my previous posts you can shop from:
And below I've gathered everything I've got/am wanting from the sale for you!
I hope you have a wonderful weekend!