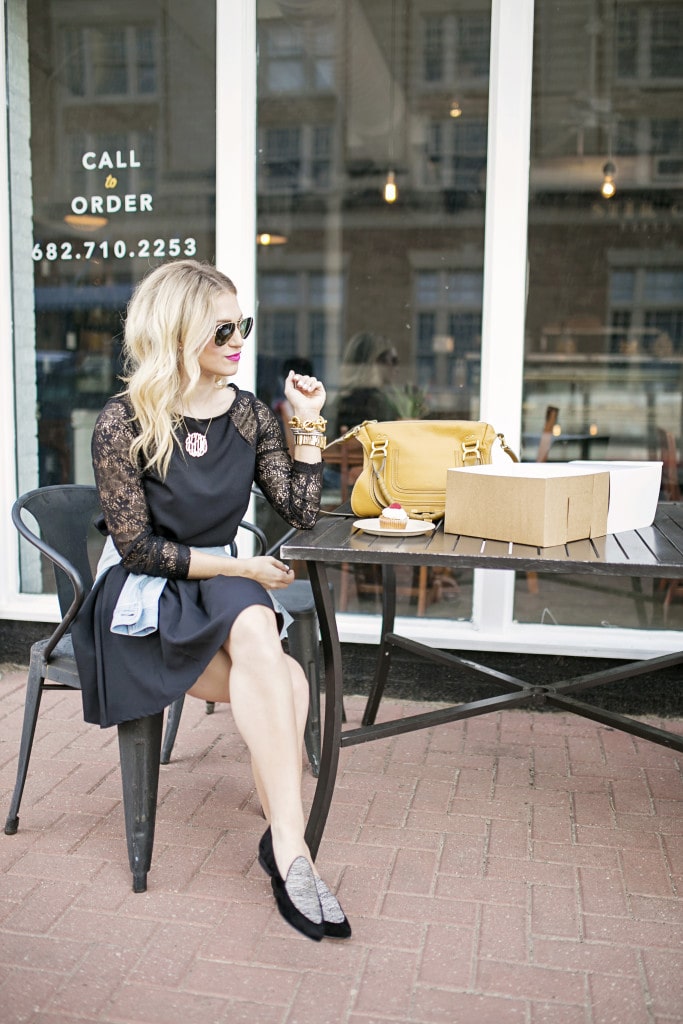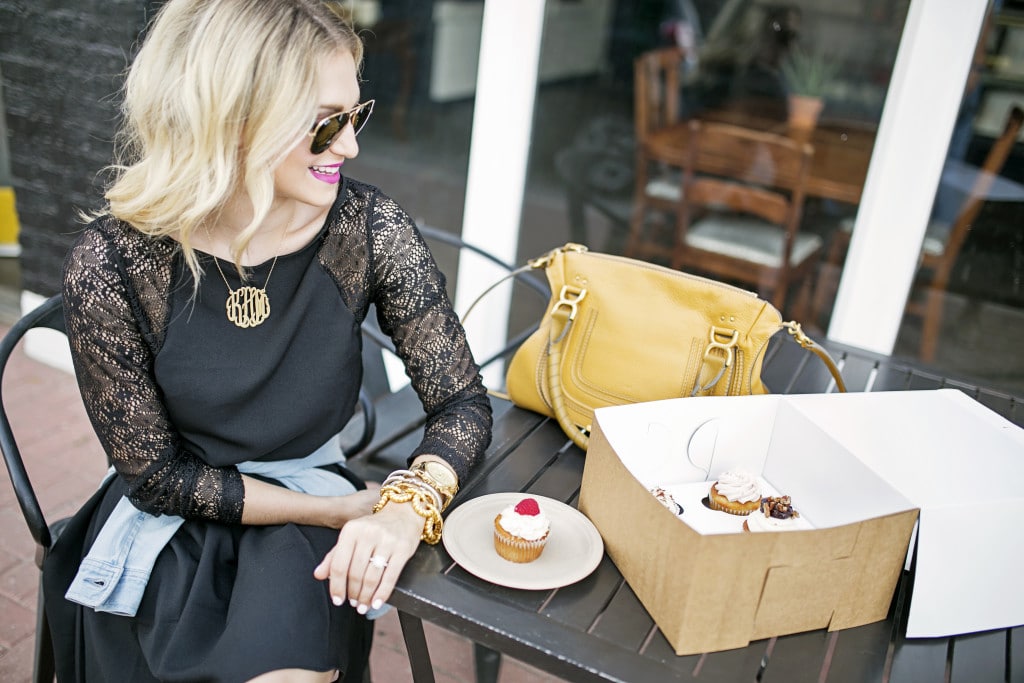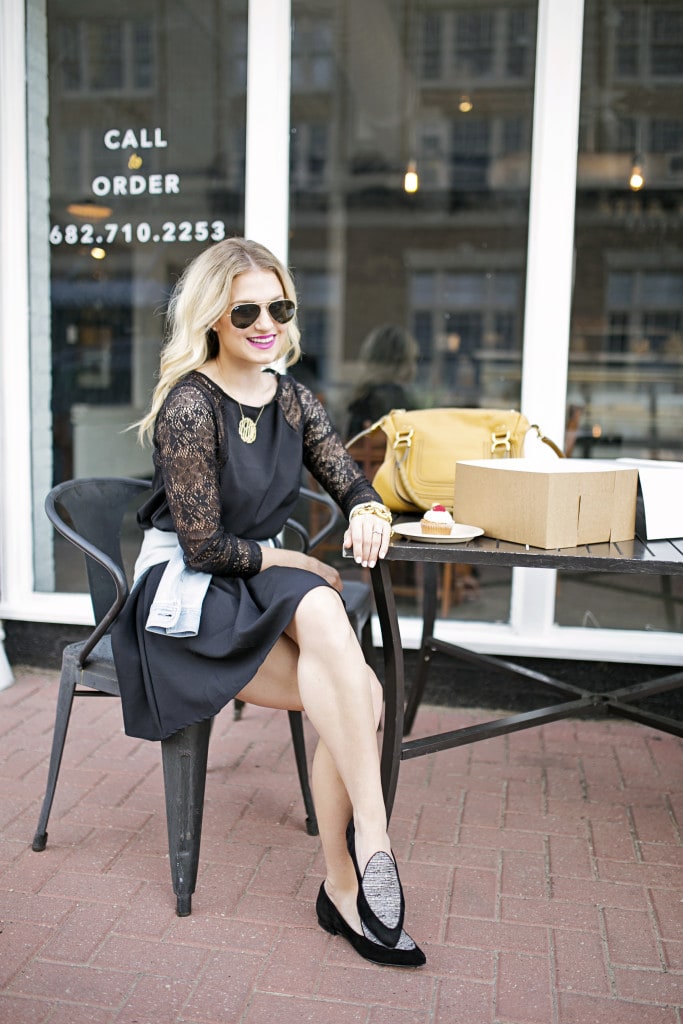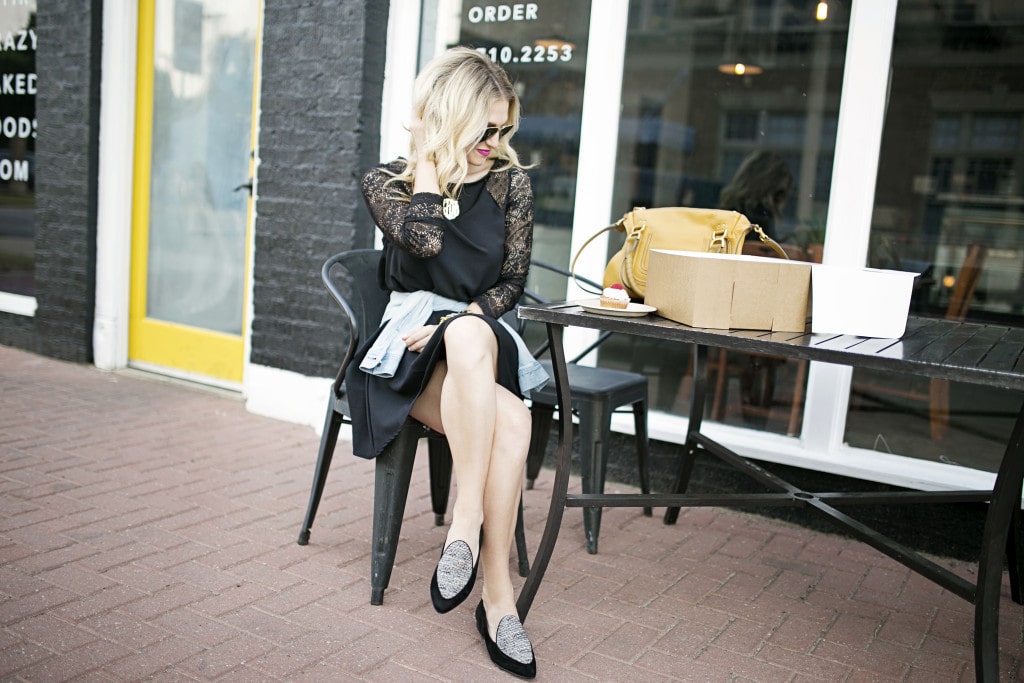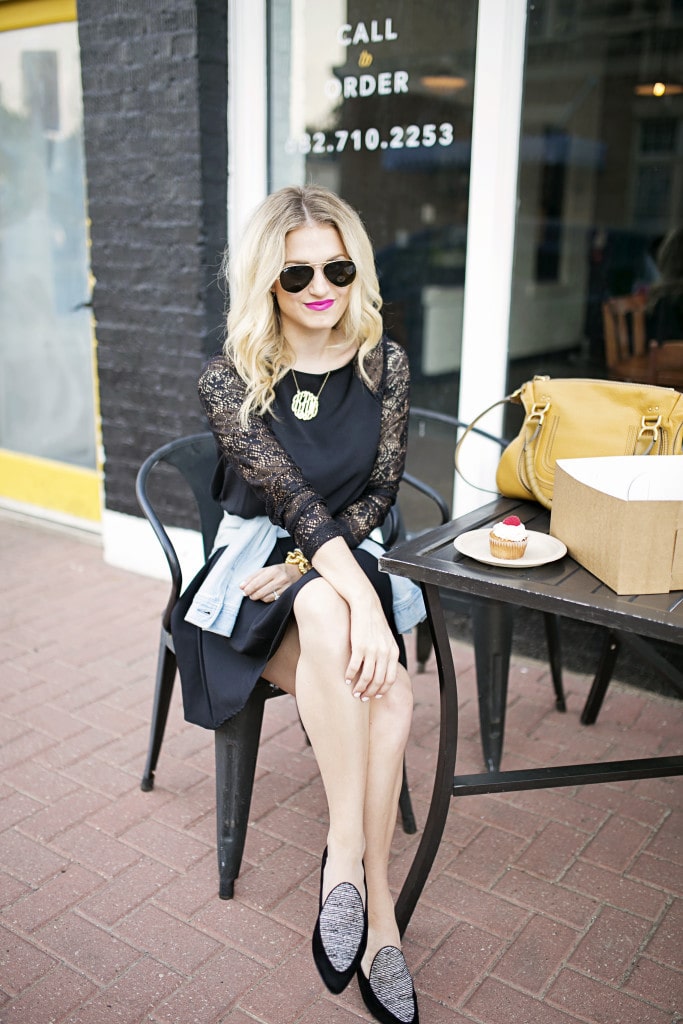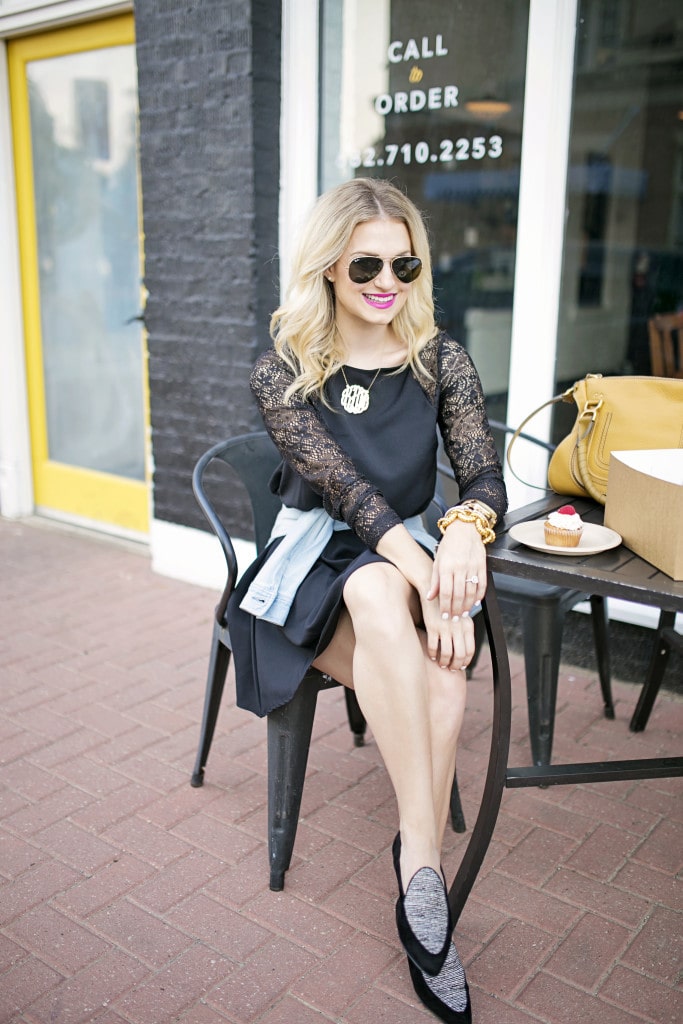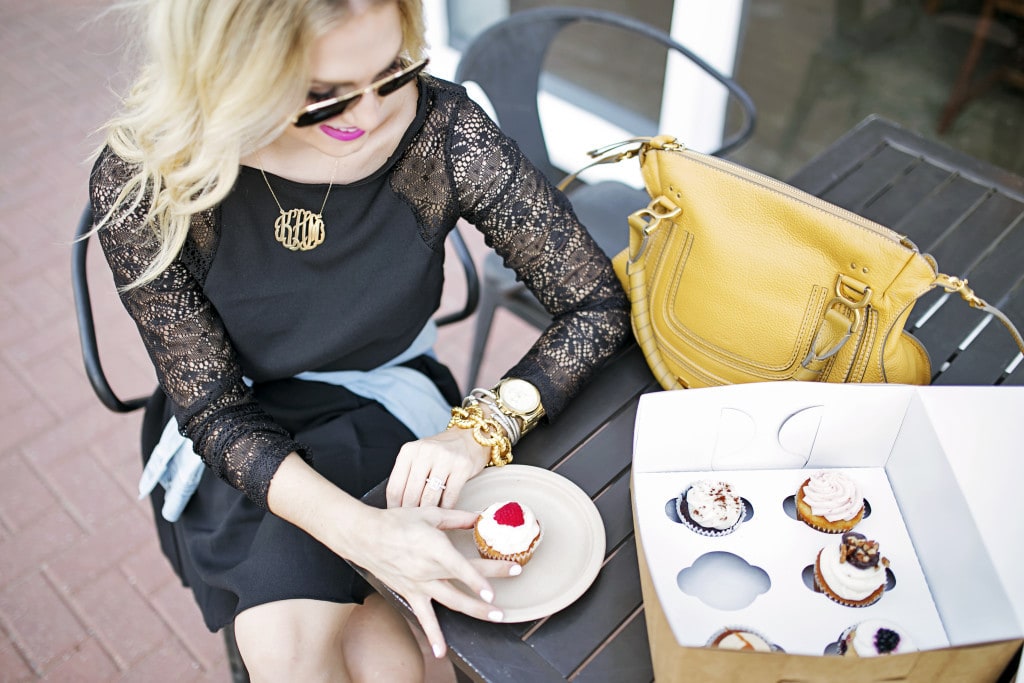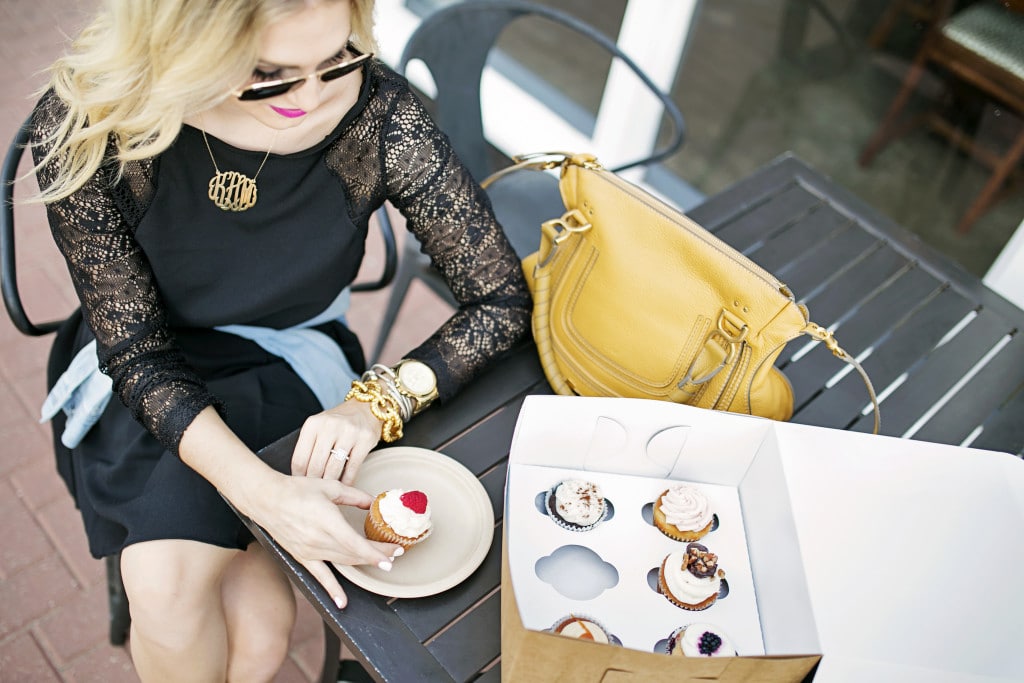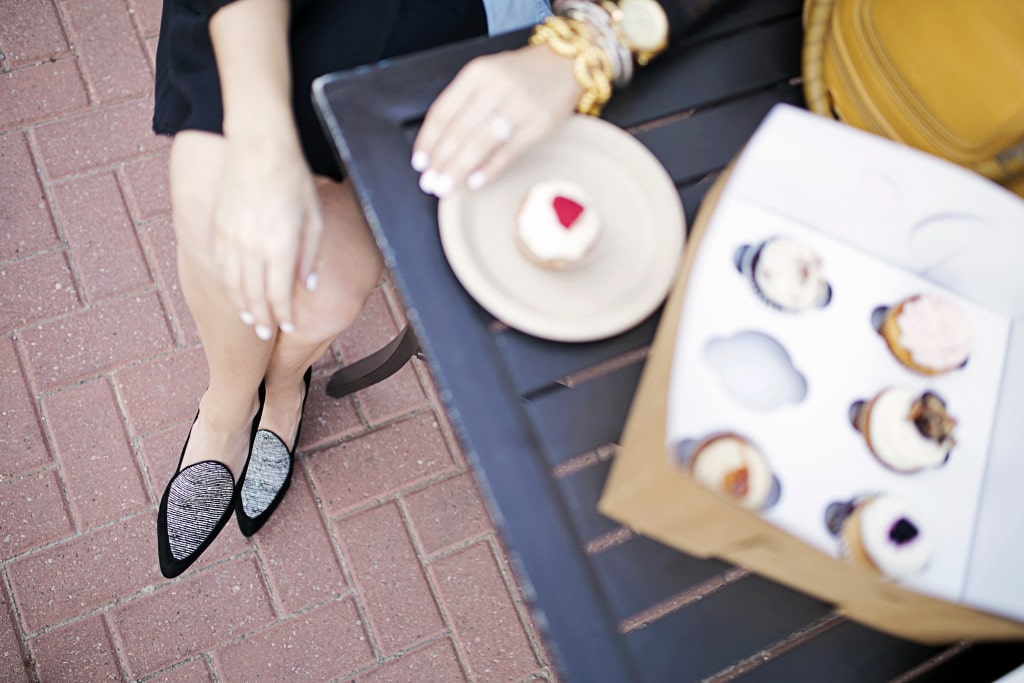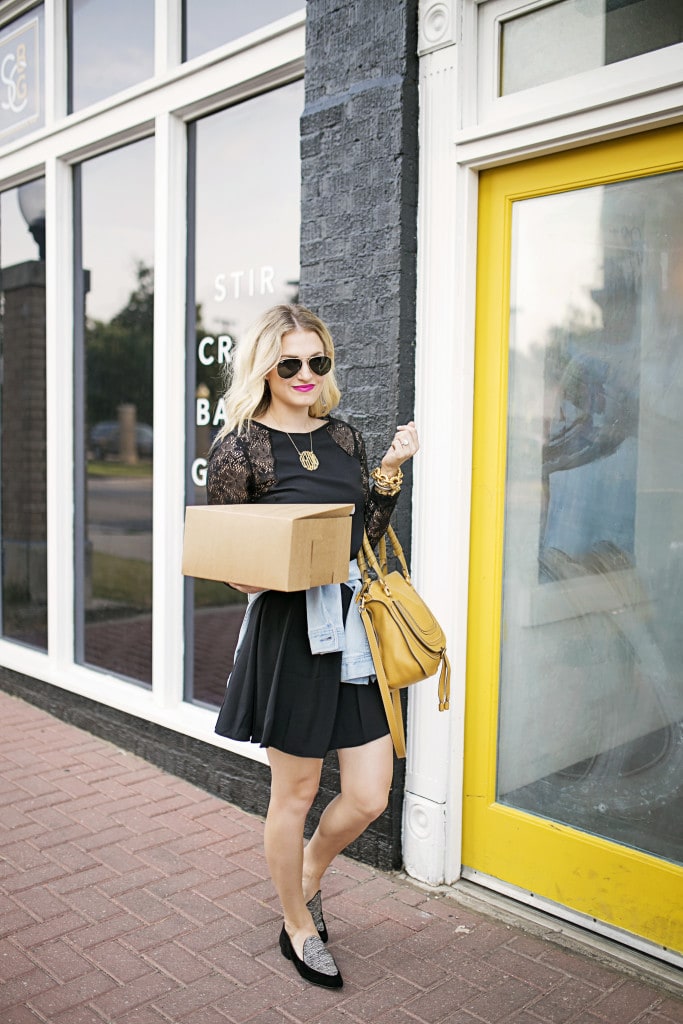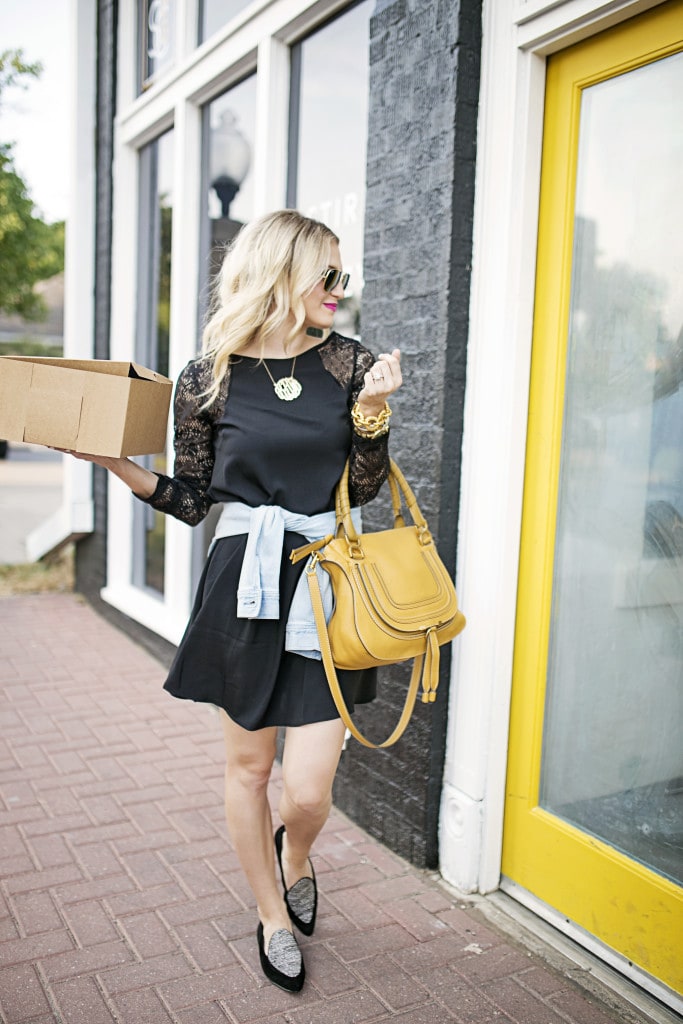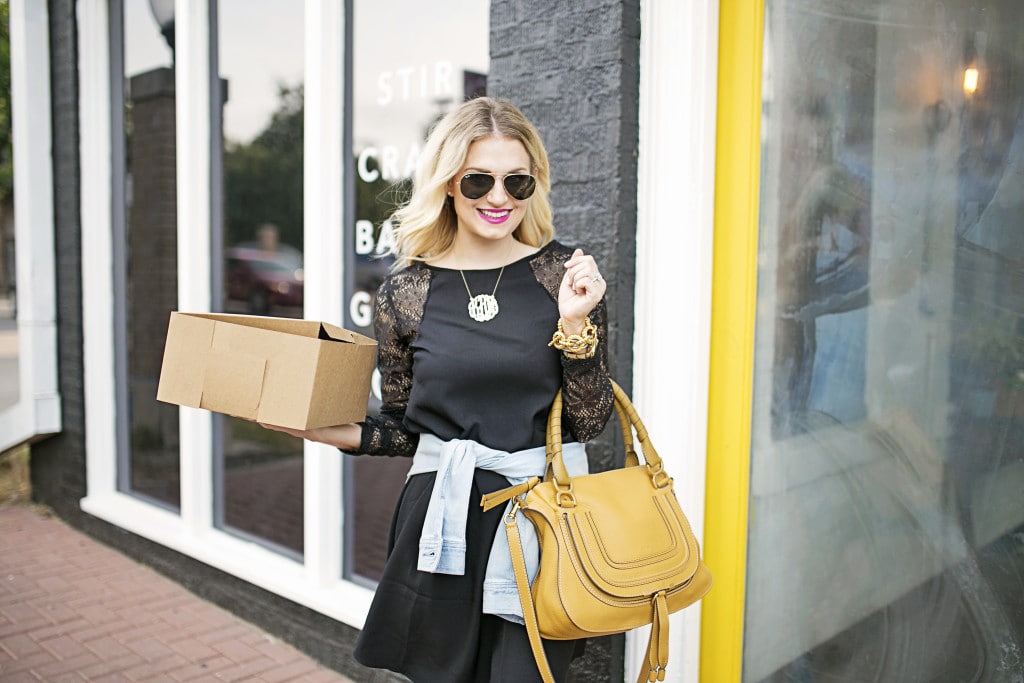 Dress: [c/o] Choies | Flats: Nordstrom | Bag: Chloe, Similar | Monogram: Identical [get size 3 XL] | Lipstick: [c/o] Laura Mercier [Crushed Berry] | Sunglasses: Nordstrom | Bracelet: [c/o] Julie Voss | Cable Bracelets: David Yurman | Watch: Michael Kors | Earrings: Nordstrom | Jean Jacket: Similar
Photography by: Angie Garcia
---
Hey girl, hey! If you follow me on snapchat [username: KateyMcFarlan], you know that for the past few weeks I've been on a declutter kick.
Who am I kidding? I've been decluttering since middle school, but you get what I'm saying. 
I'm a maximist that wants to be a minimalist deep down or vice versa. Who knows. But somehow I'm always accumulating [I like pretty things. Oops.] and always purging. And yet I LOVE to give gifts. Tell me it's someones birthday and I'm running to Target to round up the cutest birthday card and wrapping paper because chances are I bought their gift three months ago. I get so excited to make something perfect for someone and yet I know I'm contributing to their clutter. haha. So I've been trying to make a more conscientious effort to give Paul and my family gifts that can be used as opposed to looked at.
Enter, baked goods.
I love a Saturday morning donut run for my fiancé or finding gluten free goodies for my mom, and I wore this dress with the easiest fall flats the other day doing just that. And when I say these flats are easy, I mean these might be the most comfortable flats I've ever worn. I could marathon Disney World six times over and I'd still feel comfortable.
What are your favorite gifts to give?!