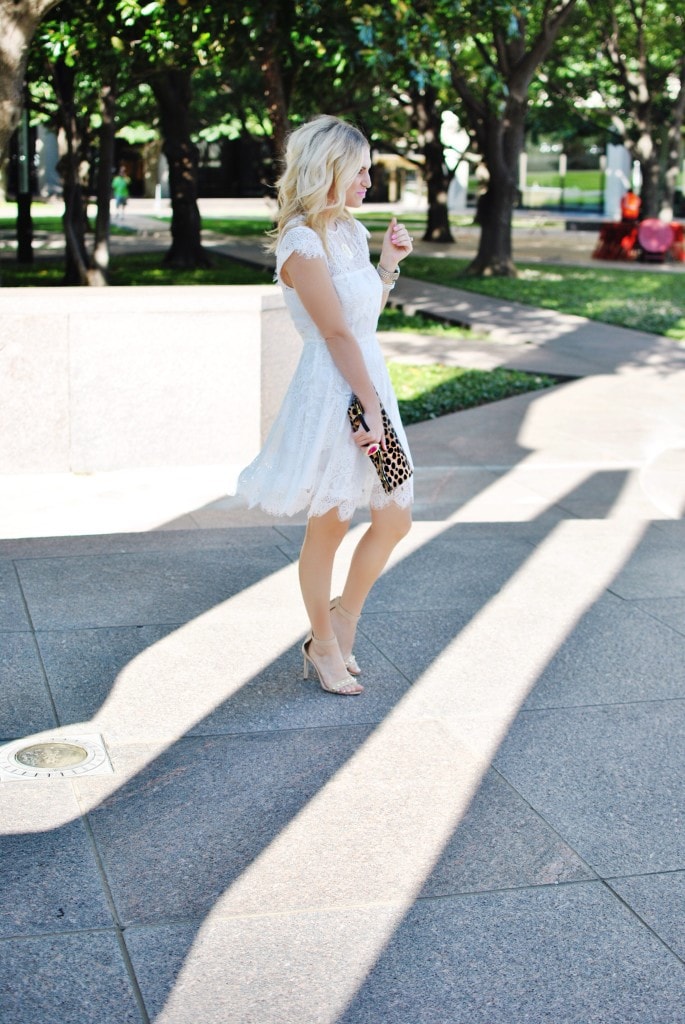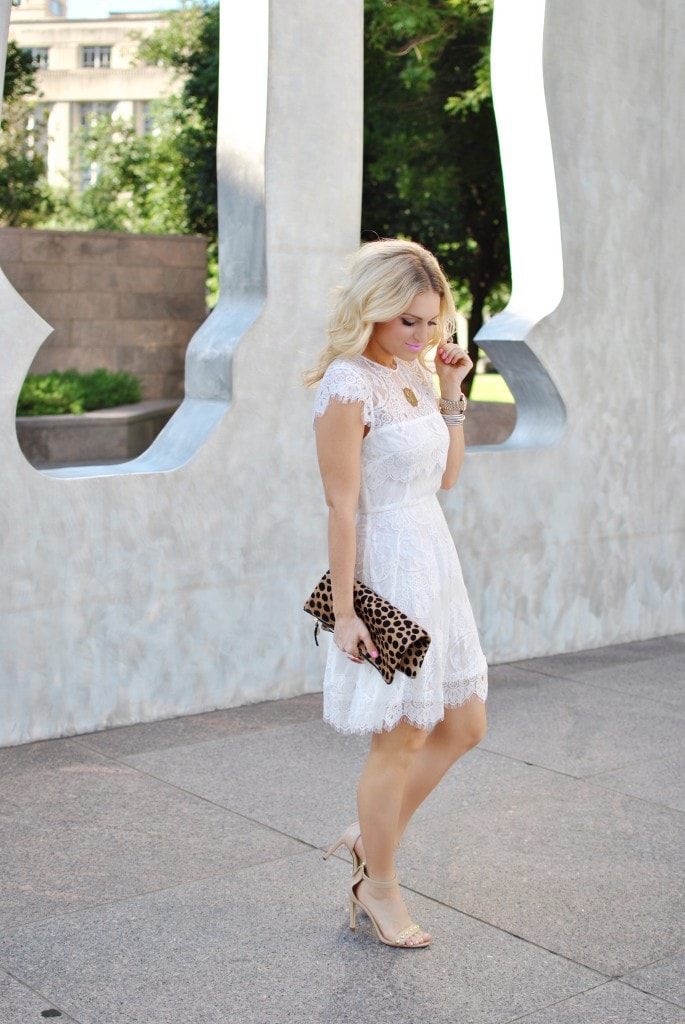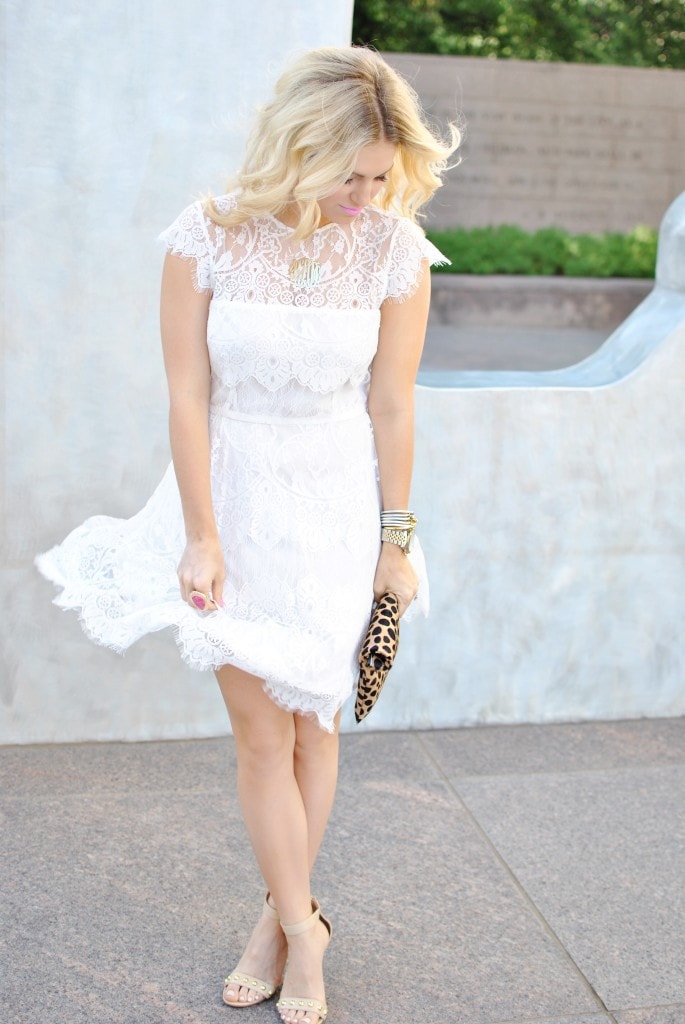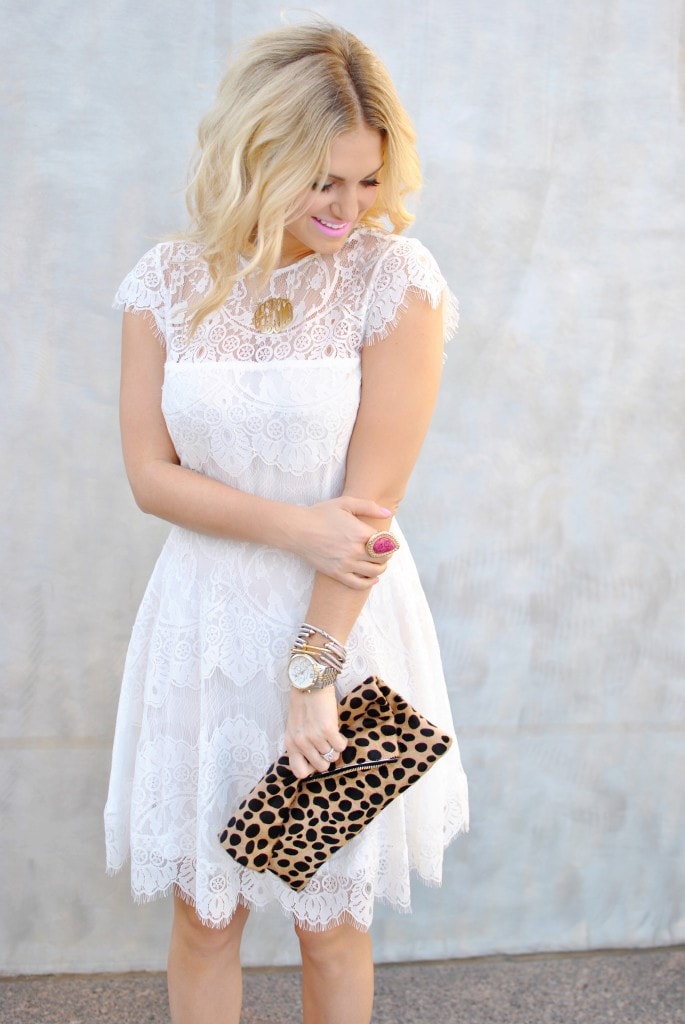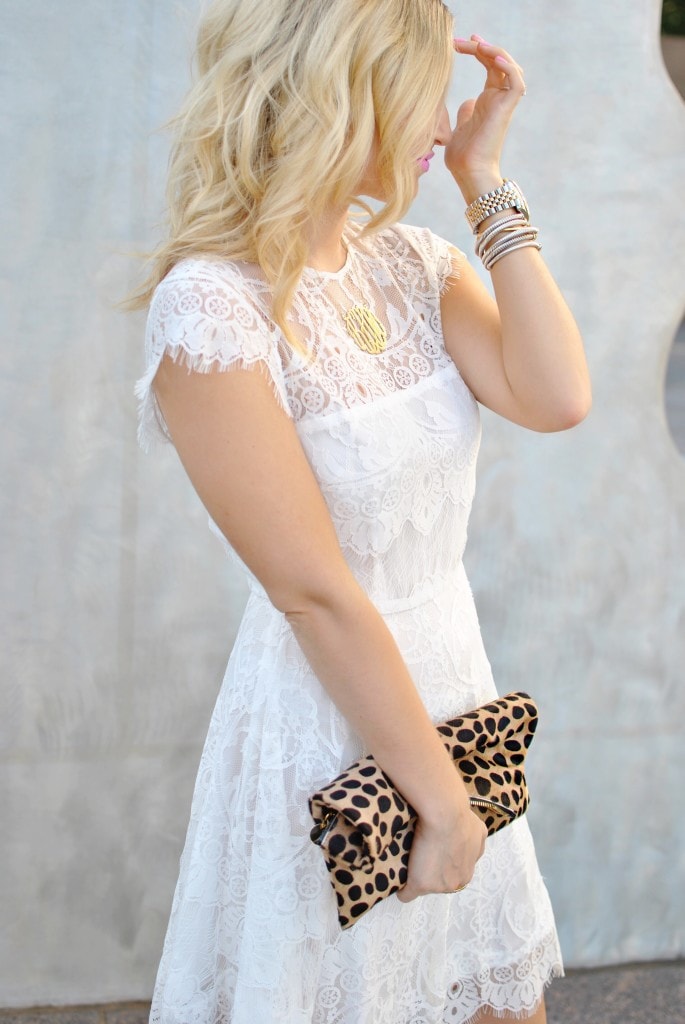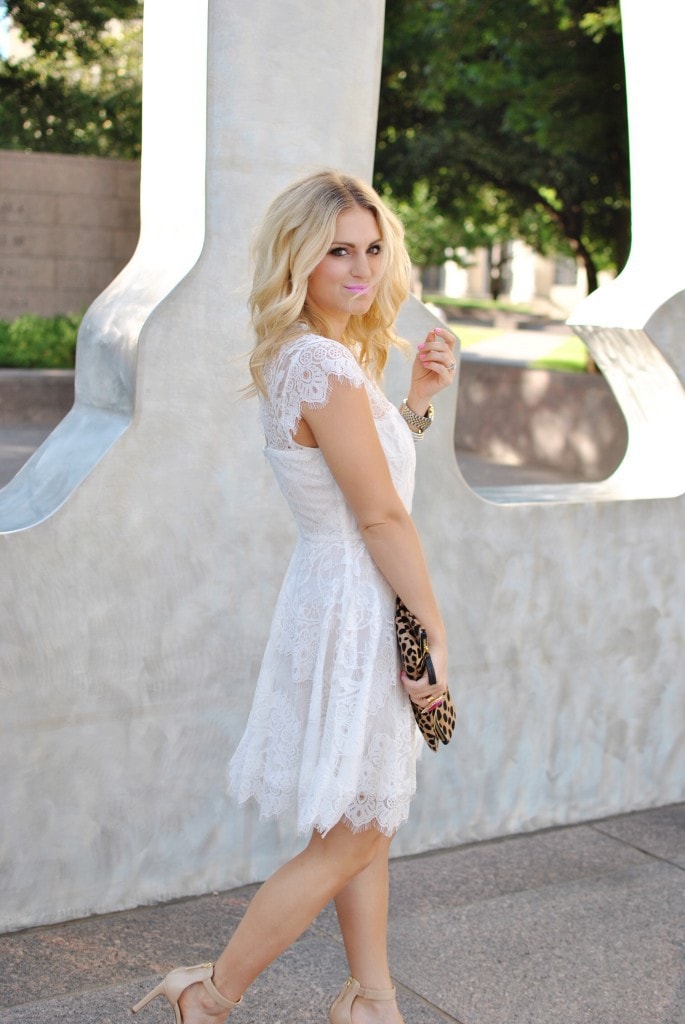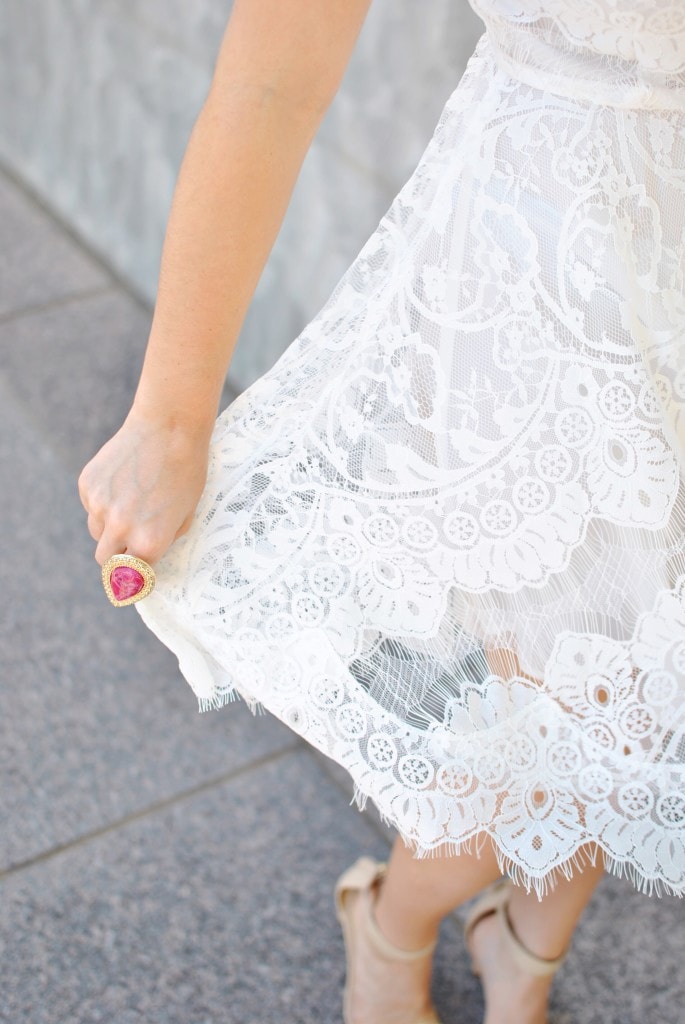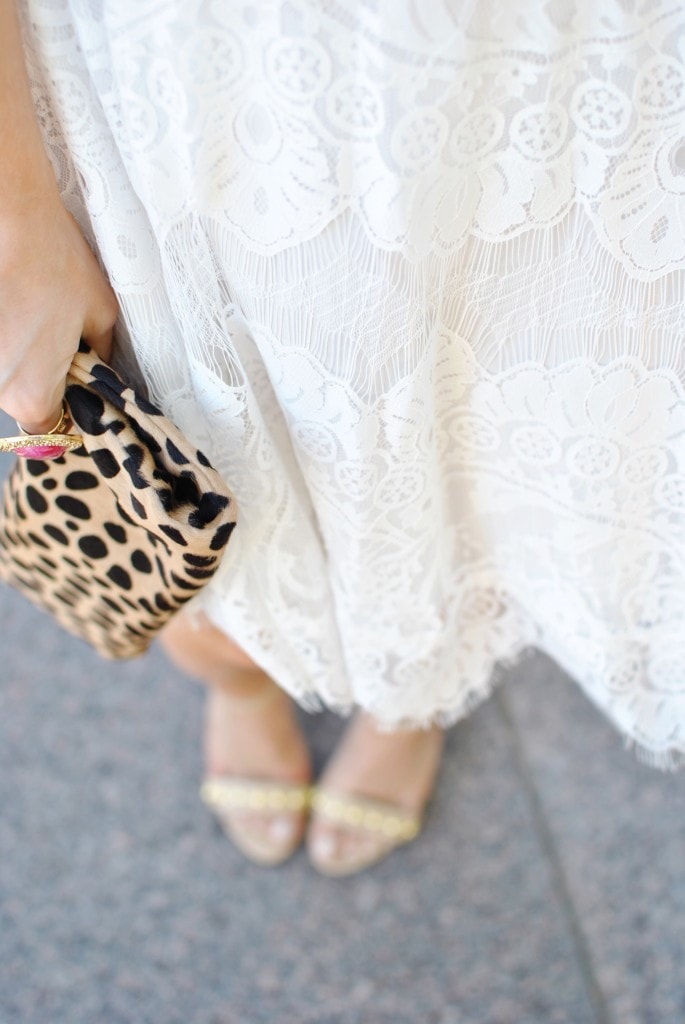 ---
Dress: Nordstrom | Shoes: Saks off 5th | Ring: [c/o] Samantha Wills | Watch: Nordstrom | Bracelets: David Yurman | Clutch: Shopbop | Necklace: Similar [get it in 3 XL to have my size!] | Lipstick: Nordstrom [#7]
---
Please go ahead and accept my apology that this post is a big of a ramble!
Good things come to those who wait. Or in my case, you CAN find the dress you need in under a week. I don't recommend it, but you can! 😉
My first bridal shower is this weekend and of course I waited until last week to find something and ended up spending an entire morning going through websites trying to find a little white dress. I didn't want to spend $300 [which is what all the dresses I was finding were] on a shower dress, because I knew I'd need to stock up on lots! I was super skeptical about ordering this because I was convinced the sizing would be all wrong, but it ended up working out perfectly! This dress fits exactly true to size and it comes in so many colors for you to choose from-black is next on my list!
I love that it is fitted at the top, with little lace details on the shoulders, but loose enough to be ladylike! [So many dresses looked like you were going to the club with Rihanna and not a party!] So if you are on the hunt for a last minute dress, this one fits the bill from showers to a birthday night out! I have a feeling the "Jade" shade would be stunning on a girl with brunette locks!
I also found another pink, I'm in love with. And go figure. It's YSL. Shade 7 has been on my lips 24/7 the past two weeks, so if you are as obsessed with baby pink lips as I am, this is the one I'm wearing here.
And on to another obsession. Y'all also know I'm a huge fan of flash sales. I practically furnished my entire home through One Kings Lane  and recently I found a fashion one, called Daily Vice. They upload new sales each day and each deal only lasts 24 hours, so you have to act fast. I'm sharing some rings from the site on my instagram today and have the link in my bio to download the app! If you love addicting sites to scroll through with sales, this is definitely another one to add to your list! You can get the app here! I got to curate some rings, because with this bridal business I'm all about my fingers, lately! 😉 The more rings the better! Here is a peek at what I am featuring, and it's honestly a steal!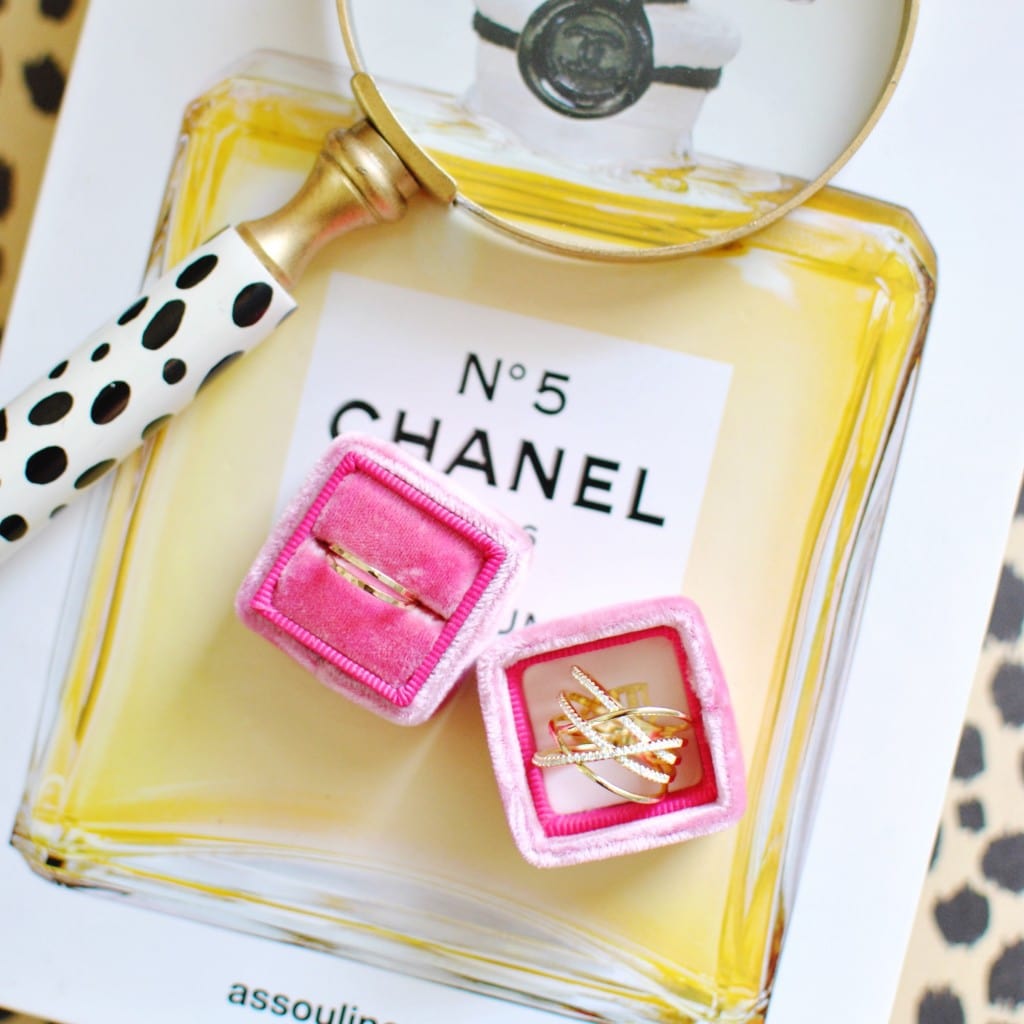 Be sure to download the app to shop these!
I hope your week is flying by for you! Thank you so much for stopping by!