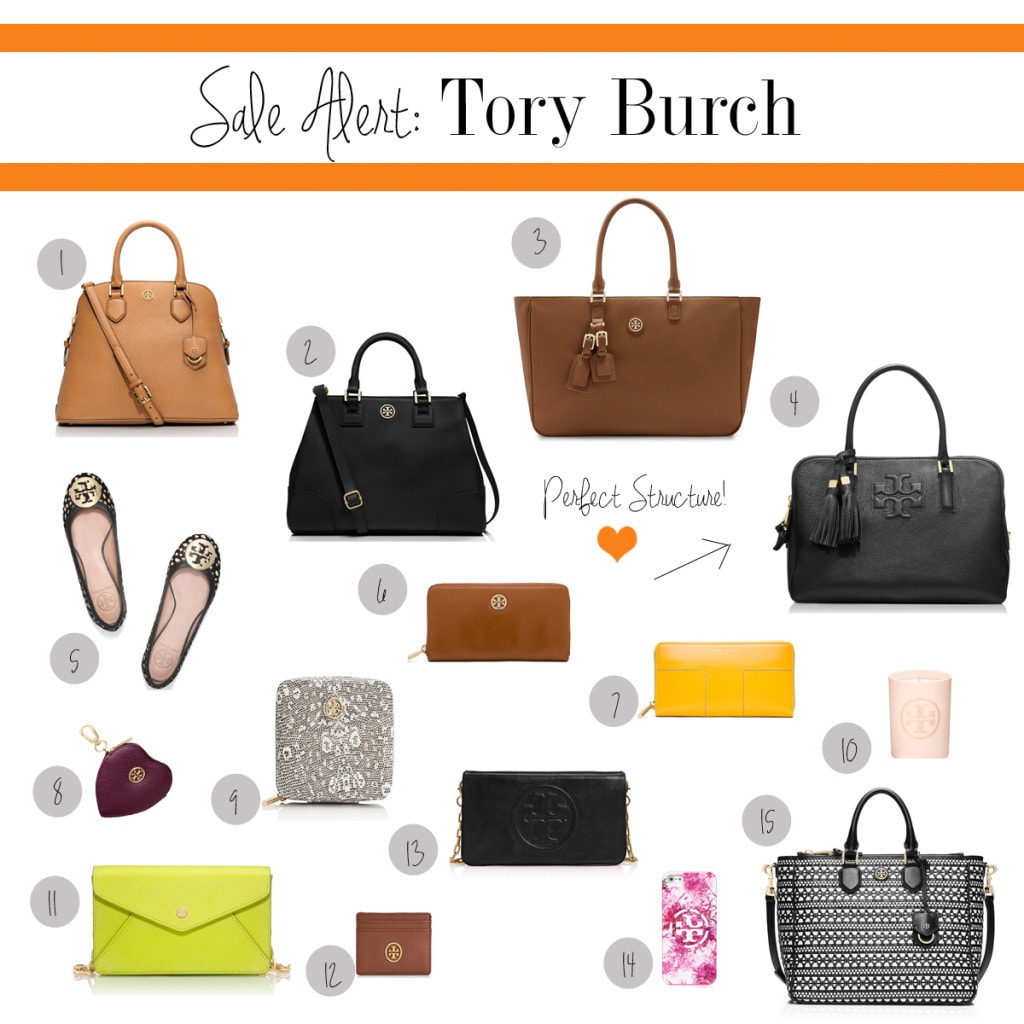 1/ 2/ 3/ 4/ 5/ 6/ 7/ 8/ 9/ 10/ 11/ 12/ 13/ 14/ 15
Before I buy a bag [or really any investment piece] I research the heck out of it. I google. I search blogs. I creep on Instagram. I think I have to know every last detail about the piece before it can come to my doorstep.
Needless to say, I get picky and flake out. A bag will sit in my cart online for days and then I'll just see a review I don't like and forget all about it. But one brand I don't do that with is Tory Burch. I know everyone has her [which would normally cause me to steer away] but it isn't because she is trendy, it is because she has classic quality. My Tory Burch bags hold up for ages and no matter how many Diet Coke spills they endure they still look just as flawless as the day I opened it.
However, I know her pieces can still be pricey! It isn't a designer that makes your stomach churn as you realize that is your rent on a bag, but it is enough to make you think, "Should I do it?" Because of that, I love to share when she has sales. With each survey/focus group I do y'all continually tell me she is one of your favorite designers and that makes me happy because it means we are all still twins at heart! haha.
Right now her private sale is going on [you can get pieces up to 70% off! #praisegodfromwhomallblessingsflow]  and while it is going on until Friday, these bad boys sell out by the first day almost. So right when I saw I had to get this post up!
You can access the Private Sale here and you will enter your e-mail. If that doesn't work feel free to enter mine because it will get access: kateymcfarlan@gmail.com
I pulled the pieces I have/love/think you will get the most use out of!
Have a great rest of your Monday and I hope this brightened up the rest of your work day!