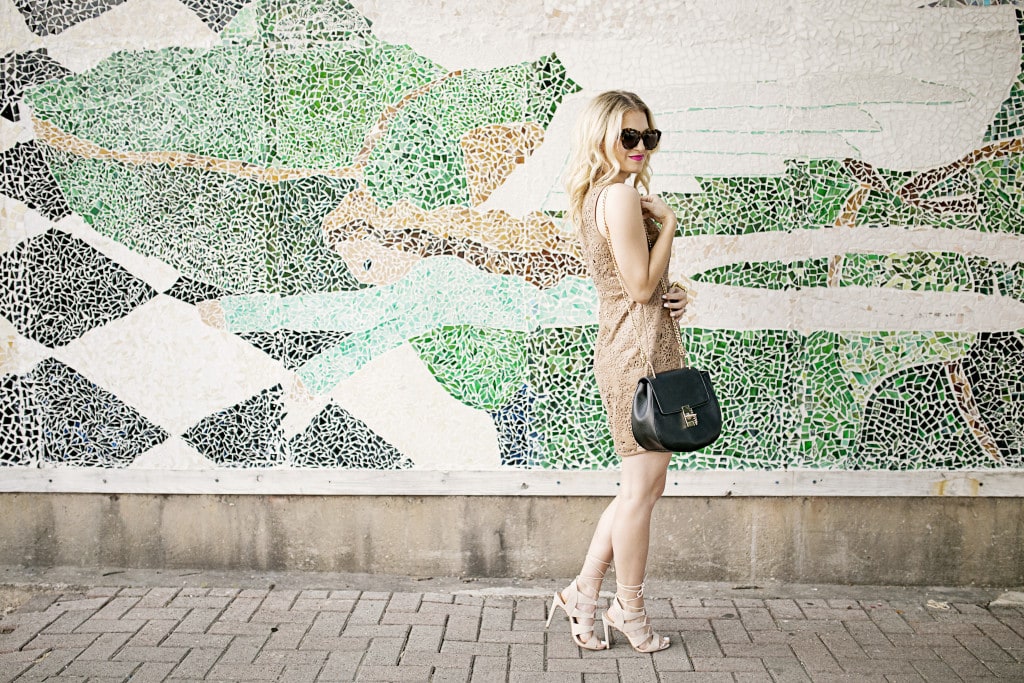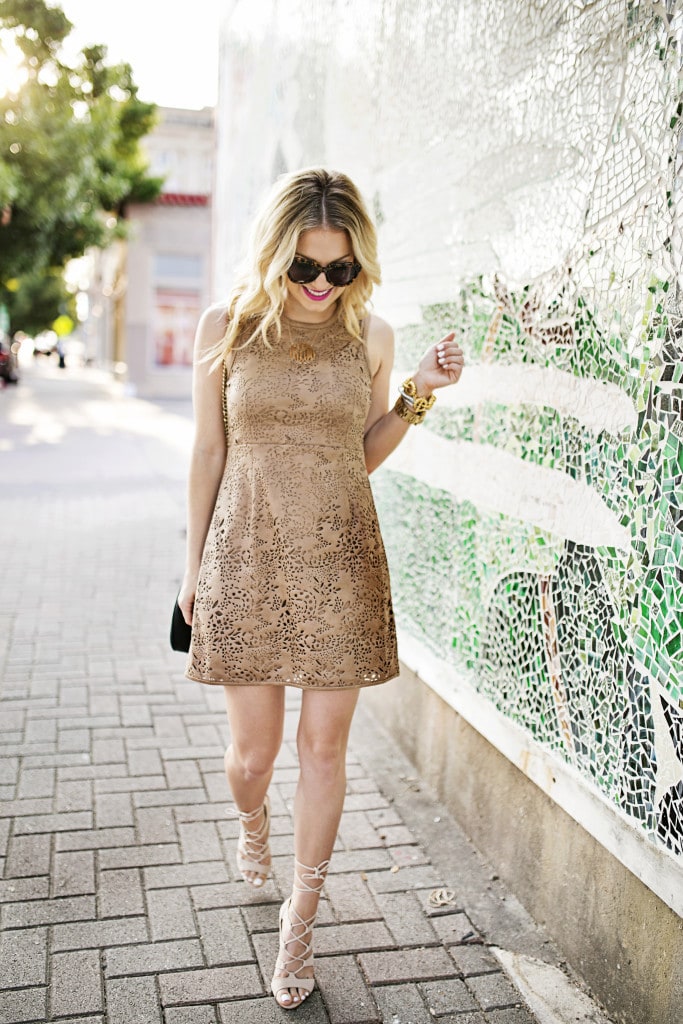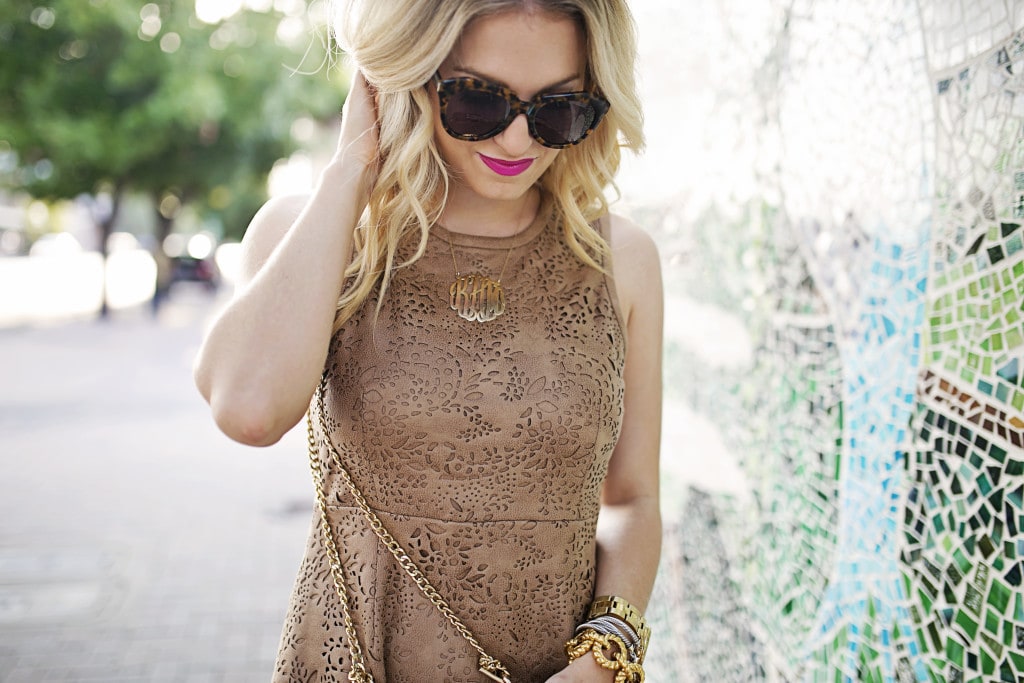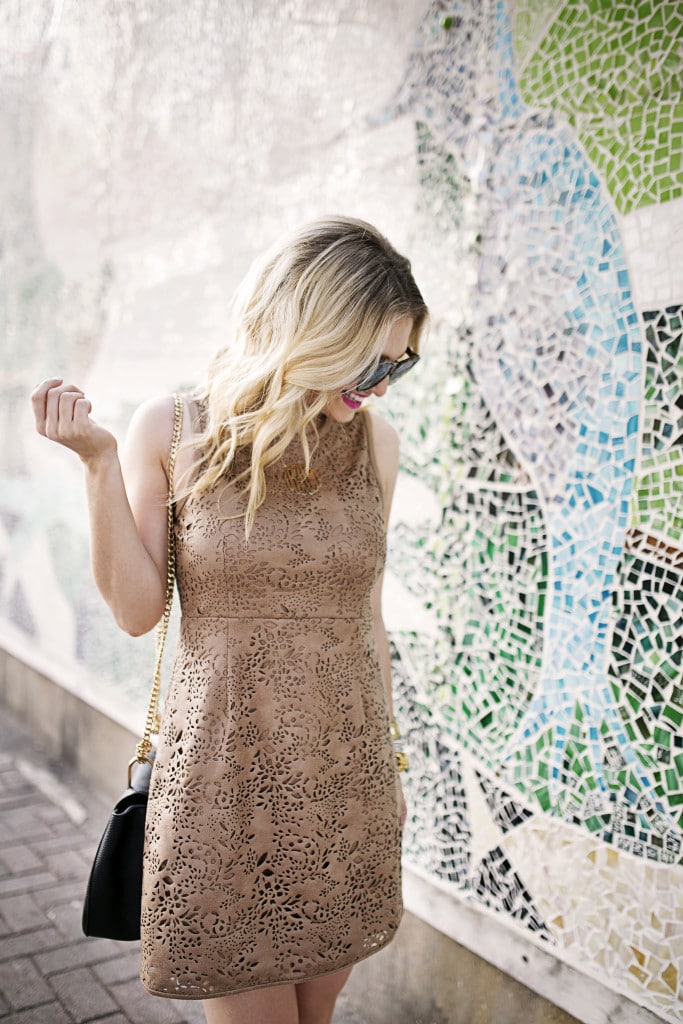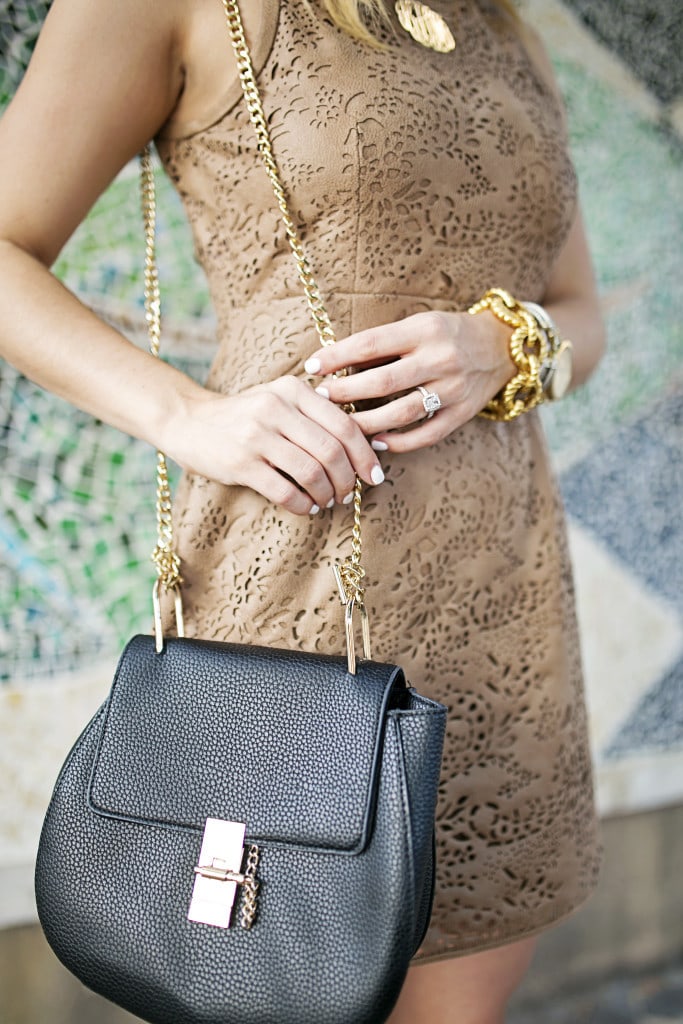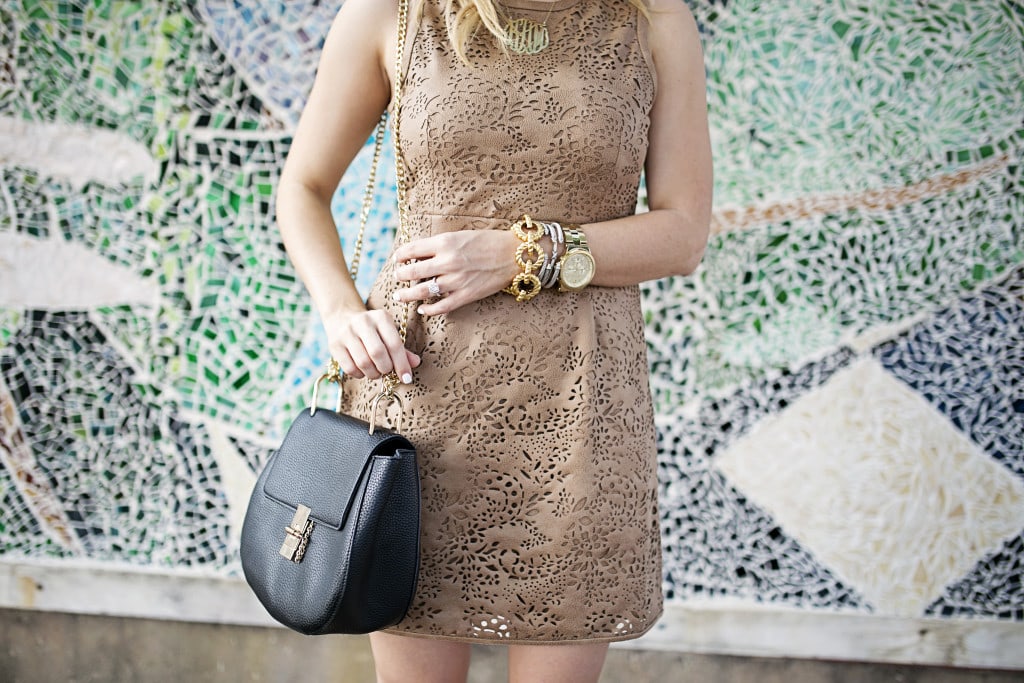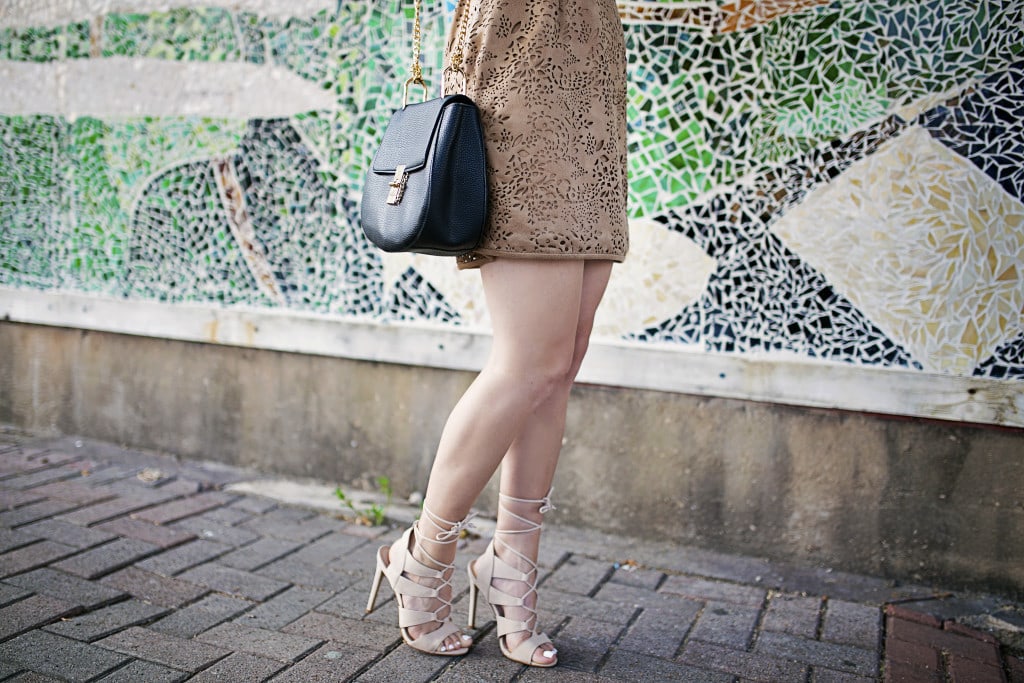 Dress: [c/o] Shop September | Shoes: Steve Madden | Bag: Similar, Similar | Bracelet: [c/o] Julie Voss | Cable Bracelets: David Yurman | Watch: Michael Kors | Necklace: Identical [get size 3XL on 18 " chain] | Sunglasses: Karen Walker | Lipstick: [c/o] Laura Mercier [shade: Crushed Berry]
Photography by: Angie Garcia
---
With the start of September comes a new wardrobe. My mother always told me, "Dress for the season, not the temperature." And while it may seem a bit off to wear fall clothing if your location still is hitting 90-something degrees, there are ways to incorporate seasonal dressing while remaining comfortable. I personally just try to bring more balance into whatever ensemble I have for the day. If I want to wear a neon pink tank I just don't wear white jeans, I balance it with a fall print, like camo. Just like one part edgy, one party girly think one part cool weather, one part warm weather and it will do the trick!
I've got three little secrets for dressing pre fall!
Incorporate Suede
Suede was a huge texture trend for this spring and summer, so it's really natural to keep it going throughout fall! I got this suede dress from Shop September! I've mentioned the store a lot, as it is definitely one of my favorite boutiques in Dallas. You'll go in and find pieces no other store has, so it is perfect for finding that "it dress" for the season. This one has little cut outs and a warm weather cut to it, so I don't feel awful running around in the heat! But I still feel pulled together and dressed for September. You can get the dress here!
Black Bags
Bring your black bags out of hiding if you put them away for the summer [which you totally don't have to do!]. You can start with a  cross body like this one– it still fits a ton! Or a satchel like this. This adds some warmth to your look even if you still want to rock all white!
Darker Lips 
Bring out the plums. Bring out the crushed berries. Bring out the deep pinks. I love fall lipsticks because it makes your makeup routine so easy! Tinted moisturizer, mascara and a darker lip takes 3 minutes but lasts all day. I use this lip liner from Laura Mercier in Crushed Berry and it's all I need! It's such a matter liner, but somehow gives the look of a cream-based product so it looks like a lipstick, it just doesn't smudge! 🙂
I hope this gives you some confidence to start incorporating your fall finds into your look each day! Happy September!