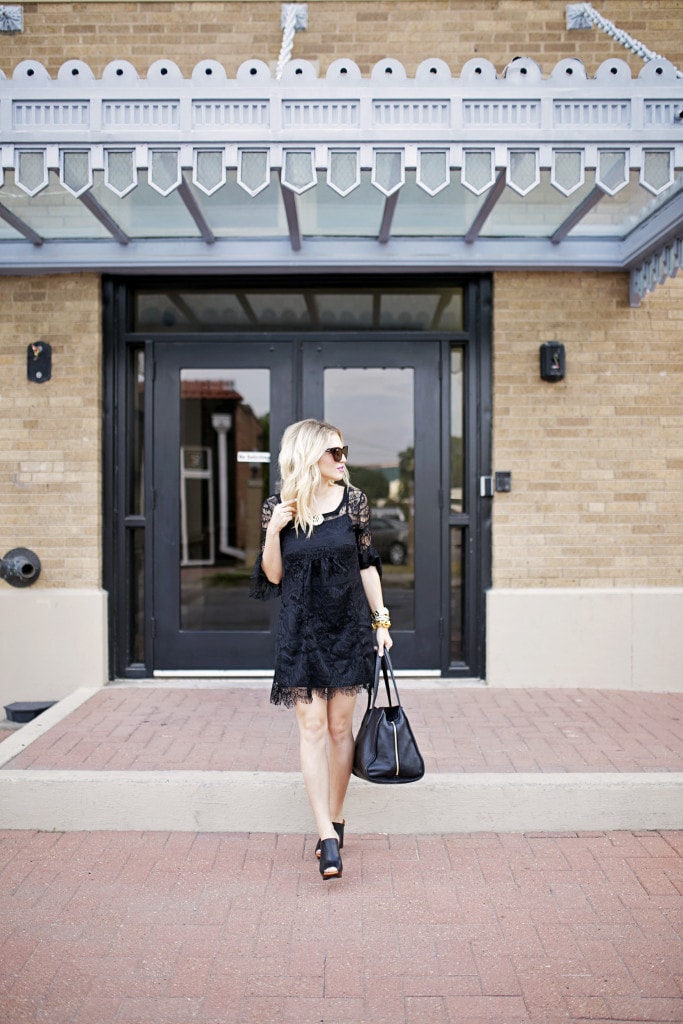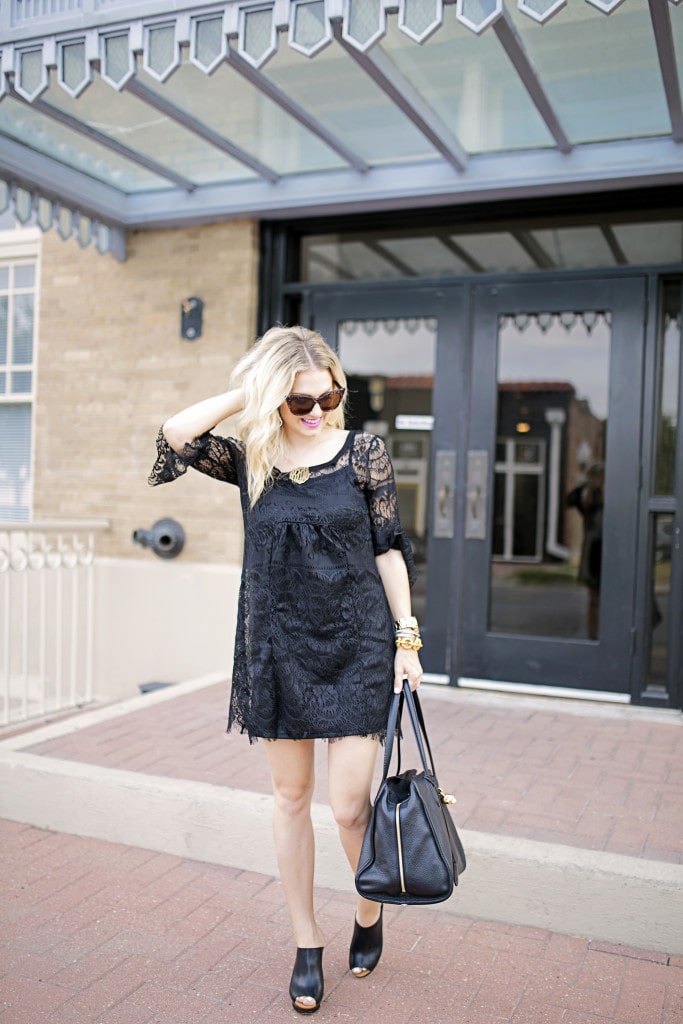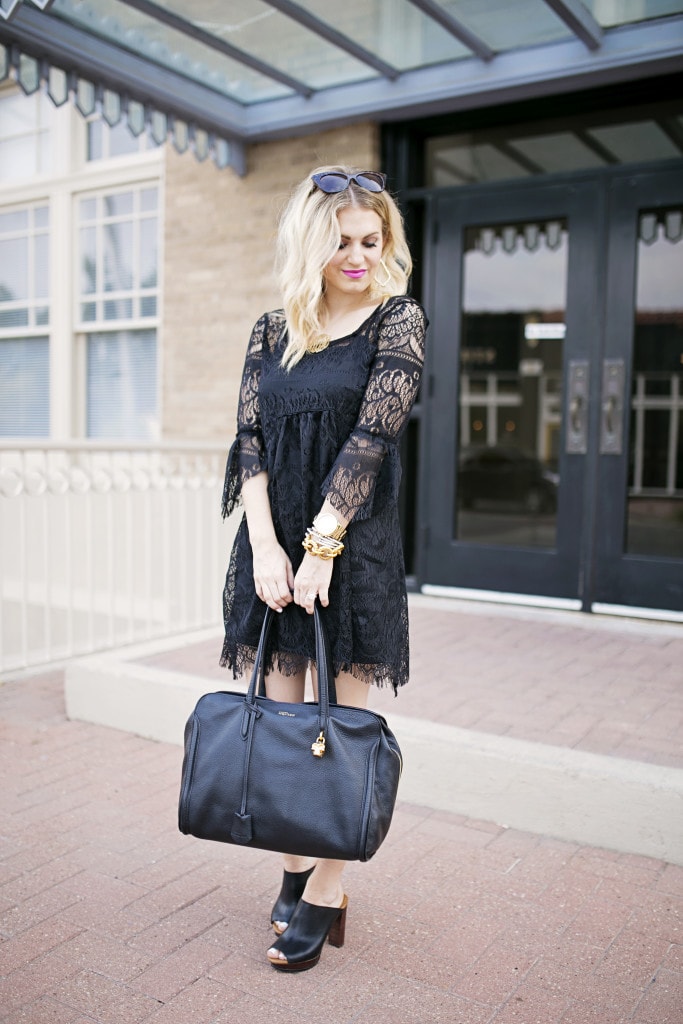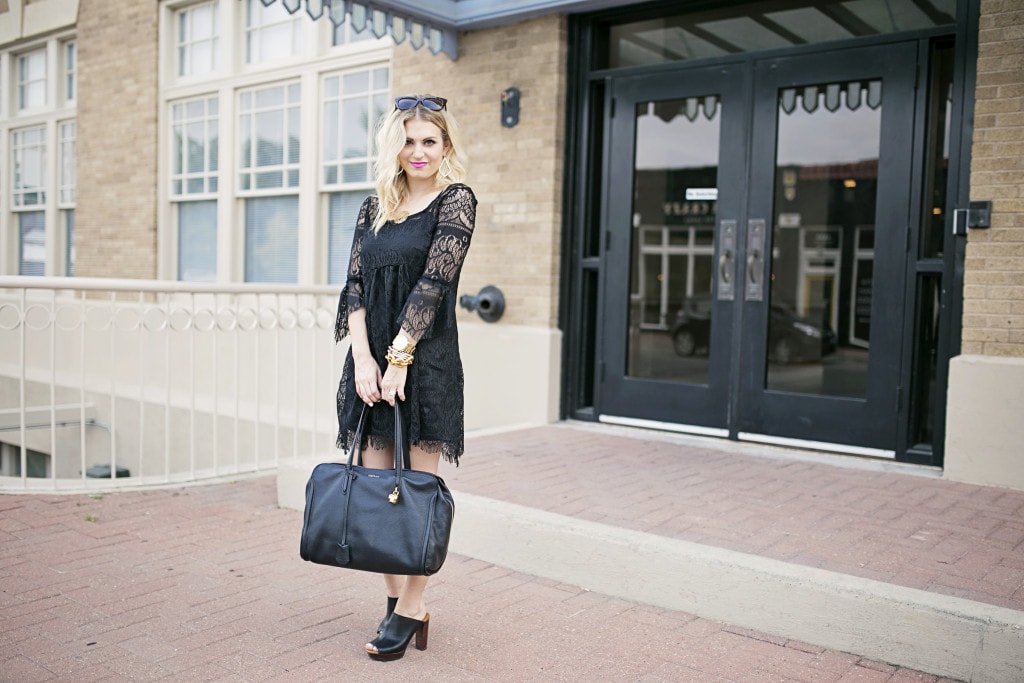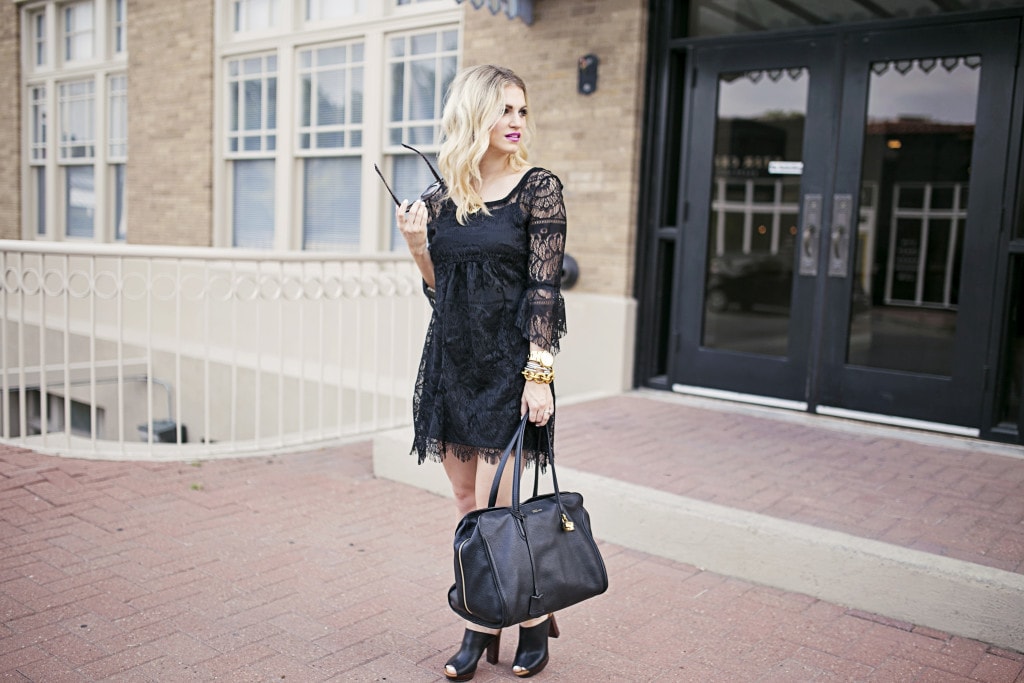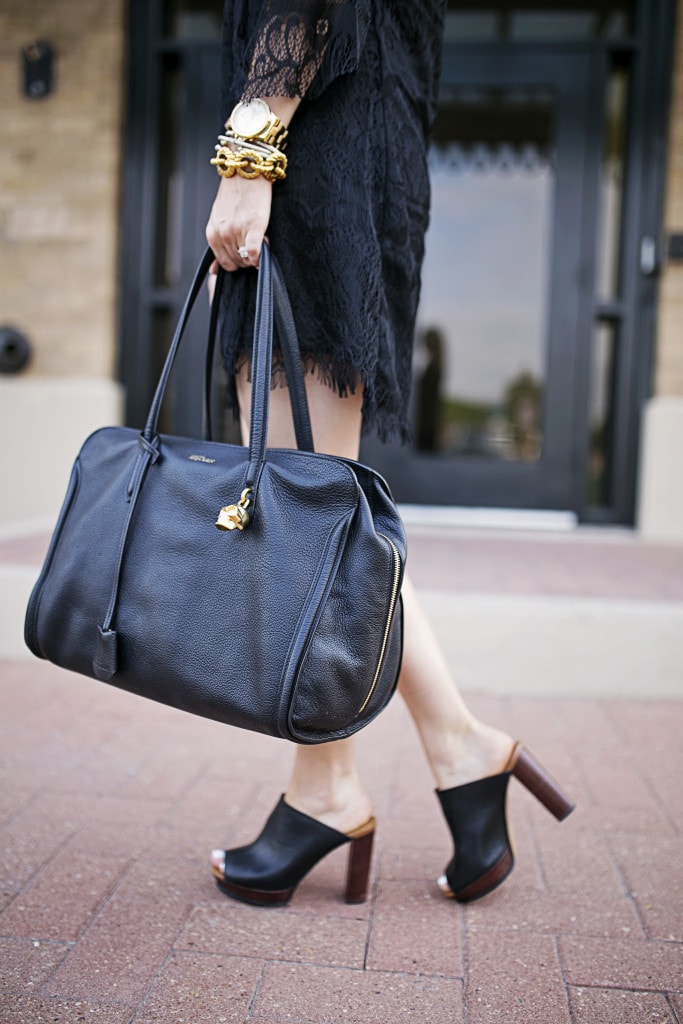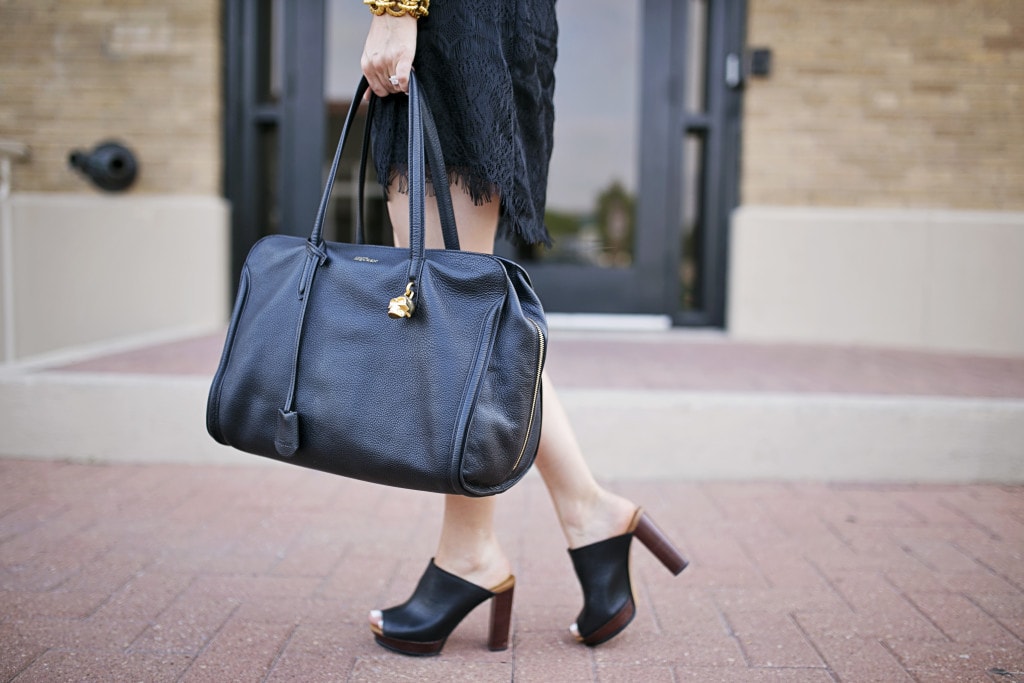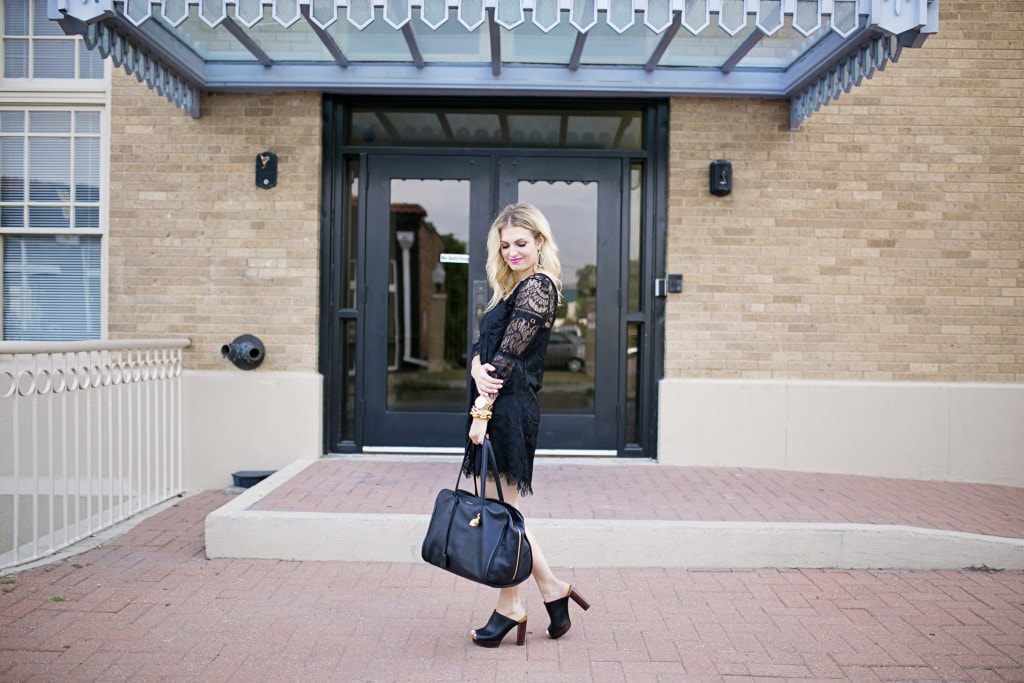 Dress: [c/o] Choies | Wedges: Chloe, Similar | Bag: Alexander McQueen, Similar | Sunglasses: Similar | Lipstick: Laura Mercier [Crushed Berry] | Bracelet: [c/o] Julie Vos | Cable Bracelets: David Yurman | Watch: Michael Kors | Earrings: Kendra Scott
Photography by: Angie Garcia
---
It's Friday! Friday! Gotta get down on Friday! 😉
I'm a HUGE homebody. Not to be THAT girl and write about Keeping Up With The Kardashians, but I saw this and it accurately describes my life.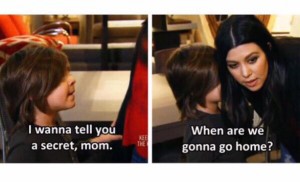 However, I do love a good cup of queso and skinny margarita on a Friday night! When I worked in PR Fridays were our busiest days. Client reports went out on Fridays meaning I would sit at my desk until 7:30 p.m. crossing my fingers as I pressed send, hoping I hadn't forgotten an important detail. They took hours to complete and I felt like my brain was completely fried after. If you work in PR you know the two things you never want to mess up: a press release or a client report. Gives me nightmares just thinking about it. 
I'd get to my apartment by 8 and Paul would pick me up right at 8:05 to head to Mi Cocina. I started stock piling LBD for those nights because I was so exhausted I couldn't even think of something better to wear. I paired them with mules because mules are the vanilla ice cream of shoes, they never mess anything up! Whether your restaurant is dressy or casual you always look right with them.
I thought I would share this LBD that is a steal! You can't go wrong with an LBD and therefore you definitely don't have to spend a ton on them.
So if you have a long work day ahead of you, just leave it to an easy LBD and mules for tonight! No thought required and you'll look hotter than Mi Cocina queso! 😉
I also want to take this time today to remember everyone affected by 9/11 fourteen years ago. I know this is a fashion blog and something really frivolous, but as Americans this is something we were all affected by. If you are or are married to someone that is a first responder in any crisis, thank you! Thank you for your selflessness and thank you your Christ-like love you give daily with your job. If you are in the military or part of a military family, thank you from the bottom of my heart. These servant acts by you and your loved ones are the reason we live in such an amazing country. From nurses to police officers and every other civilian-serving job in between, thank you for using the talents God gave you to make this country what it is!