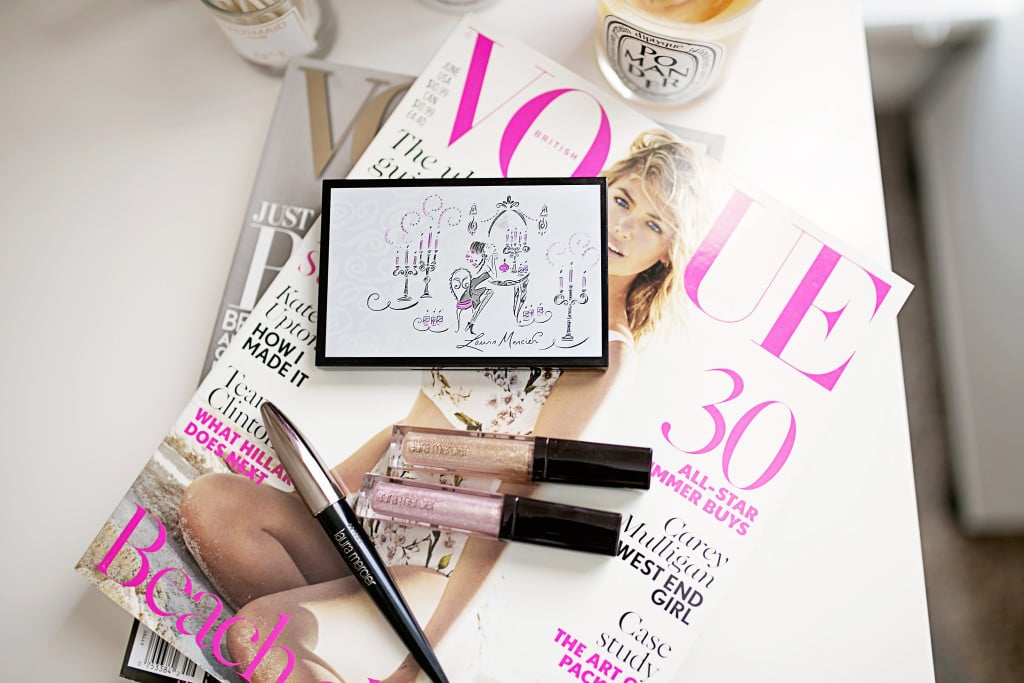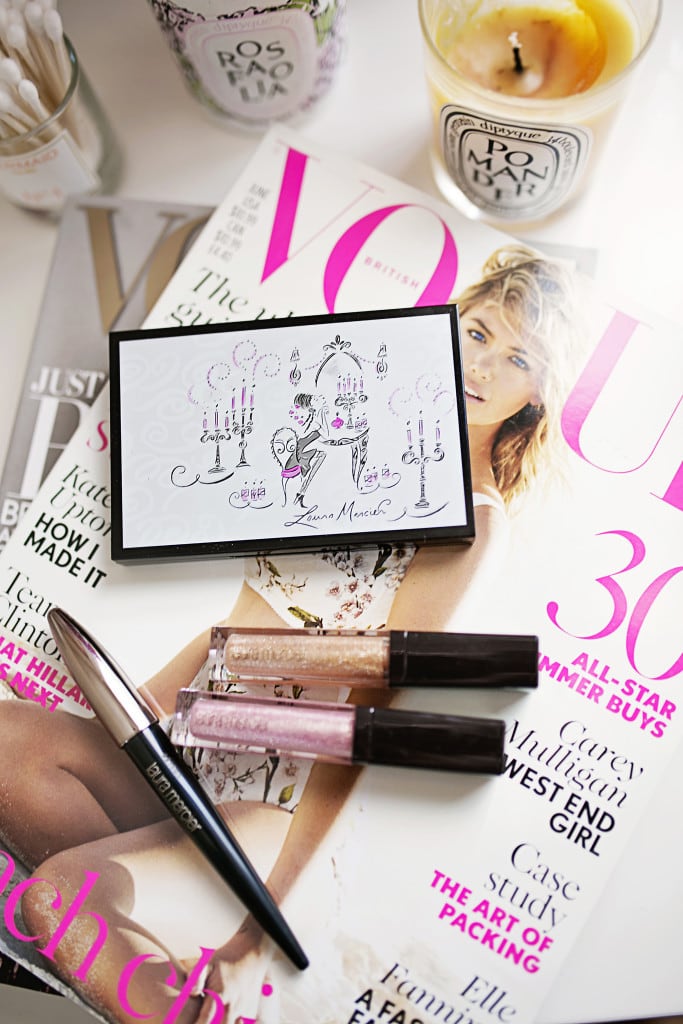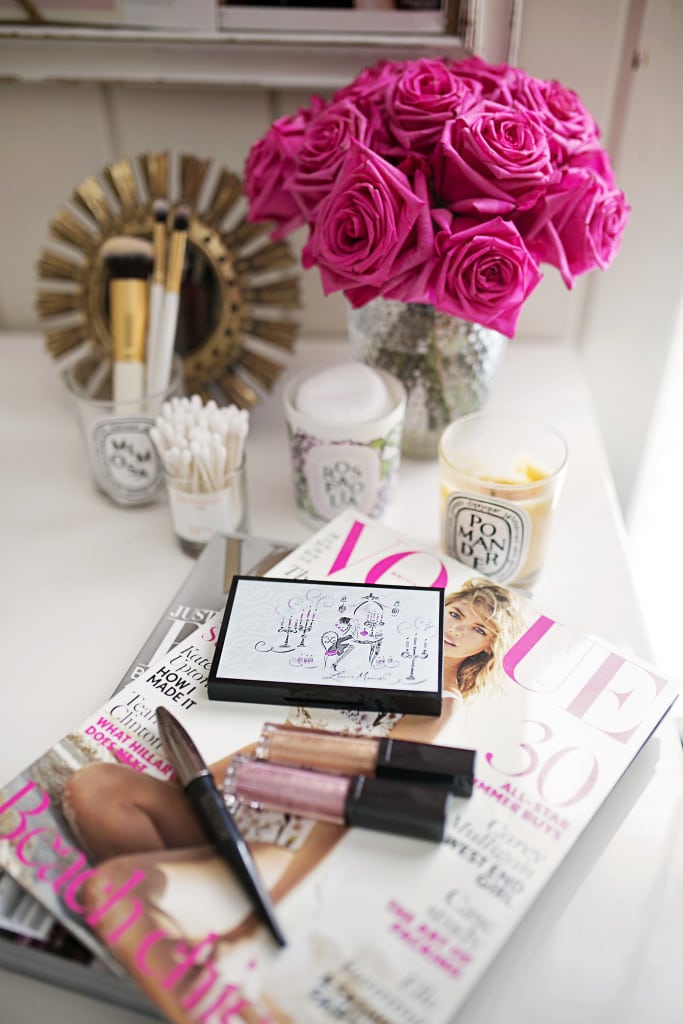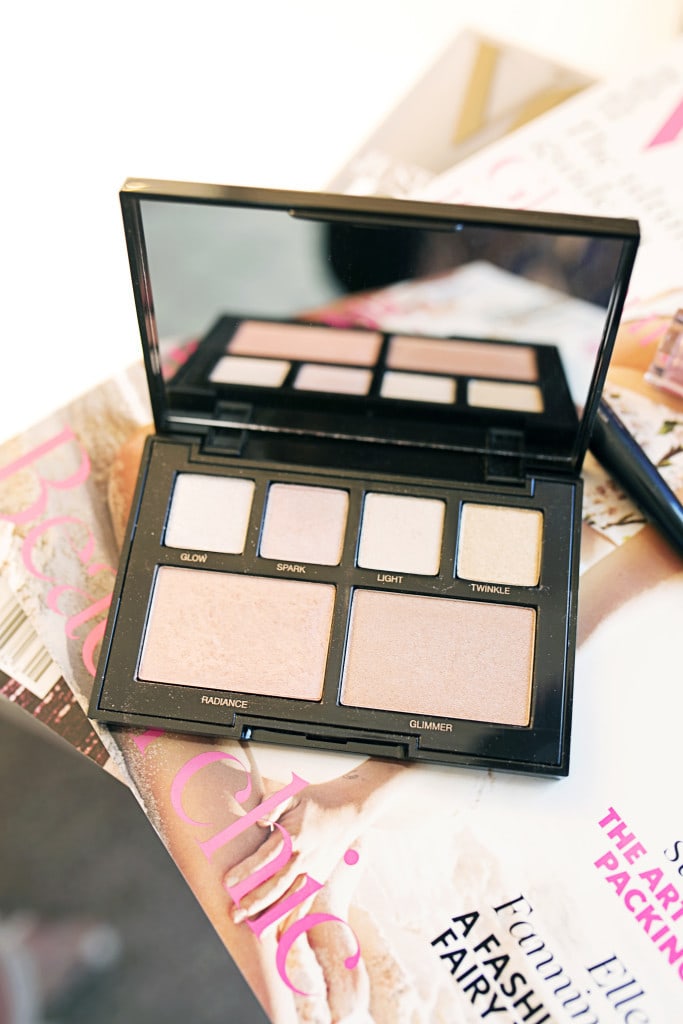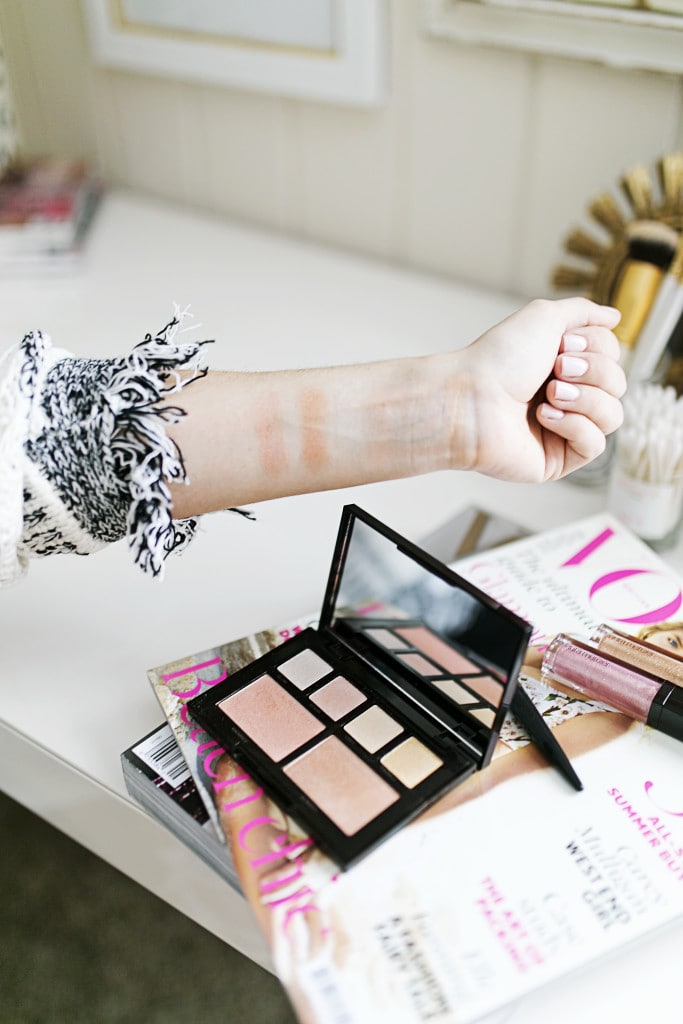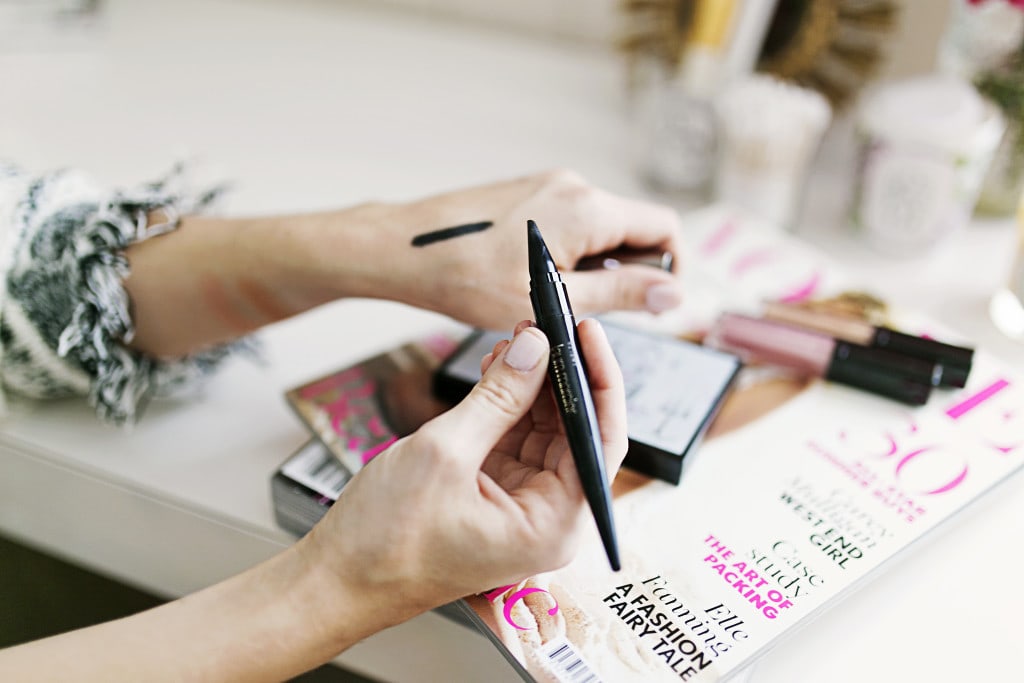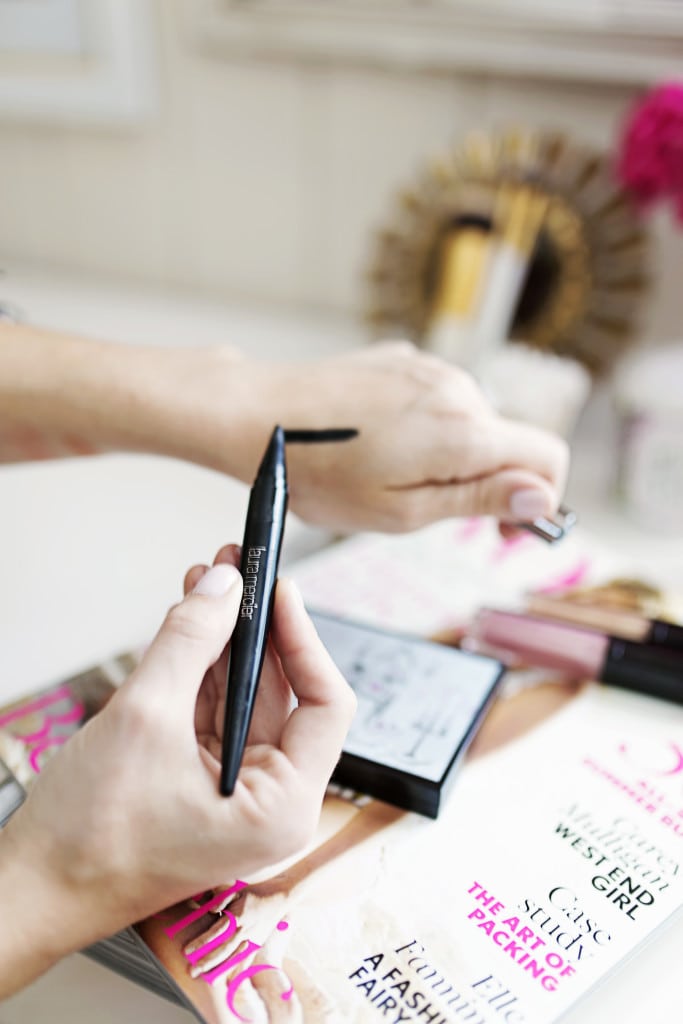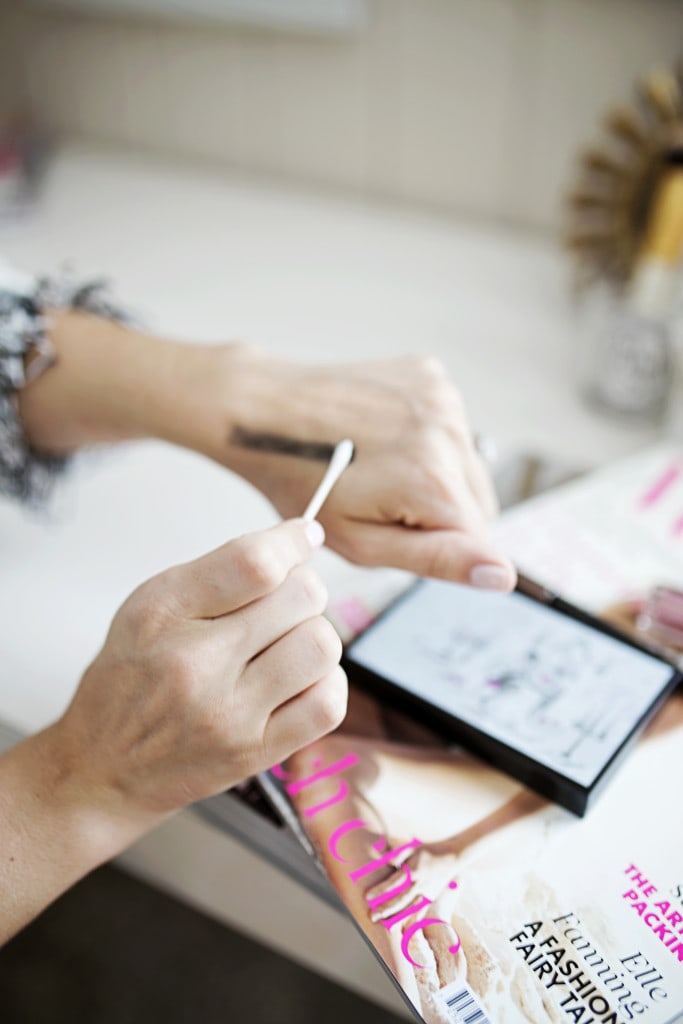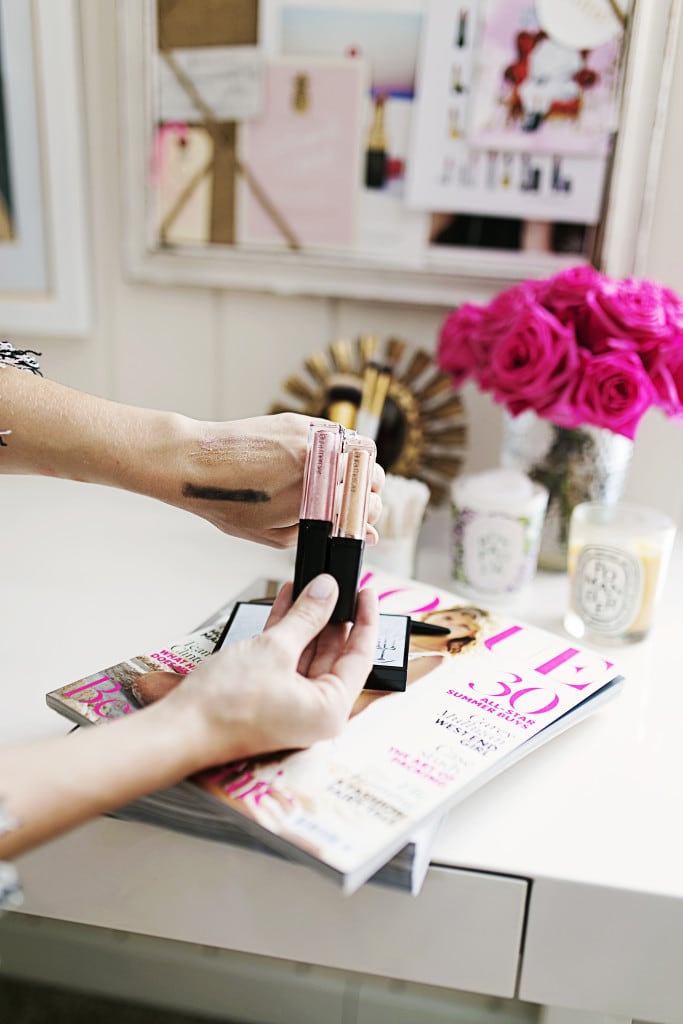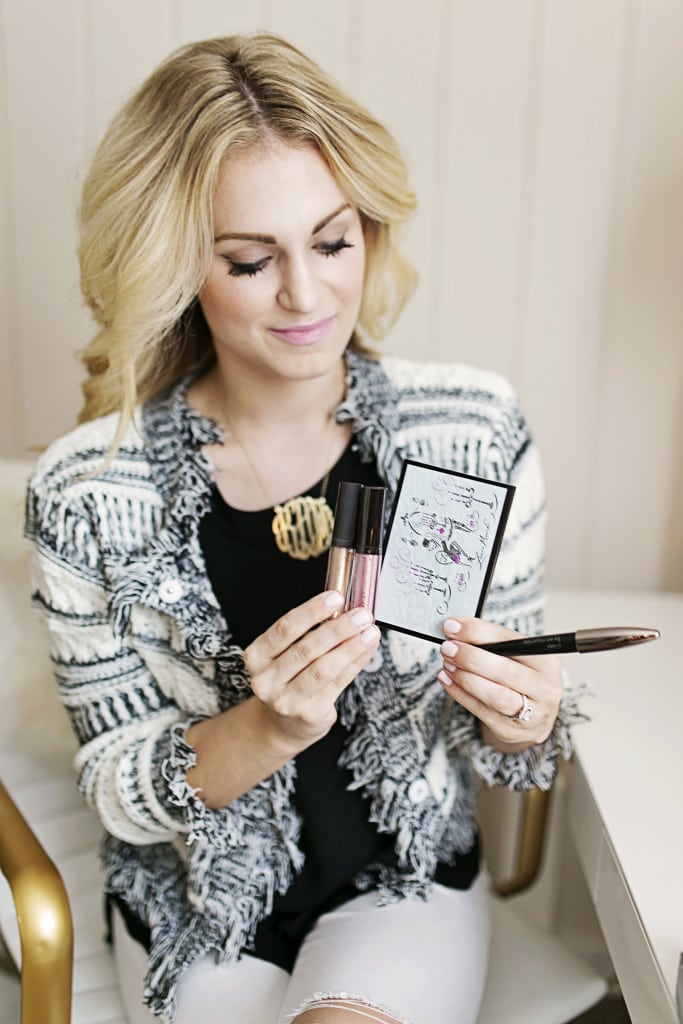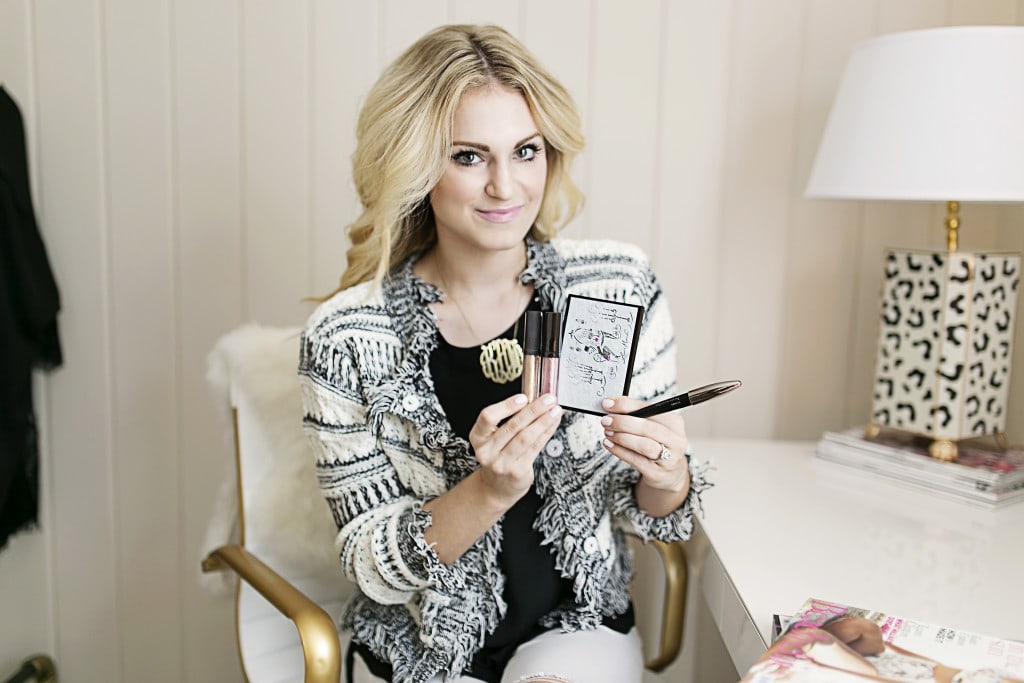 Sweater: Choies [c/o] | Top: Nordstrom | Jeans: Similar | Necklace: Similar [Get size 3 XL on 18″ chain] | Palette: Laura Mercier [c/o] | Lip Glosses: Laura Mercier [c/o] | Eyeliner: Laura Mercier [c/o] | Pomander Candle: Nordstrom
Photography by: Angie Garcia
---
There was a point in time where if given the choice of compliment, I'd want someone to say my makeup looked nice. We wake up an hour earlier than men do. Sip our coffee. And try to stay awake putting our mascara on. We get home from a long day. We take our makeup off. And we yawn while doing our 20-minute bedtime skin routine. For all of this lack of sleep in order to feel proper going out of the house, you can bet yourself that I'd at least like someone to think my makeup looked decent.
But as I've gotten older, I'd much prefer someone to notice my skin. Healthy habits become more of an investment and sacrifice you make, and naturally you want to see the results in your skin.
I always think that soft, romantic makeup highlights the beauty in every girl's skin. However, finding the right highlighters to do that can be difficult. Some are too chalky. Some look like glitter was poured in a plastic pan and baked.
Laura Mercier created the Candleglow Luminizing Palette Collection and it dismisses every notion you have of highlighting powders. In keeping with her French roots, this ultra feminine palette gives your face the 2 hours into a dinner date glow. You know the glow I'm talking about, when the lighting is soft and your makeup has settled in just the right amount! This palette has two highlighting powders as well as four eyeshadows. These shadows are also perfect for blending darker shades and muting them down. Her Lip Glaces also complete this collection and I shared on snapchat how much I love them. They smell like cake batter! I have the shades Bronze Gold Accent and Rose Gold Accent. The Rose Gold Accent goes perfectly with baby pinks and the Bronze Gold pairs with nudes.
And lastly, if you love a really highlighted face and have fair skin, my trick is to not forget eyeliner. Sometimes my skin can just look so milky that I need dimension. However, I love to blend my liner and unless the pencil is incredibly sharp the line goes on too thick and then the blending turns into an unintended smokey eye. I got the Laura Mercier Kajal d'Orient liner that gives a luminous finish. [It blends perfectly with your romantic, dewy look!]. My favorite part about the liner is the precision. I can get a thin or thick line but it comes out straight every time, which allows me to blend lightly.
So in case you are on the hunt for a natural highlight that emphases your skin and not your makeup, or you just want a gloss that tastes like cake I hope this review was helpful! Please let me know any other beauty reviews you'd like to see or if you want to see another look with this palette. 🙂

Thank you to Laura Mercier for sponsoring this post! All opinions are my own.