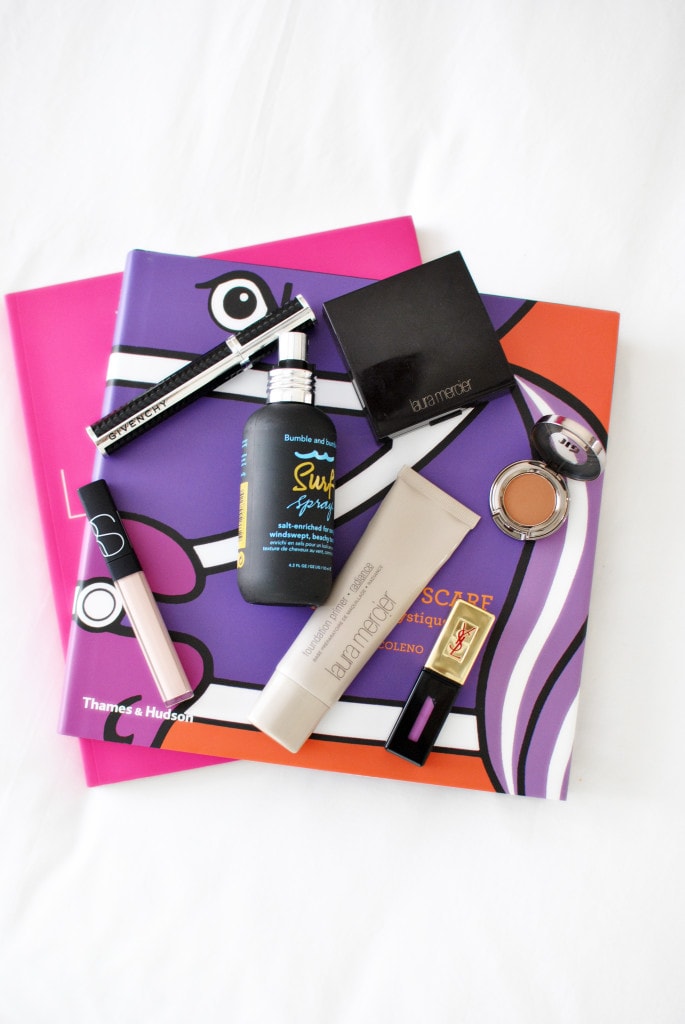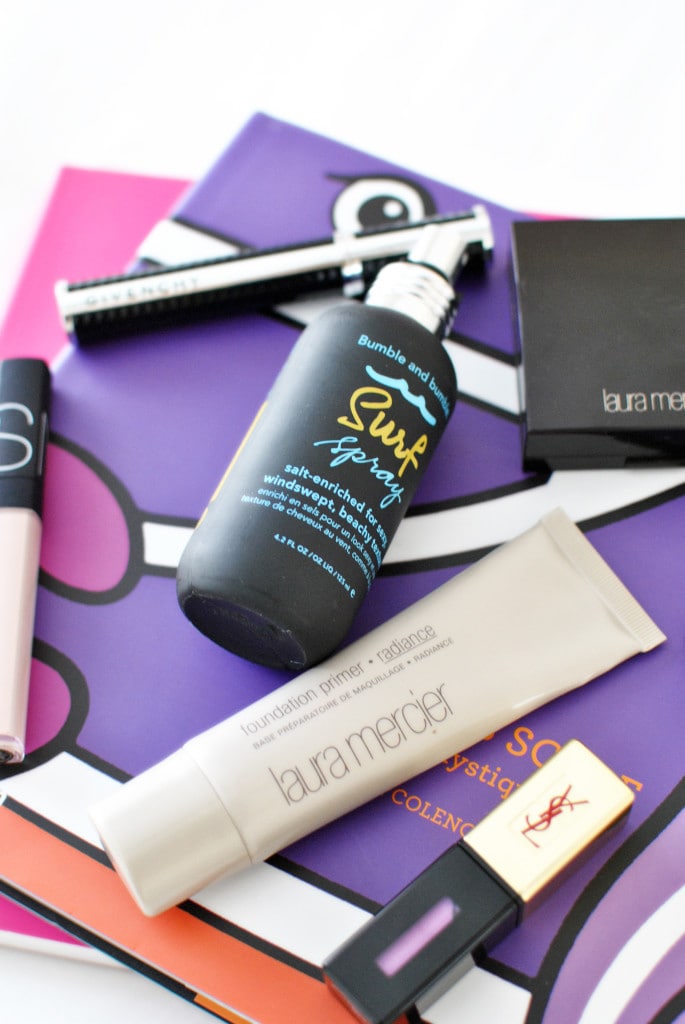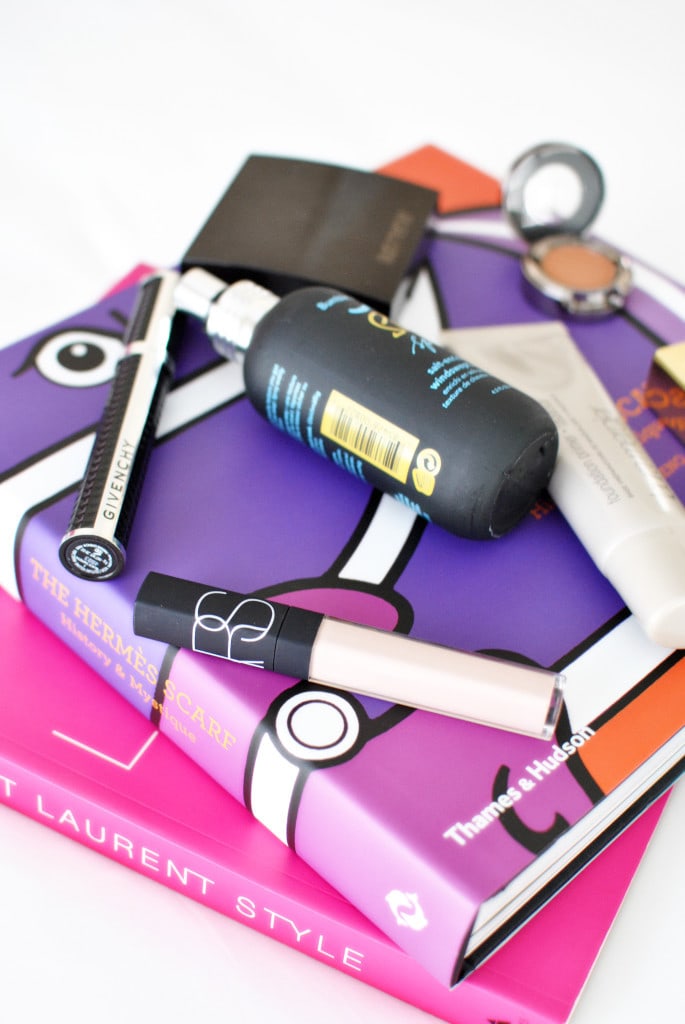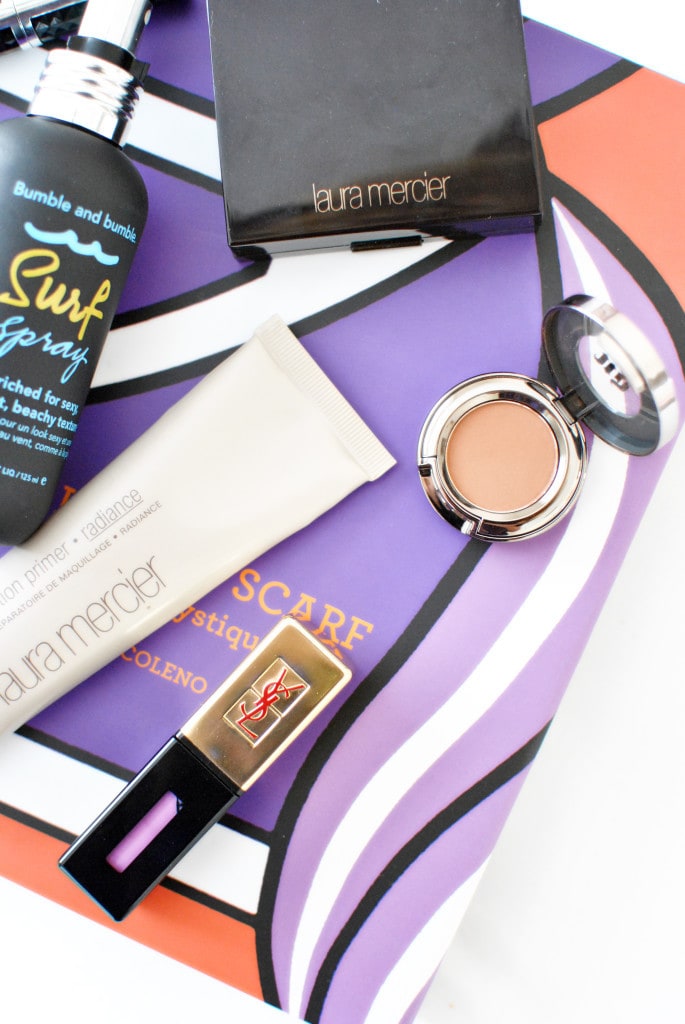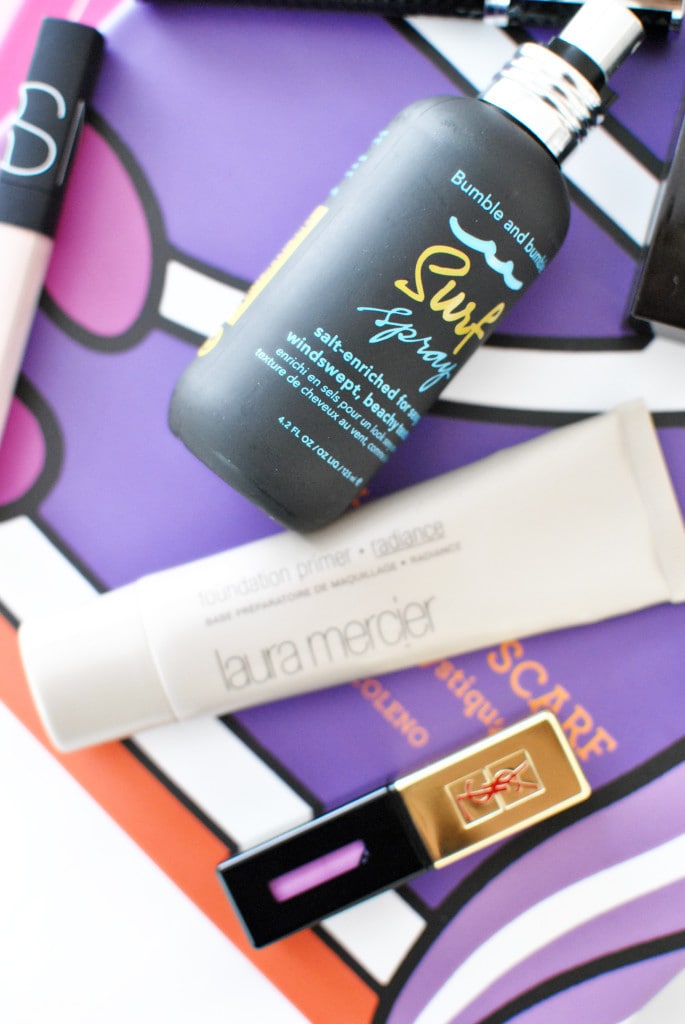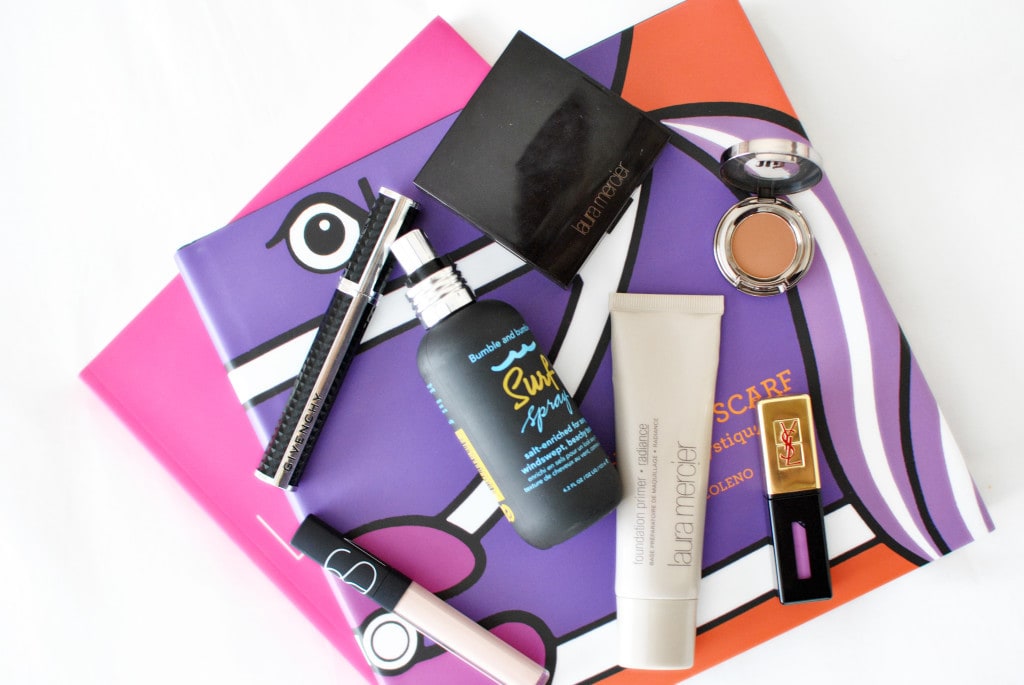 Givenchy Mascara: Sephora | Bumble & Buble Surf Spray: Sephora | Laura Mercier Foundation Primer: Laura Mercier [c/o] | Nars Lipgloss: Nordstrom | YSL Lip Stain: Nordstrom [shade 30] | Urban Decay Eyeshadow Riff: Nordstrom | Laura Mercier Bronzer: Nordstrom [shade 3]
---
There is something so refreshing about vacation beauty: bronzed cheeks, long lashes and dewy skin. It takes no time to create and somehow always looks chic. I didn't want to fuss with a long beauty routine on our honeymoon and so I kept it pretty simple with key pieces I know work every time!
Laura Mercier Primer: This primer in radiance is one of my favorites because it blurs imperfections and is really similar to a tinted moisturizer! After a day of sun I don't like to wear a thick foundation, and this is perfect if you prefer a really light look! I also like how moisturizing it is in case my skin is dry from the heat. 🙂
Laura Mercier Bronzer: This bronzer in shade 3 is perfect for contouring if you want a natural contoured look!
Riff Eyeshadow: I got this eyeshadow a few weeks ago and love how it makes green eyes pop. It has a warm hue, and if you have blue or green eyes it's the best blending shade for a smokey eye as well.
Givenchy Mascara: I love to layer different mascaras, but this one does the trick by itself so I don't have to pack extra.
YSL Lip Stain: These stains aren't as pigmented as a matte lipstick but still give you way more color than a gloss. I love the plum hue of shade 30 and it makes your teeth whiter! 😉
Nars Gloss: I top my YSL lip stain with this gloss to give it a natural look.
Bumble & Bumble Spray: Whether you let your hair air dry or curl it, this gives it mermaid waves and texture! You don't have to add in hair spray for volume, just get out of the shower, spray, twist a few pieces around your face and let it dry. 🙂
I hope you have a wonderful weekend and I can't wait to get back to y'all next week!