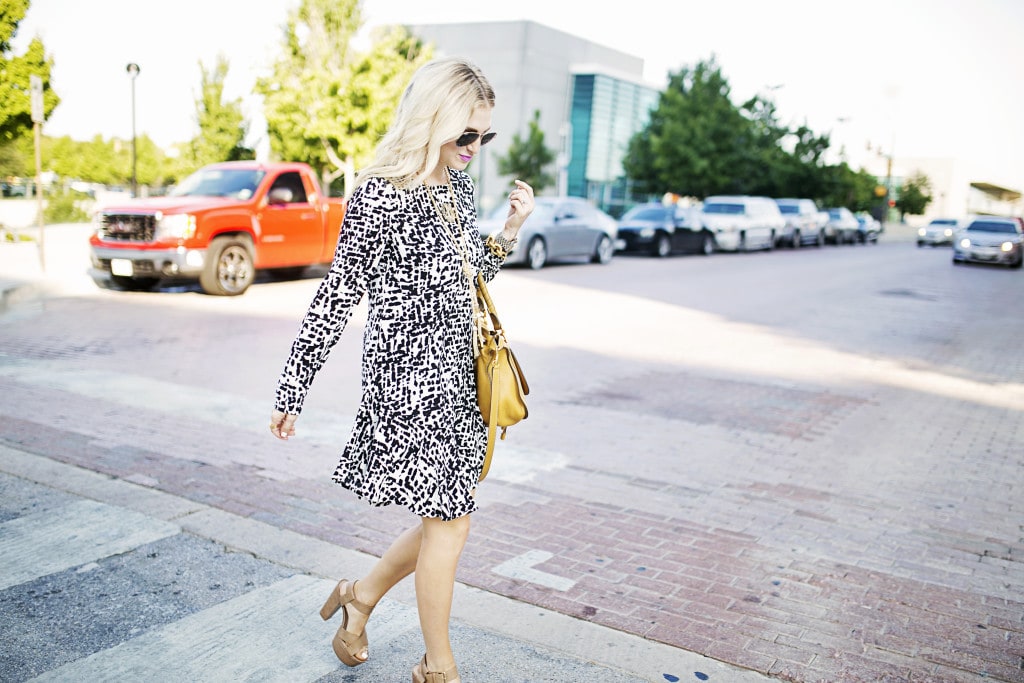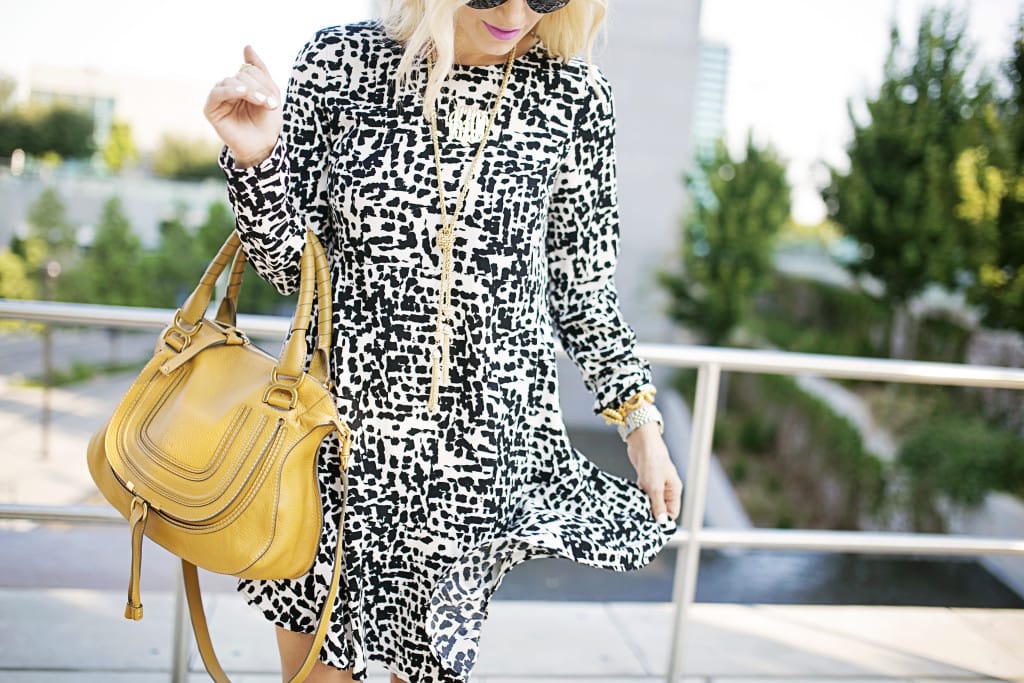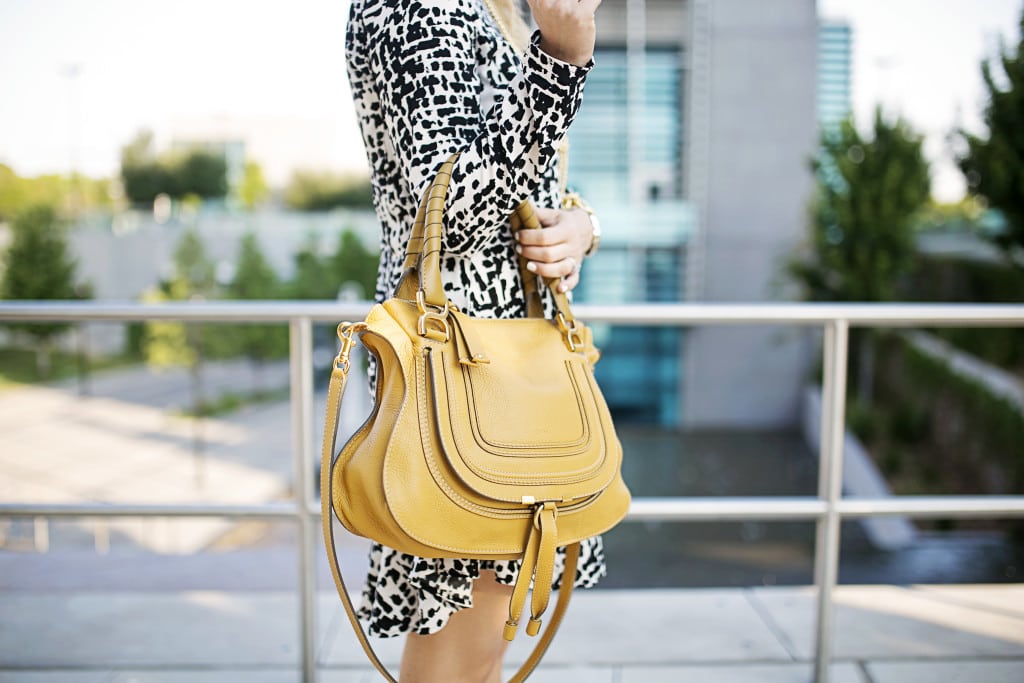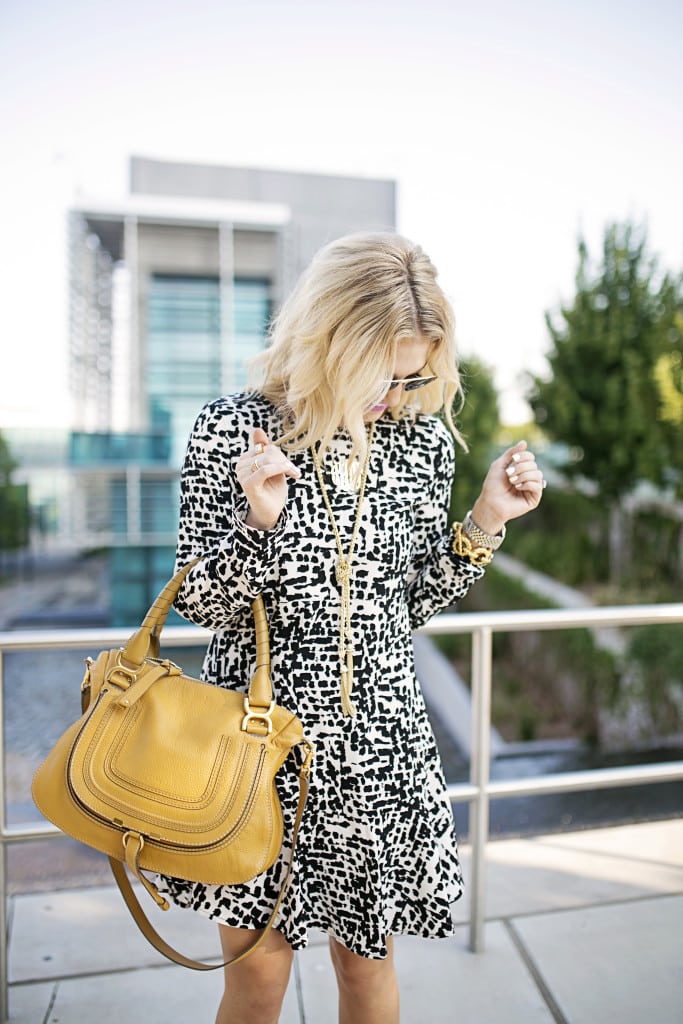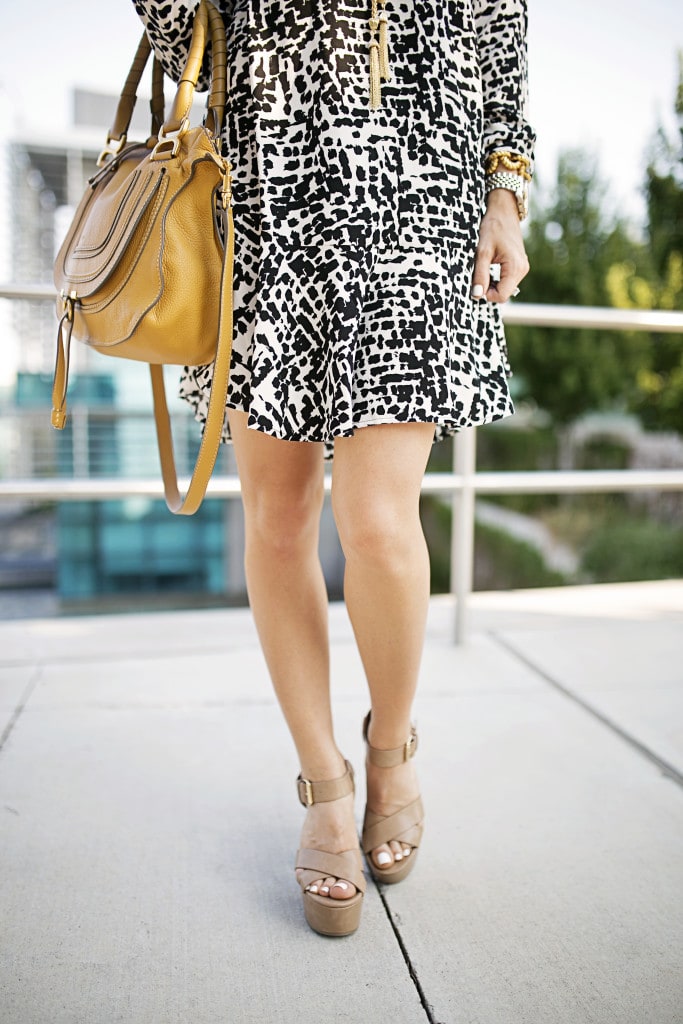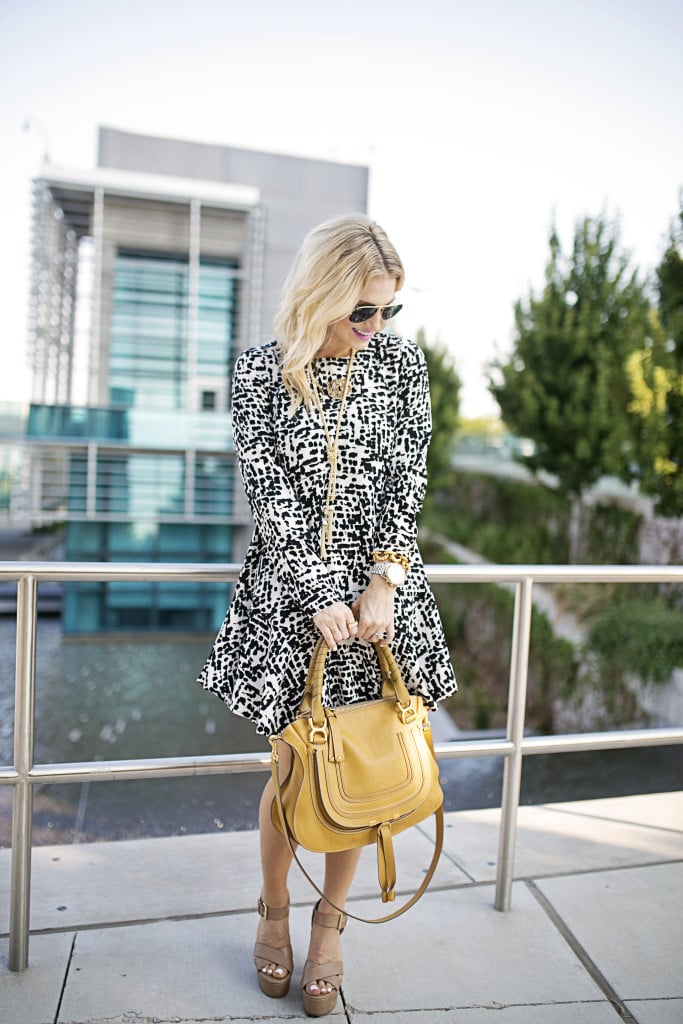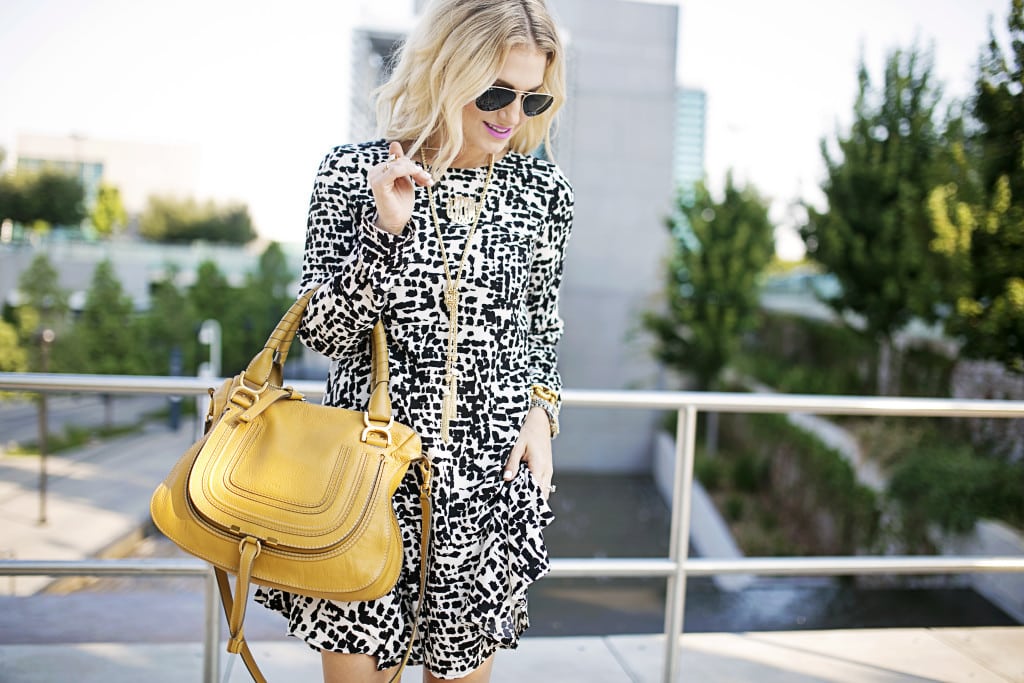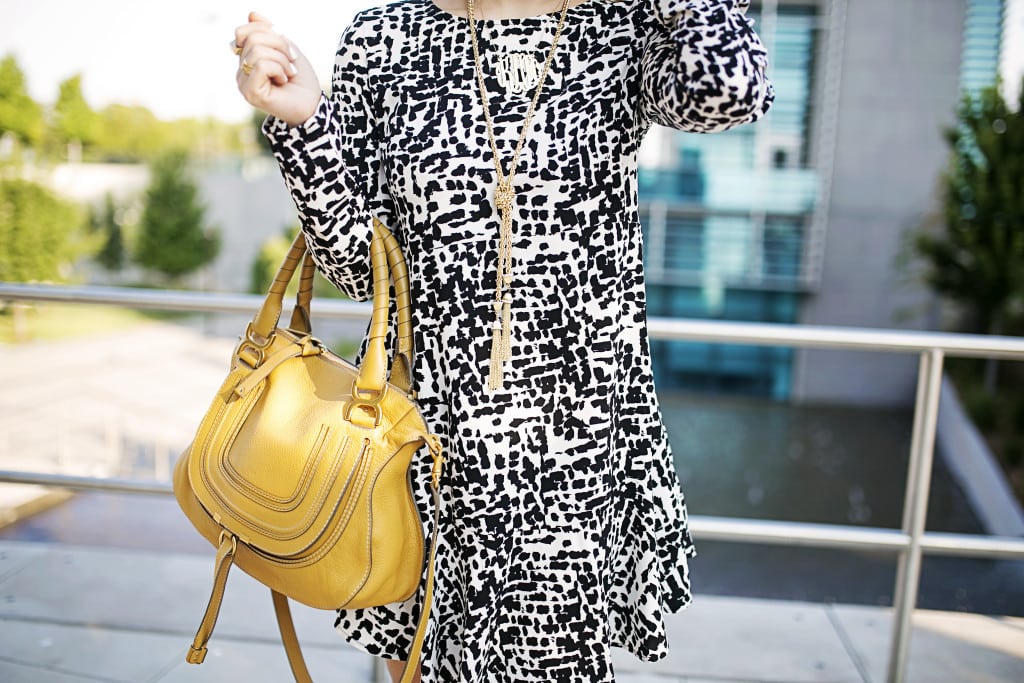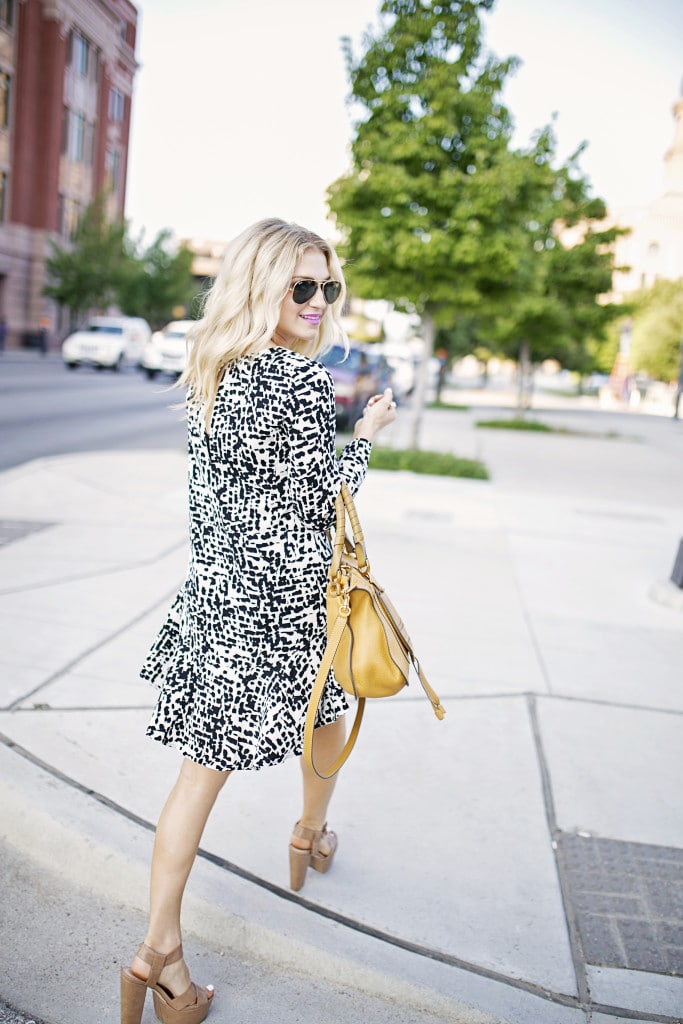 Dress: Nordstrom | Shoes: Forever 21 | Bag: Chloe, Similar | Necklace: Similar, Similar | Rings: Baublebar [c/o], Baublebar [c/o] | Watch: Michael Kors | Bracelet: Julie Vos [c/o] | Lipstick: MAC [Men Love Mystery]
Photos by: Angie Garcia
---
Give me a dress that is conservative for work with a fun print and flirty hem and you've given me a dress I will wear twice a week! This dress has gotten so much use the past few weeks and I sincerely hope the same people don't sit behind me in church because it's all I've worn!
I'm always on the hunt for cute dress for church and I've talked about how I'm never able to wear jeans! My mom always had me dress up and then I was traumatized a few months ago. I wore a new pair of flare jeans and Paul and I started talking to the couple behind us during the greeting at church. They were recently engaged and we seemed to get along really well. I was pretty excited [because making married/couple friends is harder than it looks!] and when we left I was talking about how hopefully we'd see them next week, etc.
I got to lunch with our family and my mom hugged me and said, "Honey, you're jeans have tags all over them."
I had the Nordstrom tag on my jeans.
I had the size tag on my jeans.
I had the brand tag on the rear end of my jeans.
Nope. I just thought the couple behind us was so nice and in all reality they probably felt bad because they didn't know how to tell me I had 47 tags on my behind.
So embarrassing story aside, now I always stick to dresses for church [no tags!] and this one solves the problem!