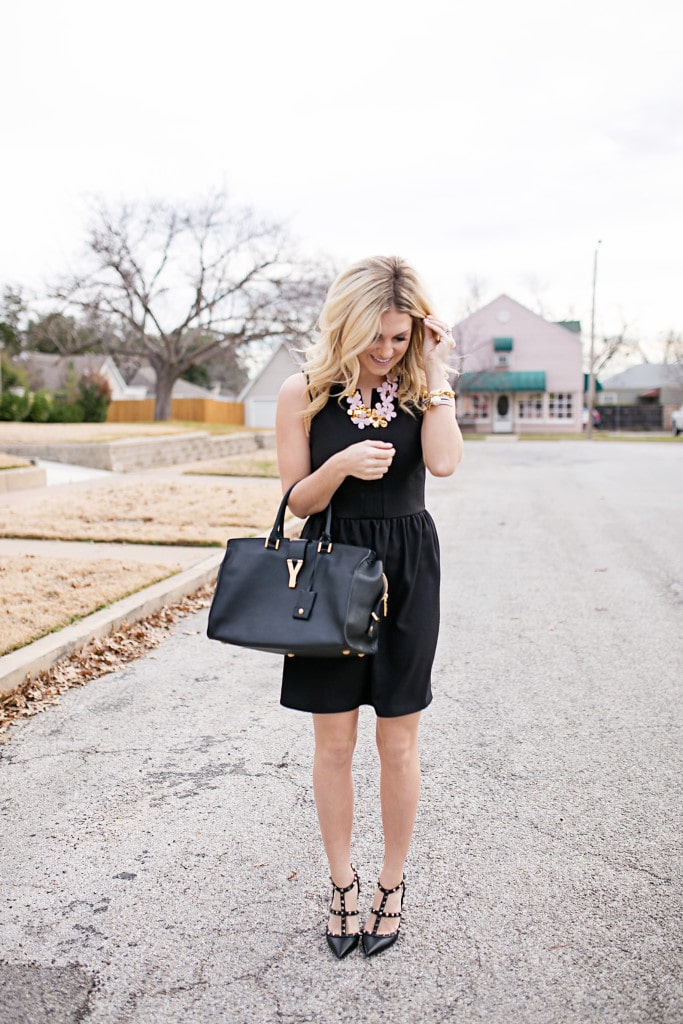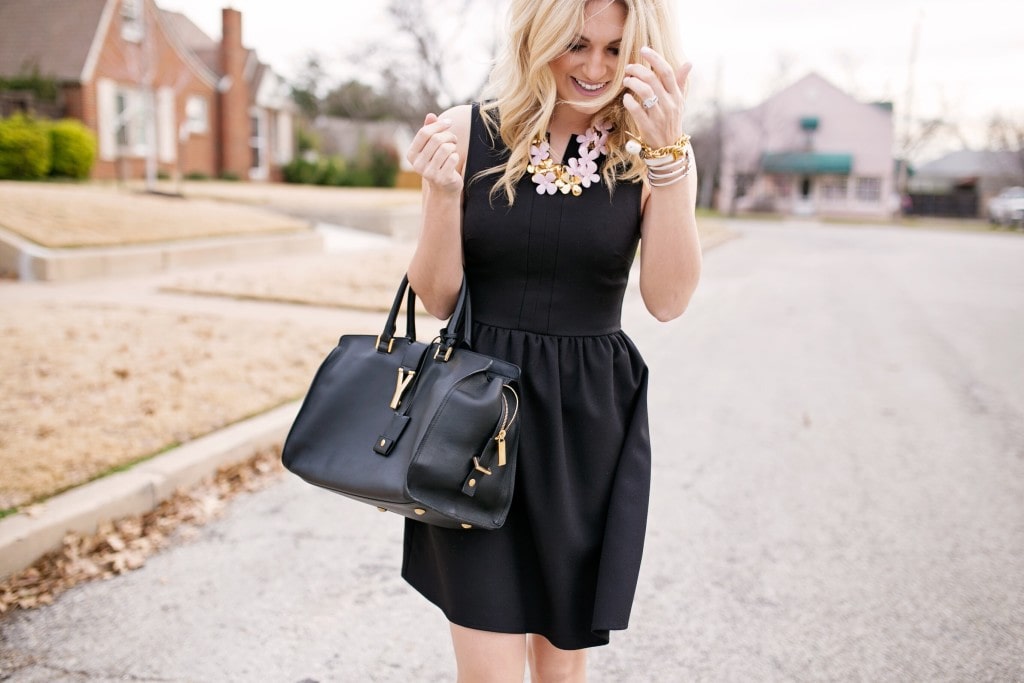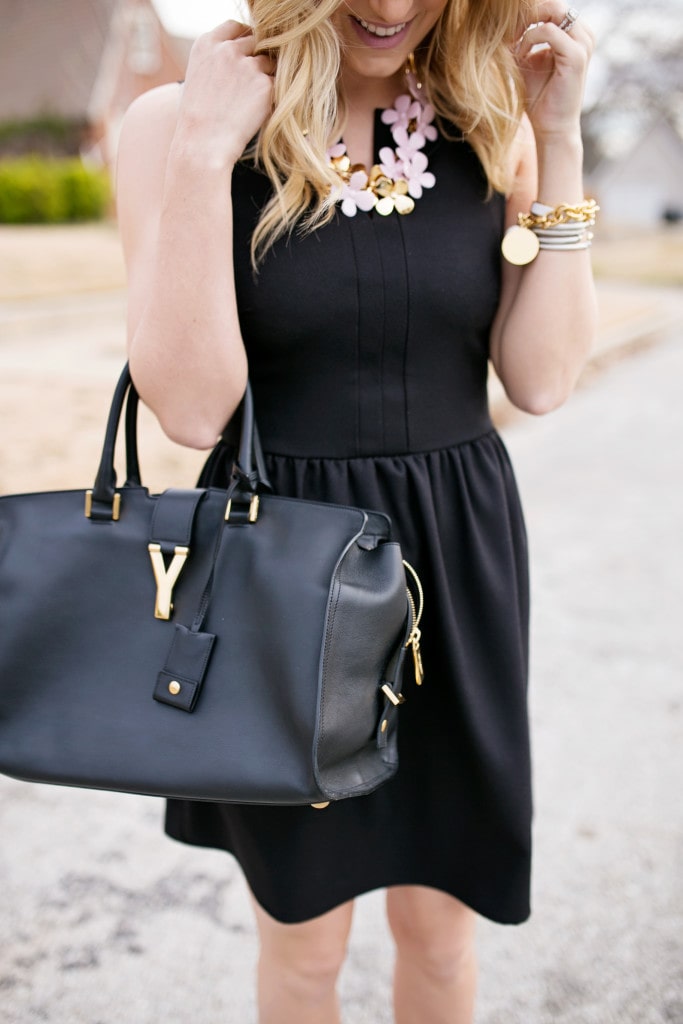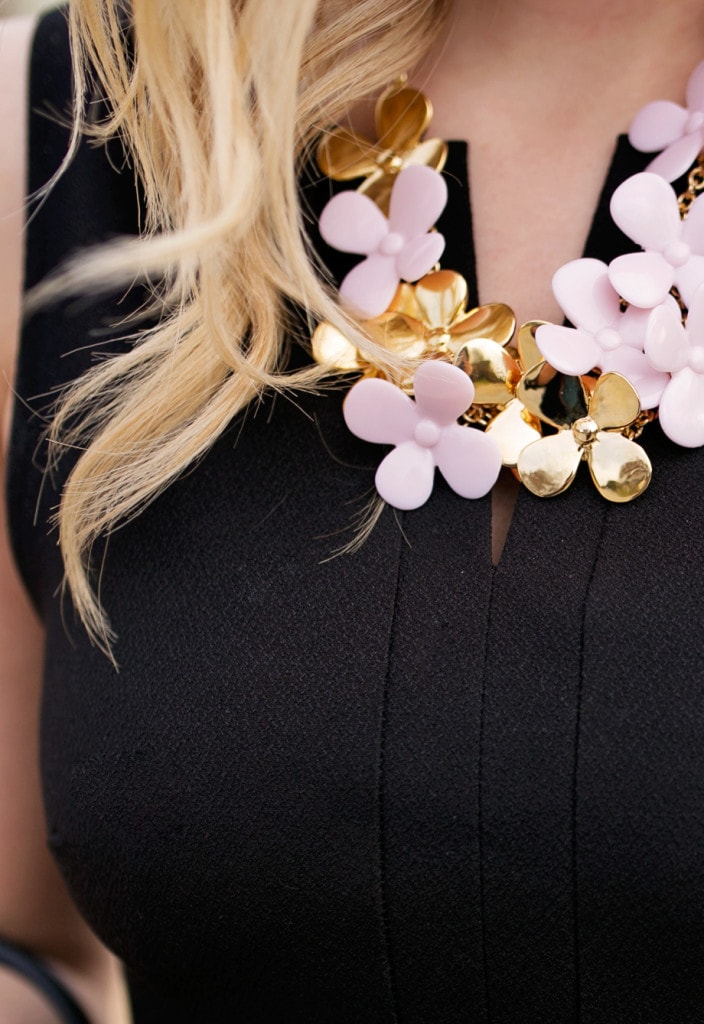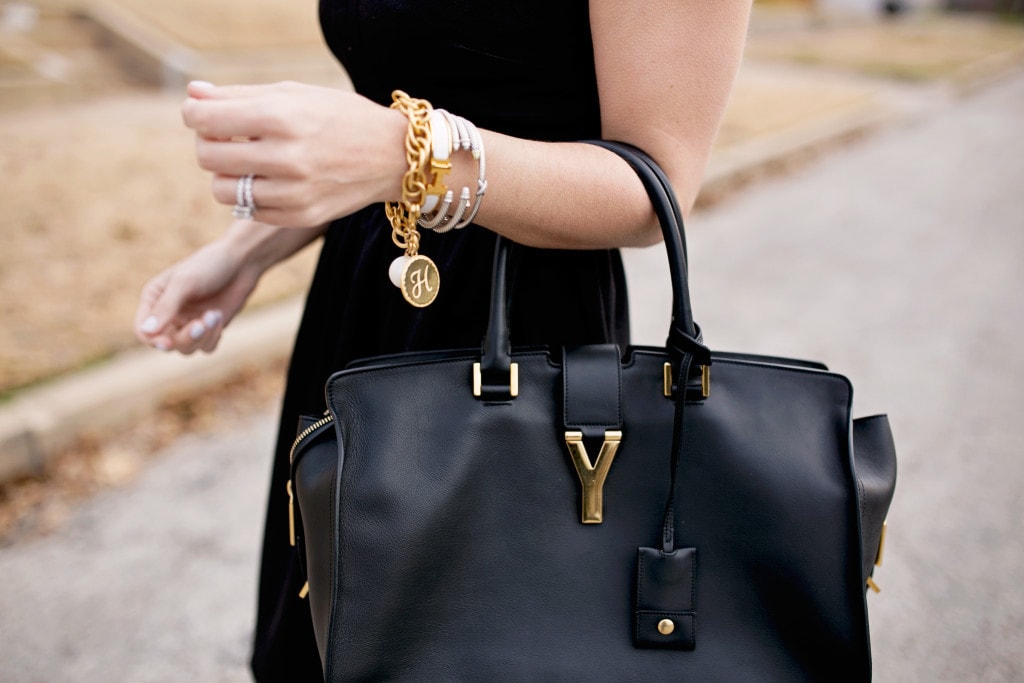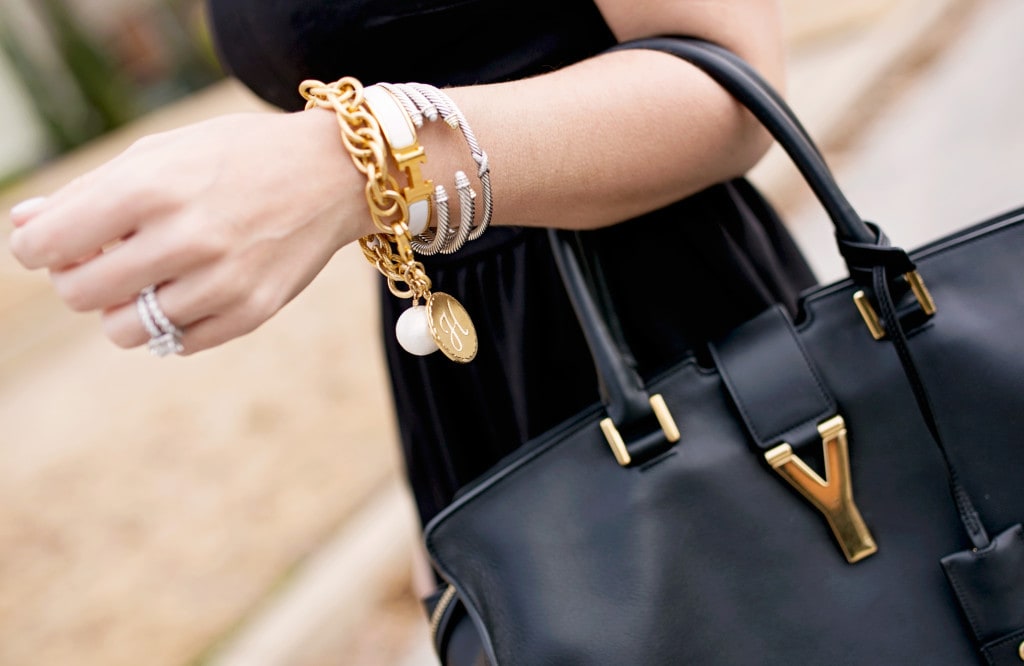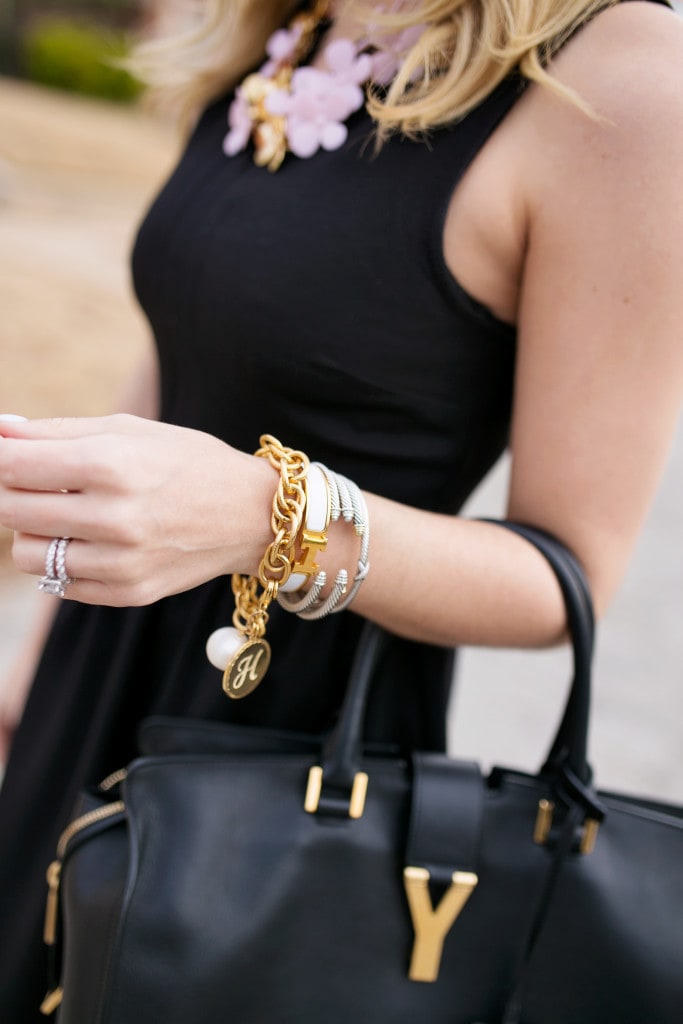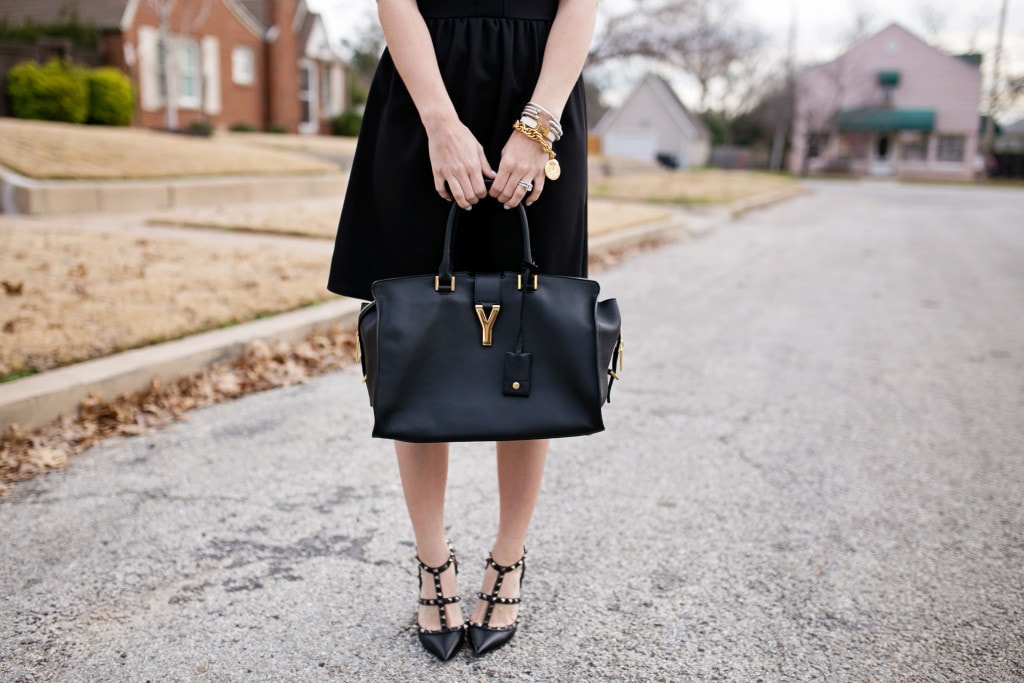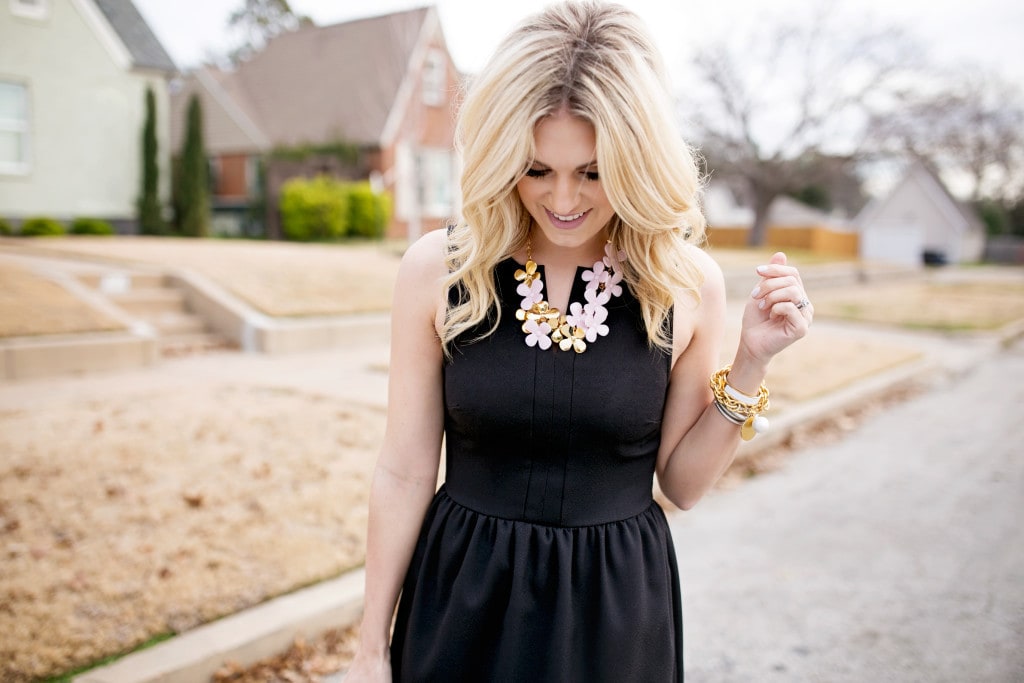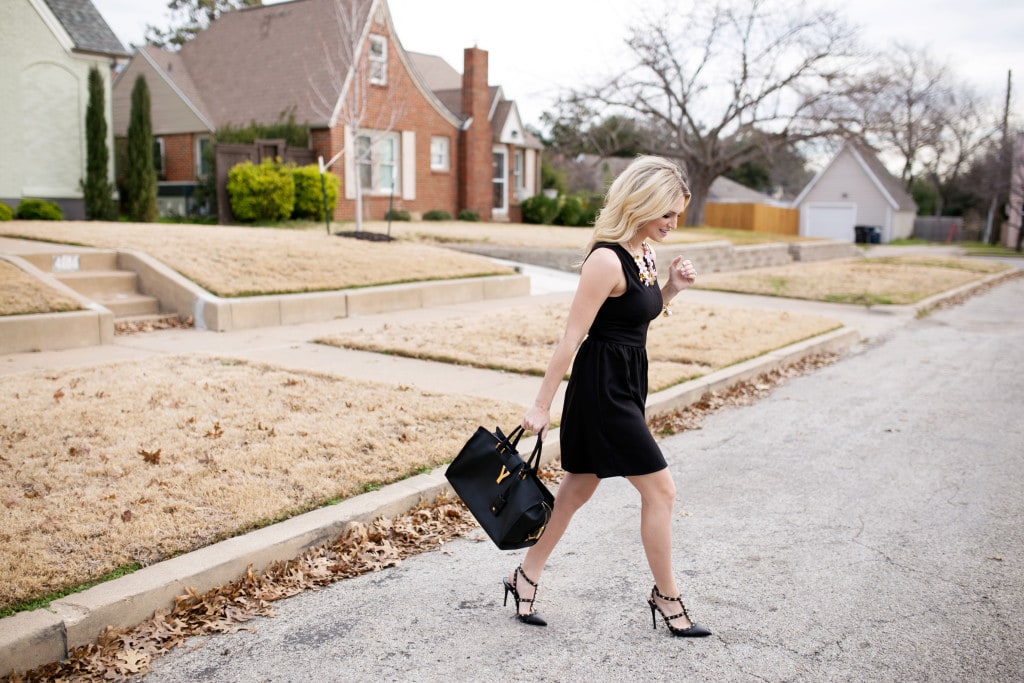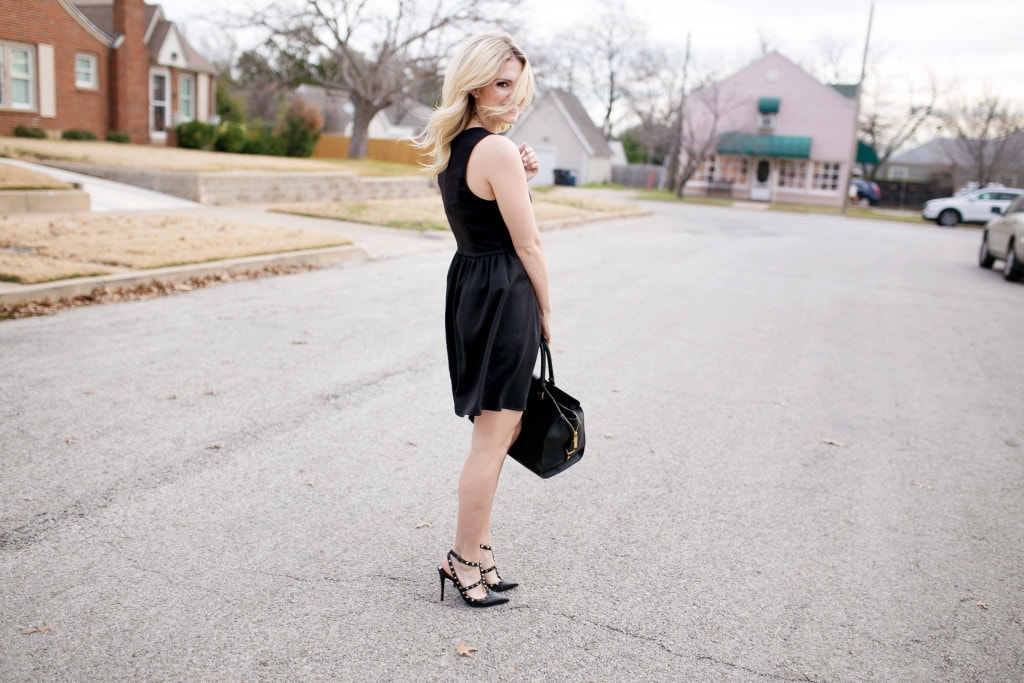 Dress: Everly [c/o] | Shoes: Valentino, Similar Much Less Expensive | Bag: YSL, Similar Less Expensive | Necklace: Baublebar [c/o] | Bracelets: Moon & Lola, Hermes, David Yurman | Lipstick: Requiem
Photography by: Angie Garcia
---
First "work" week of Whole 30 is almost in the books! Like anyone, I've had mixed emotions. And when reading the book they divide the days on how you'll feel. And they never really have a day you'll feel great! They say like, "Day 17. You'll want to kill someone. Day 22. You'll want to crawl in a hole and die." I'm like, "Uhhh where is this happy-go-lucky I've never slept better feeling you say comes?!"
I mean they technically do with the whole "Tiger Blood" feeling they say you'll get, but it's a pretty pessimistic timeline, so if you're doing the Whole 30, maybe don't read it?!
But so far, so good! I haven't wanted to kill anyone and I certainly haven't wanted to crawl in a hole. But I have wanted to win the lottery and hire and professional dish washer because I think I spend an hour a day washing dishes doing this! haha. I'm like Cinderella up in Hotel Hellman.
I get lots of e-mails about affordable LBD and ones that are casual enough for work but work well at a wedding, too. This is a great option under $50 and it also comes in red or navy! I will say to go up a size! It runs a little small, but that's nice because I think a more structured skater dress is always more feminine.
Have a wonderful weekend!