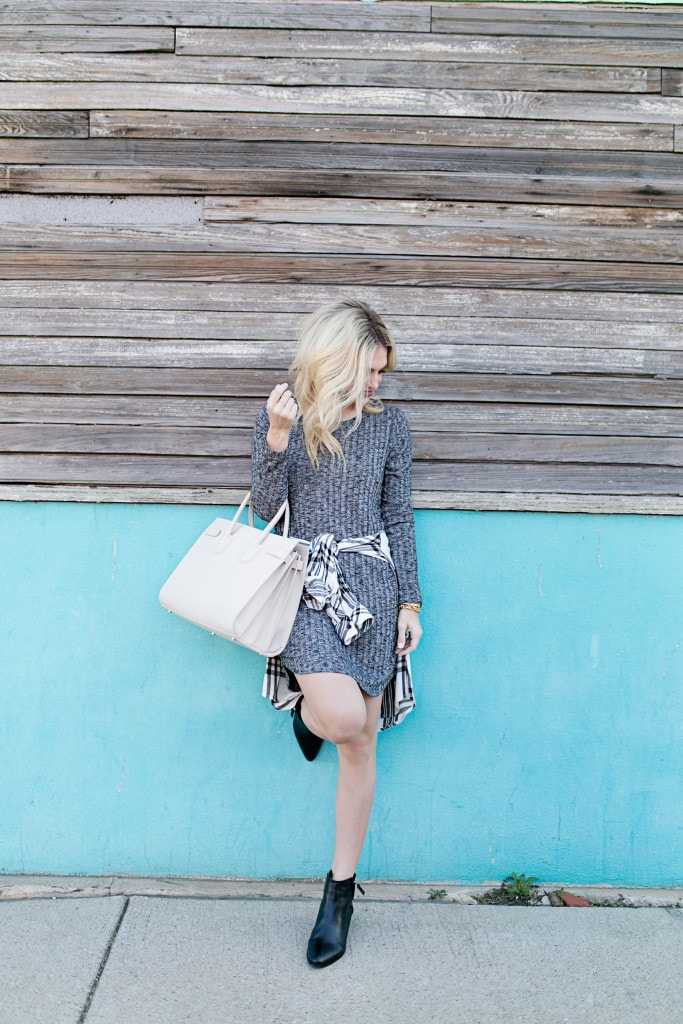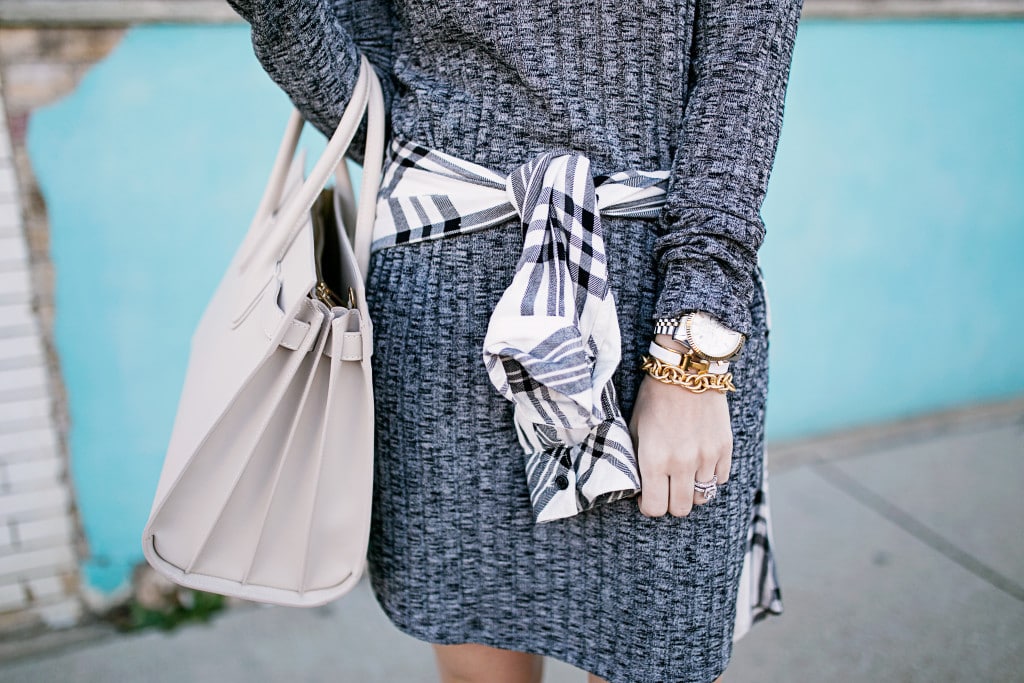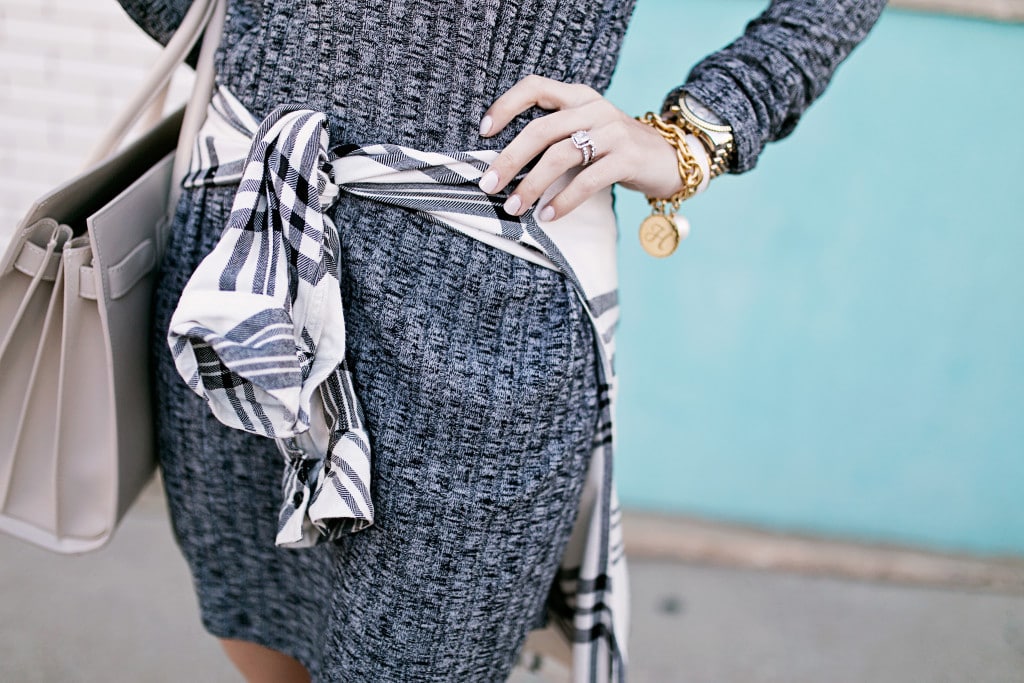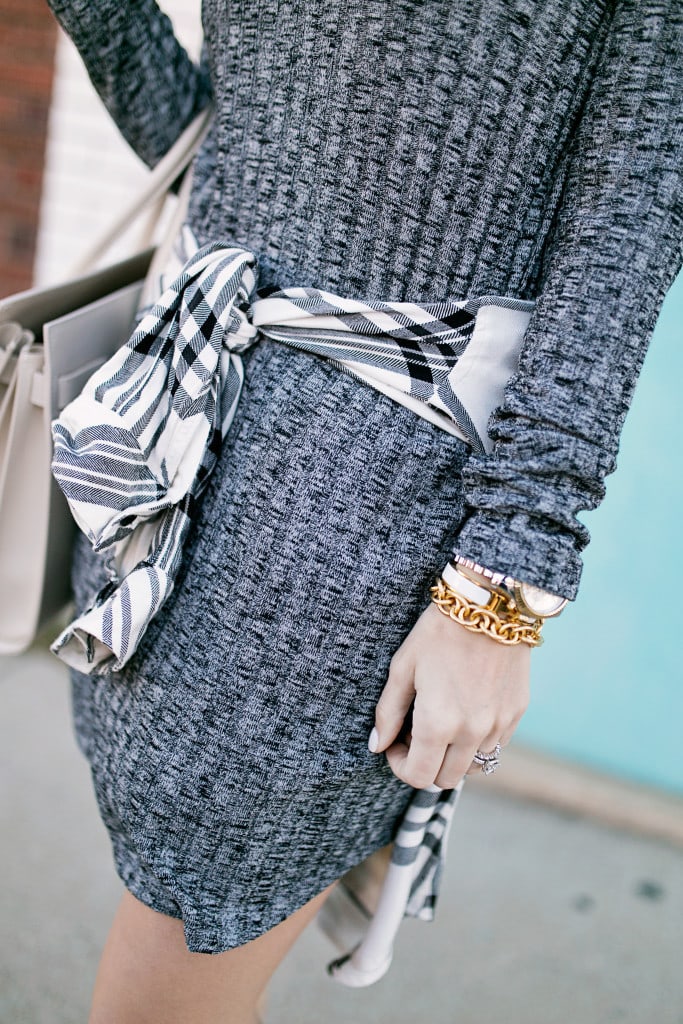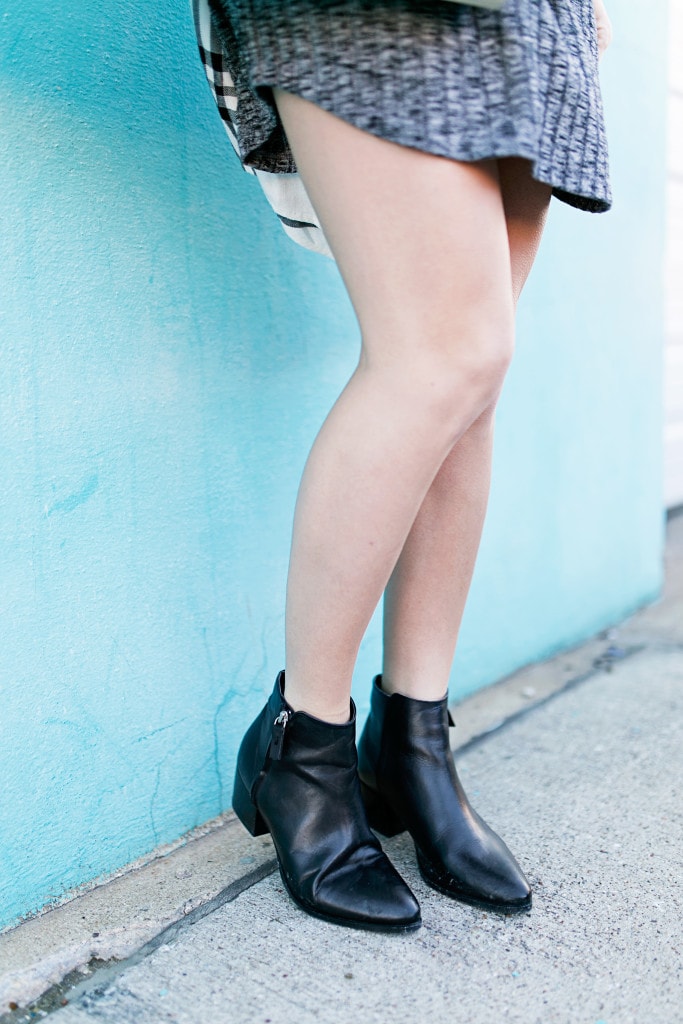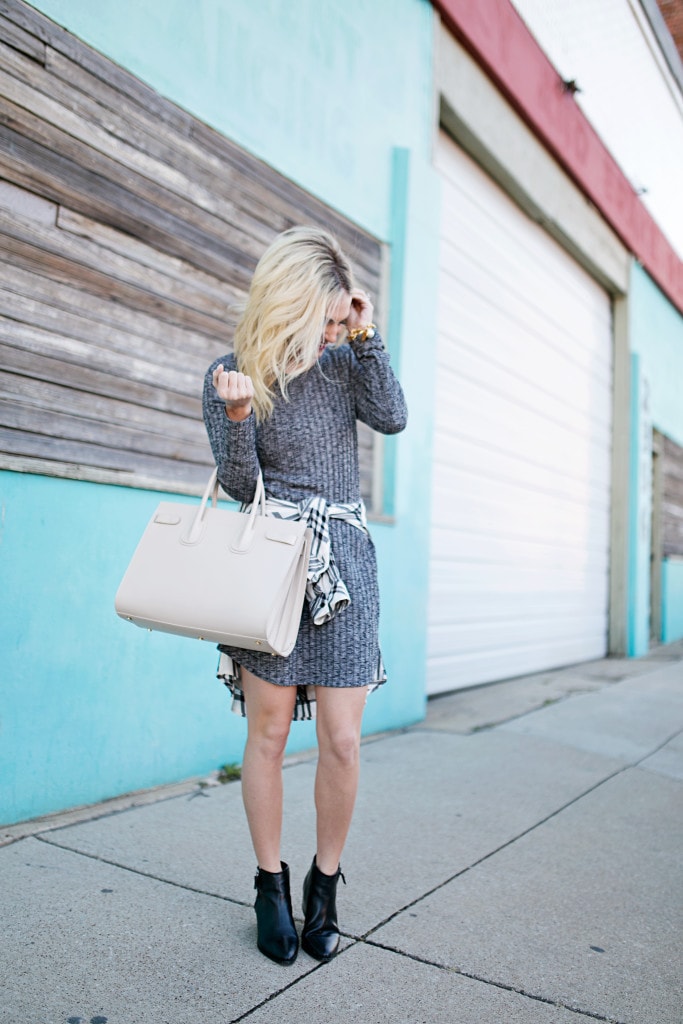 Dress: Everly [c/o] | Plaid: Rails | Booties: Topshop | Bag: Similar | Bracelet: Moon & Lola | Watch: Michael Kors | Lipstick: Requiem
Photography by: Angie Garcia
---
Full disclosure: It was The Wizard of Oz type tornado wind when Angie and I shot this look. So excuse the fact I'm holding my hair down the whole time. Gotta keep it real here on COF.
I shared a go-to weekend errand look here but I've also had my eyes peeled for a weekend dress. I wanted something fitted but NOT body con. I don't do body con for errands. Kourtney Kardashian can rock that any day, but we keep it a bit more relaxed over here in Texas while we go to Target. I've tried on a ton, but this one is seriously so easy to wear. I tied a plaid around my waist in case I got cold, but I just loved that the cut wasn't oversized but the fabric kept it laid back. You could nap in this thing, which is a must for weekend looks. 😉
Go up one size as this runs smaller.
I also need to just toot my own horn for a second. I don't typically advocate that, but all wives will understand what I'm about to say.
I finished all of our wedding thank you notes this past weekend! And before Valentines' Day! 😉
I had given myself a deadline of Christmas, but I was so ignorant. People send wedding gifts up until a year after your wedding, so I would finish a batch, get more gifts, and then finish a batch. Christmas cards also threw me off because I took a break to send those out on time and then we've been traveling on some weekends. So I moved it to the next holiday and said they had to be out by Valentine's Day! 
I can't even have wine right now so I'll just drink some Kombucha to that!
I hope you have a wonderful Tuesday and this inspires your weekend wear!