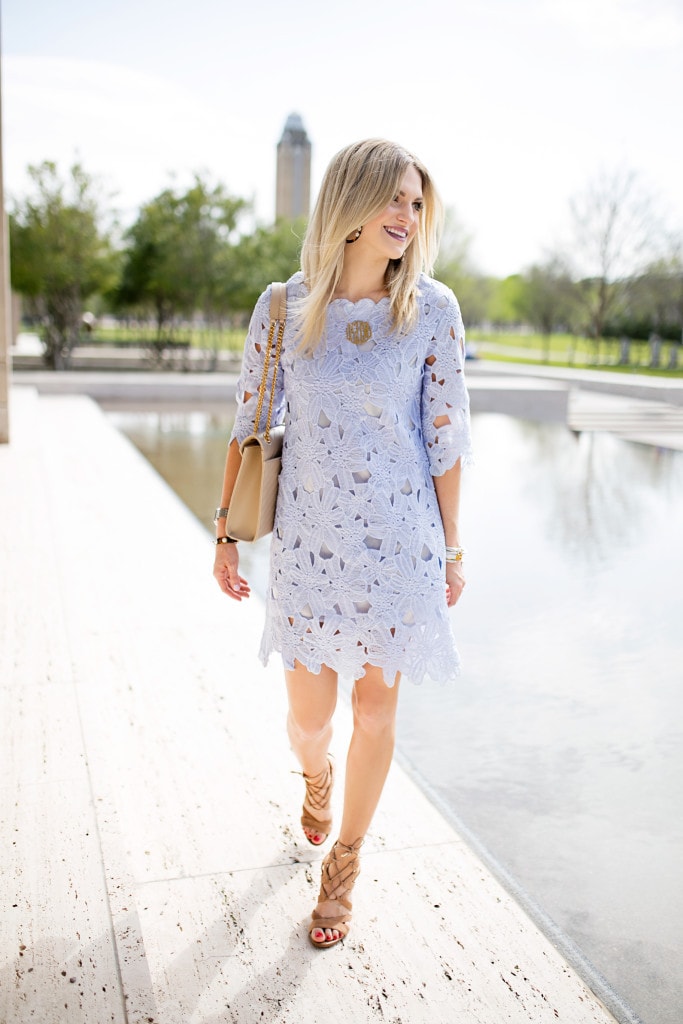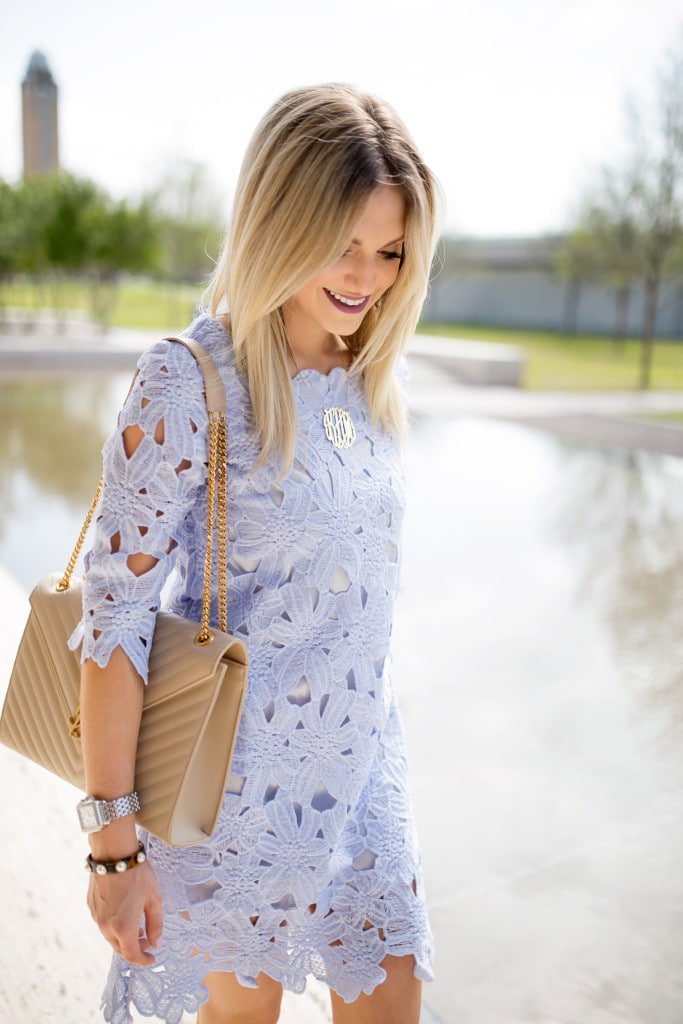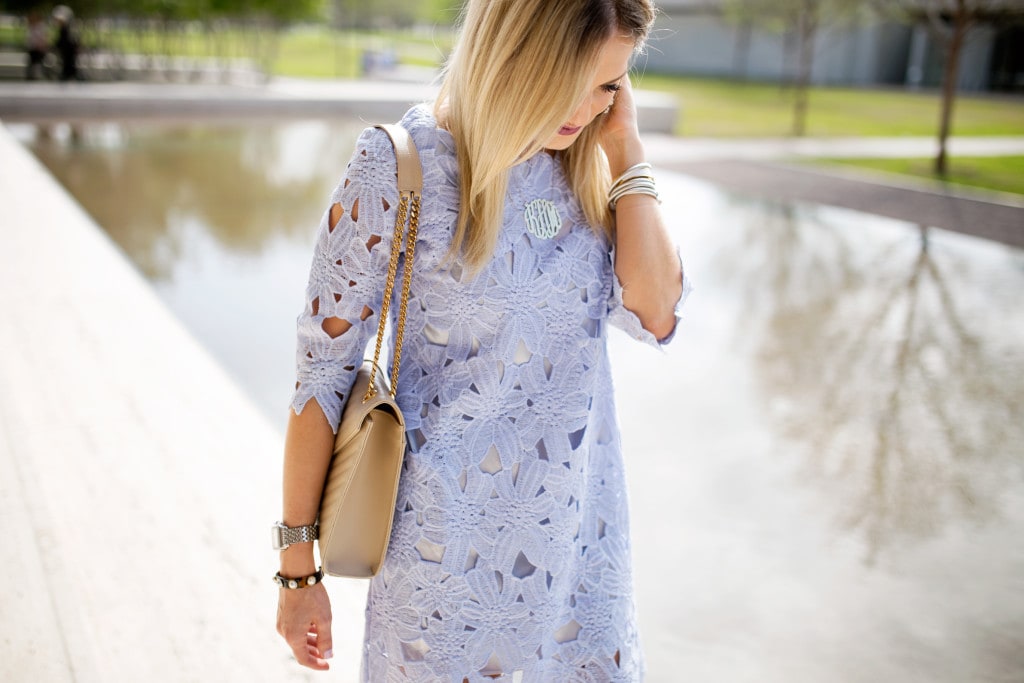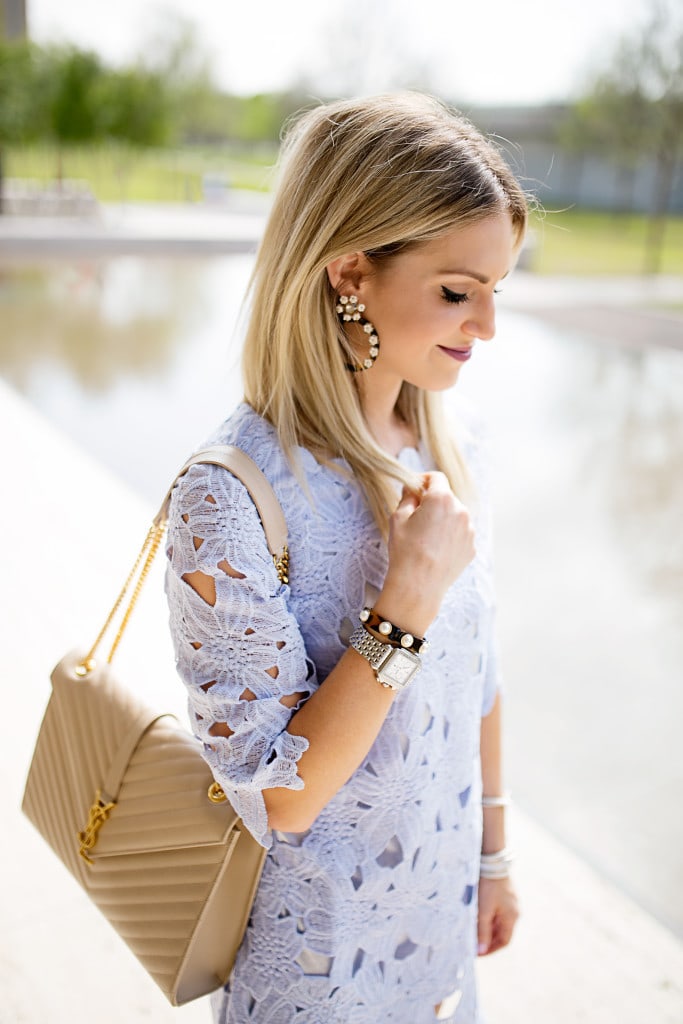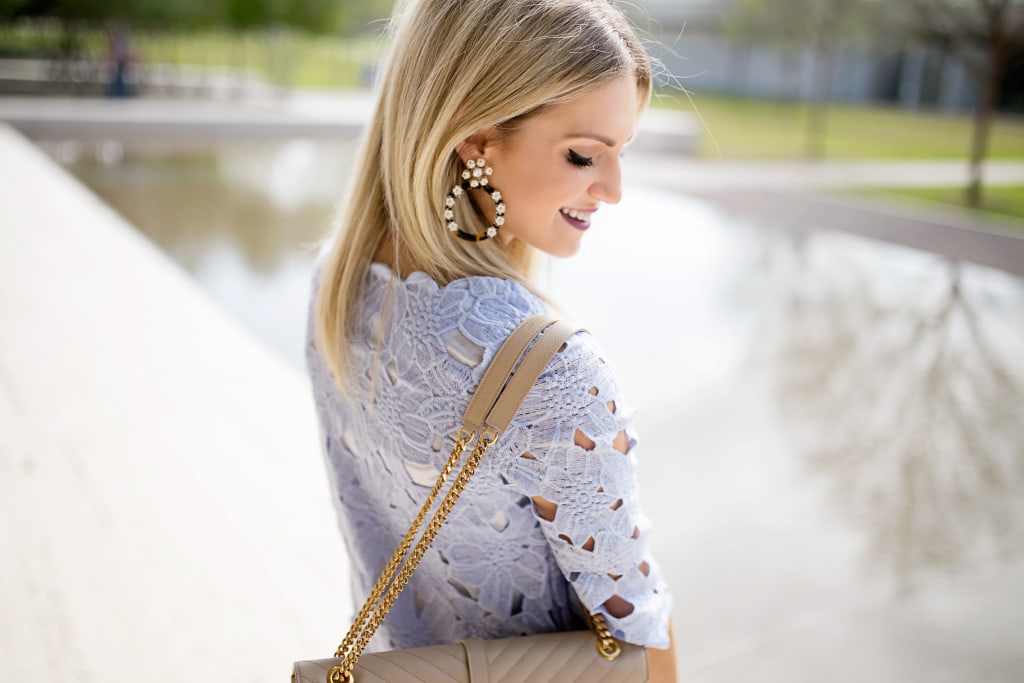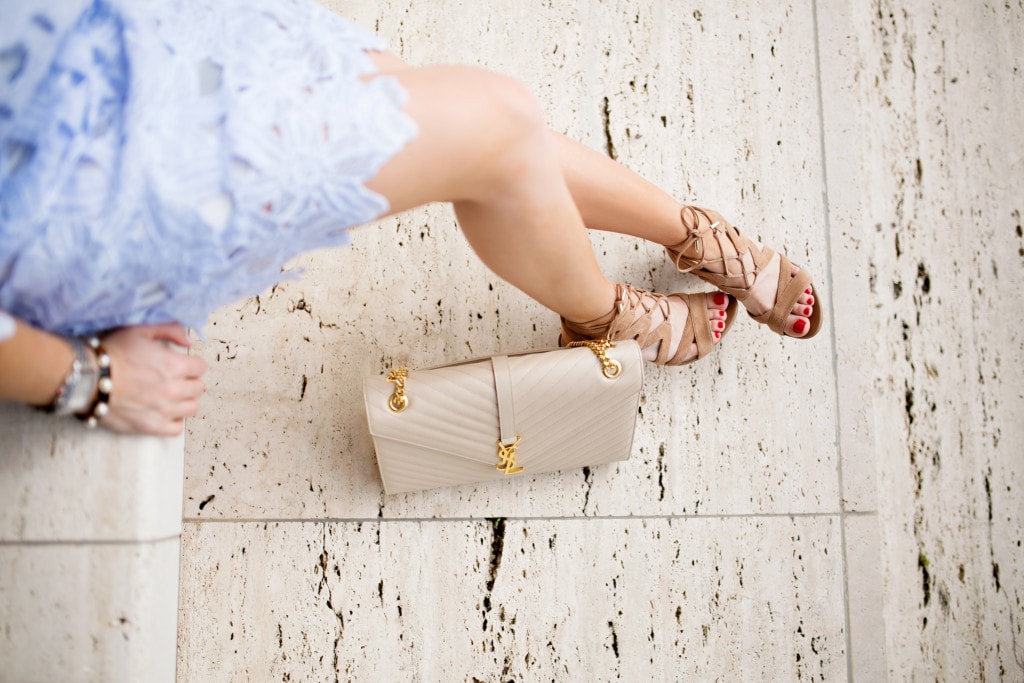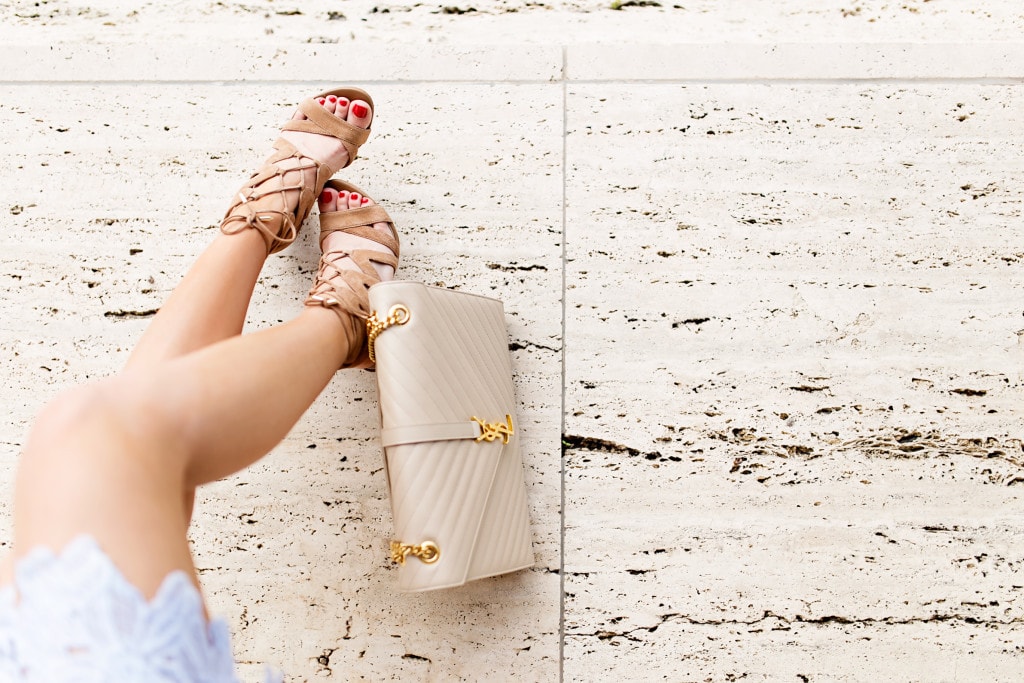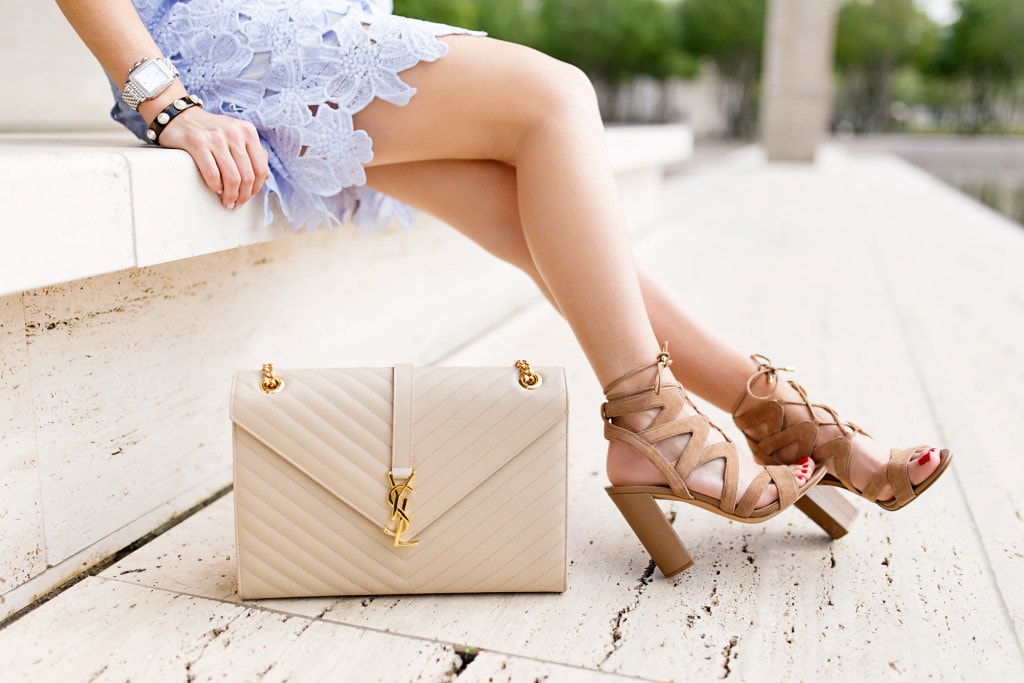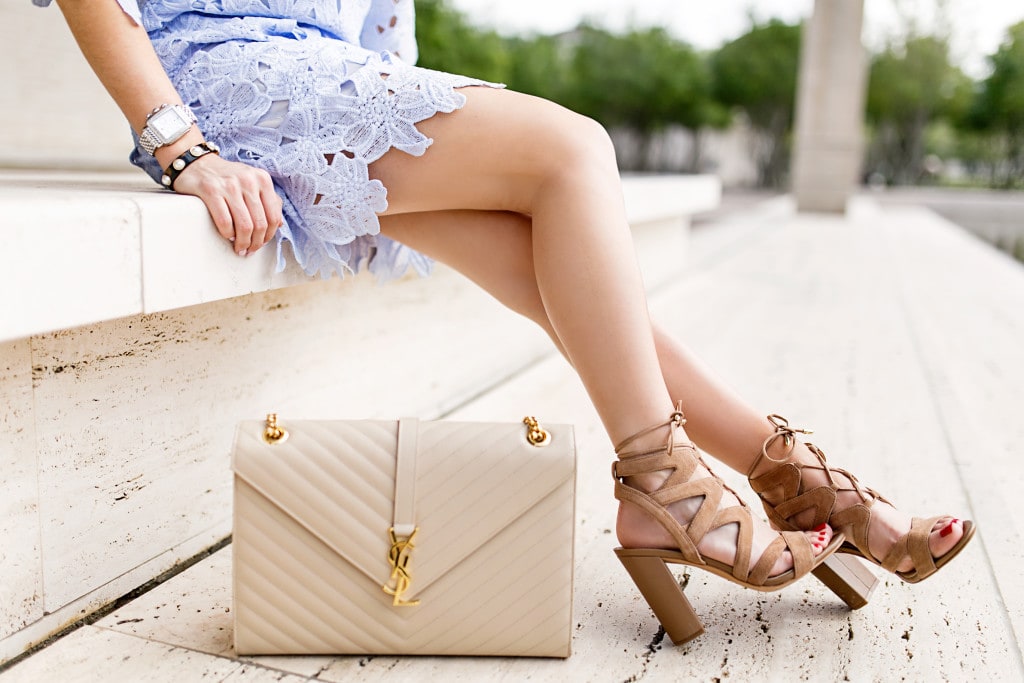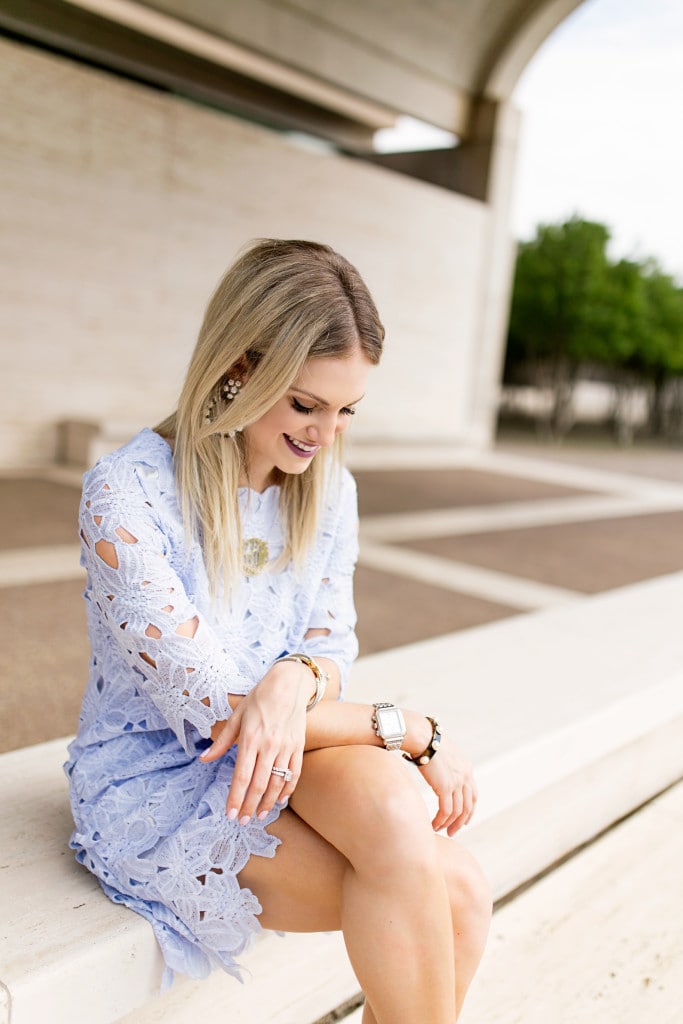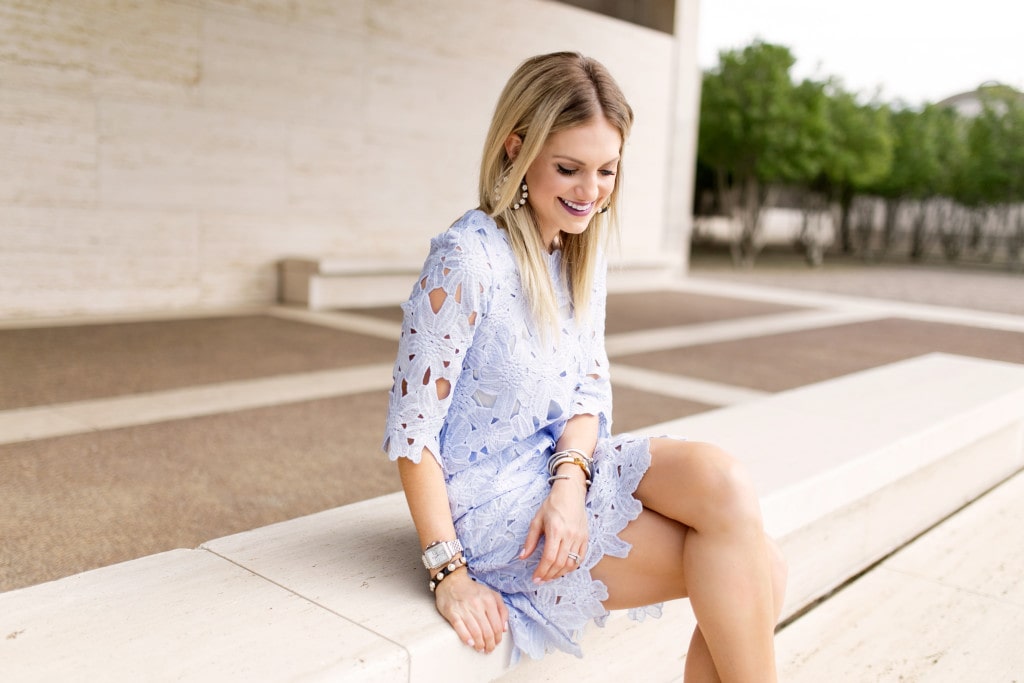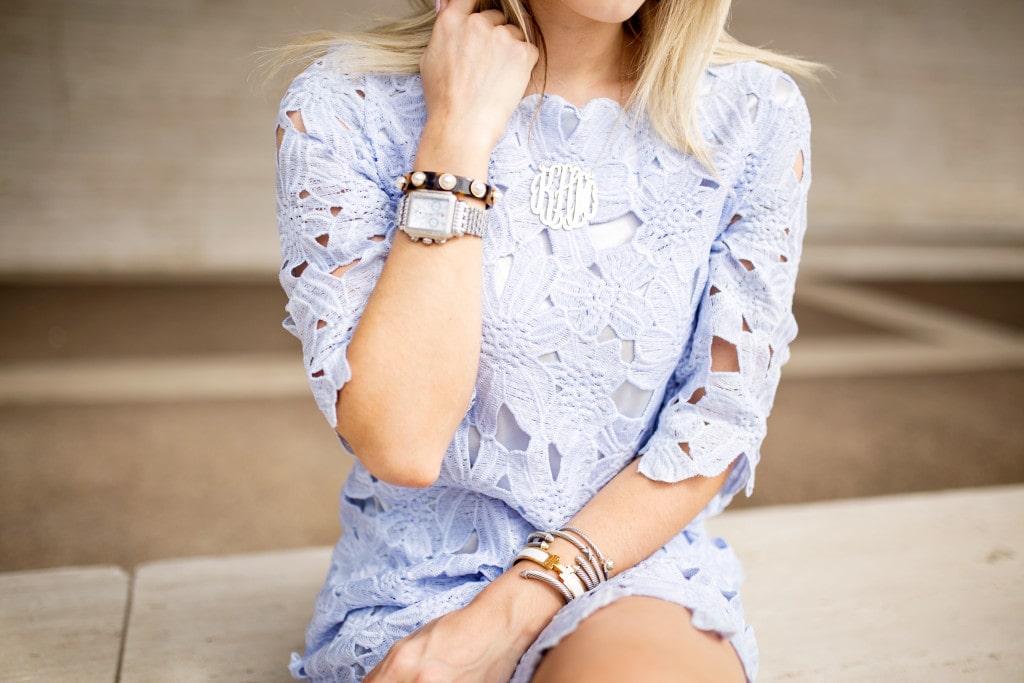 Dress: Chicwish, Pink Version [c/o] | Shoes: Sam Edelman | Bag: YSL, Similar | Earrings: J.Crew | Bracelets: Baublebar, David Yurman, Hermes | Watch: Michele | Lipstick: Goddess
Photography by: Angie Garcia
---
You might have noticed in my photos my hair looks a bit darker than normal! You're "technically" supposed to go lighter in the summer and darker in the fall, but I don't like to do things per the usual.
For me, as temperatures heat up I like my maintenance to go down. Switching powder products for cream and light roots for more natural ones. I told my hair stylist to just melt my roots so that I could come in whenever I wanted and it wouldn't be such a shock of new growth! I have been telling myself I NEED to get a proper spray tan with this to see how it will look in the summer, but I've been a little lazy. 😉
With the new hair, [brunettes are probably cracking up! "What new hair?!" But if you're blonde, you get me. My poor dad about had a heart attack when he came home from Africa. He was like, "Um, you're not blonde anymore."] I've been trying some new lipsticks! I love this one called Goddess and the matte/pigment/cream ratio is perfect!
To combat the darker hues, I've been wearing so many feminine lace dresses lately! I feel terrible, my blog has been all dresses, I swear we'll get some jeans in here one day! I've just felt more ladylike and surprisingly, more comfortable. If I wore black denim and a tank every day, I think I'd freak out and go back to get more highlights. But my girlfriend, Carmen, told me I need to keep this for a good 6 months to see how it does with maintenance. This dress is such a good price point and it comes in a sweet pink version as well I need to get! It's on sale for $43!
Do you have any fun plans for Easter weekend?! We are headed to Oklahoma to see my family! The past few times we've been going our trip has been cancelled right while we were headed out the door. They got a terrible winter storm during the holidays so we had to turn around and then my mom ended up having to have a small procedure the last time we were going to go. So I'm excited to see family for a long overdue trip. I got a new lens for my camera so my dad and Paul will have lots of quality time [i.e. my dad grabbing my camera from Paul the entire time] going over it.
I've shared before but my dad and mom were wedding photographers when they were newly married! My dad comes from a family of photographers [from wedding photographers to prints-my grandpa's work is sold on Wayfair! I saw it and was like, "Wait! I shop here! haha!] and so they did it when they were newly married and when I was little. I always helped my mom work bridal fairs and held the reflector for my dad since I was 5. Needless to say, I guess my parents forced me into doing something with photography. So my dad and Paul love going over my camera for hours!
I hope you have a wonderful rest of holy week and a great Easter Sunday with your family!

Styled with Chicwish