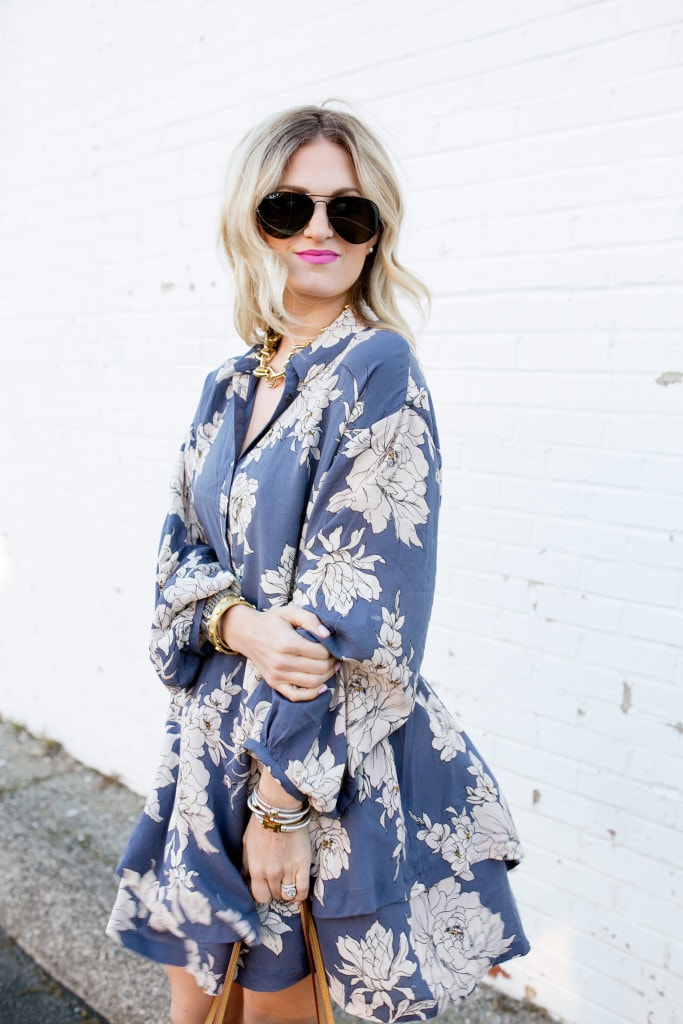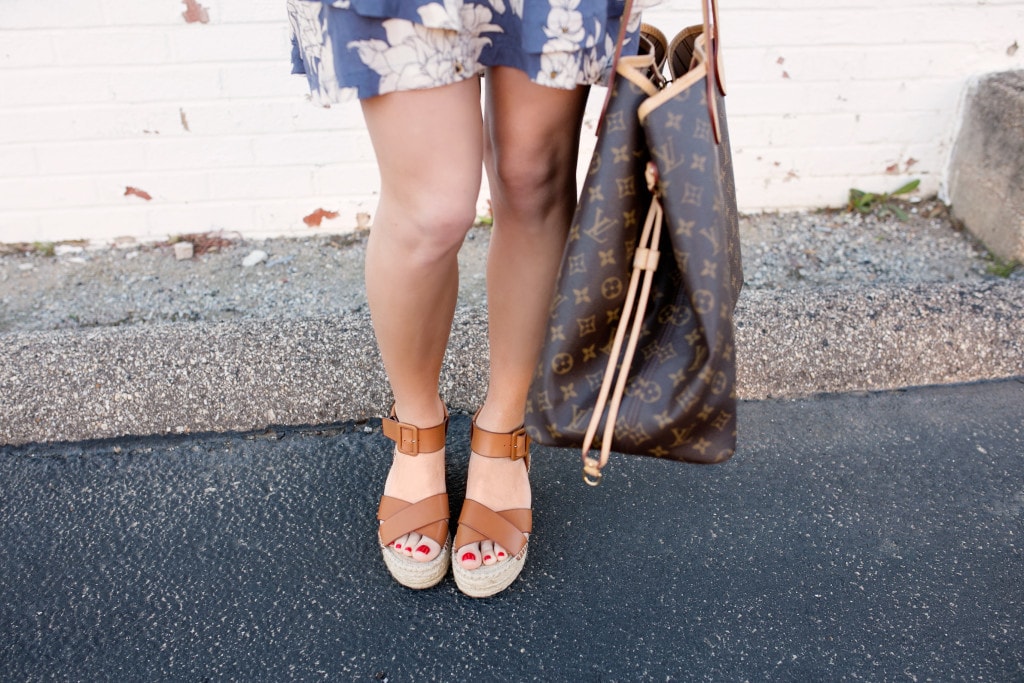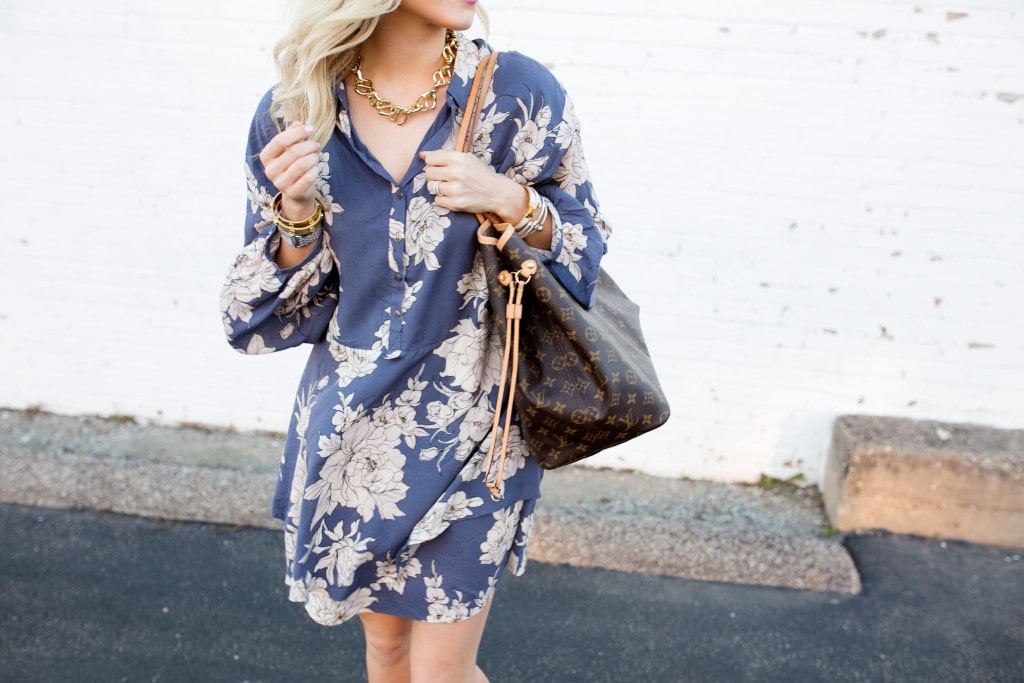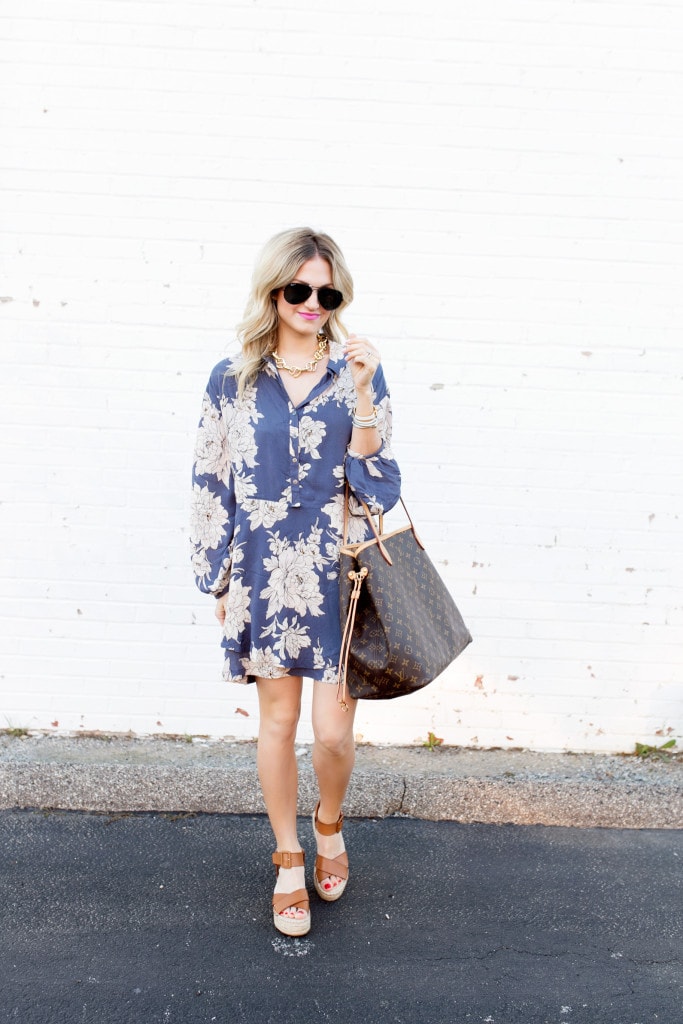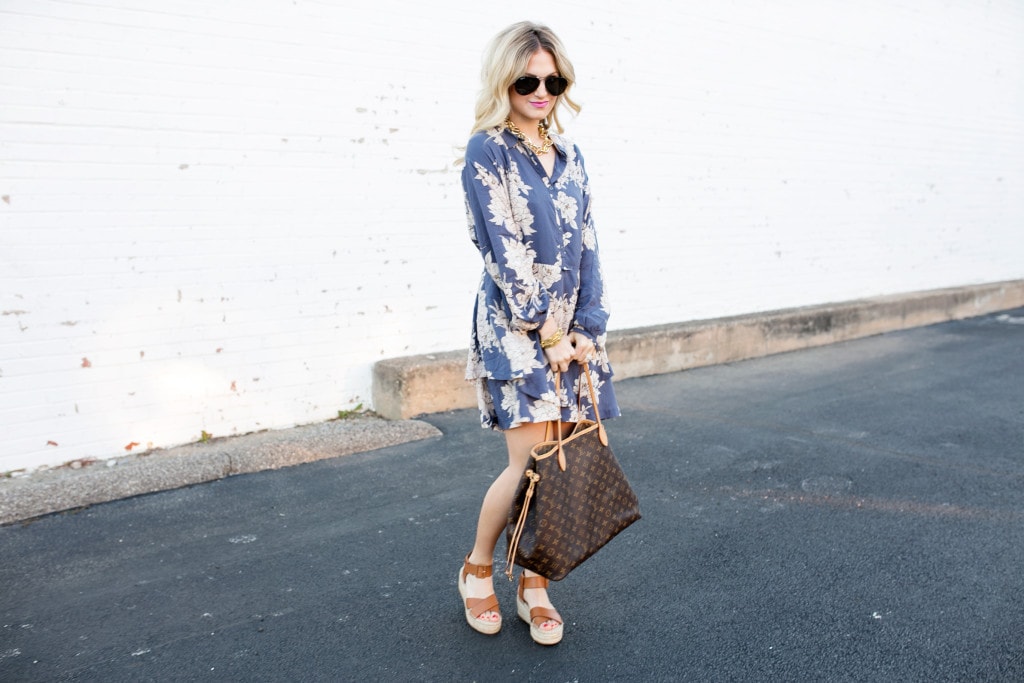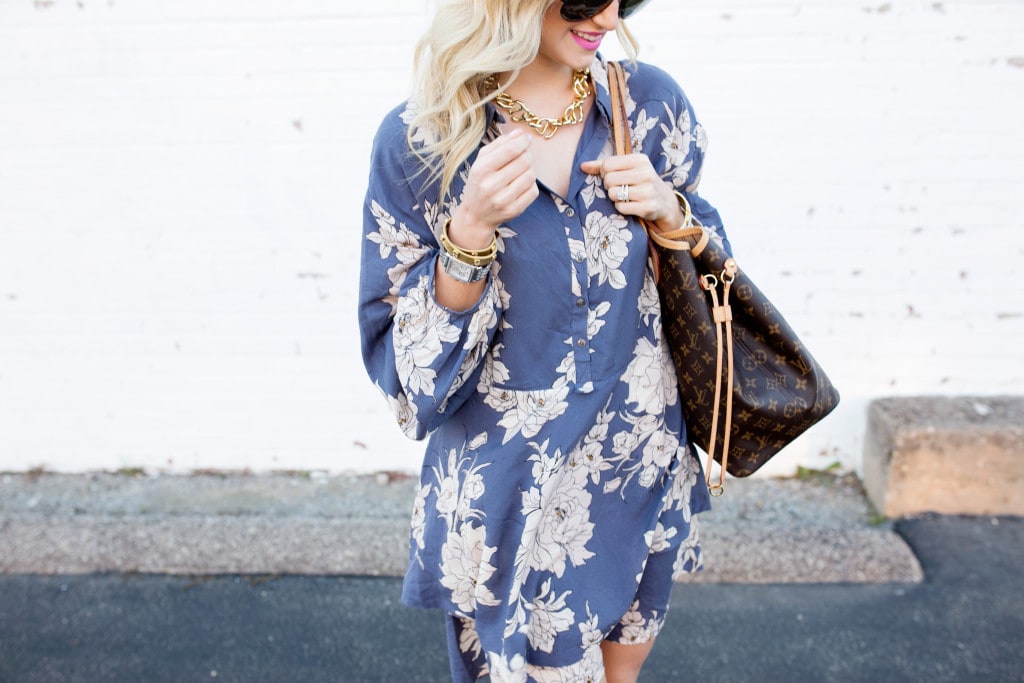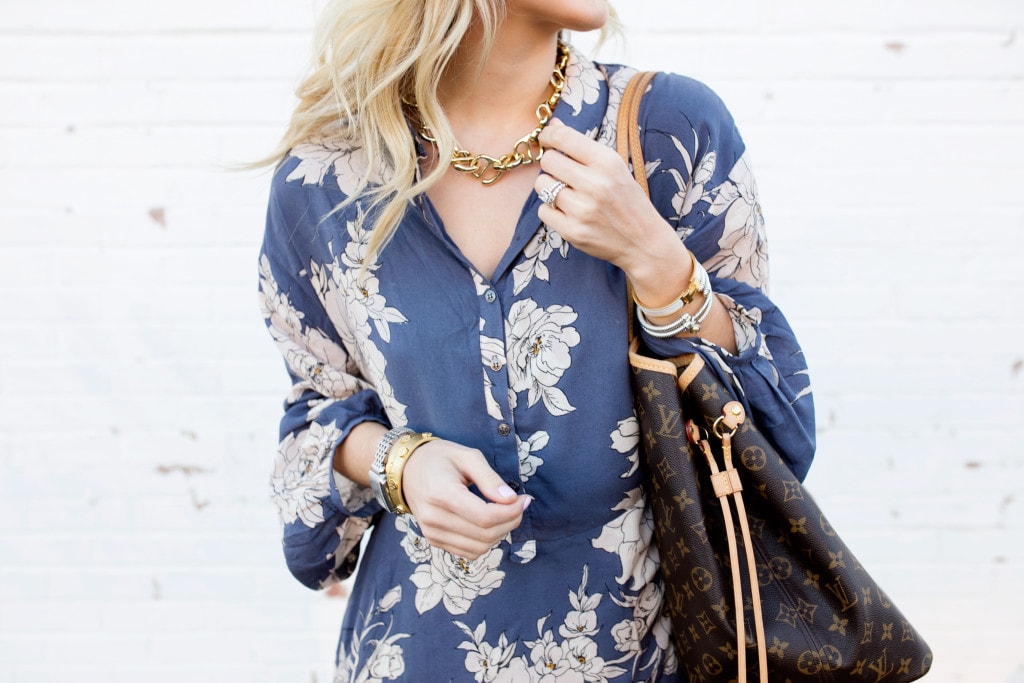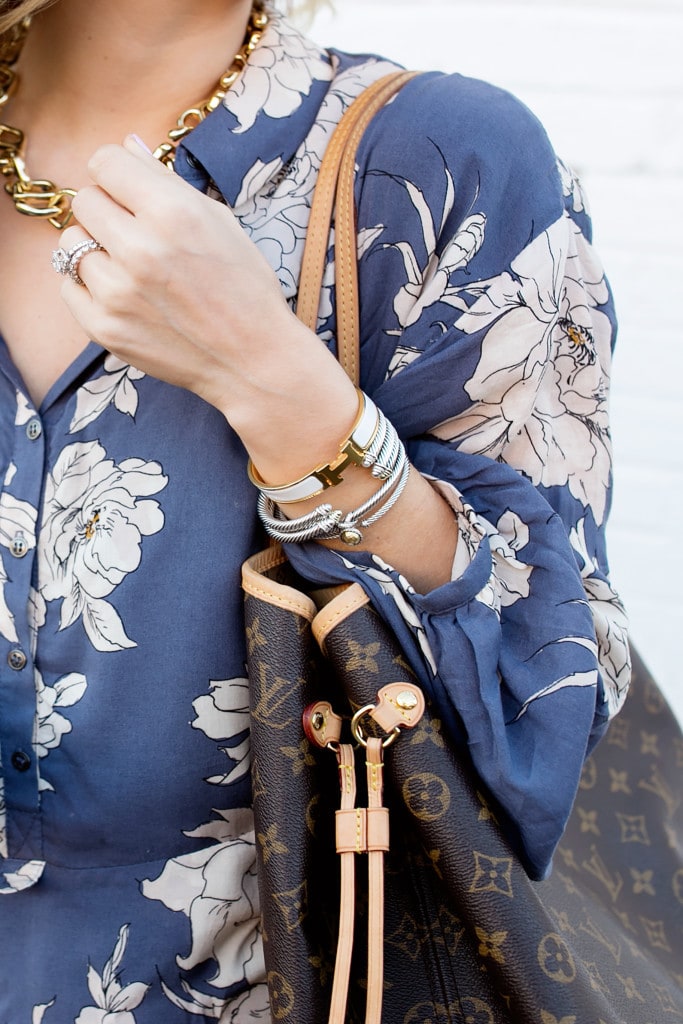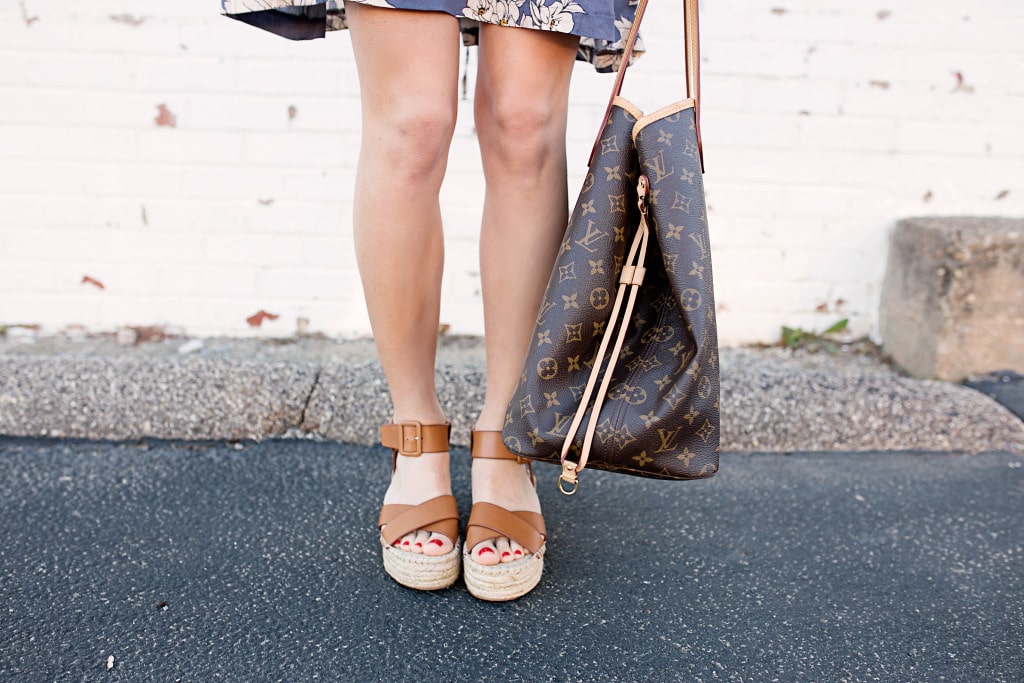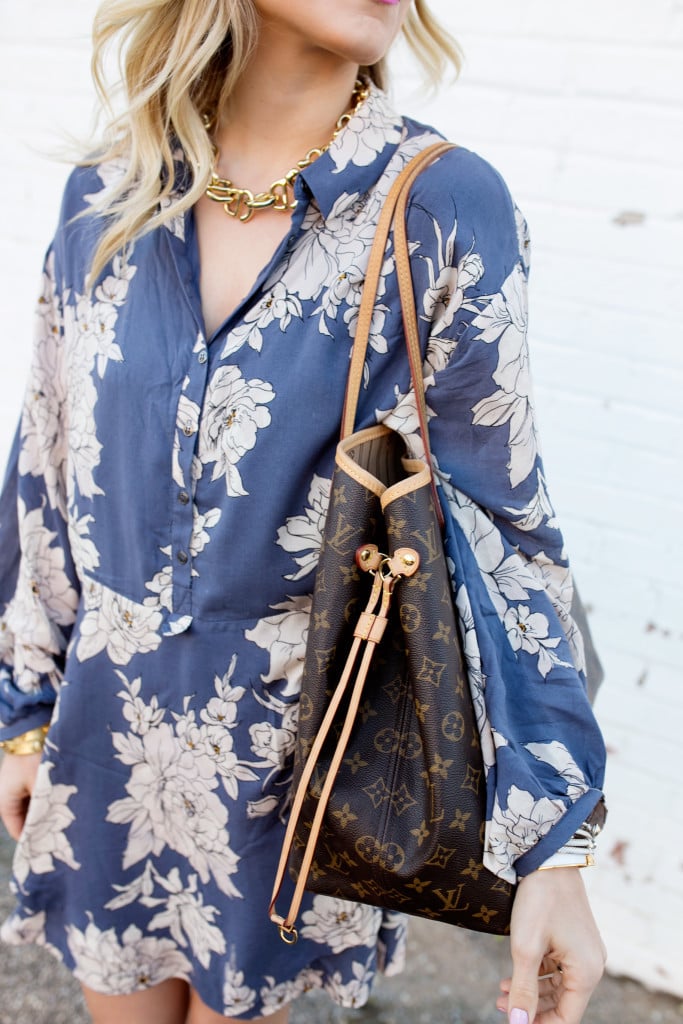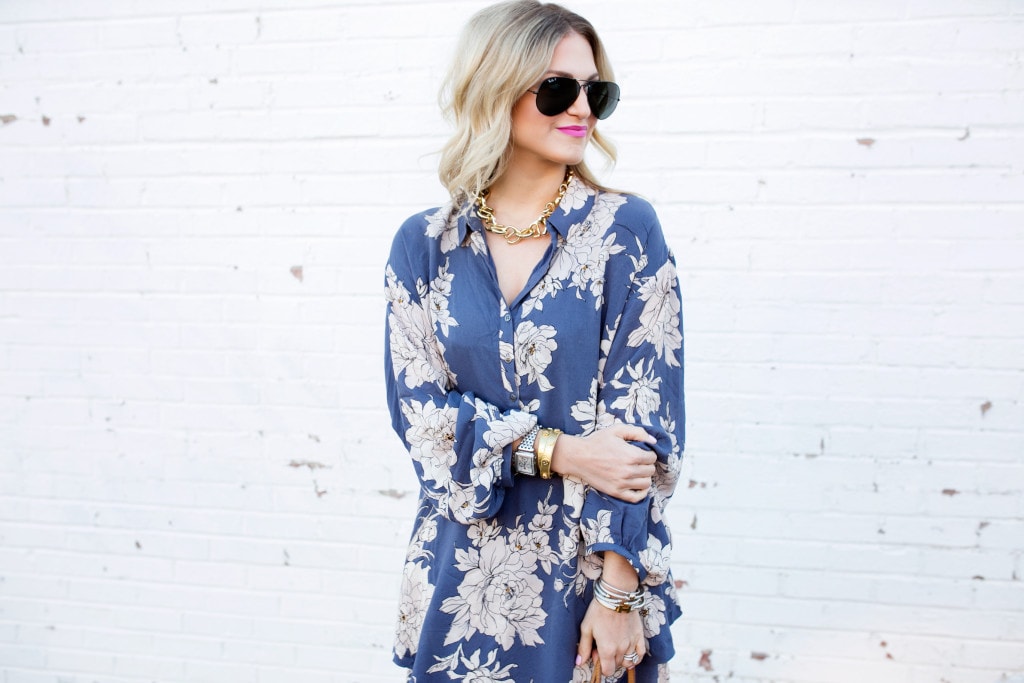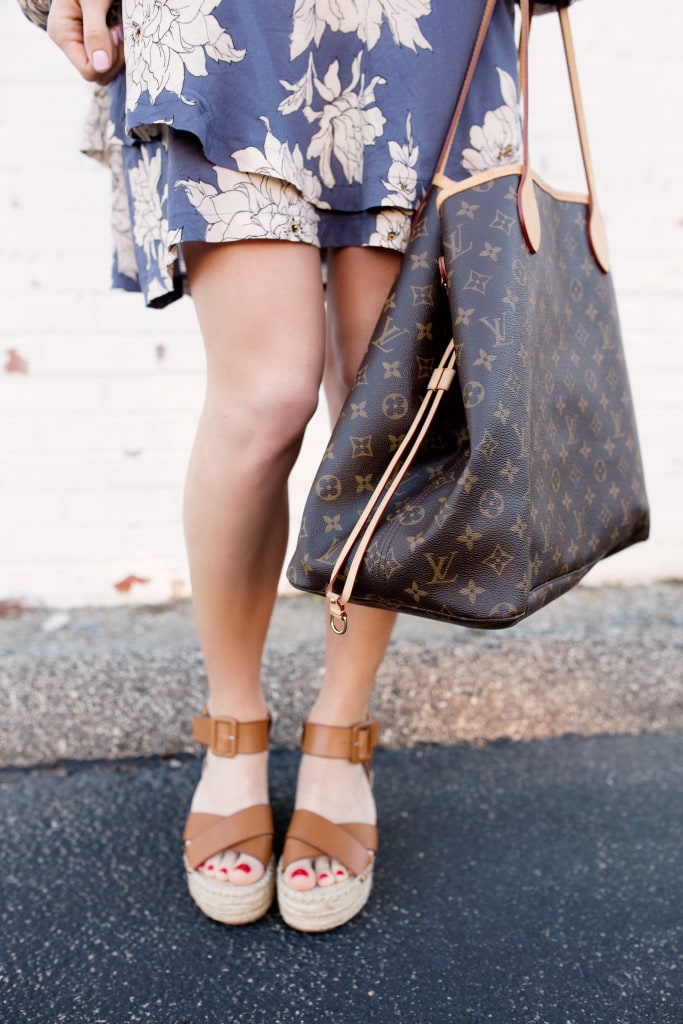 Dress: Free People | Shoes: Sole Society [c/o] | Bag: Louis Vuitton, Similar | Necklace: Baublebar [c/o] | Bracelets: Tory Burch, Hermes, David Yurman | Watch: Michele | Sunglasses: Ray Ban | Lipstick: Neon Azalea
Photography by: Angie Garcia
---
Longtime COF readers will remember when we used to do Friday Frills. I would share my favorite images and 5 or so things I was loving/wanting/had on my mind! When writing this post I felt so scatterbrained wanting to chit chat about a million things, so I thought I'd combine it with an outfit post to justify my girl talk!
1.Girly Things
My mother might cringe I'm chit chatting about bras on the blog today, but my sister and I are so picky about them. We love little bralettes like this , but sometimes those don't go with your attire. I'm all for wearing them Monday through Friday, but if I have a sundress on, I can feel a little lazy with a casual bralette. However, I am not a fan of over-the-top bras. Too much. And I never say anything is too much…I've had so many girlfriends rant and rave about this bra, so I think I'll be splurging on one this weekend! It seems like the perfect balance of simplicity and feminine details!
2. Baking
We I [Paul eats terribly at work!] at really clean this week, so I'm ready to bake something this weekend! Salted Peanut Butter Cookies sound incredible and there is no gluten in these so I know it won't bother my mom, either!
3. Flatforms
I love flatforms for spring and summer! I'm 5'3″ and Paul is about a foot taller than me, so sometimes I feel extremely casual in flat sandals. I got these flatform espadrilles last week and I'm such a fan I need to order in taupe! These fit true to size and are perfect for those events where you think, "Do I wear a wedge? Do I wear a sandal?" This covers both areas! They are also extremely comfortable if you have to be on your feet all day! #winwin
4. Be Honest
How often do you organize/purge? Clearing out clutter is really therapeutic for me and a way I help cope with stress. But I also start to think I'm crazy because I feel like I clean out the same areas at least once a week! I know a lot of that has to do with always testing product for my job, or maybe I just have a slight addition to deep cleaning? If you want to deep clean this weekend, I have lots of different ways I do it on my Pinterest board here!
5. Blog Q&A
Last week, I shared on snapchat about a really fun event coming up on April 6th! I'll be talking more about it next week, but me and my girlfriends Haley from Sequins & Things and Ashley from The Teacher Diva will be hosting an event April 6th at 316 Design Source. We had been chatting for months about how the number one question we are asked is related to blogging. Whether you think the Lord is tugging on your heart strings to start a blog, or you're well versed and want to be able to make it your full-time job, this event works for you!
We wanted to have a fun girl's night with friends [we tried to make it as Gossip Girl-esque as we could! 😉 With everything from a bartender serving drinks to door prizes that will help grow your blog!] where we could provide one-on-one consulting. We aren't necessarily able to do all of that through e-mail and really give you that customized help you desire.
We'll be sharing my PR tips [I used to work in PR with bloggers], finding your niché [how to stand out in an over saturated market], how to work with brands and how to grow your following and engagement. There will also be an open forum Q&A where you can ask anything you want to know about the industry and how to help your own brand!
You can purchase tickets here and please let me know if you're interested! I would love nothing more than to meet you and help you accomplish your goals! A portion of the ticket sales will also be donated to Genesis Women's Shelter.
Sidenote: I've gotten lots of questions about this being available online. At the moment we aren't able to make it available online, as we really want this to be catered towards each individual girl and her needs. Therefore, we aren't sure how comfortable each girl would be being taped and sharing her goals for her own blog. We hope to really be able to do this in other areas in the future and this can be a way we assist with readers' blog needs! 
What things are on your mind or in your online shopping cart this weekend?!