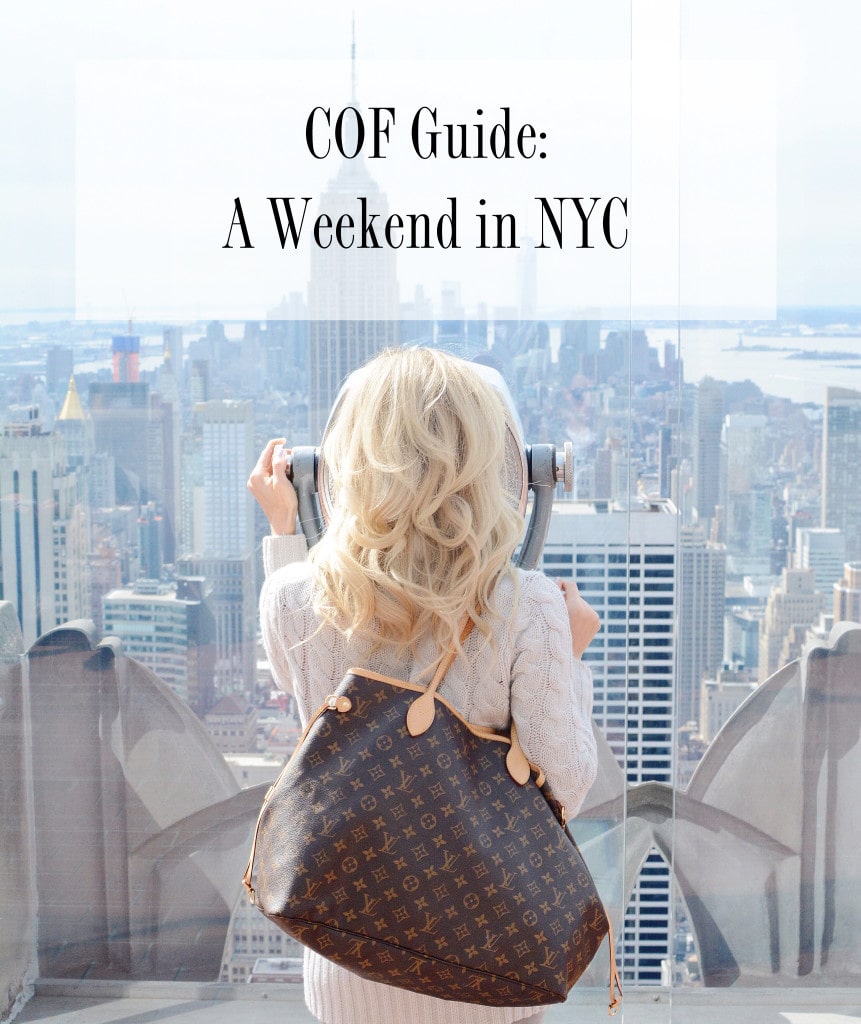 Happy Wednesday! While in NYC I got so many requests for a post on an NYC review, where I recommend to stay, eat, play and shop! I've been to the city a lot and I finally feel like I have all my favorite spots down, so this was perfect timing. The first 3 or so times you go to NYC I think you have to go to all the fun tourist spots, and I still love to do so! But this time around we got to go to some restaurants that may not be known as "must haves" but I think they are even better! 😉
I'll share the order of what we did in case you're curious because with cabs and traffic, it makes more sense to do things that are around one another and then at the end I'll make a cheat sheet for you so you can add these spots in to your personal favorites!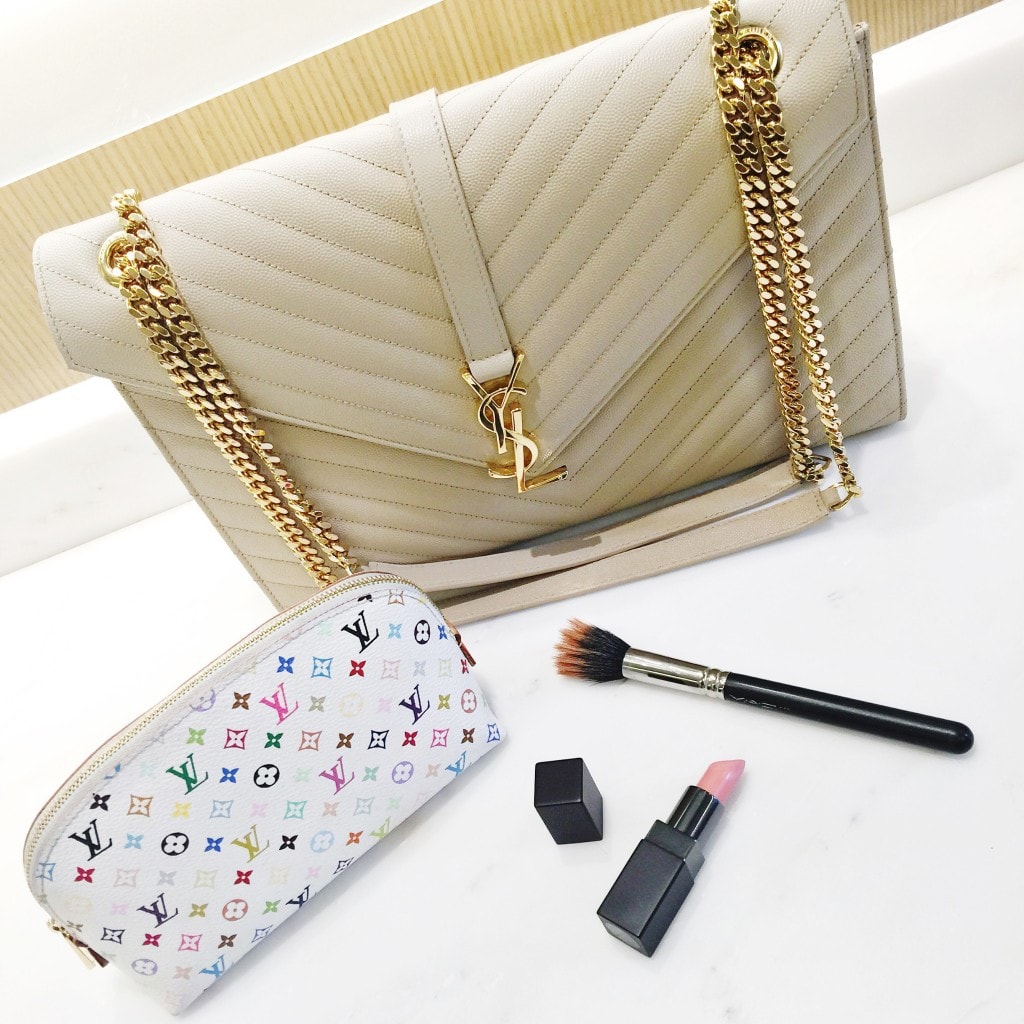 Lipstick Color: Indiscretion
Day 1:
We got in Friday afternoon and had to head straight to some meetings! This time around we chose to stay at The Knickerbocker. Hotels in NYC can be let downs to say the least. I'm always in shock at how small they are and how the amenities aren't updated for the price you pay. So I had yet to find a hotel I was loyal to, and this trip definitely changed that. I shared on snapchat what our room looked like [the interior design of my dreams] but The Knickerbocker was perfect! It's got a modern-Gossip Girl-esque aesthetic which is how you want to feel when you land in the city!
The bathroom was to-die for, so I made a big excuse to "touch up" my makeup [AKA take 20 minutes staring at the countertops] before we went to our meetings.
After our meetings Paul and I walked around a bit [this was his first time to NYC!] and we ran in to a little restaurant to grab a cocktail. For the life of me I can't remember the name, but it wasn't even anything special. Just a cocktail to warm up and talk about how the meetings went. I also drug him into Nordstrom Rack. That isn't a necessity, but their Nordstrom Rack is the equivalent of a Nordstrom. When you see Valentino bags on sale, you can't not go in.
We headed back to our hotel to eat some desserts [we hadn't eaten all day!] and get ready for dinner. Sugar first, right?! Clearly, I didn't follow paleo or Whole 30 this trip but life is about balance!
We had dinner at Balthazar and you must, must go! Their french fries are incredible. No parmesan cheese. No truffle oil. Just, good french fries. The way they are intended to taste. I watched something about how they fry them and that accounts for the taste, but all I know is they are so good you don't even care about the guilt. And isn't that the best kind of food anyways?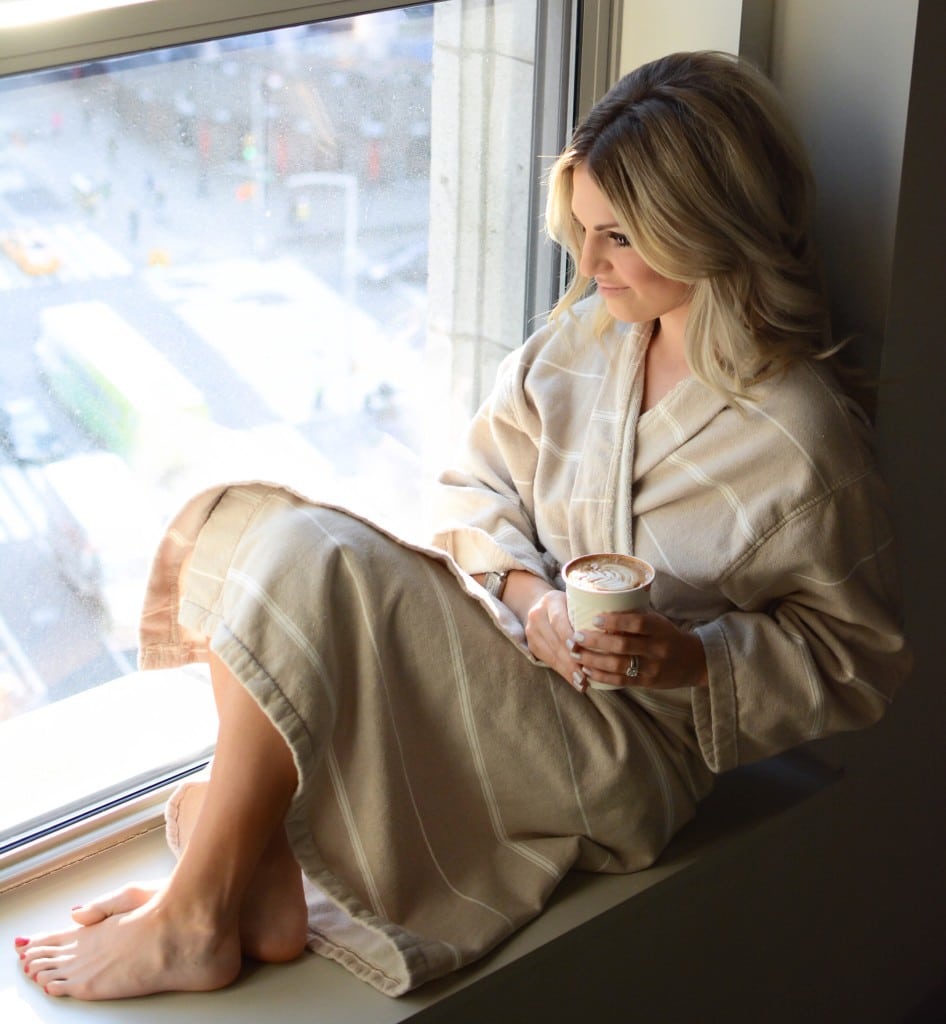 Day 2:
I love to grab coffee early in NYC and watch the sunrise. Our rooms overlooked Time Square and had the cutest little ledges on the windows. Paul and I ordered coffee from their café and watched the sun come up. We headed to breakfast at Jack' Wife Freda and I recommend getting there around 9. We sat down and luckily got a table immediately, but then the line was all the way down the street. This was Paul's favorite breakfast of the trip, so if you go with your guy I definitely recommend stopping by.
After breakfast we ran to Rockefeller Center to get coats. They had a cold front come in [it was supposed to be 60s and was 34]. It was a divine sign from the Lord that all was okay because J.Crew had one last parka in stock in my size [go down a size, I have a Petite XS on!] and it was on sale! It was seriously so warm and I felt great the rest of the time. We also checked out the shoe floor at Saks right across the street. Paul likes to splurge on investment pieces for trips that way I'll always remember where we got it. We thought about getting the Chanel flats [we also tried to get them when we went to Scottsdale] but they don't fit my feet! My feet are way too narrow. Does anyone else have that issue? I've tried a thousand times and they fall off my feet so we said no. If you're an NYC girl, there is a Robin's egg blue color that I'm still bitter didn't fit. Please take one for the team and wear it for me. I walked around the beauty department for a bit [which was insane!] and got this lipstick by D&G in the shade Bonbon. It's such a pretty pink for spring.
After shopping we went to Top of the Rock. I hate heights. If there is a word stronger than hate I would use that. And I hate when people want to "try" to help me get over my fear. I've zip lined. I've done ropes courses. I've done it all. The only thing I feel after "conquering my fear" is agitated someone forced me to do something I hate. But I knew we couldn't go to NYC and Paul not see the top so I decided to try it. Height haters, this is fine! I went to the very top and wasn't scared at all. The way they've made it doesn't make you feel nervous at all, so we took some pictures and the sun felt amazing!
After Top of the Rock we headed back to the room for a power nap. 20 minute naps are a necessity for a weekend in NYC. We went up to the rooftop bar and explored it taking a few pictures.
After our nap we walked around Bryant Park and went to the New York Public Library. The library is great because it just takes 30 minutes if you need some time to kill before a reservation! Whereas lots of the museums can take hours.
We went to dinner at Emilio's Ballato! Get there at 6:30 as there are only 11 tables total and they don't take reservations. But while you're there a celebrity is sure to join you. Everyone from Michelle Obama to Bradley Cooper has had dinner there and it's such a hidden gem! Dustin Hoffman was there while we were eating and of course I was so obsessed with my plate of carbs I didn't notice. Paul was like, "Babe, look. Babe. Babe, look up from the spaghetti, LOOK!"
You'll be in SOHO and for an after dinner drink head to The Ship. It's dark and dreamy and perfect for a long conversation. This trip was celebrating something exciting for Paul and we spent an hour or so there just sipping on a drink and taking it all in. We also might have spent 30 minutes listening in on a date next to us. If you haven't been to NYC tables are really close together. You may be in shock like, "Seriously? I'm right next to them?" But the people watching is perfect and we loved it! haha. This poor guy was in the friend zone taking a girl from work to dinner, and she was torturing him talking about how much the guy she was dating irritated her. He kept agreeing and at the very end she said, "I mean on paper you're great, but like I'd never date you." My heart sunk and I was sad for a good hour for this guy. If you're reading this, I have friends you can go to dinner with!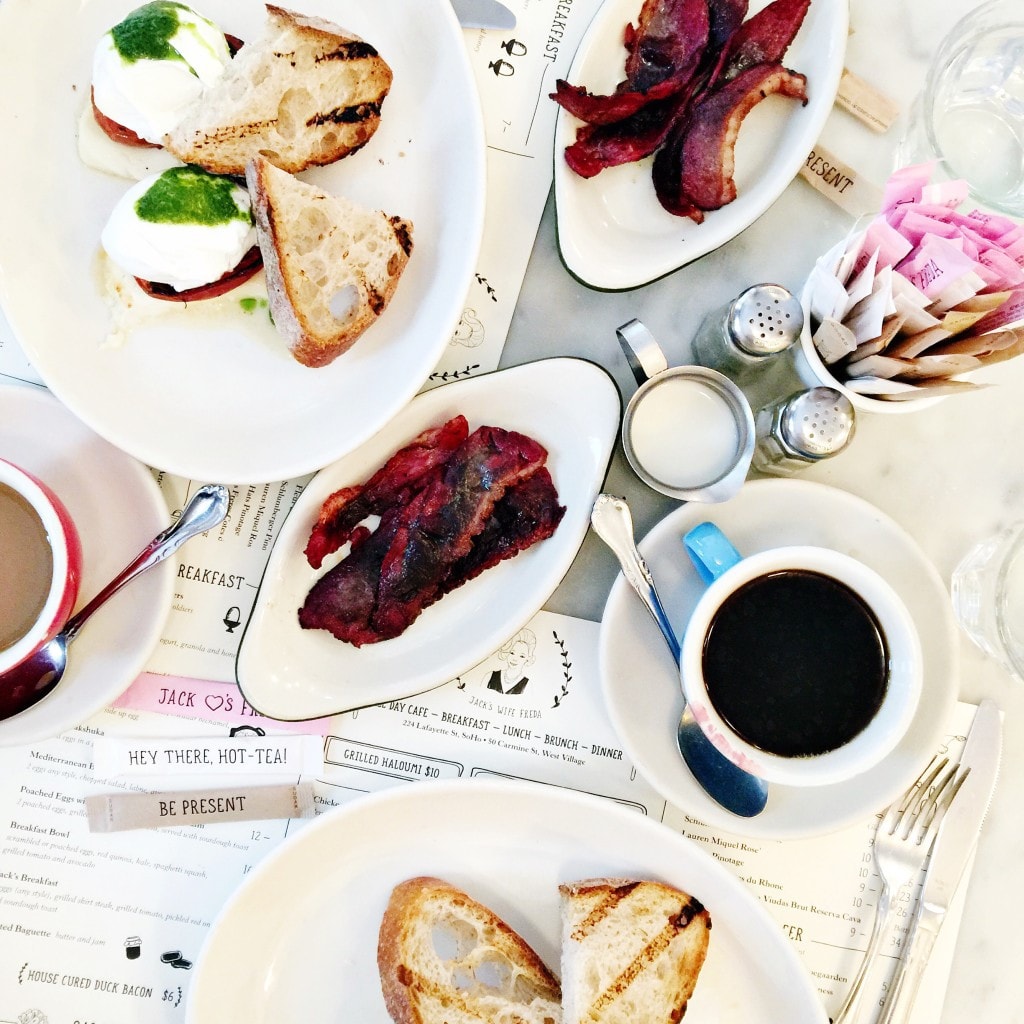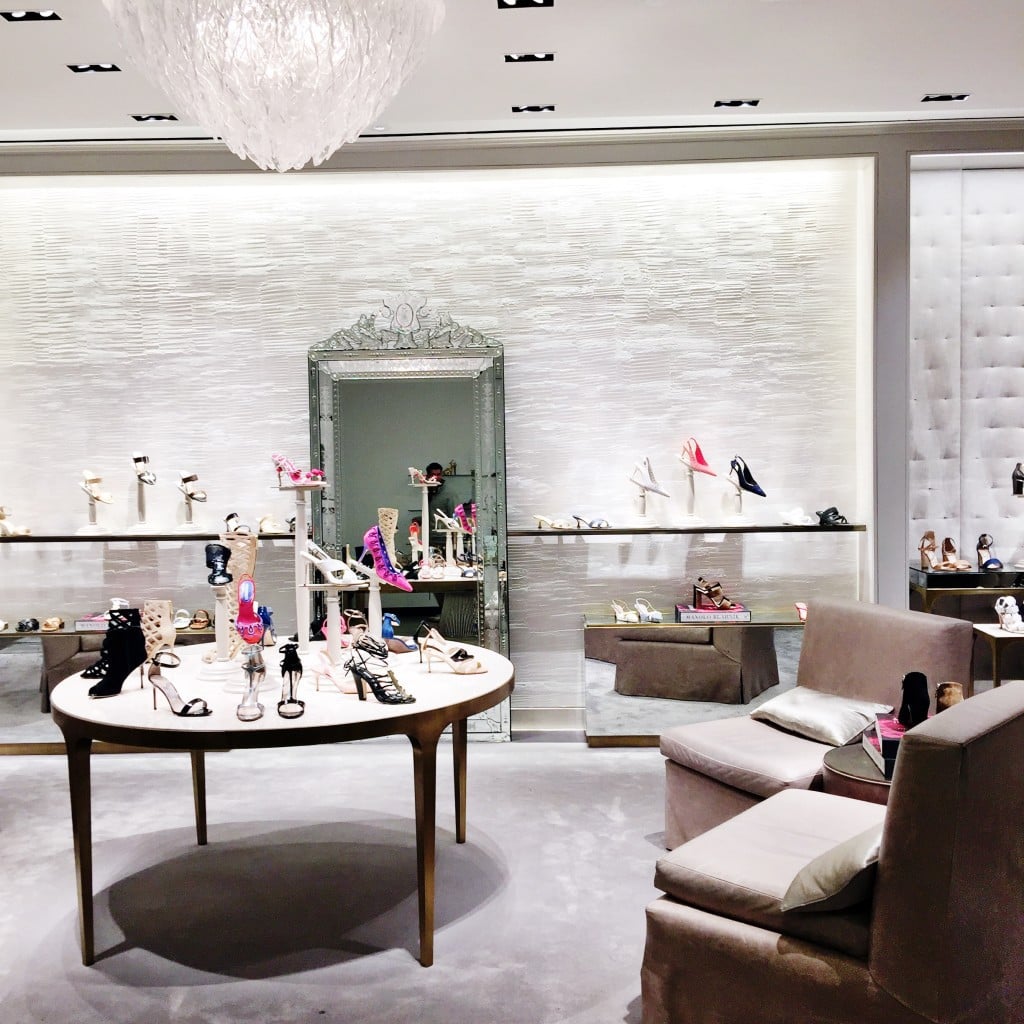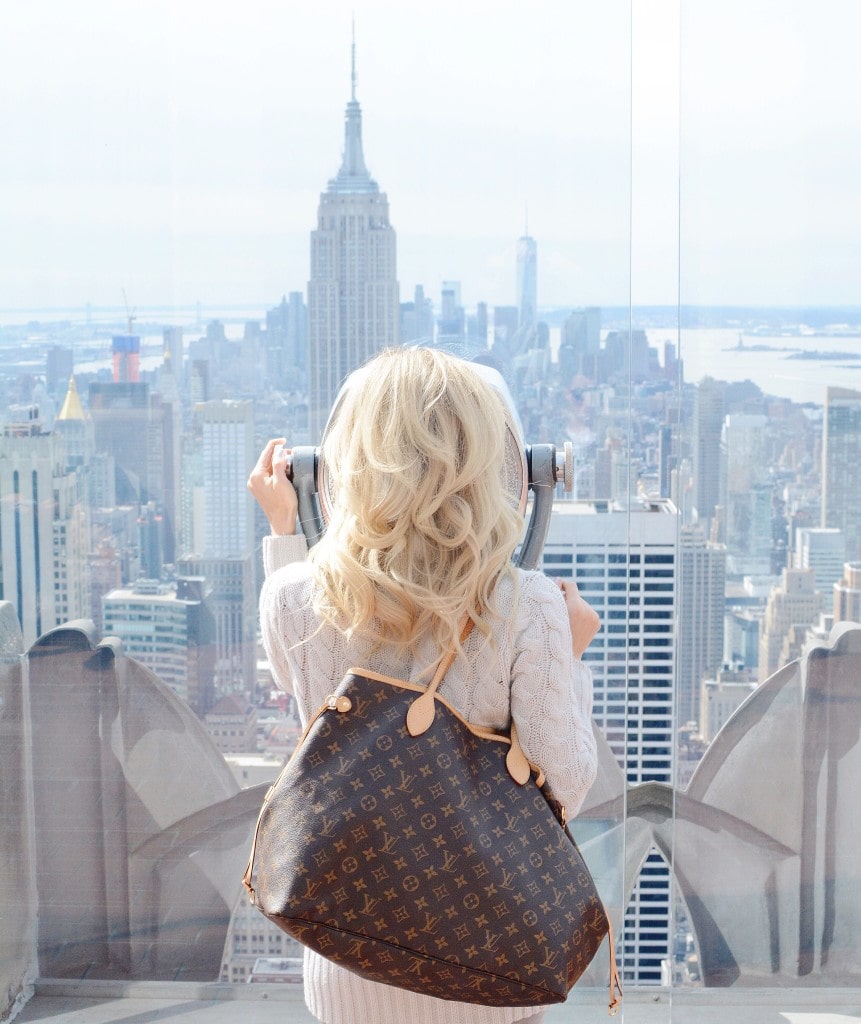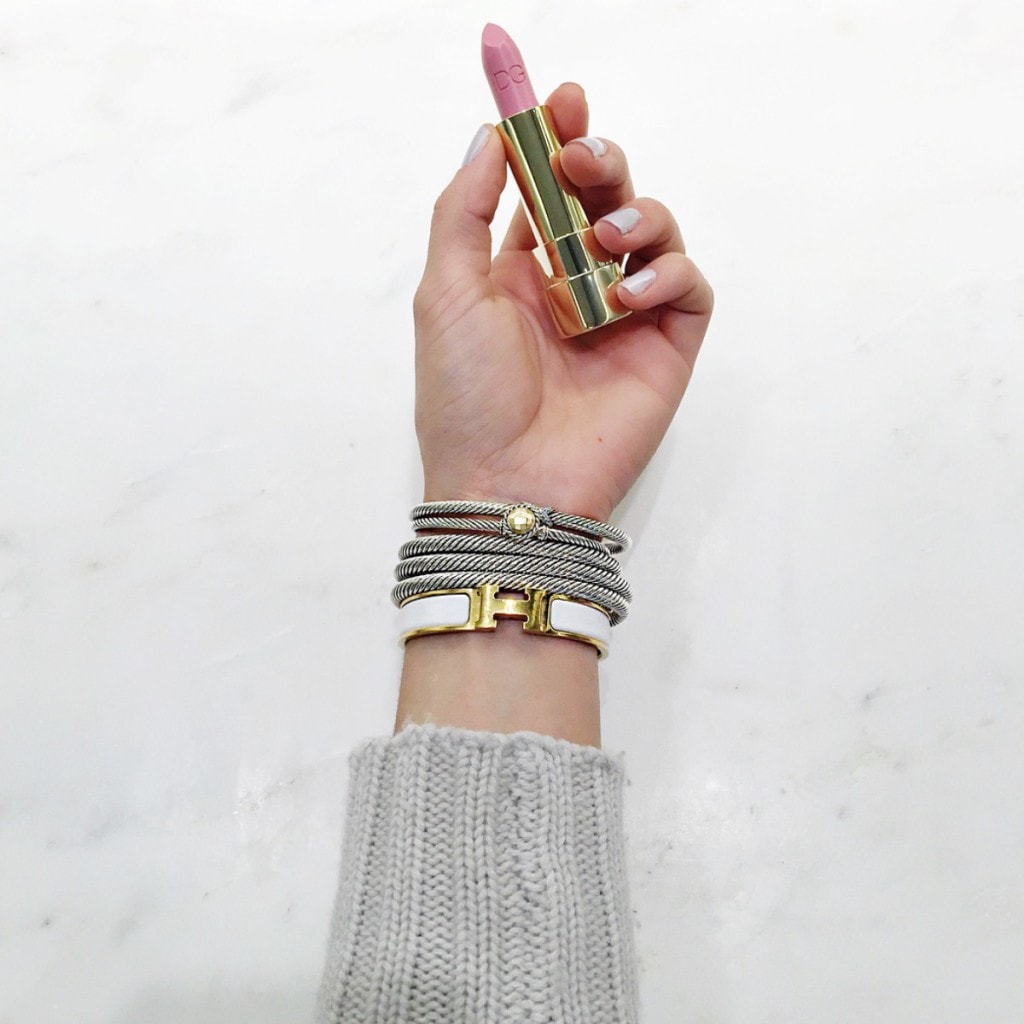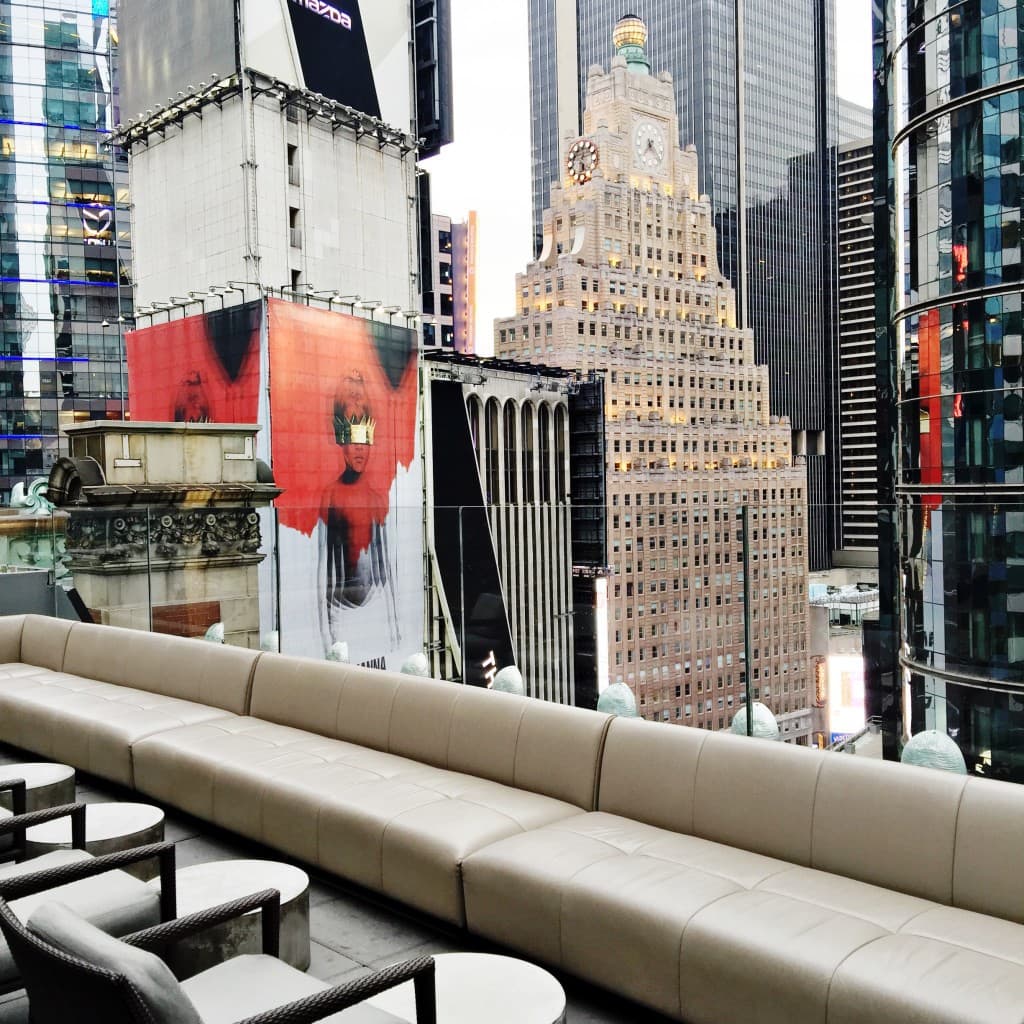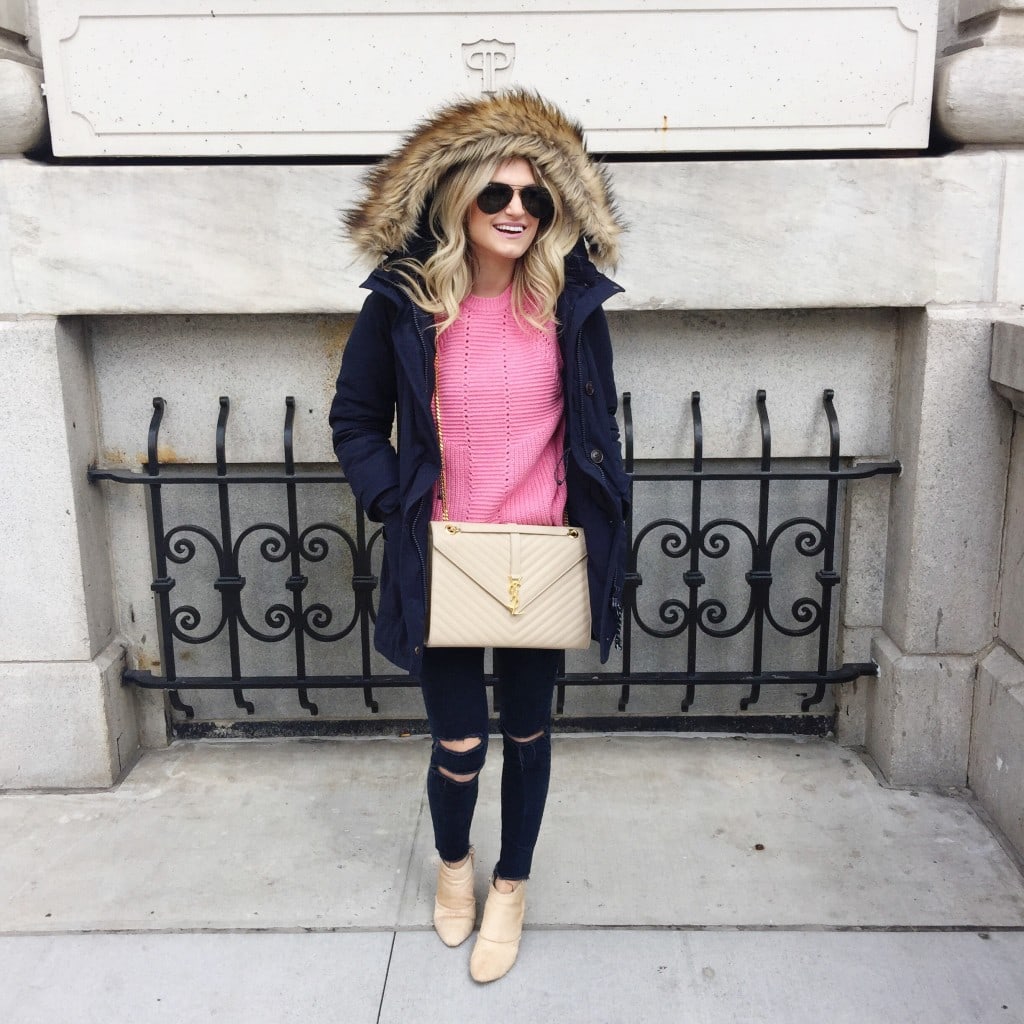 Day 3:
We started day 3 early at my favorite breakfast spot: Sarabeth's. I had us there at 8:30 for a reservation but completely goofed up because nothing opens that early! So we grabbed a coffee after waiting for the museum. You can easily eat there at 9:30 with a reservation. Get the Egg's Benedict or a biscuit!
After Sarabeth's we went to Ralph's for coffee and then the American Museum of Natural History. I'm a fan of The Met, but Paul really wanted to go to this one! If you're boyfriend isn't picky do The Met, instead! 😉 We did a quick walk through Central Park because of the weather and Paul said he was creeped out the entire time because I've ruined it for him with all my Law & Order SVU watching…. haha.
After the museum we headed to Soho for macarons at Ladurée. Talk about some good people watching and eavesdropping. Sidenote: Am I the worst person ever? The girl next to us was talking about her relationship as well and Paul was able to pull me out of there because I was .2 seconds from sharing a macaron and having girl talk. I can't help it though, the tables are so close together and I thought I could help her and listen, but my husband was mortified and we left.
After Ladurée run in French Connection! It's right next to it and it is a favorite brand of mine. Such quality pieces without breaking the bank! If you order online it runs a bit on the small size so go up one size! Here's what I got!

Kanye West had opened a pop-up store over the weekend, I guess to help with that $53 million in debt. Soho was a bit insane because of it, but that's where my favorite shopping is. Sometimes in Dallas I want to do things like peek into Chanel just to look, but there aren't a ton of people in there so you get hounded and they know if you'll buy something within 30 seconds or not. I almost feel like you're about to get escorted out if you don't. However, Soho is so packed that you can go in whatever store your heart desires and be left alone, which is so nice! haha.
We went to Kate Spade Home which was exciting to see and then a few different shoe stores for Paul. Would you believe it if I told you my husband came home with more than I did? Sometimes I'm so overwhelmed in NYC with the options that I just don't even get anything because I feel like I did with all the looking.
Paul was starving so we went to Pera Soho and stayed there for a few hours. They have a beautiful enclosed patio and a really great brunch if you're there for it!
We went back to The Knickerbocker, put on robes and watched a movie before dinner!
For dinner we headed to Palma which is my favorite for a date night. It's a romantic dinner in a flower garden! Everything is so good I can't even recommend one thing. Paul and I split our pastas [I got a red sauce and he got a truffle one!]. We went to Milk afterwards, but I find it a little overrated. The line is long, the store is crowded and it's super, super sweet! But if you love ice cream and the weather is good, check it out!
As you can see I had to all but roll myself home from all the sweet treats and wonderful meals. But it was the perfect weekend to run around and enjoy places we don't have in Texas. My favorite thing about traveling is finding new favorite spots, and if you're like that you'd love 48 hours in Manhattan!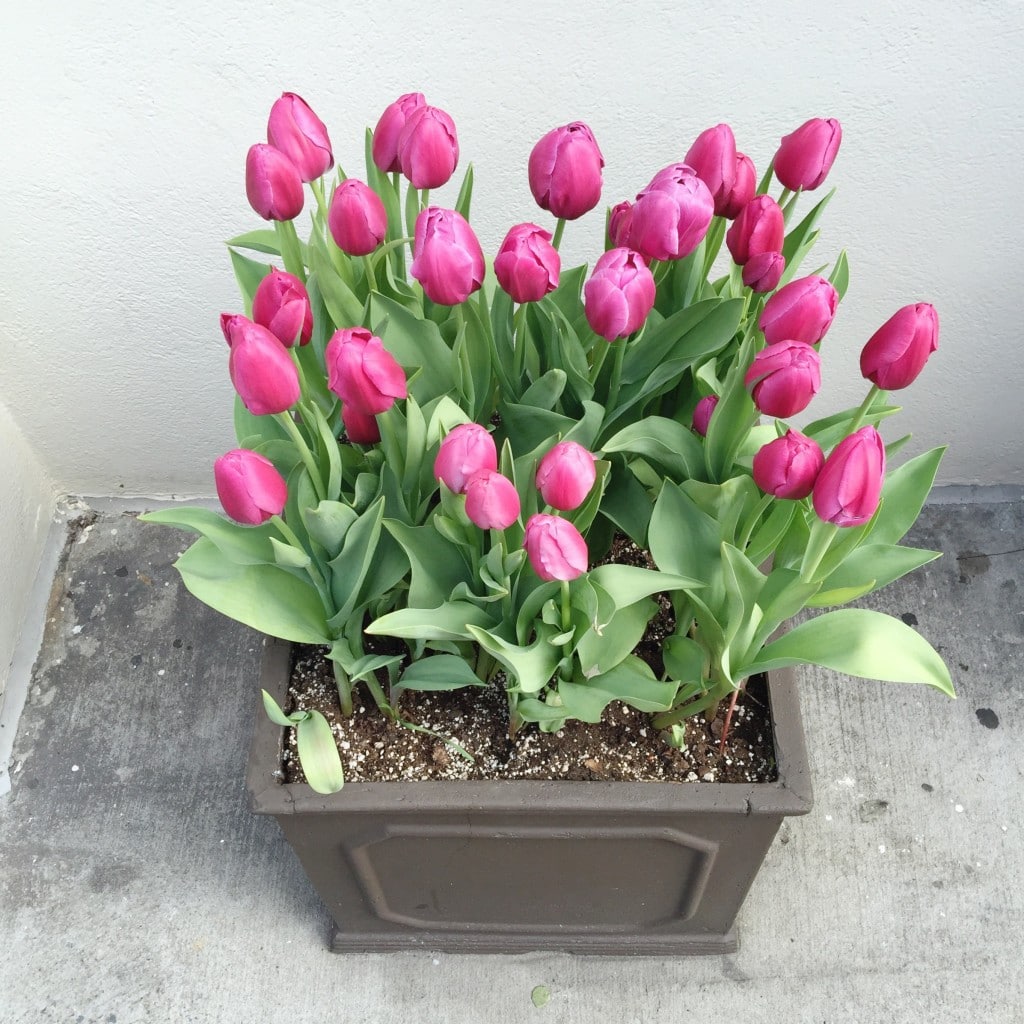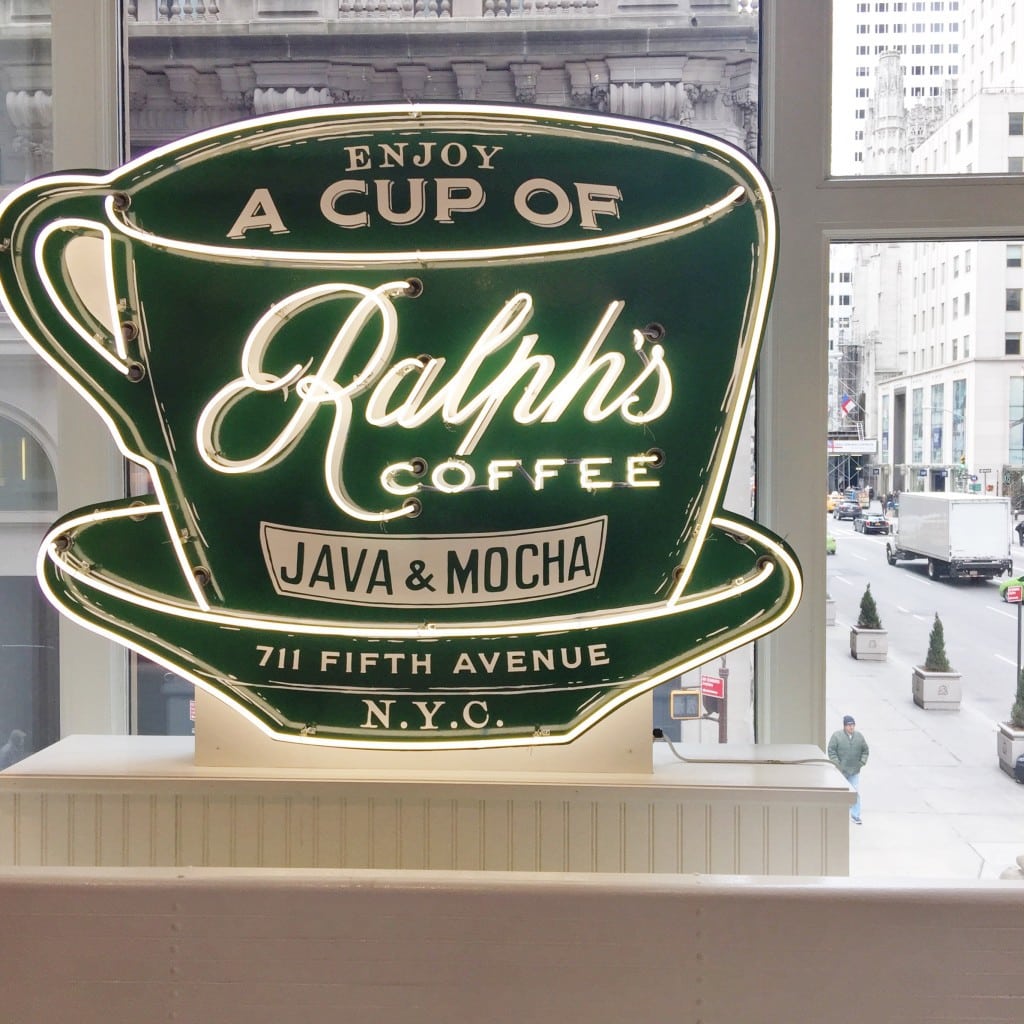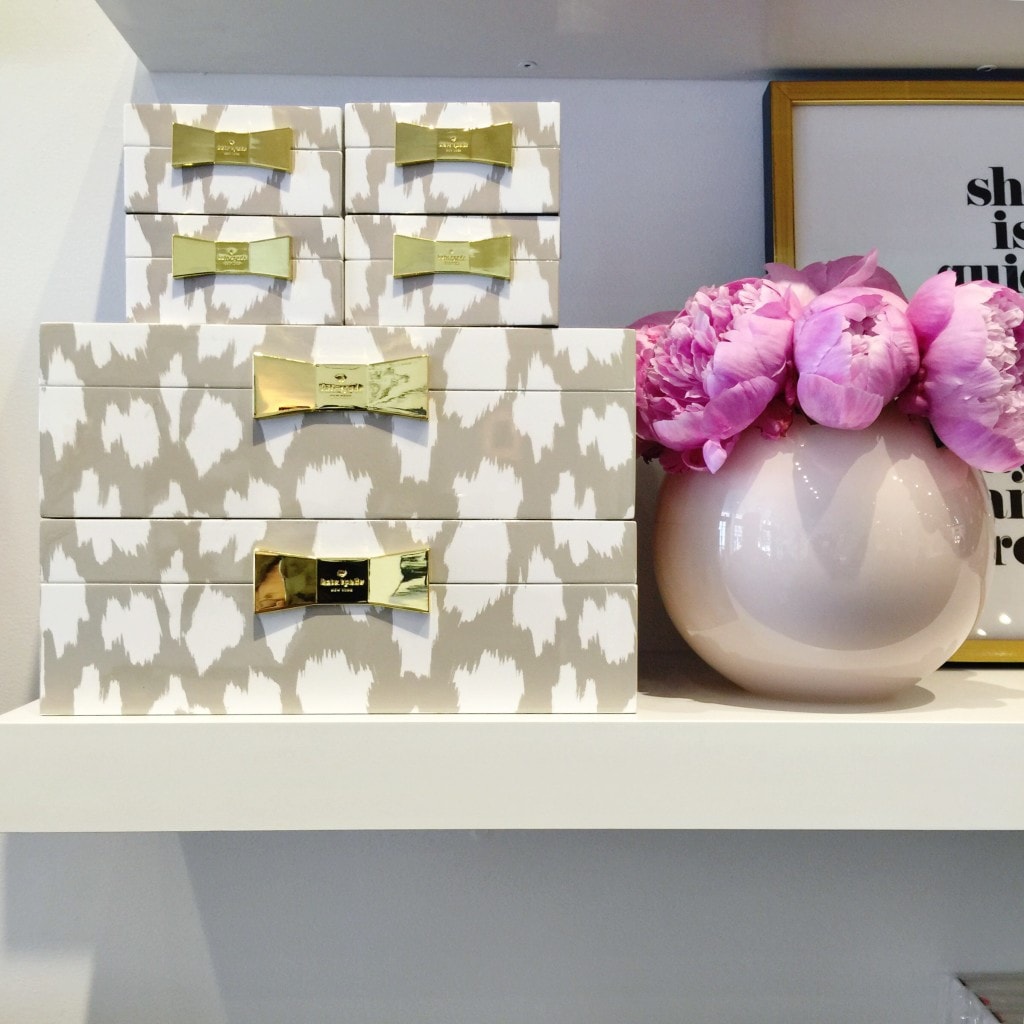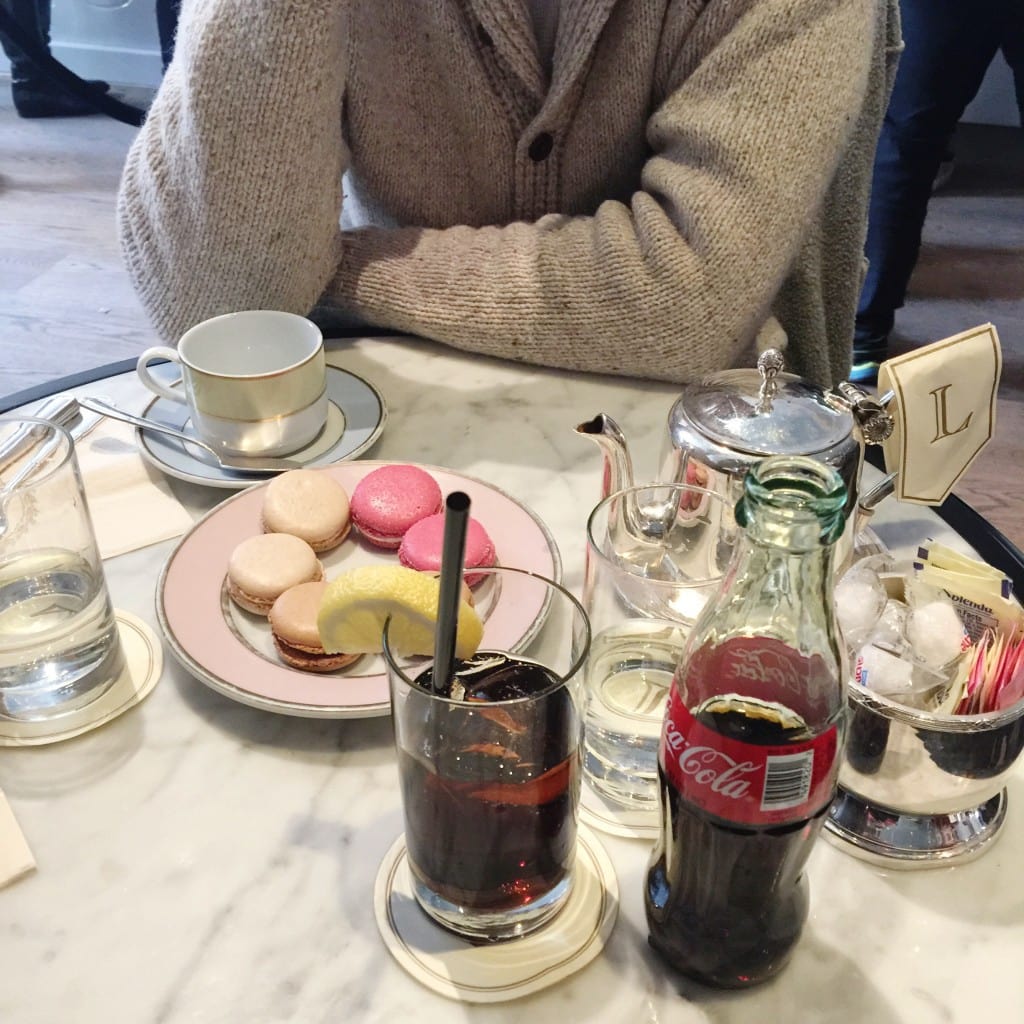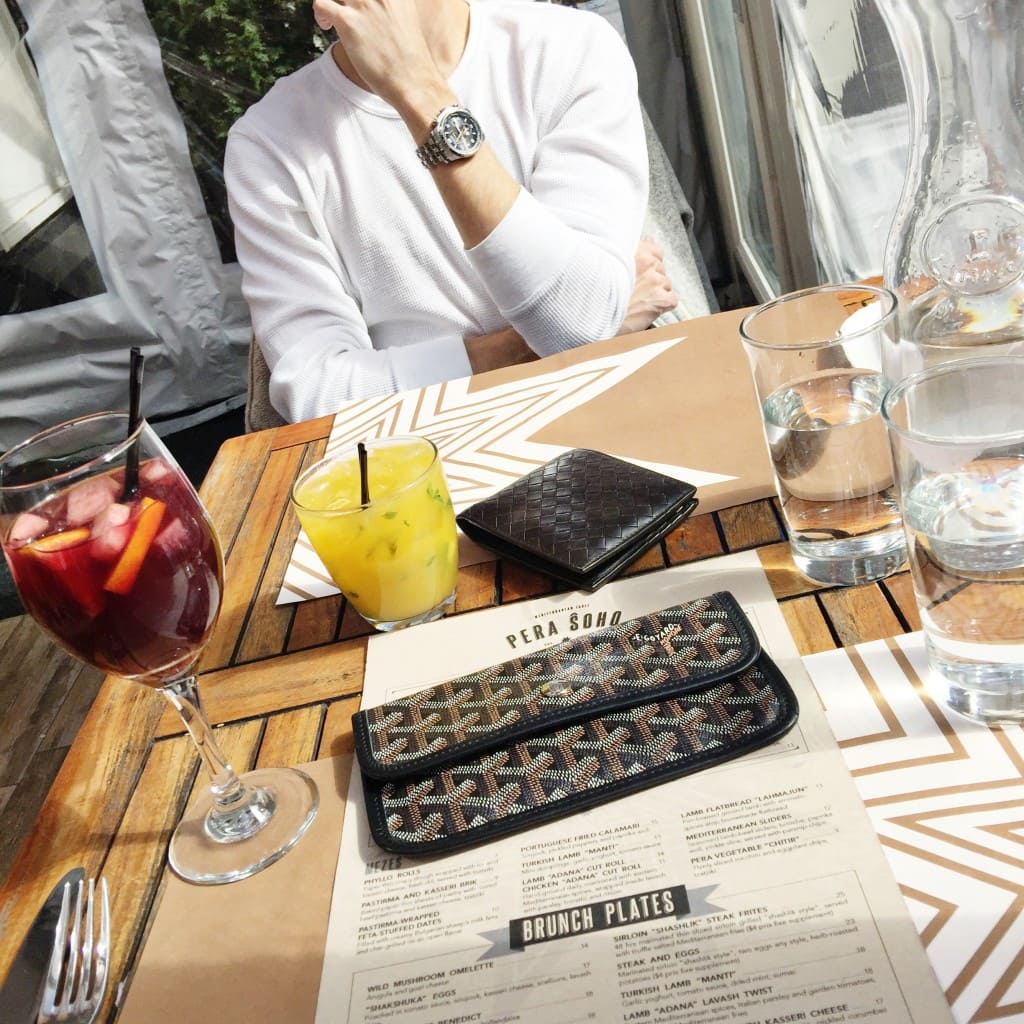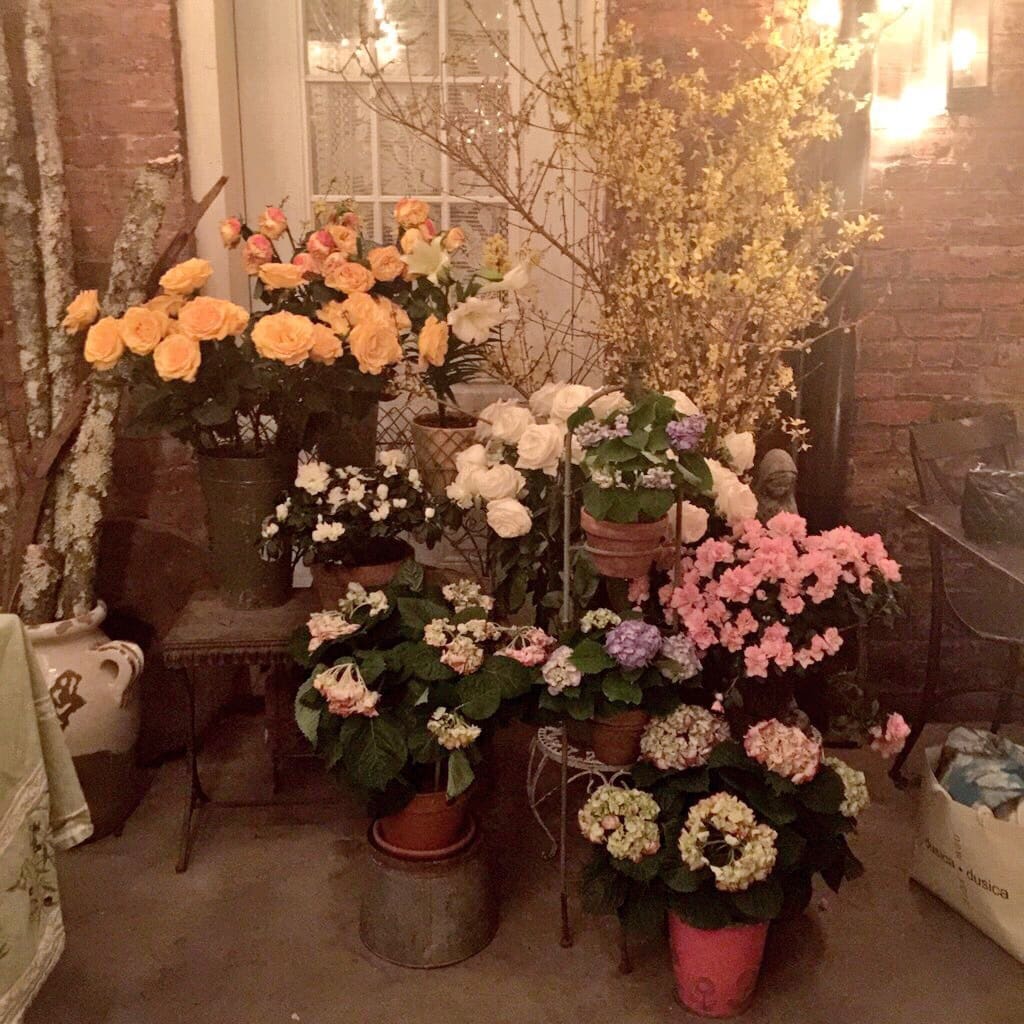 Here's an easy cheat sheet for your weekend there!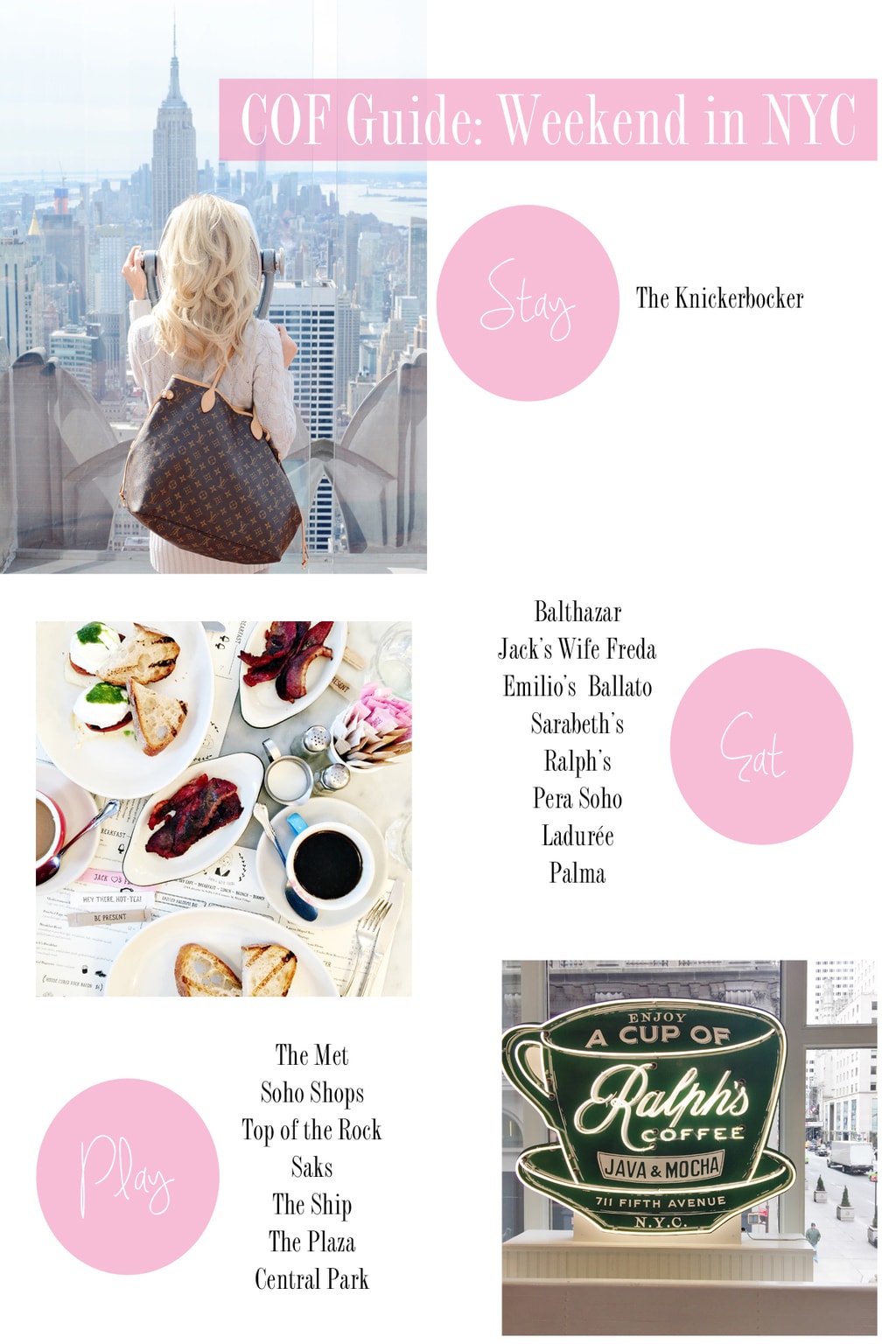 Do you have any NYC favorites?!
P.S. I got a ton of e-mails asking about the bag I carried for travel on snapchat! Here it is!

Thank you to The Knickerbocker for making our stay so memorable!